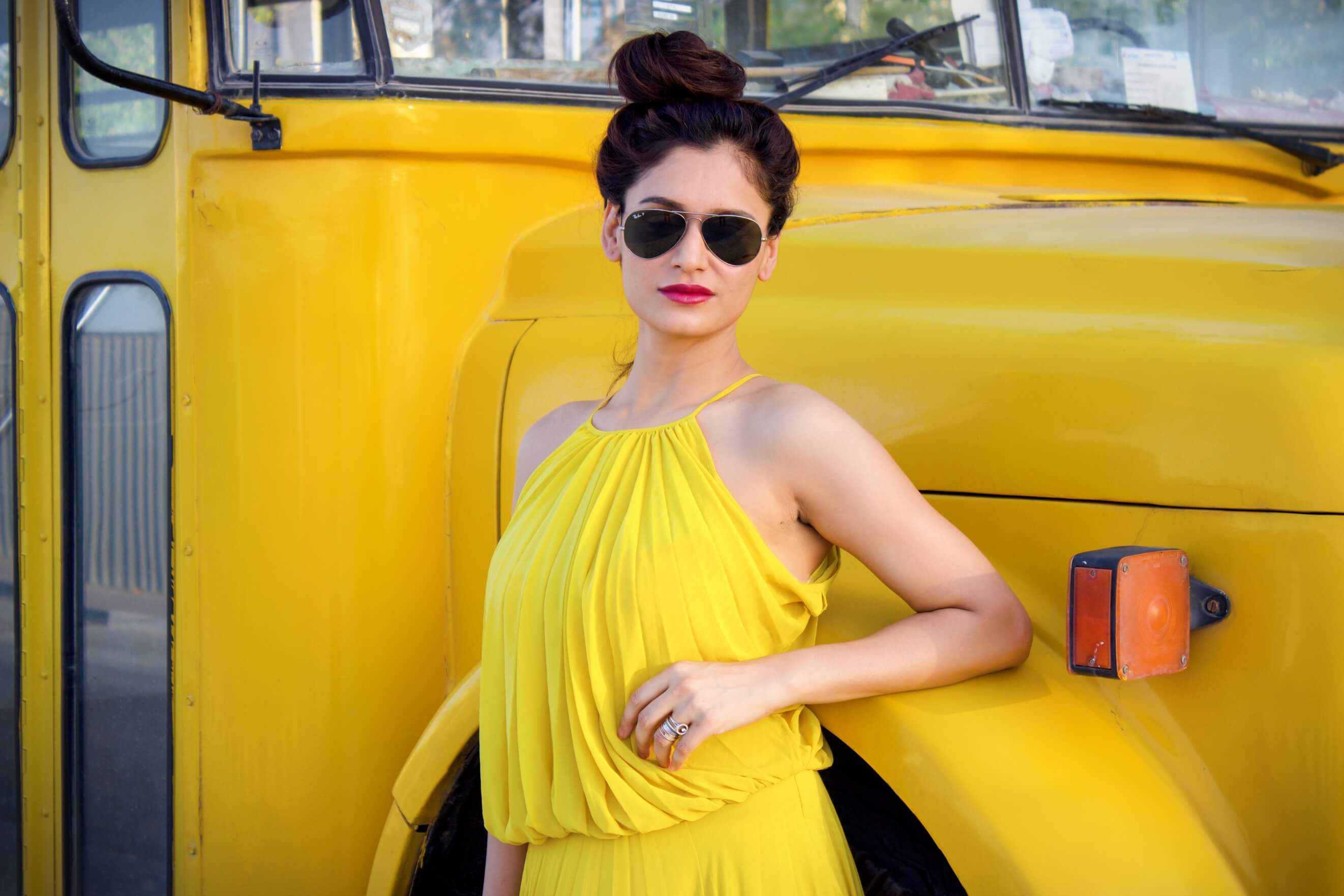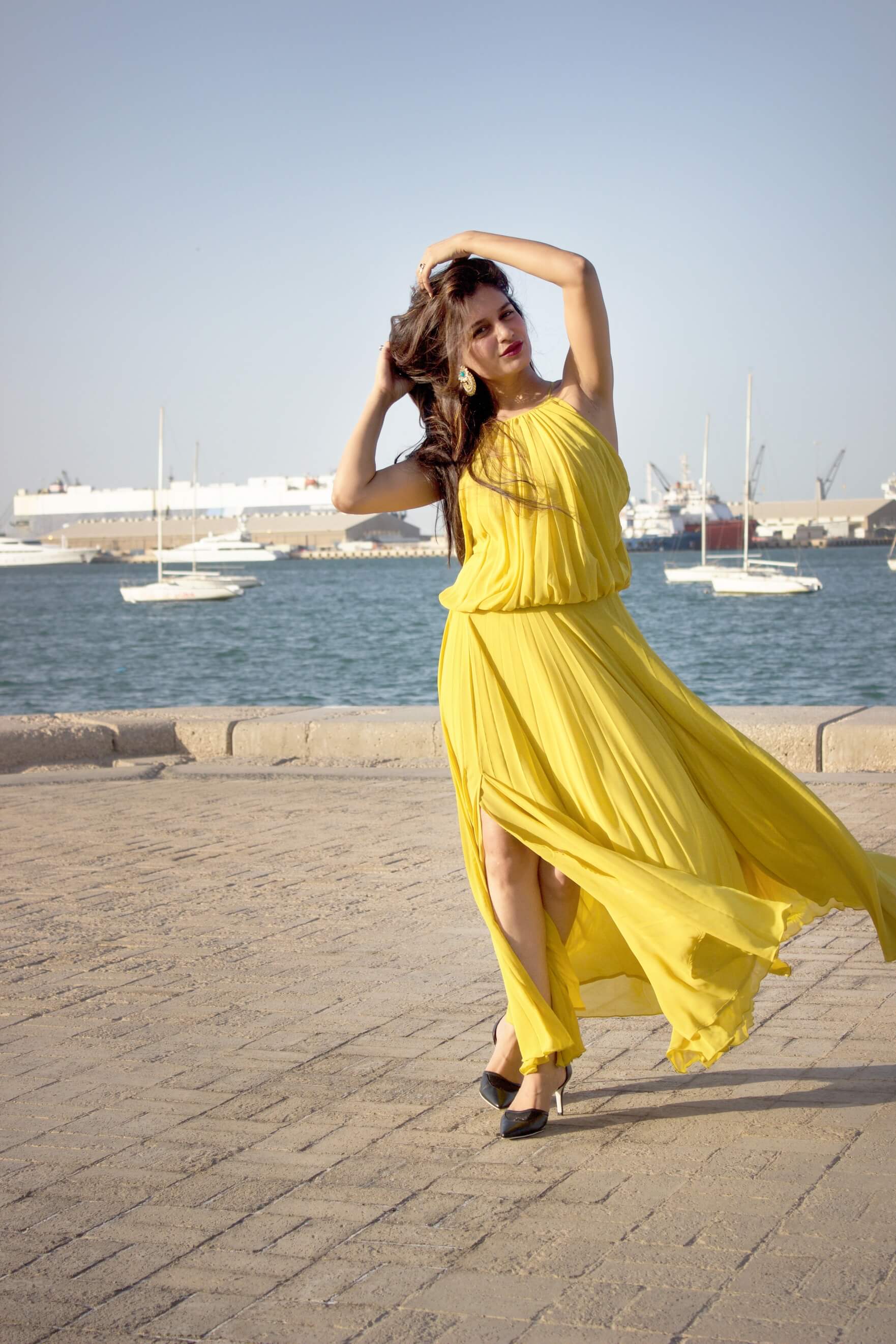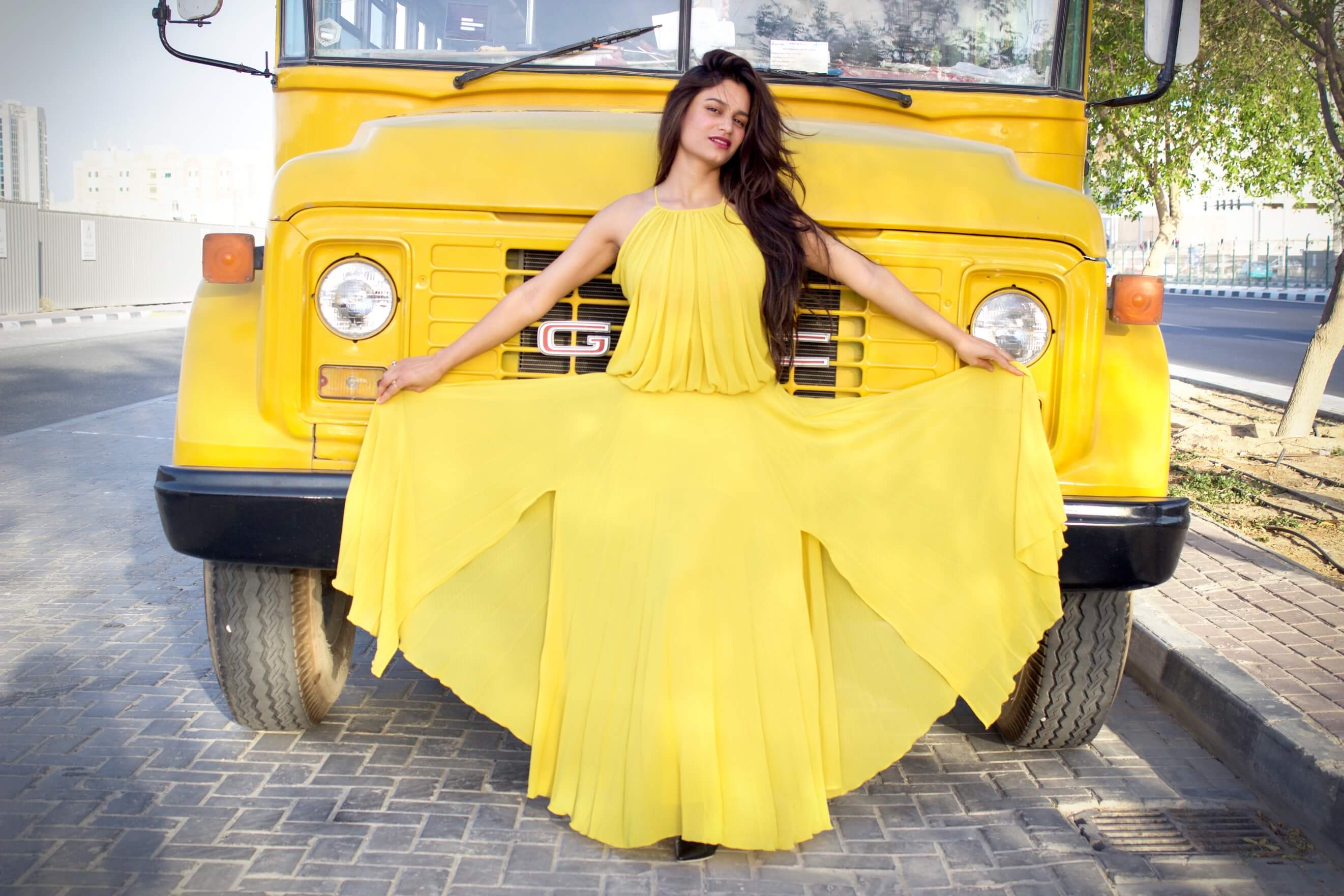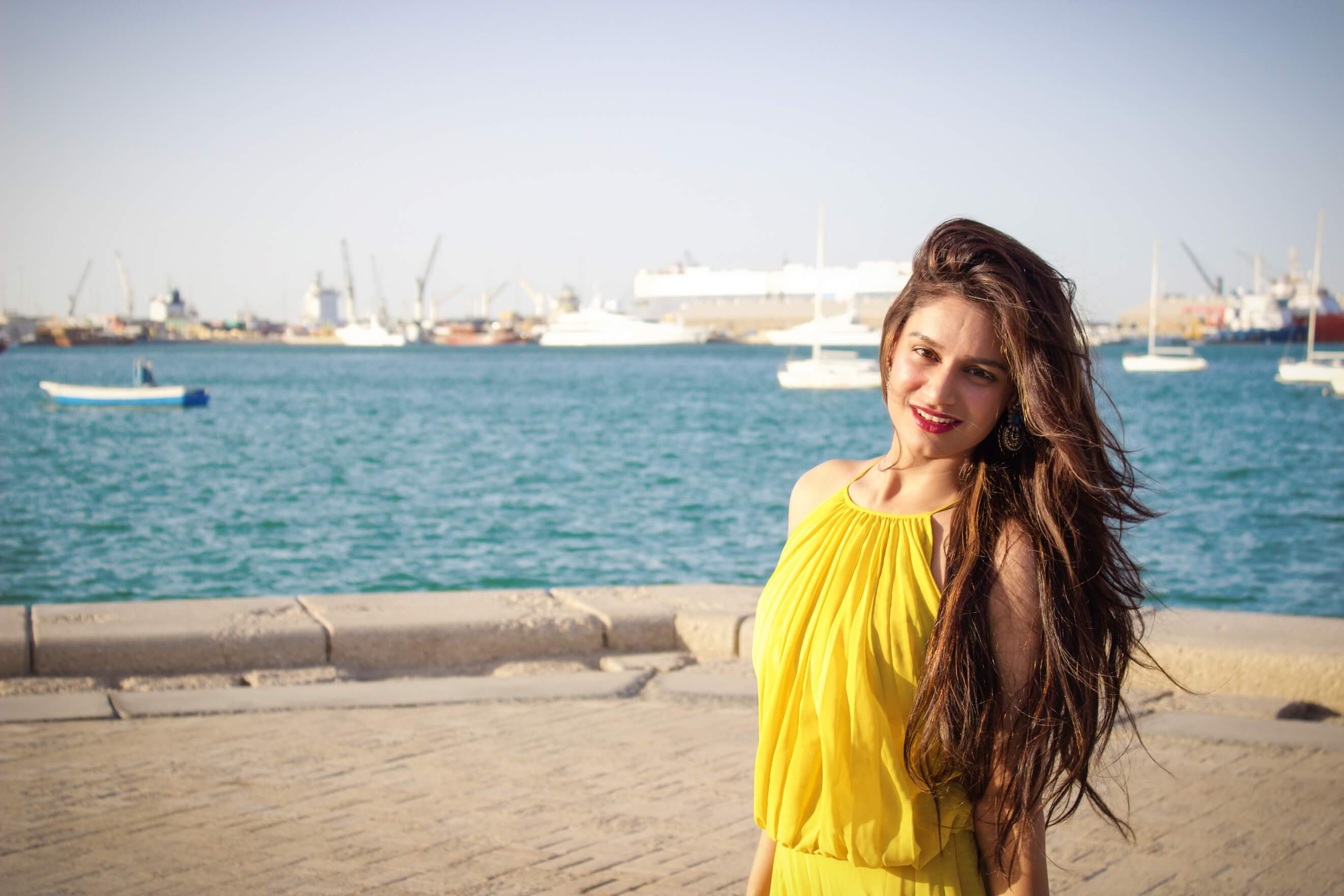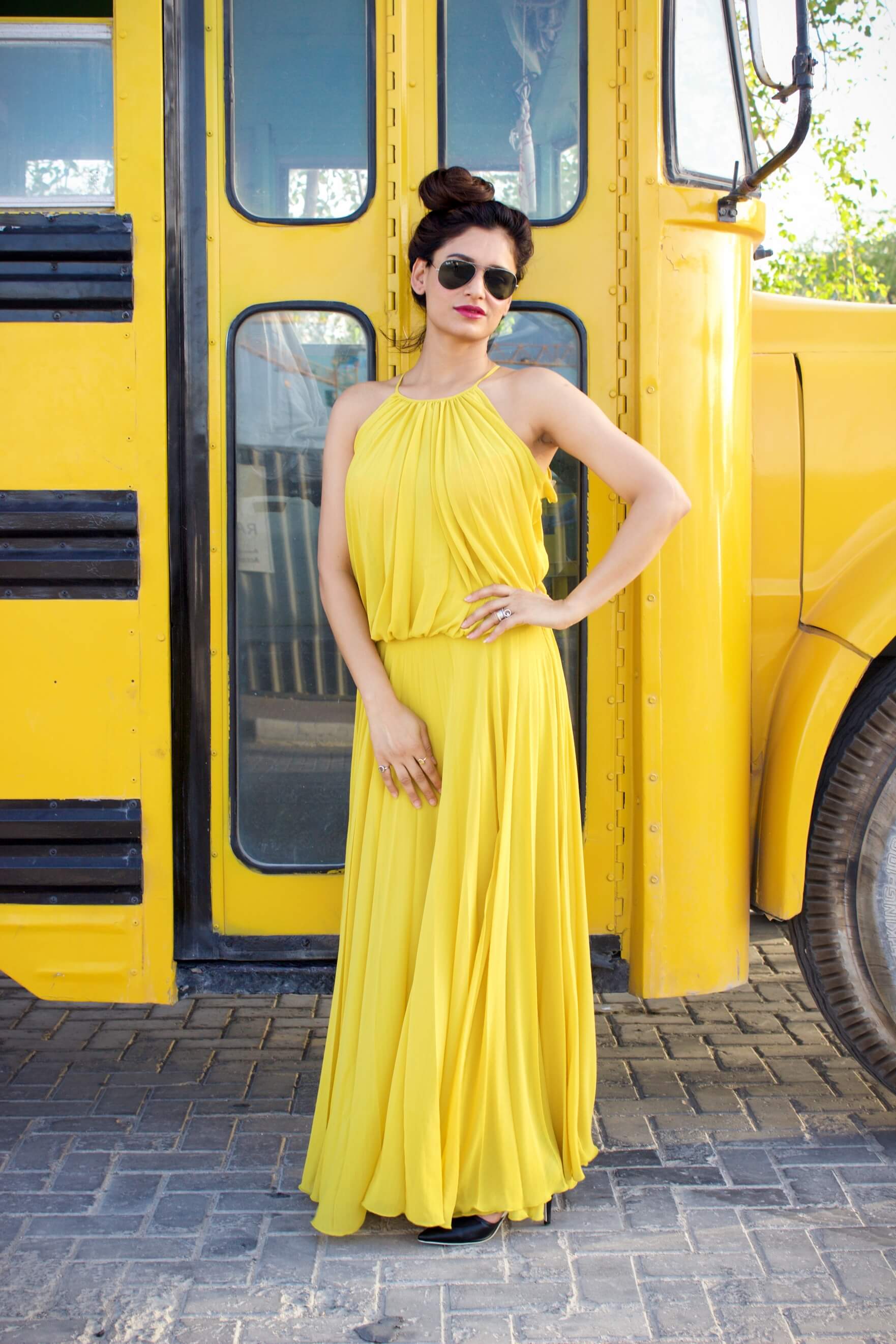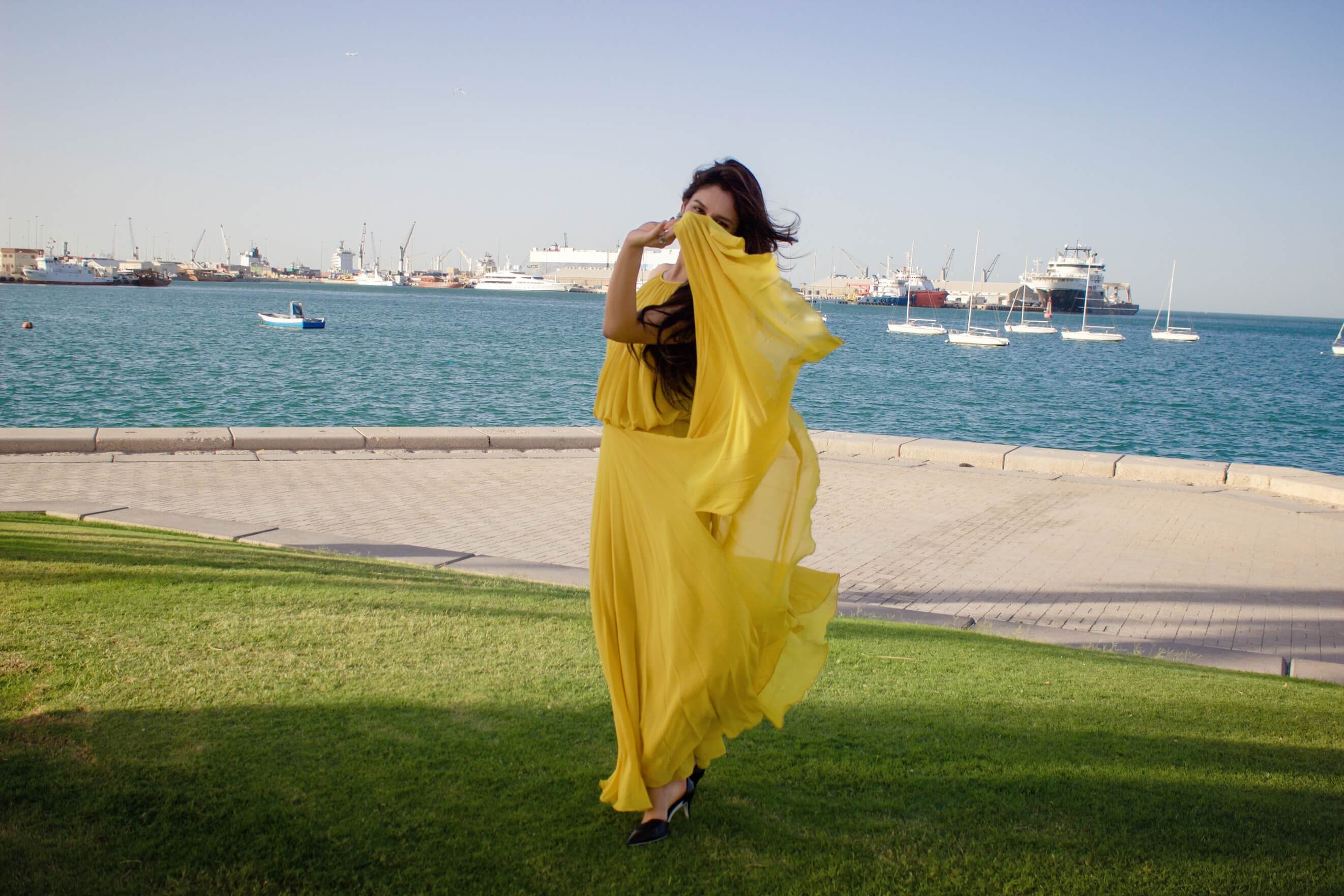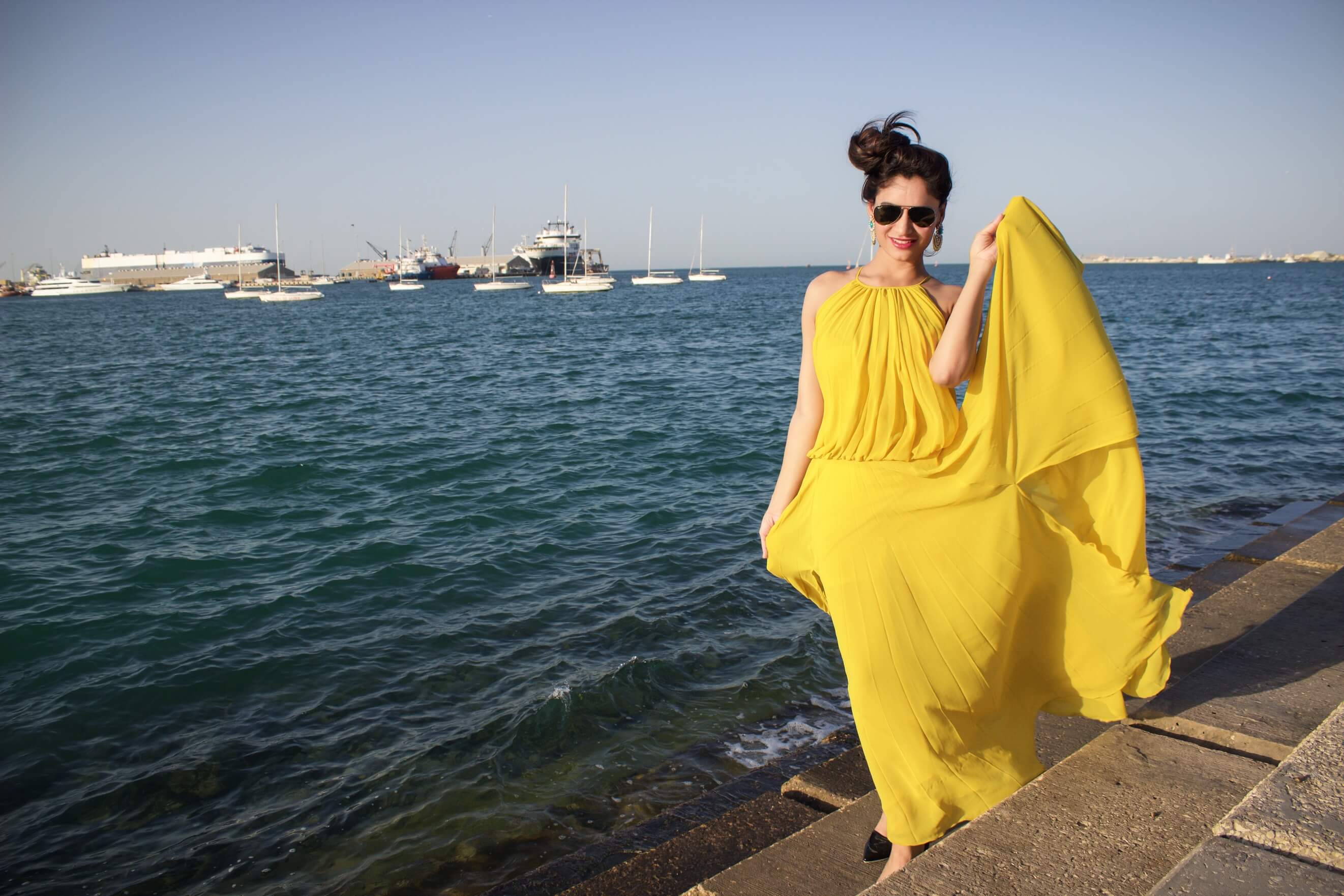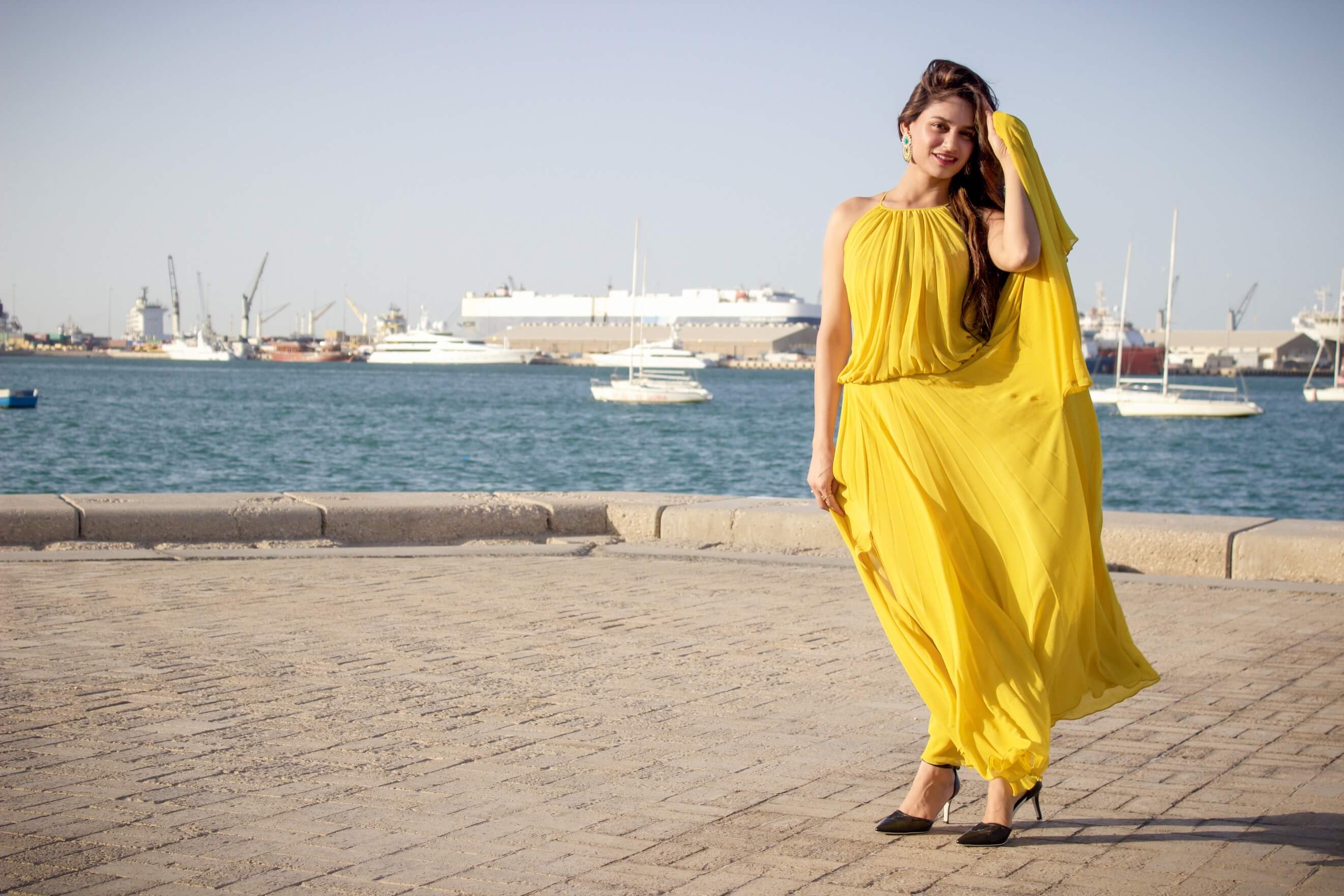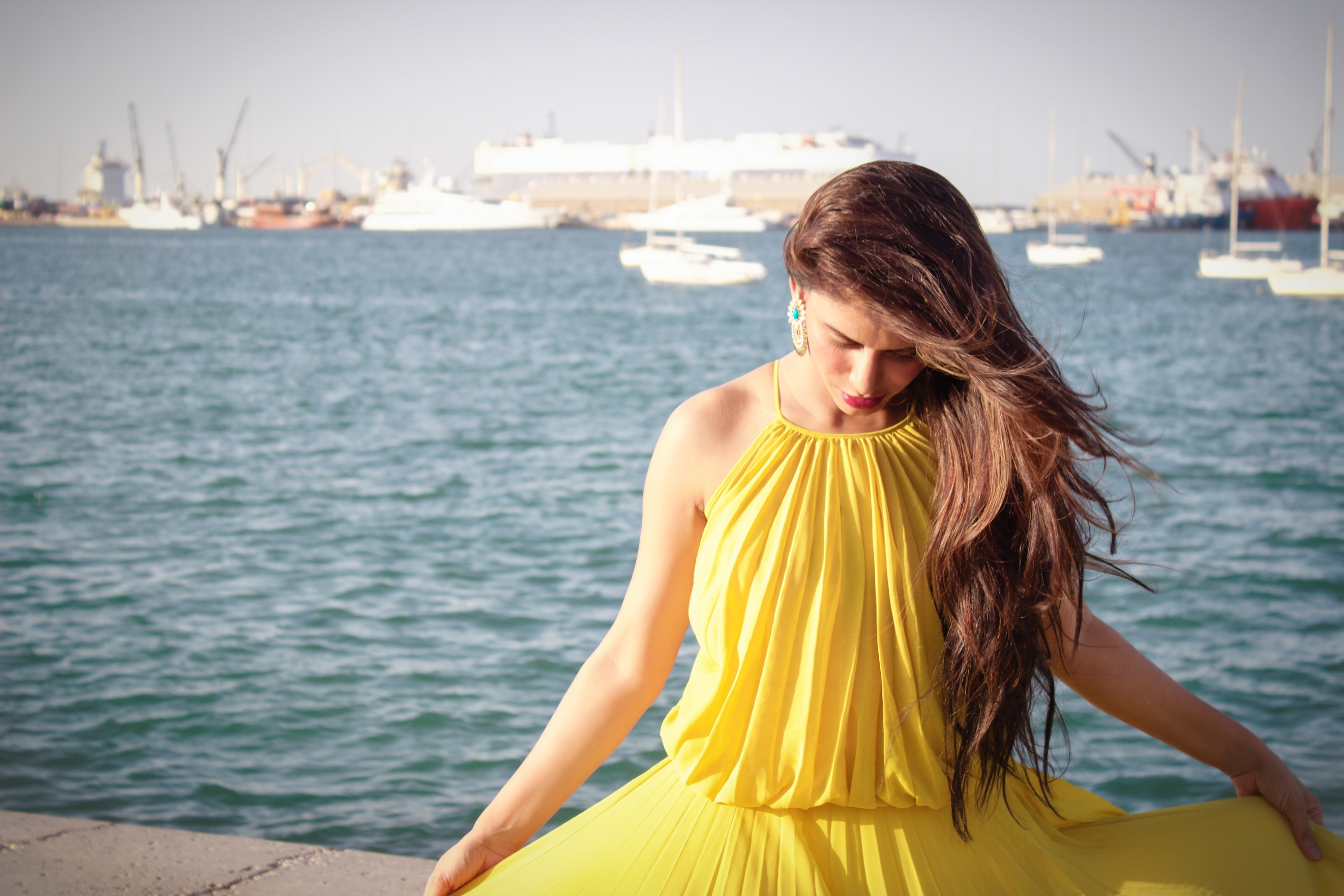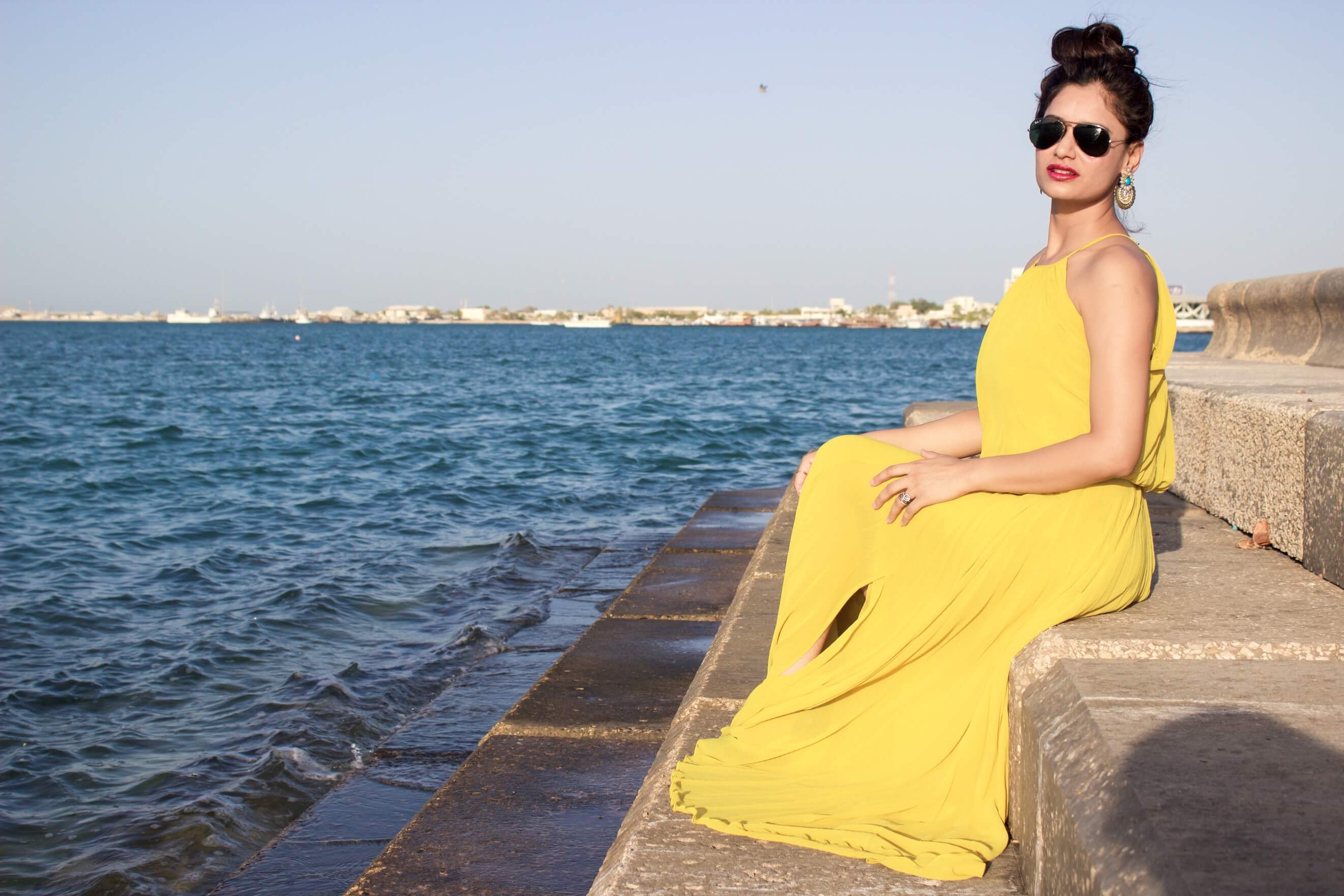 Glanced around and found, yellow is something which makes me smile, in fact, everyone smile..yellow is a happy colour.
there is something in this colour which makes you look different and chirpy.
I can't stop blushing and one thing which comes in mind is it's so beautiful!!!! Isn't it ????
This yellow maxi is from Mango, and I am in head over heels love with this. I wanted to have a white Maxi in my collection, roaming around in malls when suddenly my impatient eyes spotted this.
Well, we are always impatient when it comes to fashion and Shopping. No wonder I liked this at first sight and we all want our heart and mind to say " very yes. this is what you want".. And the same thing happened with me. When I tried this, I fell in love with this flawless pleated Maxi. I liked the front cuts which give it a glamorous look.
I said it to myself" just forget about the white, this is a must have in your closet"..and yes... I own this now (the best feeling).
This maxi is super gorgeous and I feel no need for any add-ons. so I kept it simple and it worked well. I am in Doha for this shoot, at Corniche. The weather is extremely hot in the month of June, but I decided to capture this beautiful sea view and ignored the soaring temperature to land here with my super gorgeous mustard maxi.
I got many compliments for this look. I paired it with Charles and Keith black ankle straps high heels, and black ray ban shades with the dark shade of Mac lipstick. Gzal earrings enhancing my look.
Hope you u found it worth visiting Gzalvogue.
Until my next post.
Stay Voguish stay happy 🙂
Gazal