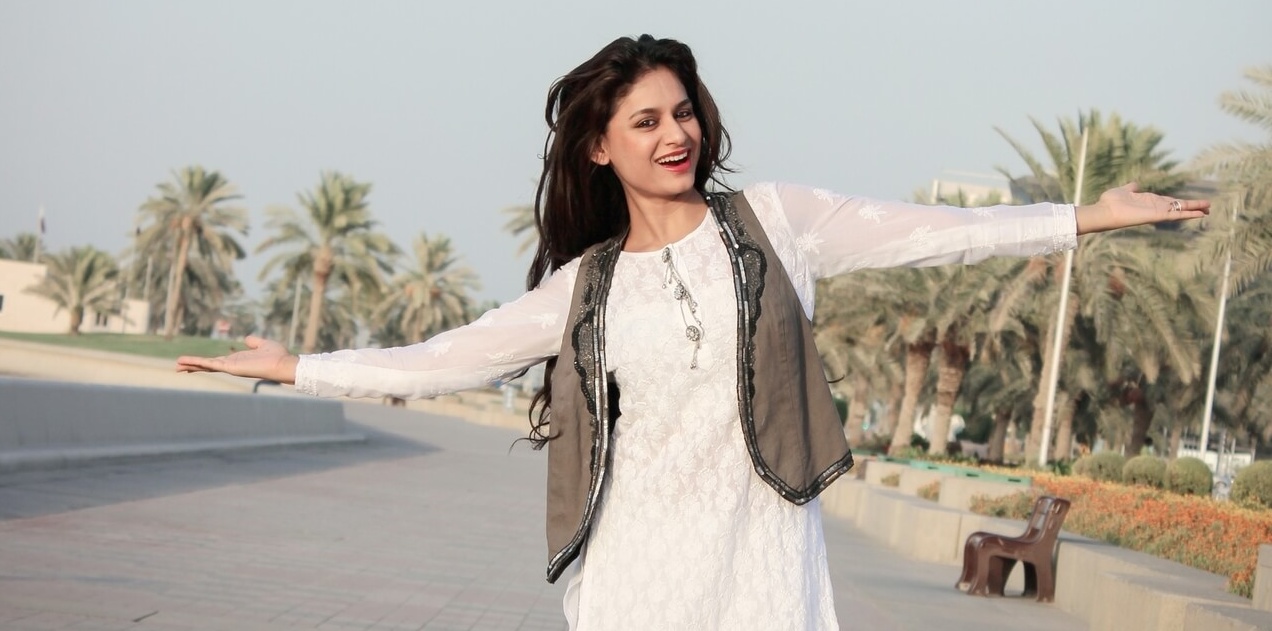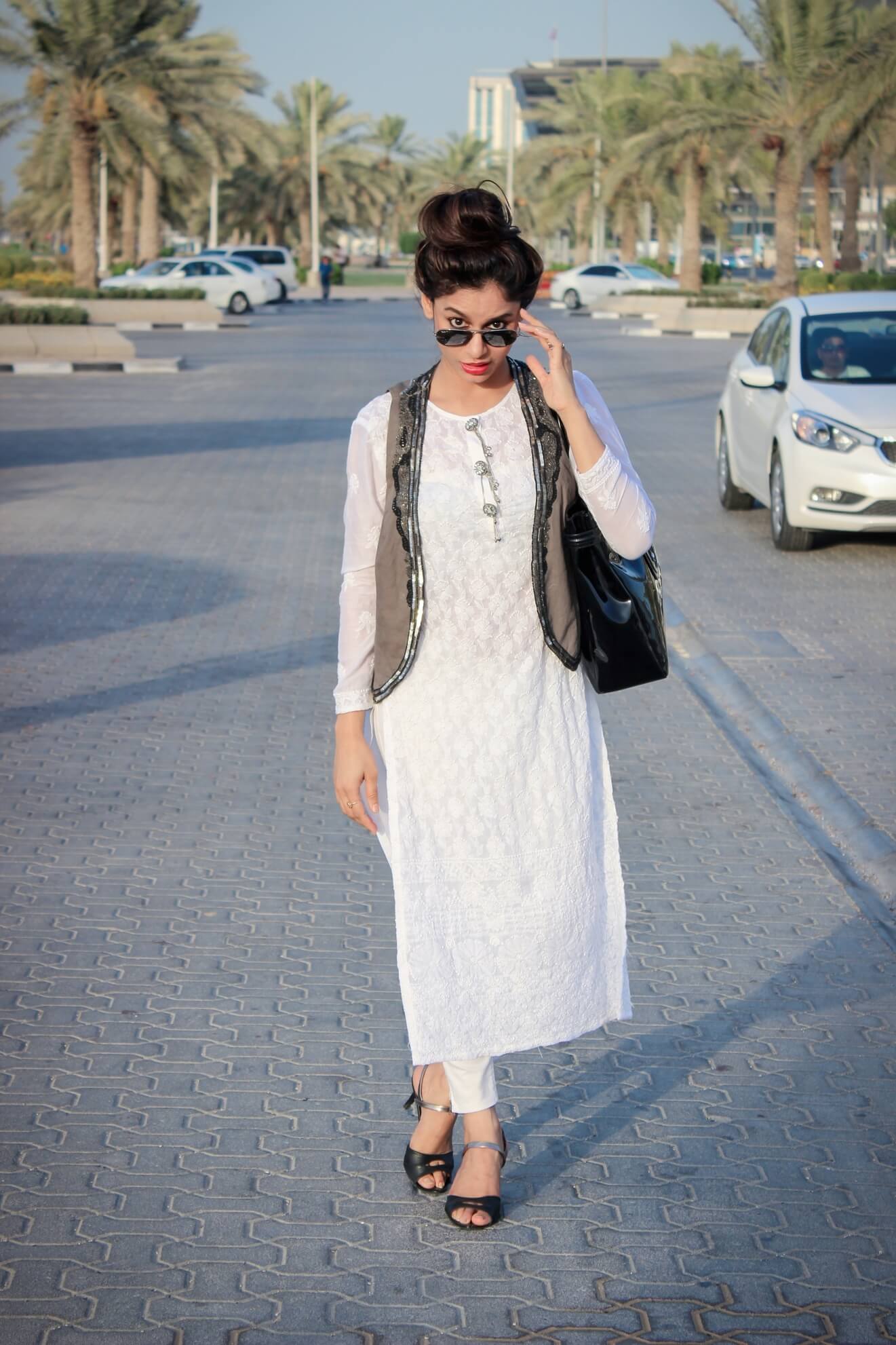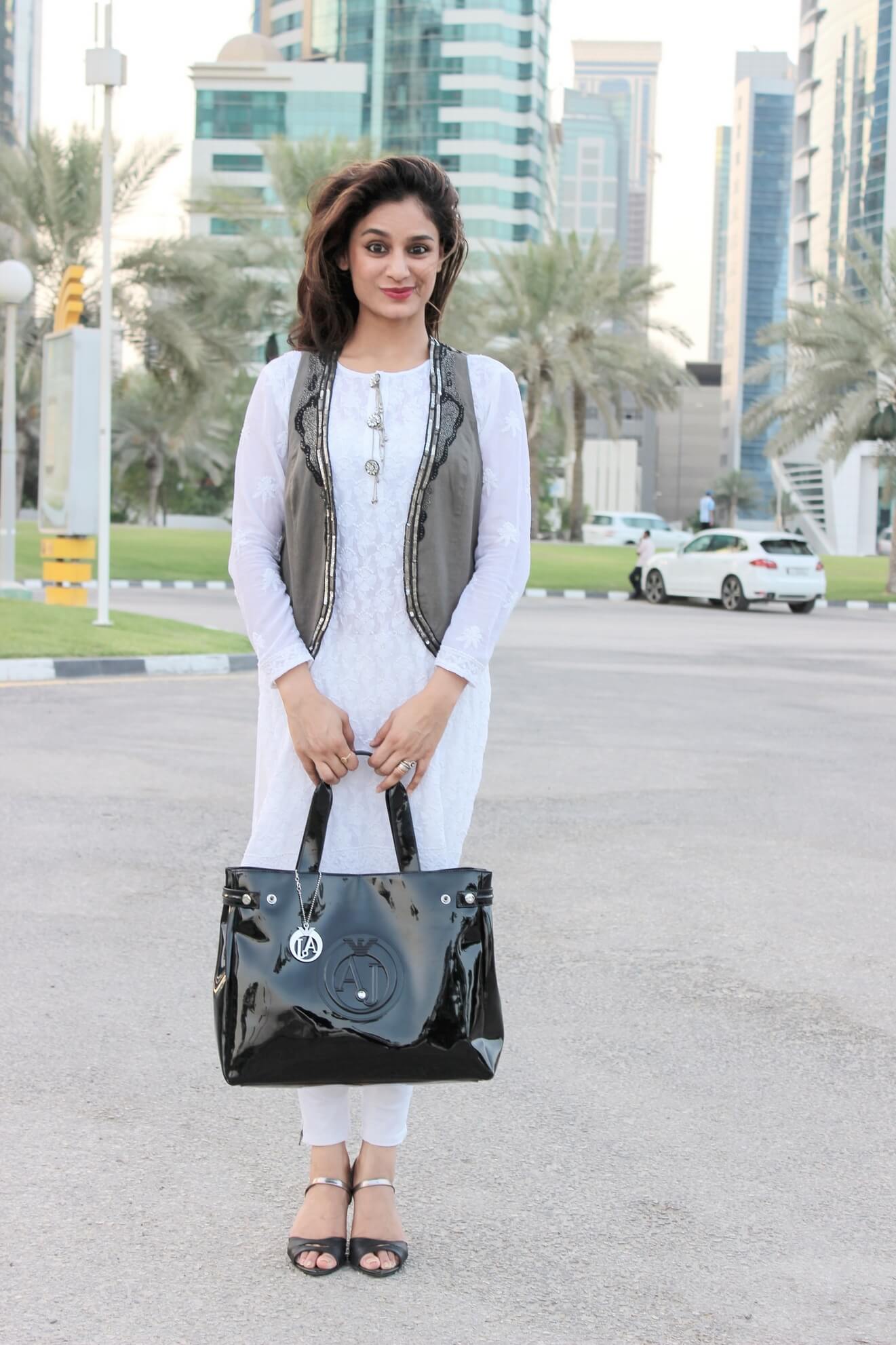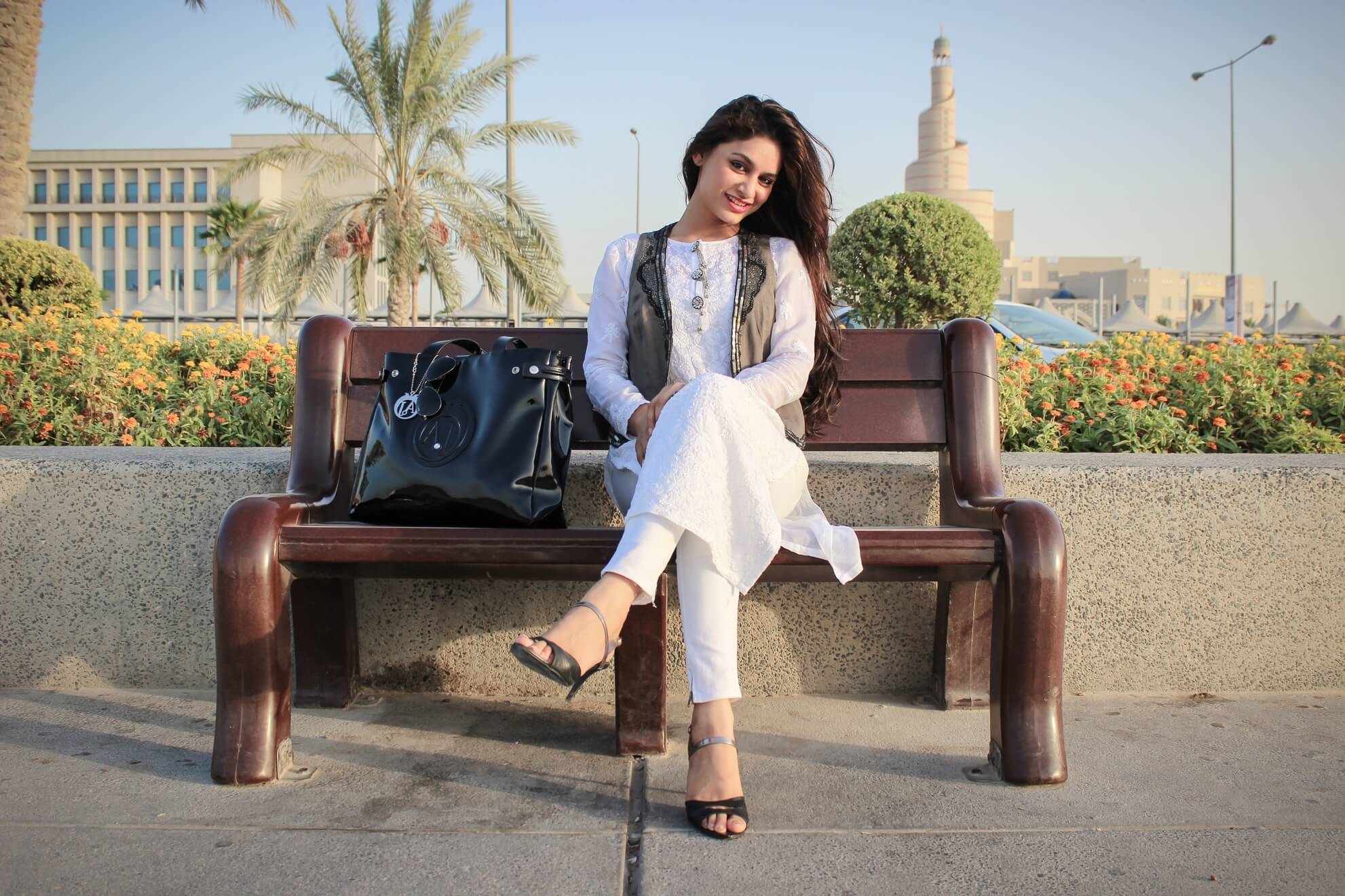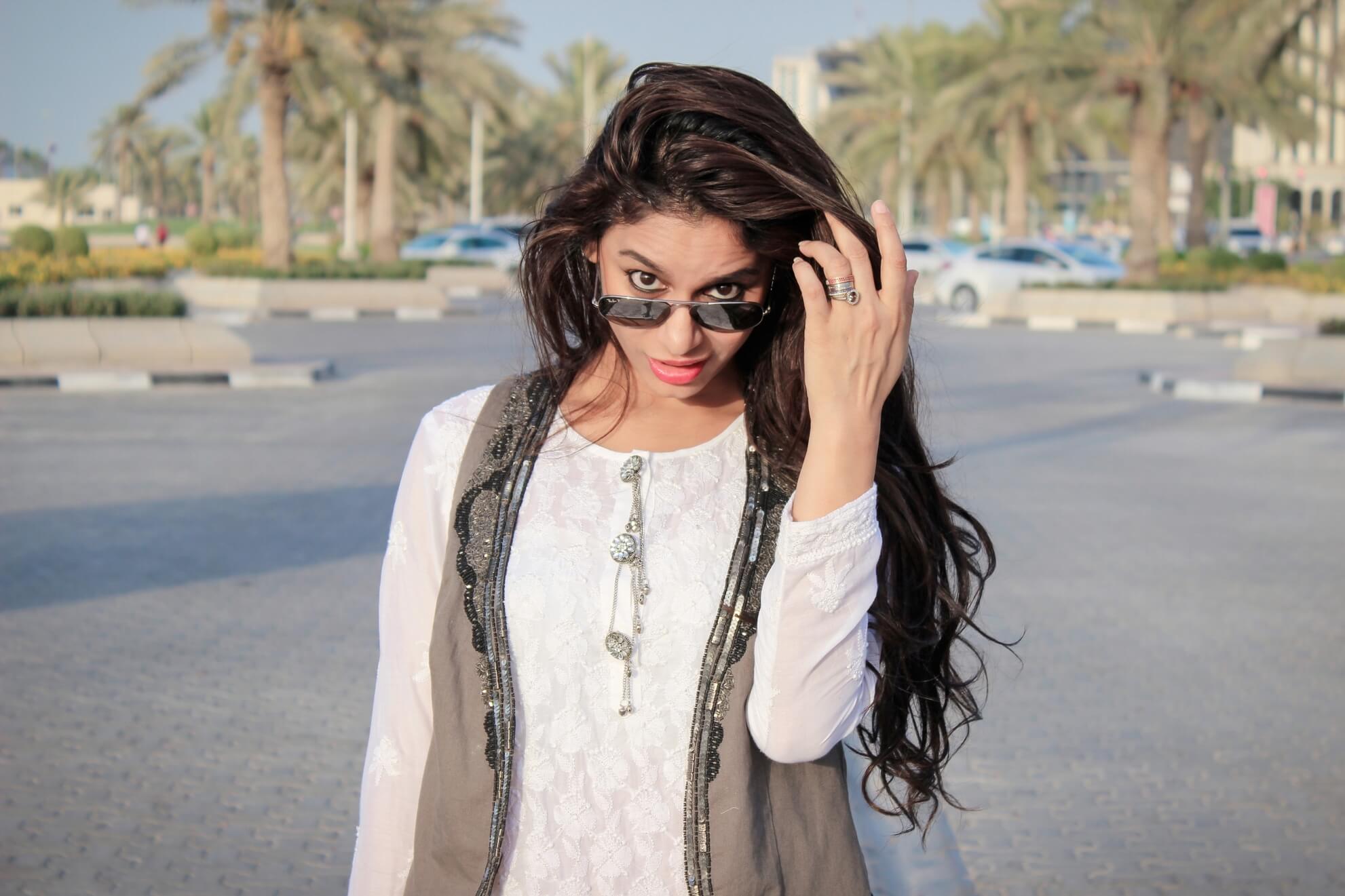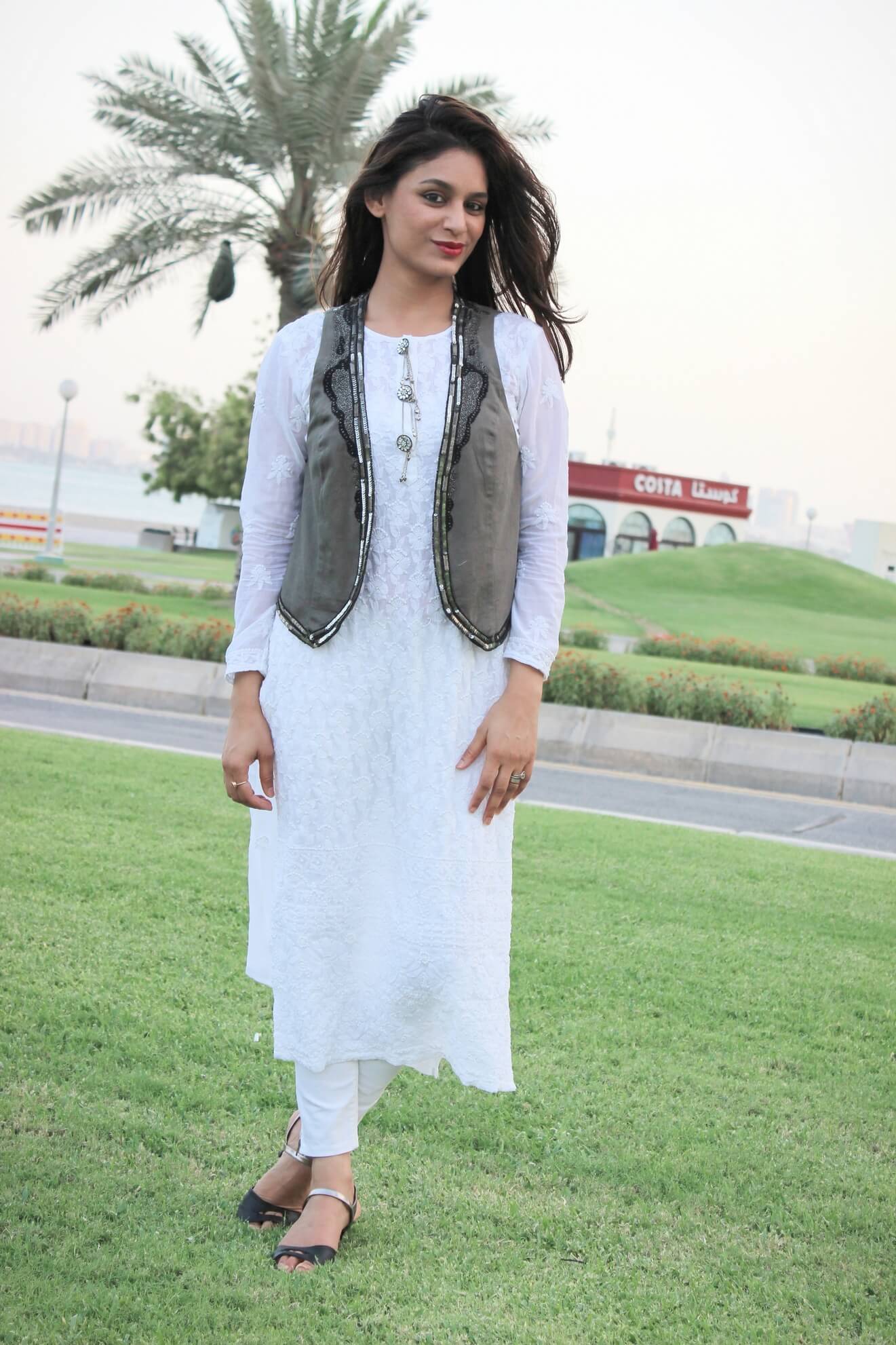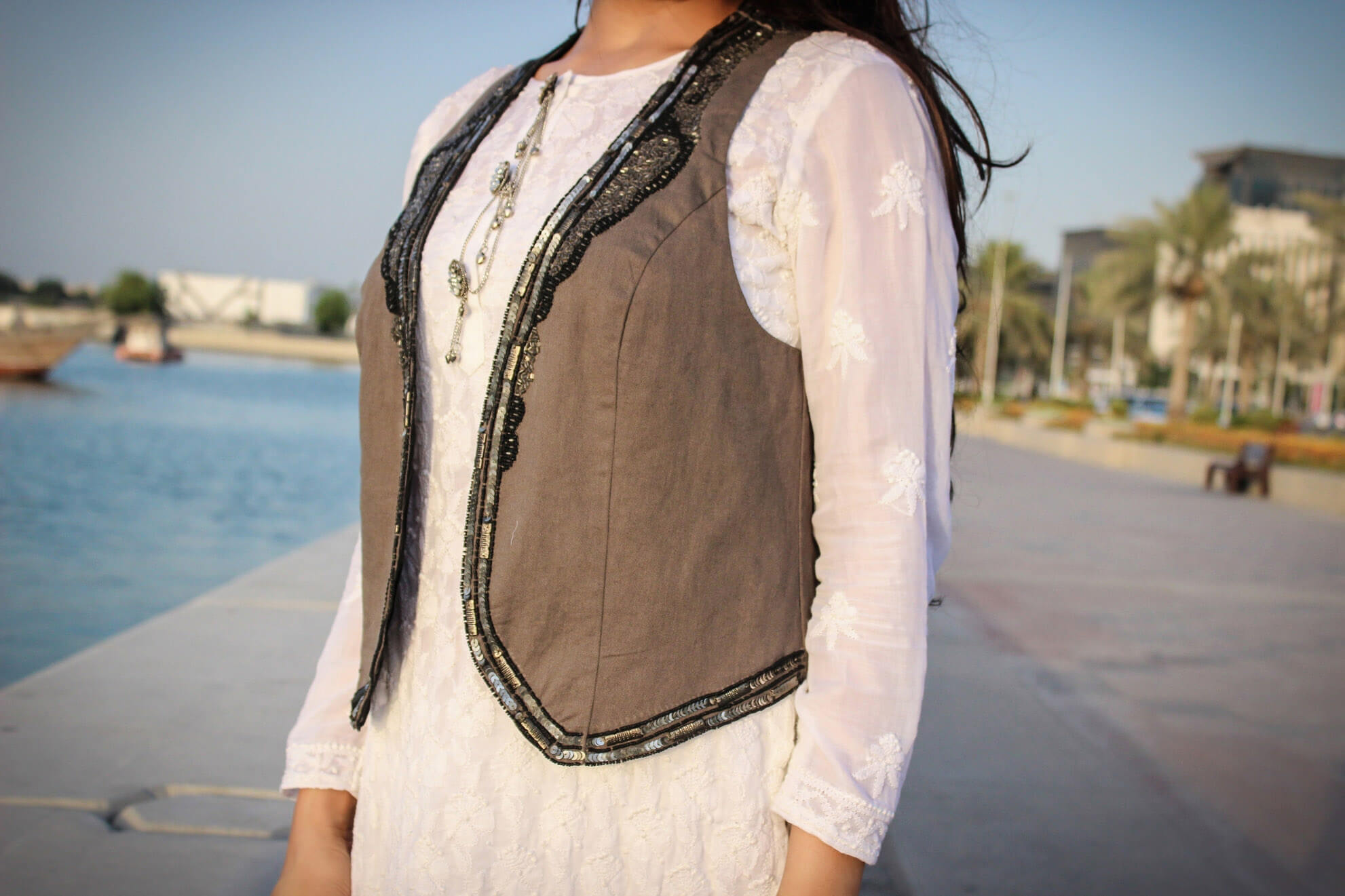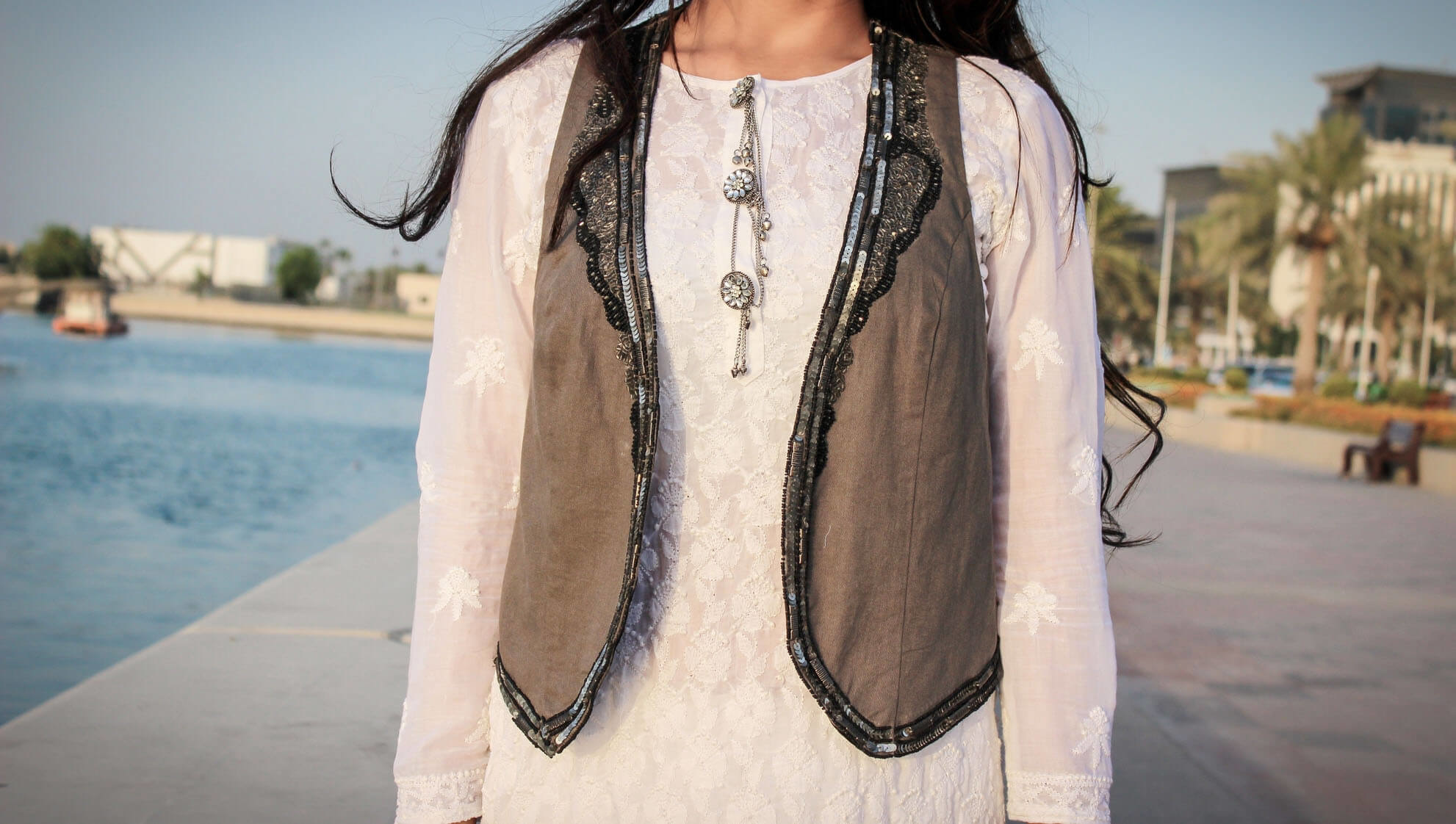 In the sunny weather, everyone wants to feel light and loose ... I searched around in my wardrobe and found this white Lakhnavi Kurti, it's one of my favourites.
The silver buttons on my Kurti makes it shine on a sunny day or glittering nights... but why to stop only with a Kurta when you can make some more experiments on it, and, believe me, this army green jacket with light silver and black work on the border from MANGO adds a lot more to it.
We girls always have a bag to carry, but it's very important to carry a bag which can enhance your look, so I choose this black shining Armani bag, which is adding a glittery look to this whole attire.
So this whole combination makes you look traditional with a stylish touch. Don't forget to notice little eye makeup,
I absolutely love this black touch up on my eyes. It makes my eyes look beautiful and highlight them. You can try this, won't take more than 5 minutes.
Needed to mention it here, white Lakhnavi kurta is a must have in every girls closet, it is going to add super-rich and classy look to your personality. You can wear this with multiple options like with jeans, churidar, salwar, skirt, pants and palazzo. You can also experiment it with colours as well. One white kurta can give a playful time with colours but for the shortcut, you can wear it with denim for the casual look and with churidar for the traditional look.
I am wearing kurta from #GZAL, jeans from ZARA, jacket from MANGO, bag from ARMANI, stilettos from CHARLESANDKEITH and makeup from MAC and THEBODYSHOP
Girls .. Then on hold?. Sometimes this traditional attire can give you so much of self-confidence that can do wonders.
Hope you liked it
Until my new post
Stay Voguish Stay Happy
Gazal