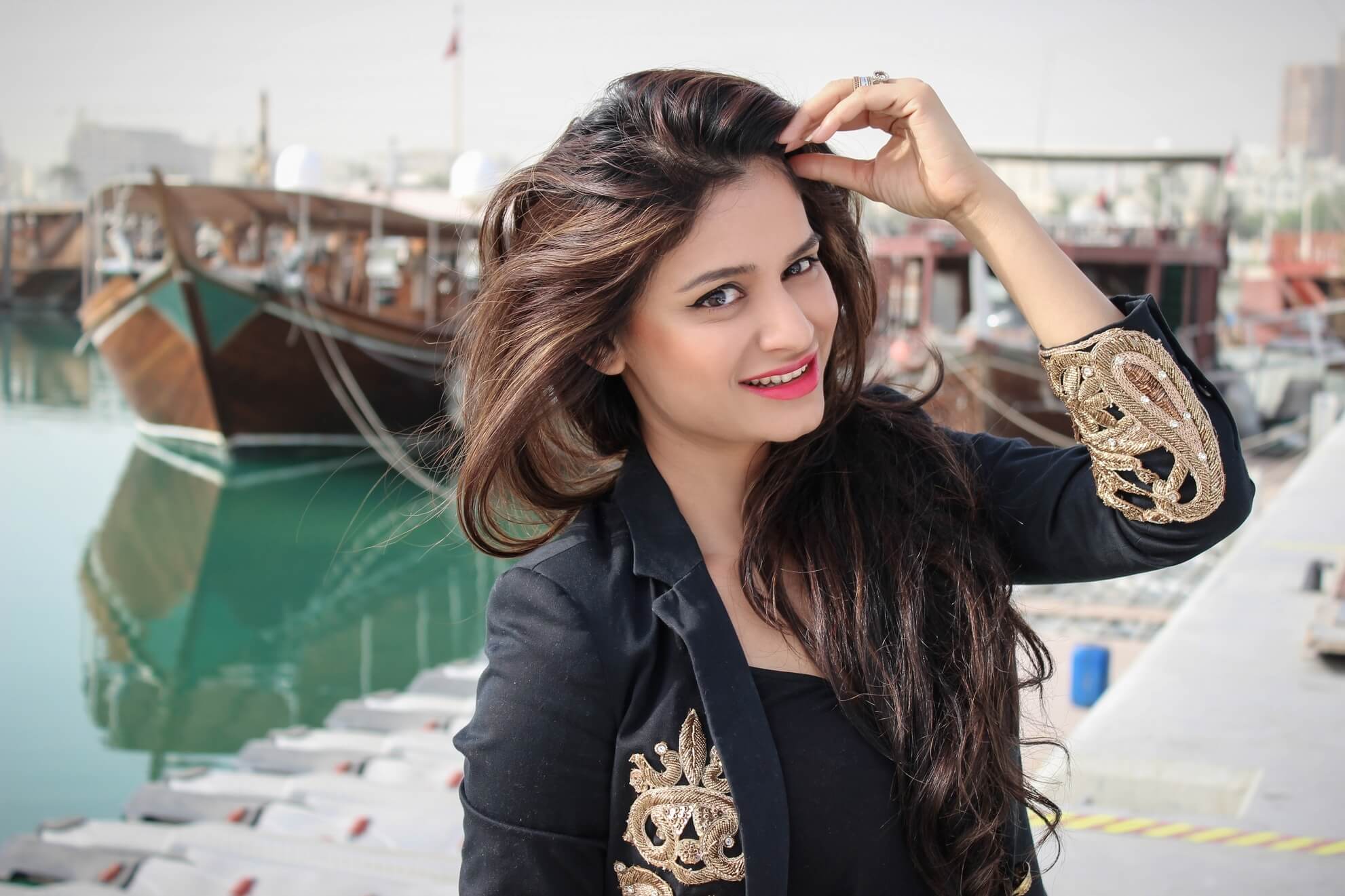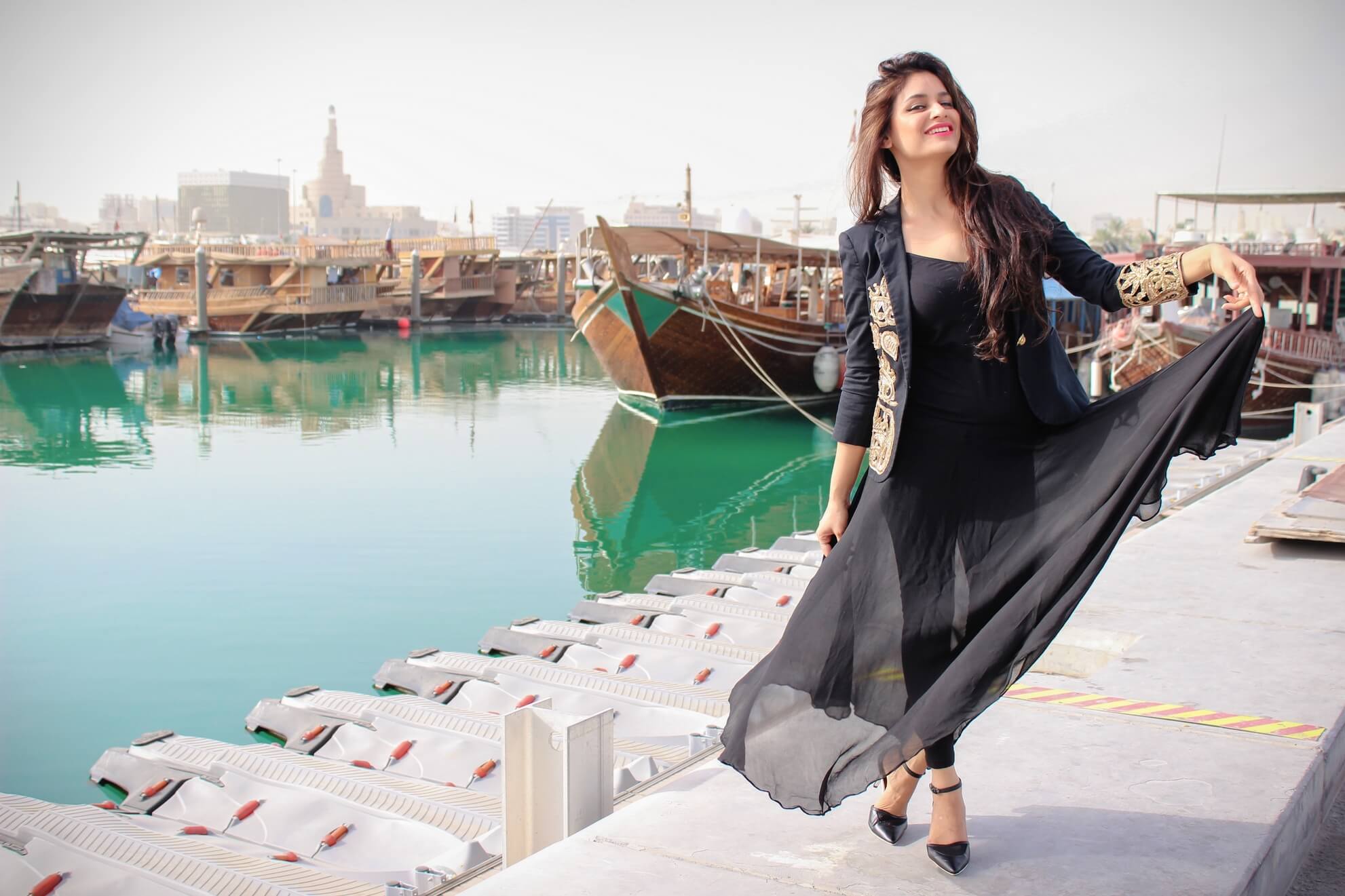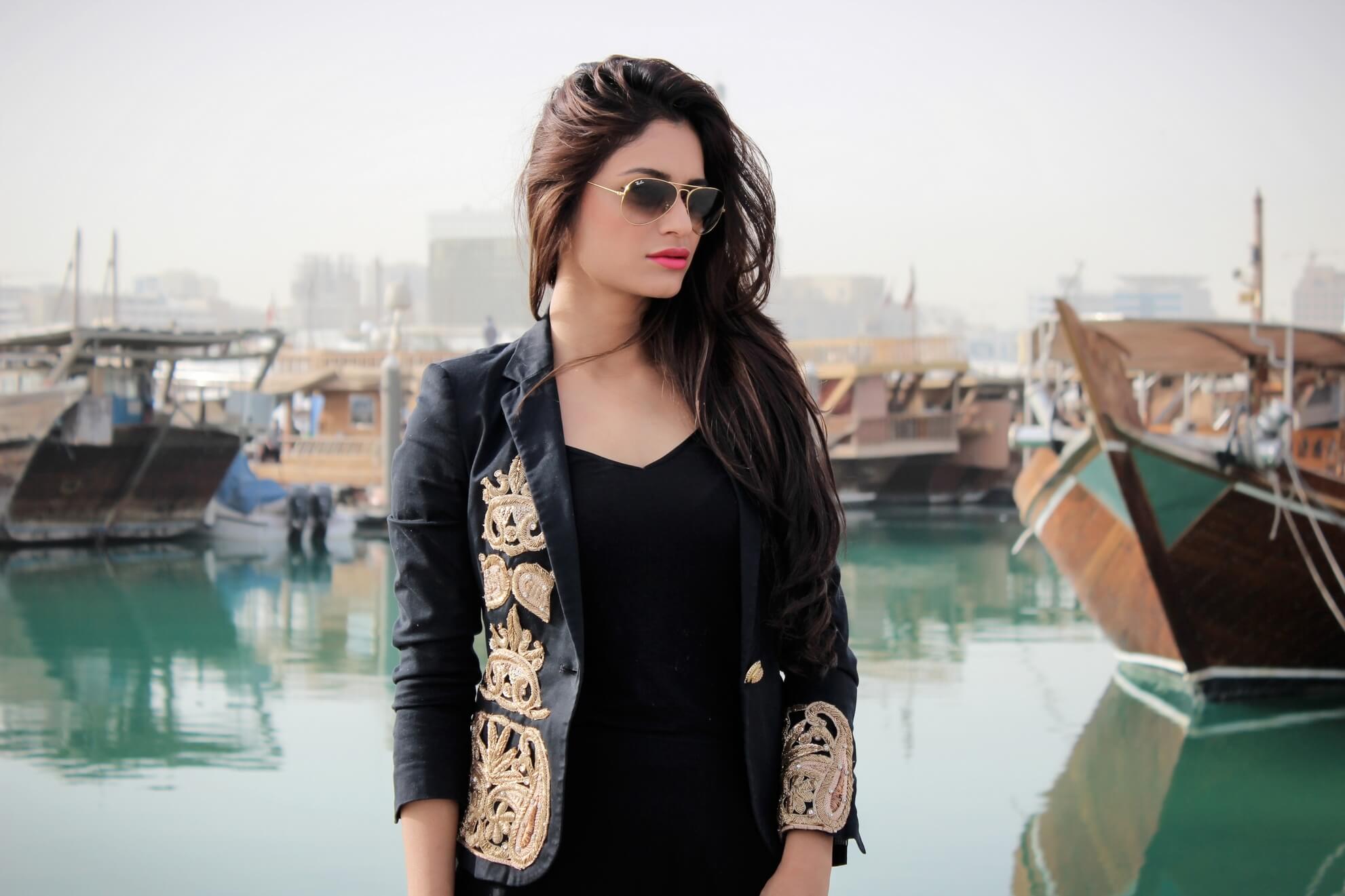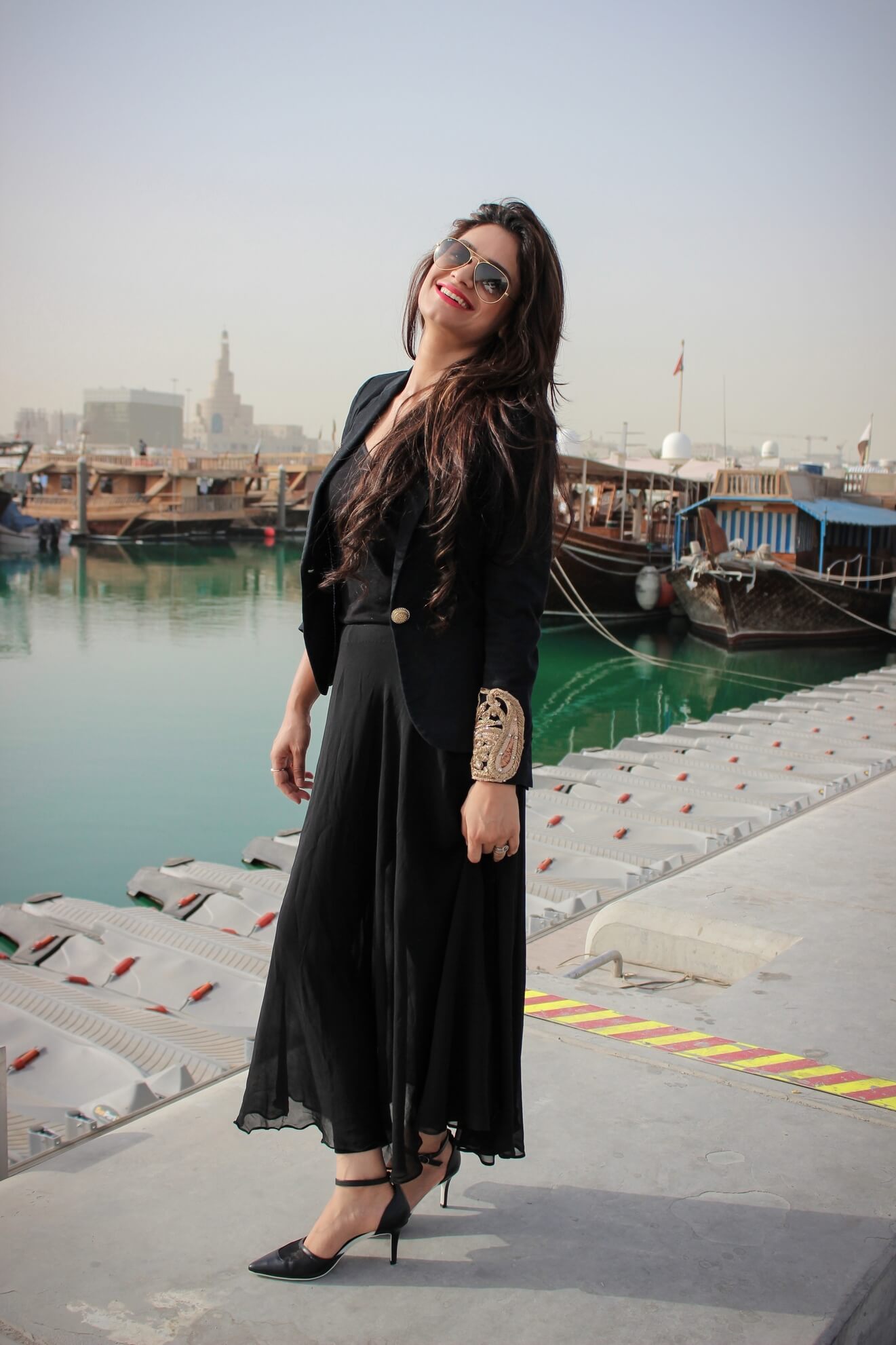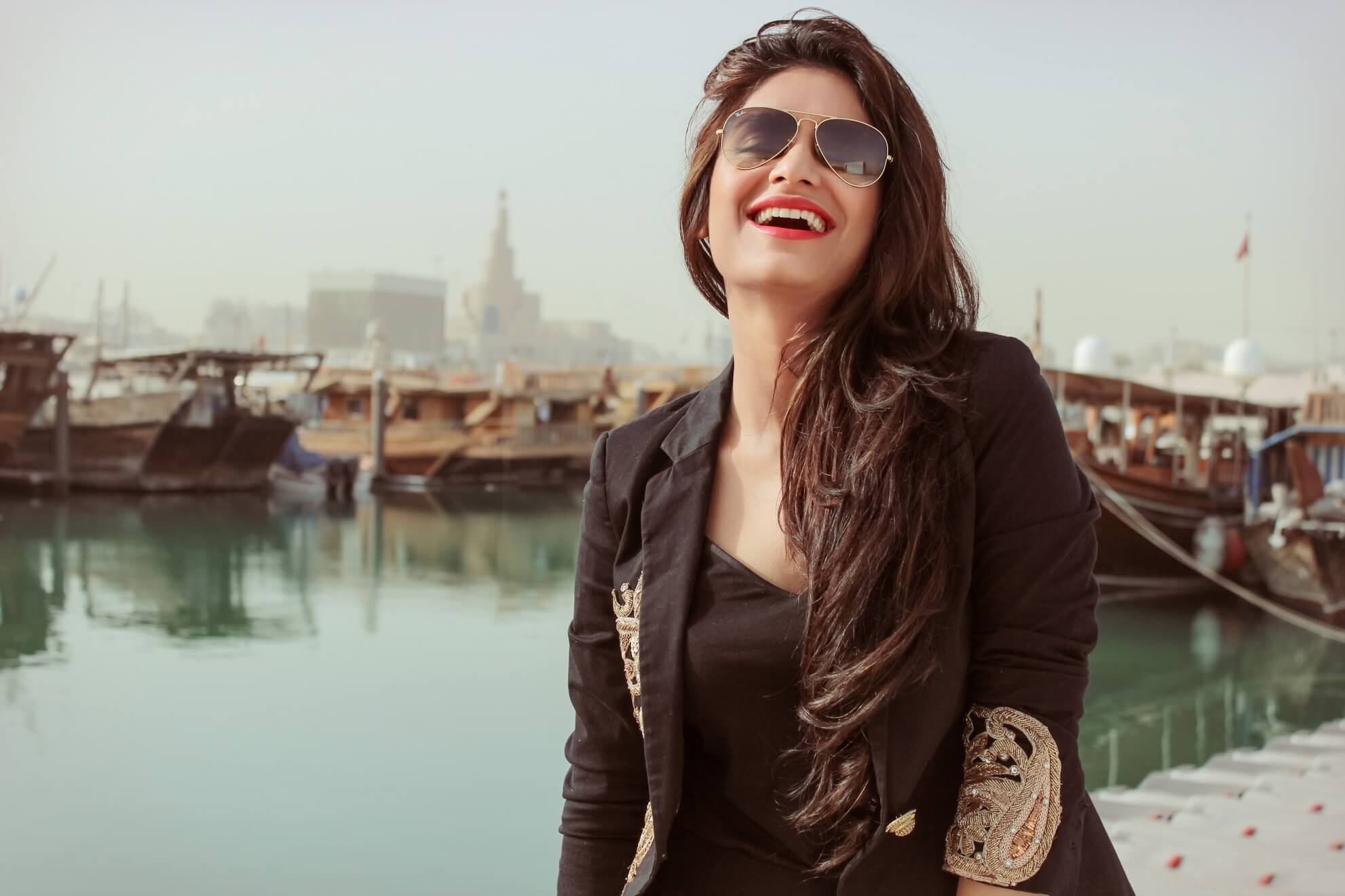 By now you must have noticed something about me, guess what ?? Yes!!!!!! The black colour is one of my favourite colour and I love to wearing it, I was heading to a party at my friend's place and I indeed chose to wear a totally black attire.
I go crazy when it comes to black colour but I didn't have much of time to get ready, so I picked up this black blazer with my simple black dress. Just look at the embroidery on this black blazer, you would have noticed that this design is similar to a crown J .. hahaha yes I felt on the top of the world when I saw this amazing embroidery on it.
And that untied hair made me look different from those who spend too much time and effort to style them. But you can still try experimenting some or the other way on your hair, but that depends on your looks, face cut and the way you carry your hair.
I like it untied and it works …
I love to carry minimum makeup as well, so it's just my red lip gloss and a glare. After all its summer and it's all heated up.
I hope you like it. Check more on Instagram and Facebook.
Until my next post 
Stay Voguish Stay Happy
Gazal