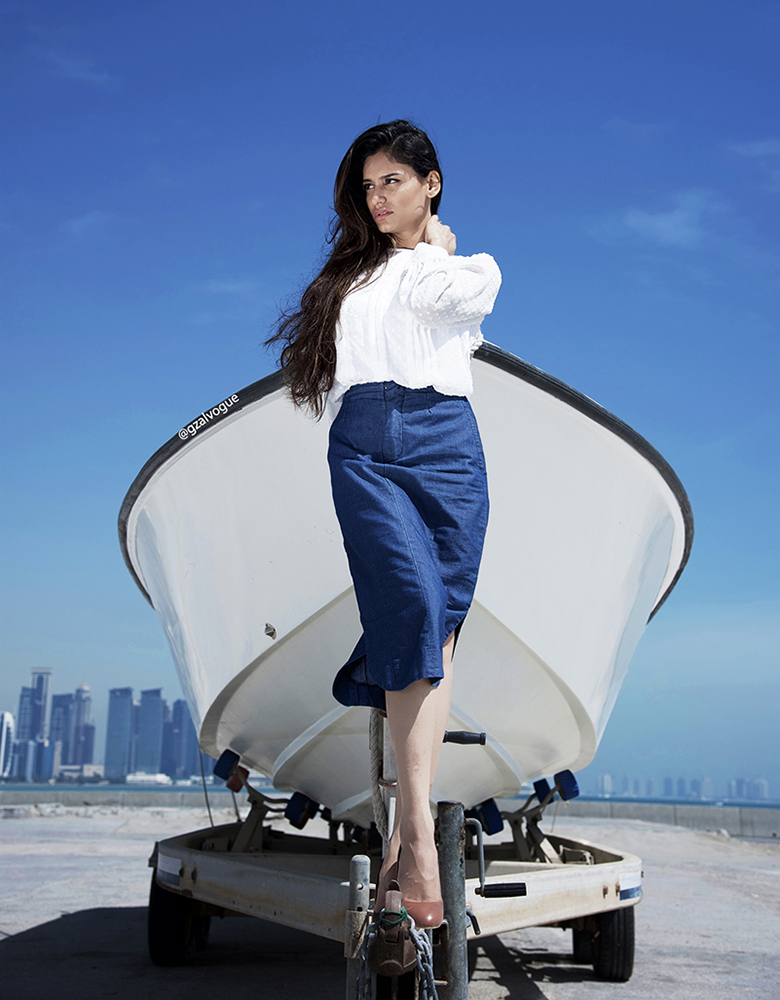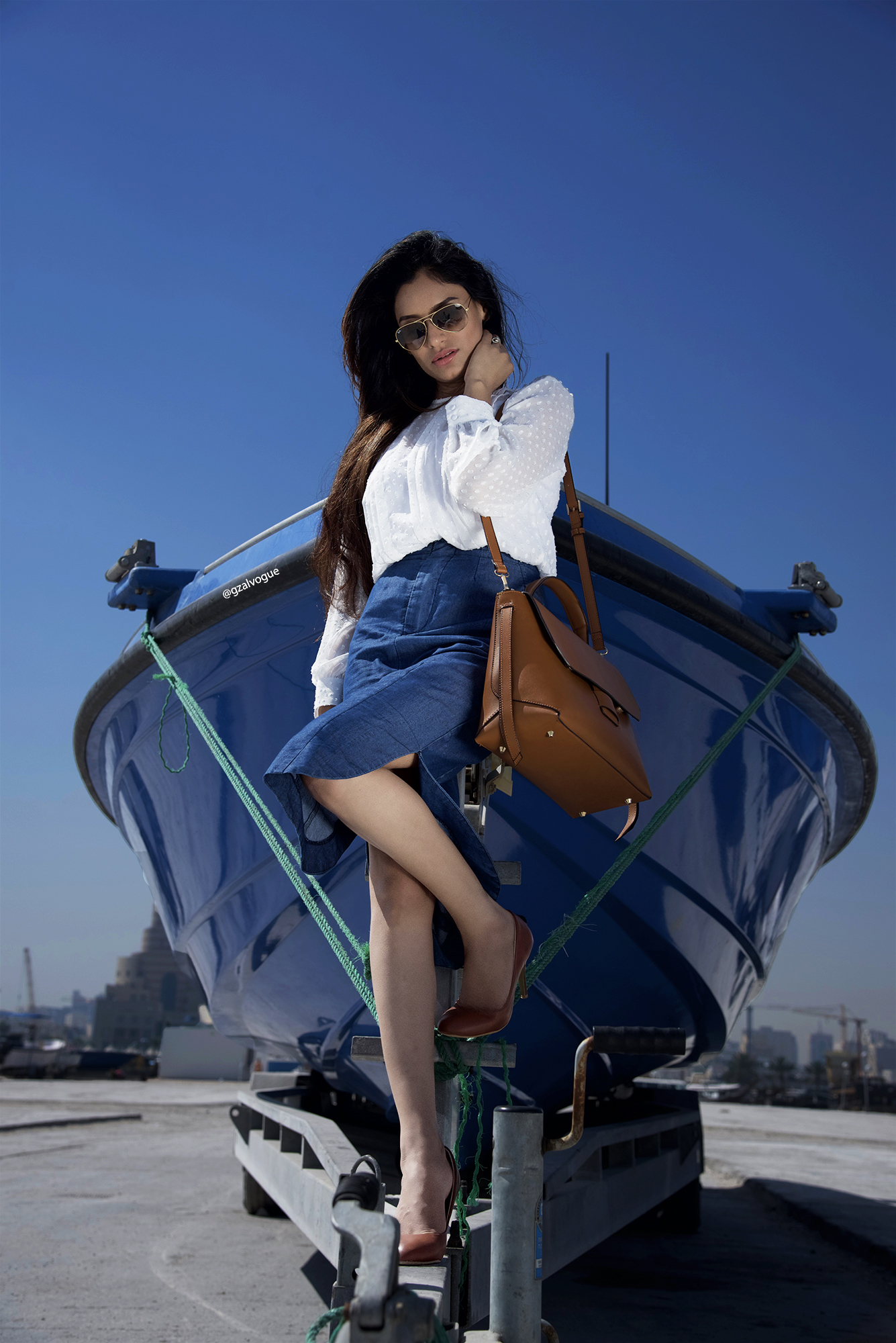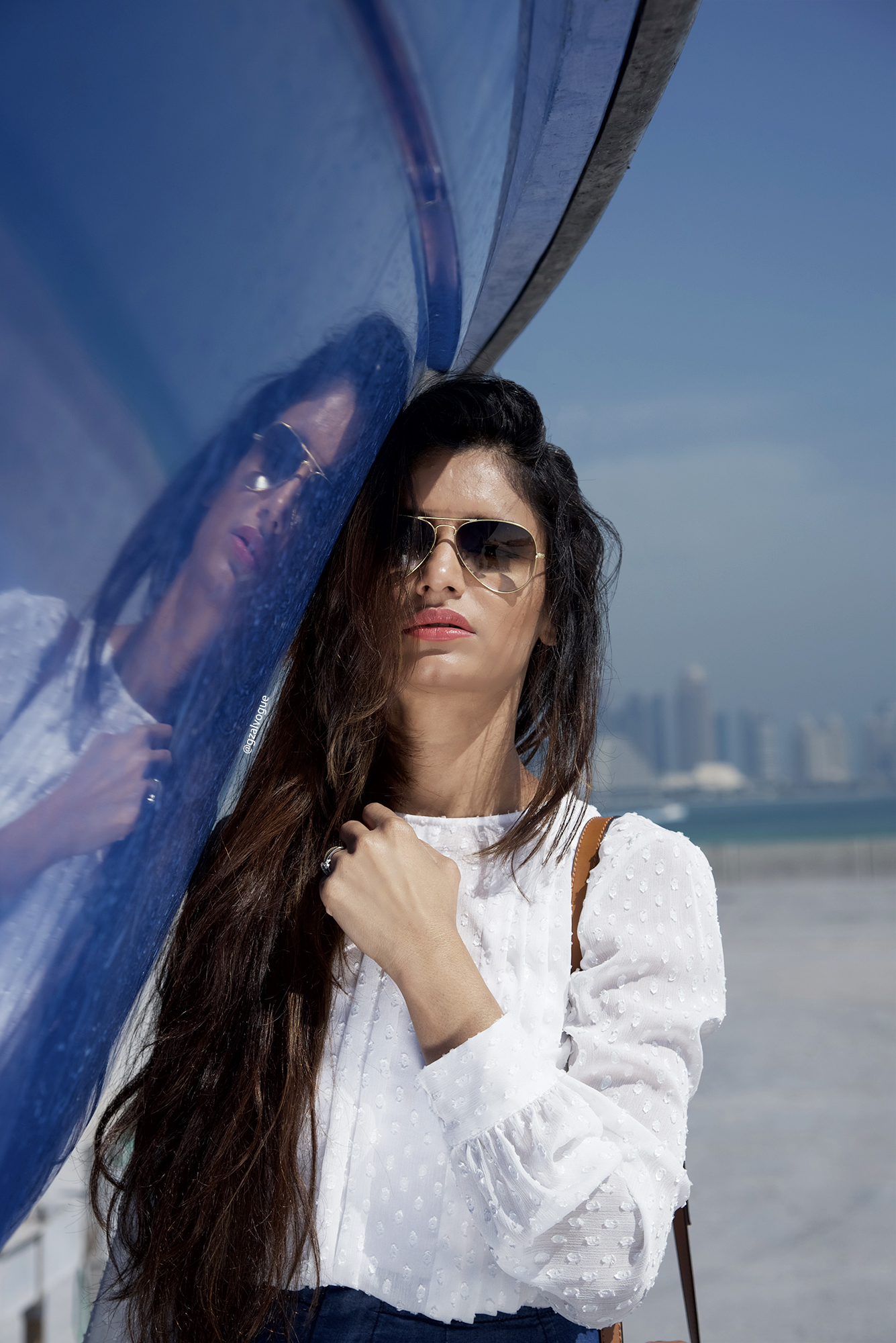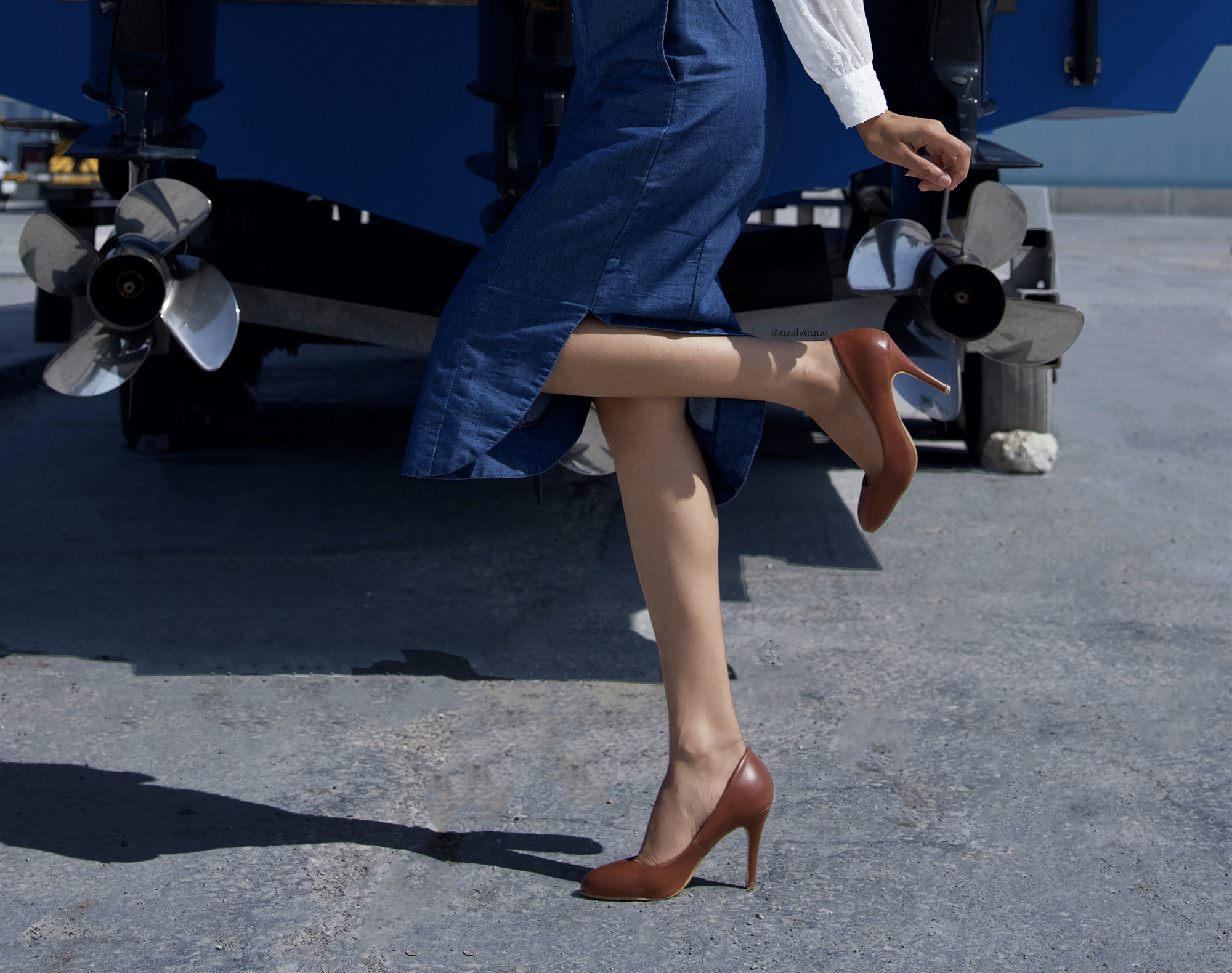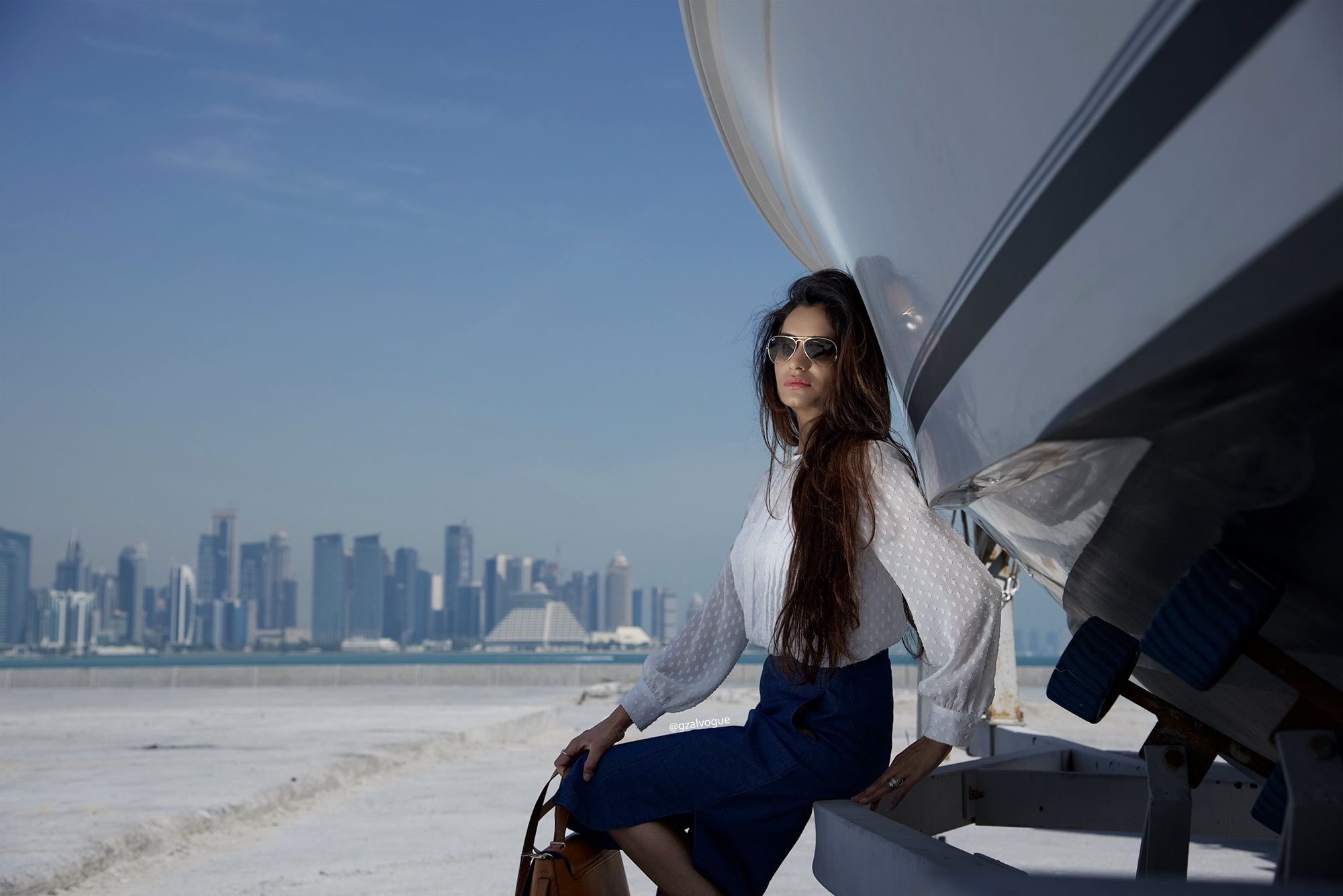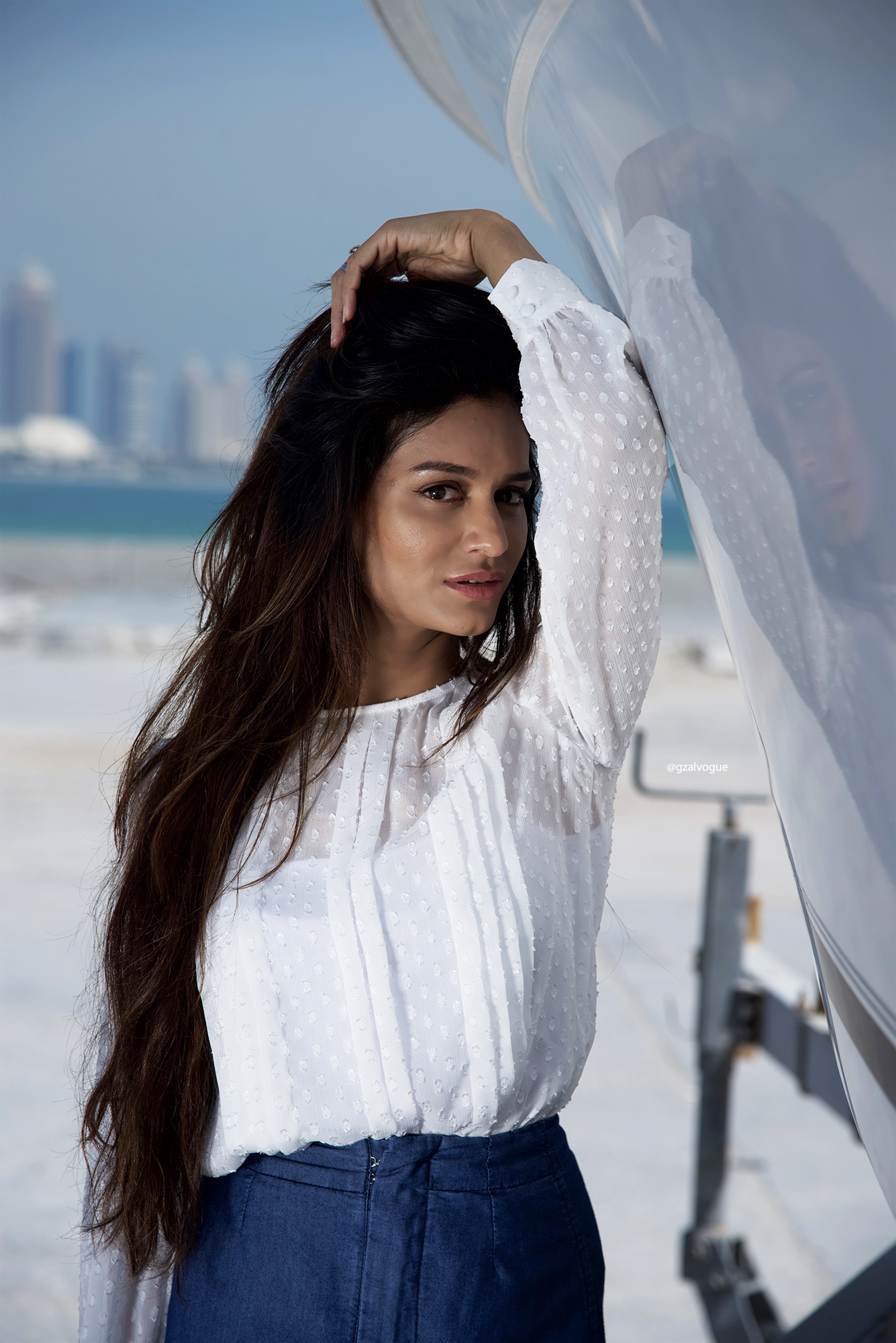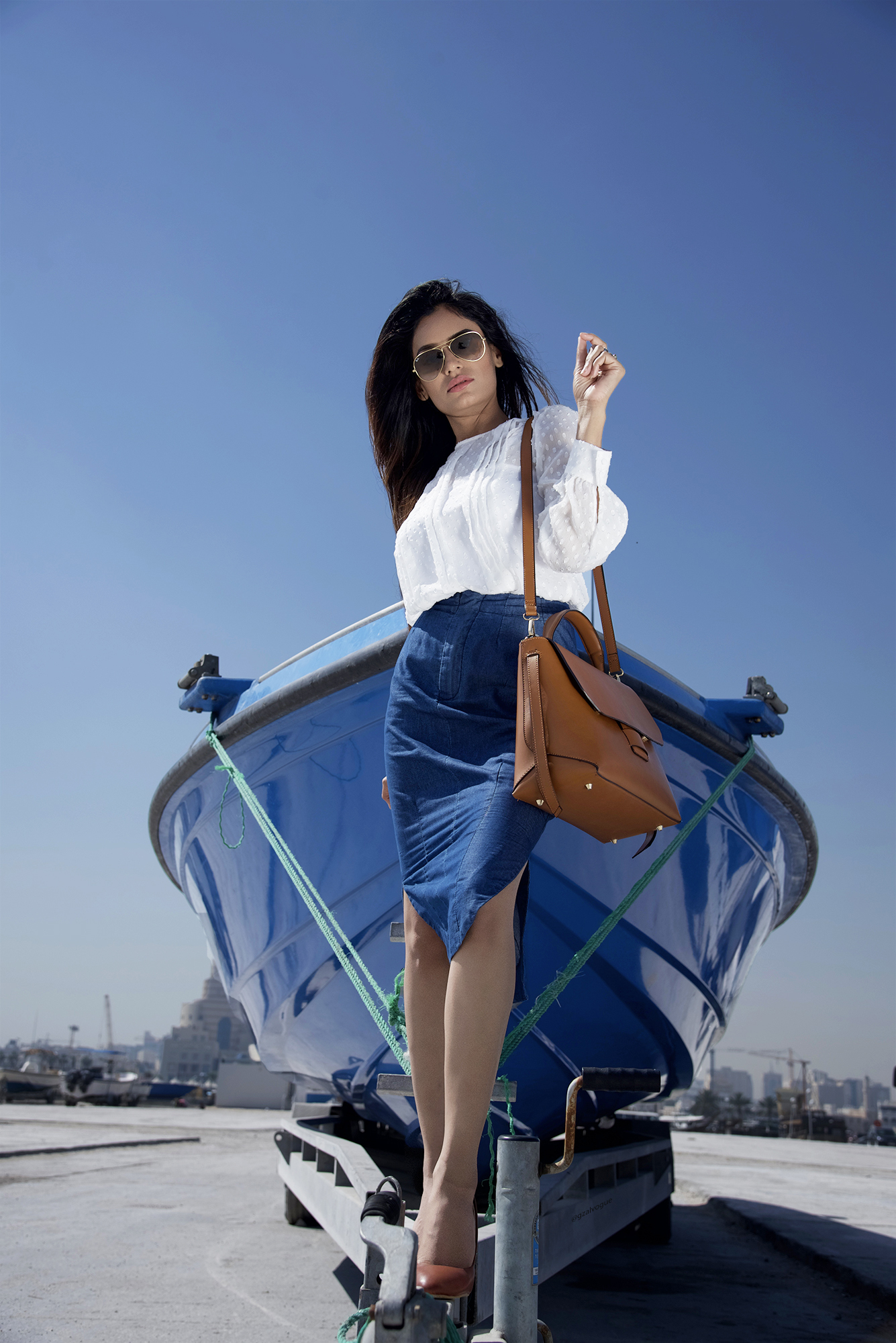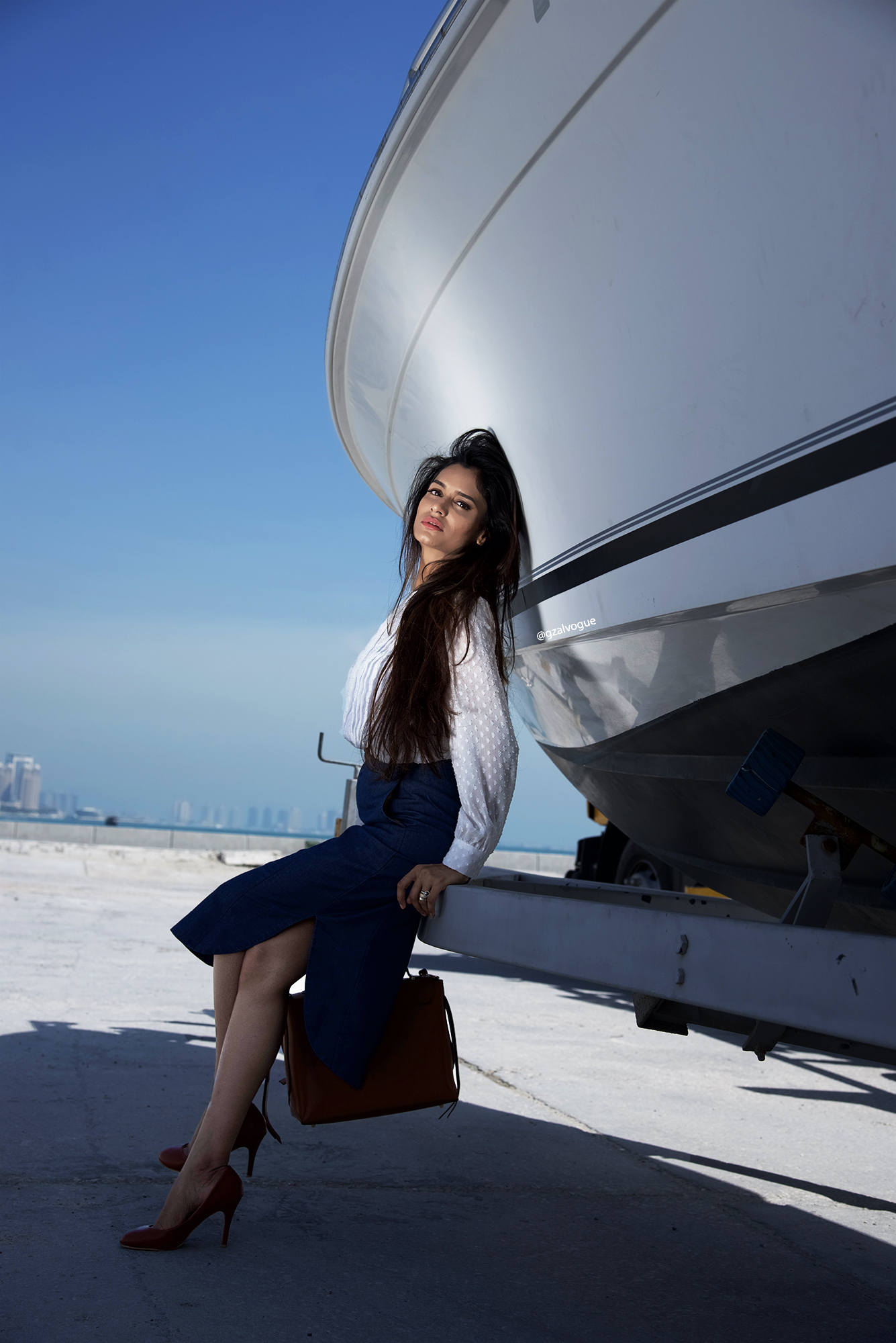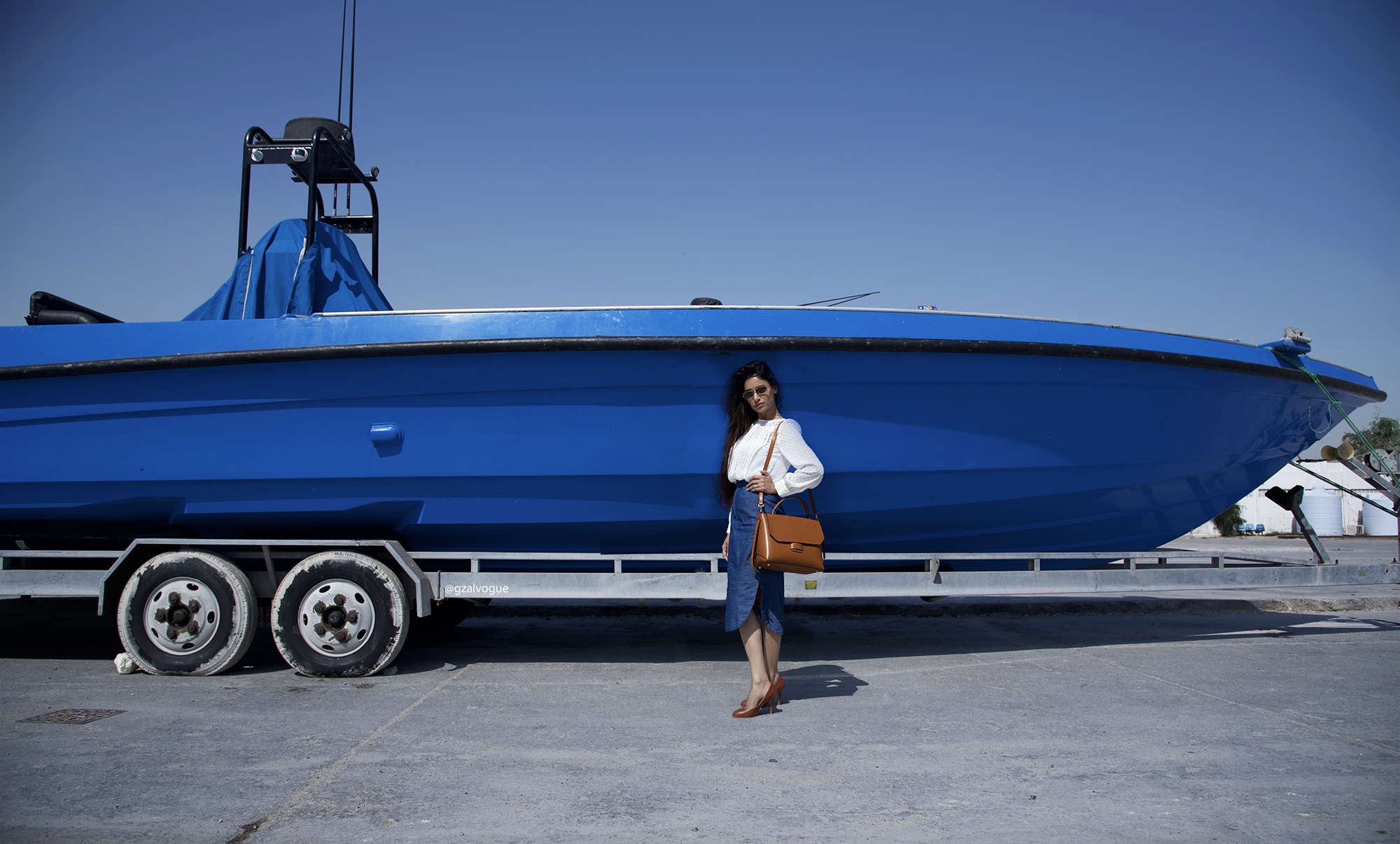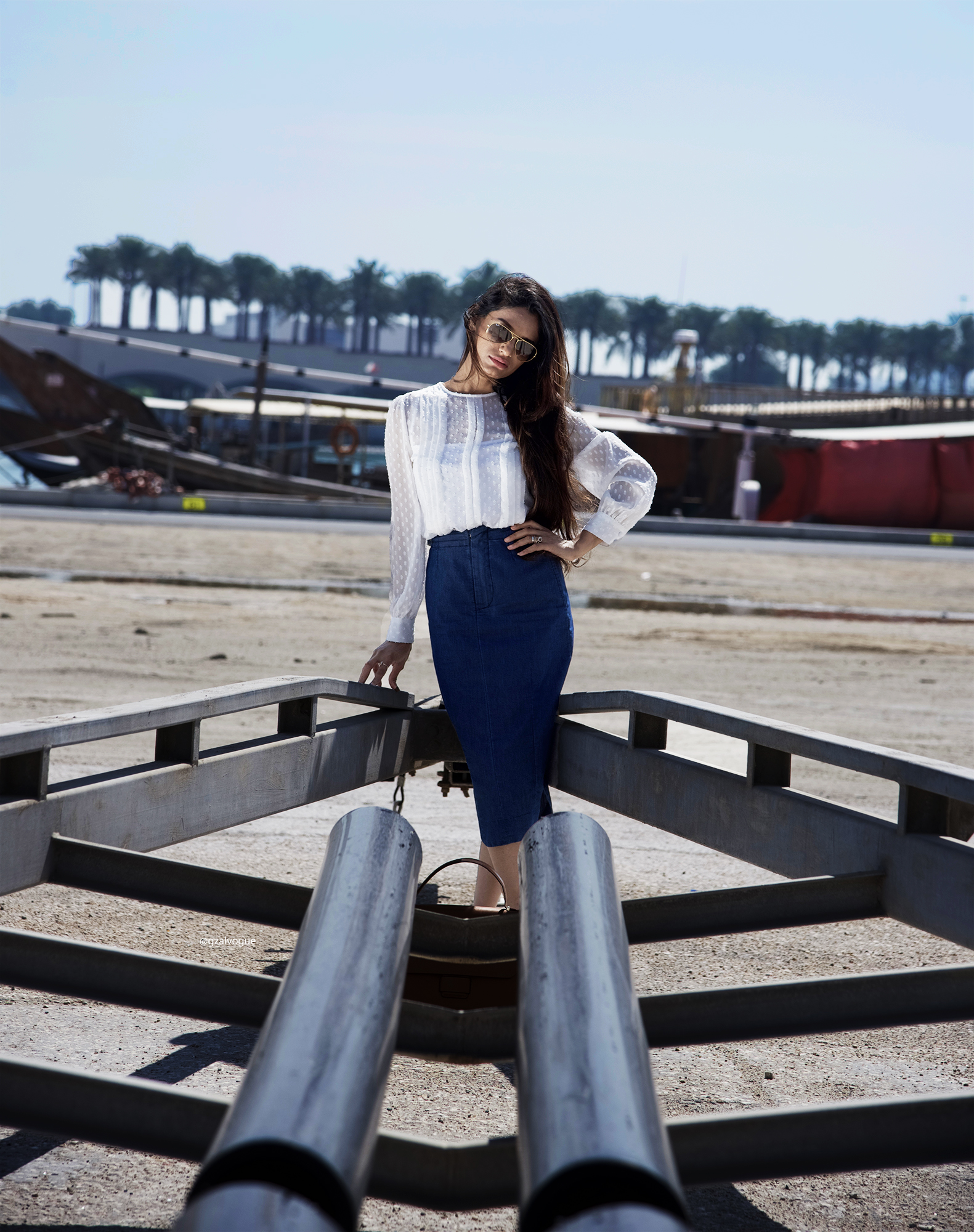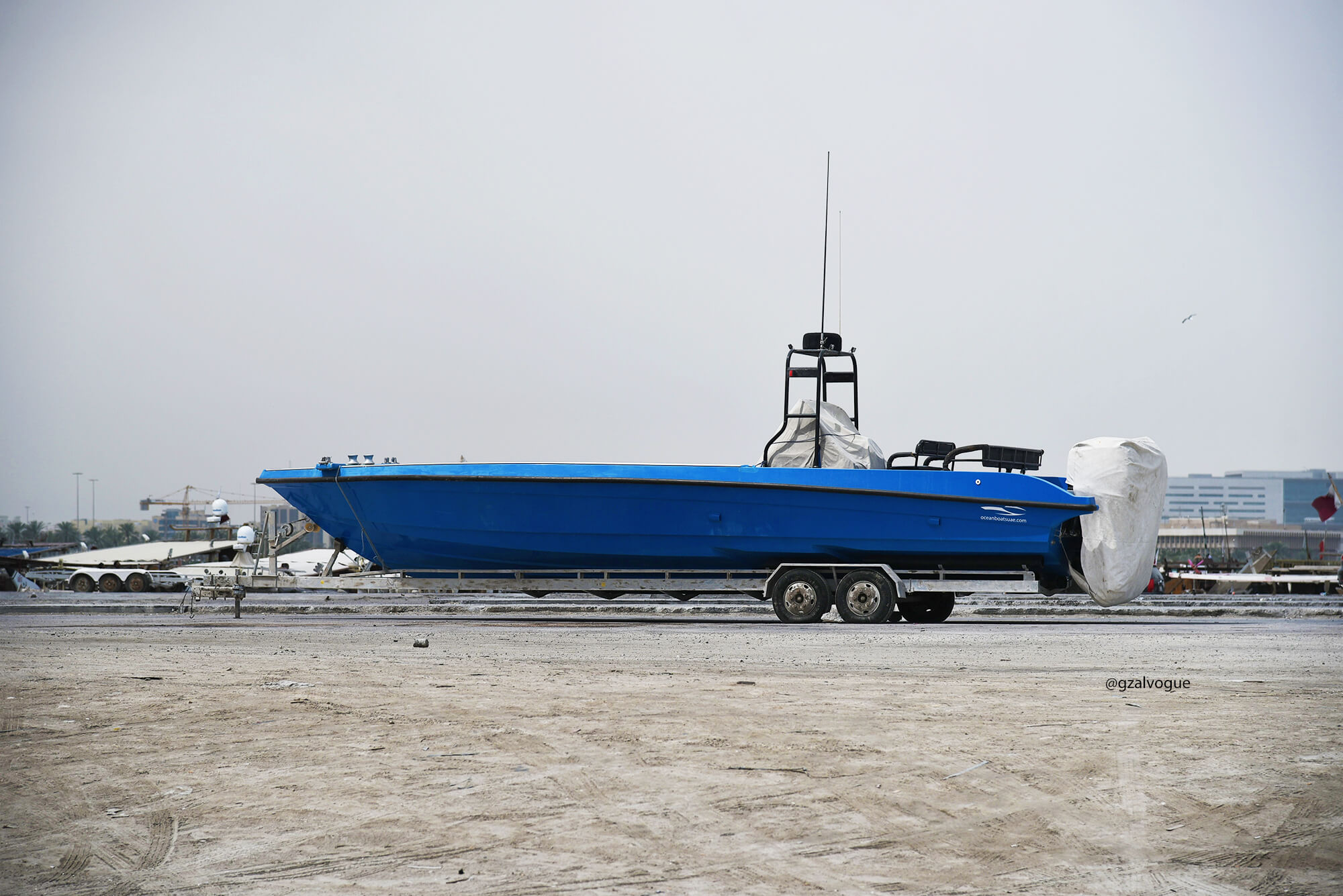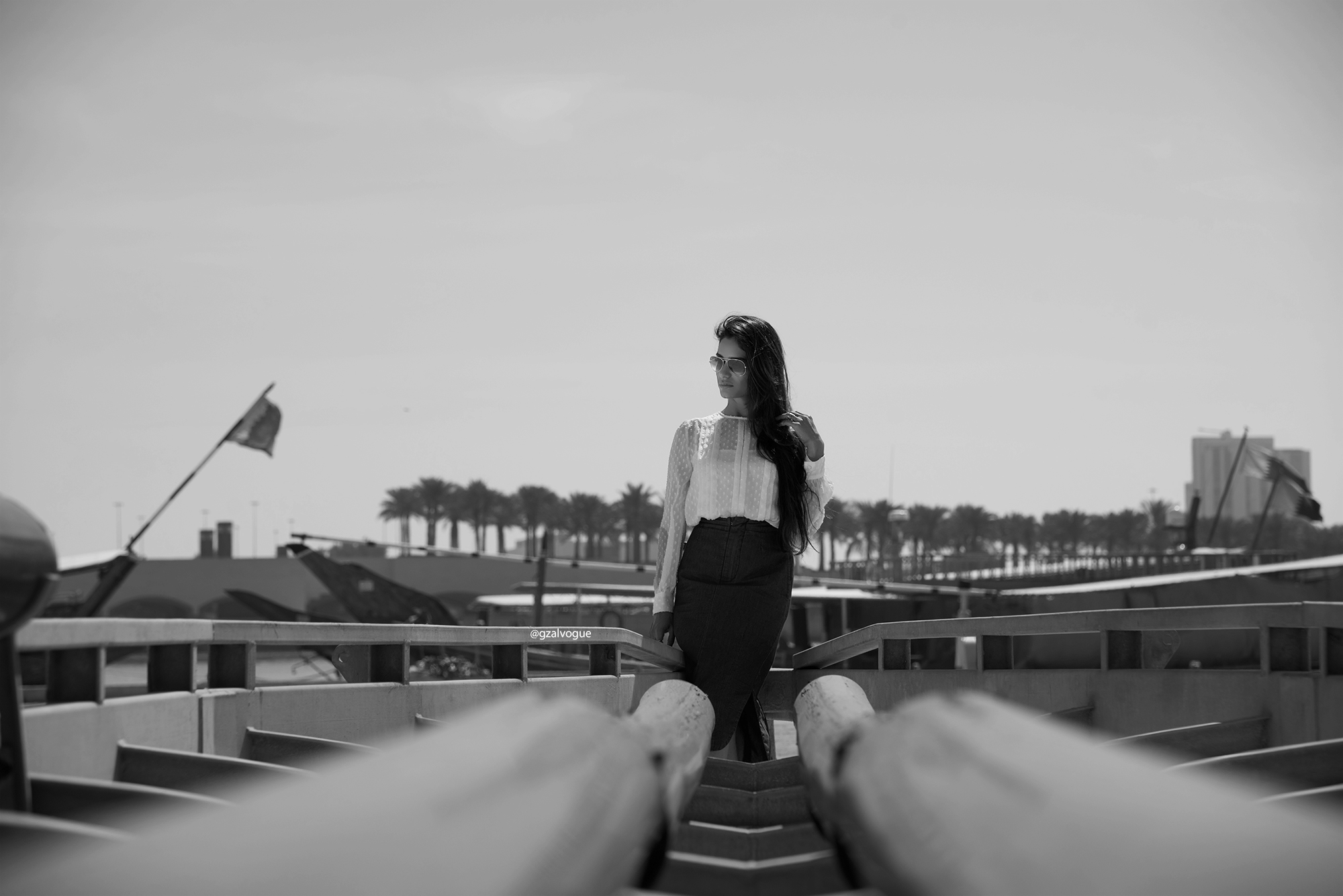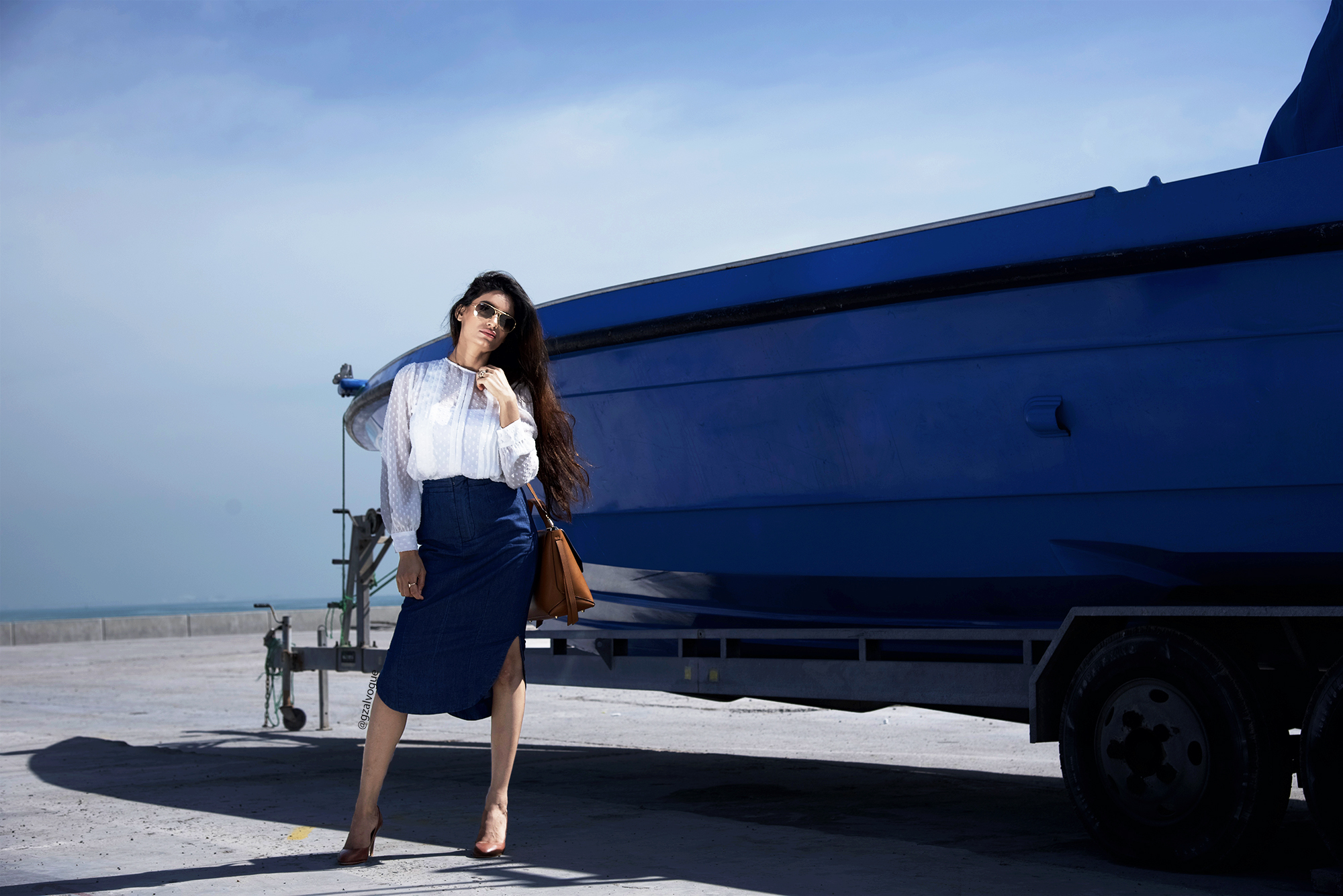 Who says you can't be fabulous between 9 & 5?! Hey lovely people I'm back with yet another post on denim. Since denim is trending this season and all are showing their love by styling their denim outfit. So here I'm bringing out my old denim skirt which I actually bought in 2015 on my last trip to India. I'm totally in love with this U cut pattern and side slit of this skirt, this is so stylish that even if you keep your look simple you will still manage to grab all the attention. The key to styling this key piece for summer is to keep the styling simple and let the skirt do the talking. Team your denim skirt with a white top for a relaxed weekend look Or add a statement heel and your ready to hit the town. It's time to switch up the closet.
I grabbed this denim skirt from chemistry & plummetis white top from Zara. My shoes I bought it from local store in India in just 750 INR.
Denim skirts need to become your new wardrobe staple. These can easily be paired with almost anything in your closet. So whether you're brunching, Tindering or hitting the beach with friends, denim skirts make for perfect late summer outfits. And don't worry about transitioning this look into fall, either. After all, nothing screams bad ass like motorcycle boots and dark denim.
Since it is hot in Doha right now and temperature is increasing day by day so gzalvogue team decided to keep the shoot in a small radius so that I don't need to walk around in the heat since I've got sun allergy & as I've also been through the laser treatment to get rid of this acne prone skin. Well we will be talking soon on facial laser treatment and my experience. Later though
So this location was on my mind from last one month & this tempting white & blue boat got all my attention on my last visit to Corniche. When we were planning for a shoot for this colour combination outfit this location popped up. It's isolated and peaceful & has a serene environment. And it was really amazing that we could finish our shoot in just 40 minutes and I was more than happy to reach to home within an hour. Because after every shoot my skin gets damaged with too much sun exposure. So after reaching home I work the entire week to recover from its damages. I will be discussing soon how I take care of my skin to recover with sun damages.
Hope you liked the gallery and this look.
 Do write in & share your experiences & your views on this look.
Until next my next post
Stay Voguish Stay Happy
Gazal