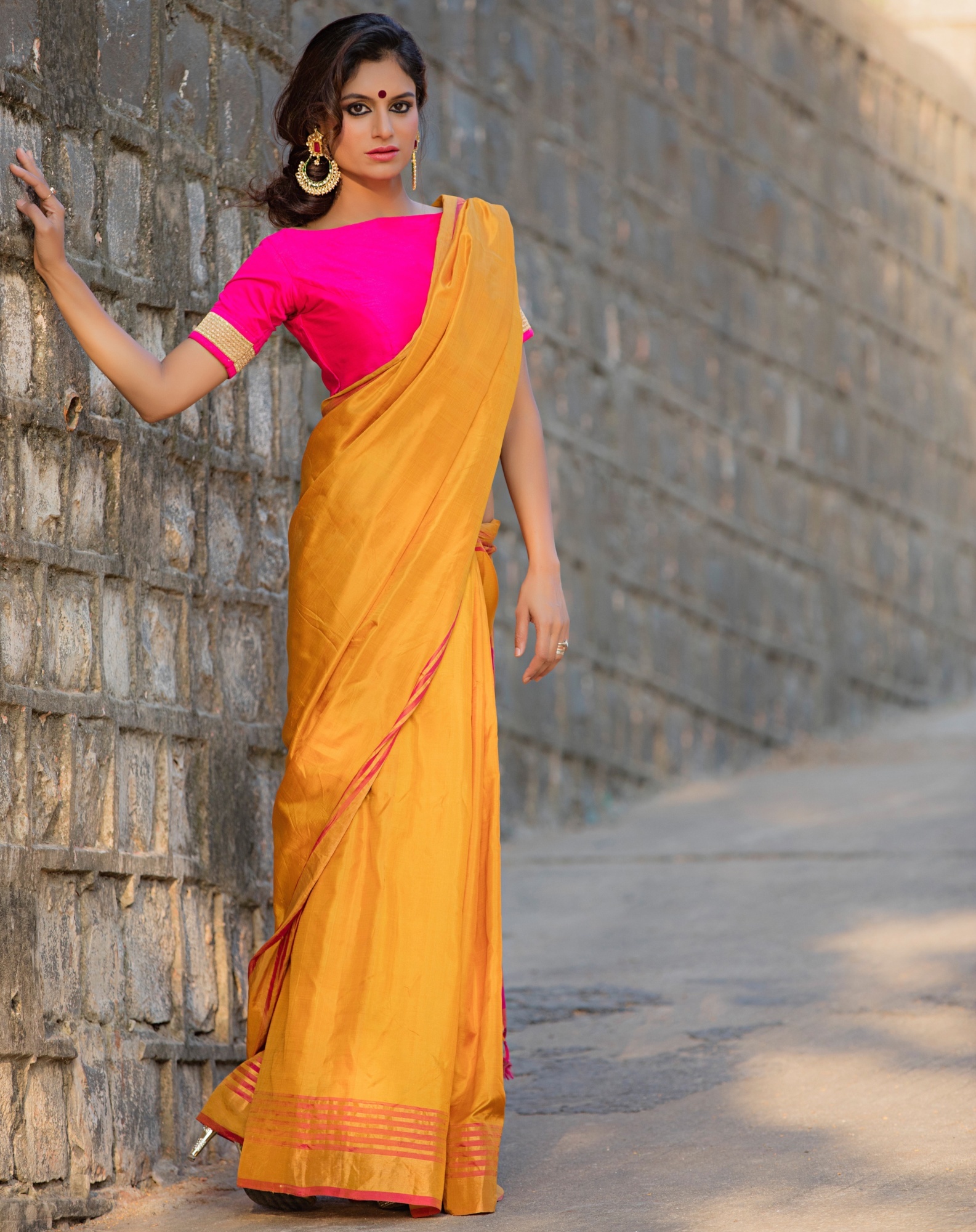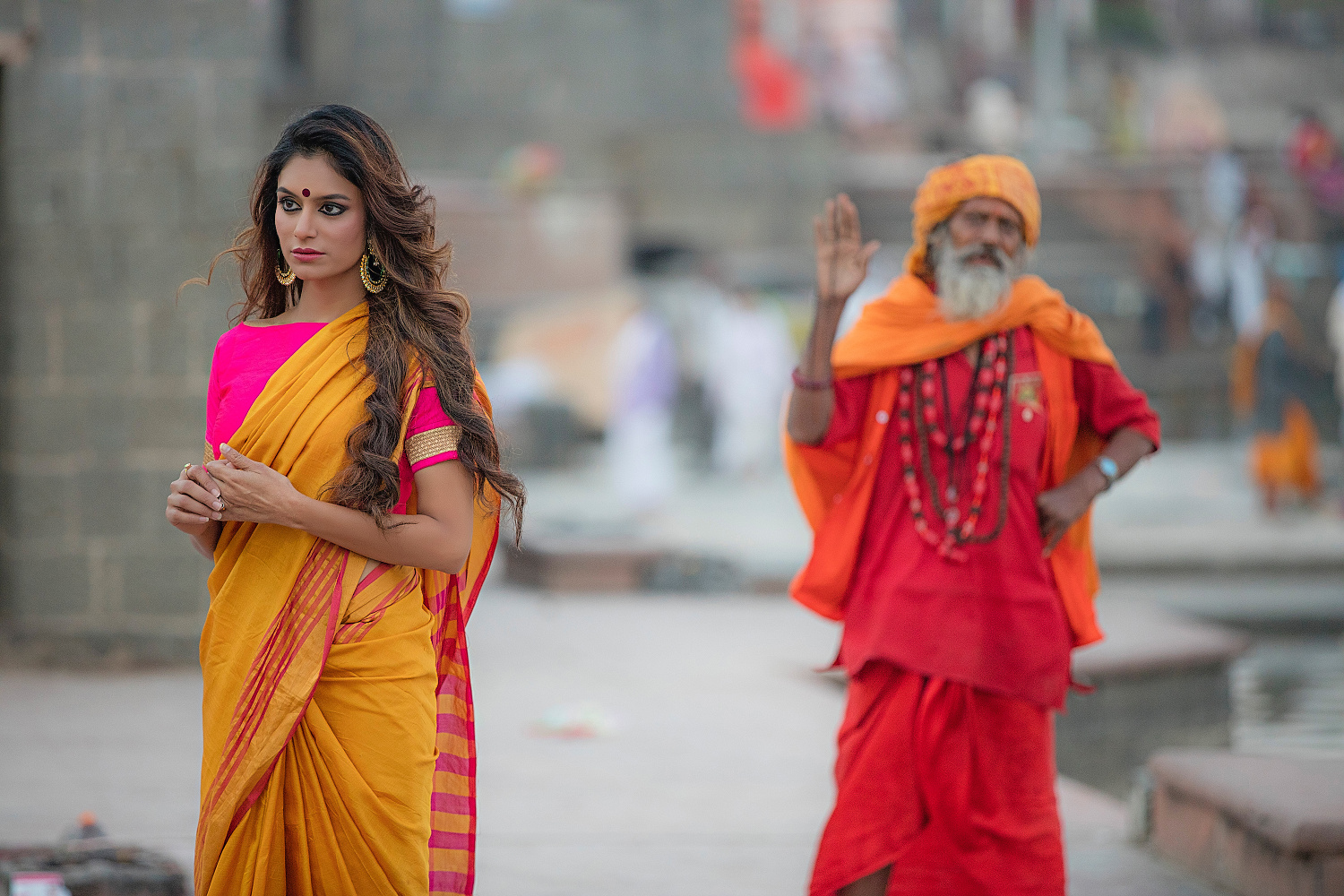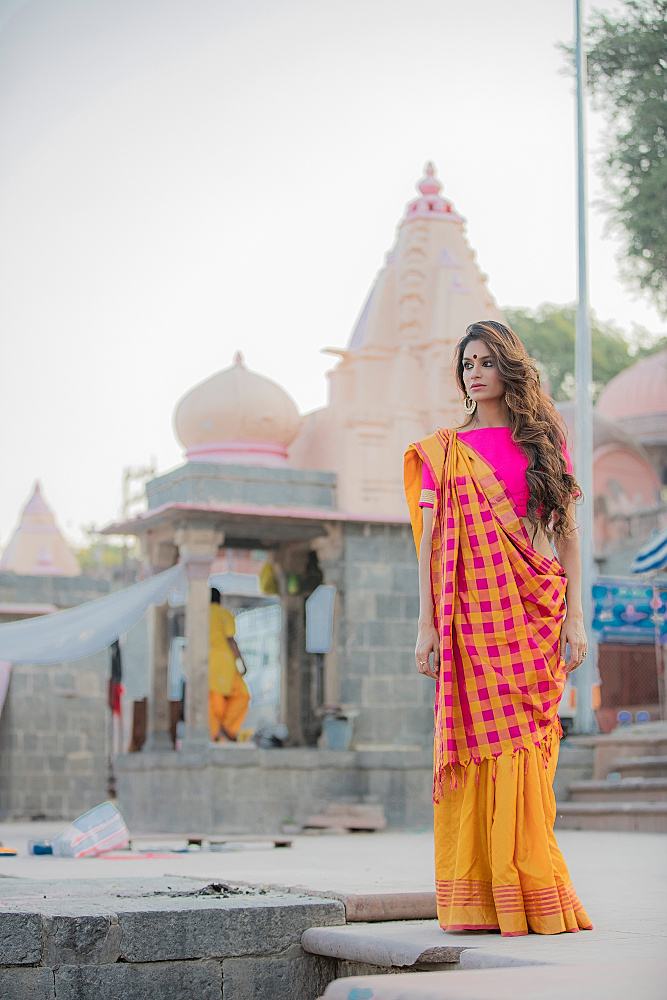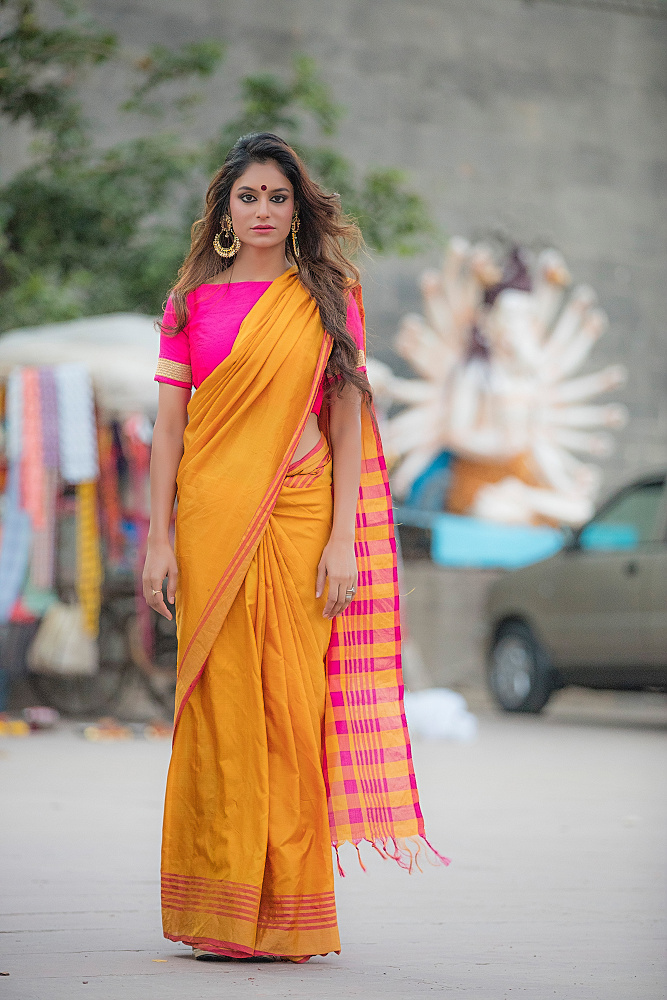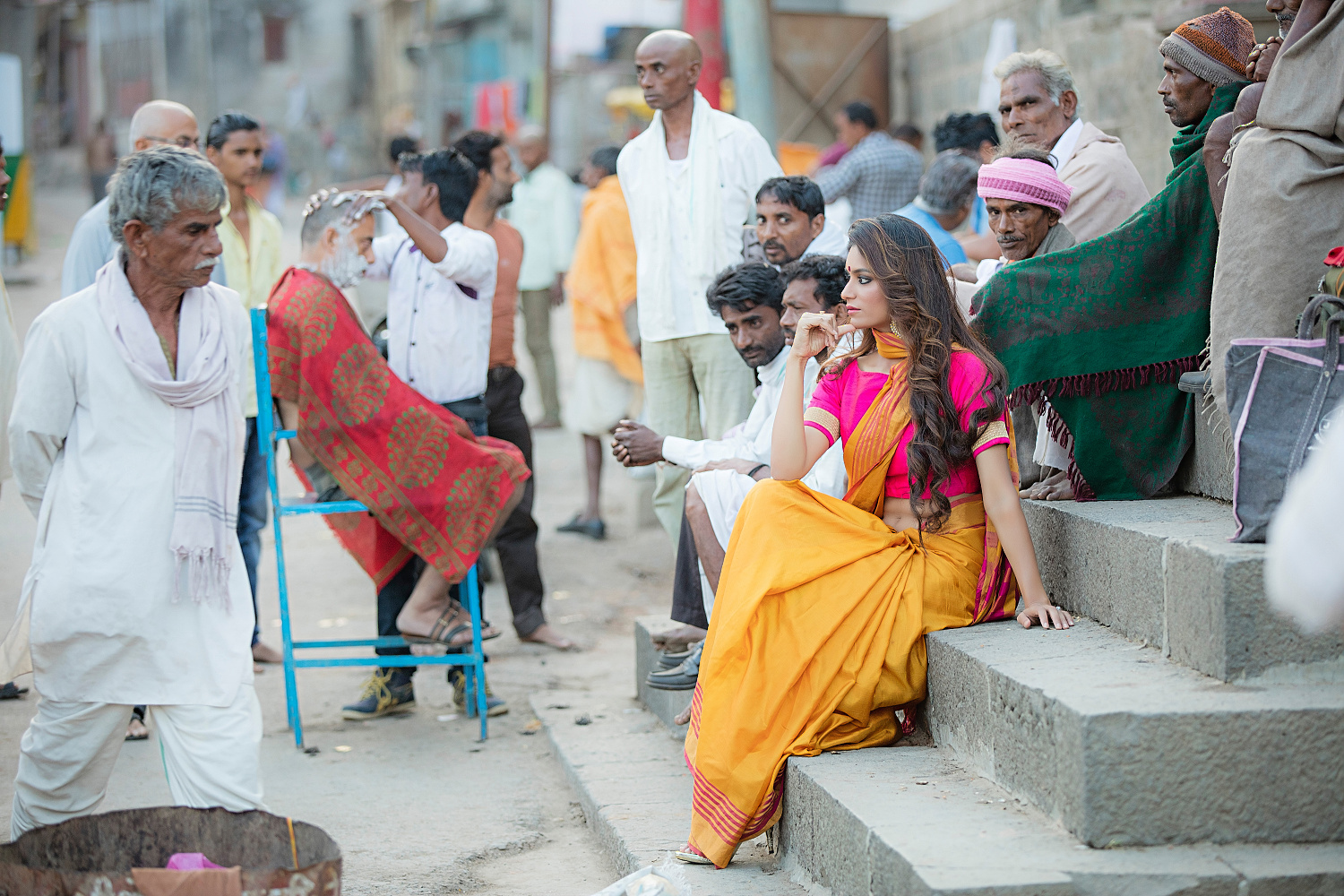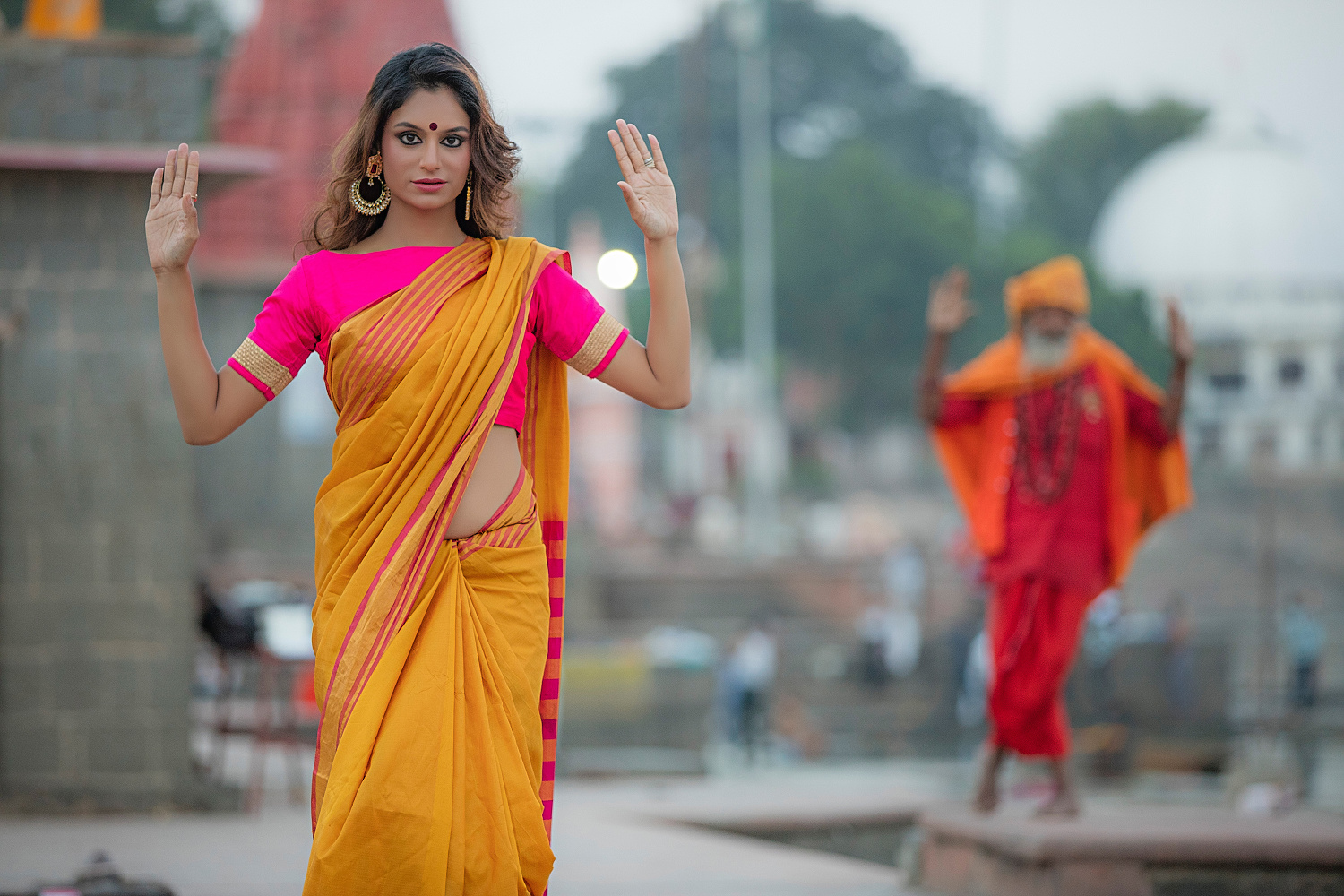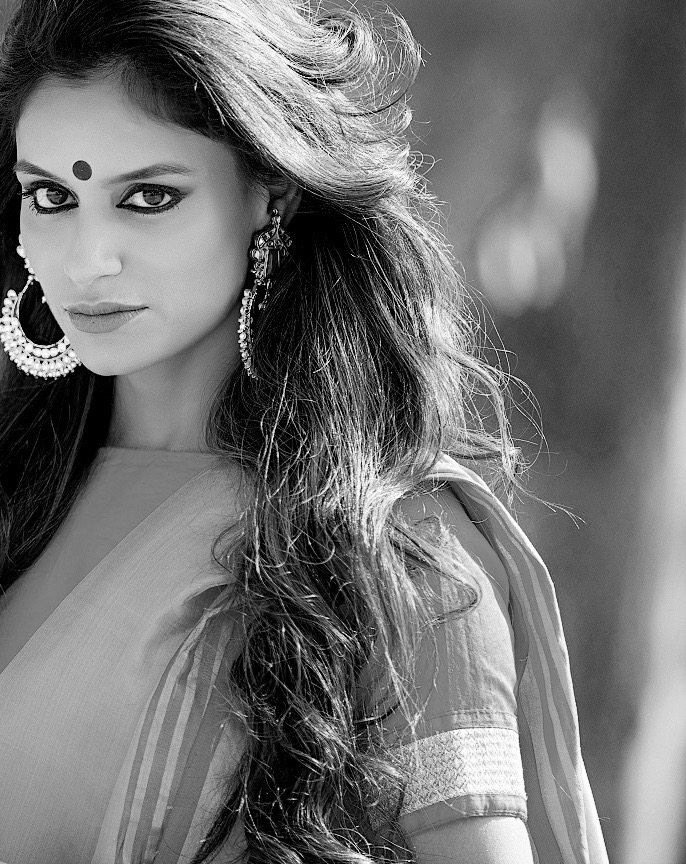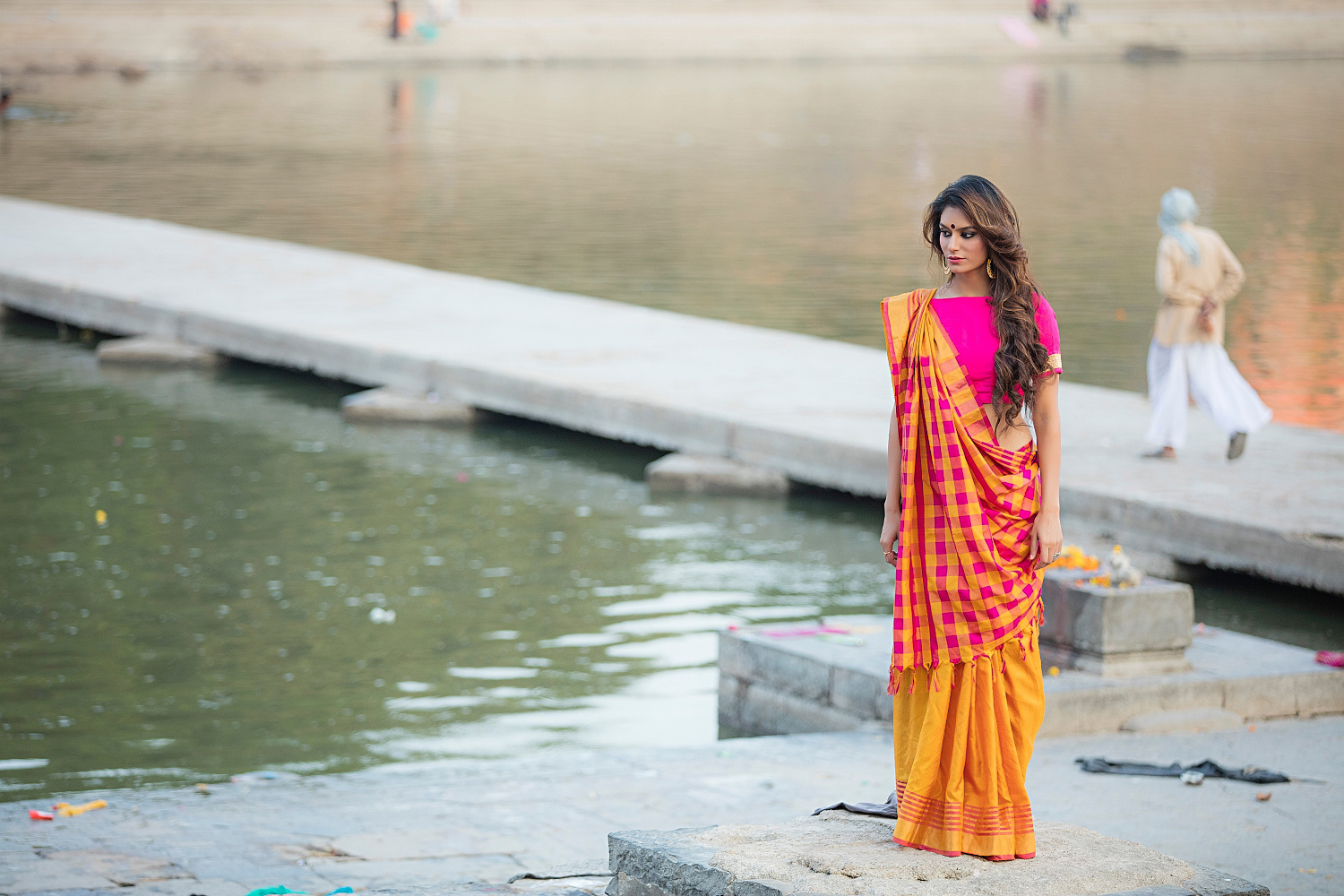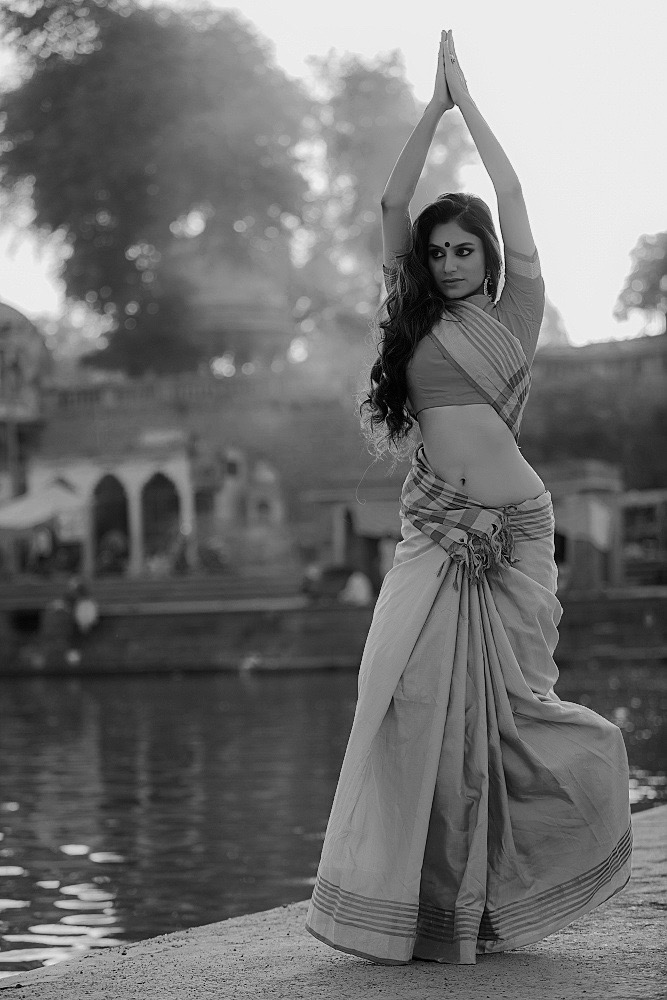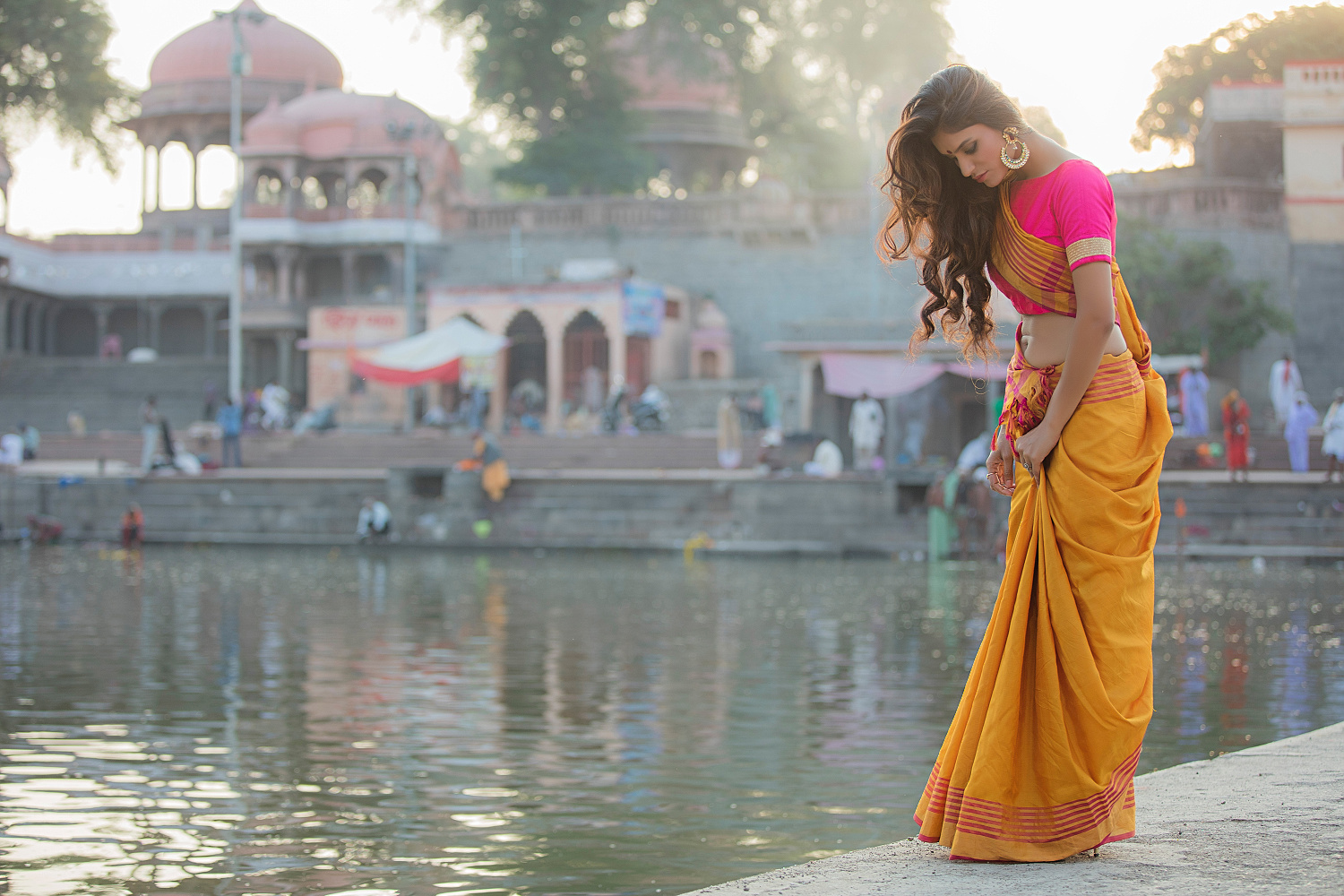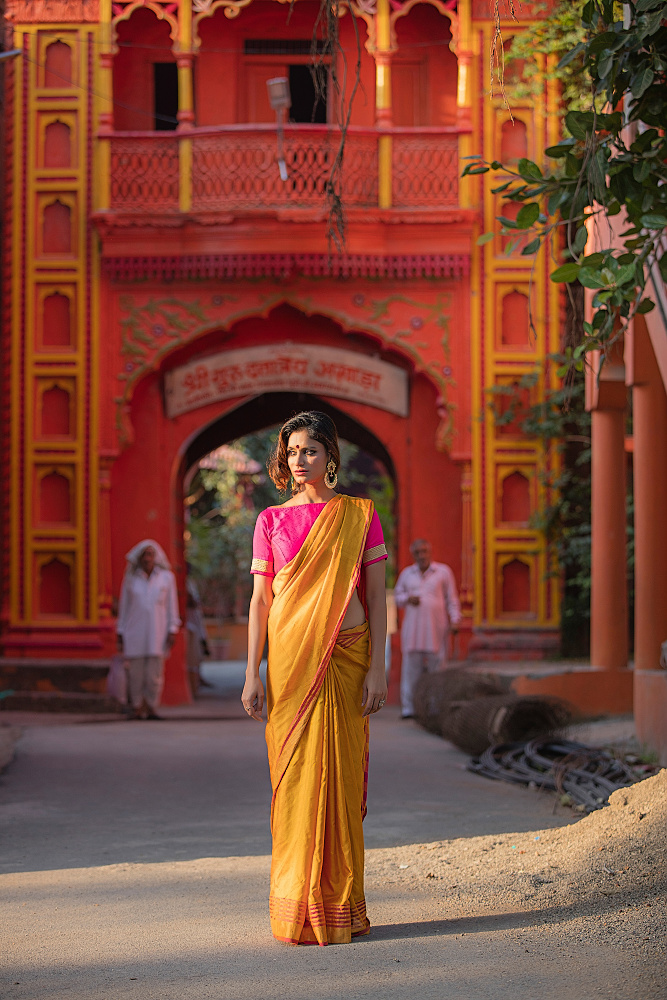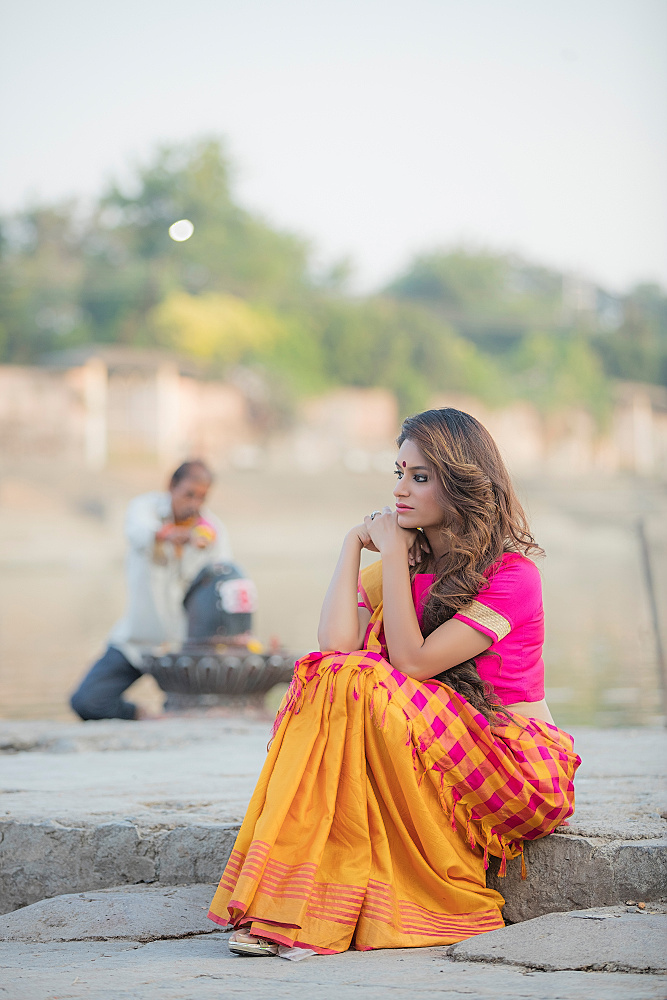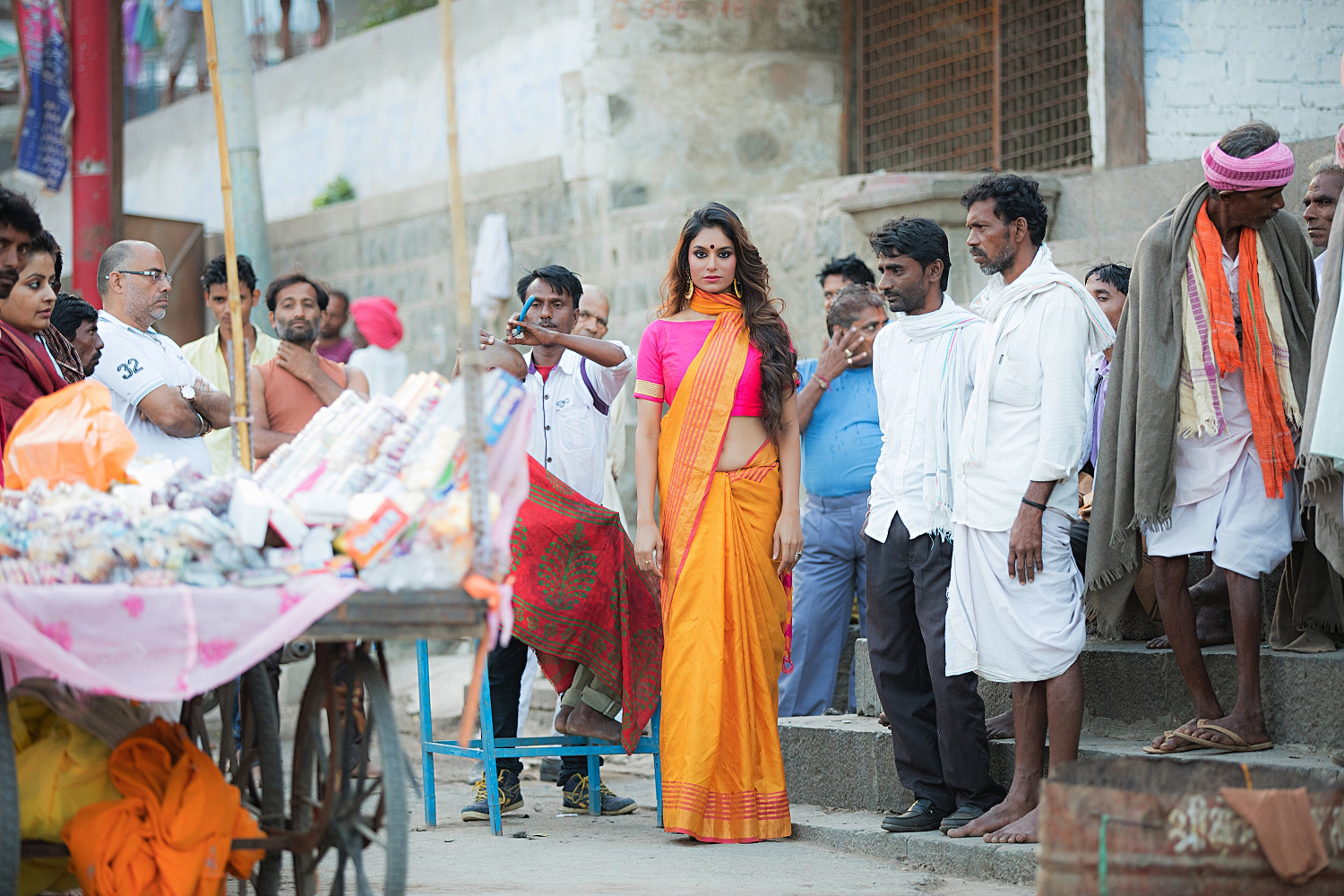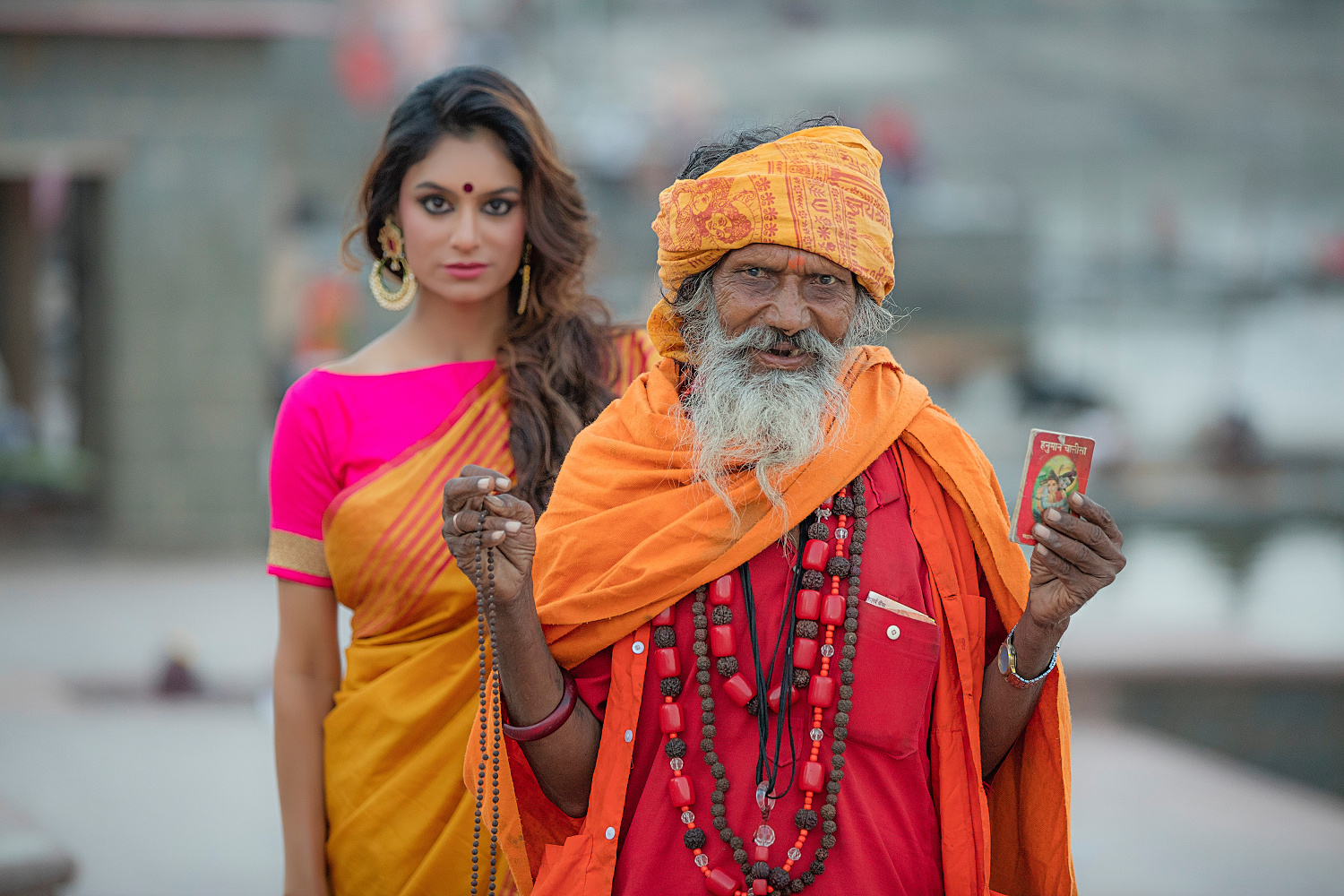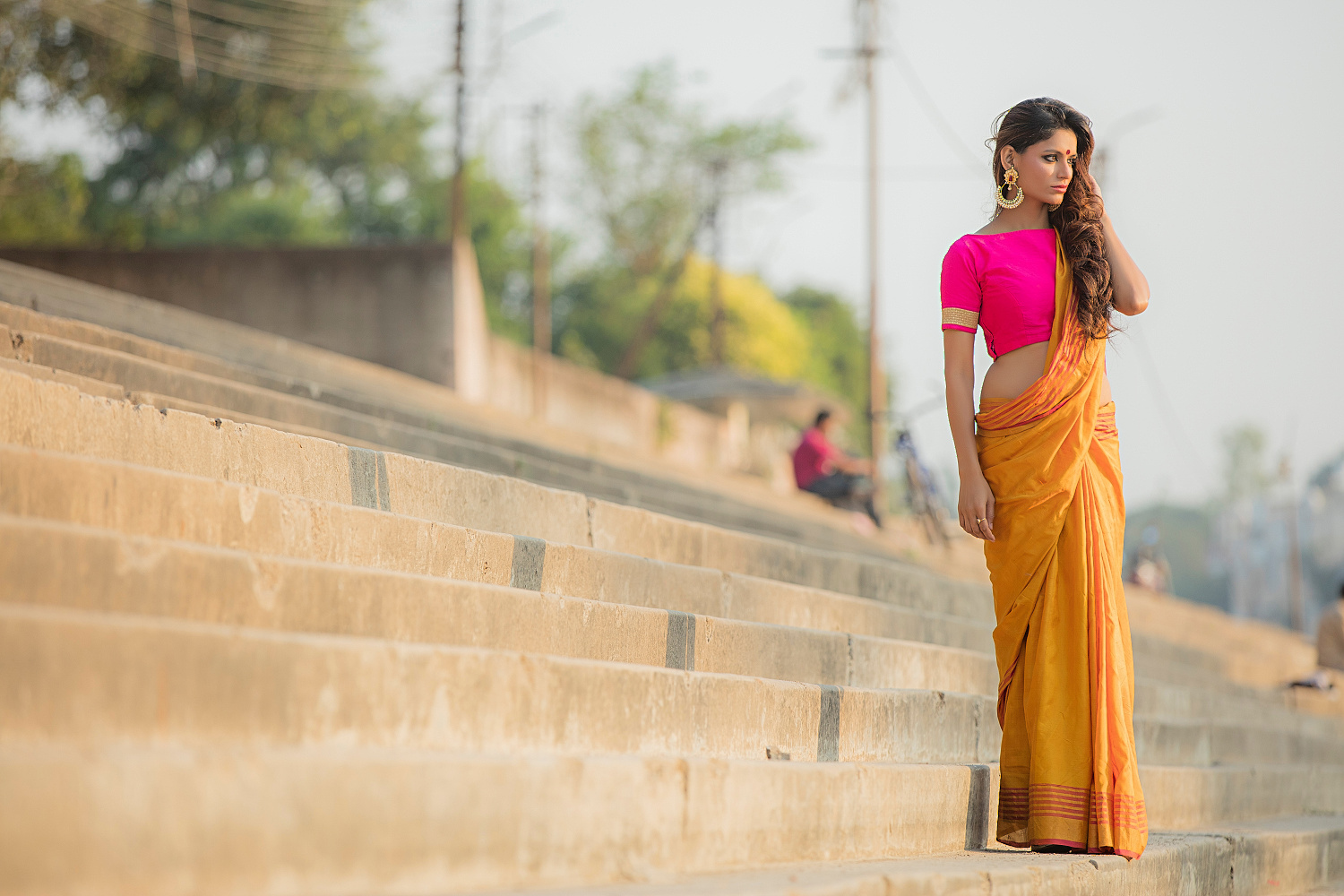 Saari has Always been one of my favourite attire, it gives an ultra elegance and extreme sophistication . There was a time when Indian women only used to wear SAARI, this was the only parameter to judge her on traditional side, but now time has changed and we women are less judged and more respected for what we are.
The ethnicity and the glamour behind the traditional outfits can only be realised once you wear it.
I got this Andhra Pradesh pure silk sari as a gift and at that very moment, I was sure that I am going to feature this in one of my blog posts. I was so mesmerised by the colour of this Saari and with the fabric. The fabric definitely makes you feel rich and confident and the contrast was worth taking second look. I paired this breath taking statement earring with this Saari to give it a bold look. 
I came to know about Ujjain's Ramghaat from a friend of mine, it was perfect location and I was quite excited for this sari shoot. It was late evening, I called up and met my team to schedule the shoot next day and left for the shoot at dawn.
Ujjain is famous for Kumbh Mela a mass Hindu pilgrimage of faith in which where Hindu gathers to bathe in a sacred river. The early morning view of Ram ghat Ujjain was so soulful that it felt Iam in different part of the world, where everywhere you see so many hopeful faces; worshiping and offering their prayers. The peace and serenity of that place filled me with calmness and soft sound of Mantras made me sit there for a while to feel the positive vibes.
In all of my previous shoots, I usually gave instructions and directions about the preference and about the poses to the photographers but this time I was lucky to have Abdul Rasul as my photographer who could understand me, comfort me and didn't force me to do my poses he just said "be yourself, rest I will handle" A model always needs such comforting words when on shoot. My makeup artist Sheekha was so focused to make this shoot more fruitful by her creative make up art.
The entire shoot went smoothly and it was all serene around. When we got the final photos we found them very soulful and creative, we were amazed by the outcome and therefore my photographer suggested that we should name this post "Soul".
The morning view, hopeful faces, everything was so perfect to escape from my daily  materialistic life.You should definitely try visiting Ujjain, the holy city. The aghori culture and the famous temples... But ultimately to find peace and serenity.
Hope you enjoyed this journey To Ramghat and this gorgeous Andhra Pradesh pure silk sari.
Until my next post,
Stay Voguish Stay Happy.
Gazal
Make up by SHADES Photography by Alif Studio earnings from Jhanvi.