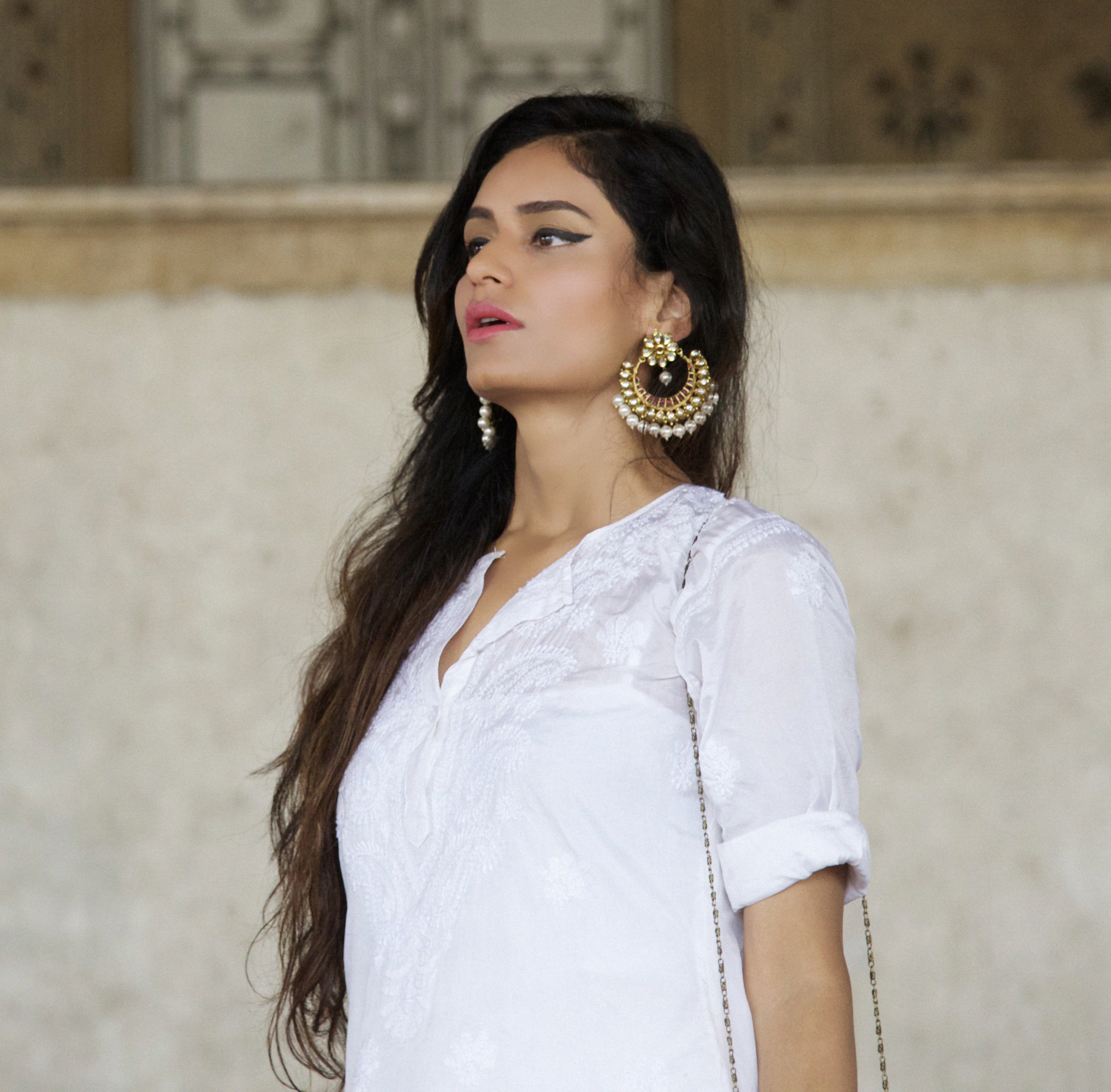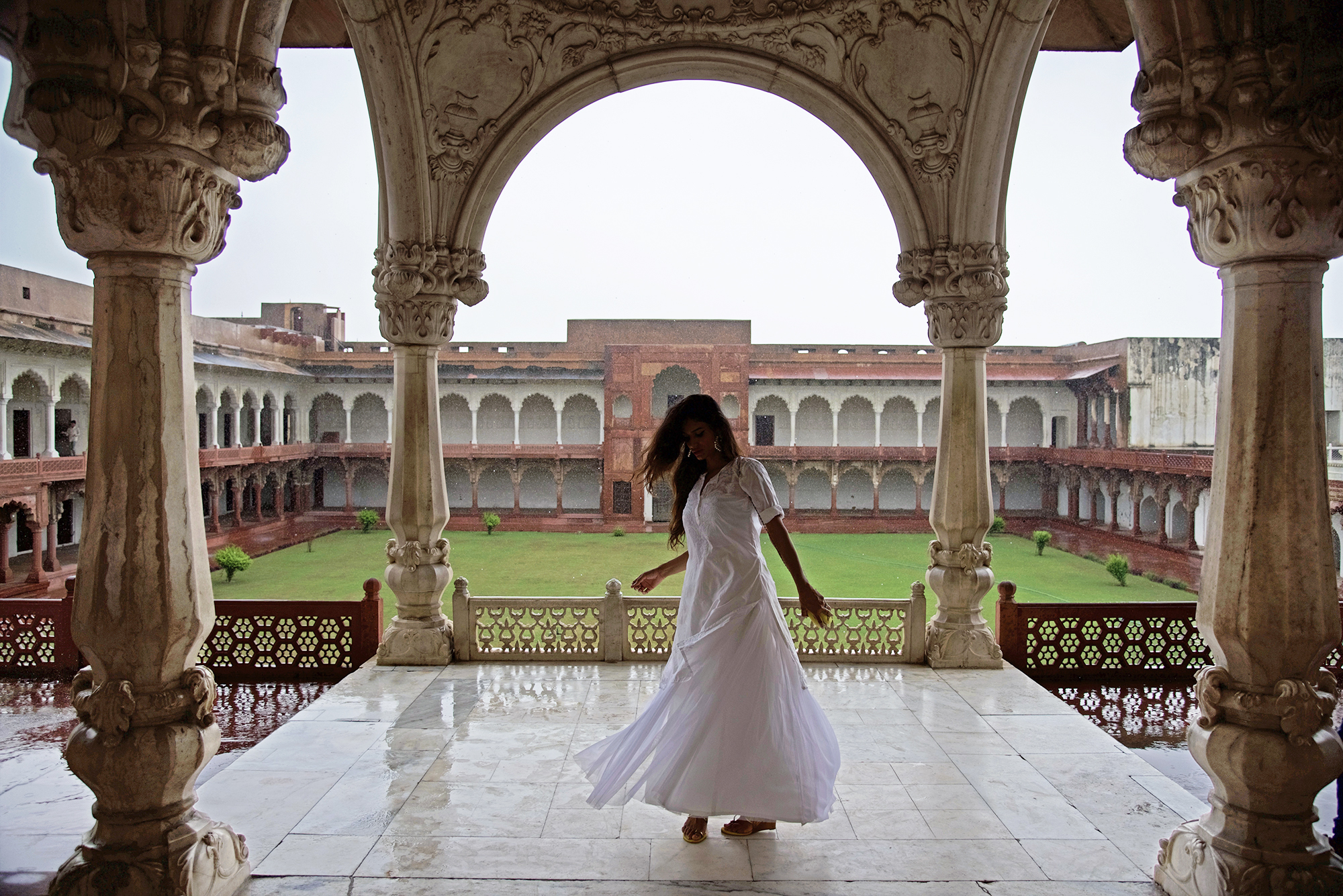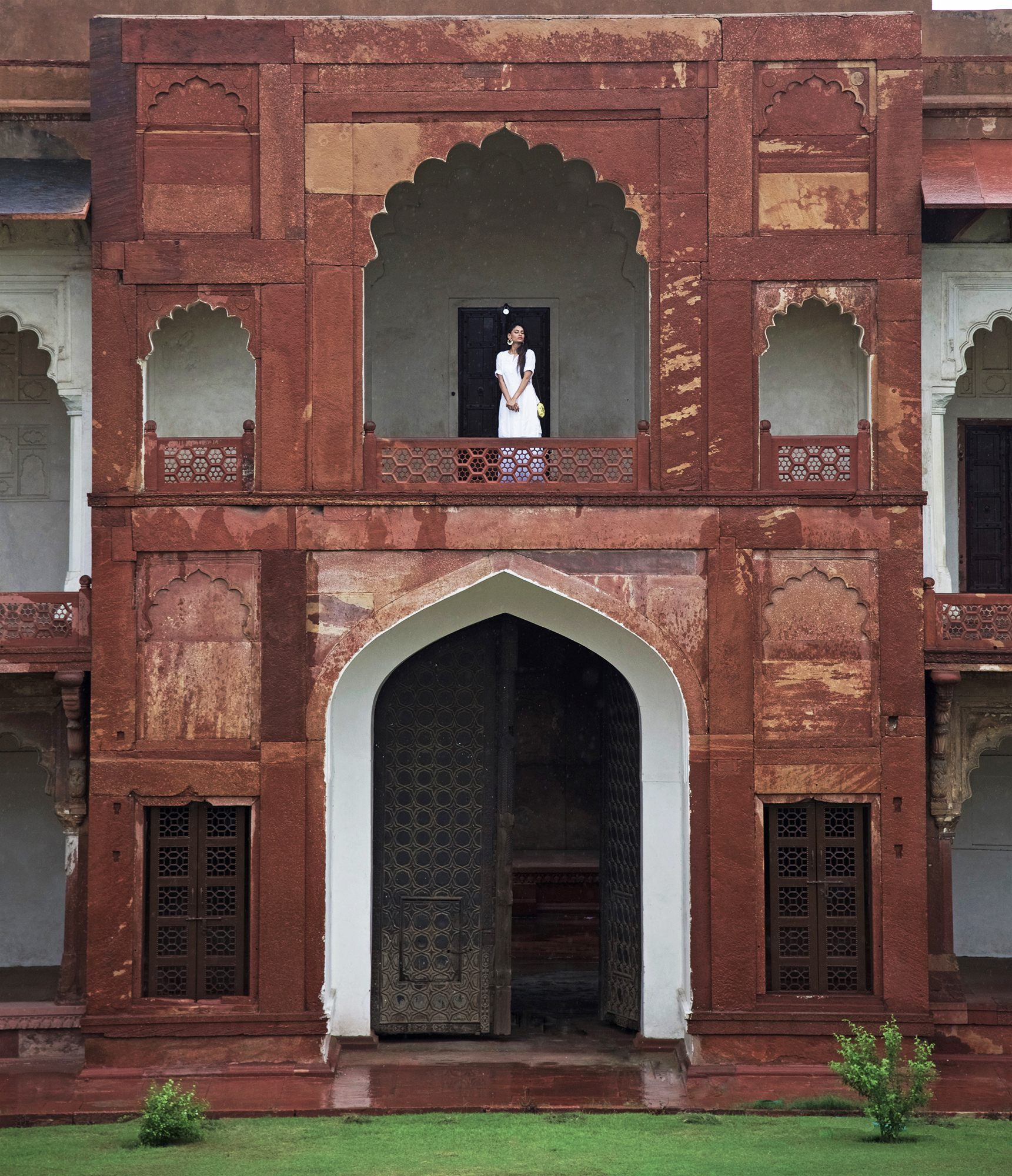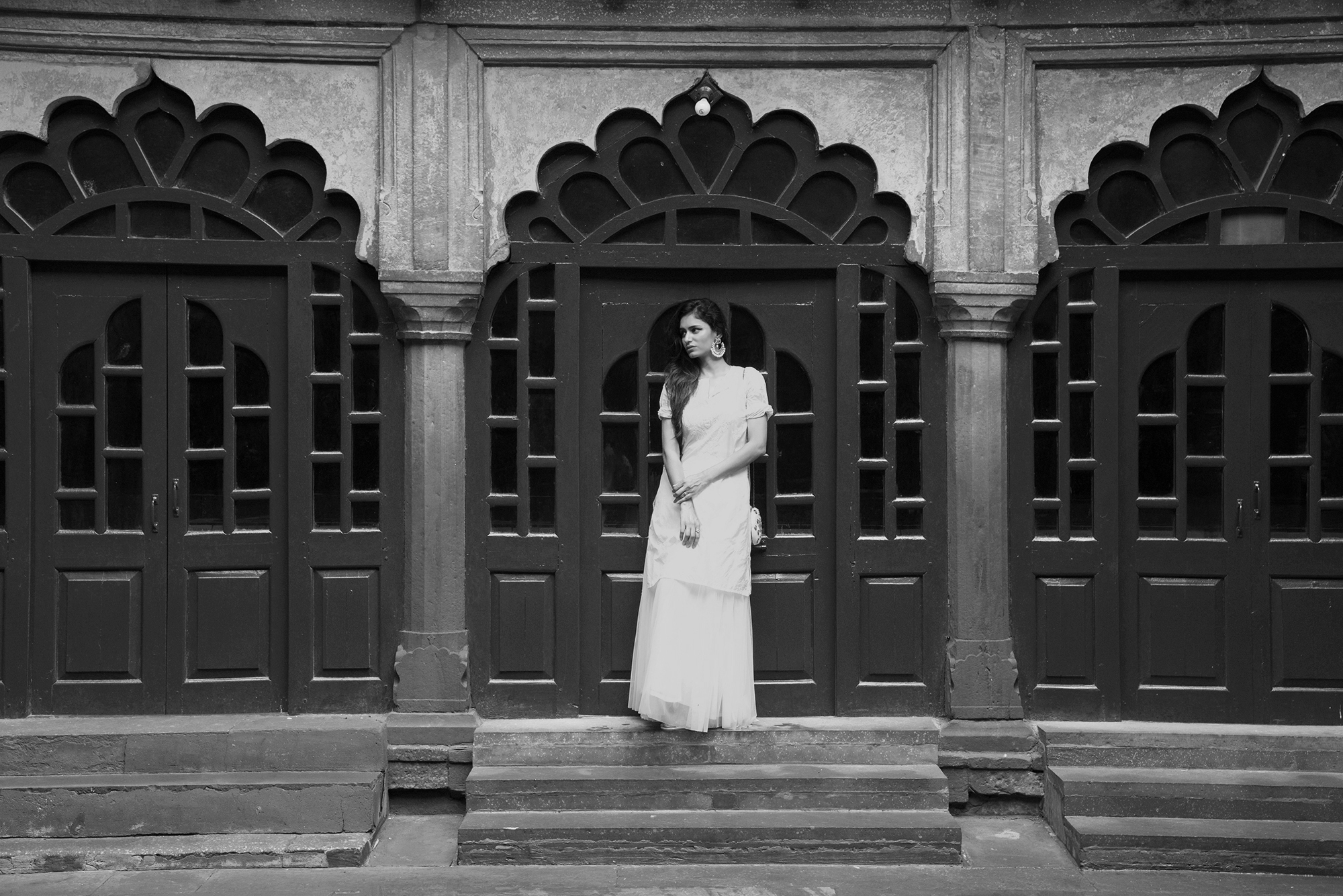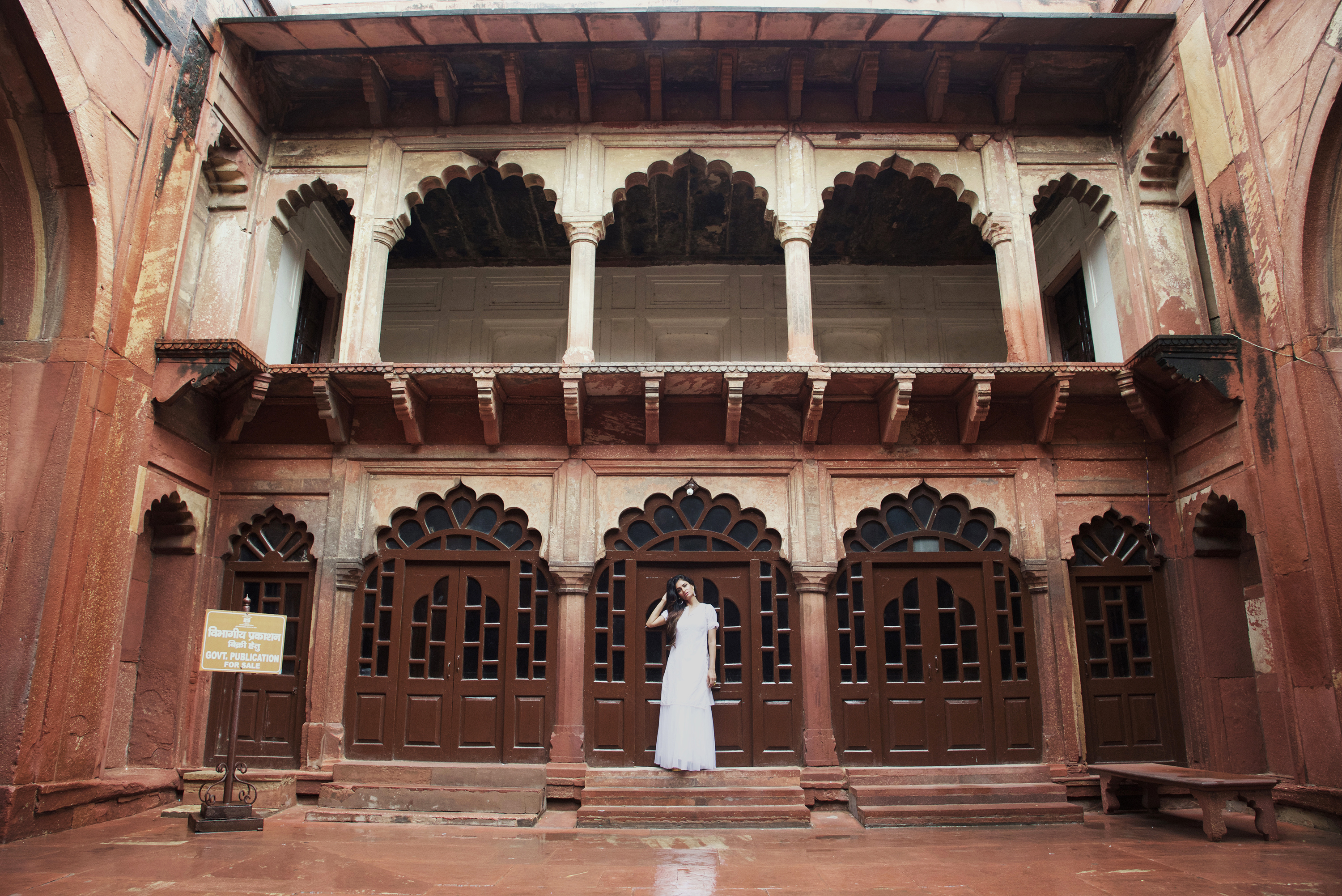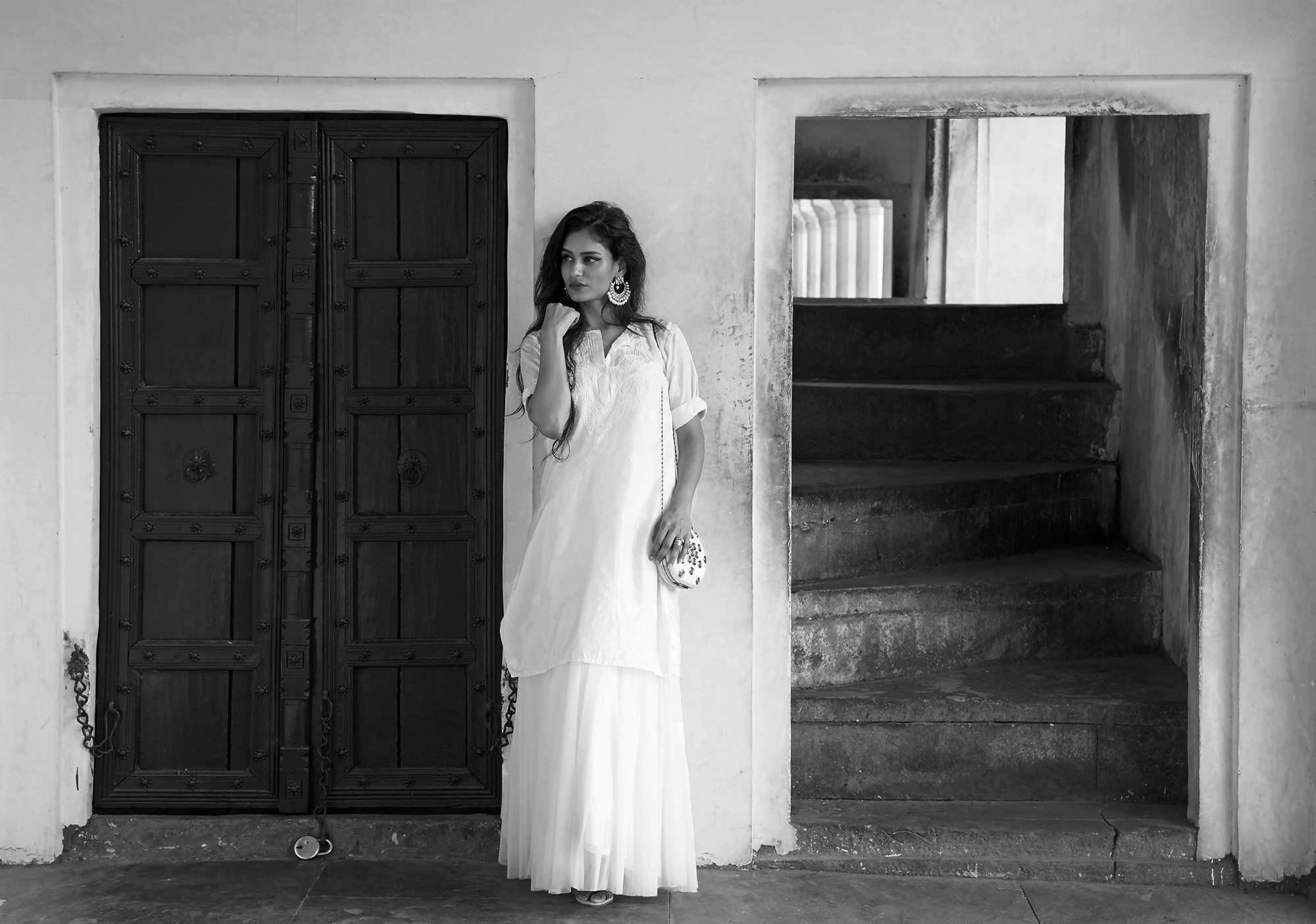 Nothing is more intriguing to me than knowing that someone had such creative concept of building something so alluring and robust like the Agra Fort. Such historical places have instigated the traveler in me. Being a fashion blogger, I always wanted to do justice to the photos by capturing backgrounds with the best view for my viewers. So, when I was on a family trip in the city of Taj I had no intention of shooting there, but the beauty of the Agra fort captivated my heart, compelling me to hold at least one shoot.
It made me wonder how the Mughals, in the era of no technology could still build something that outstands our modern day structure and designs.
Even though its beauty is enough to capture the heart but its history has many stories that blew my mind. You can get a lot of stunning views of the Taj Mahal from the Agra Fort. The breathtaking beautiful interiors of the fort complimented my simple yet stunning attire. My striking yellow bag and shoes along with the chandbali gives the complete look a dramatic tinge .The monochromatic tone of the attire goes well with my accessories. The thought behind this outfit was to keep it simple yet beautiful allowing the highlighting features such as the bag and earrings take the floor.
It is one of those places which makes you fall in love with it as you keep exploring. The best part about a good background is that, it makes your pictures look more beautiful with less efforts. The interior and exterior beauty along with the historical importance makes the  The Agra Fort as one of the best World Heritage site. A photoshoot at the fort made me feel so special taking back to Mughal times, though I had no special bond with that place.
The sad part is that, it made me feel a tinge of pain in my heart as this was the very place where Shah Jahan was captured by his own son and was made to spent last day of his life in this fort  It is also rumored that Shah Jahan died in this fort while looking at the Taj Mahal from one of the many marble balconies. If you plan to visit the place anytime soon then I would suggest you to have a good tour guide who has knowledge about the place so that you can connect and enjoy your visit the way I did.
I and my team have tried our level best to capture the best pictures for you and hope you like them and my attire.
Outfit details:
Kurti- Soch
Shoes and bag- Brandpreetkaur
Earrings- Jewel Couture India.
Until my next post
Stay voguish, Stay happy
Gazal.