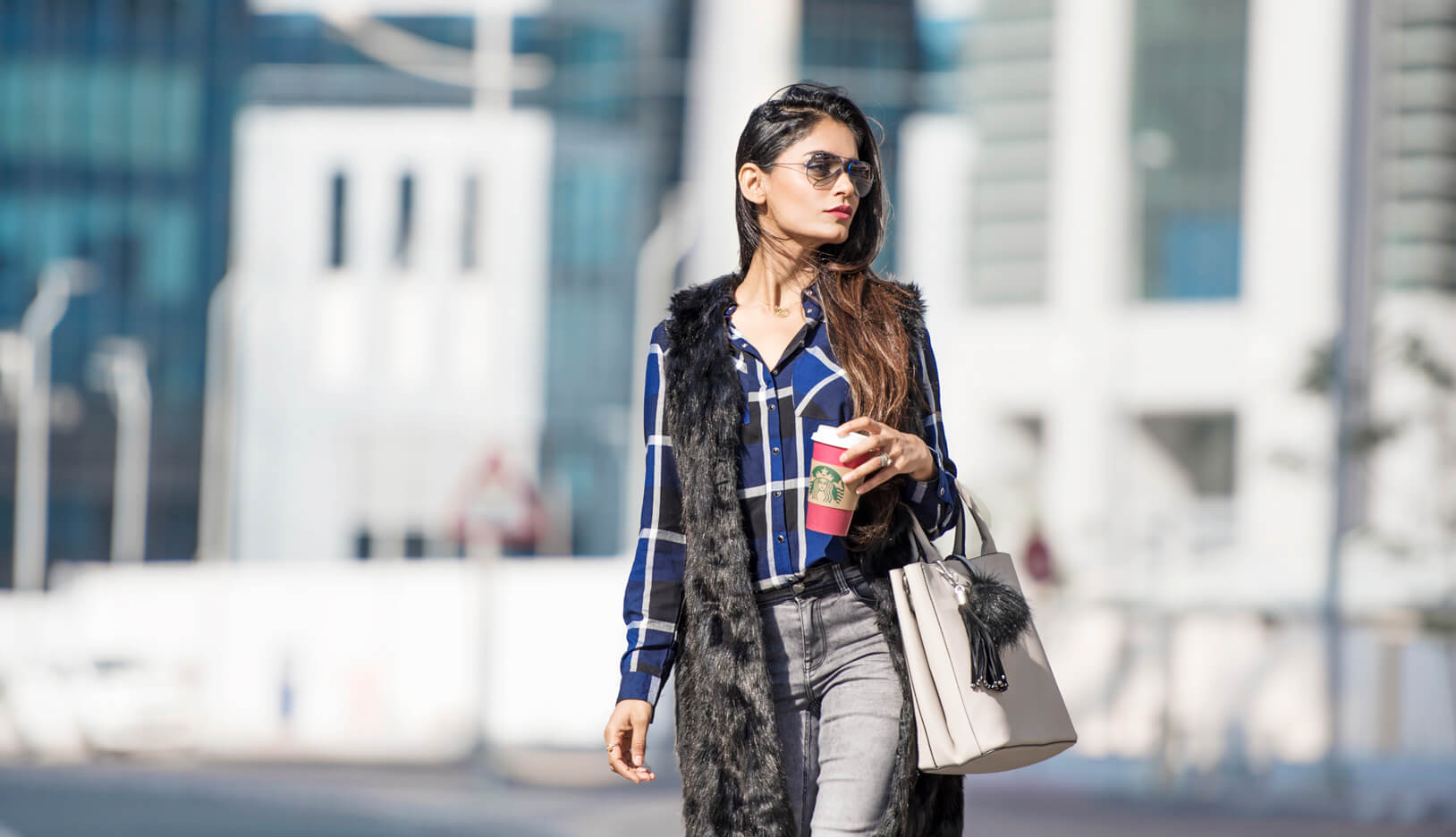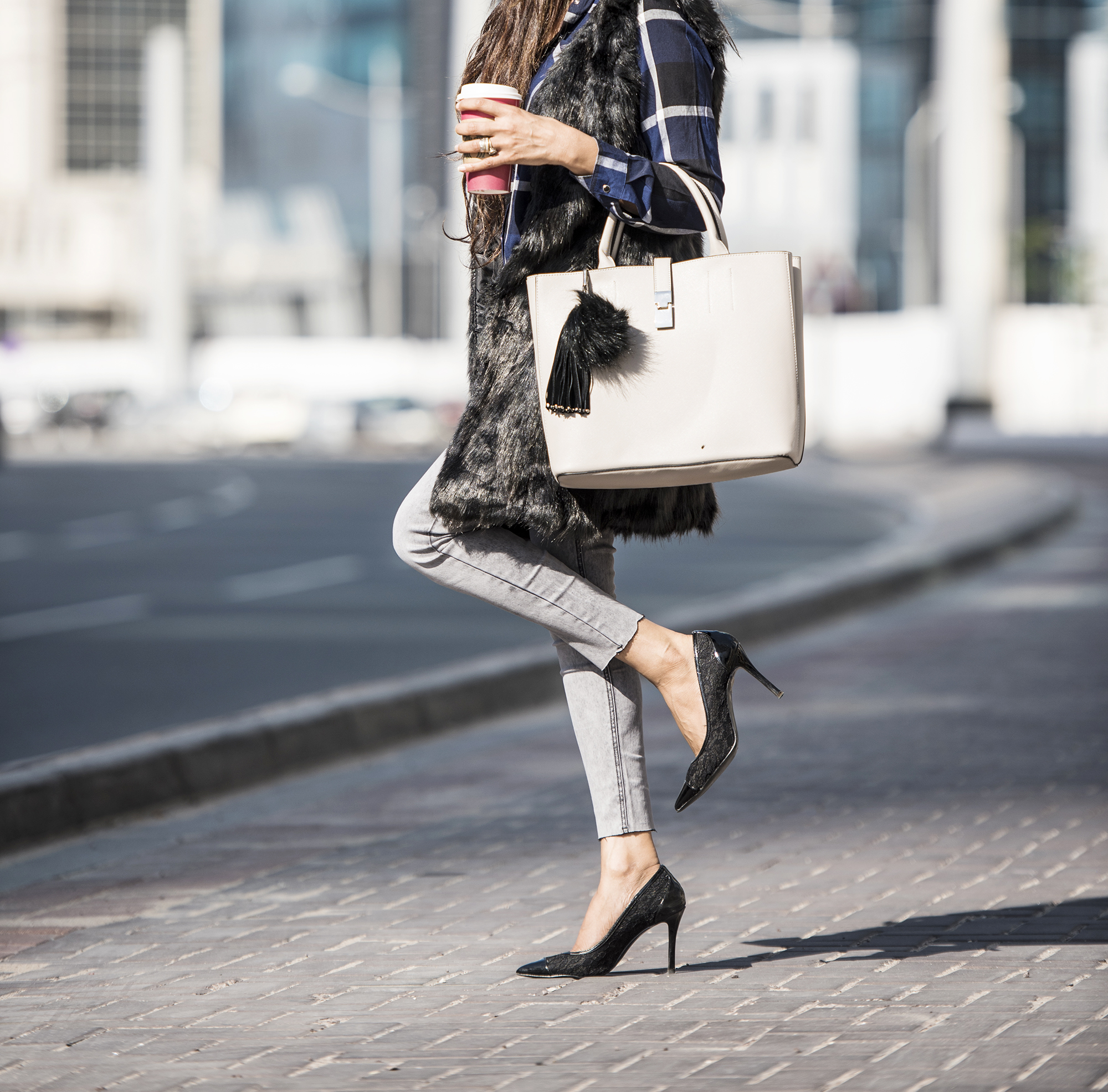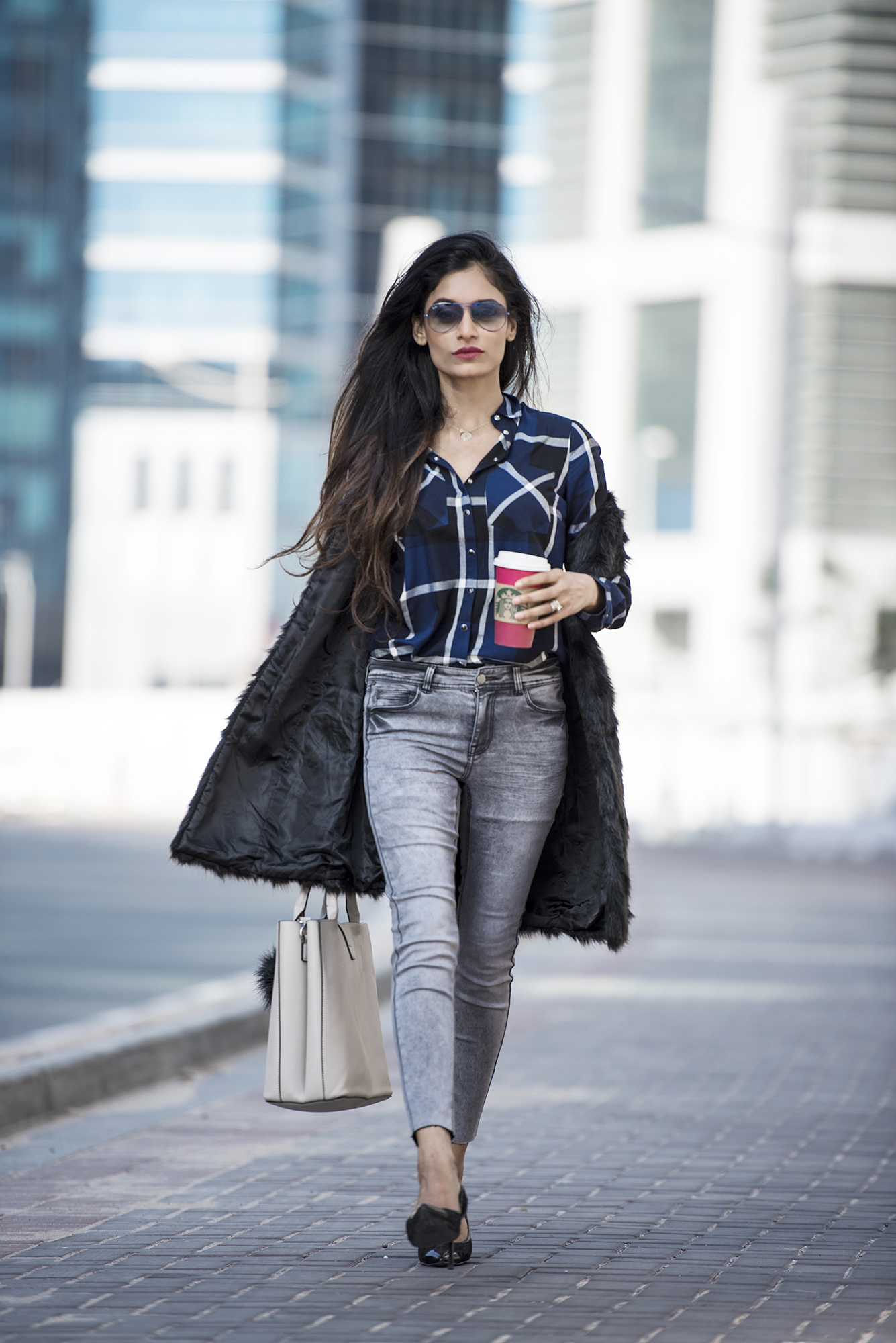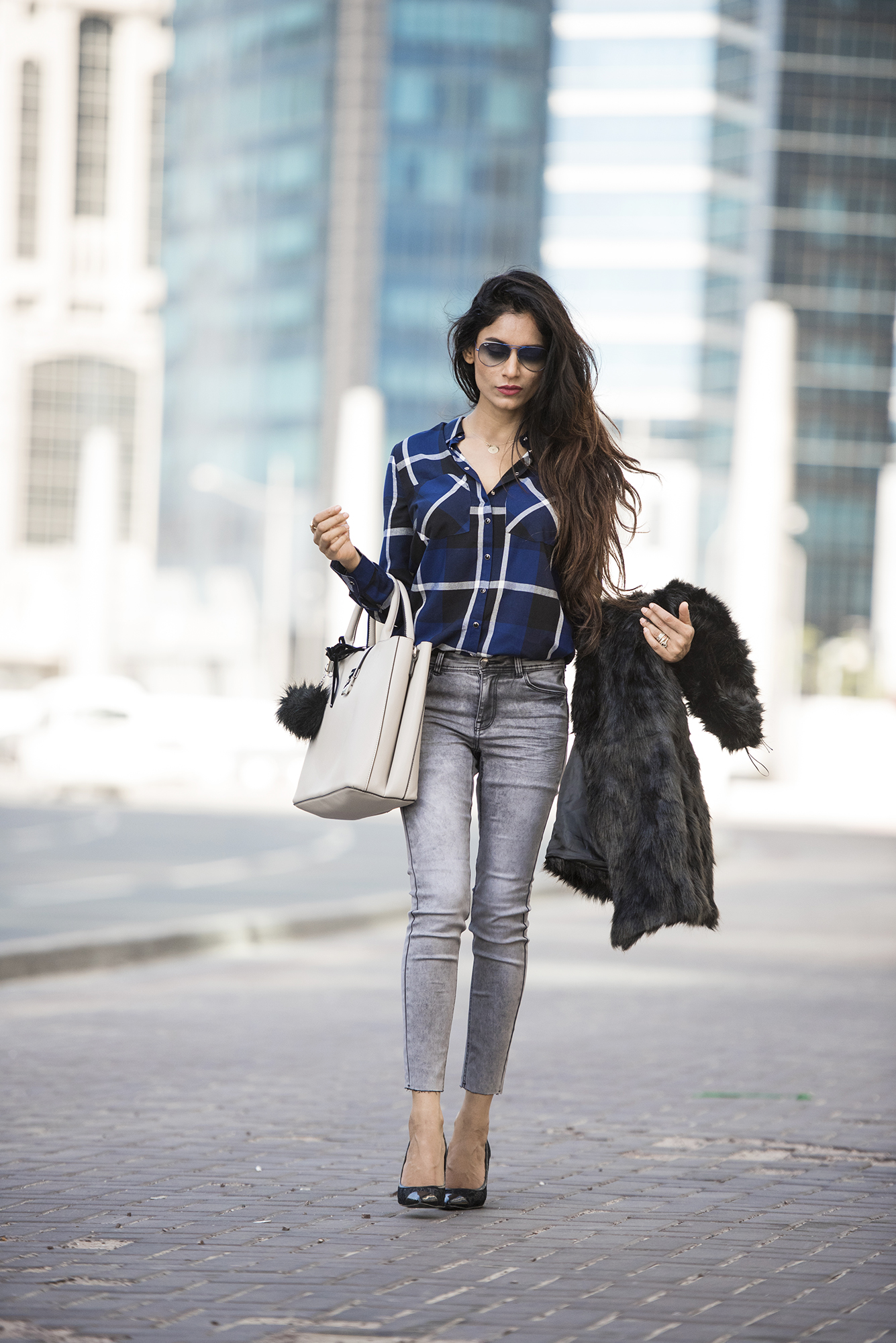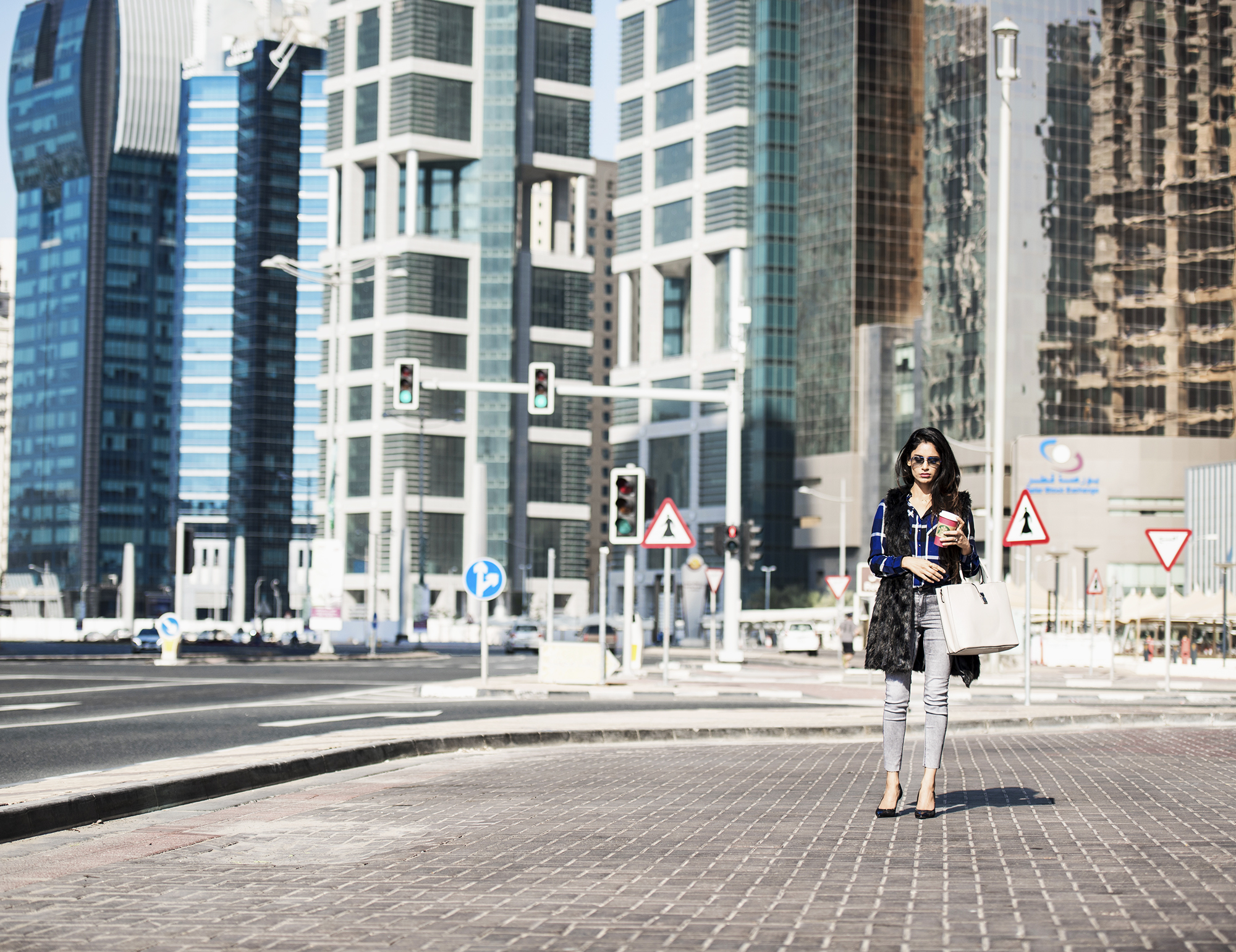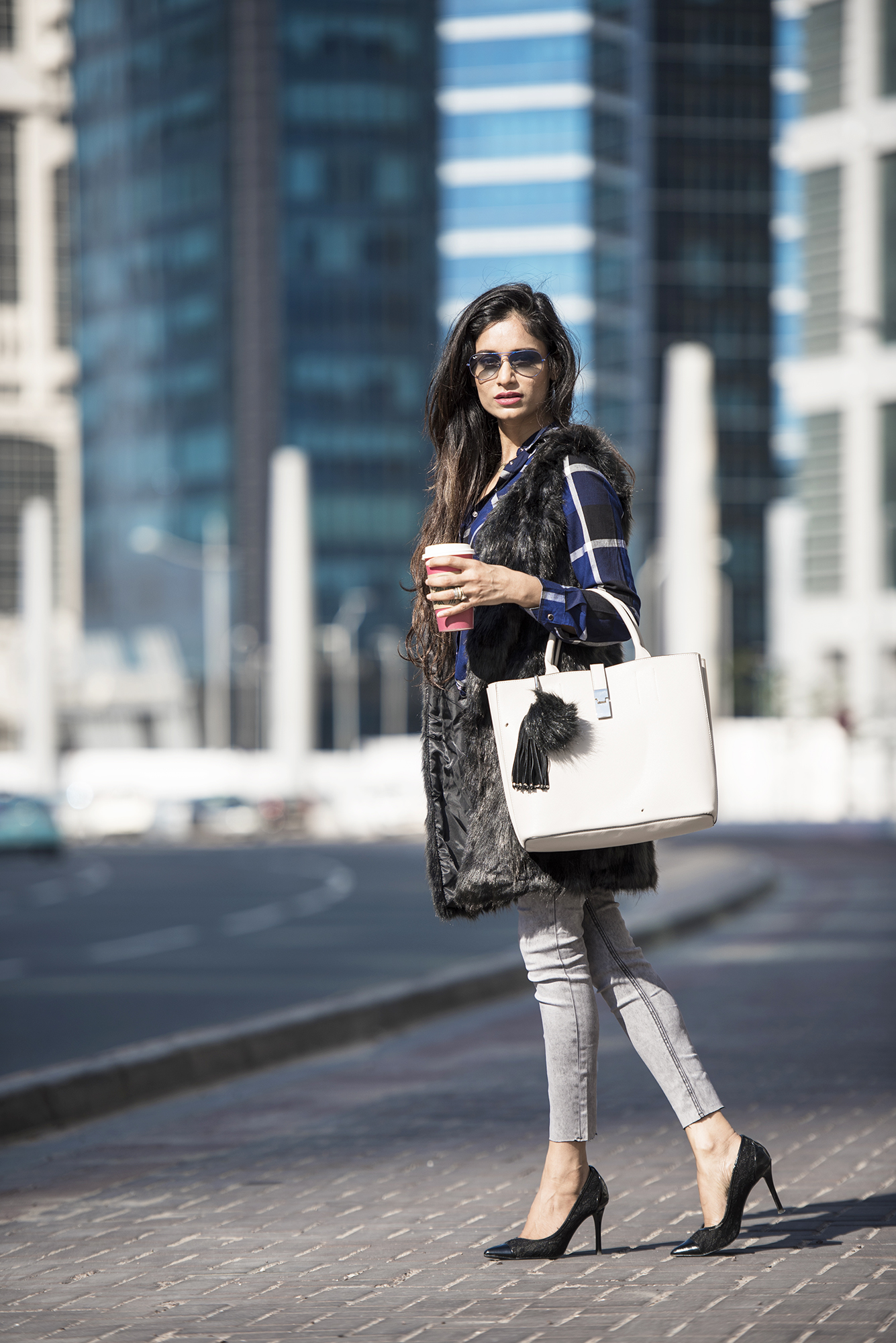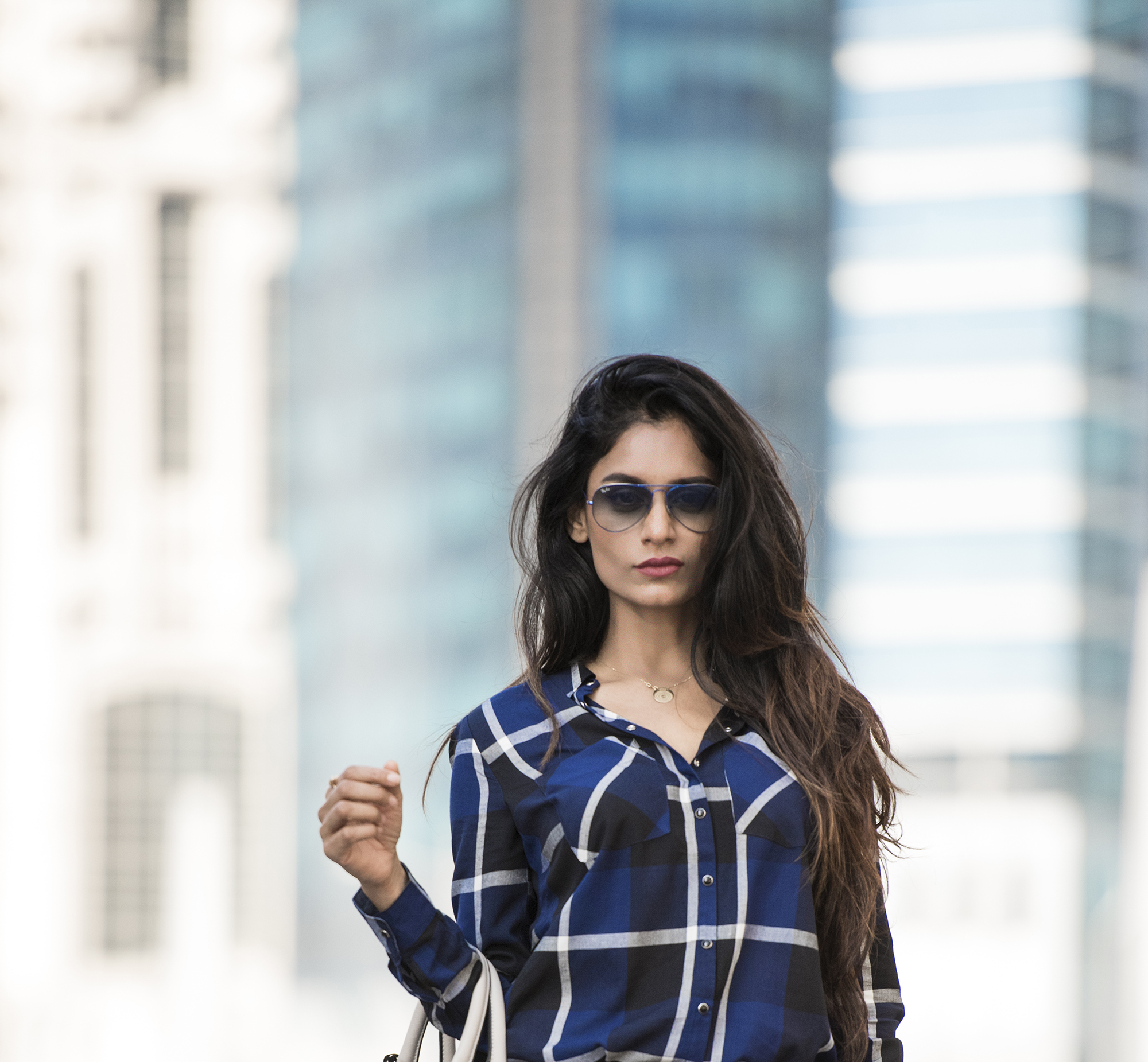 I love the elegant Doha winters. The season is not harsh here but the little changes in the weather enchant the spirit of goodness and liveliness that you can have so much fun around. Sitting in the outdoor restaurants in Doha without shades, feeling the soft cool breeze on your skin which lovingly conveys the message of this tender winter to your body and soul is a mesmerizing experience. I am so in love with it, I can be myself inside out, the way my soul is without any layers of mask or make-up, free from heart to soul. The styles that I dress up in also casual, comfortable and serene just like me.
This comfortable, easy going casual look was the motivation behind my current photo shoot where I have tried to create a unique styling looks which can be adorned during winters but yet they'll not be bulky like usual winter clothing. A street fashion made for urbanites who wants comfortable, effortless and easy to wear styles which are trendy and fairly individualistic too. As if reading my mind the "Reserved Brand", one of the most successful clothing brands of a Polish company LPP, came up with their latest collection which is a balanced mix of casual, sporty and elegance.
In the shoot promoting the street fashion style in collaboration with "Reserved Brand", I have styled three different looks where the elements of the garments are effortlessly matched, ending up with a cool casual look. Clothes are practical and comfortable, but simultaneously very chic. The main character of these looks is the normcore styles with a touch of femininity.  Here the use of skinny pants, bonded wool coat, flashy fitted skirt,  along with appropriate accessorization completes the whole look. Dedicated to all my urbanite fashion lovers, who like to dress in insouciant casuals, showing your passionate side with the experimental and free spirit hidden in you.
Hope you enjoyed the gallery.
Until my next post,
Stay Voguish Stay Happy
Gazal