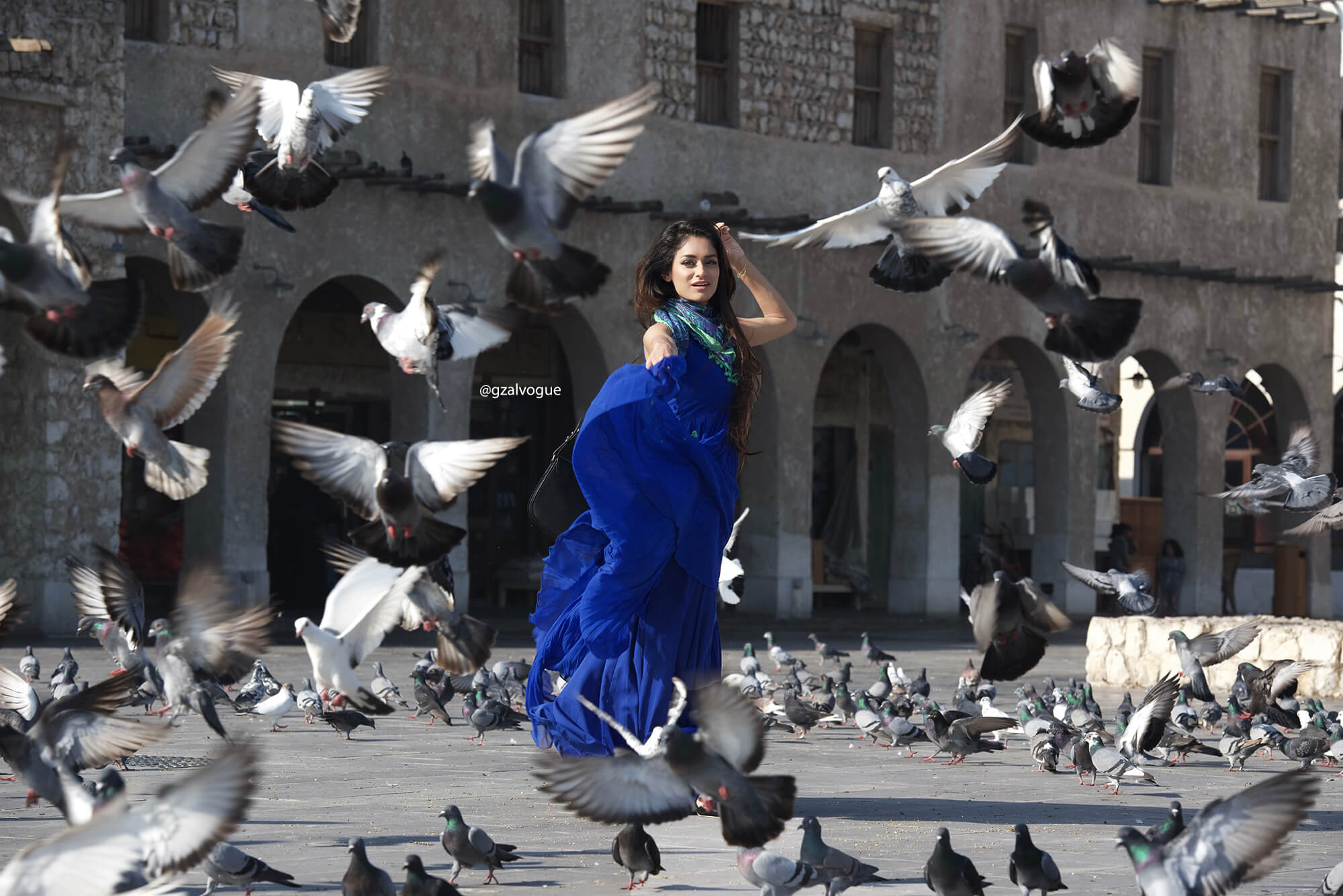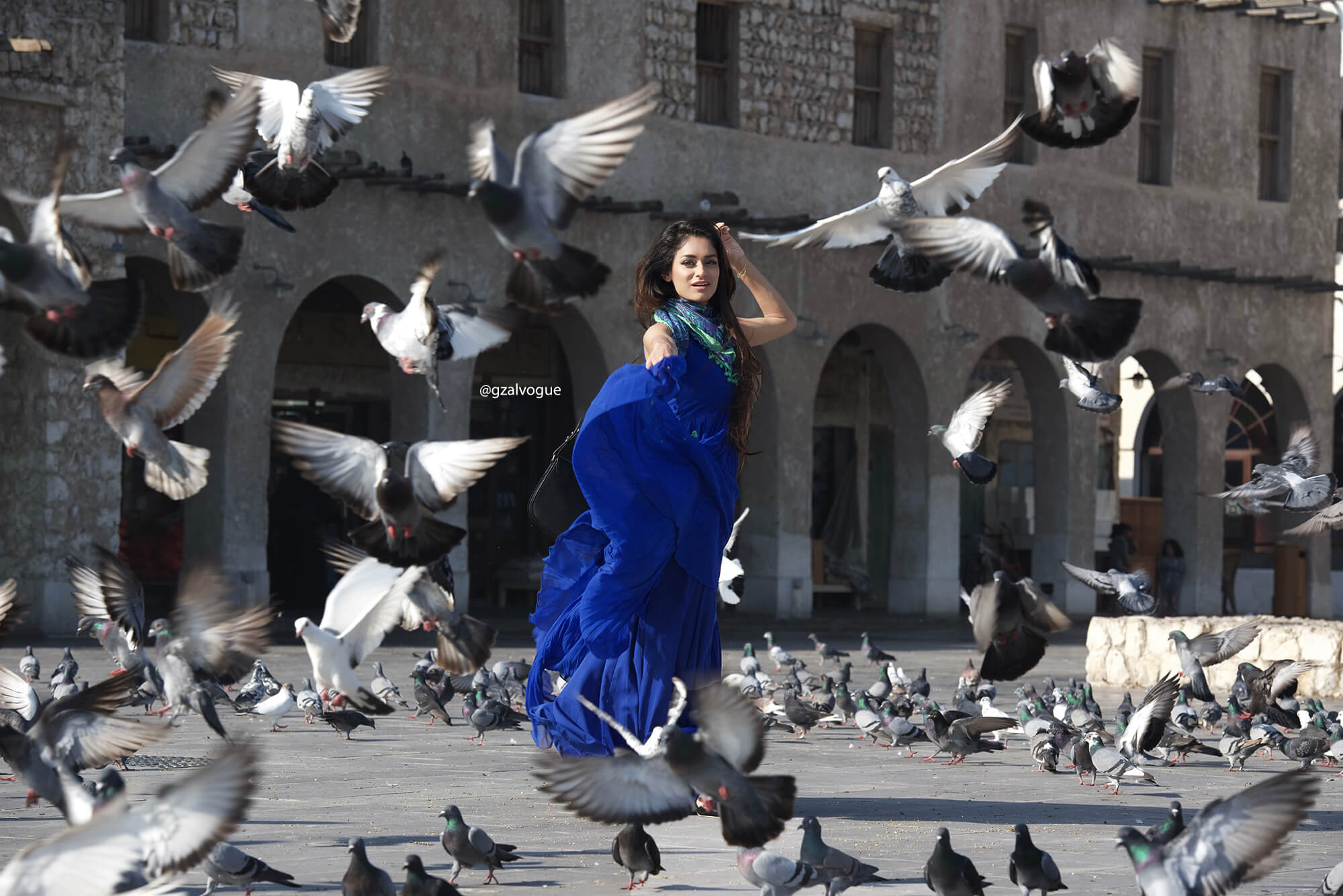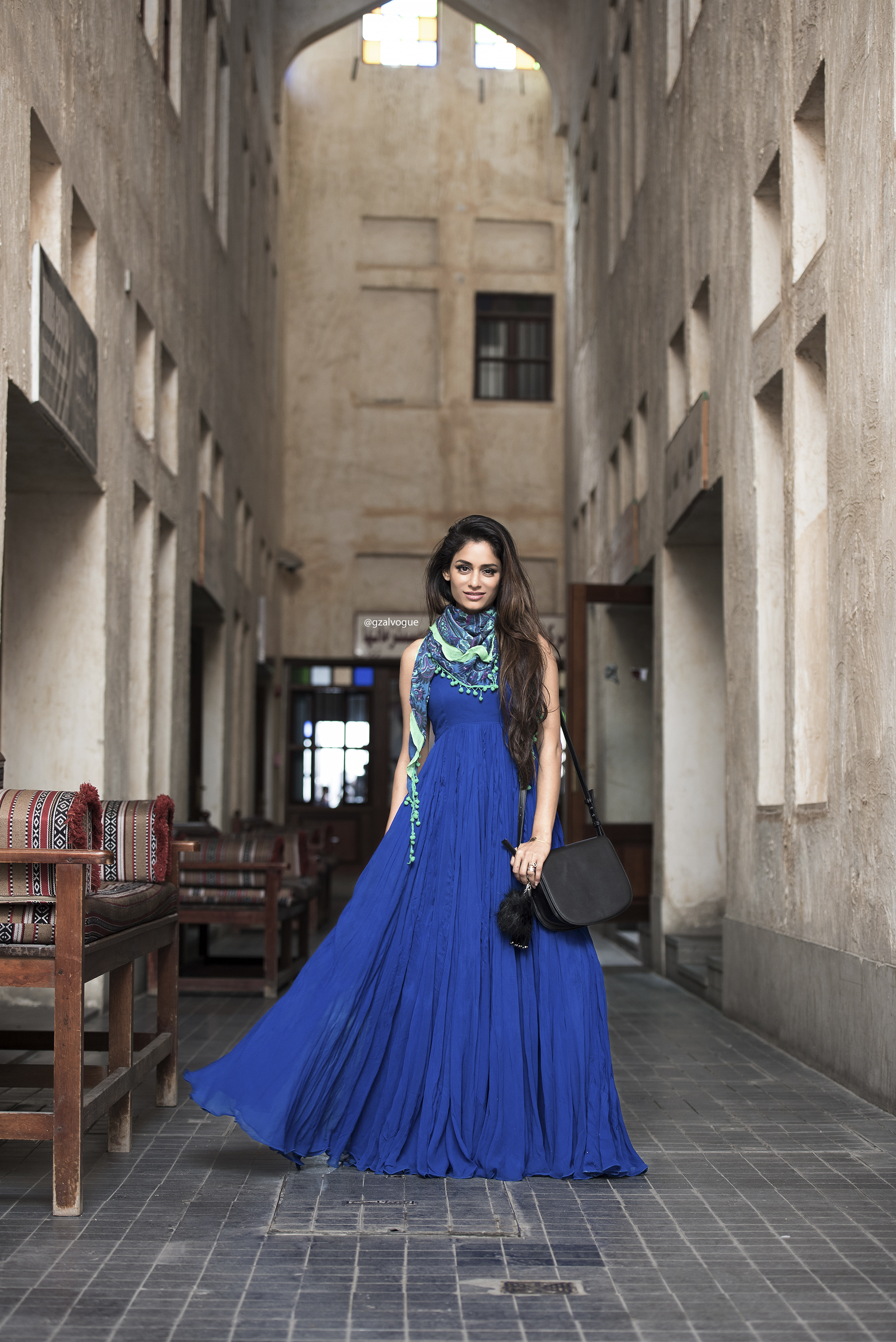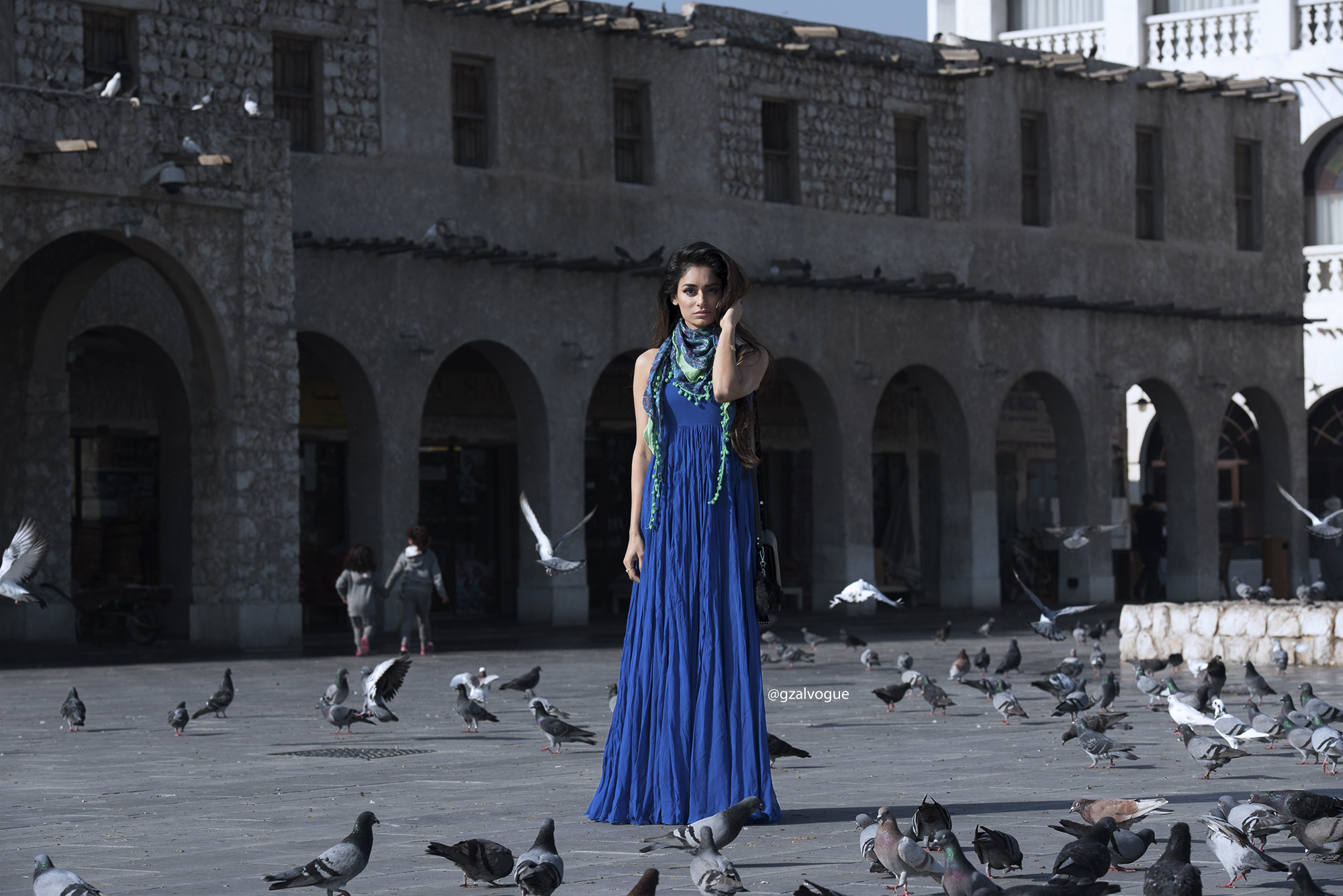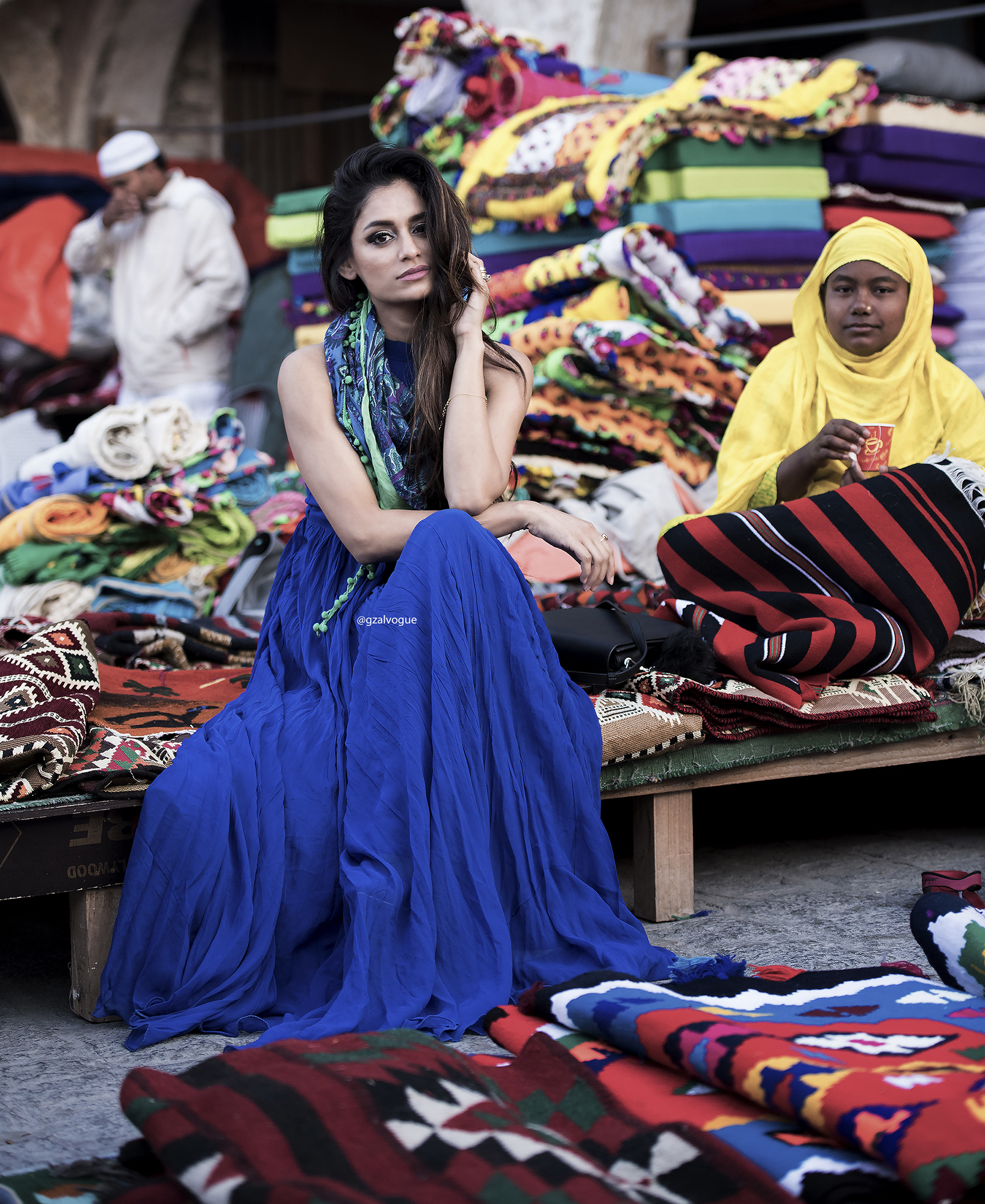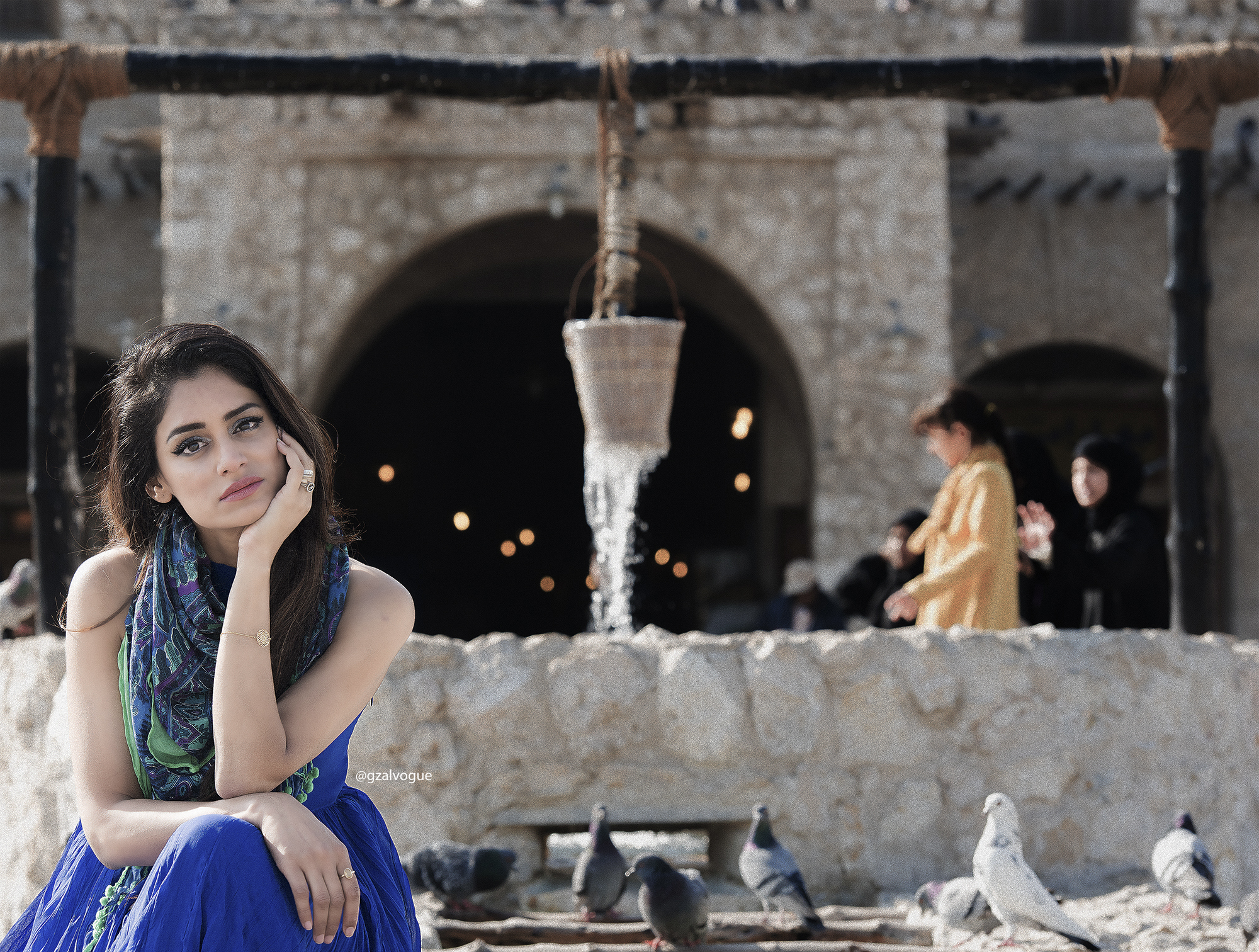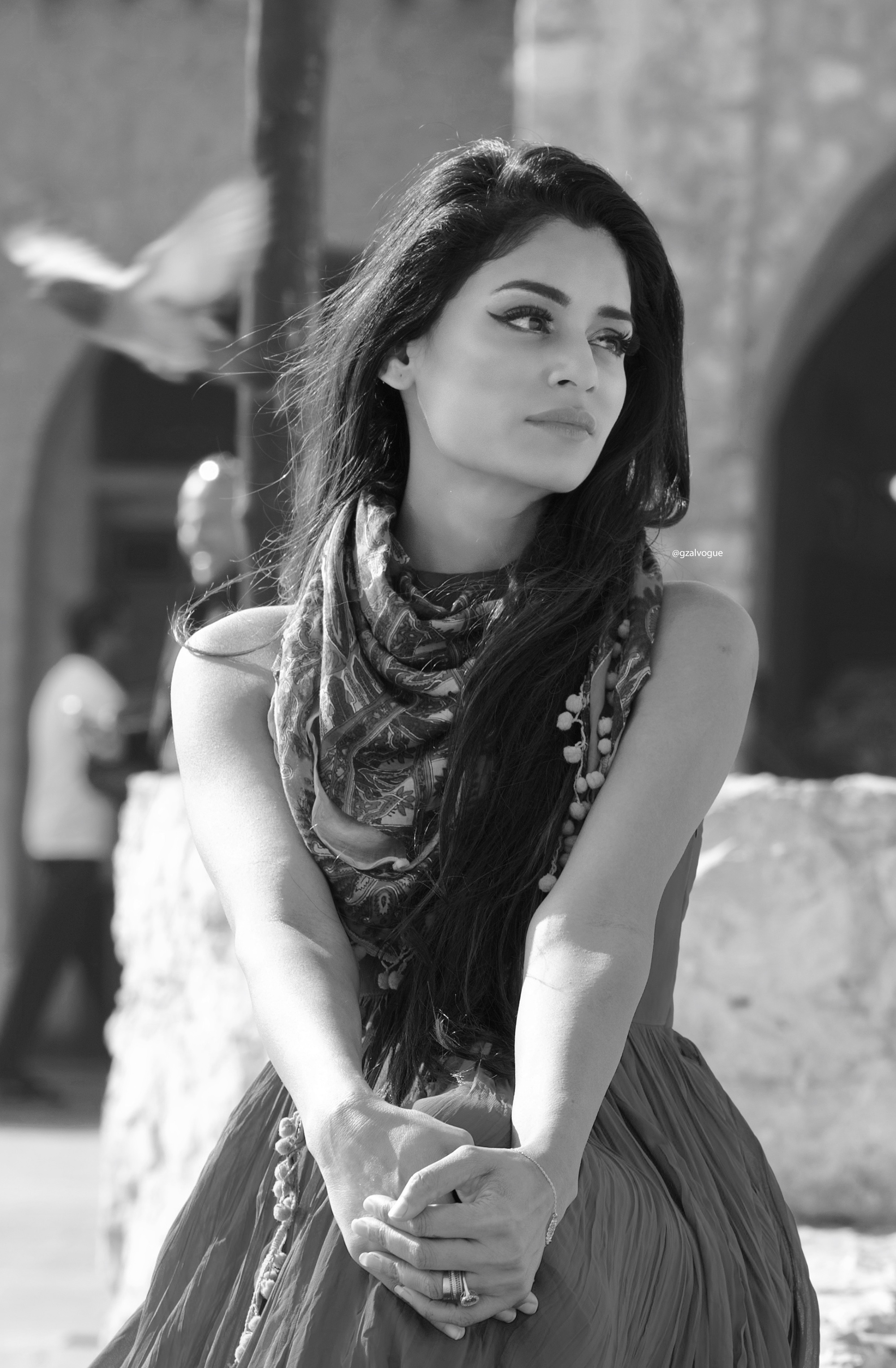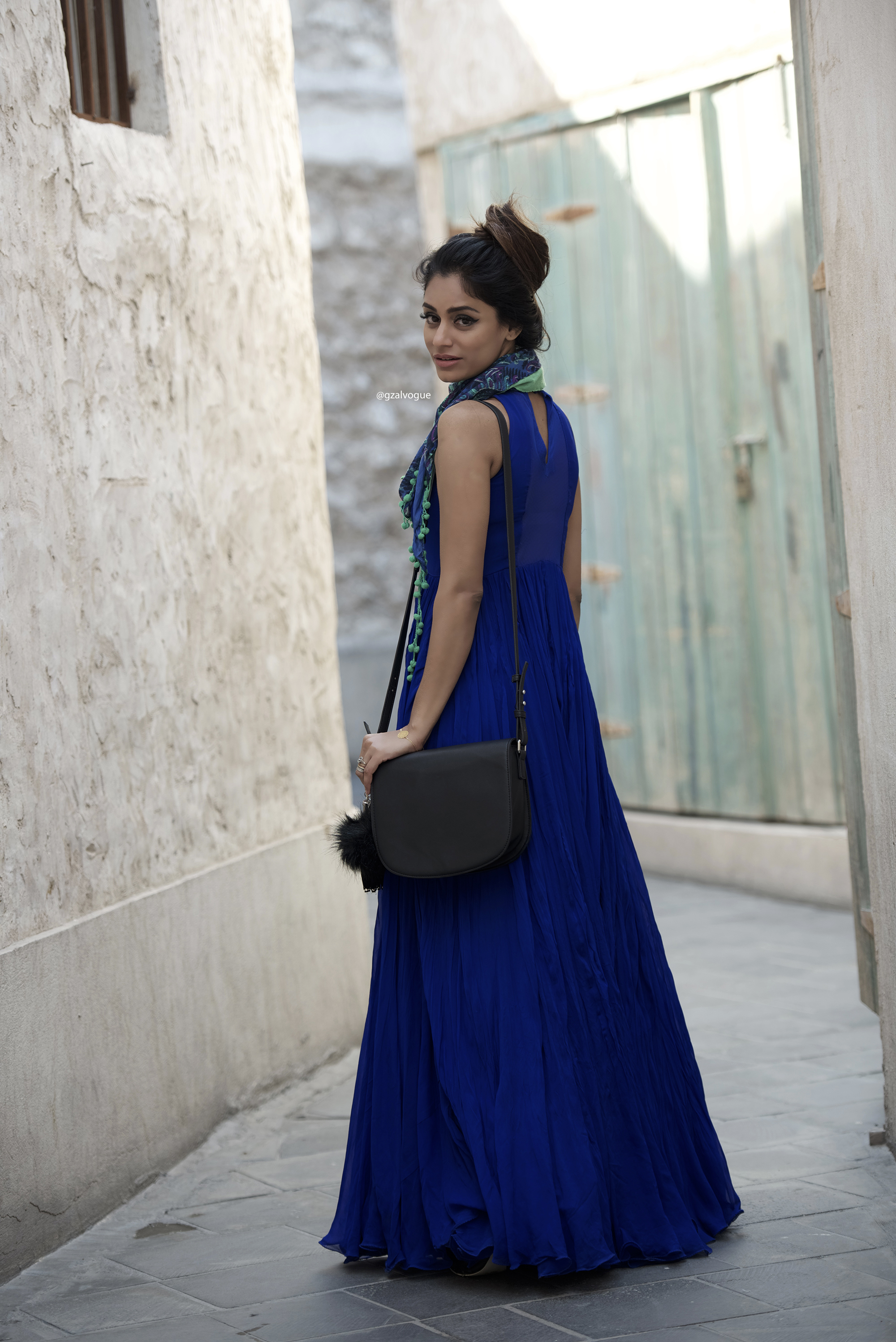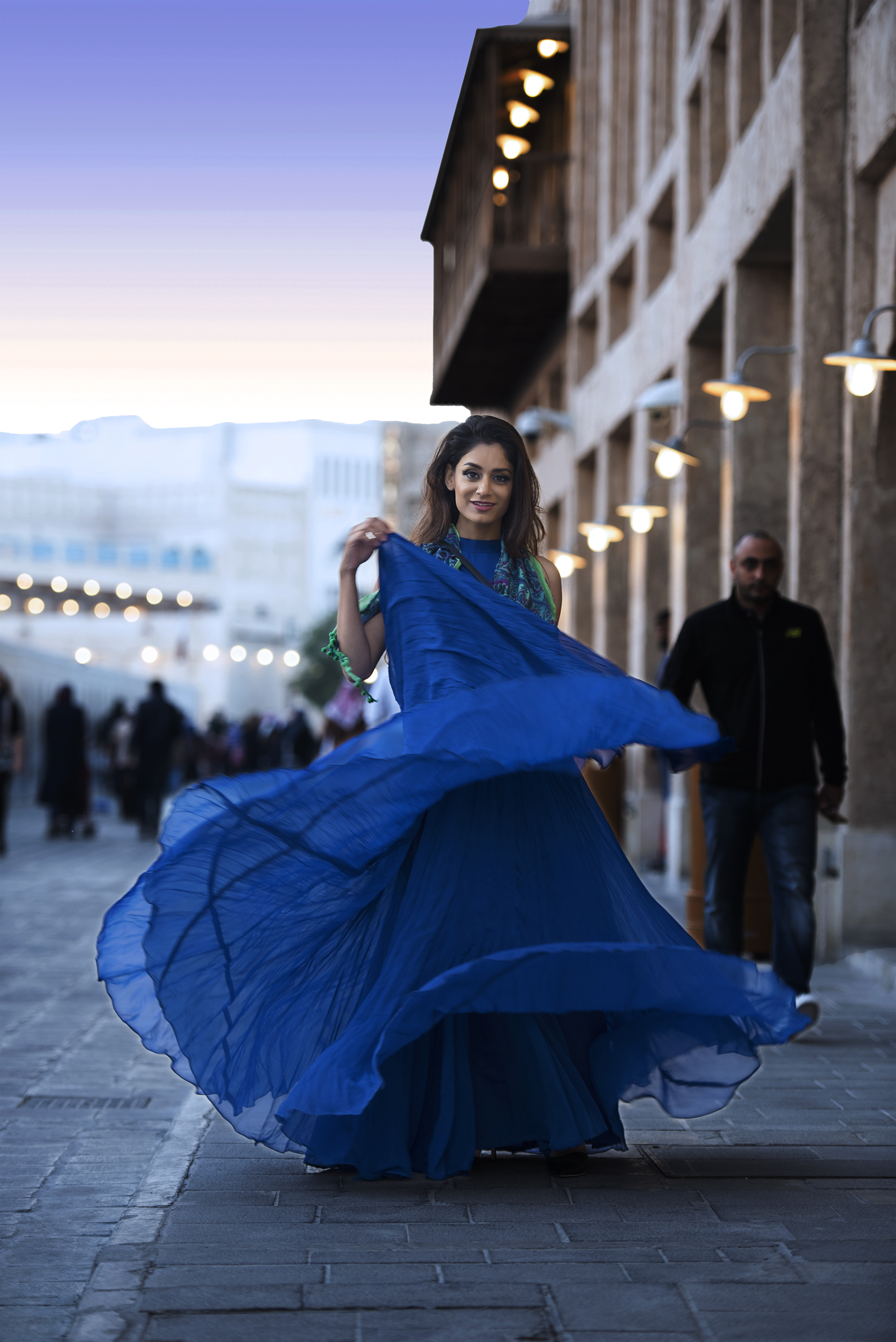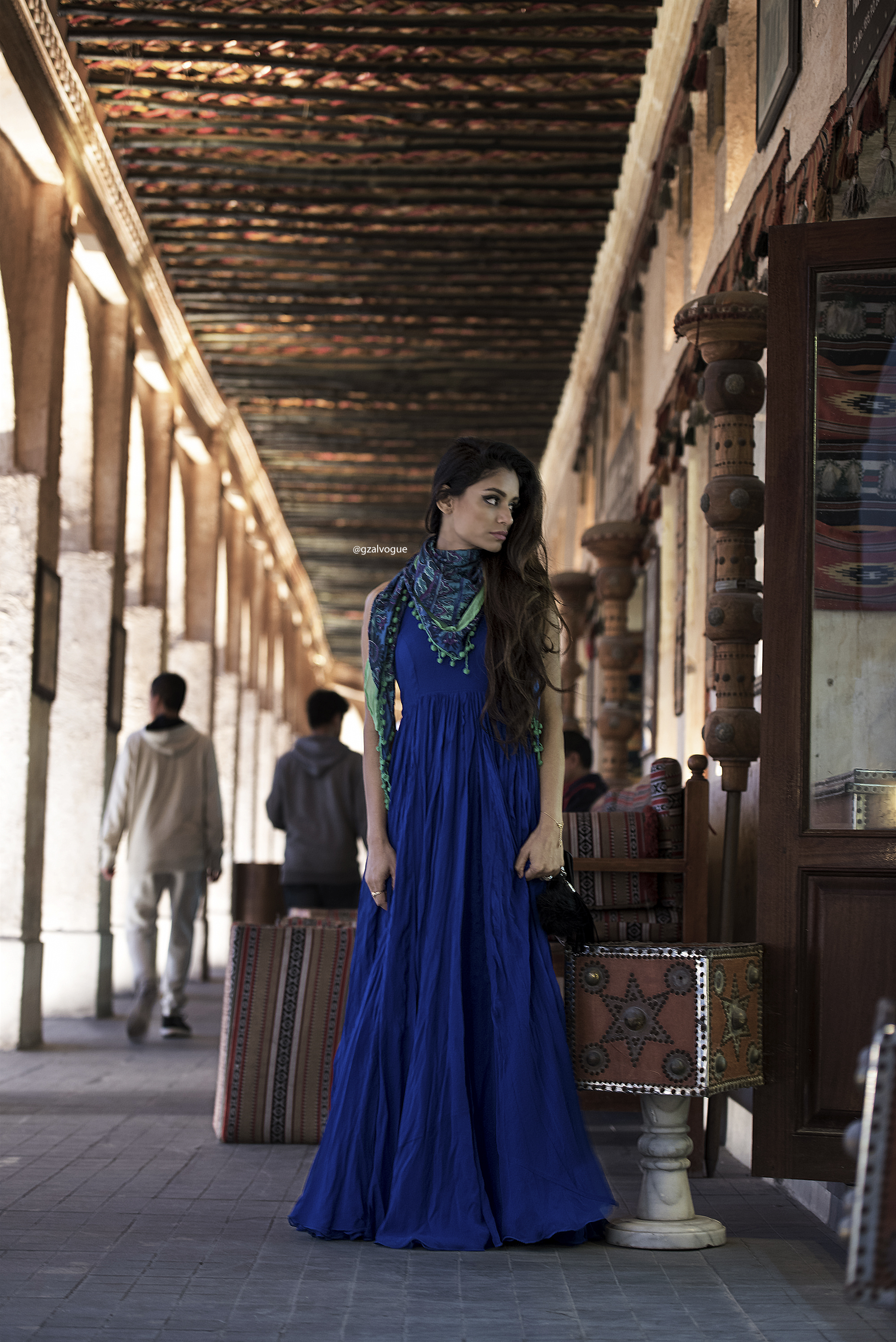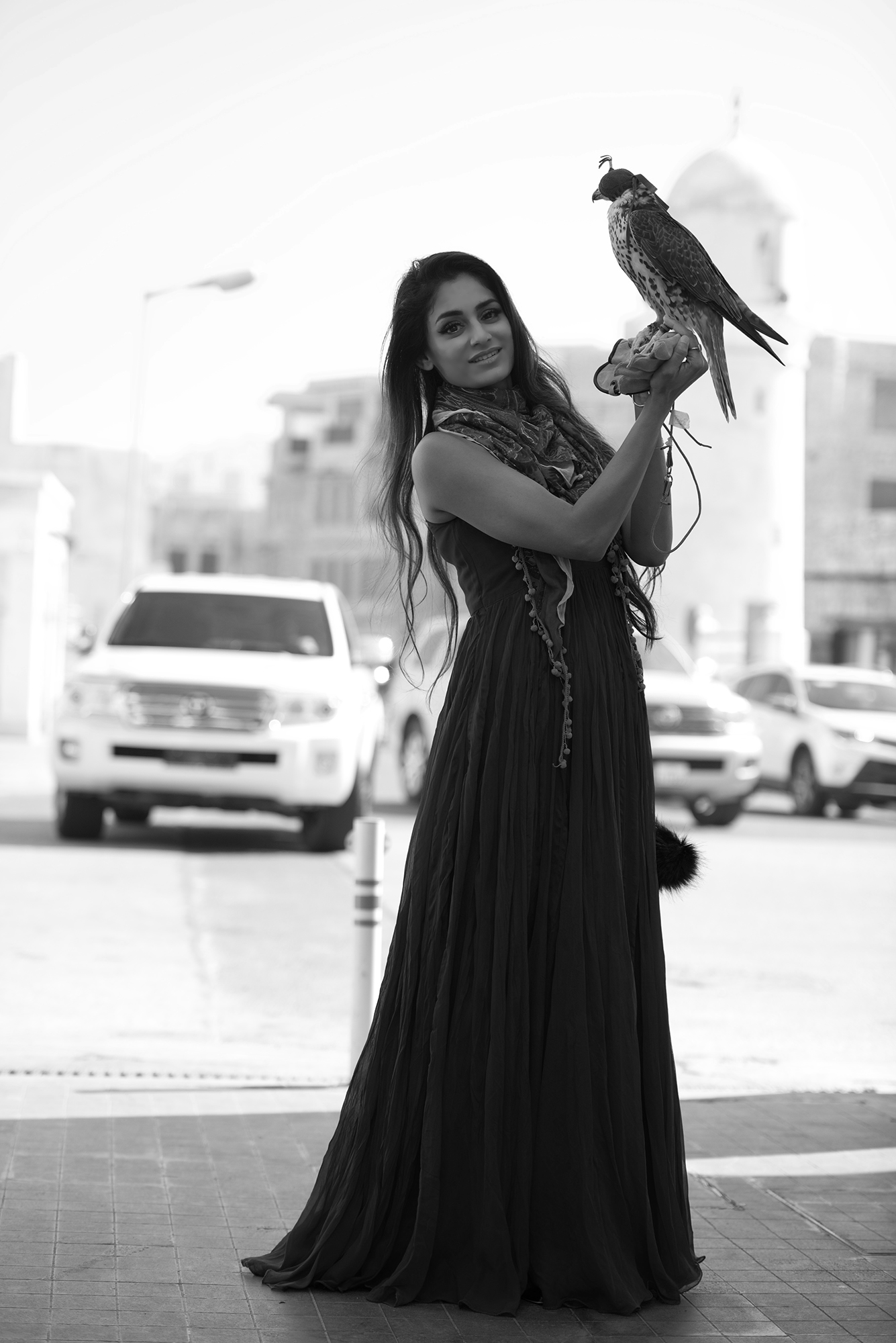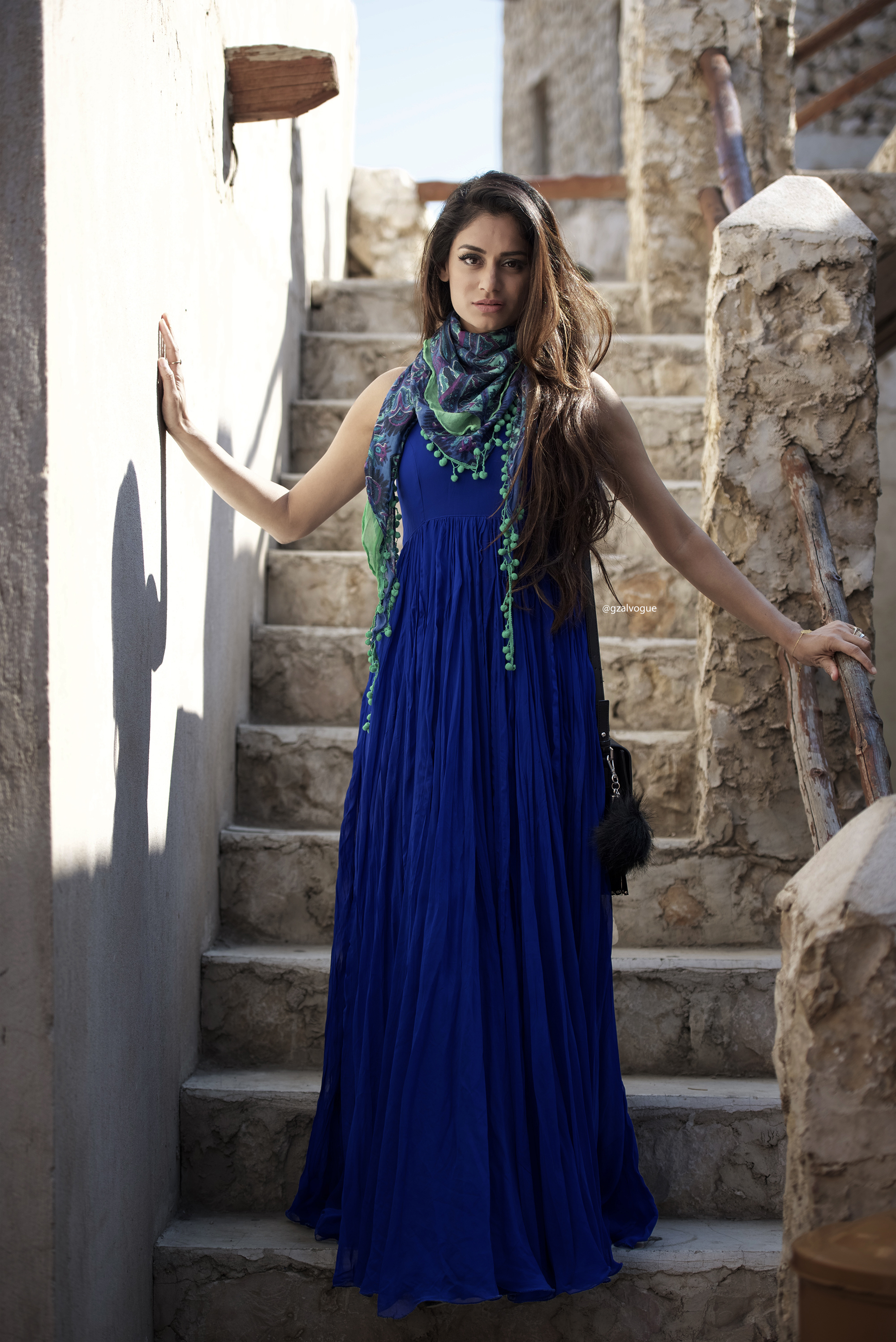 SOUQ WAQIF: I may not be able to do justice to this beautiful market in this post, as the more I write, the less it will be as am still exploring Doha's most desirable market. It's got loads to offer to travelers, residents & tourists of course. But with coming posts I'll ensure I unveil more of it with some inside stories, some sneak-peaks & some hidden places if luck favours.
While I was shooting in the interior lanes of Souq Waqif for this post, I noticed an Arab lady continuously watching us closely while we were doing the shoot. She adorned a beautiful Abaya & had a pretty pair of high heels. Well after finally getting an eye contact with her I smiled at her & she smiled back.
After we wrapped up, she walked up to me & complimented me saying "I look beautiful & how she loved what I wore". I too complimented her for elegant looks. Well obviously not because I was complimented but because I was complimented by woman. I rarely notice women complimenting women. I guess that's how we women work. But I generally appreciate & ensure I compliment women who're doing great in their respective lives. Her compliment sure did leave me happy & much more energetic.
Wonder why or what makes a woman jealous of one another? I was really honoured how an Arab woman complimented me I mean that part really got me thinking. Well I guess times are changing really. And women in Qatar getting inclined towards fashion is not only uplifting but their notice to detail as well is highly appreciated.
Friday being a holiday and when everyone's out with their families at the Souq Waqif the shoot did go exceptionally well.
Off lately I've been receiving a lot of emails asking what gowns I wear, will the gowns be comfortable to be worn on street & still be able to carry it off well.
Well, my answer is YES! Gowns are my favourite. And am so comfortable with them that I can do almost everything possible in the, be it a party I need to attend, a meeting or just a walk down the street am always comfortable although I do need a good pair of footwear & I ensure I match it up just right!
To sum it up, this gown that I wore for this shoot is from Roopsi Fashion, the beautiful scarf that adds charm to it is from Hyderabad airport in India. I really didn't feel the need to add any accessories as I was very sure the dress & the scarf are enough!
Just like always, I end with another beautiful memory, beautiful people I meet & experience I gain. Each shoot teaches me something new. This taught me the importance of being appreciated, the positive vibes & the energy it fills you with. The details people pay attention to. Thank you all for all the love you guys show. Do keep the emails coming & I'll ensure I reply to each one of you. I'll be glad to assist you with fashion tips as some of you do request.
Singing off for now until we meet again! 
Till then Stay Voguish Stay Happy
Gazal