A Winter Coat is the key to ace the trending winter look. And let me tell you, this MASSIMO DUTTI coat which I bought last year is pretty much the most versatile winter wear to put on. Right from the pattern to the colour, everything in this wine coat is simple yet elegant. It is indeed an absolute showstopper. I loved this coat so much that I repeated it in my looks again this year. Well to be honest, this coat can be preserved for more years due to its high-end quality. So, you might see this coat again in my future styling.
While I was styling an outfit withthis coat, the first thing that came to my mind is to fuse it with a Sari. You all know the story behind my frequent Sari posts. You can read more here
what made me change my wardrobe from Western outfits to Indian outfits. Well, to be honest I have no plans on giving up on western wear completely. Because I was never fond of Saris before. Until 2018, I would only stick to western wear as it is easy, comfortable and we can get ready faster. Now that I have decided on wearing Saris more than western outfits, I also want to keep in mind that I don't stick very much to the traditional styling.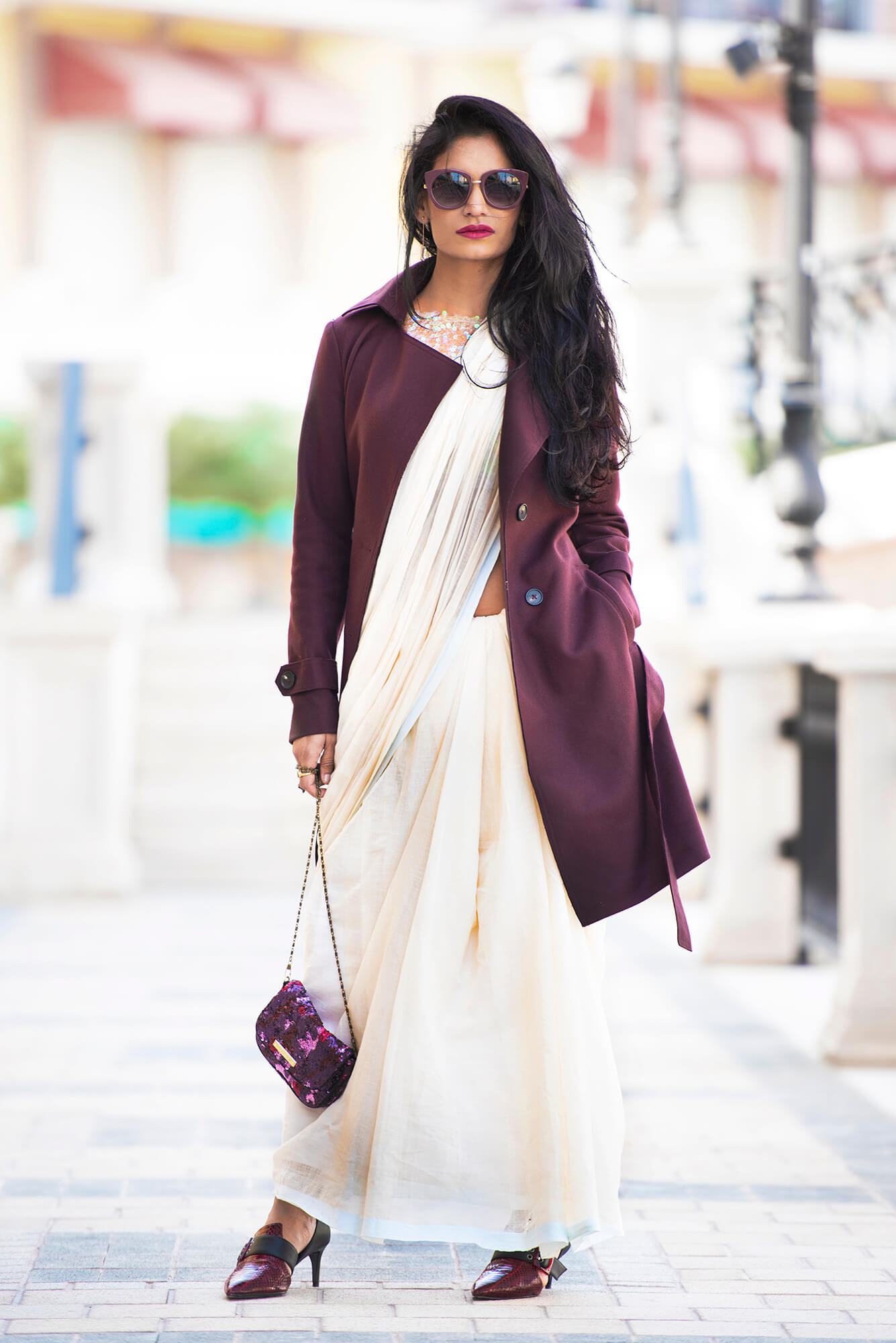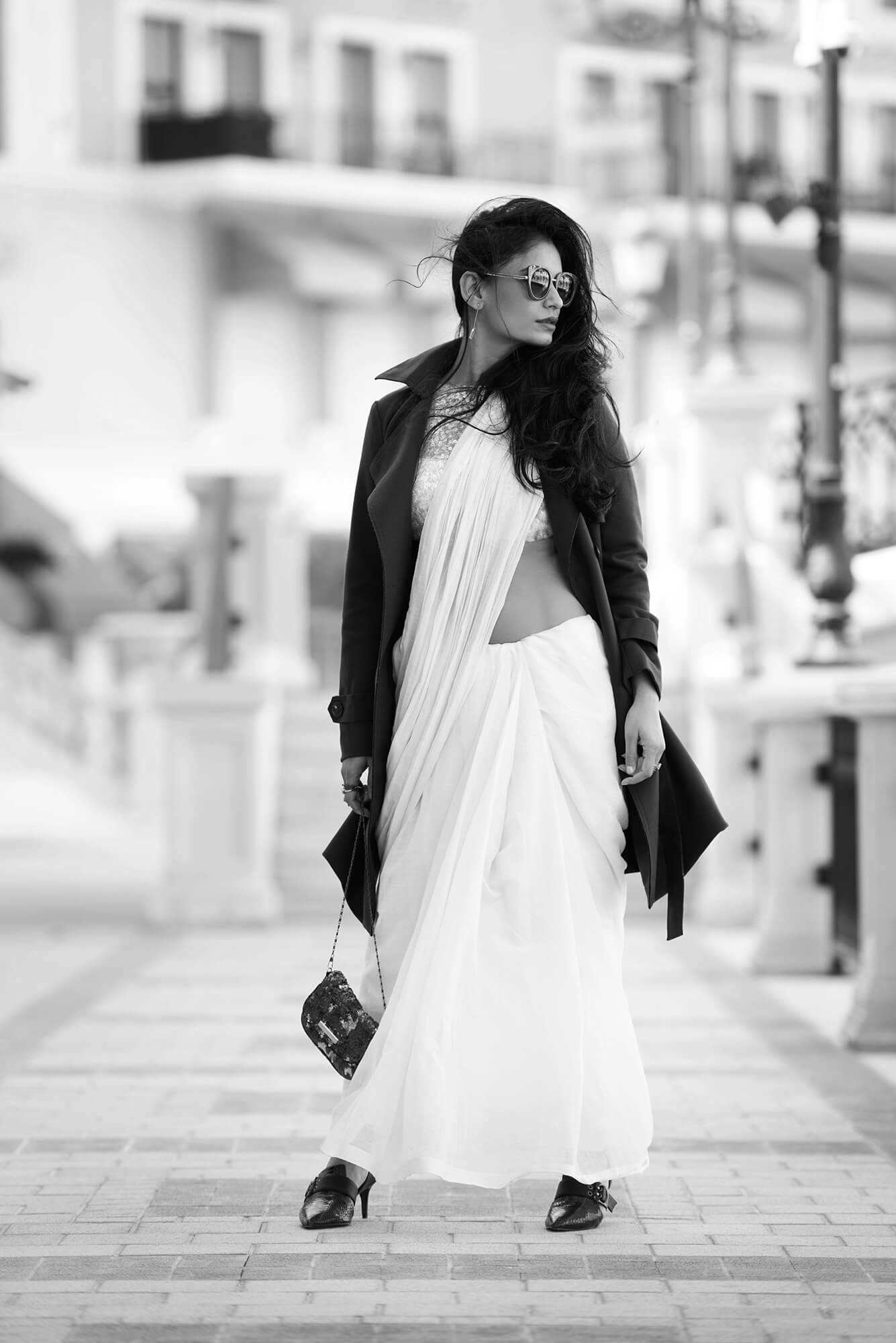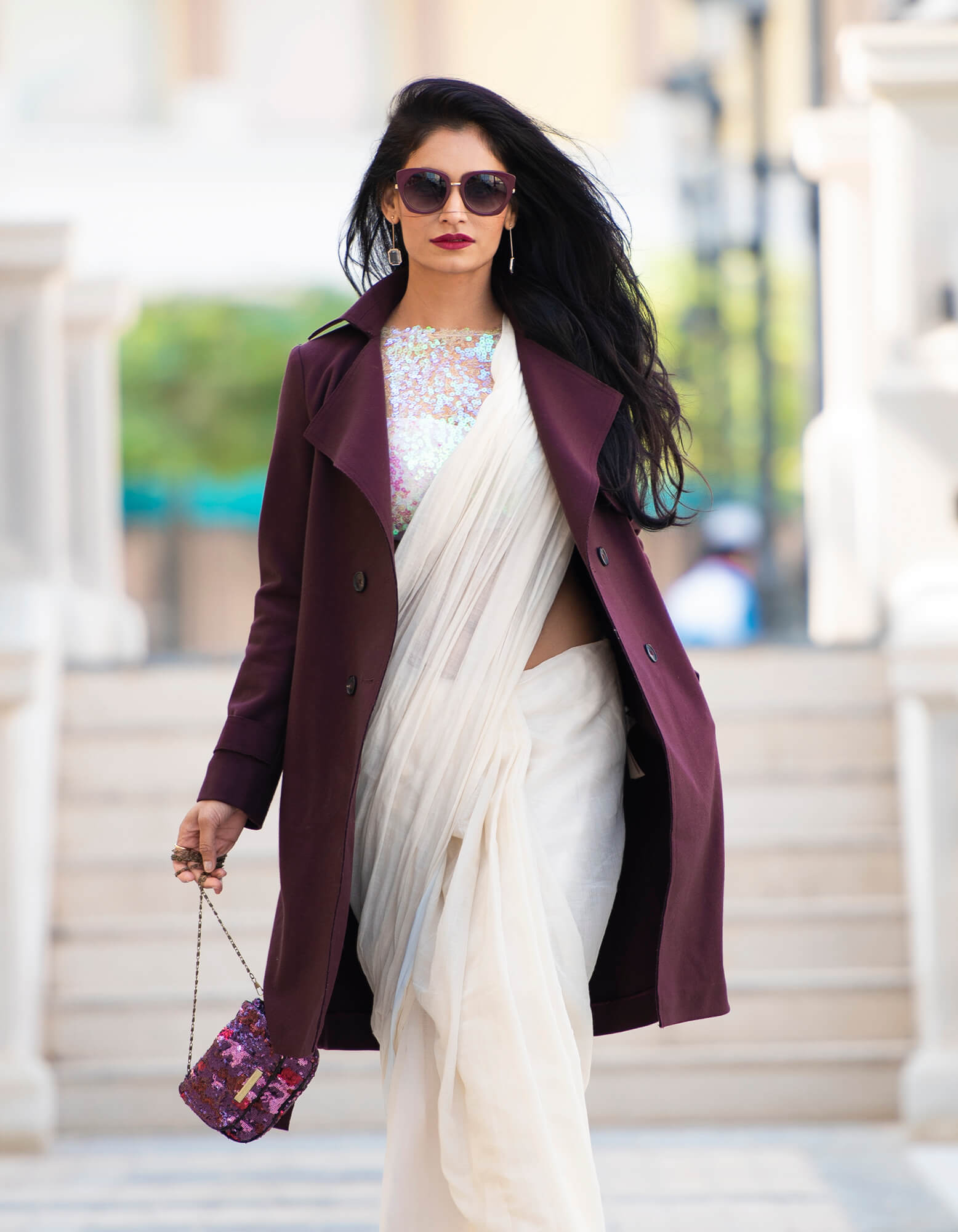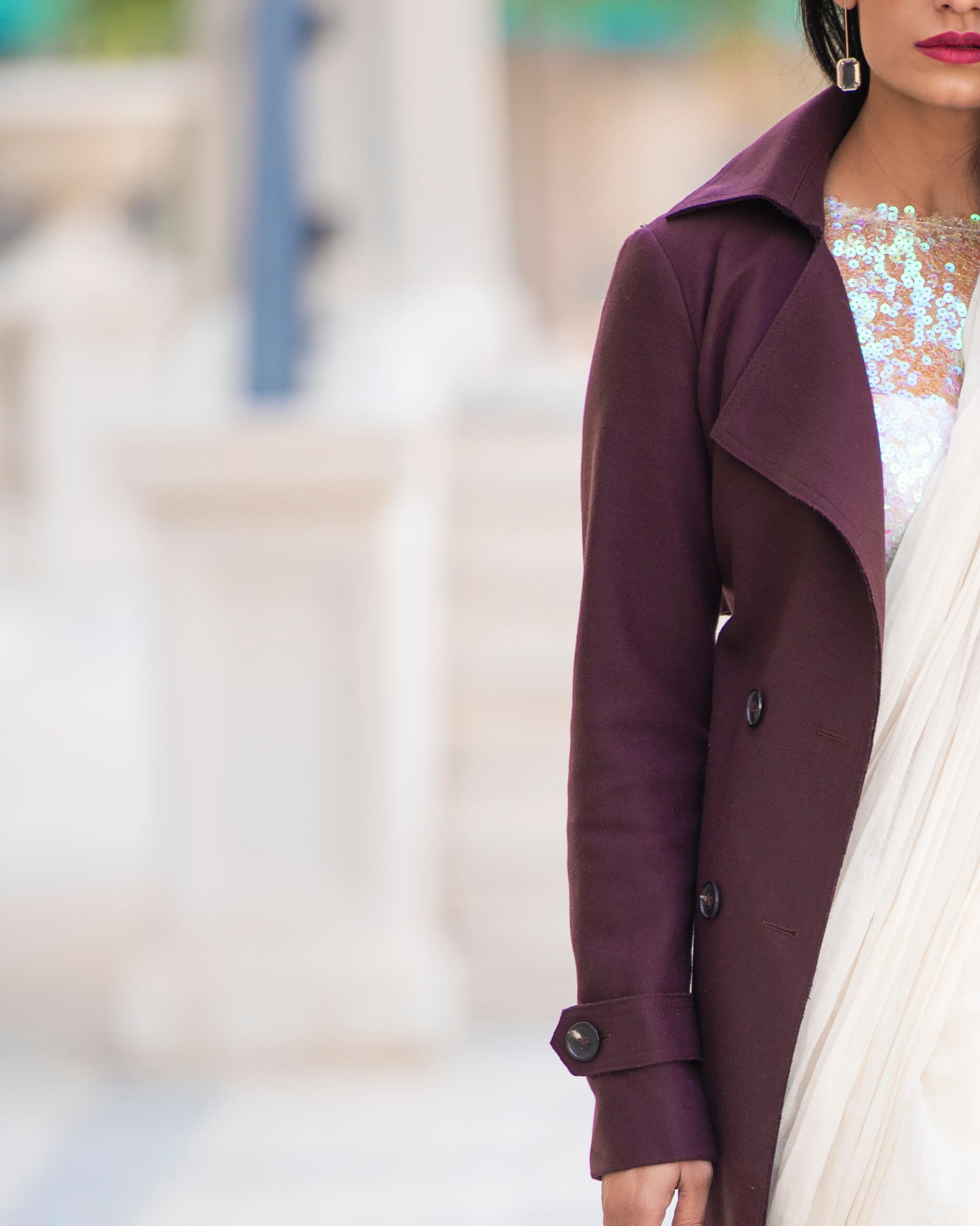 Putting up a Sari together with the winter coat gives it a classic modern look, which makes it acceptable to women of all age groups. While styling this look I paid additional attention to the accessories. I wanted to keep it minimal but also indo-western, so I opted for my new wine coloured kitten heels which fuses to a perfect match with the winter coat. As my Sari and Coat were the same colour, I did not intend to add more colours to this look. I chose to wear a sparkling Zara top as my blouse which adds a little sparkling and glamourish look to balance out the wine and make colour combination. My small clutch added up the missing perfection that I was looking for!
In the coming days, I will be experimenting with a more indo-western look. Right now, I am totally committed to make a sari look a very comfortable and stylish outfit. If you have any suggestions or advice or any sari looks which you want to see on IAMGAZAL, comment below to let me know.
Signing off for now.
until  my next post
Stay voguish Stay stylish.
GAZAL
COAT- MASSIMO DUTTI, BLOUSE- ZARA, SHOES- CHARLES AND KEITH, EARRINGS- ALDO, GLASSES - ALDO, CLUTCH- VICTORIA'S SECRET, SAREE- STREET BUY
PHOTOGRAPHED BY- Monica Justine
MONICA, is from the southern state Kerala of India.
She is building her career as a professional photographer and has worked in many major projects including Fashion, Weddings and Portraits. Inspite of being an engineering graduate she choose to follow her heart to establish herself as a professional photographer. You can connect with her at https://www.instagram.com/monicajustine_/