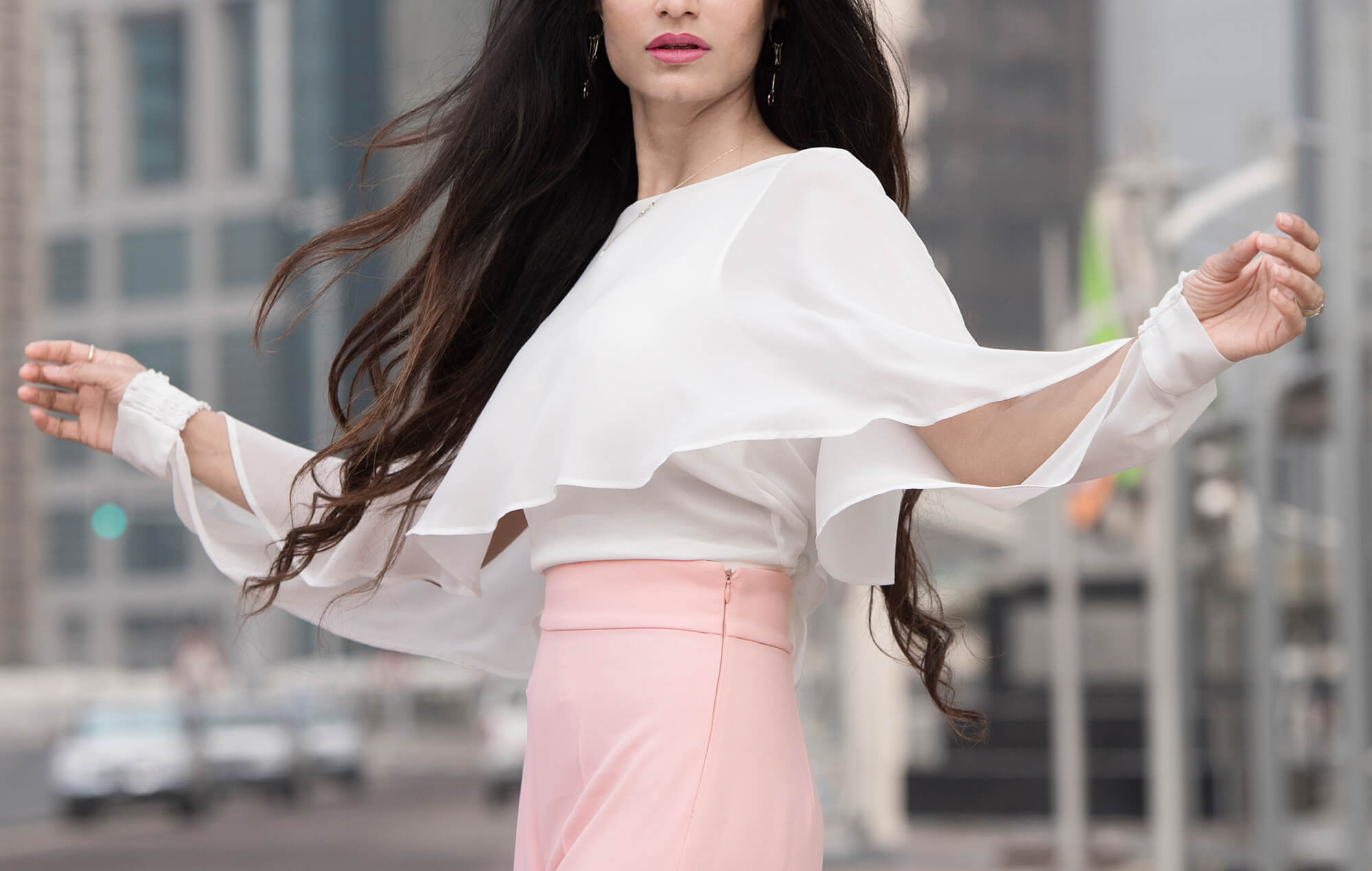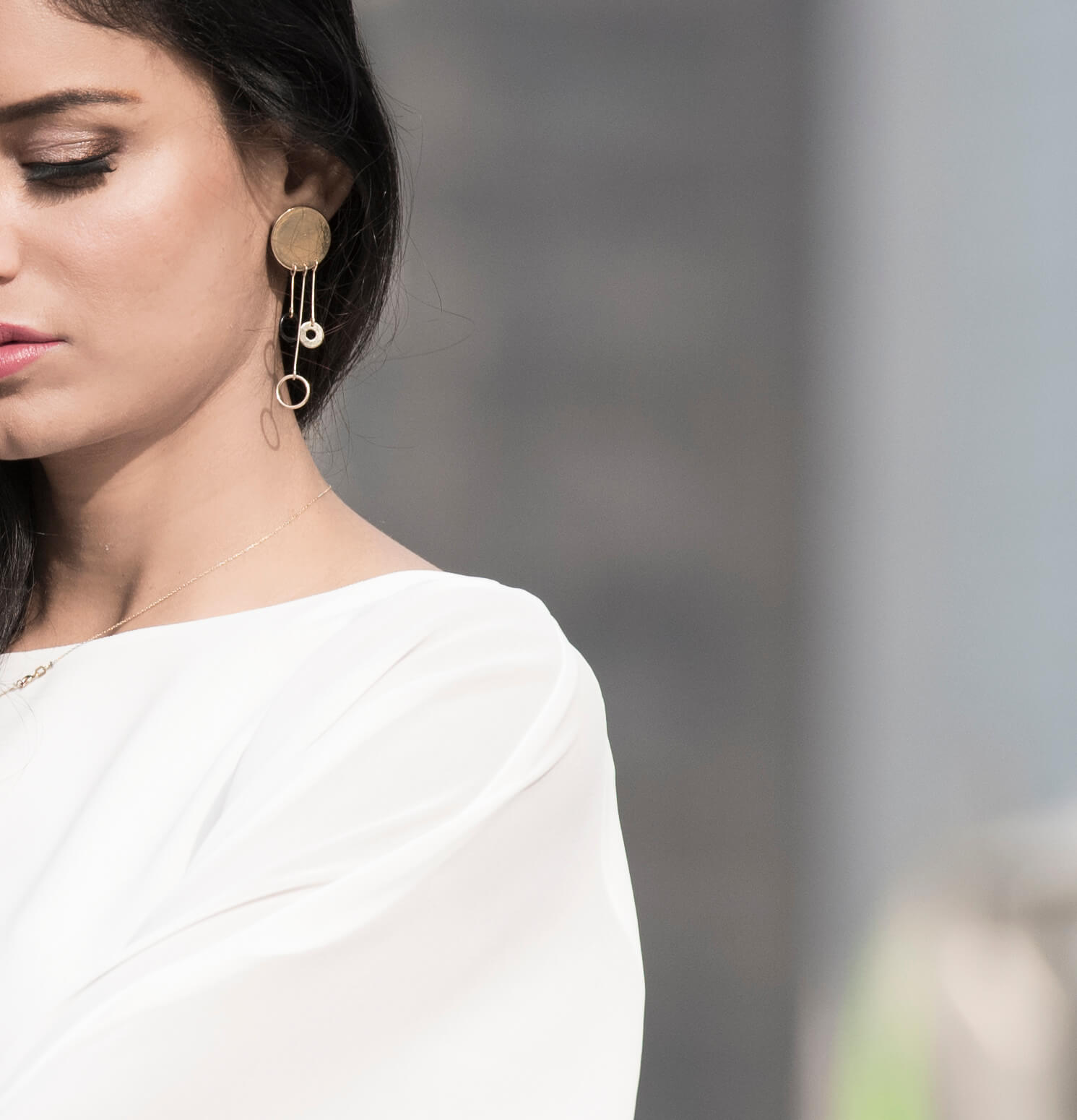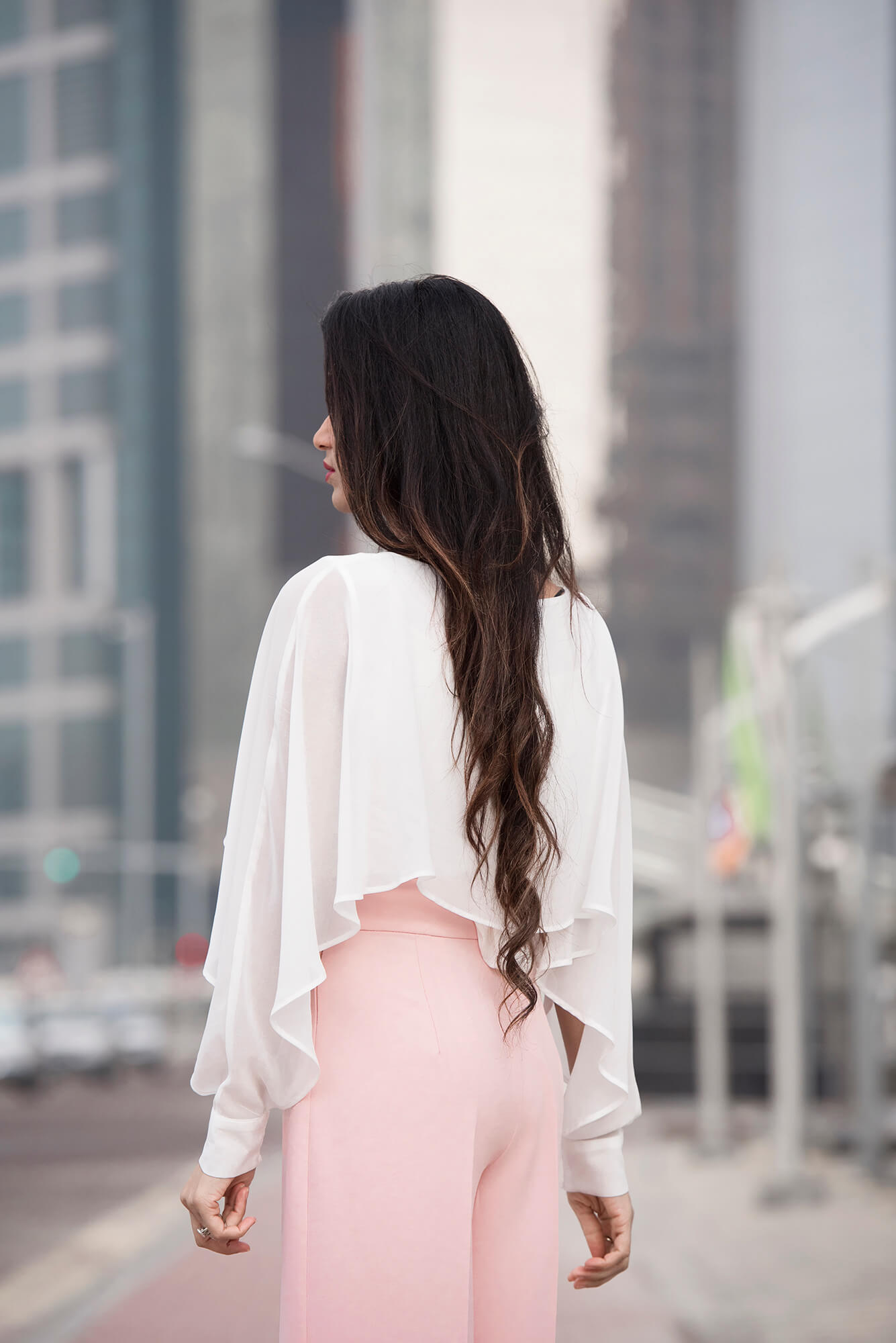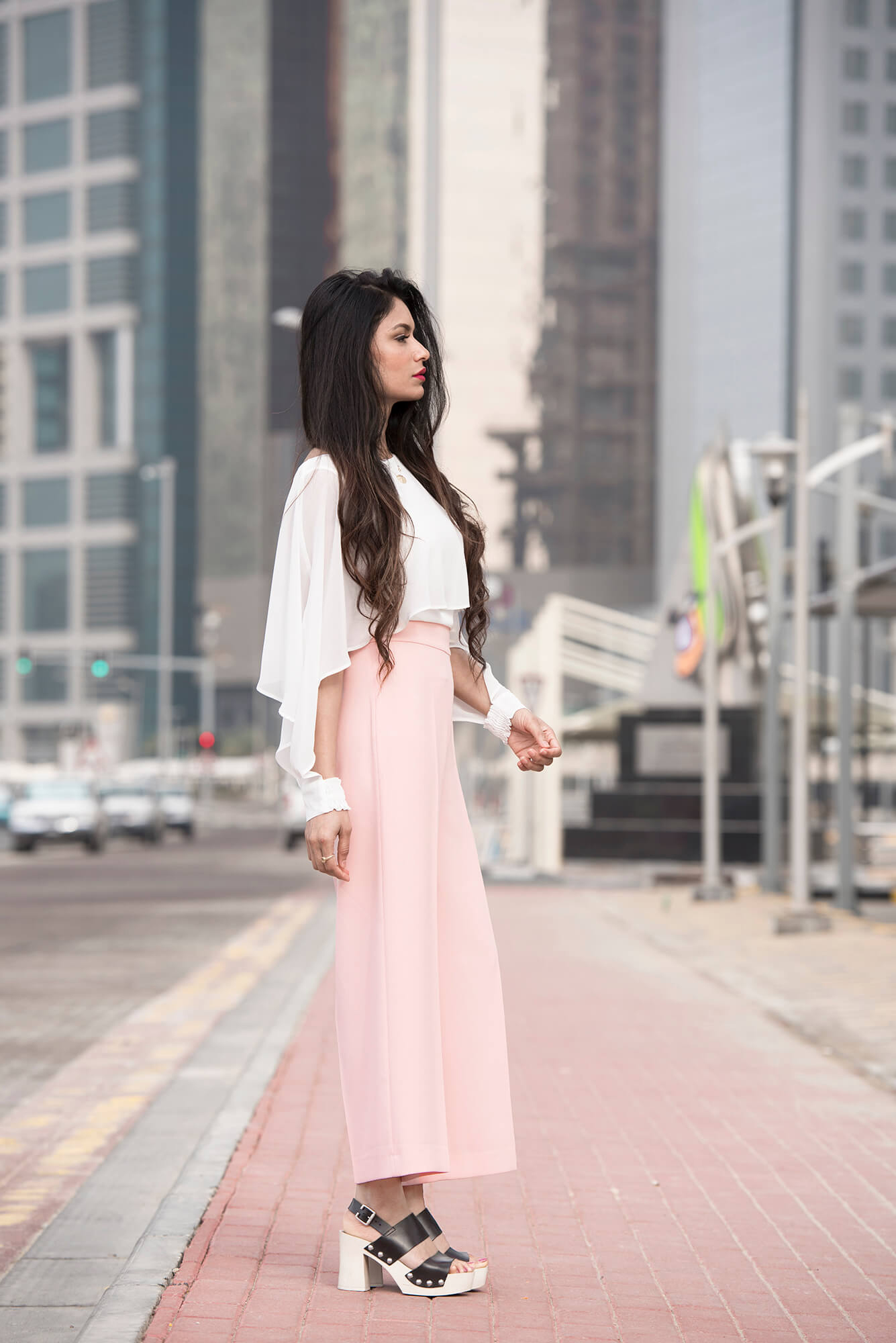 For me Doha is very dear to me. Doha the city of golden opportunities gave the strength to those wings of dream so that they can fly higher and higher. This city has special place in my heart and it will be extremely difficult to give this place to to any other city.
Top notch, classy, sophisticated and glamorous dressing and living style of Doha, helps you groom yourself inside out, making you alert and updated about the trends in vogue. Inspired by that style here I played around pastel color pallet, classy accessory and a little touch of make-up, the basic elements to create the look for the this shoot which perfectly reflects the lifestyle of people of this city.
The current photo shoot is done keeping the spring summer season in mind, where the color pallet, accessorization and styling is complementing the whole look of the season. Play of soft colors, simple silhouettes and splash of my favorite city uniqueness is the soul of this shoot.
The beautiful look of white and pink combination is created with the help of Zara. The fresh and vibrant new look with little fun and sophistication, try on for this spring summer I am sure you'll love it and adorn it with pride like me.
Signing off for now
Until my next post 
Stay Voguish Stay Happy
Gazal.