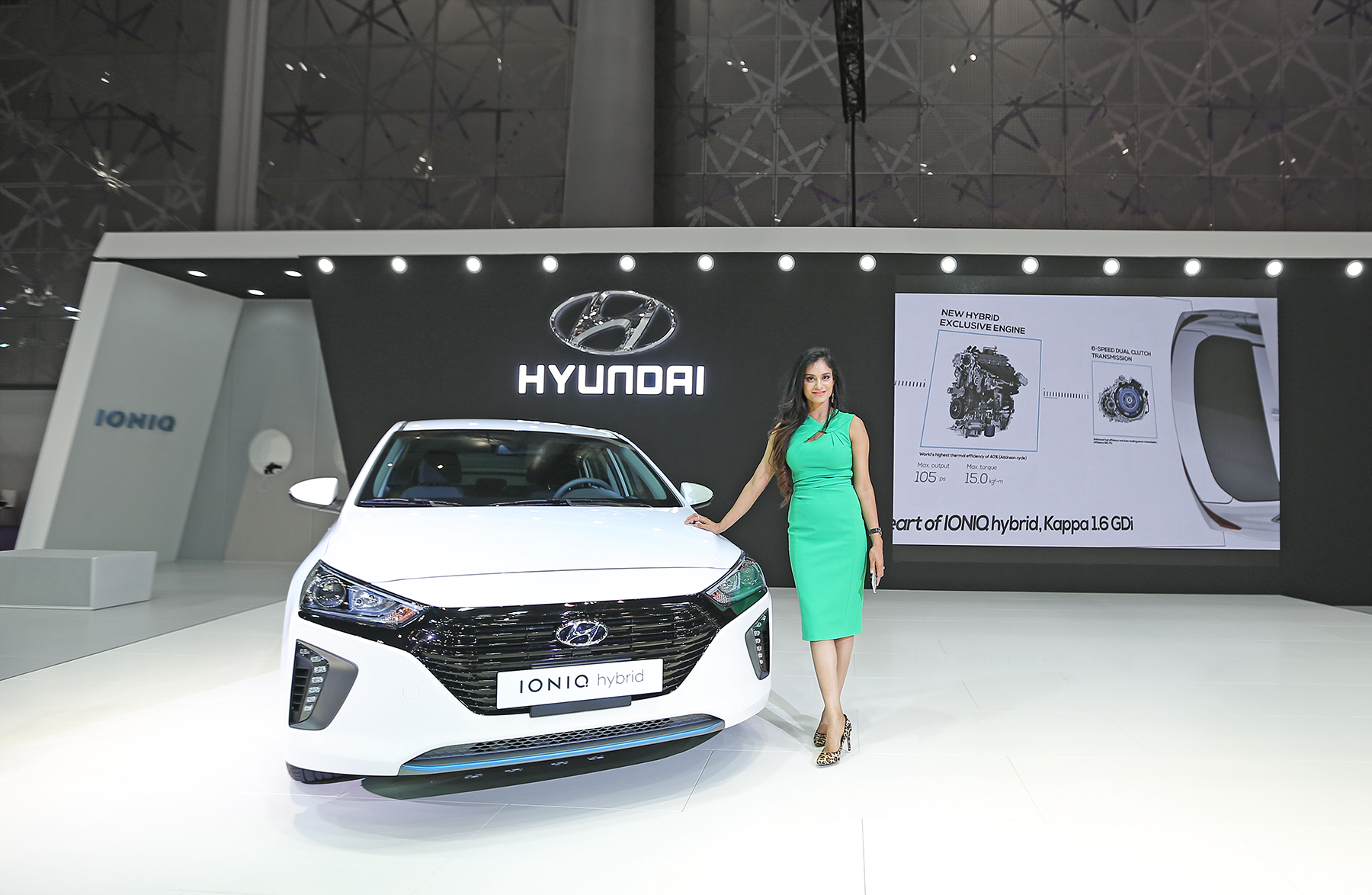 Luxury at its best that's how it felt when I recently visited the Qatar Motor show, one of the most important consumer events in Qatar. The show is celebrating its 7th edition with the theme "Driving to Innovation" which will bring the latest trends and technologies from global automobiles for the enthusiast in Qatar. Being the lucky one to witness all first hand, where the scenario was luxury meets style and when they meet I need to be there. A very well organized, classy mega event, where I had a really good time, interacting with people and looking around the latest, coming soon models in automobile industry.
As a part of my collaboration with the Skyline Automotive Group, the official distribution partner of the Hyundai Motor Company, I got the opportunity to explore this mega event. The company is debuting this year by showcasing Hyundai's latest hybrid model "Ioniq" which perfectly reflects the theme of the Motor Show. Hyundai Ioniq is a stylish, efficient and technologically advanced vehicle. It is amongst the most fuel-efficient on the market, which combines uncompromising design and driving experience with latest in safety and convenience technologies.
"Hyundai Ioniq" a stylish, luxury car from Hyundai is a good addition to your collection of automobiles. People will surely notice you when you drive in one. May be I should think about taking one.
Signing off for now, Until my next post,
Stay Voguish Stay Happy
Gazal