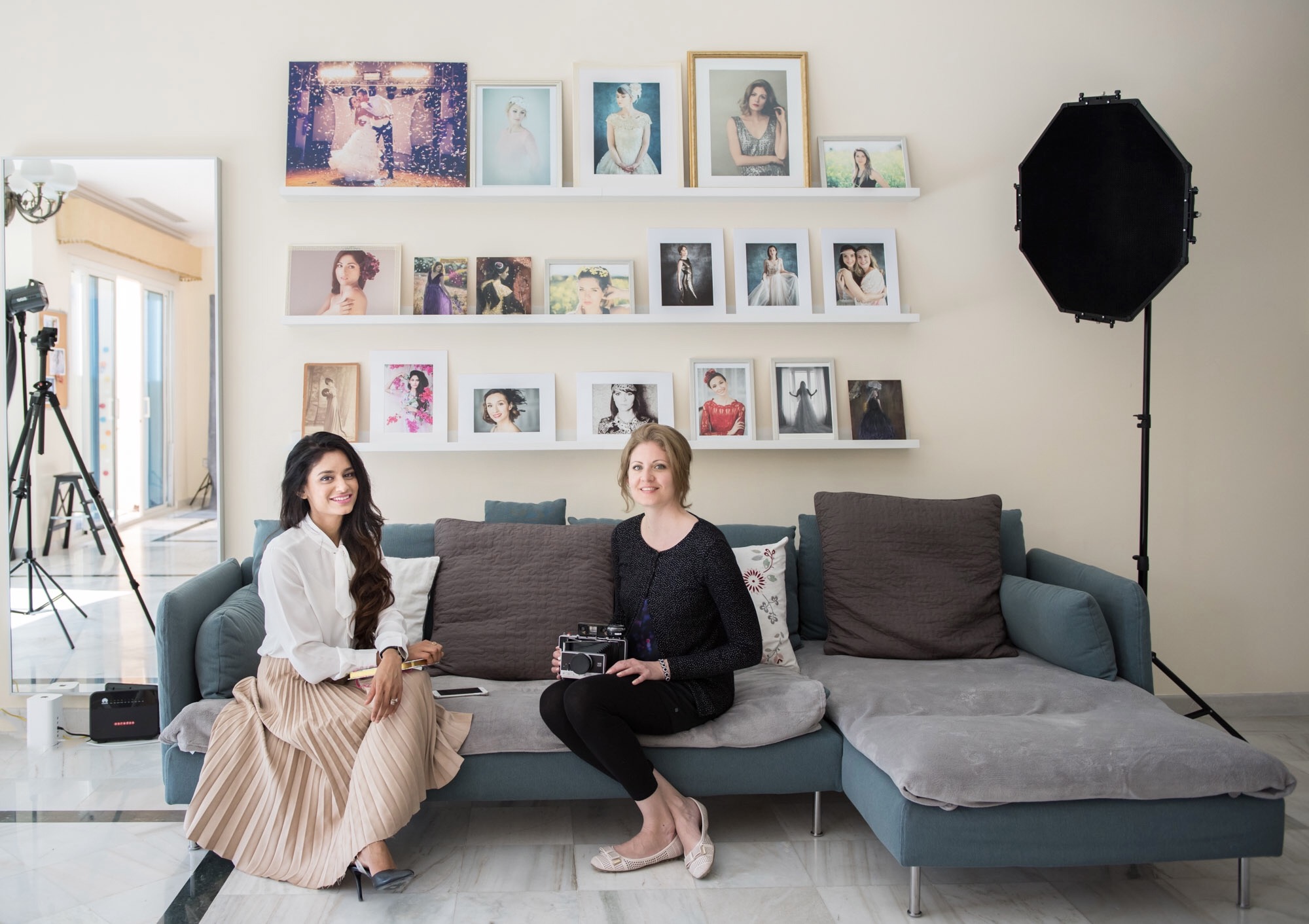 A new assignment, quite different from my genre, my style of work. Interview of a super talented Photographer Ivana Girard from BLOOMINGDOHA. Interviewing someone, asking questions, waiting for their reply and then counter questioning again, that's not at all my cup of tea. But as a part of my job, of connecting to immensely talented people around, share their creative knowledge and experiences with my readers, I took the challenge.
As I walk towards the studio, only one name comes to my mind Oprah Winfrey, my all time inspiration. The poise, grace and elegance that oozes out when she does an interview no words to describe it, love her work no one like her. That positive thought of doing something good, makes me move forward towards my destination, Bloom Fine Art Studio, Ivana's studio.
I was welcomed by Ivana at her studio cum villa's entrance with a pleasing bright smile. They say some people have magic in their smile which makes everyone comfortable around them and I m sure Ivana do posses that. The passion, love and dedication for her work is starkly visible when you visit her place.
Something different, unusual were my thoughts for the interview, which I shared it with her as we begin. Small friendly talks and all the secrets of her success story are revealed one by one. The idea is to gather not just the technical details but to reveal the creative side of this beautiful artist sitting with me. With the eager excitement I start my journey of exploration which has something special stored for all the beautiful women and for all the men who have beautiful women in their life.
Tell us something about your self
My desire to create beauty has led me to start my professional photography career in France and Switzerland and I feel lucky to call my passion-photography- my job.
I am now based in Doha, Qatar I am portrait photographer and I specialize in photographing women while my main focus is portrait photography, I find pleasure in shooting fashion, landscape,nature as well as helping businesses in creating their visual presence.
I use my creative vision and artful approach to create beautiful images that evoke a sense of emotion and beauty. I have a distinct romantic and delicate style, which is often defined as emotively captivating, painterly and artistically adept. I am not just a photographer of pretty photographs, but a preserver of the individuality,unique beauty and personal stories of people I photograph.
I create luxury heirloom printed portraits that will last for centuries.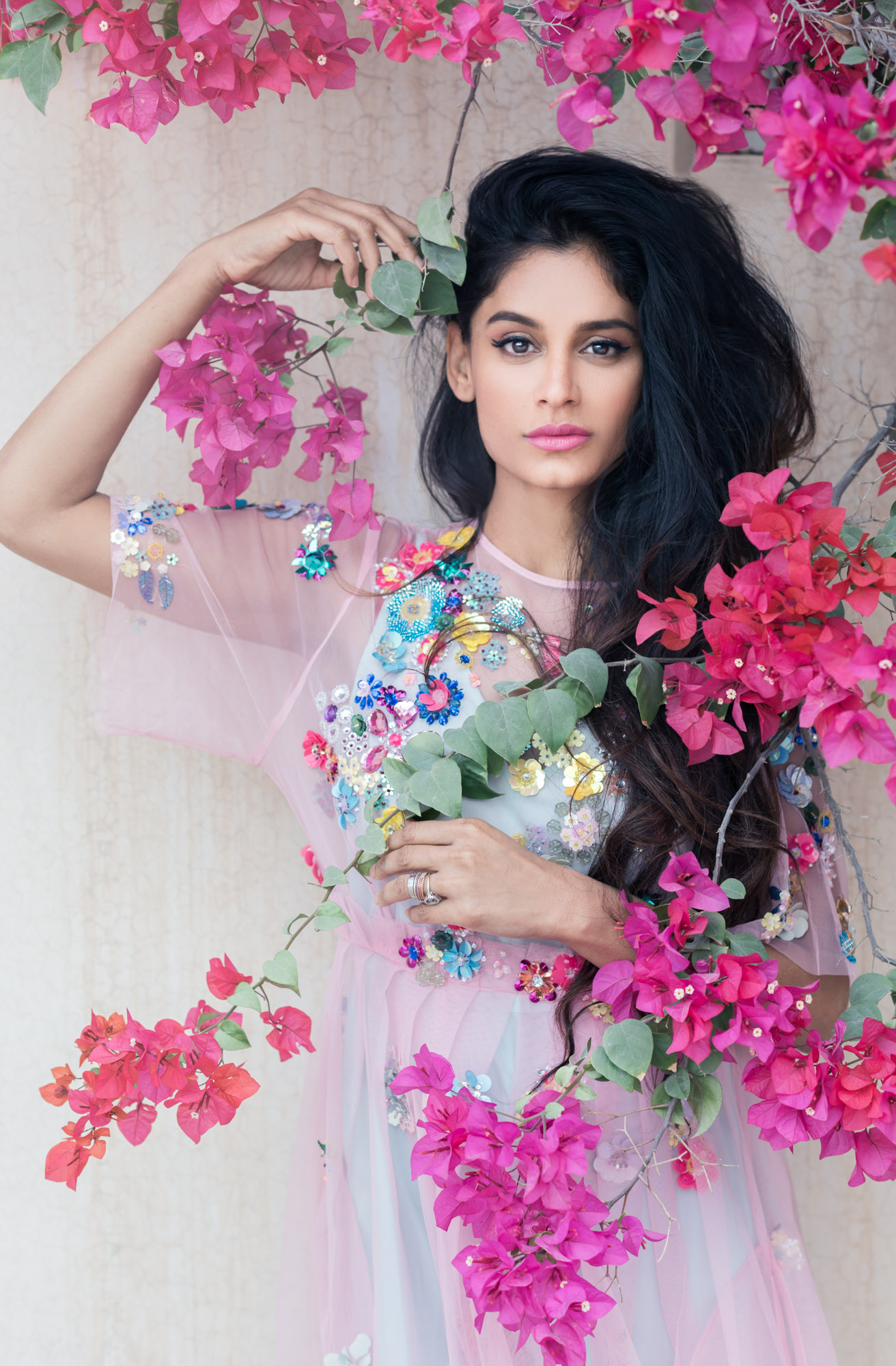 As an artist every creative person wants to express their thoughts and emotions through their creations.
What is that special desire that you wish to express? Was my first question to her and her beautiful reply to that was.
"I as a photographer believe that photographs have the ability to save the moment in our life; it etches that moment or memory in our life forever. The beauty, love, connection, fun all these emotions that are part of our life, I desire to express them through my creations, express the story of those emotions and preserve them forever to be cherished".
Said just like a true artist from heart and soul, with that happy note
I moved to my next question where I asked her about her studio, Bloom Fine Art Studio's way of working on portrait sessions. Her small brief about it was very interesting-
"My dream and passion The Bloom Fine Art Studio. Its main goal is to provide a luxury experience of artfully directed photo session to all the women of Qatar. I work with a limited number of clients to provide high quality personalized service. The portrait experience starts with a consultation to discuss the ideas and creating the inspiration board which is planned to reflect the personality and style of each woman. The day of the shoot starts with makeover where I'll create different looks, depending on the personality of the client, shoot venue and costumes. Photo session is the time for women to look and feel beautiful and to bloom!"
So much to grasp and gather in such little time mostly a day is not enough, thinking of that time crunch
I jump to my next one where I want to know that there are many woman who wants to get photographed, but due to some perceived notions are hesitant to do so. Some suggestions for such individuals. Her prompt reply to that was-
"I feel women are natural givers and they often put themselves at the end. The portrait session gives them the opportunity to turn the attention back to them and instead of their usual roles of a mother, wife and professional, they can be simply beautiful women as they are and have that special me time. I believe that every woman deserves to have a beautiful portrait of her. If we always wait for the "perfect " time to be photographed, which will never came, as the truth is, life will never be perfect and that is the beauty of it. We should embrace all the imperfections as they make us who we are, from within". Just loved this reply and I will surely be passing it to lot of my friends who fall in this category.
We move again to our next one this time it was the rewarding moment of her work that I wanted to know about and for that she reciprocated very artistically by saying-
"I love when during and after the experience of being photographed women transform in front of me- they become more confident, they feel beautiful and empowered, bloomed! The whole process takes them to the internal journey of self discovery. I have seen clients having a very emotional reaction when they see their beautiful portraits with tears of joy and a broad smile, for me that is my reward as a photographer, being able to make someone happy!" So true every artist even I would die for such moment because that is the Certificate that your work is loved and accepted by everyone around.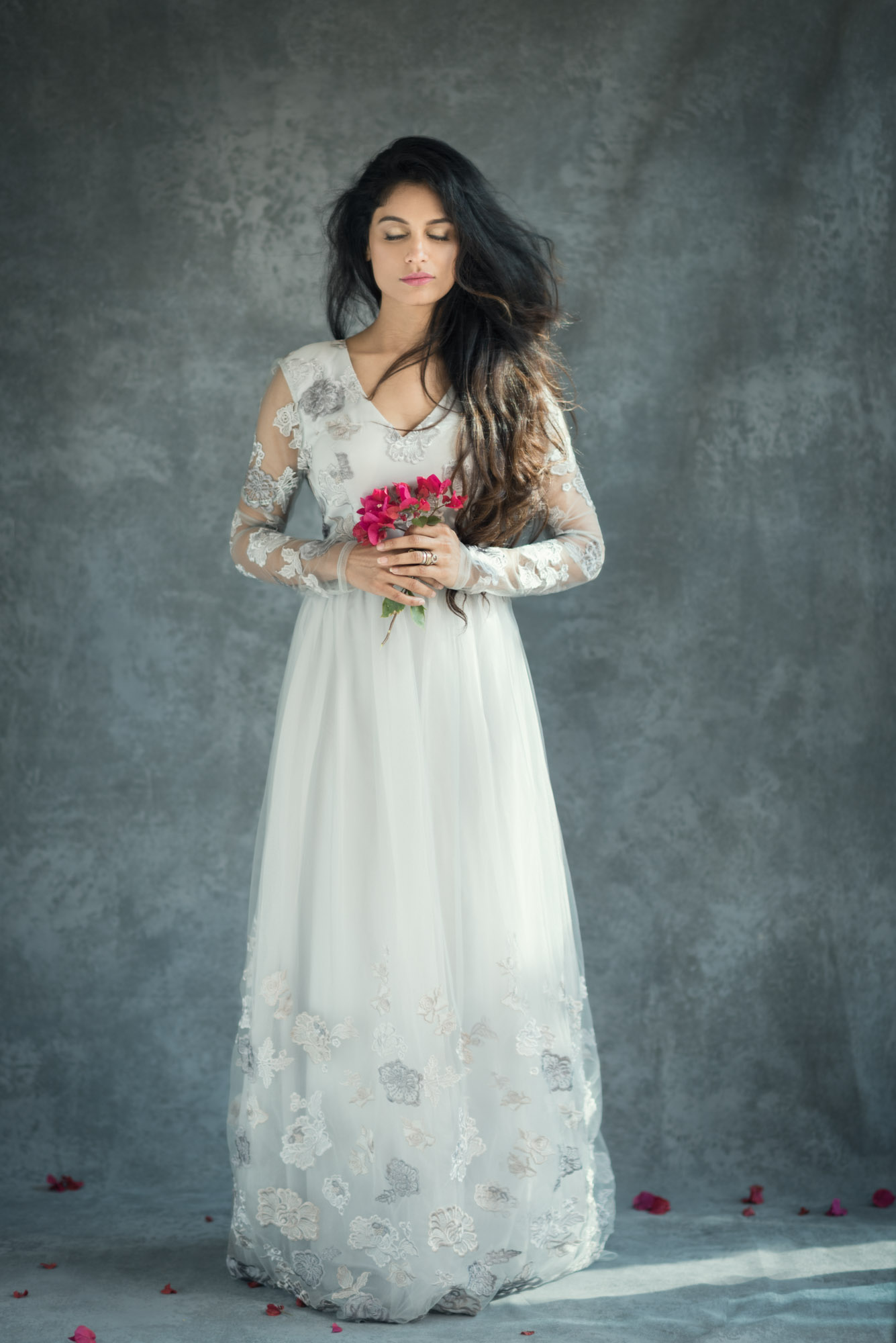 What are the fundamentals you would like to share with our readers as per your experience of photography, some ideas and suggestions  to those who are seeking career in photography.
"You don't need the best and latest photography equipment to create stunning photographs. Rather focus on learning how to use the camera that you have and stop using the Auto mode. The good starting point is reading your camera's manual and understanding how your camera operates. Get familiar with basic concepts in photography- there are books and many online tutorials that can teach you about exposure triangle (aperture, shutter speed, ISO), metering, composition, etc. Once you learn these concepts try practicing as much as you can - remember that practice makes things perfect! Don't be afraid to experiment and try different things. You will make many mistakes in the beginning but you will learn a lot in the process. Don't expect to become an expert overnight and learn everything in one day but rather focus on learning something new every day. Start today and look back after one month of regular practice and you will be amazed how much you have improved!"
How did you followed your passion and made it into your profession as photography is mostly considered more as a hobby than a serious career option.
Photography has always been my passion. However, I never thought it was possible for me to pursue it as a career as i was raised believing that artistic interests are to be fostered only as hobbies. A couple of years ago I moved to France with my husband where due to the language barrier I got the opportunity to spend more time doing what I love - photography. My reality shifted and I found a new meaning in my life. When i photograph people and see their reactions looking at their portraits, it brings me immense joy and pleasure. I learned French which just enabled me to go to Paris and attend photography workshops and learn from best French photographers. I am happy to say that for the past couple of years photography is my career. Pursuing dreams is something all of us should do. When you put your entire heart and soul into something, all the doors will open for you and things will fall into place. Start living your dreams- I know I am living mine!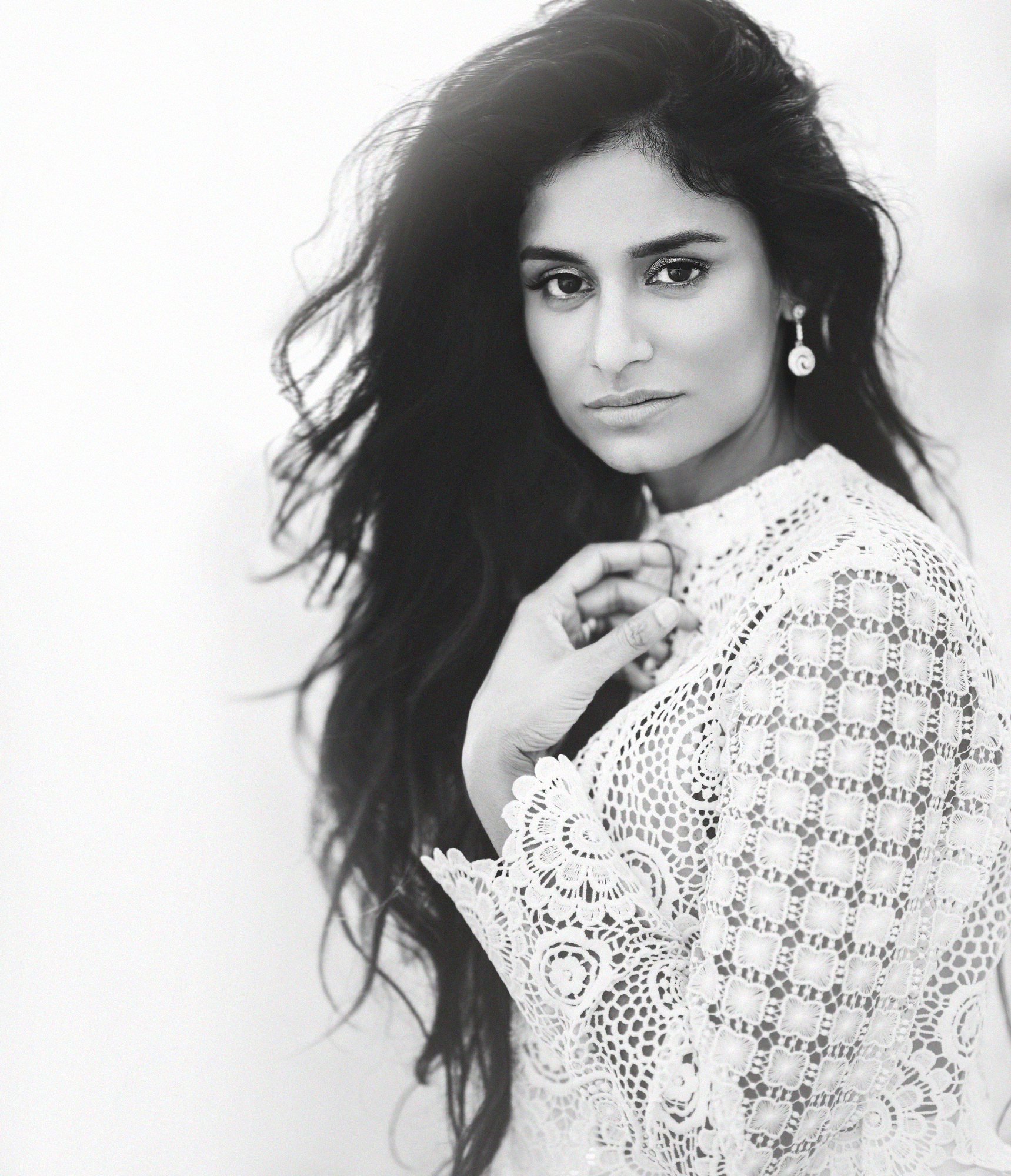 And last but not the least I asked her my last query regarding the process of transferring the amazing pictures to the frame –
" Every woman should be able to have the experience of being photographed for the portrait, in her life and to get them preserved as her legacy. That's why I make sure to give all my clients printed portraits. All the photographs are artfully edited, printed, matted and ready to frame using materials of highest archival quality that will ensure the portraits last for centuries."
On that sweet note I said my goodbye and came out from Bloom Fine Art Studio with tons of information and knowledge about this beautiful and humble artist with whom I m proud to be associated, even if it's in a small way. Hope you guys like it as much as I enjoyed doing it.
Signing off for now,
Until my next post, 
Stay Voguish Stay Humble
Gazal
Testimonials of Ivana's work.