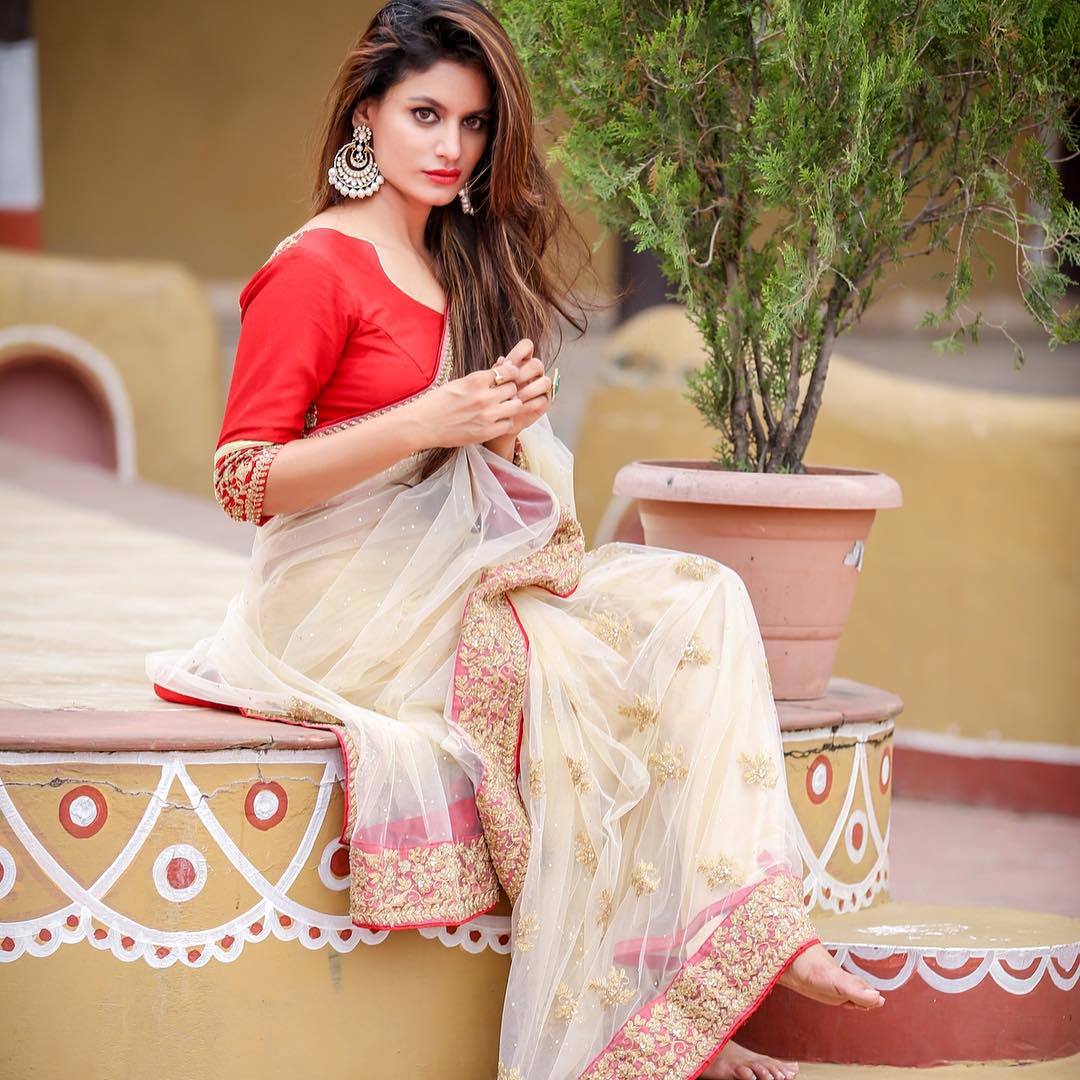 Hey Guys..It's been a busy week for me, Since I am in Indore and had so many shoots lined up and so many meetings. My schedule was so tight that I wished I had a clone with the same personality and thinking and of course the same fashion sense. But the good news is gzalvogue has collaborated with its first 3 brands and working on it together is testing my abilities like anything. The other day my neighbour asked me "Do you have wheels on your feet?" I laughed at it taking it as a compliment. 
Seriously, it's not that easy to handle everything at once. Sometimes it takes a toll on me to balance family and work but then comes my super women power which is there in every woman. Thankfully it was in my genes to not mix my personal life with my profession because of my Mother and truly she has been a great motivation in my life. I call her a superwomen because I never saw her tired, she is so full of energy and always ready to give her best for her dreams… and yes it's my dream to be loved by fashion lovers… and I love you all my readers who are reading this and helping me to make my dream come true… thank you my loves for being with me…
Well coming back to this shoot, This is my first post wearing a saree. Sarees are undoubtedly the most common Indian wear. Worn by Indian women from centuries, saree is a huge part of Indian history and society. What's there to not love it, right? A saree has elegance and grace pouring all over the wearer. Its unique style has managed to grab the attention of women across the Globe as well. 
The beauty of saree is no matter what your curves are, You will end up looking elegant and graceful. It's not all about the saree but also the importance given to accessories is amazing. But choosing the right accessories for sarees have never been easy. Things go wrong which make women look over dressed and unappealing. So choose the right and conquer the world.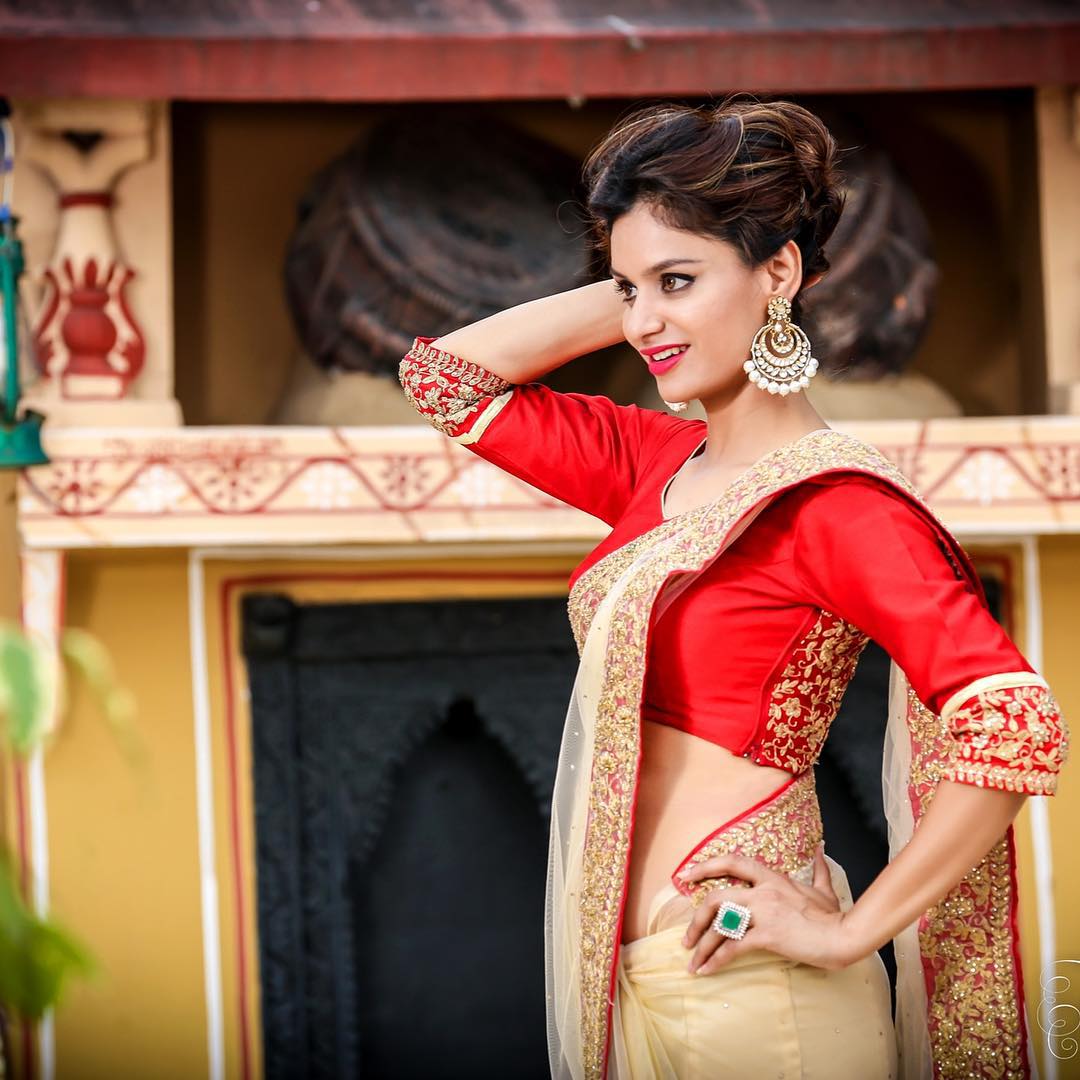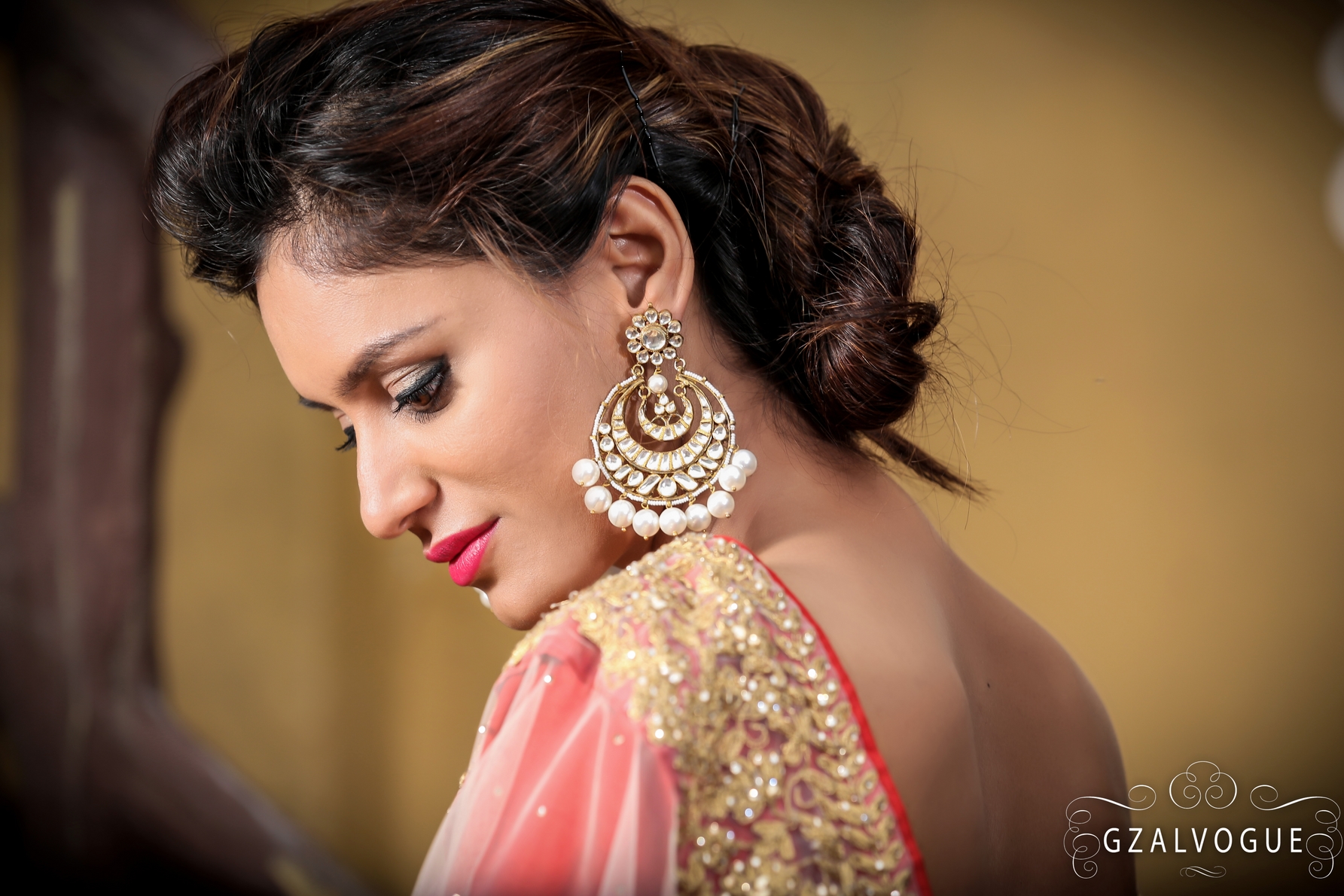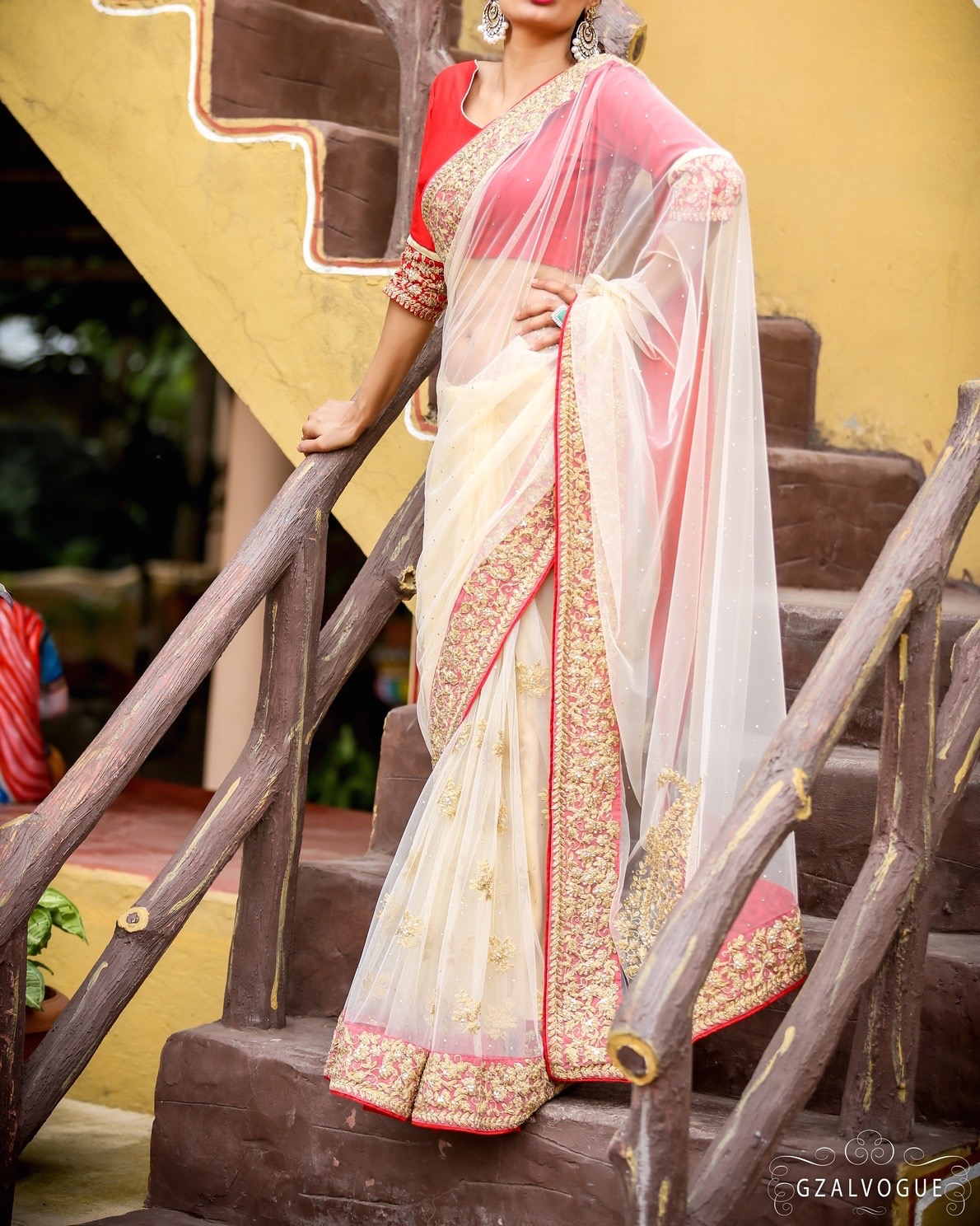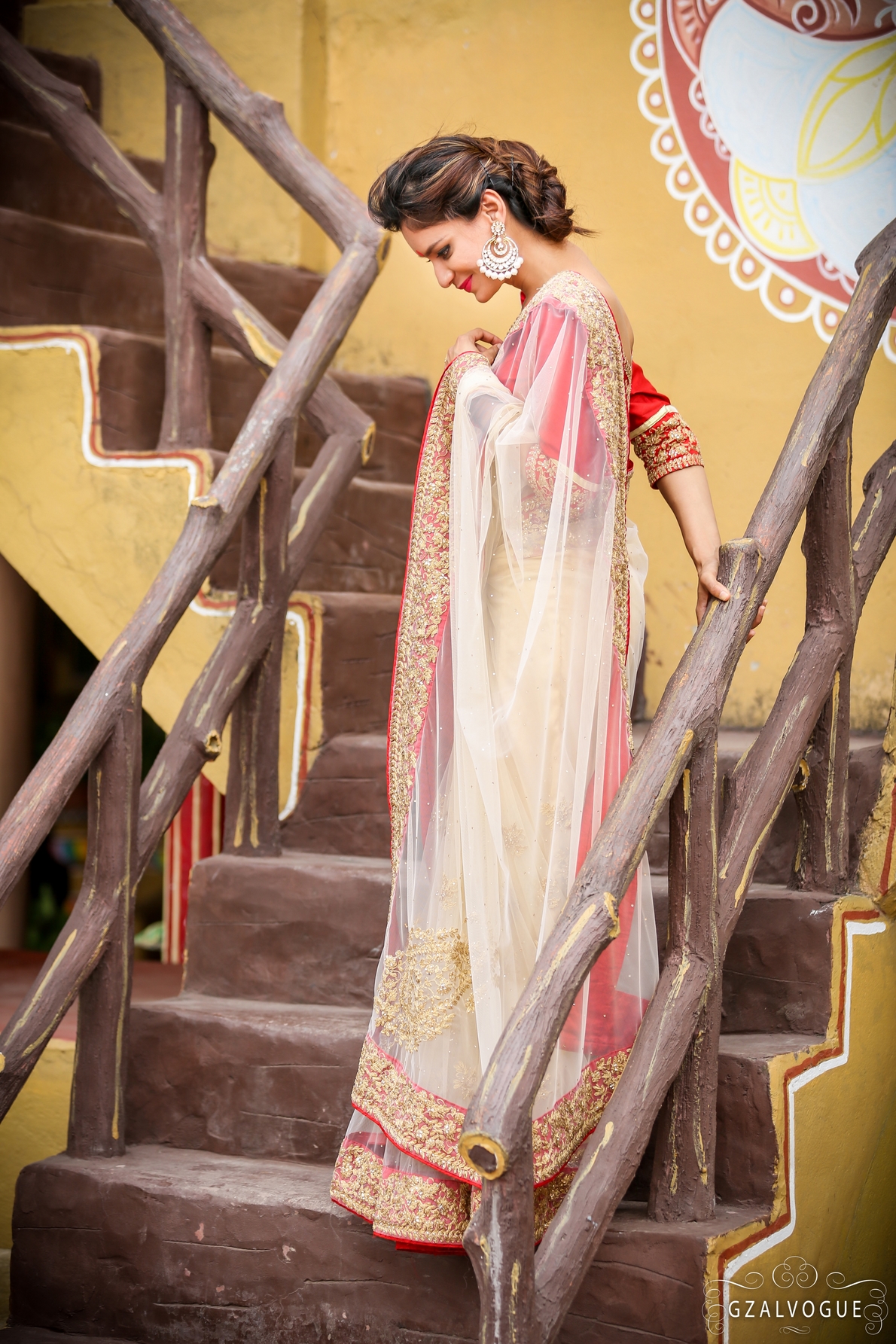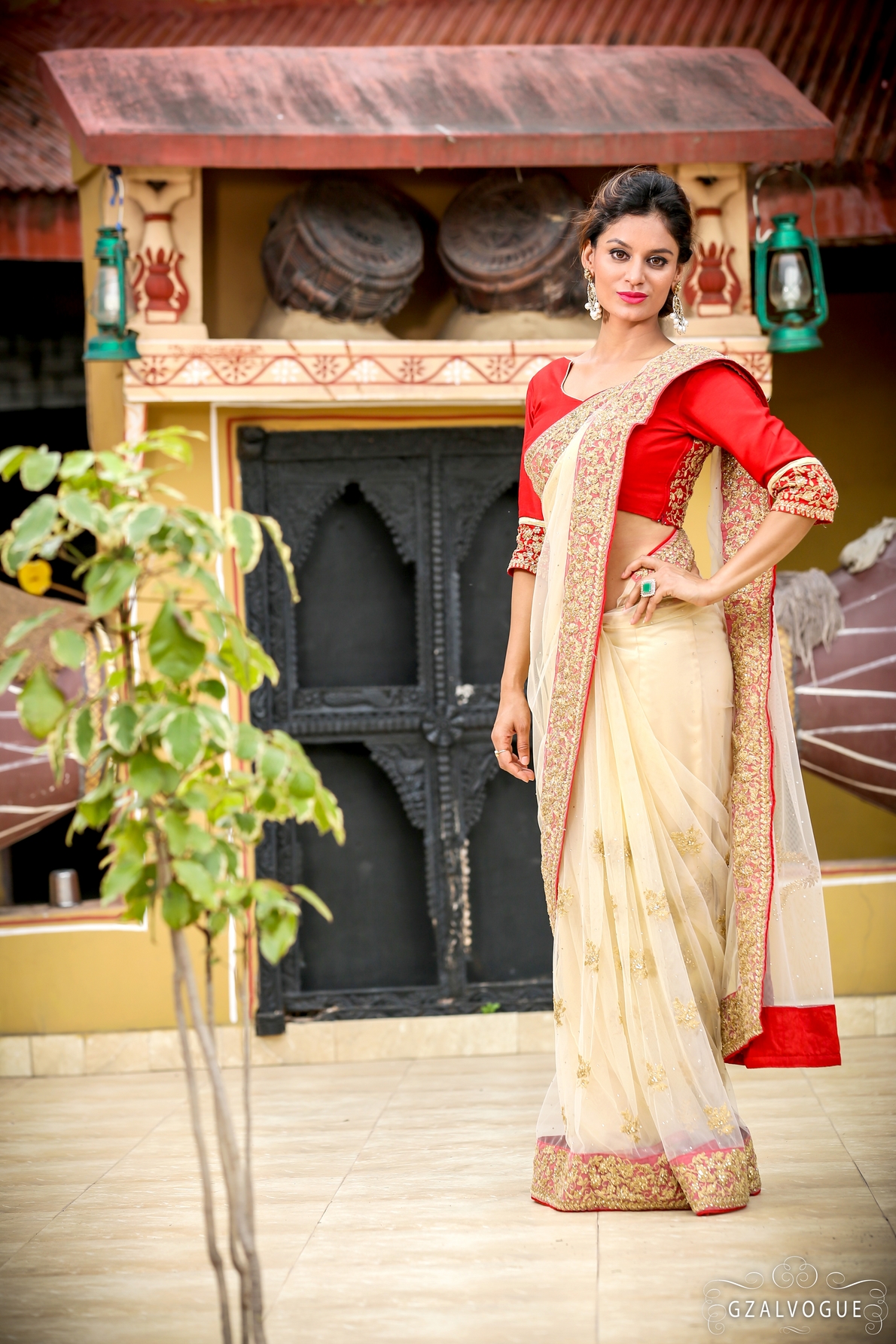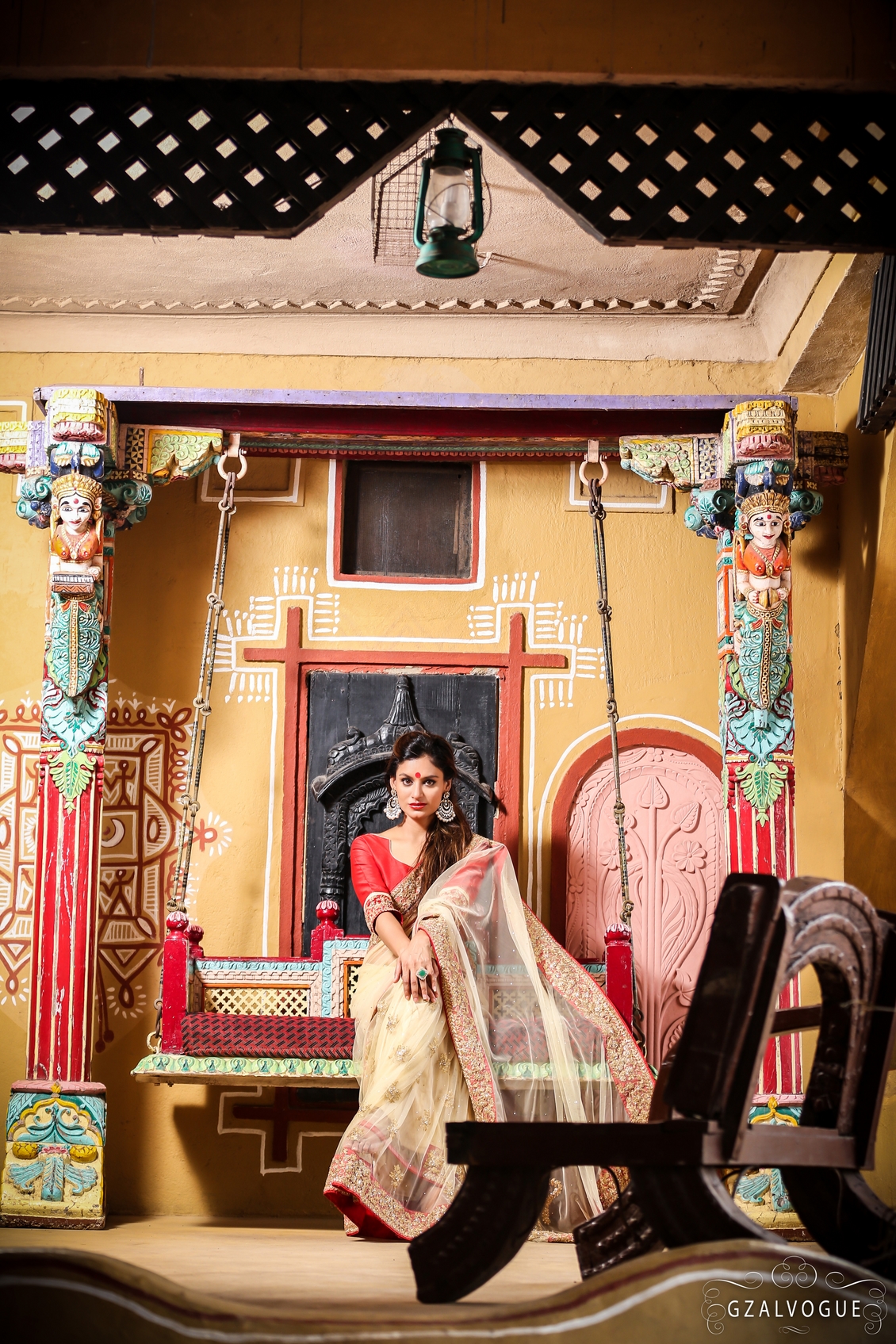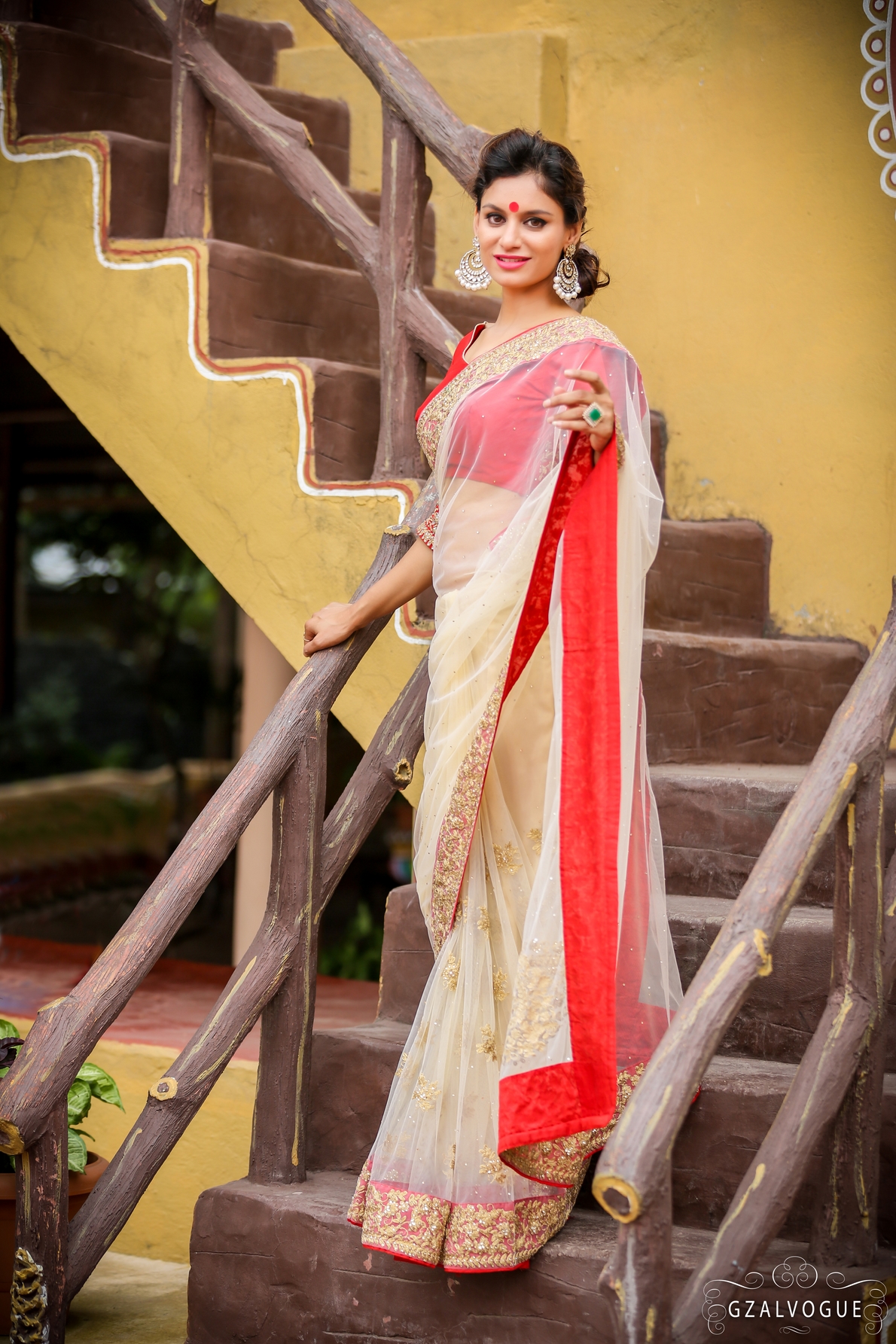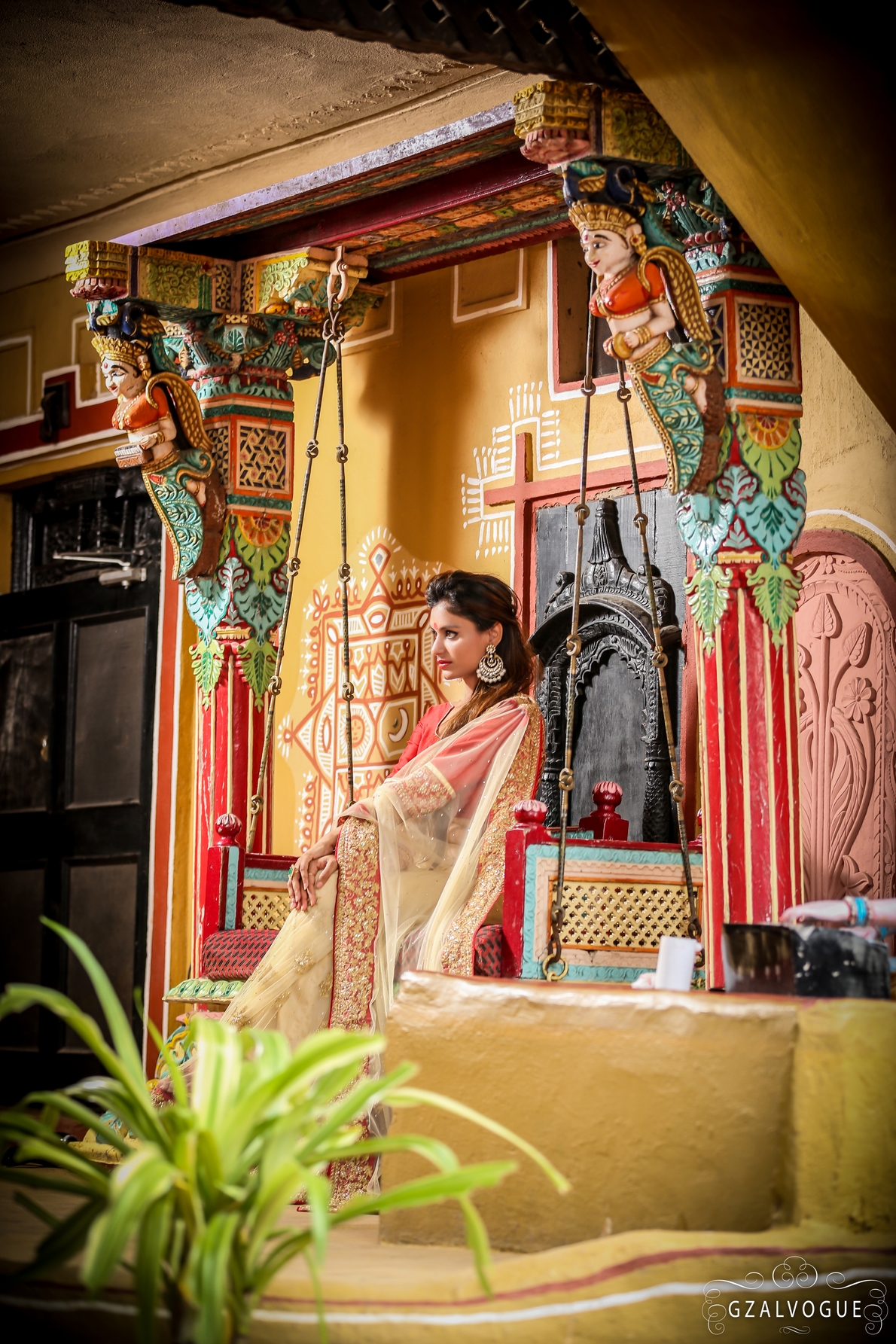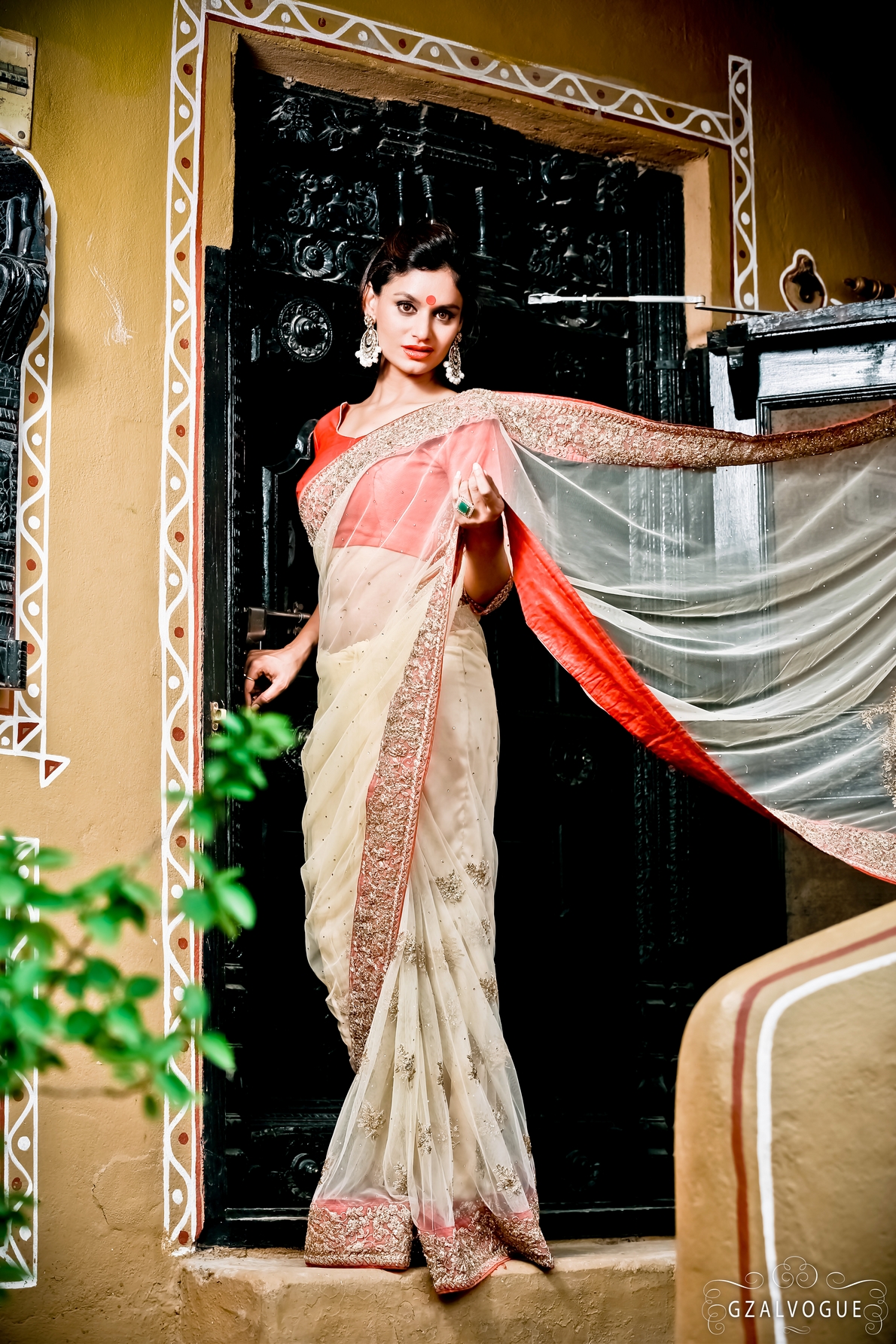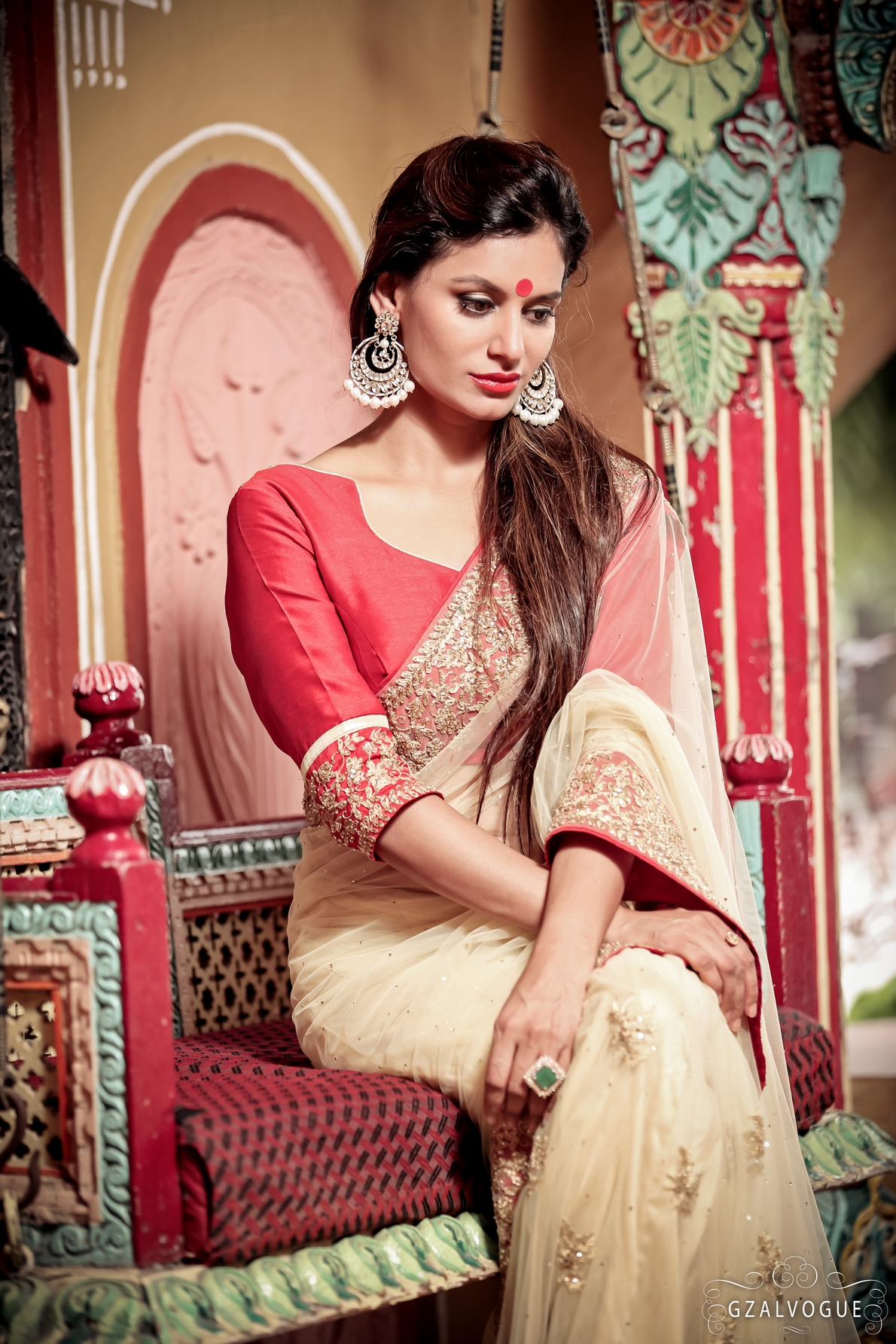 When it comes to fashion jewellery I totally adore designs of " jewel couture"  because accessories have been one of the most important elements of a woman's fashion statement. It is more than a piece of art but also an integral part of a woman's wardrobe and goes well with any kind of traditional wear.When Reetu Kabra the owner of jewel couture in Indore showed me these Bali's it was love at first sight for me… particular Chand Bali(earrings) can complement your style while adding grace and charm to your look. Whenever I see designs from the jewel couture I feel like my eyes are filled with tradition from the Indian treasure and when I touch them I feel like, if I wear it I will end up looking like a queen who rules the world with immense beauty of Indian tradition. I feel great that they choose me to do a photo shoot for them.
I have tried to do justice to these Bali's by pairing it with this beautiful saree, As I wanted to keep it simple elegant yet eye catching trendy. I have added this big bindi for extra dramatic look all thanks to my friend Babita who inspired me for this look.
For me it's the perfect look for any sangeet party or any celebration where u r planning to look traditional yet attractive and trendy.follow the link to buy these beautiful fashion jewellery by e jewel couture
thanks to Unnati Singh the owner of Mansi beauty Academy Indore who has done the fabulous job by giving me this beautiful and flawless face using her makeup tactics. Actually, I have never ending skin issues but you see the art in the hand of this beautiful lady she made my skin look so flawless that I m totally in love with my skin. Now I have found the perfect place for my beauty needs.
Now make it two way conversation by commenting below... will love to see what my readers think of my work... thanxx
Until my next post 
Stay Vouguish Stay Blessed...
Gazal