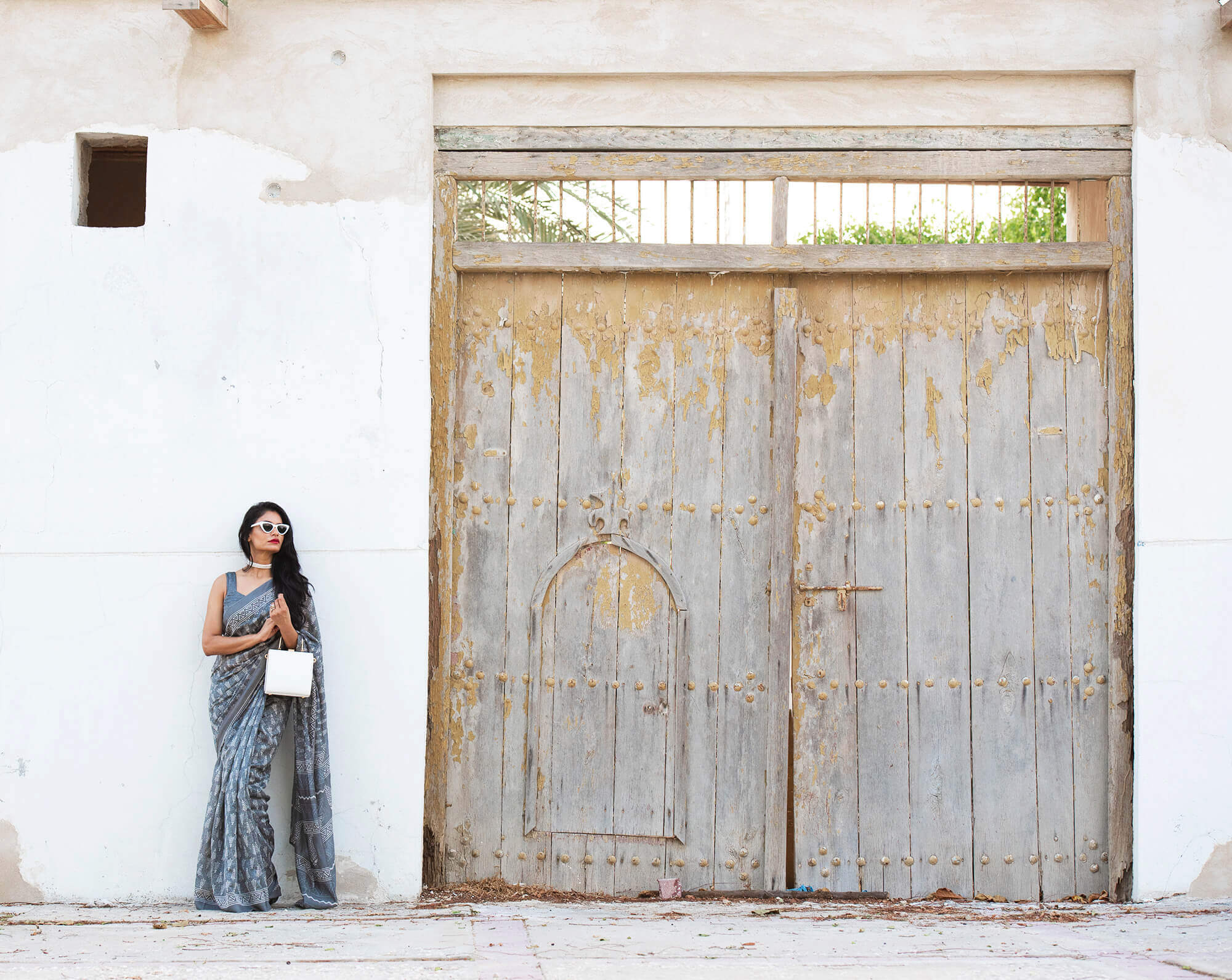 Have you ever wondered why suddenly so many posts on my blog are having traditional Indian fashion? Or why have I suddenly started wearing a more of Sarees in my shoots? Not only in photos but even in my personal life, many of you might have noticed me wearing a Saree even if it's a luxury event which barely has got anything to do with wearing a traditional outfit. The story behind this is as below…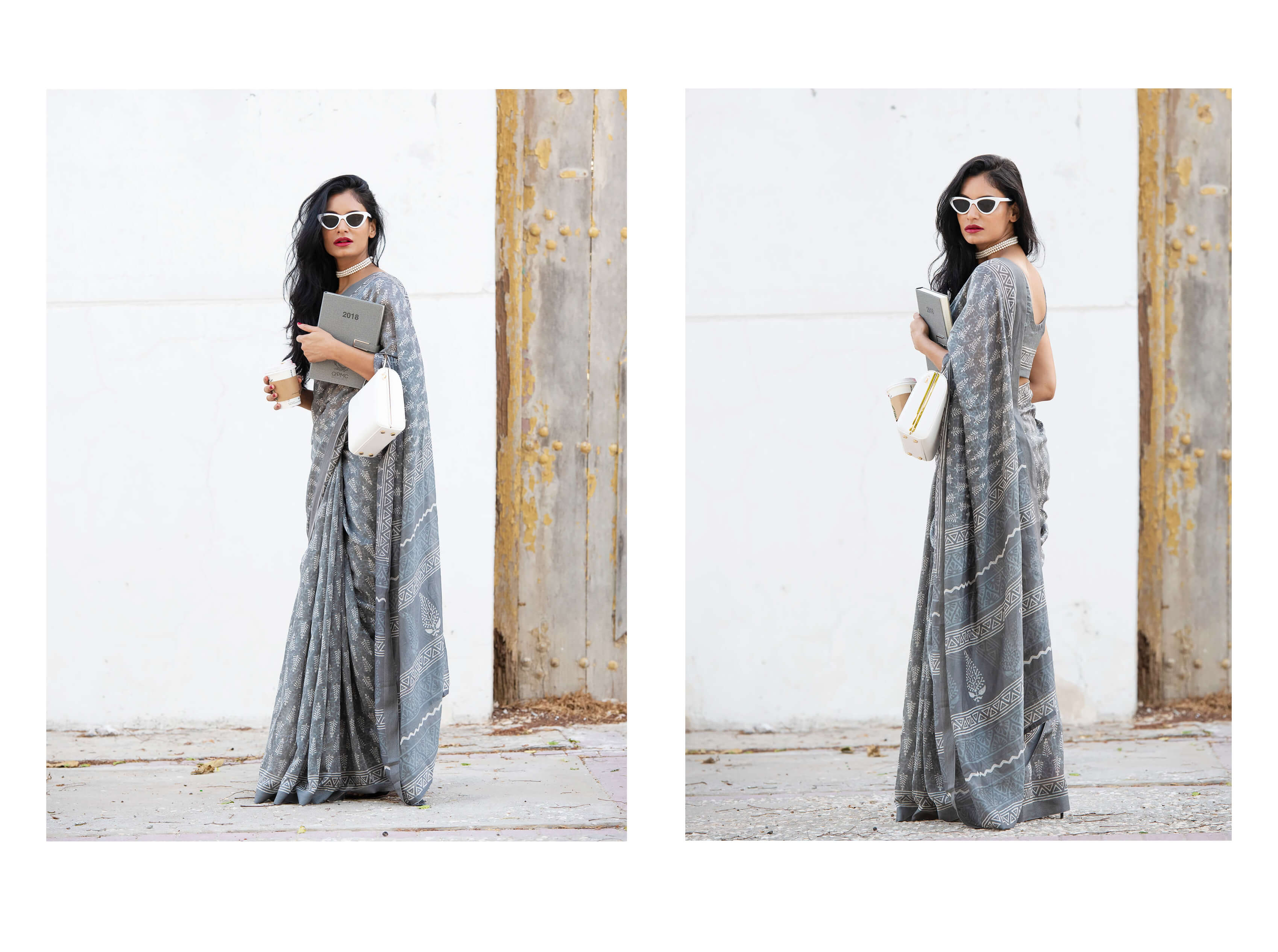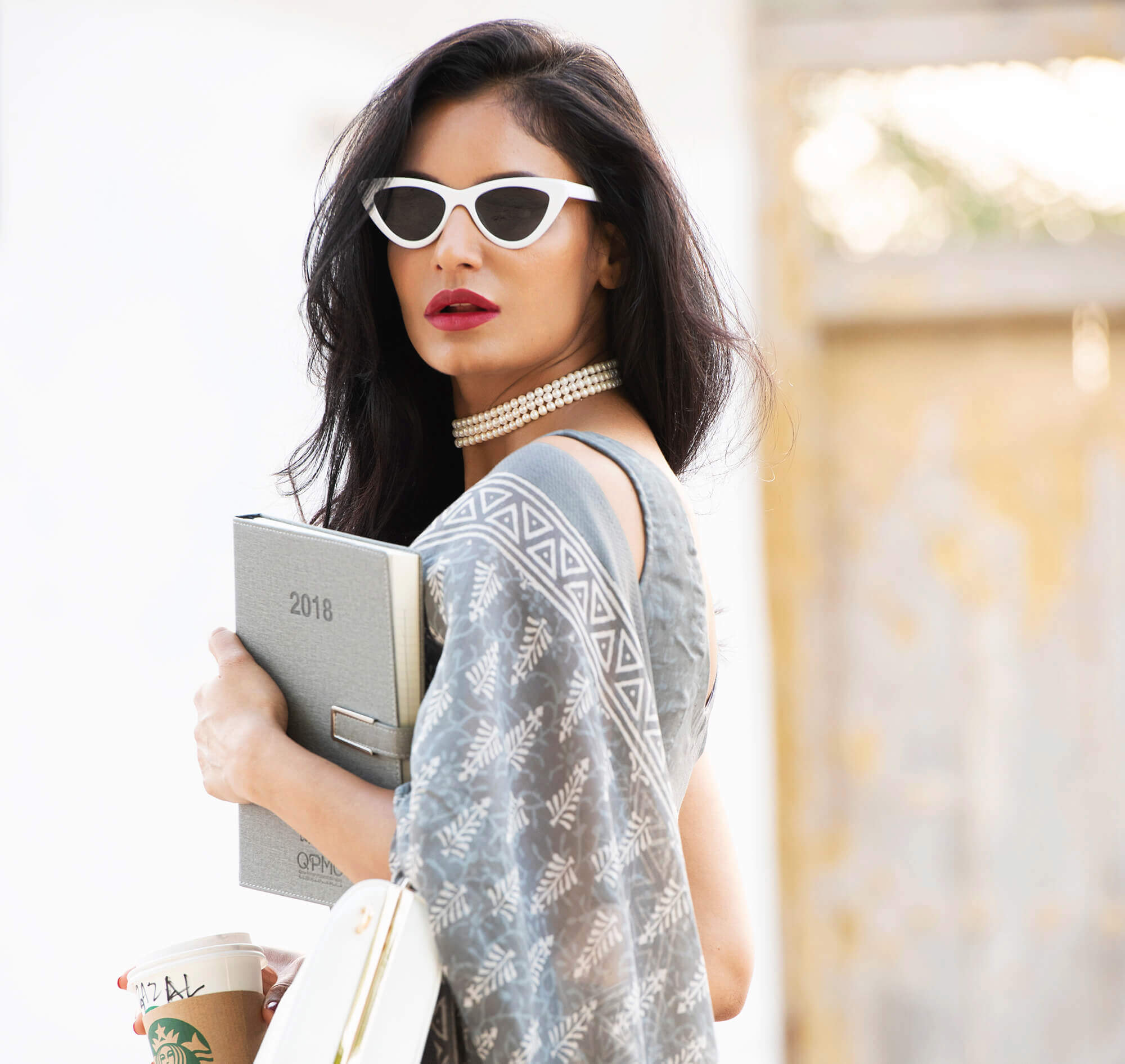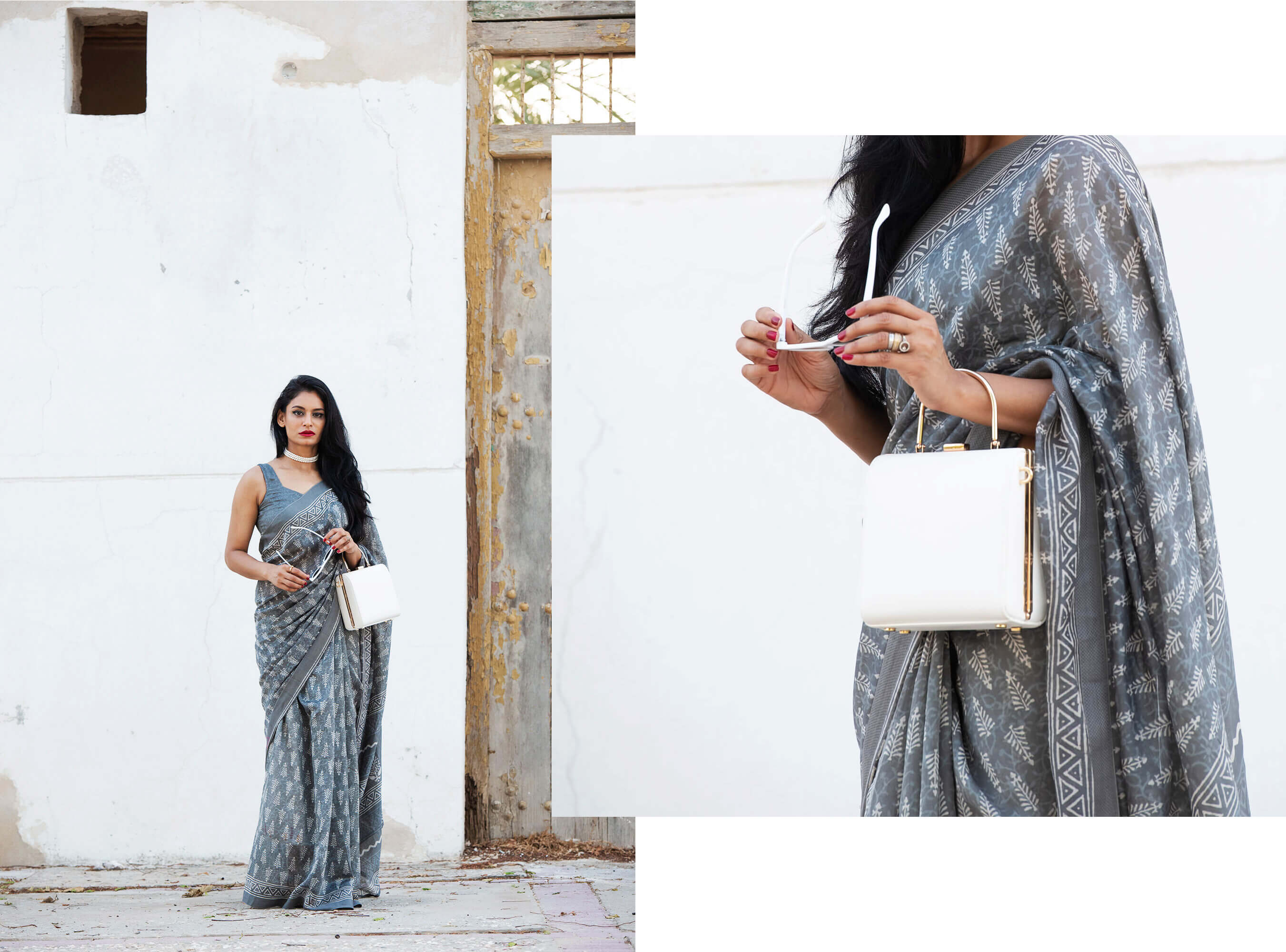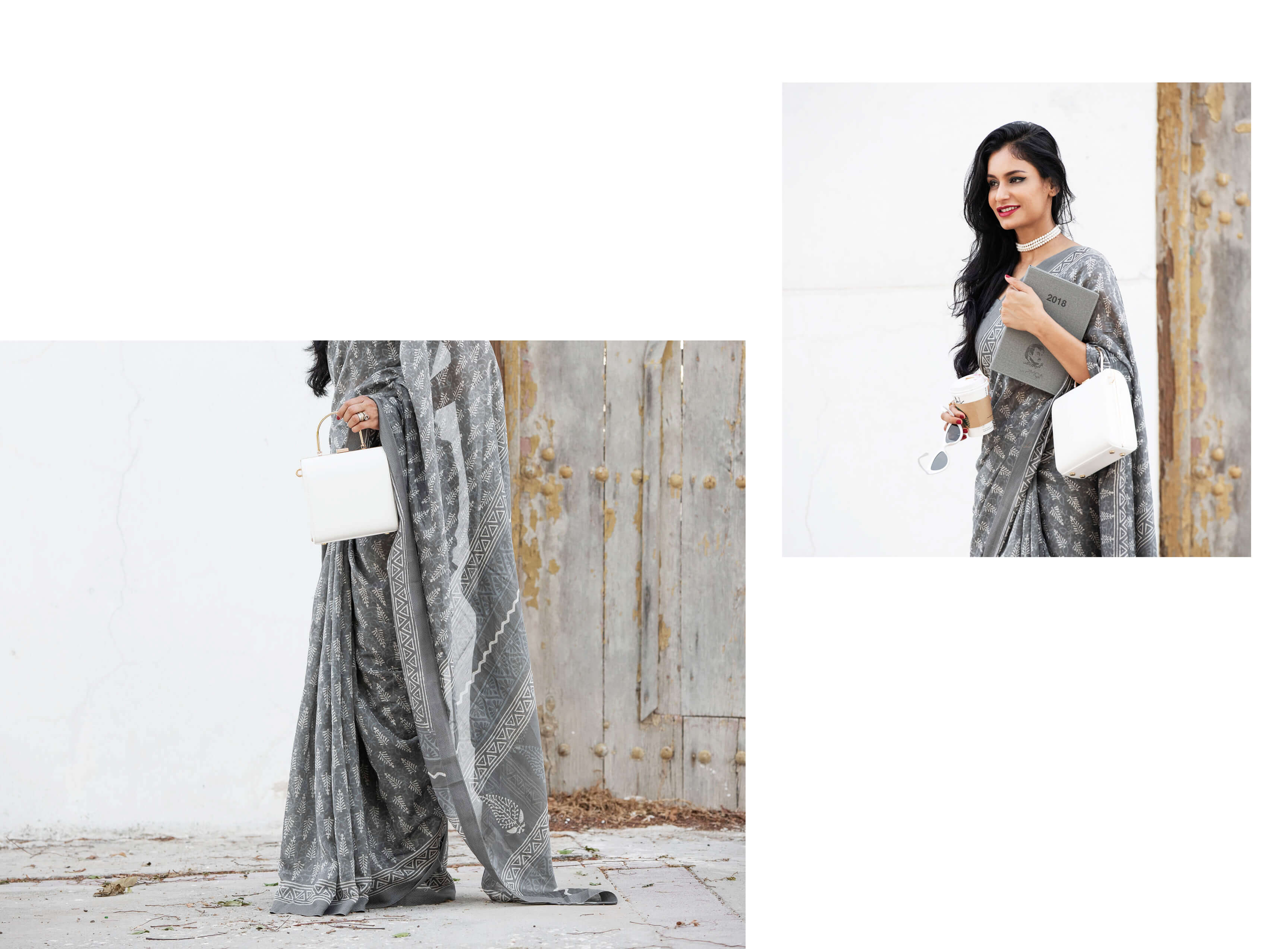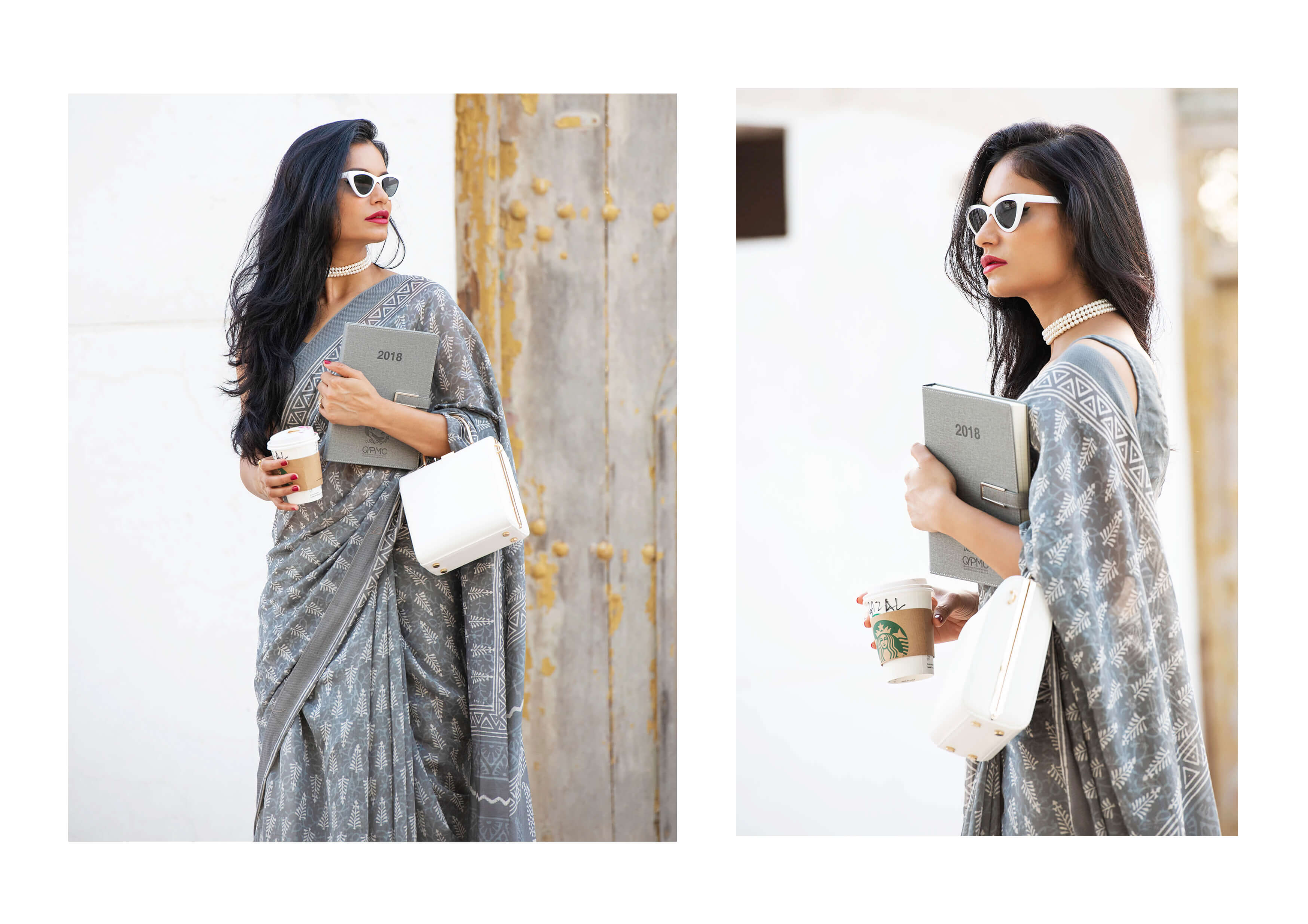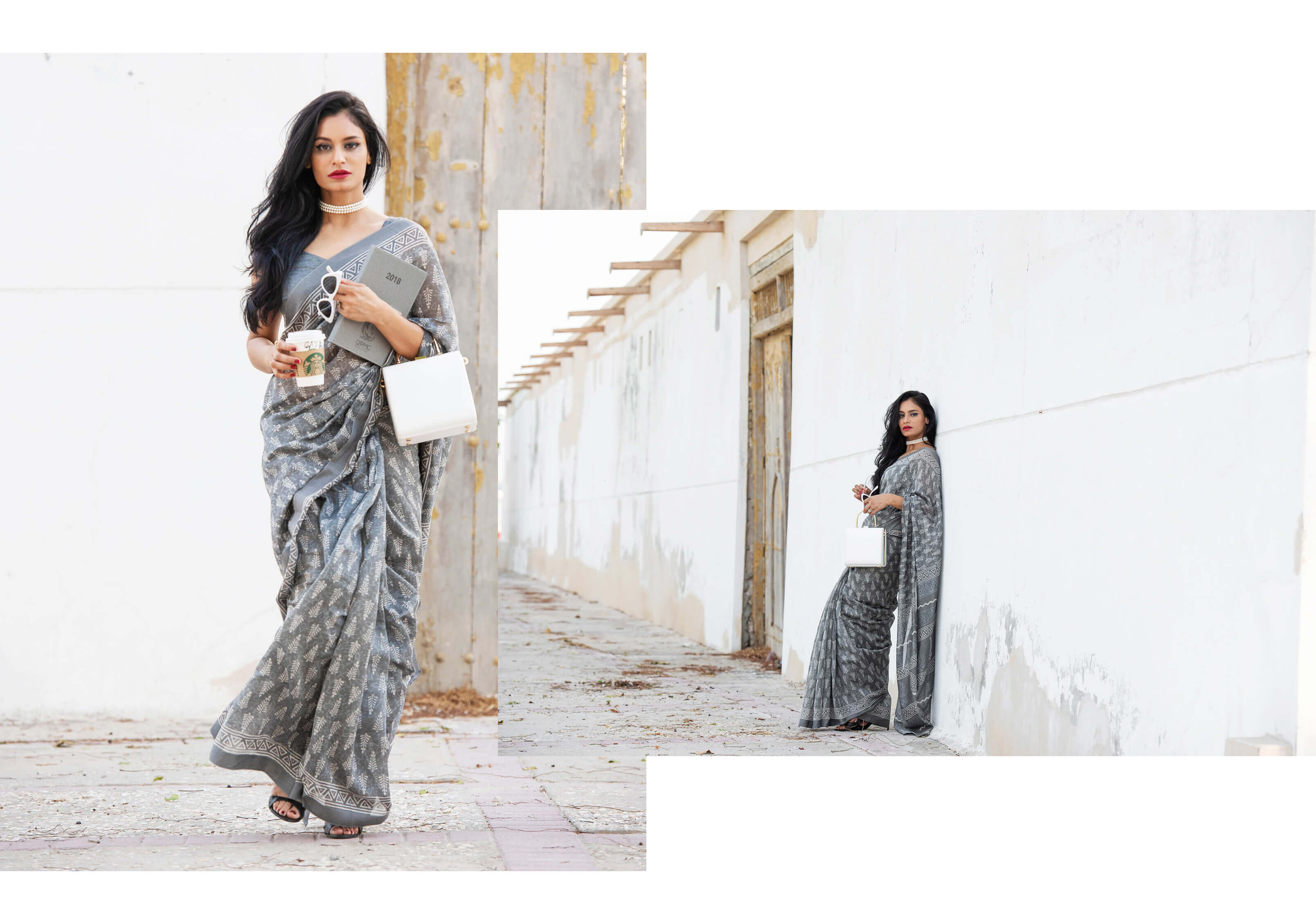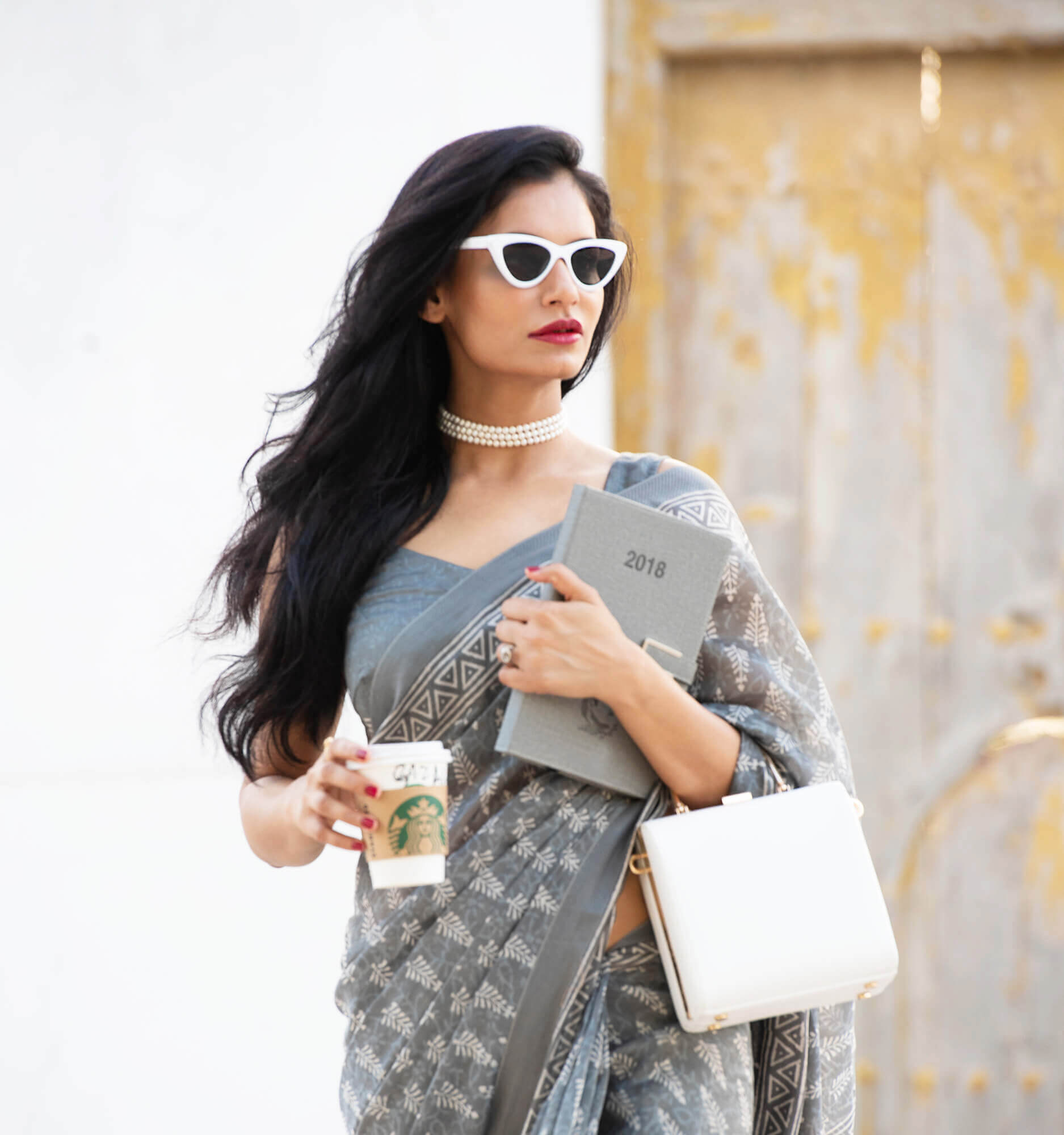 In the month of August, I had an opportunity to attend this event, where a few of us were sitting and having a healthy conversation about life and world. You know, when attending these luxury events, it's not that you have talk with only people who are from your circle or are the ones you already know. At times, in the same group, the people with whom you exchange your knowledge or experience with, are the people who do not fail to challenge your tranquillity.
One of the ladies, who scrolling in her phone, suddenly asked "Did you see this video of the life coach who recently visited India?".
She drew attention of all of us, a little more of mine as it was about India and I was the only one who was Indian there. Then she showed us, this video where a local life coach was distributing food packets to poor Indian kids on the streets. Whatever she did was filmed in a video and she posted this video with some caption like "be more human and kinder".
And then everybody who watched the video was pitying on how poor India is as a country. They were feeling so sad about the life in India that they wished they could do something about it. Out of them, one woman turned to me and asked "It must be very difficult being an Indian and being a blogger in Doha?" To that the other women added "For Gazal, it's not difficult, because her blog doesn't show much about India or Indian culture, so she will remain a successful blogger in Qatar."
Then the ones who had more of a kinder approach came to my support by saying, "Everyone knows very well that Gazal in an Indian."
One of my friends said, "for your kind information, Gazal is the only blogger in Qatar who has said 'NO' to many luxury brands in Qatar."
Supporting me one more said "how many bloggers do you know in Qatar who return the payment and cancel the collaboration after knowing that it's not worth the money and not up to the mark?"
I paid more attention to the people who knew a lot about me and were defending me like family. Though with many of them I wasn't very close but still they supported me as if we were sisters from another mother.
They all were busy in discussing something or the other, but I was feeling delighted and joyful, thinking "how beautiful world is to live!" and that most of us have a kind heart and we are capable to take the stand of right or wrong.
But there was one woman who was more sensible than all of us and asked me "Is India really this poor?" I said, "Yes there are some parts in India which are lacking many facilities but then there are parts of Indian cities which fall in a list of 'the world's top 5 most expensive places to live'. My country is mixed of many things on an extreme level. You can spot extremely rich and poor- both kind of people in my country."
But sadly, people pay more attention to the part where they can make themselves feel superior or they choose to acknowledge the only part where they can show how the rest of the world is having better life than Indians. Or maybe they lack to be emotionally more open, to show to the world that they are kind at heart and helping by nature, without showing their visit to a country which is having people who are poor or living life on the street. But there is an interesting fact too; how many times have you seen people visiting UK or US to help poor people who are spending their nights on the streets or begging for food? It's not that needy people don't exist in other countries. It may be on a smaller scale but it's there. We can say thanks to the hypocrisy of world media for controlling the image of many countries for their personal benefit. Anyways Let's not start on this.
After finishing the event, while returning home I made some major decisions and I was happy that I attended this event, as it was going to be a turning point of my blogging journey. After reaching home, I called my team and informed them that for next few days we are only focusing on Indian outfits and that the rest of things should be postponed for few months.
Since I didn't wear saris very frequently, I didn't have a big collection of saris. I had to change my entire wardrobe and replace all my western outfits with saris. We all started searching for online stores where we could get nice and daily-wear sarees and get them delivered to Doha. After ordering my saris from seven different online stores, we looked for a good tailor who could help us get the blouses done in no time.
I was happy that we were able to arrange everything very quickly and everything was going flawless with my plans of changing my wardrobe. Now, I'm committed to make it clear that I will be doing the same business what I have been doing in Qatar, but this time, most of my meetings will be done in a SAREE.
Though, since the day I have started wearing a Saree I am getting a mixed response but the good part is that I'm getting more respect and attention of people than I was getting before. And a very small number of people, I would say may be 15-20% people, who are insane feel unhappy after getting to know that I am an Indian. In the coming days I will be sharing with you about the places in Doha, where Asians should let go for racist behaviour. And what are the places which deserve more business for having 0% racist behaviour.
And I promise you I will try my best to keep up with the class and elegance of SAREE in the most stylish way.
Stay with me, as without your support I won't be able to bring the change in this city I'm committed to.
Signing off for now
Until my next post
Stay Voguish Stay Humble.
Gazal