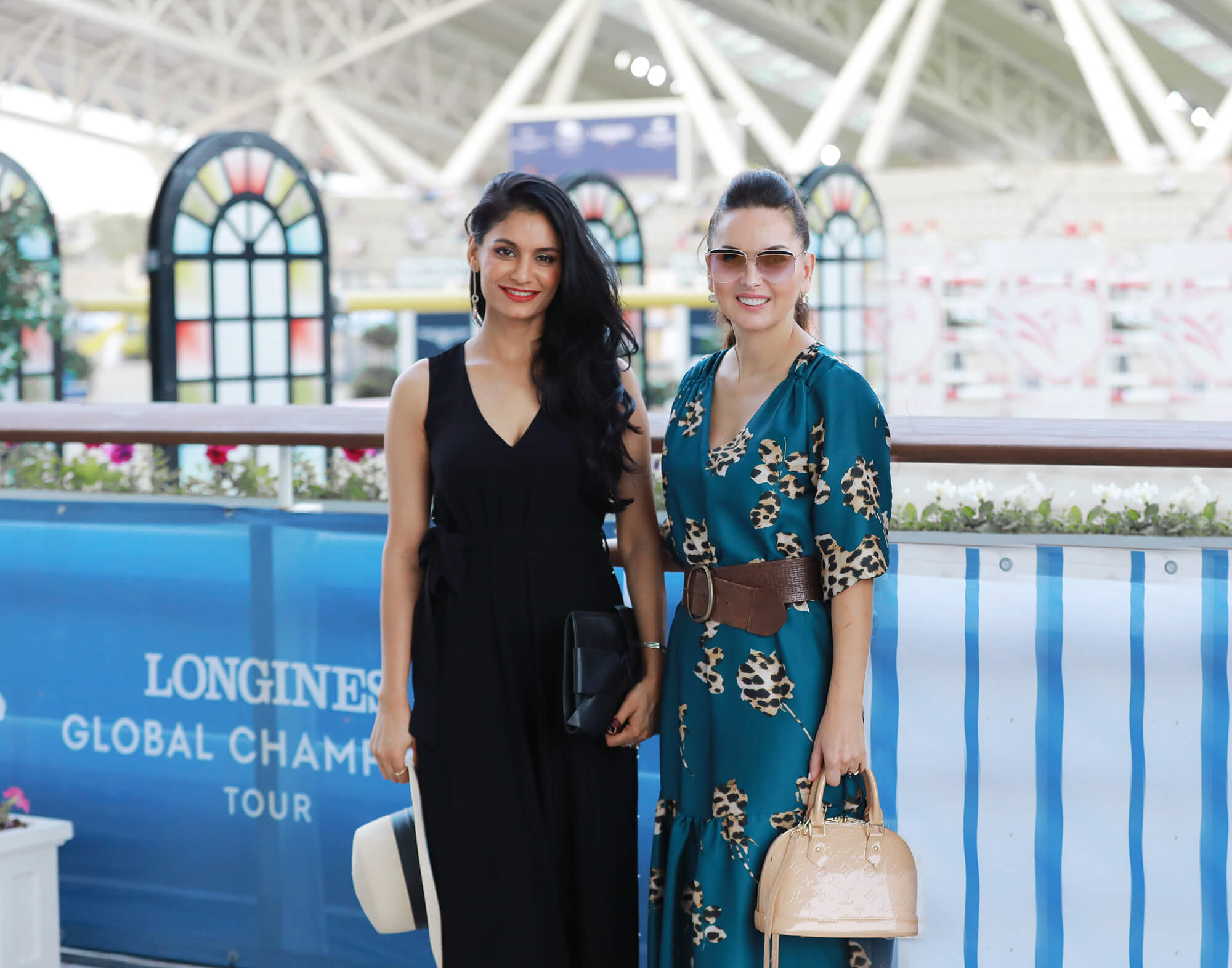 If you are a fan of luxury watches and horse-jumping, and if you live in Doha then you should not miss a chance to attend Longines Championship tour Doha which is held every year
at AL SHAQAB.
In 2018 it took place on November 8th to 10th. It  was one of the most amazing experience in my life, even though it was my first time witnessing such a big and luxurious game show. It was indeed an honour to be a part of this event. Seeing world class horses and renowned champions so close was a very different kind of experience.
This is one of the biggest horse-jumping events in the world, brought together with the top horses available and champions from many countries alongside Qatari riders which was held at Al Shaqab.
Since inception, Al Shaqab has worked to set the highest standards in breeding, equine research, equestrian arts, and horse welfare. Along with bringing world-renowned events such as the Longines Global Champions Tour, Al Shaqab also engages the community through various activities and programs, thereby maintaining the long-held love of horsemanship in the people of Qatar.
Al Shaqab is home to a number of world-class facilities, including:
* Equine Veterinary Medical Center, equipped with a full-service hospital, clinic, and laboratory
* Indoor Arena, a 100m x 60m field with 2,500 seats
* Outdoor Arena, 120m x 80m field with 2,100 seats
* Equine Education Department, equipped with the infrastructure to teach horse-riding to people of all 
ages and abilities
* Equine Exercise Center, equipped with state-of-the-art hydrotherapy and exercise facilities
* Equine Training and Rehabilitation Spa