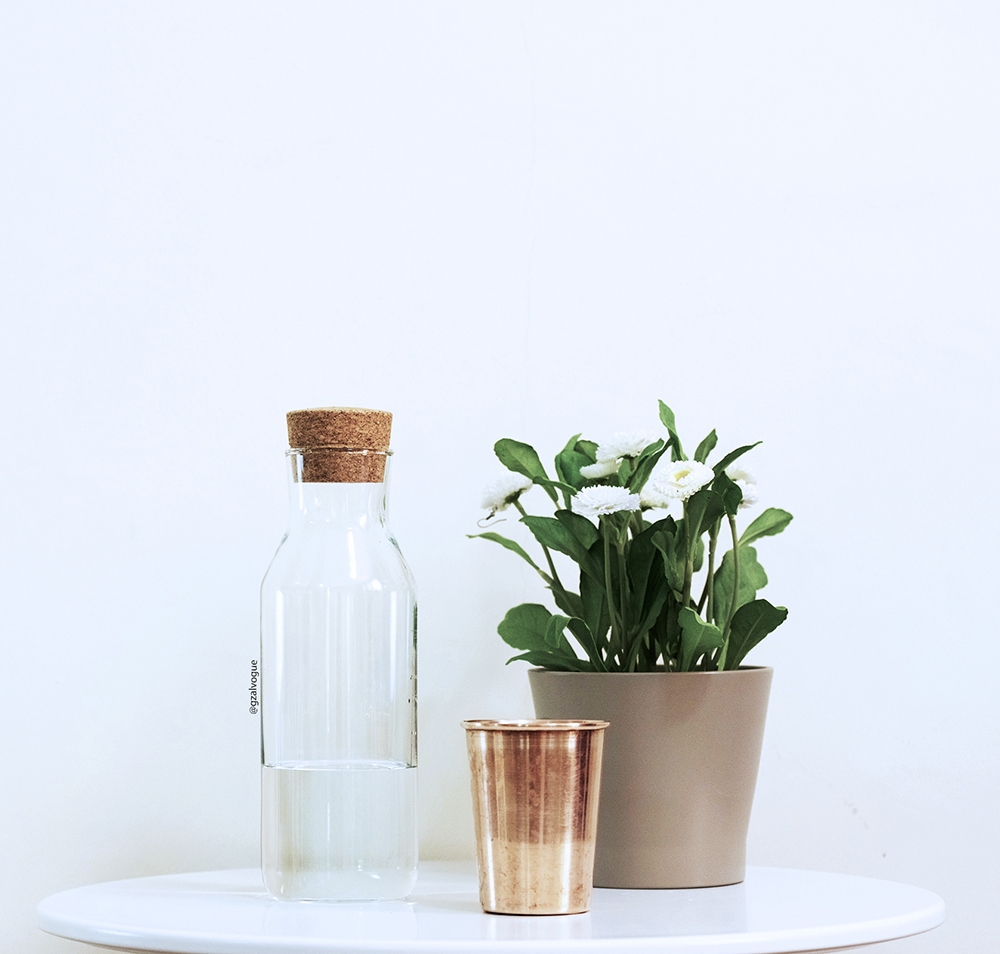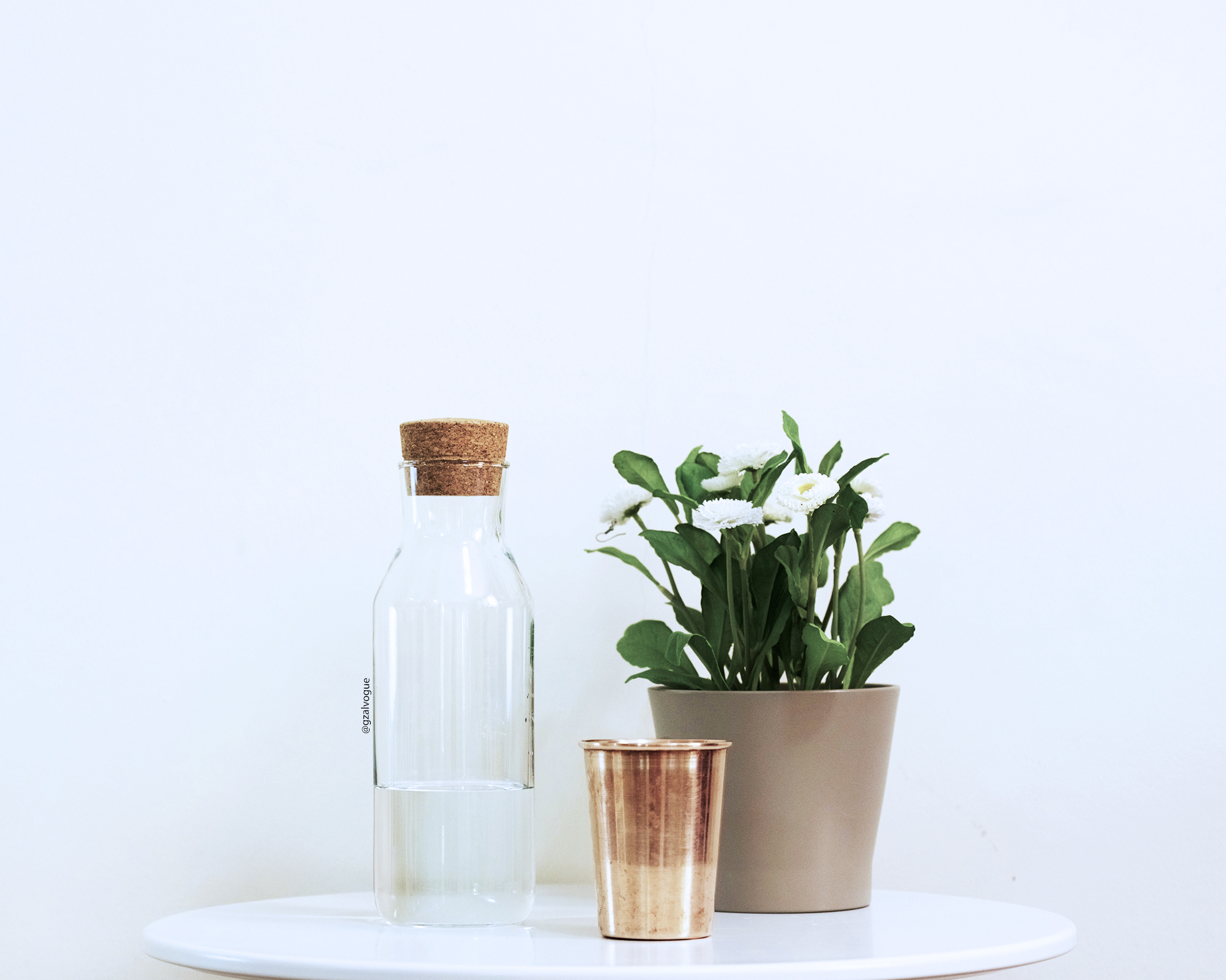 Hey loves hope everything is good as fresh fruits and flowers. This time I wanna share one of healthy habit of mine with you all here on gzalvogue coz I would love you guys to benefit from my experience. Be it fashion, beauty or healthcare!
The healthy habit which I regularly follow is of using copper glass to drink water, because of its health benefits. since i was a little girl I saw my mom is using copper vessels in her kitchen be it a cooking pan, plates, glass or a pot, where my mum used to stored drinking water. i grew up seeing copper and brass at my home .I hardly have noticed anything made of steel or aluminium.
Then I got married and got attracted to these modern fancy kitchen vessels. To having a copper vessel for storing water sounded so old fashioned so had nothing in my kitchen which was made of copper or a brass.
Few years back I was having this health condition where I used to get sick every now and then I was so tired of visiting hospital for small sickness. My husband was worried as i was never committed to having tablets on time or either having them properly. Then my mum suggested me to have the healthy habits back which I had left from almost so many years. I again started drinking water in copper and using copper and brass to cook food. Actually if you keep water in copper vessel, preferably overnight or at least for four hours the water acquires a certain quality from the copper which is very good for your liver health and for positive energy.mom says in old times people used to have water pipeline in copper it says if you leave the tap water undisturbed for an hour, the negativity undo will undo itself. Though in modern days u can't have copper pipeline but I religiously followed storing water in copper vessel coz having medicine every now and then was tough for me.
Actually copper can take care of your health & skin too? For thousands of years, people in India have been known of using copper utensils even back in the days of Kings. Copper destroys undesirable viruses & bacteria's & is extremely helpful in maintaining the health of the body as well as mind.
It's been almost 3 years I've been following this method & I can see it's been working quite well.
Here are some pointers that might help you to make this healthy habit a routine of your daily life.
• kills harmful bacteria
• promote healthy skin
• beats anaemia
• Aids in weight loss
• Boosts heart health
• Keeps cancer at bay
• stimulates your brain
• prevents water born diseases
• helps in maintaining digestive system
• Slows down ageing
I always carry this glass with me when I'm travelling. Copper oxidises naturally and need to be cleaned at regular intervals there are many traditional methods of cleaning copper but i clean it rubbing lemon on it.  hope you found this info useful. Do write in & share your experiences & your views on this tip. Or comment with your healthy habit so I can share with others too.
Until my next post
Stay Voguish Stay Happy
Gazal