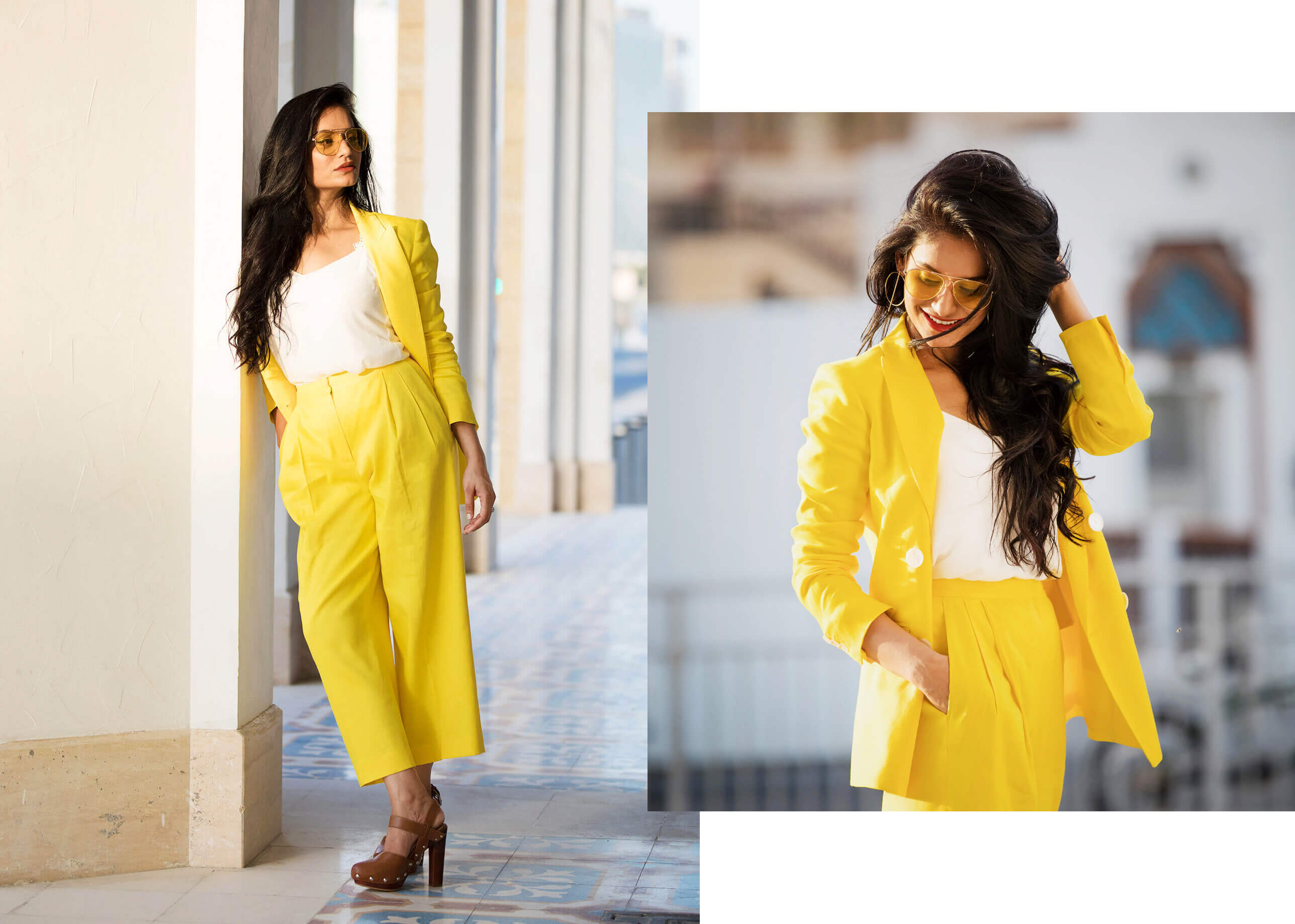 While looking at all of the amazing spring 2018 colors. My eyes were instantly drawn to the yellow in the list.
If you would ask me which color could steal the show and which could get you all the attention without you putting a lot of effort, I would say Yellow. Be it a staple event, afterparty or a business meeting, Yellow is the perfect color to hit on. As it is not only a versatile color, it is enticing too. In my sentiment, yellow is a picturesque color. It is the only color after red which gets eyes stuck on you, be it for pictures or videos. I would say its a safe choice to draw attention. The case is the same for Instagram.  There is a reason that,  when you spot the color yellow in the search engine of Insta you automatically end up clicking that pic because its too bright to be ignored and pops out and makes sure it get all of your attention.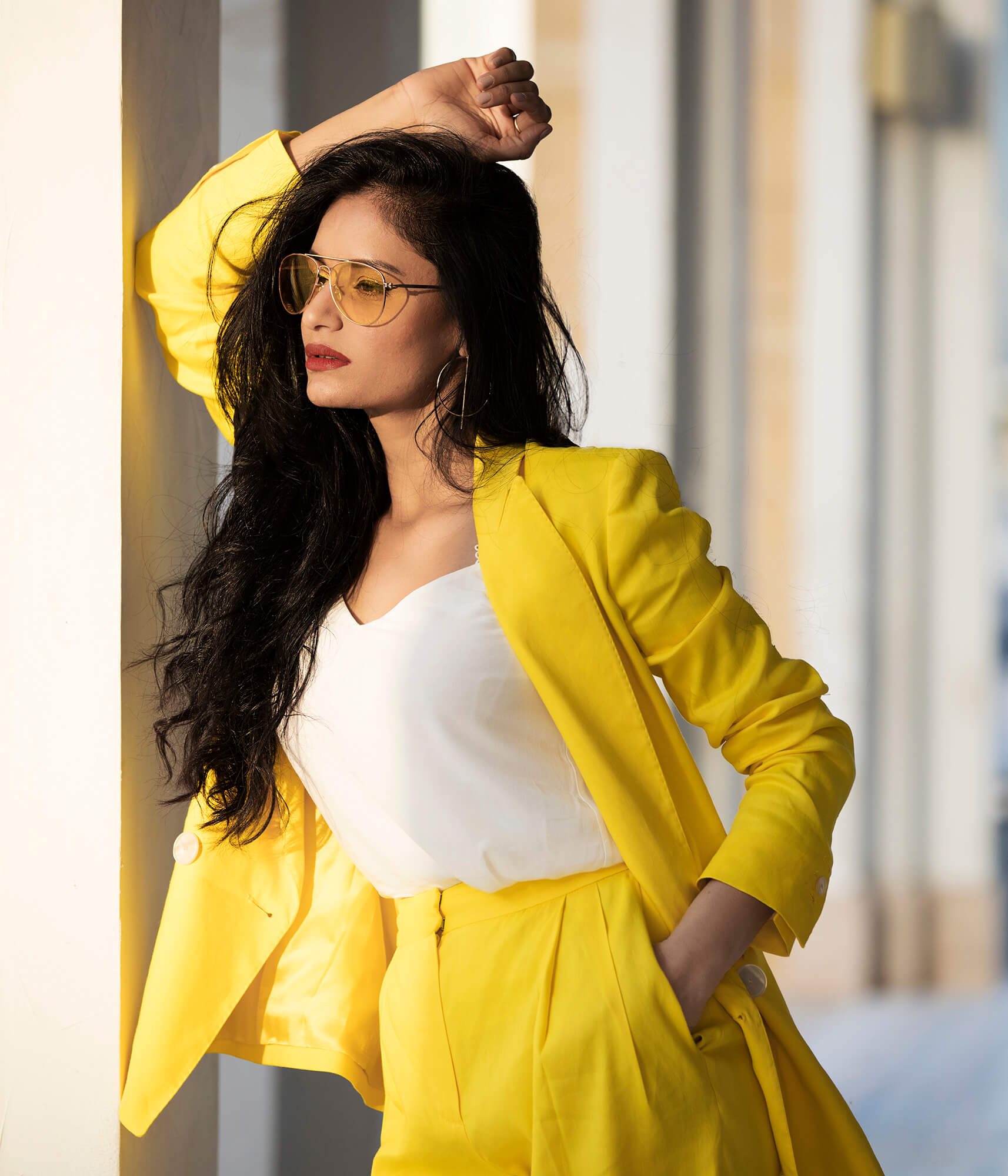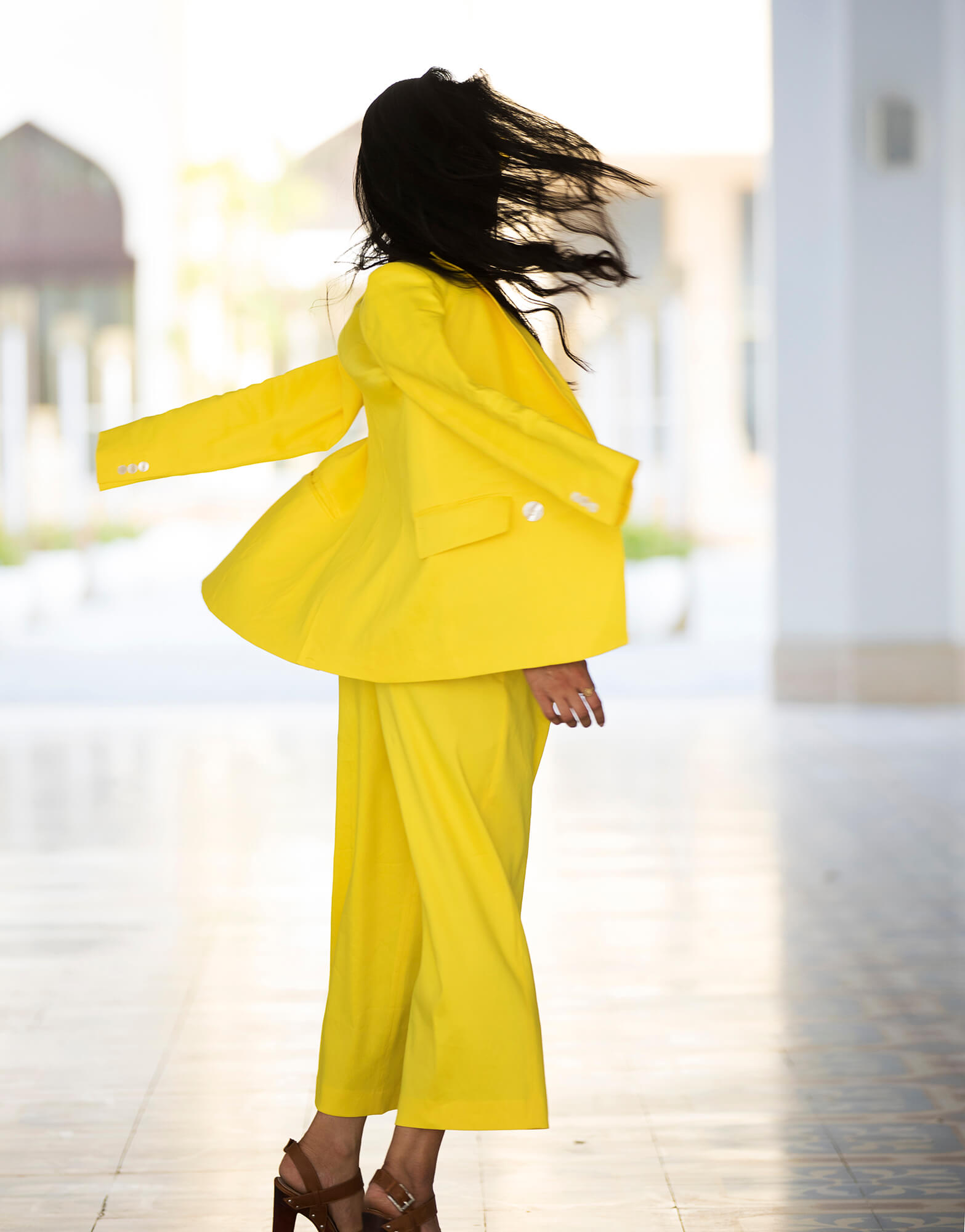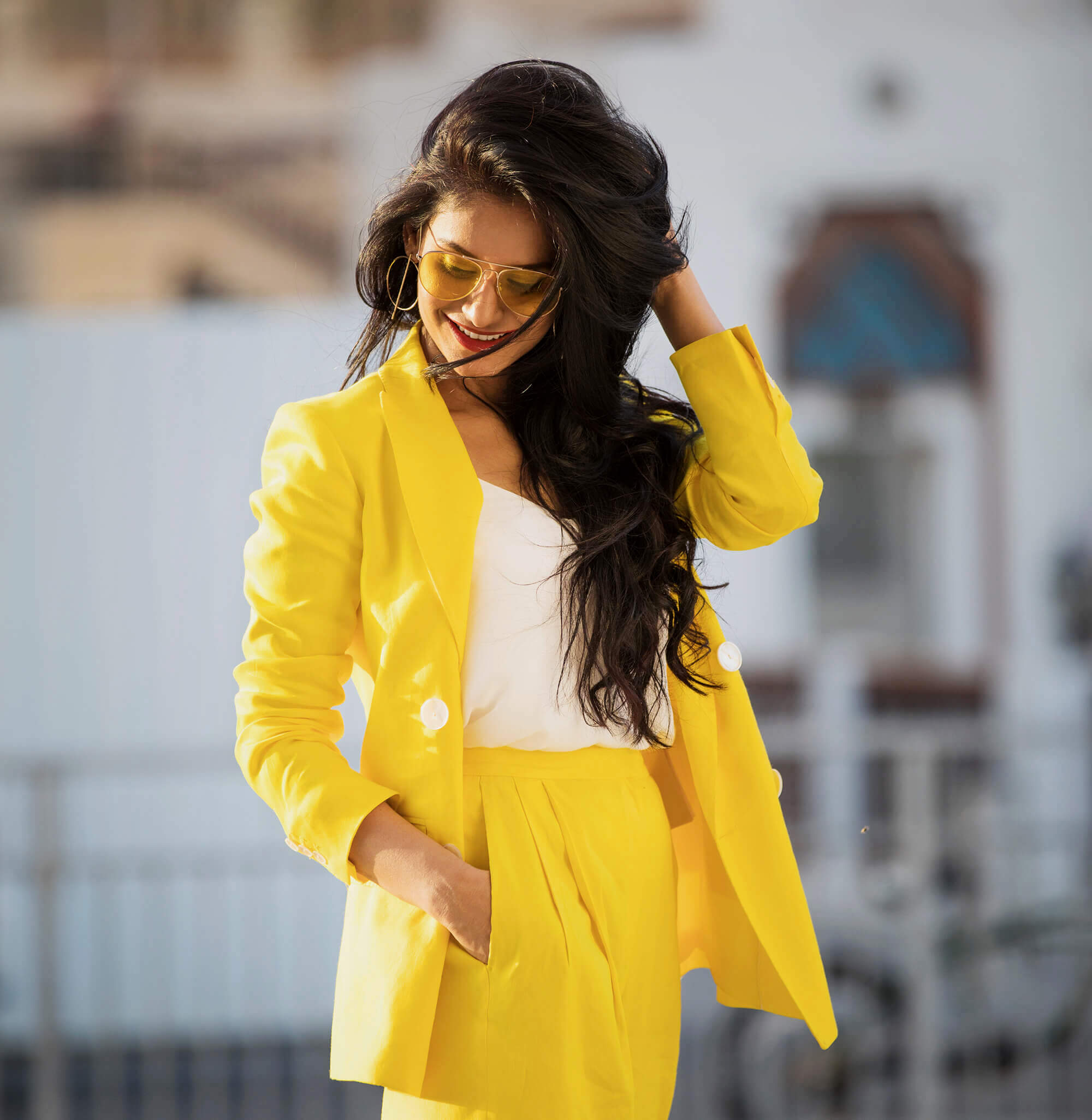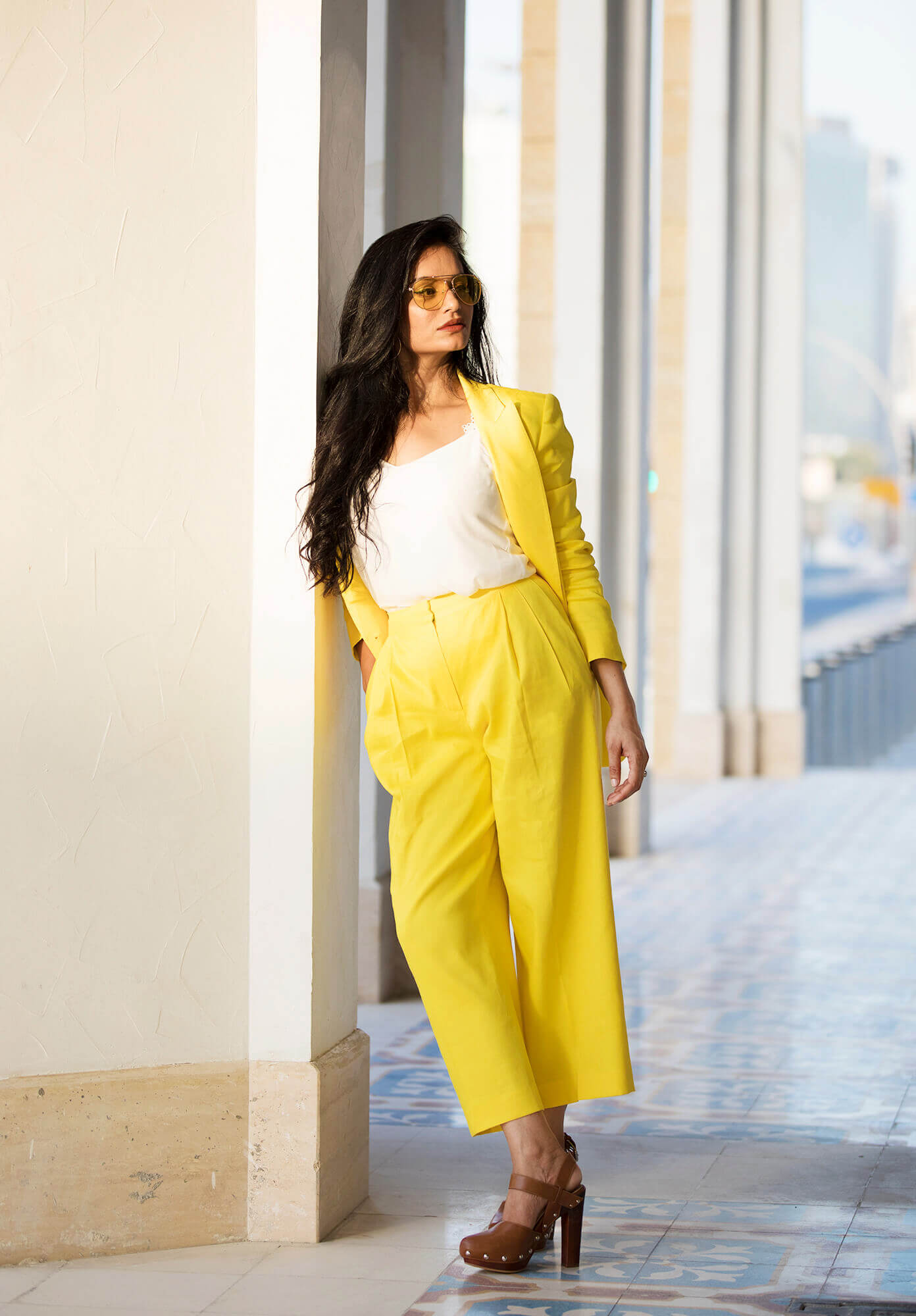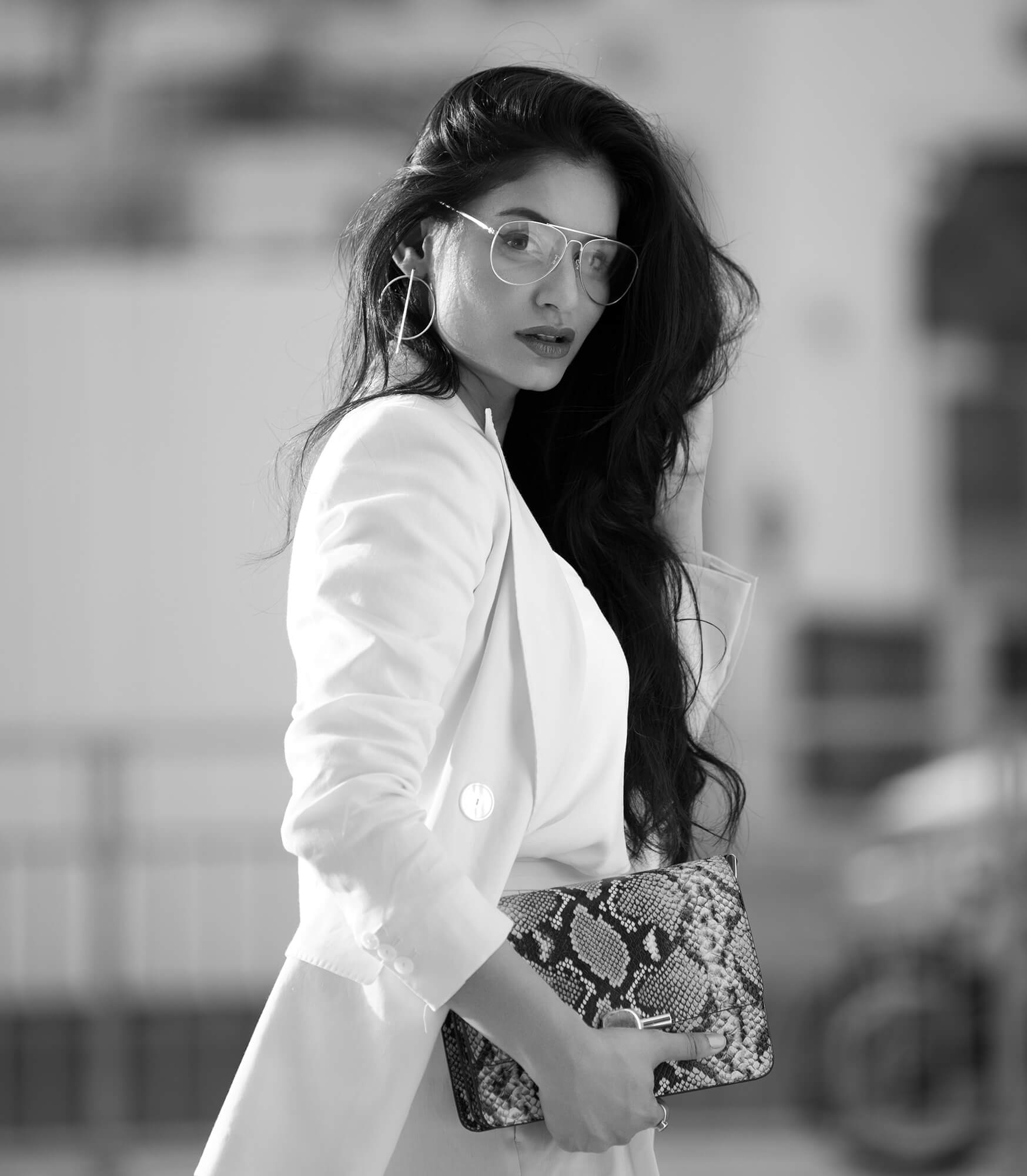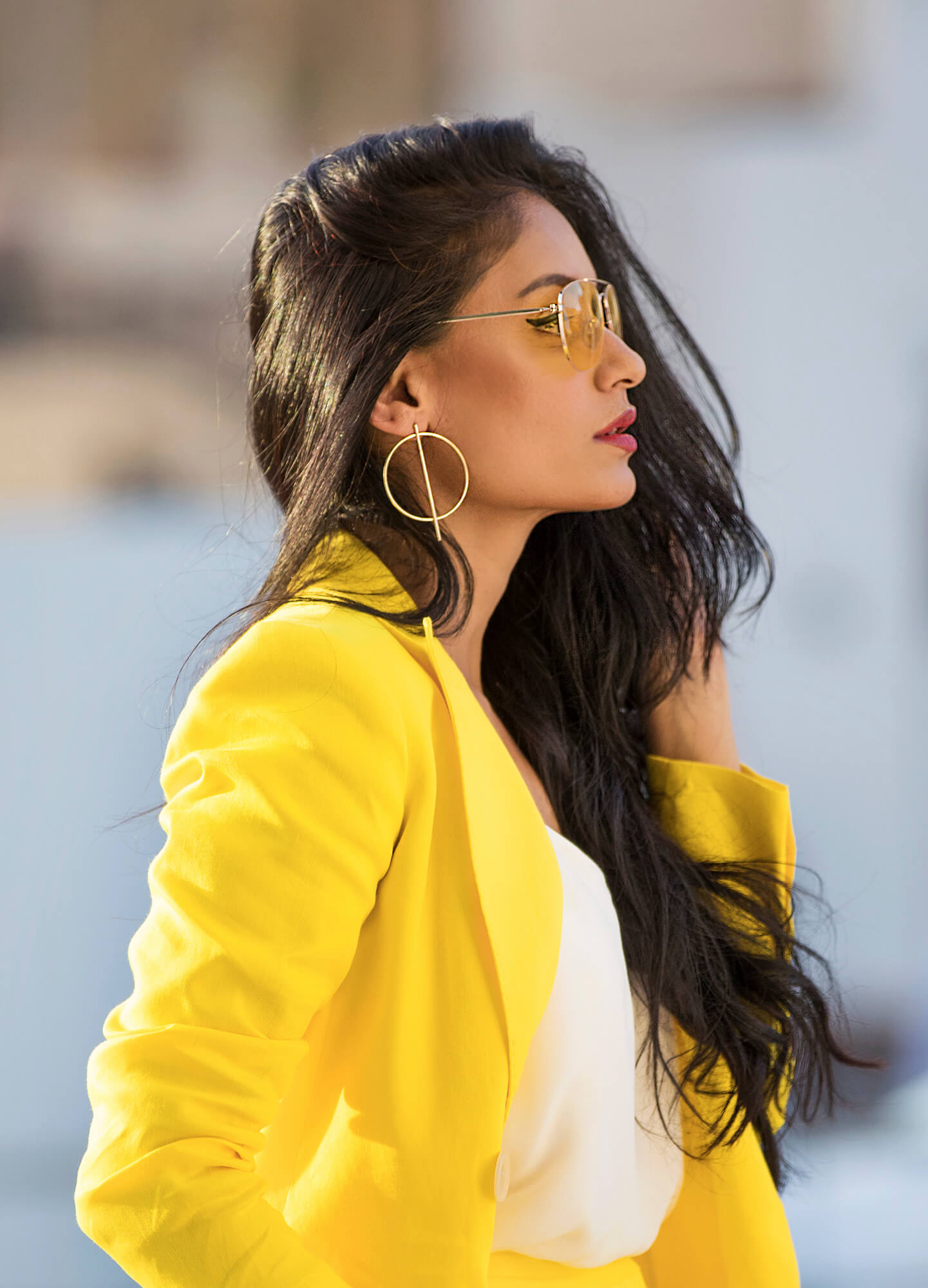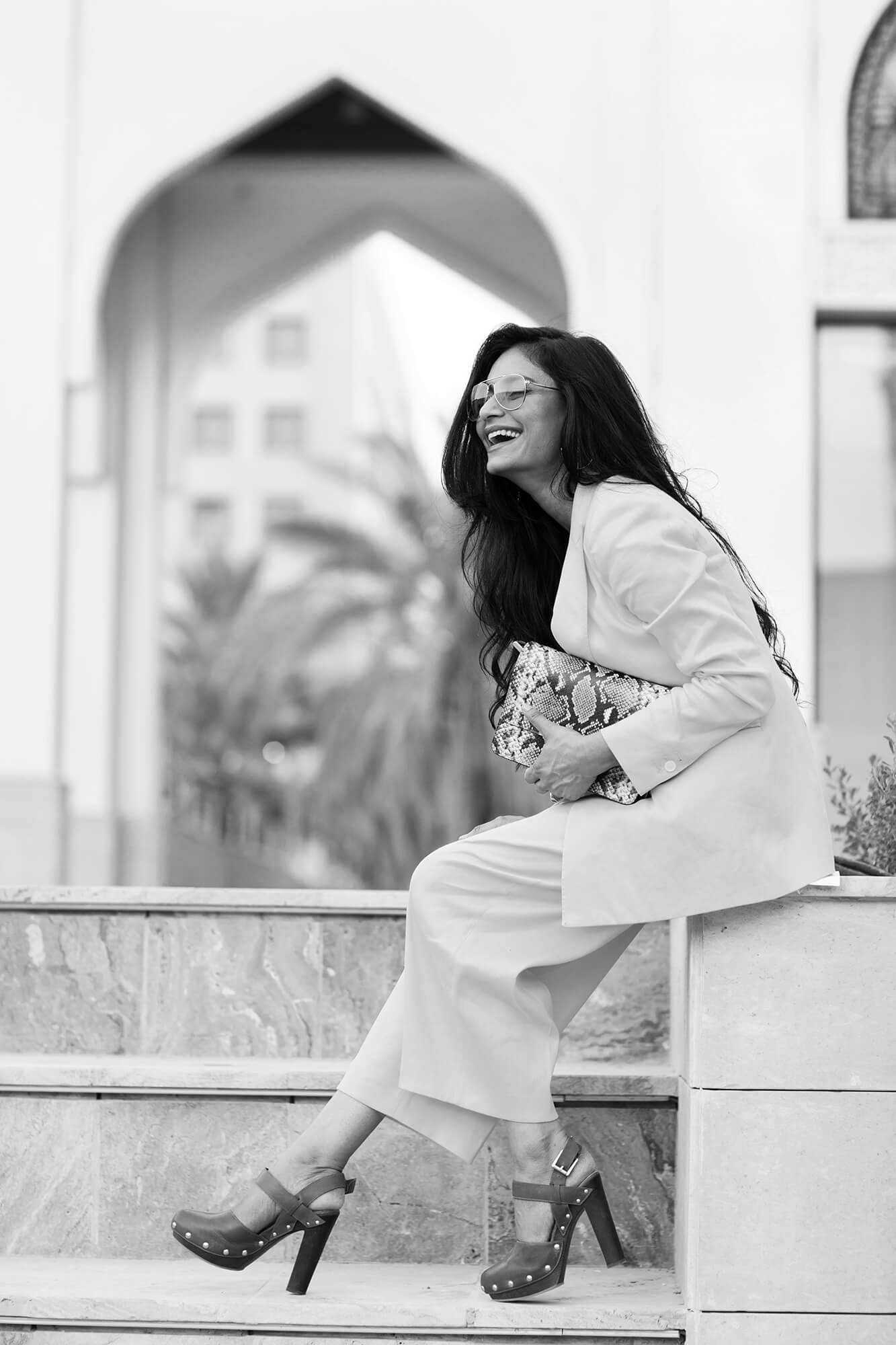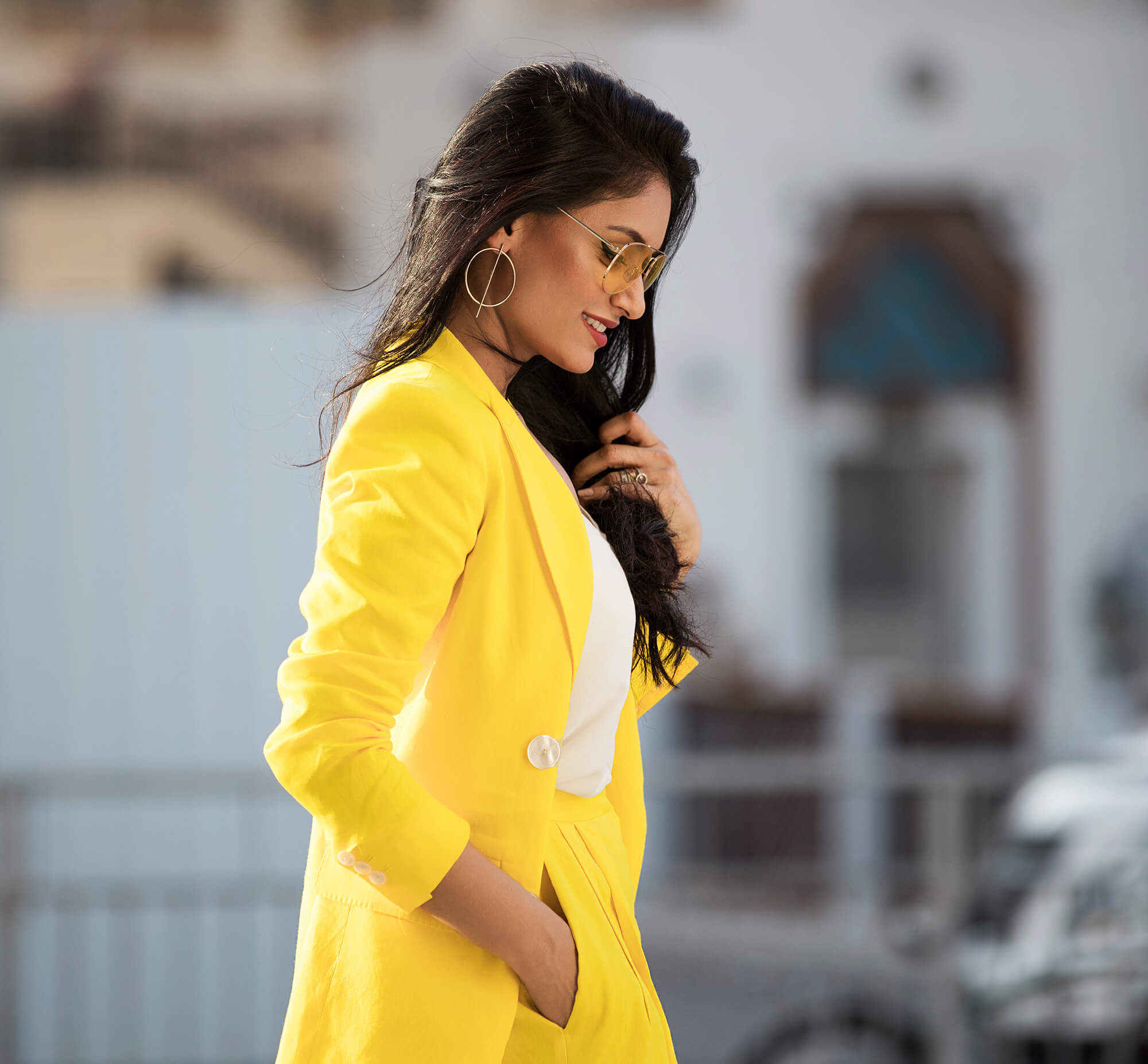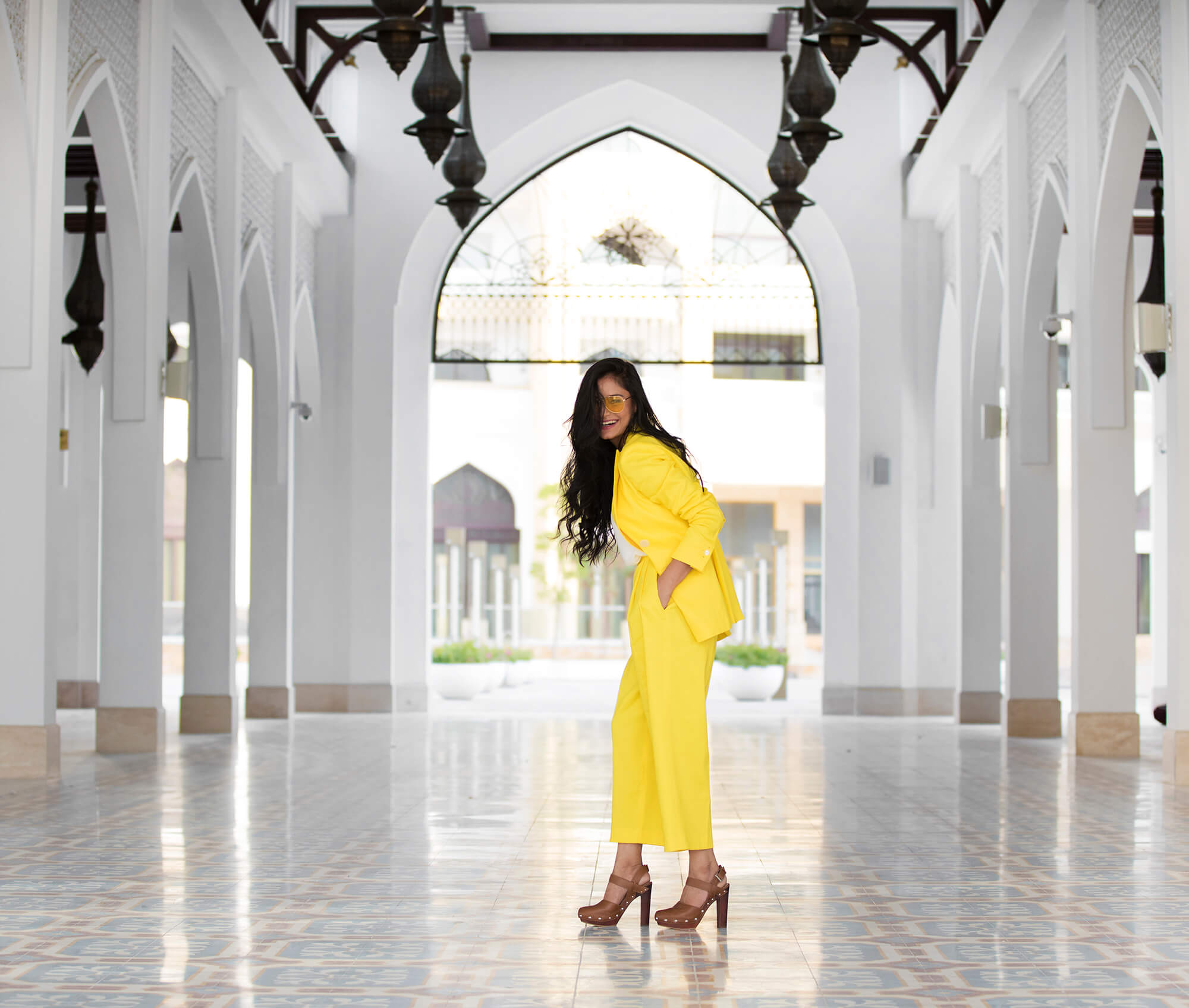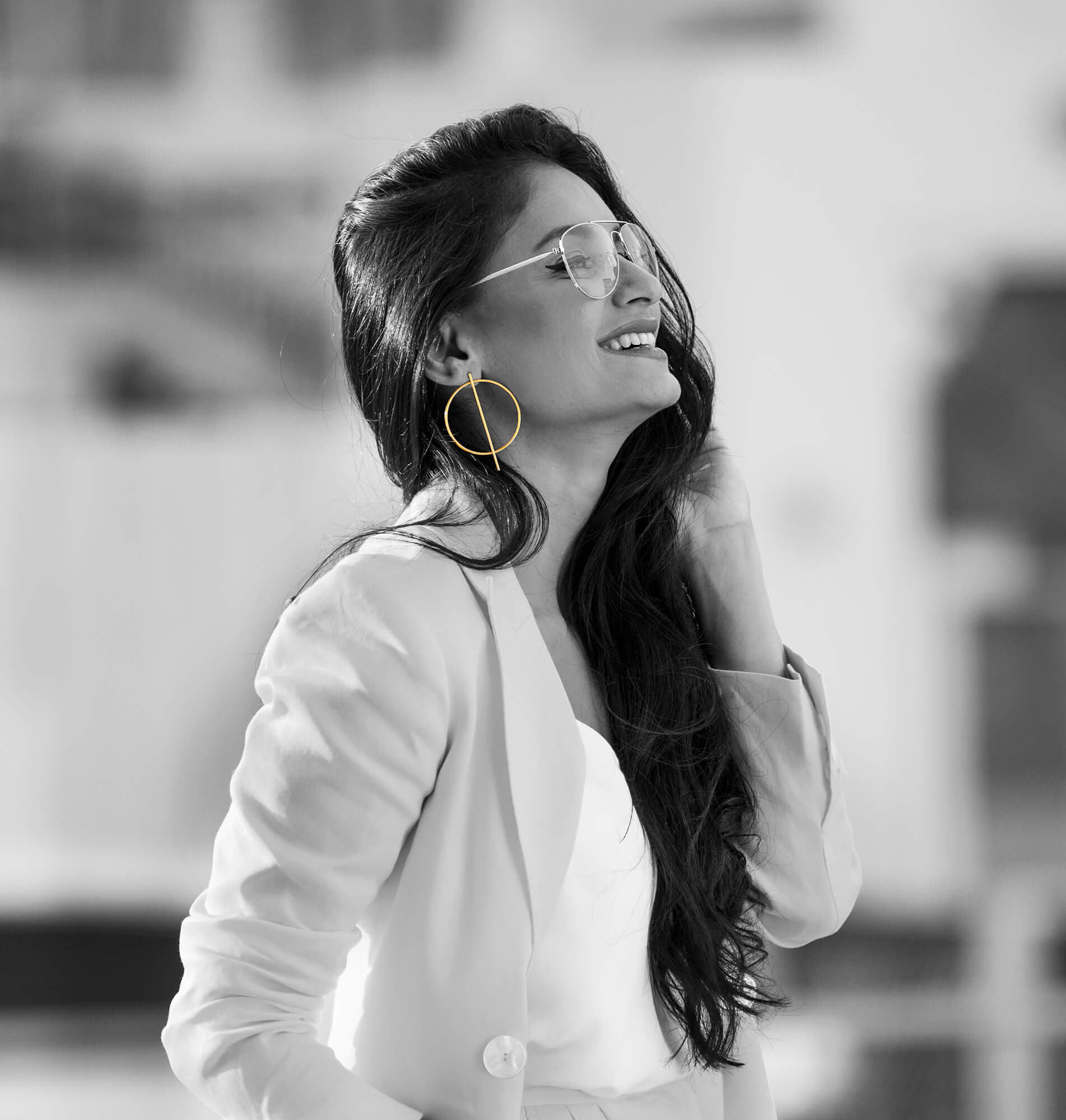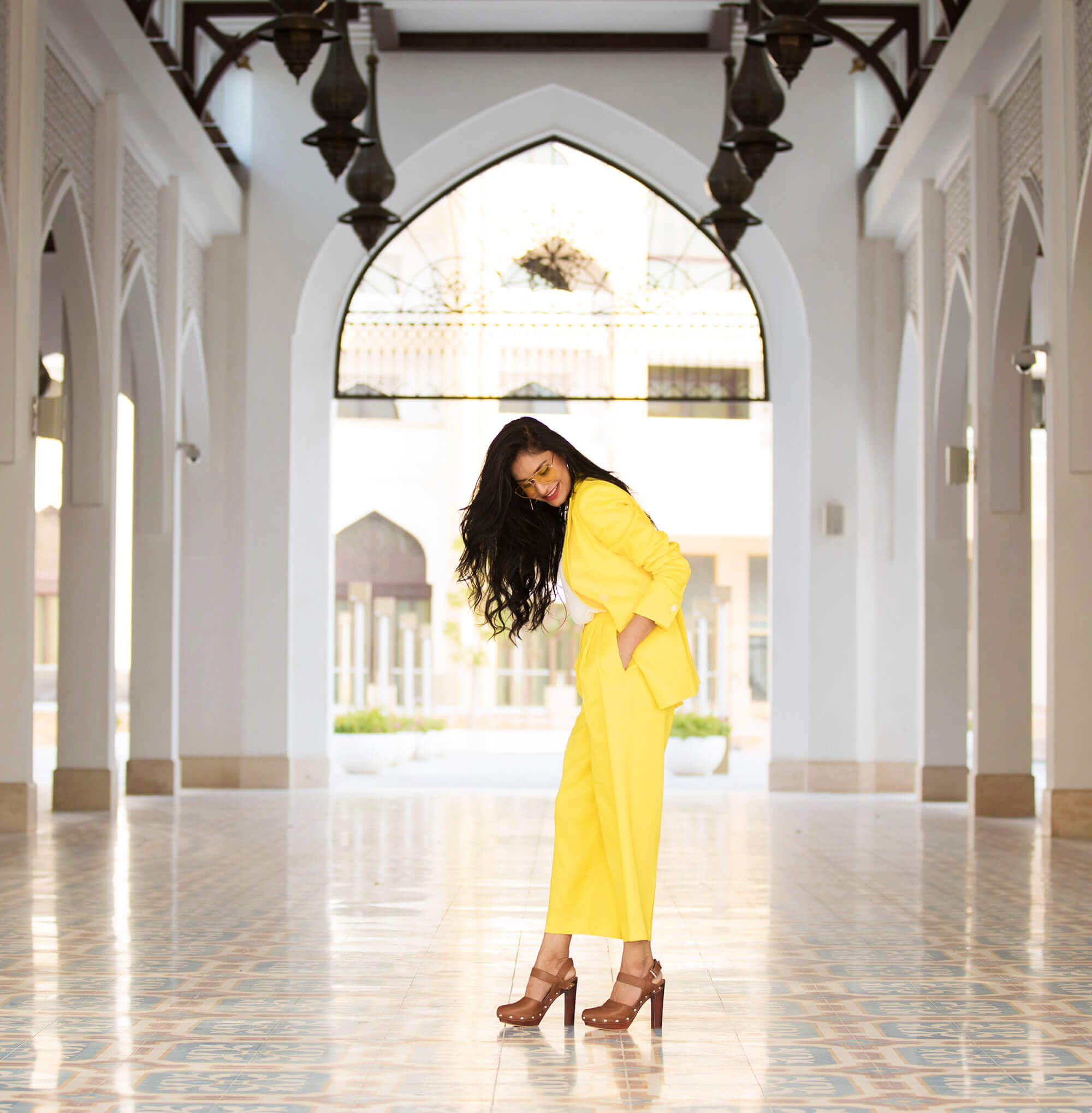 Outfit- Massimo Dutti,  Earring- Aldo, Glasses- Aldo, Shoes-Vinci Cameo, Bag- Massimo Dutti.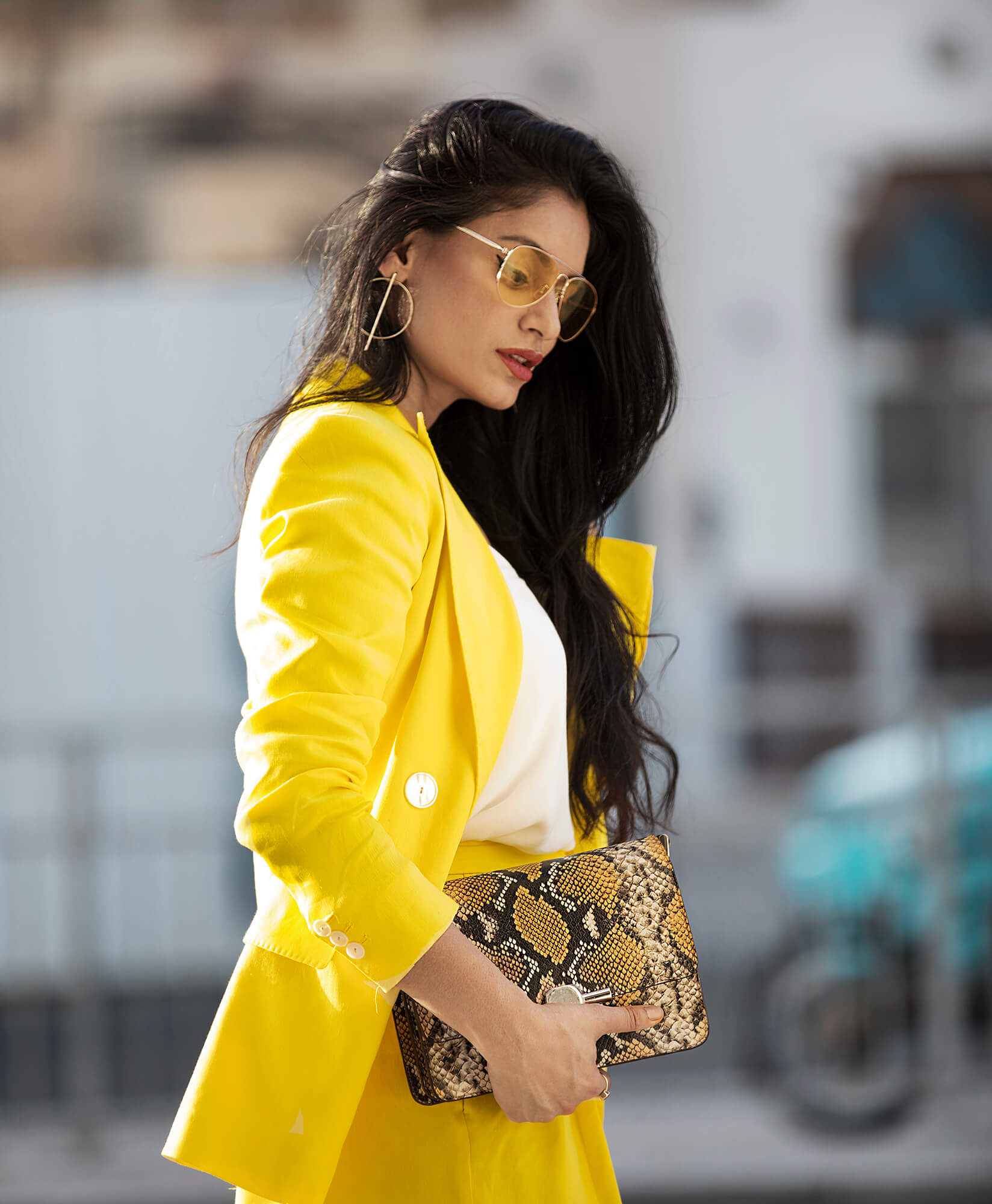 Speaking of versatility Yellow works best with minimal embellishments. If you want go safe, yellow with white is the safest choice. Always elegant and soothing for the eyes, to play up a little more you can add a vibrant lip shade. A touch of subtle accessories should be enough.
Yellow looks very balanced with nude and if you really want to up your game add colors like pastels are the best choices. 
For me I can flaunt this color right from a red carpet to a business meeting as its one of the most stylish colors.
But yellow could be tricky color if too many colors are added. It can kill its power and and persona. For instance don't choose fuchsia colors with yellow they are unbearable. Too much of accessories are also a big turn off.
The color I donned is Mustard Yellow  from Massimo Dutti's Spring collection 2018. I paired the suit with a plain white blouse, geometrical earings and yellow shades. To tone down a bit I chose a snake print clutch. Also to maintain the drama of colors I swatched a browish red tone lipstick and ended the look with brown T-strap shoes.
All in all be the game changer this summer by rocking yellow with confidence. You can stand out.
If you like this look shop it from Massimo Dutti and do let me know your views.
Until my next post 
Stay Voguish Stay Humble 
Gazal