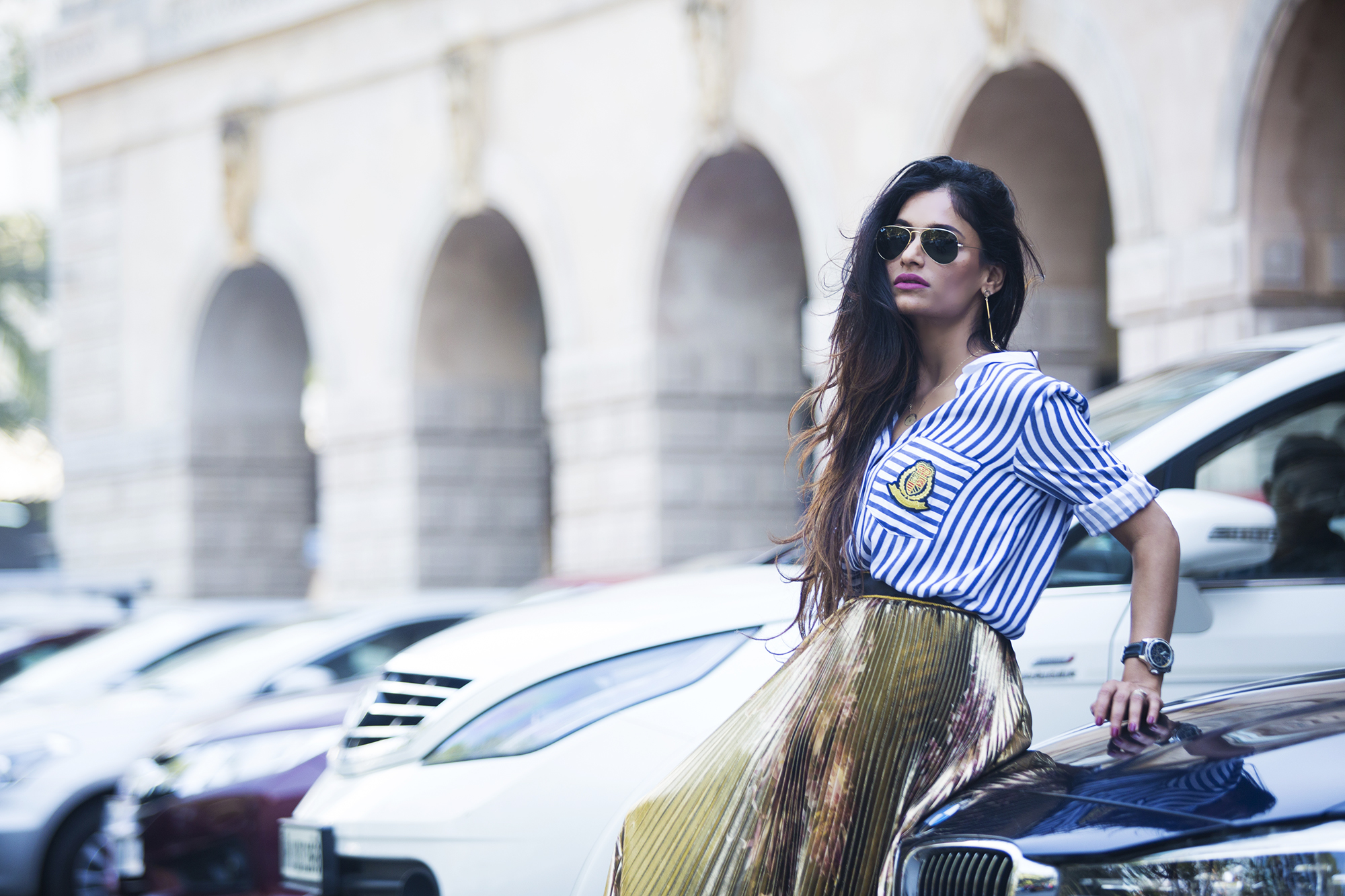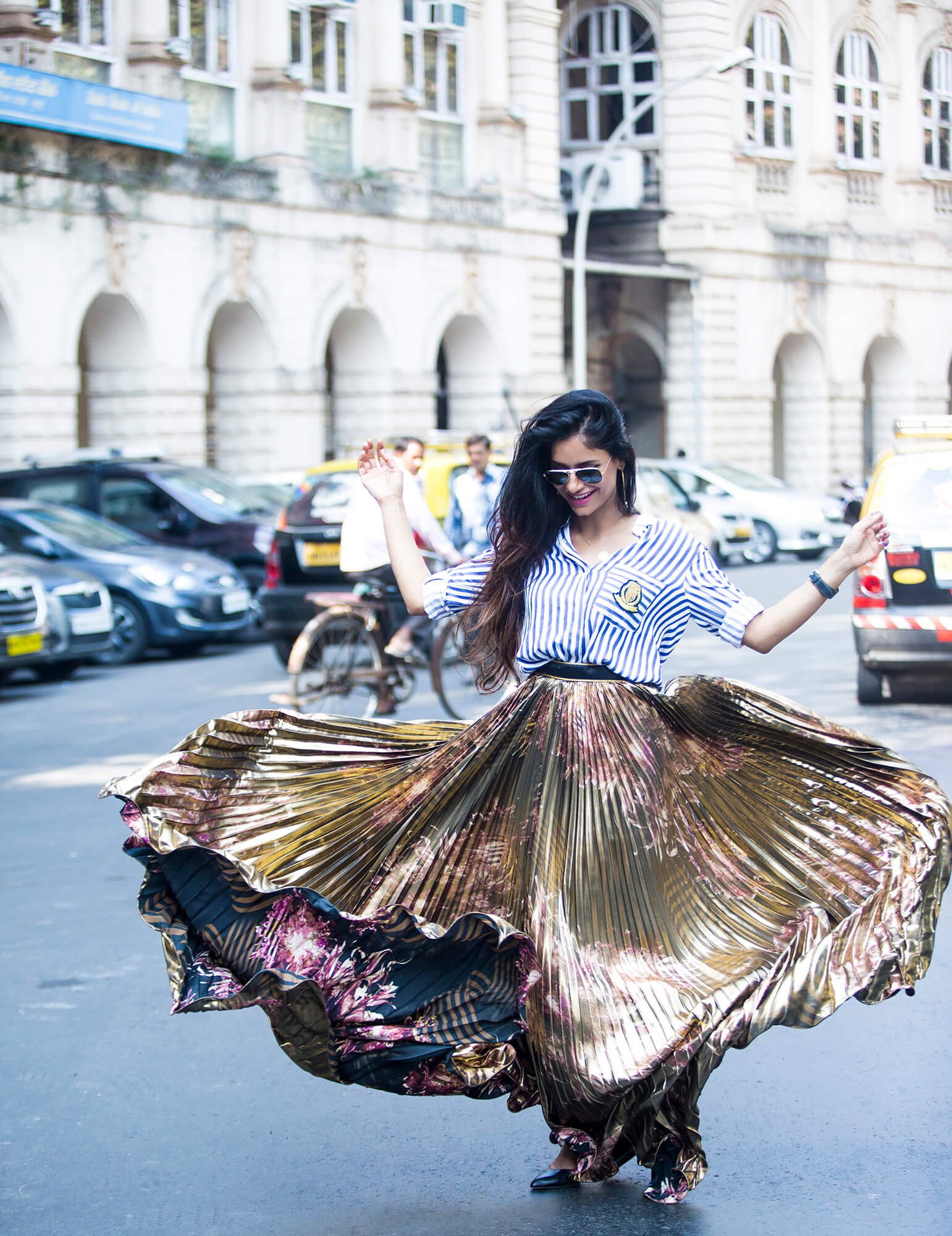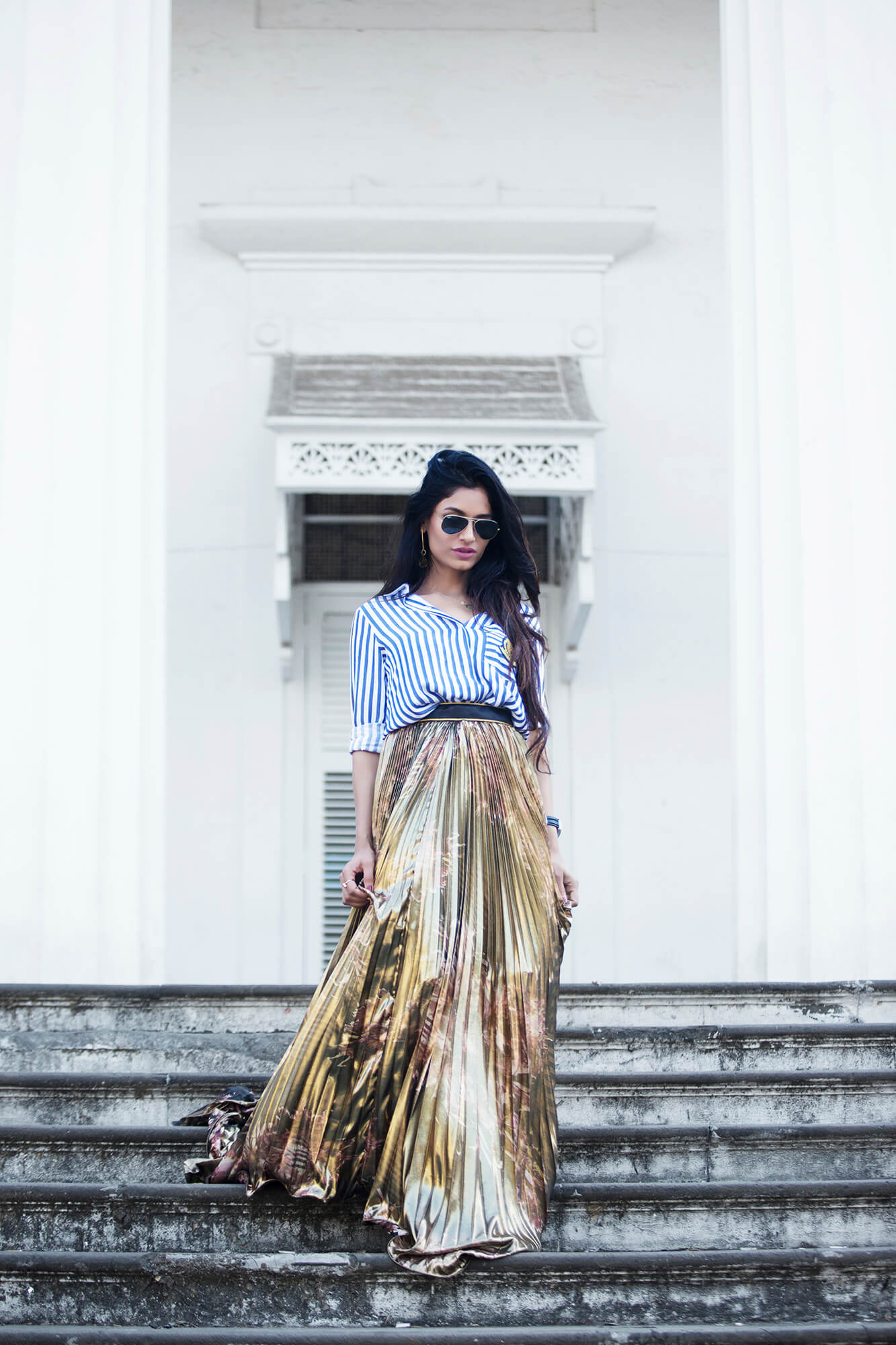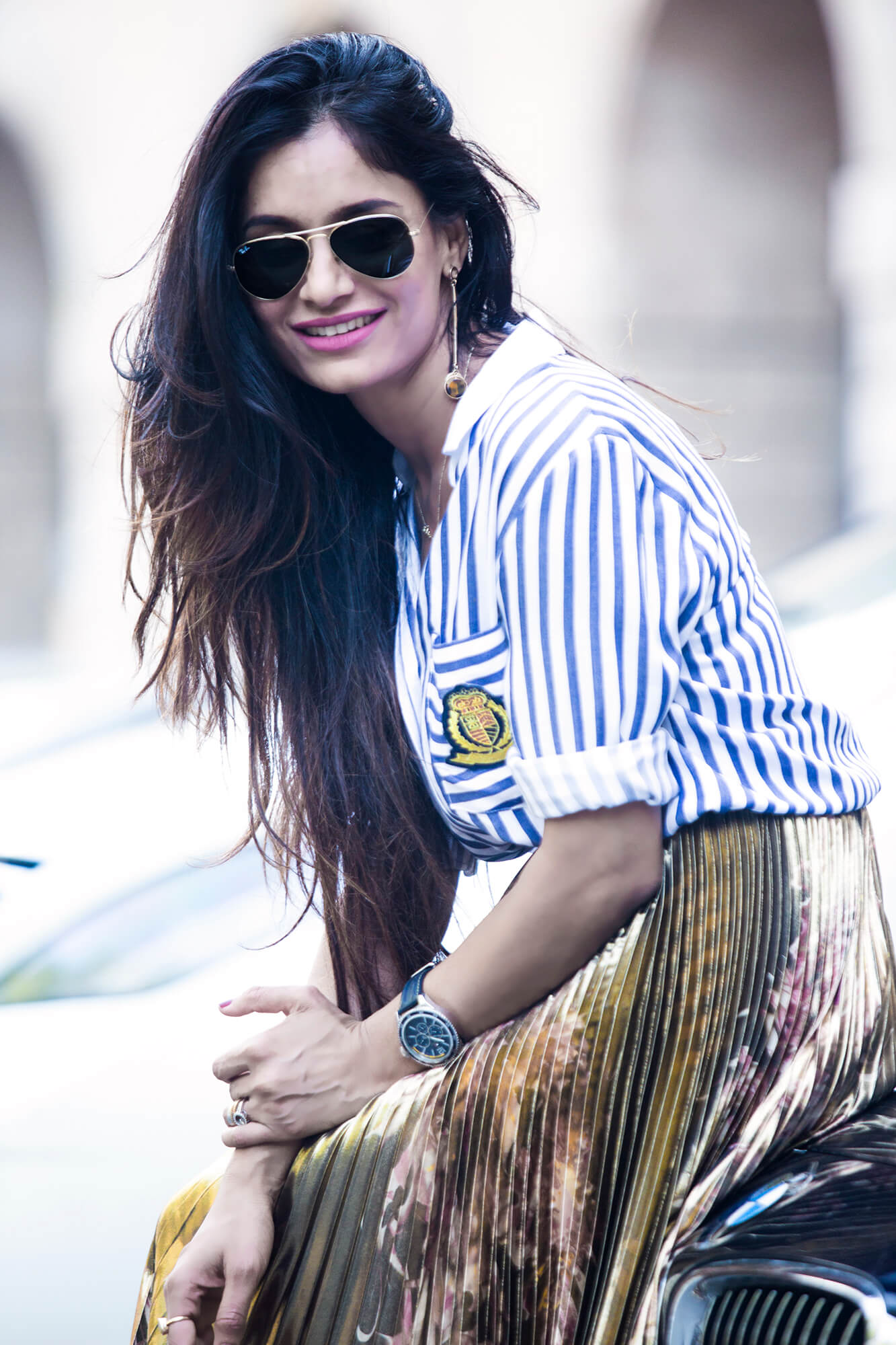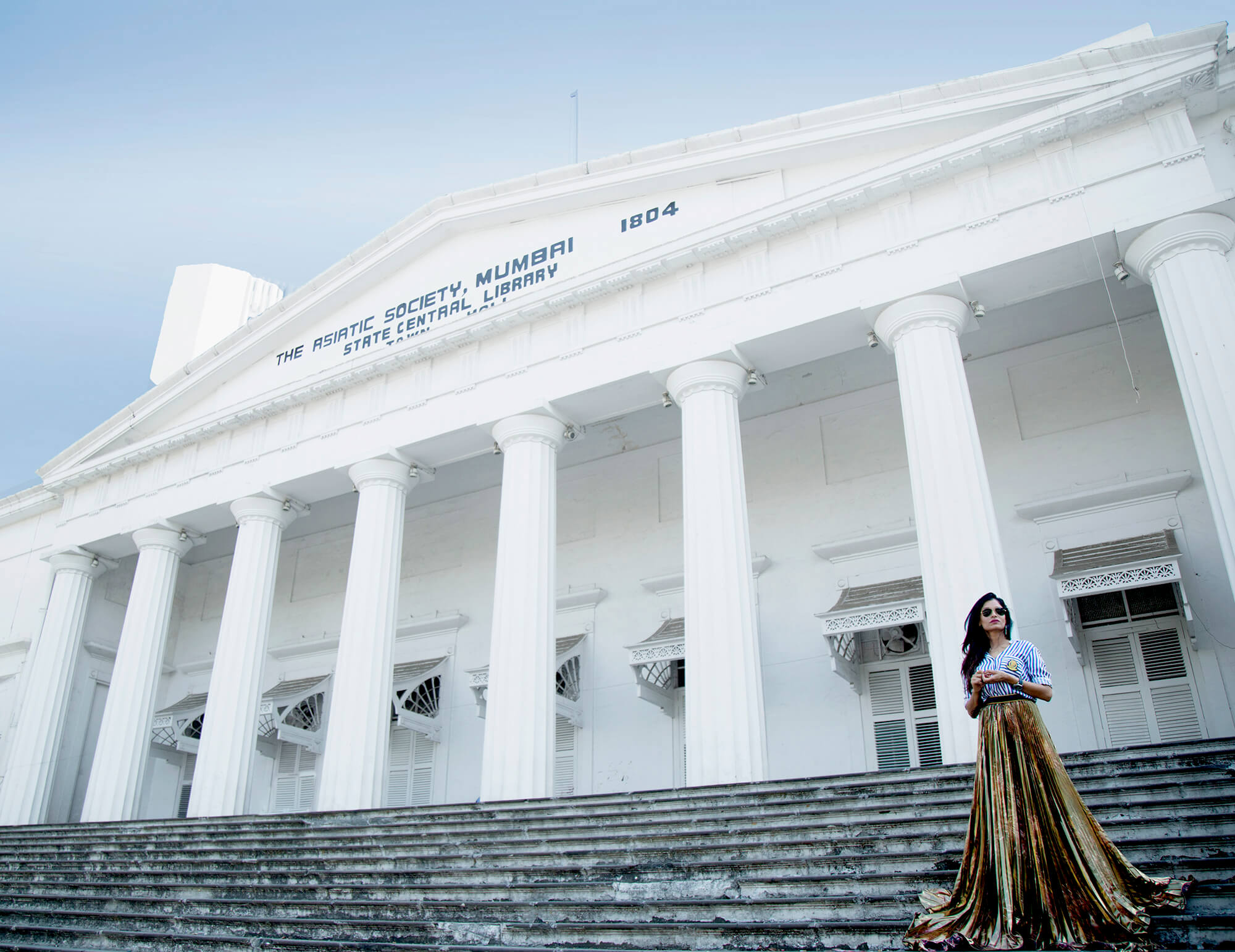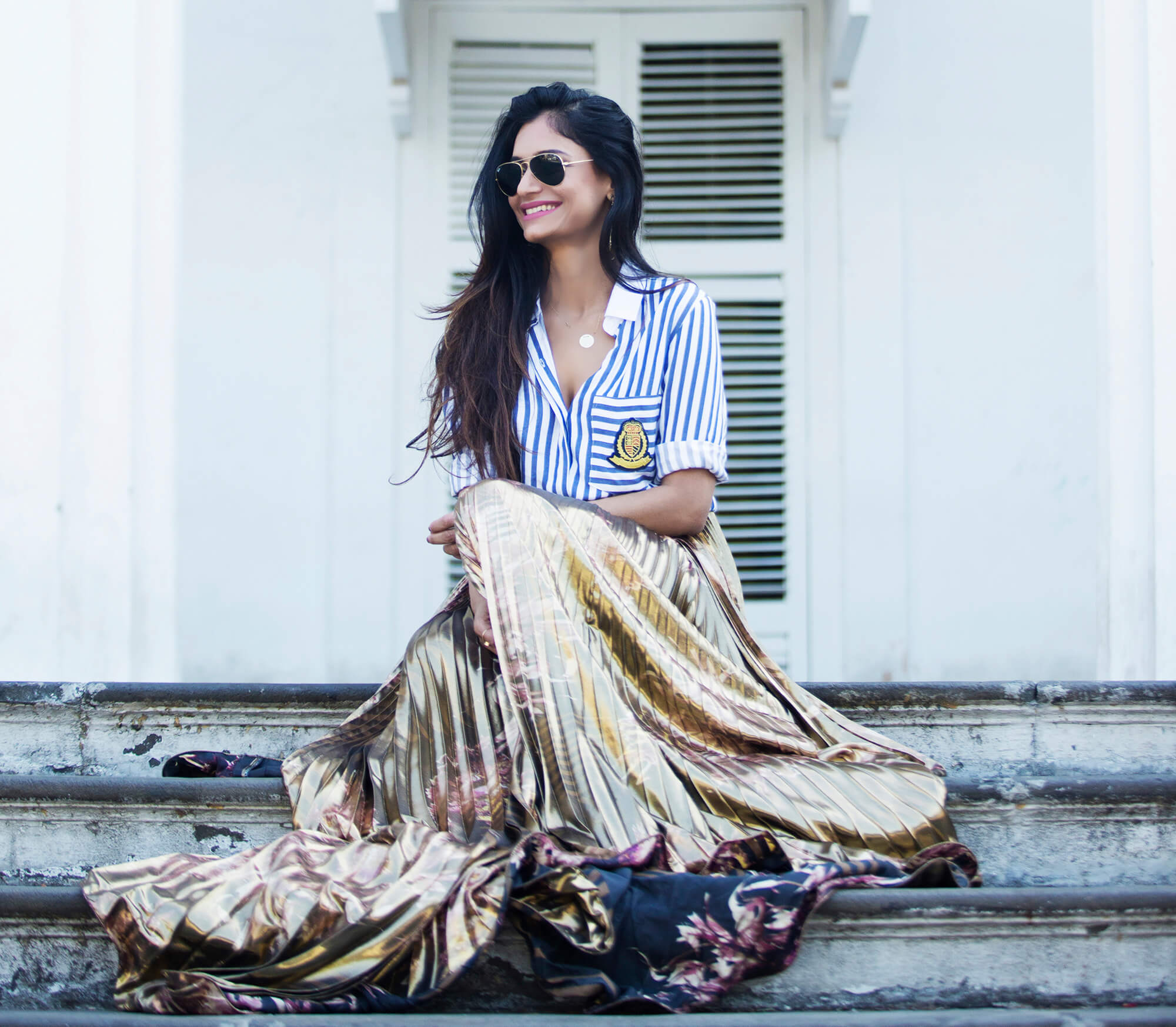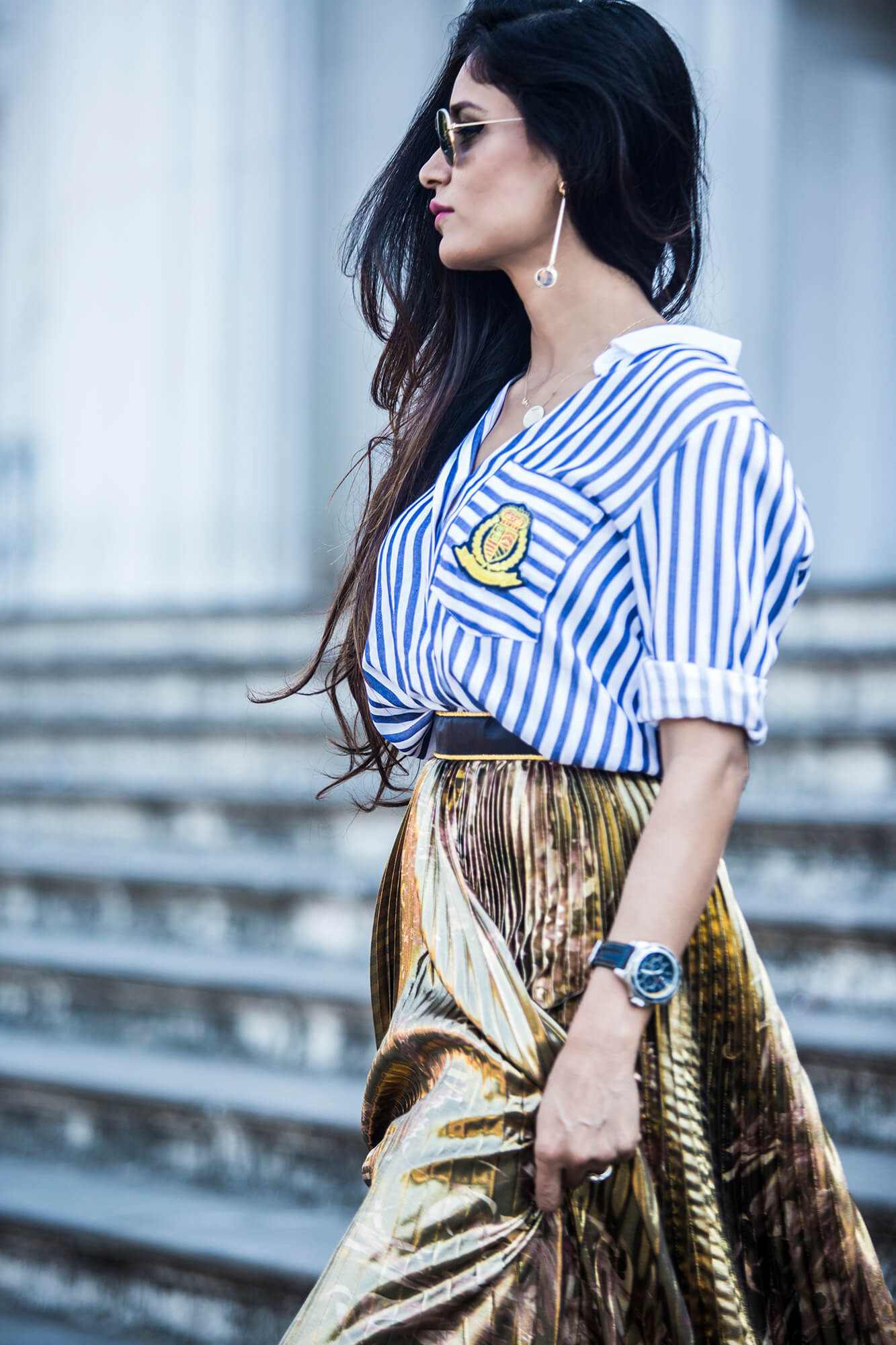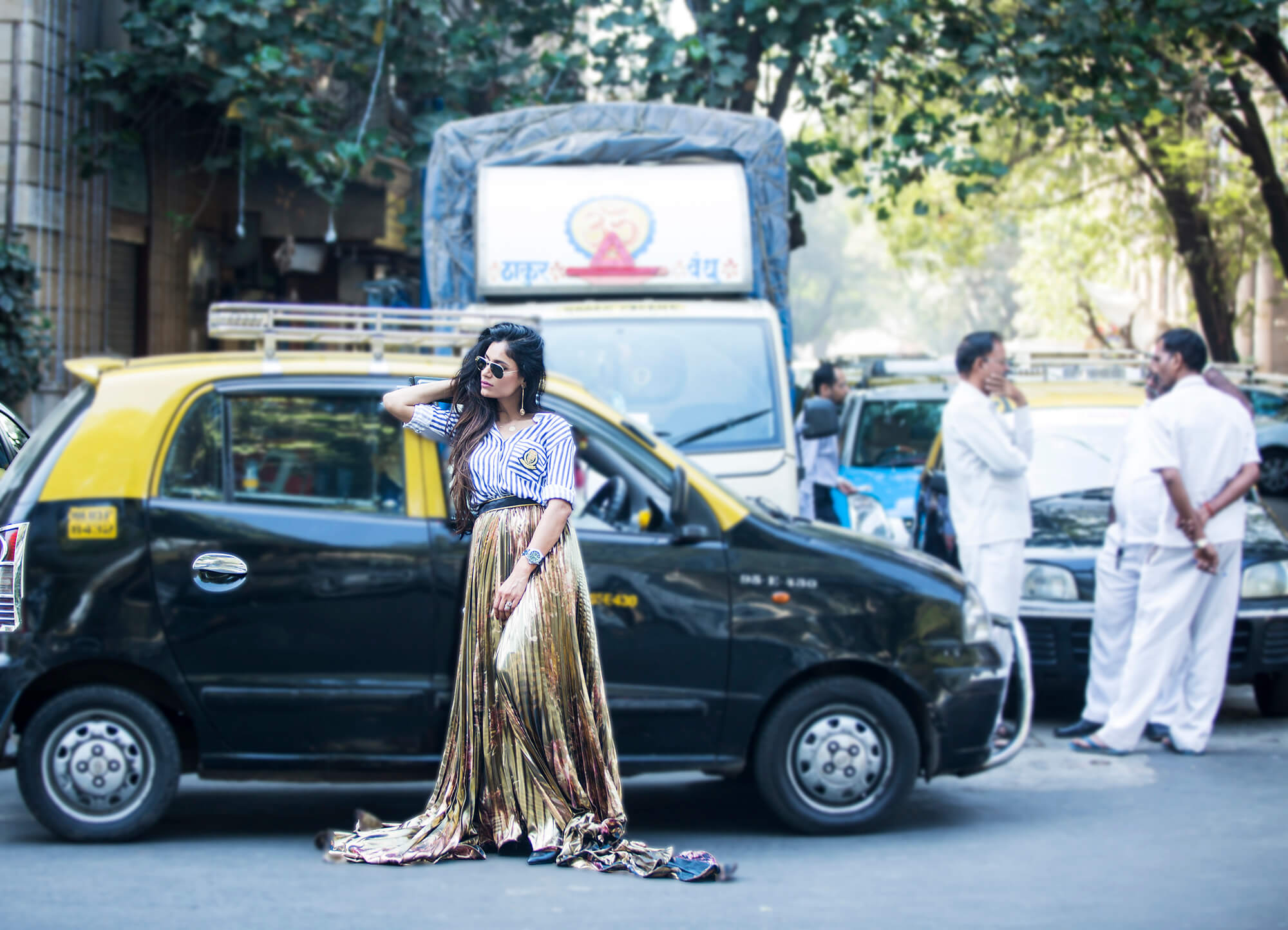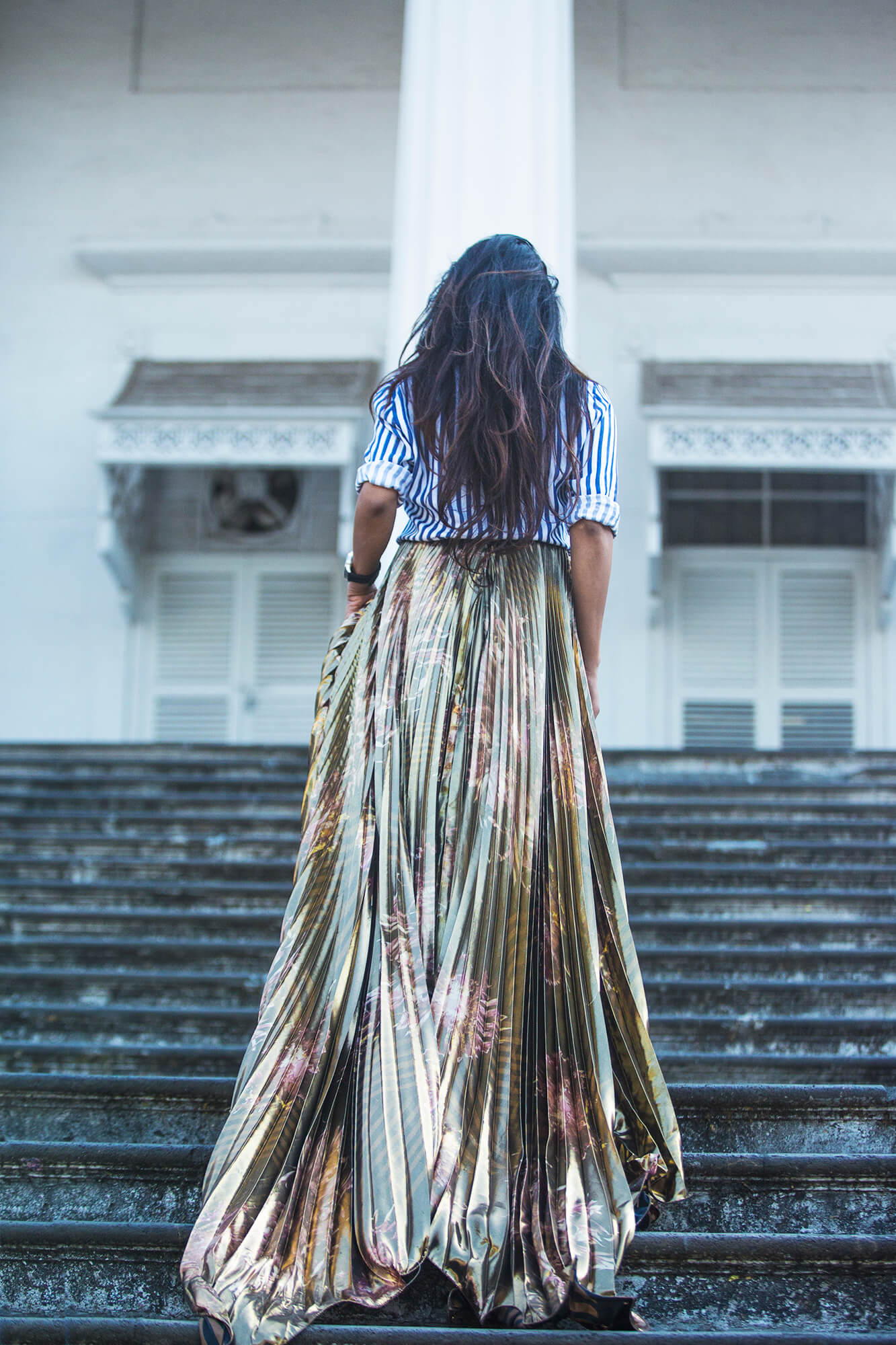 Walking on the streets of the city which gave wings to me, wings of creativity, inspiration and freedom. Mumbai the city of dreams as they call it, who welcomes everyone with open heart and loving hugs. This shoot is little special for me as I shot this in Mumbai, Asiatic Library, a place which is as unique as the history of this city.
Asiatic Library is situated near Old Custom House in Churchgate ,the most busy and bustling part of Mumbai. Standing in pride with the European architecture, Asiatic library  gives a majestic look to the entire surroundings. The entrance of the building is adorned with a Grecian portico and 8 impressive Doric styled pillars. There is a flight of 30 steps leading to the entrance of the Town Hall. Without doubt this majestic building represents one of the last eternal memory of Victorian Bombay.
Walking down the roads in and around majestic place, wearing this beautiful creation, makes you feel like a Queen, accompanied by my companions to hold the long flowing tail of my skirt. Supporting the whole imagination is the venue of the shoot which still has all the British time architecture  preserved around. Its a very special feeling, maybe every girls childhood dream, to be like a Queen, even if its for a day. Shooting was a task though in such busy streets at the peak time but I didn't mind it as this is my city and I am very comfortable with this buzz around. I liked the attention i was the Queen, people turning and looking at me, my dress.
The current photo shoot look that i created is a blend of two styles just like the city which is a blend of numerous cultures. Here the shimmer party tail skirt is combined with the comfy, casual shirt,  tucked inside the skirt. The shimmer gold tail skirt designed by Gills Manjulaxmi and the shirt is by Zara. A combination of two different forms of garments, casual and party creates a unique style which can be adorned as a leading style for  any season. The party skirt has a shimmer gold background with self floral print  and a beautiful tail with a subtle, comfy shirt to balance the look making it unusable yet chic. As for the accessorization just long pretty danglers in the ear and chunky watch which complements the whole look.
Hope everyone liked the look as I enjoyed it and loved it thoroughly. Try once to be a Queen like me with this look but to complete look with old styled architecture you need to visit India especially Mumbai.
Hope you liked it,
Until my next post,
Stay Voguish Stay Happy
Gazal
Shot by Shubham Gawde  , Skirt from Gills Manjulaxmi,  Shirt from Zara