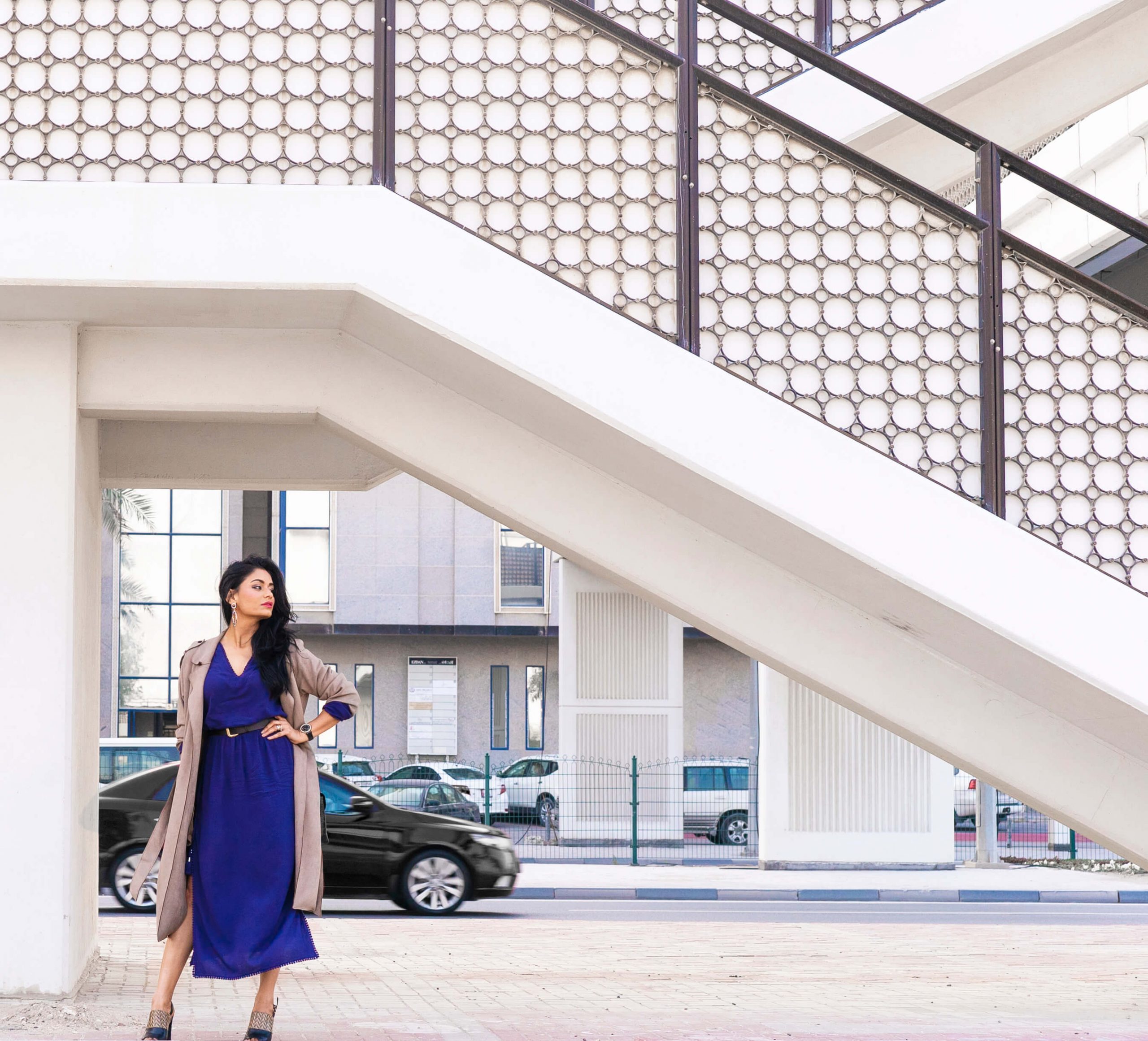 If your closet is full of bold colored pieces, you may be creative enough to wear your clashing colors together to create unexpected looks. But for me, it's very important to have a combination of bold and sober colors together. Honestly, I like bold colors like red, yellow, purple, orange, green but its very important to pair them with natural tones like pastels and nudes to give it a playful look. I pulled this unexpected color combination by teaming a purple side-slit dress with a nude long coat to make it look a bit quirky and playful.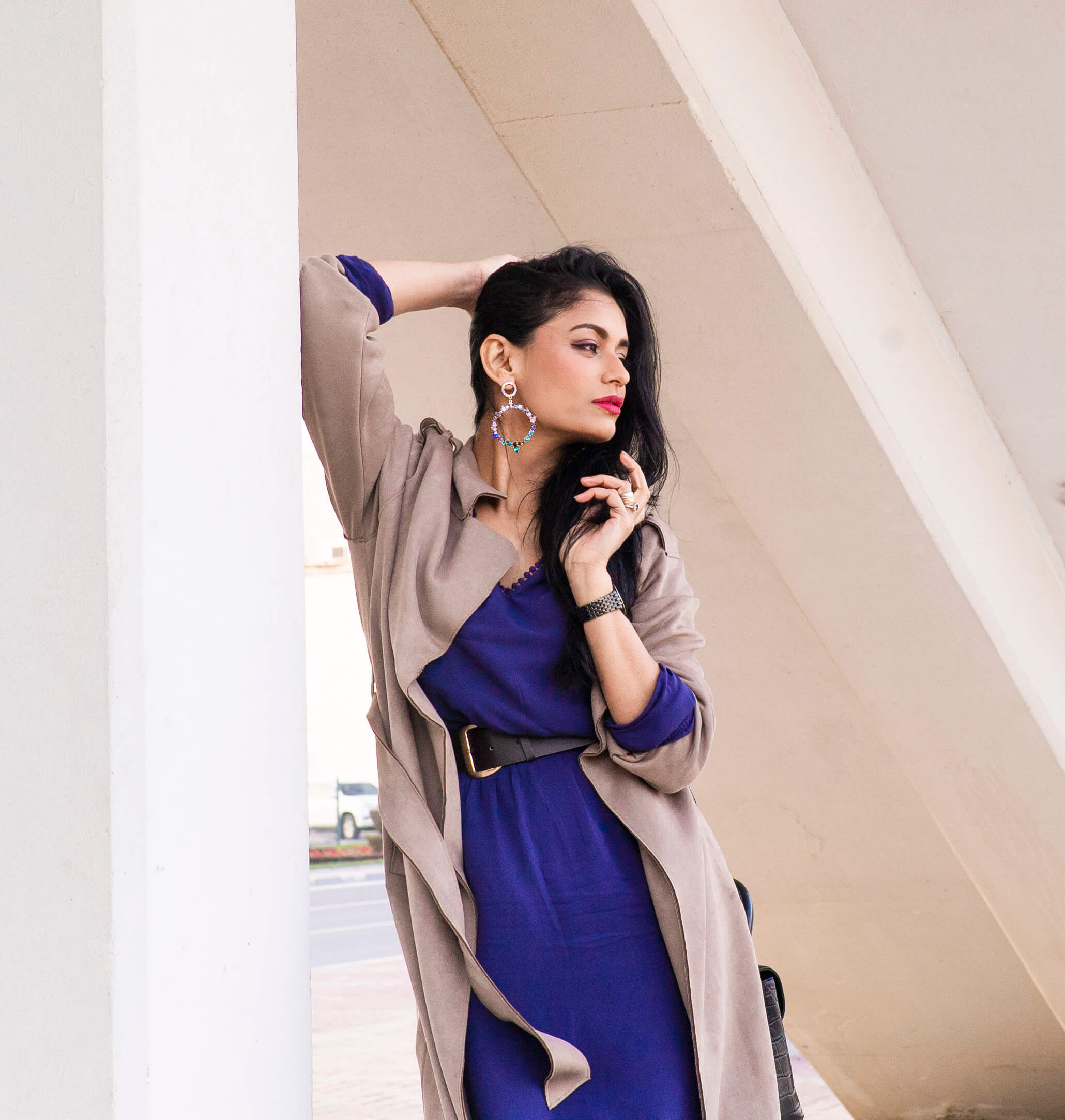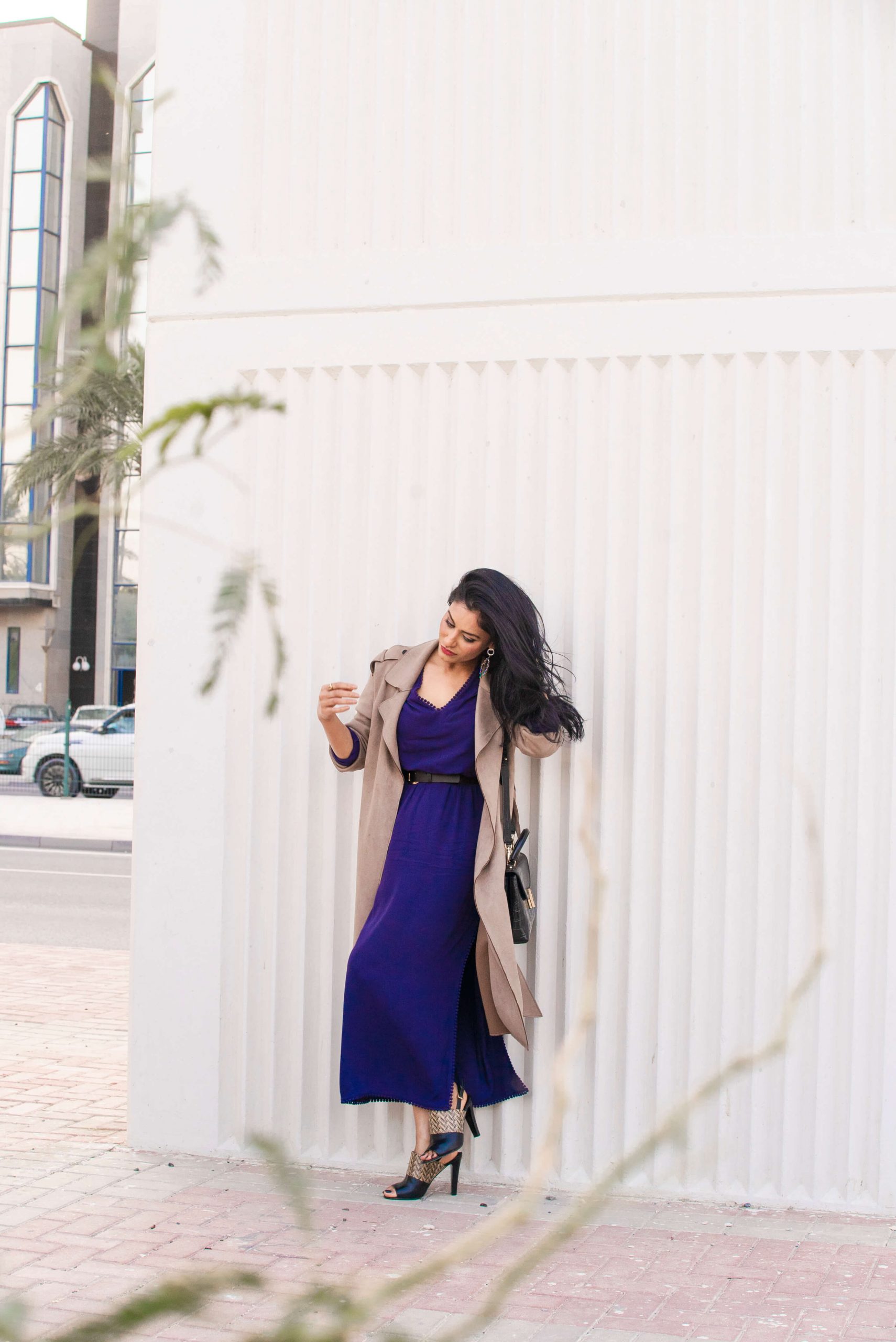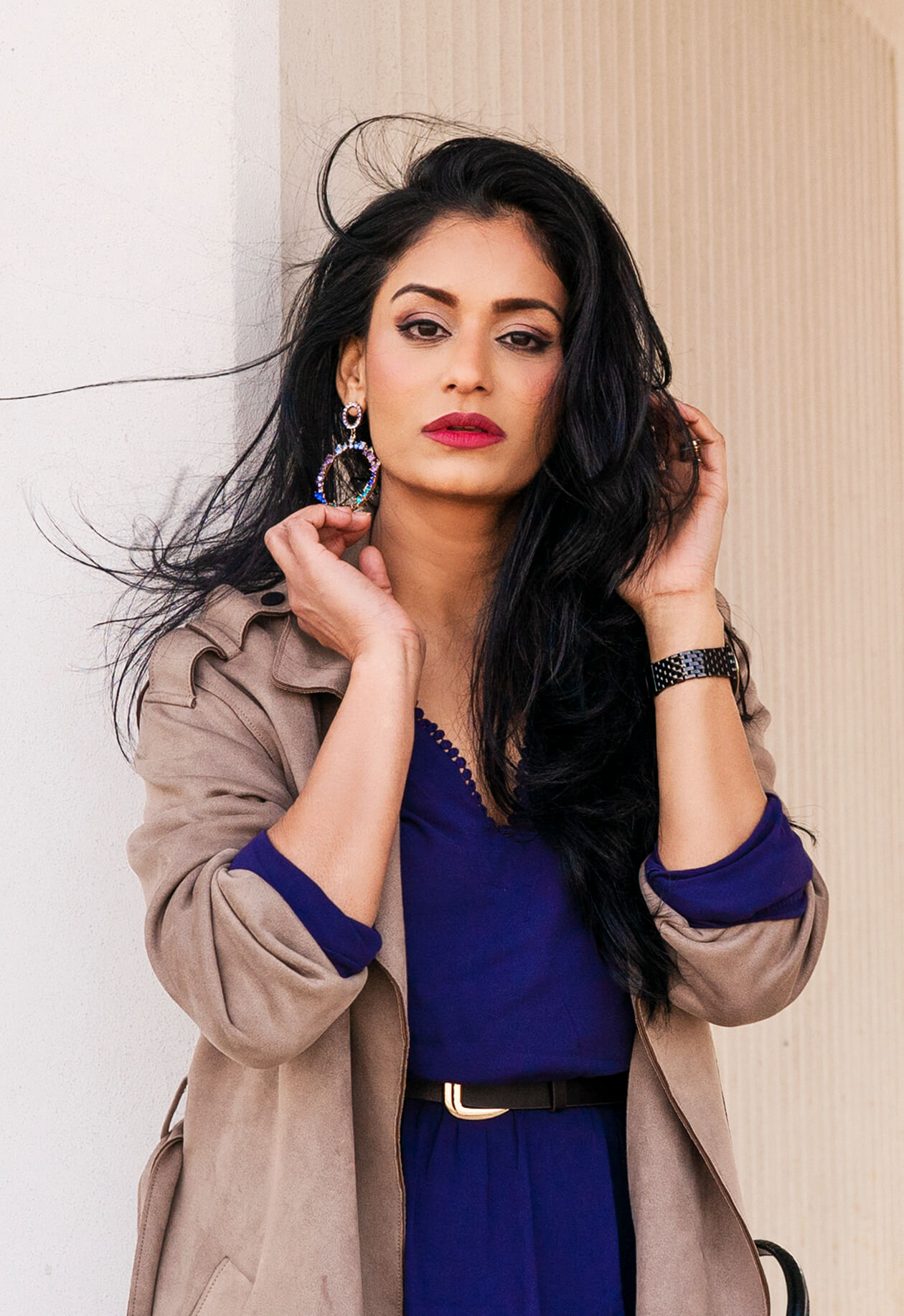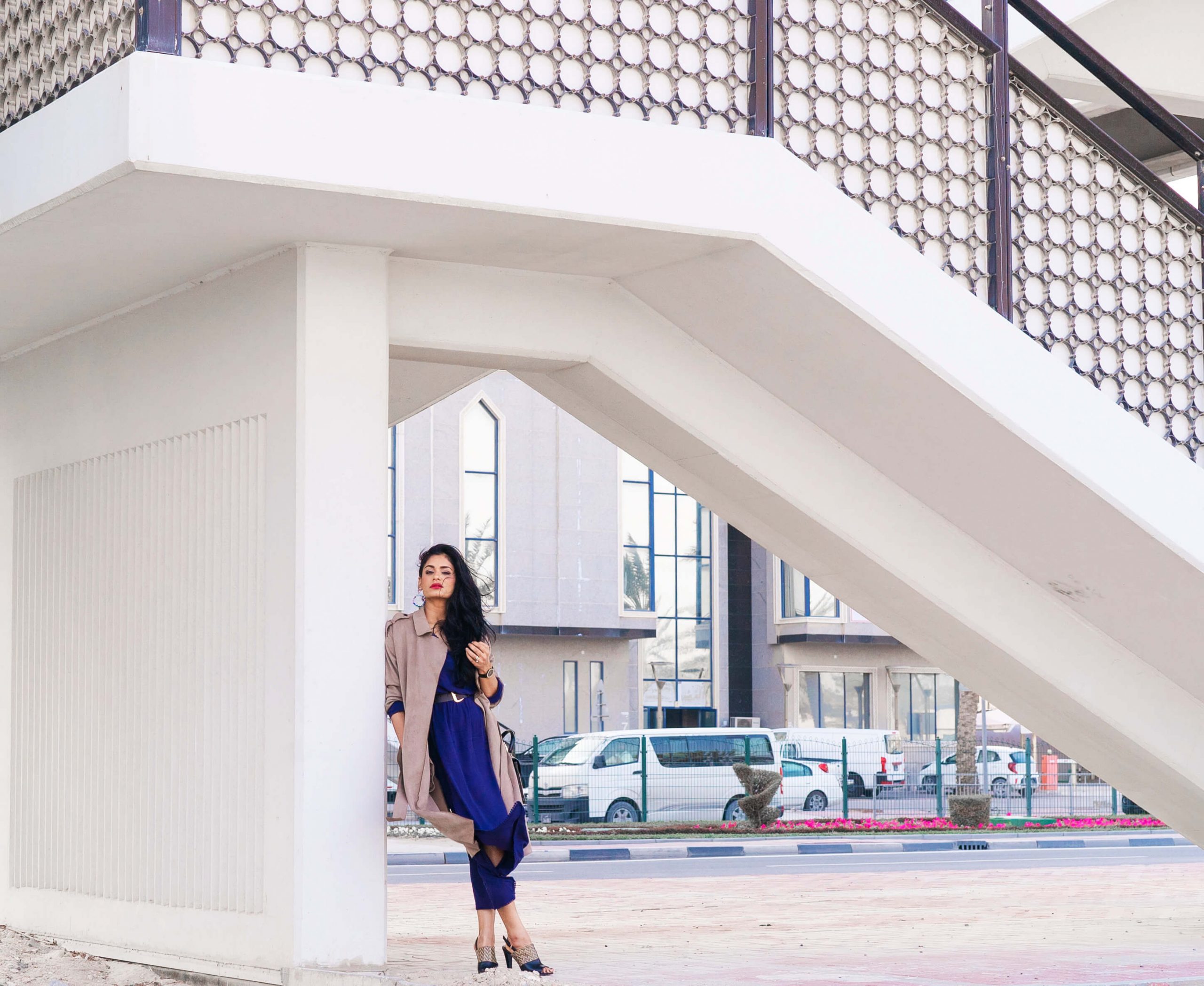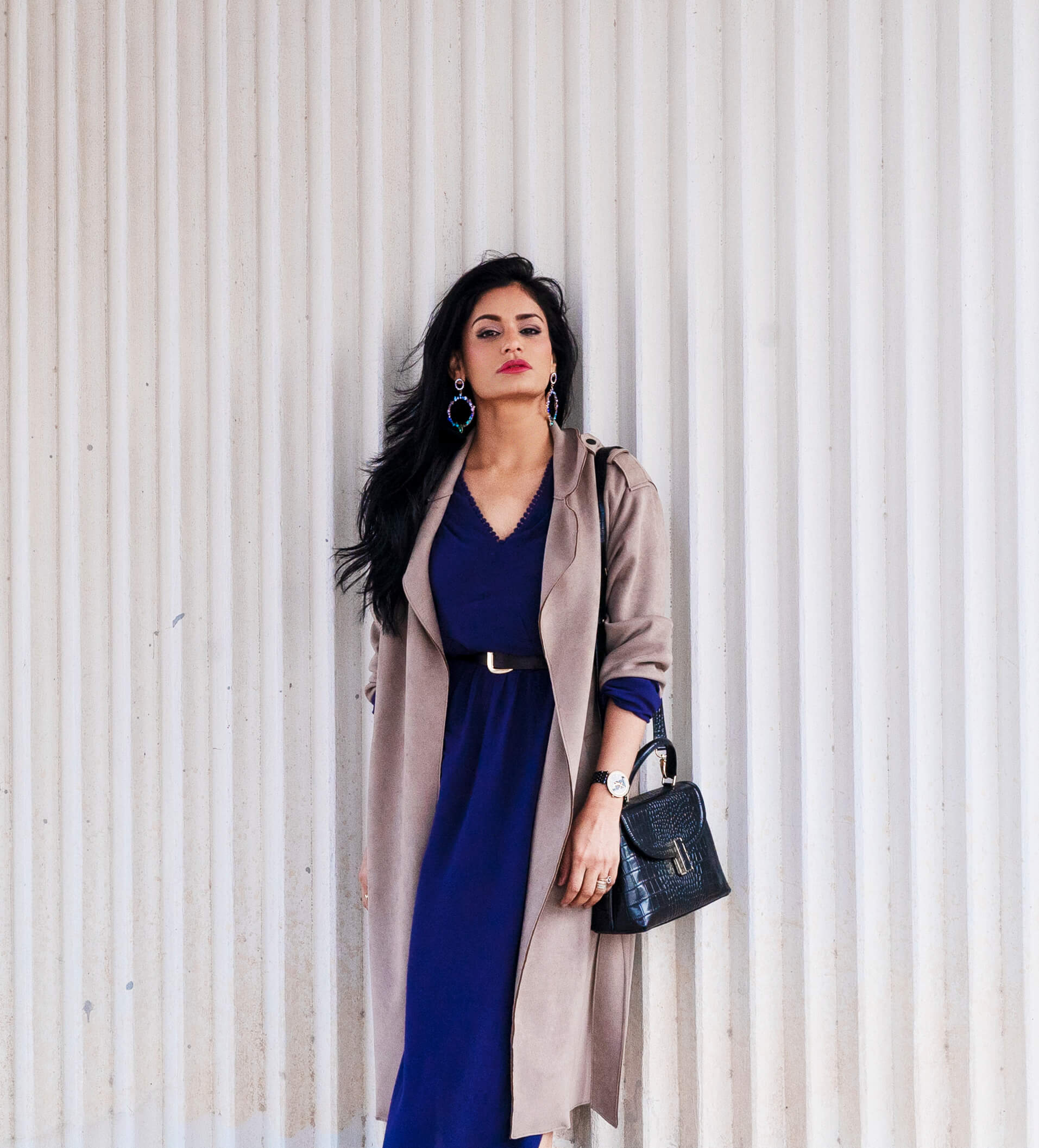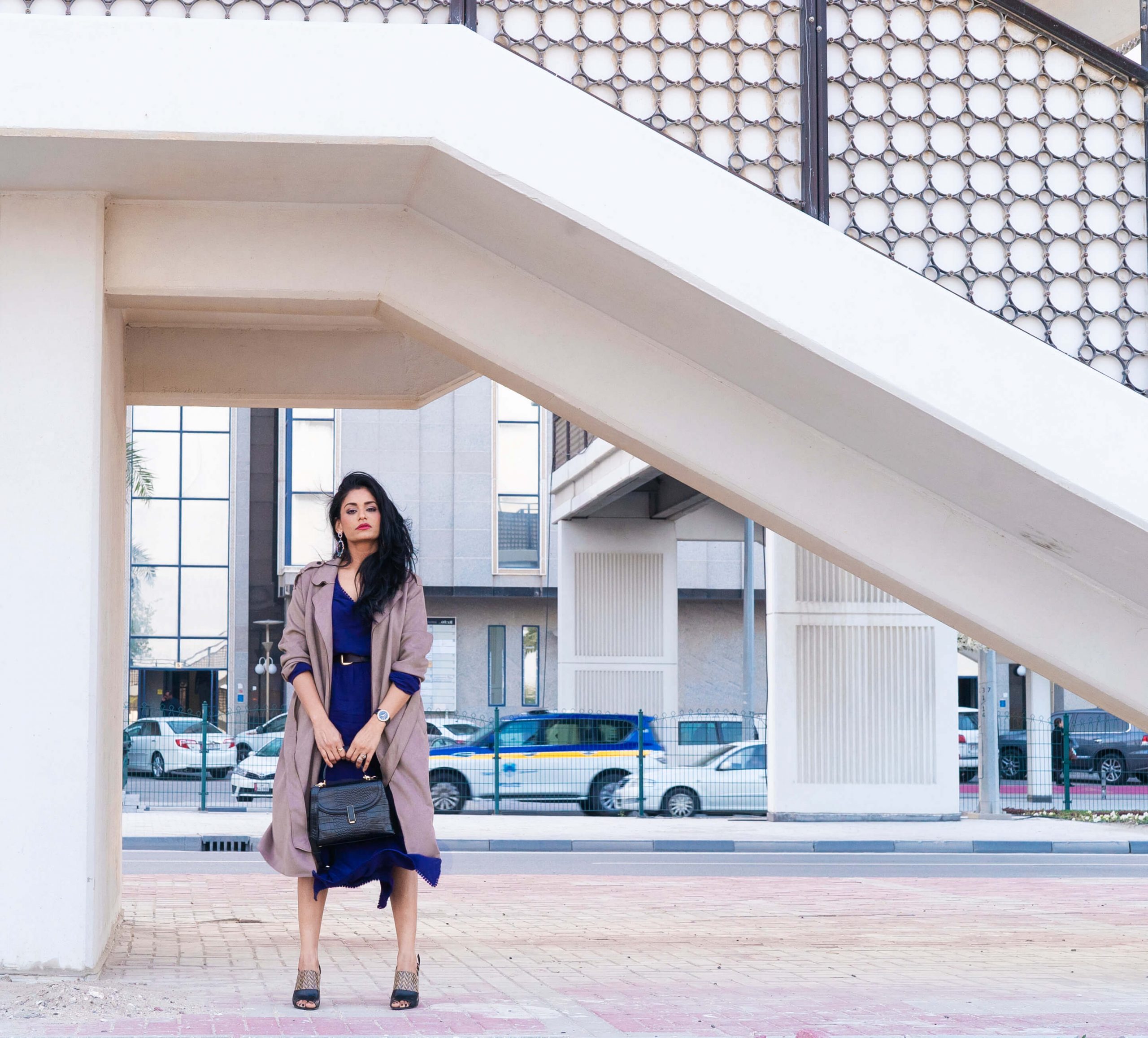 This two-sided slit dress is giving me a bit range with my usual style and I feel like it looks good. Right now it's getting too cold so I have combined this dress with a winter coat.
But i can style the same dress with a black legging or just a scarf to give it a little more sober look and a more summer-y feel.
If your dress or jeans outfits seem too boring for you, then refresh the look with your statement outerwear. A wool coat, army coat, color-blocked vest, tuxedo blazer, floral jacket, structured coat, etc instantly alter the look of your existing pieces, making them look fresh and new. Indeed, constantly experimenting with your wardrobe by mixing and remixing your fashion pieces will end up in discovering good combinations with a timeless quality.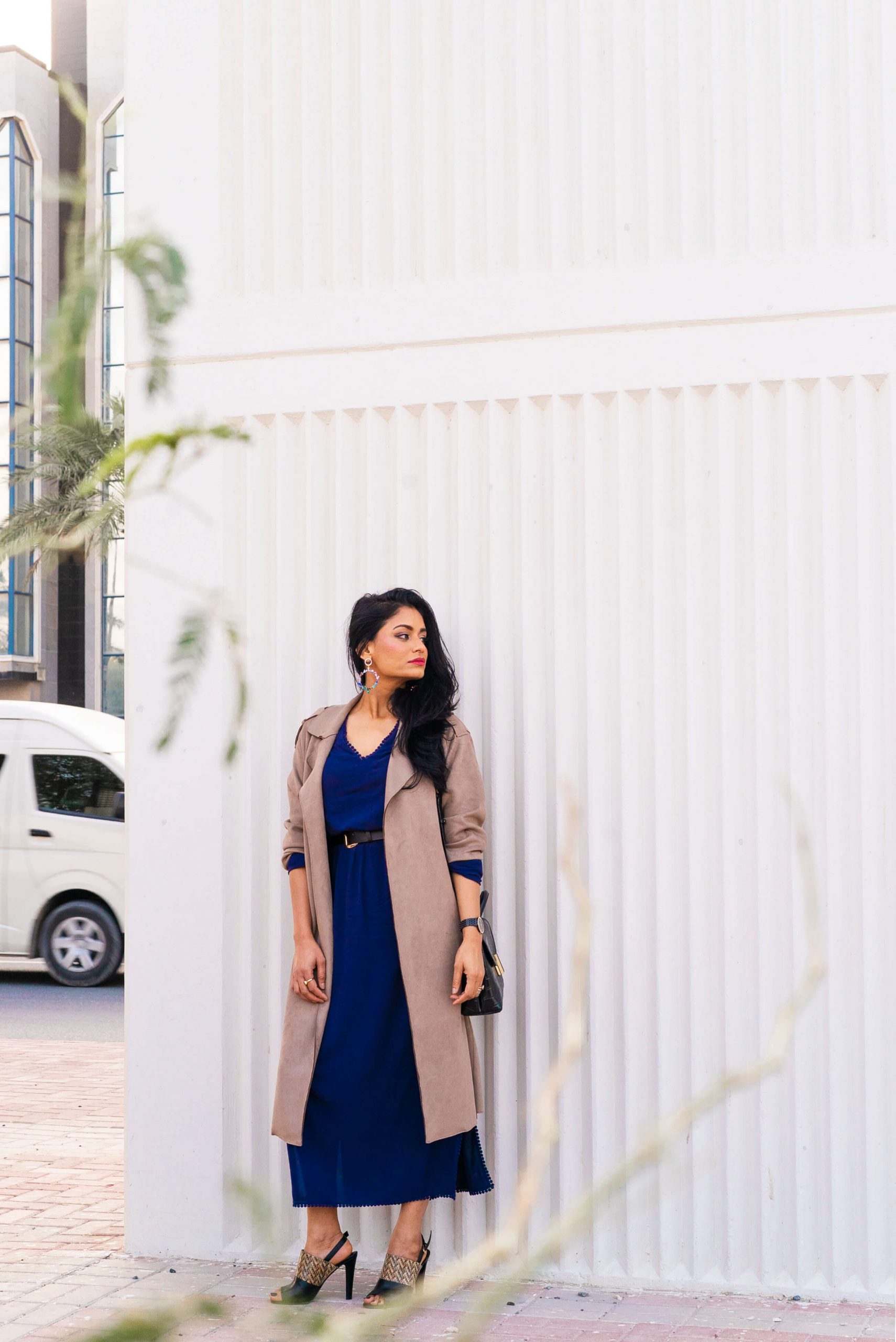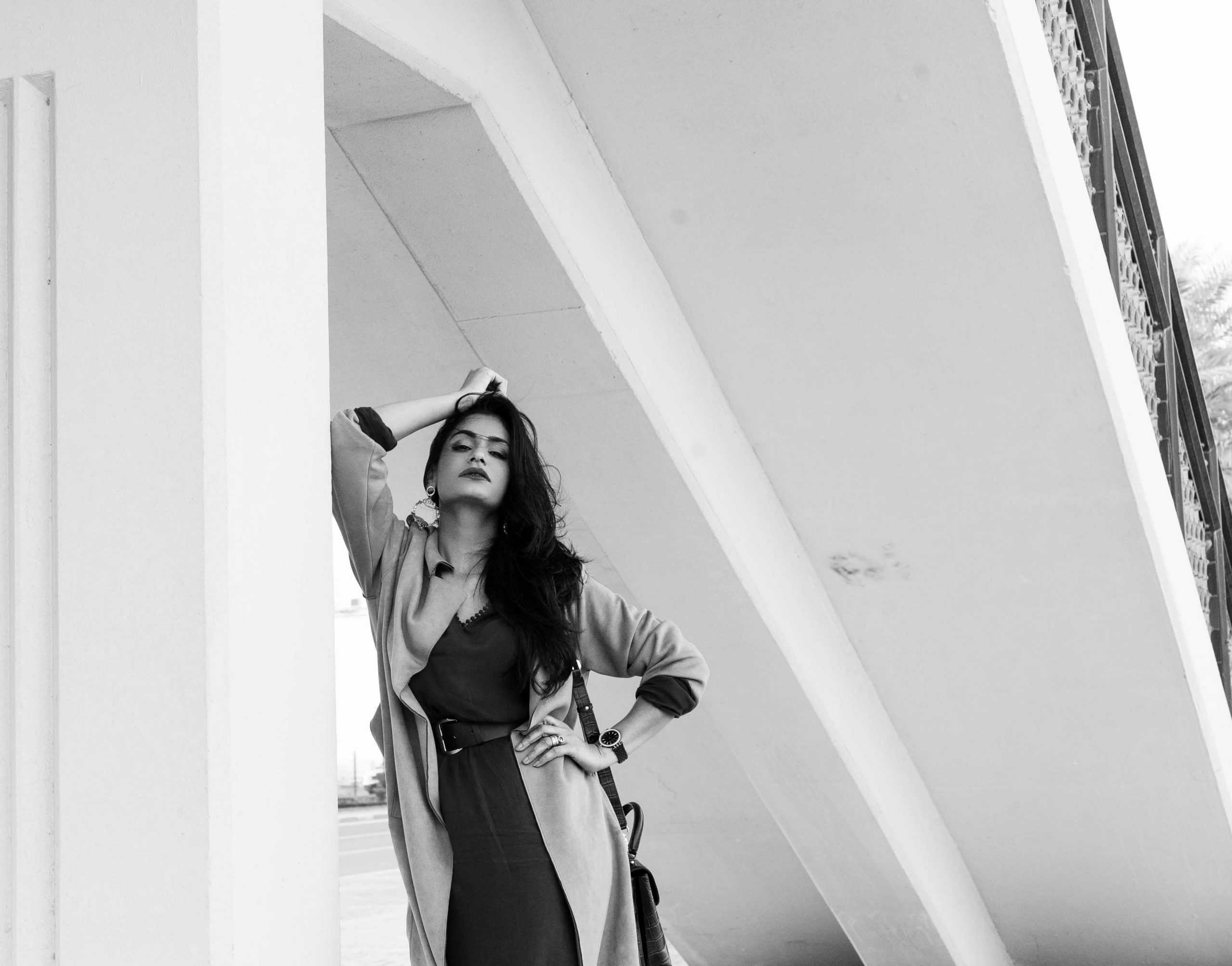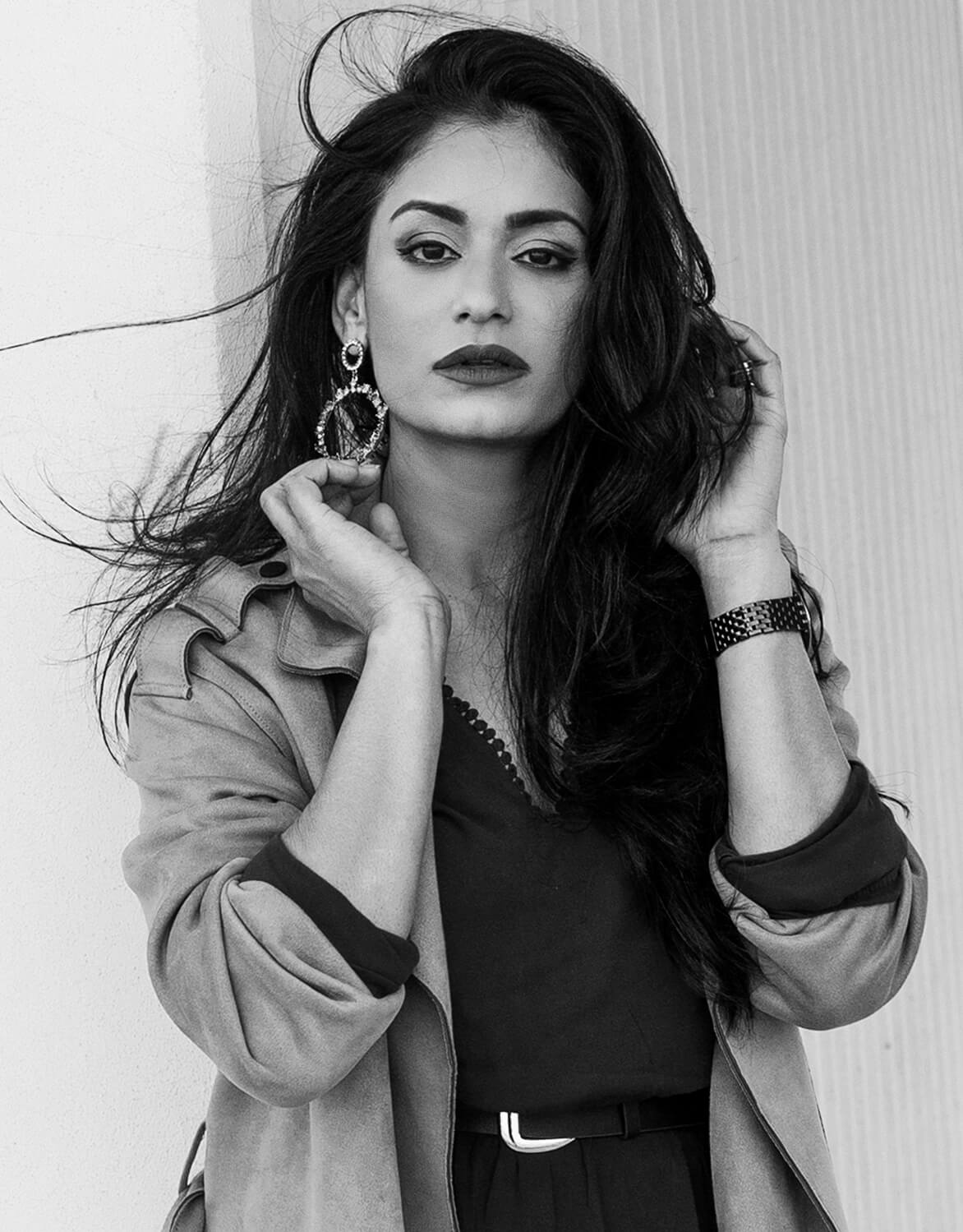 Dress - Karen Millen
Coat - Zara
Bag - Da Milano Italia
Shoes - Nine West
Earrings - Mango
Watch - Micheal Kors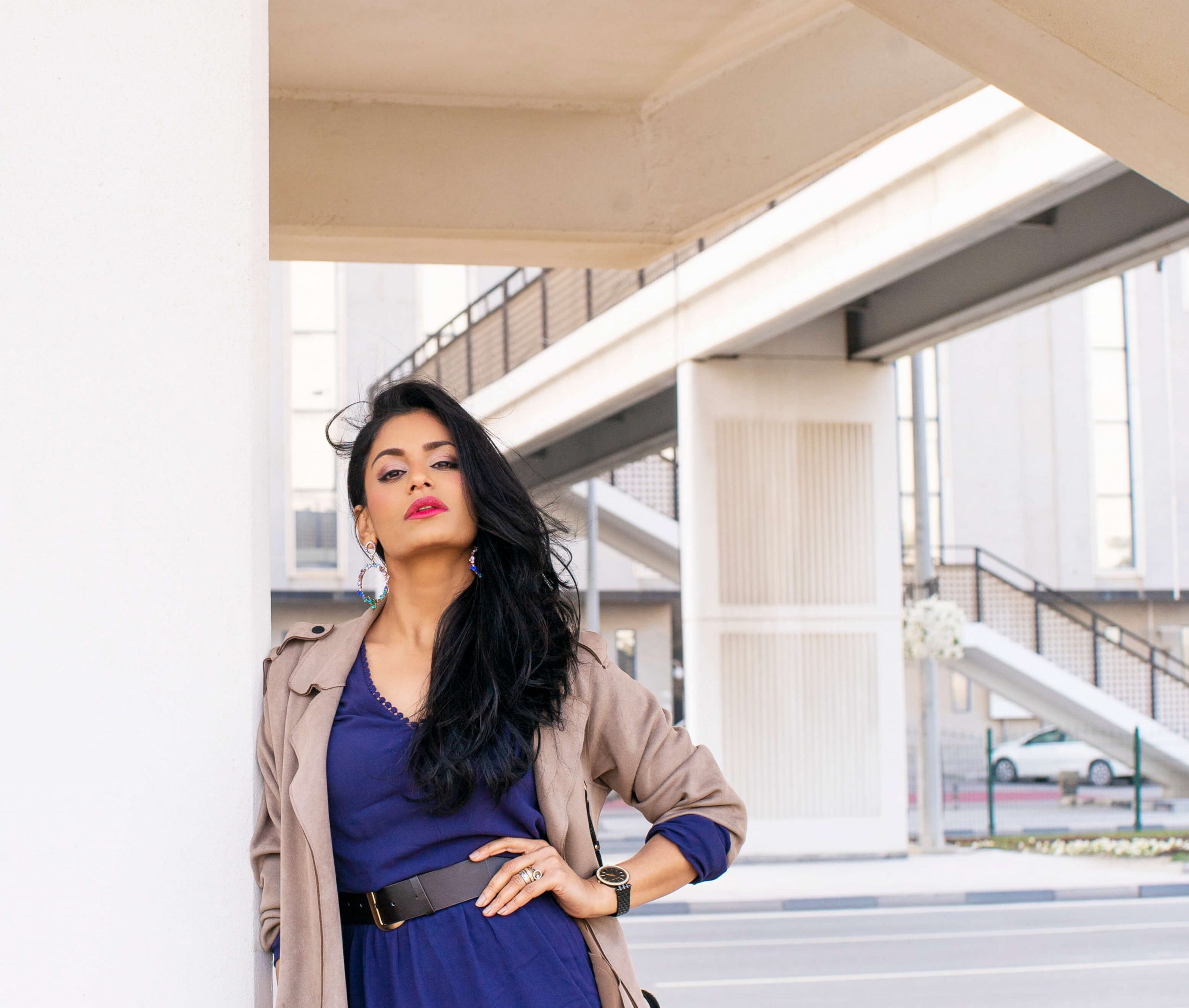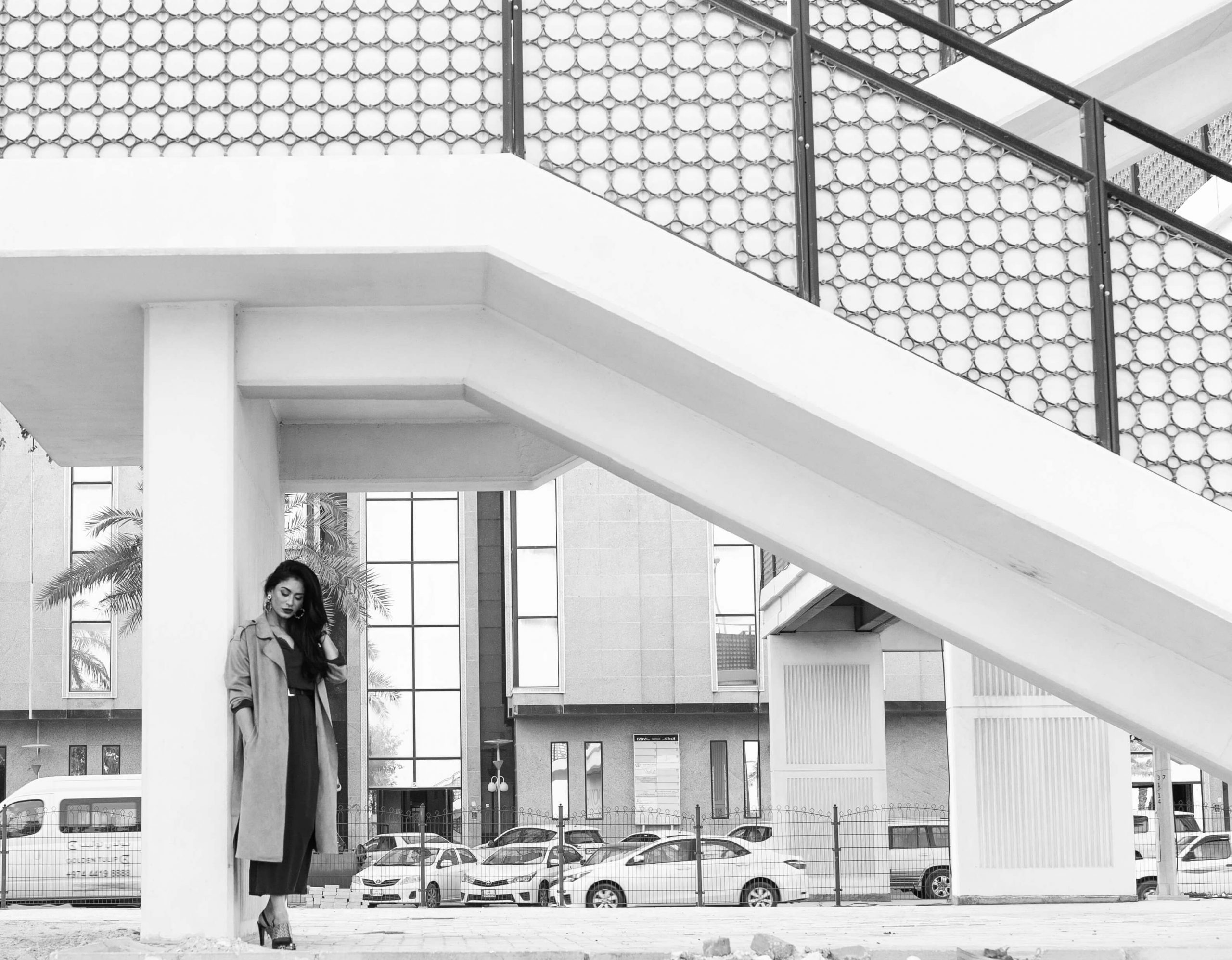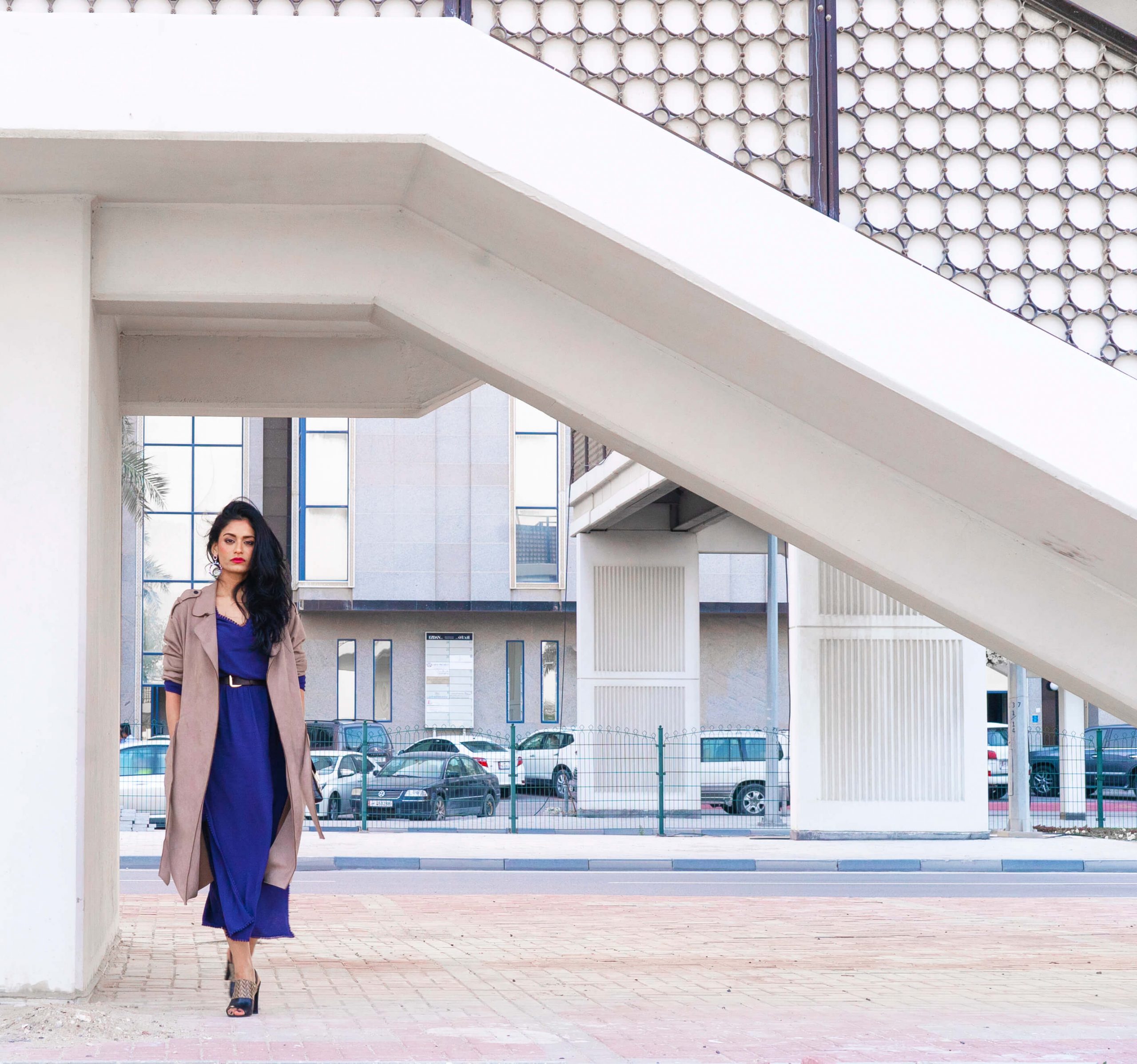 My Tip - Always go for a pastel or nudes colored combination with bold colors to create a low contrast with neutrals colored pieces.
I hope you enjoyed the gallery,
Until my next post
Stay Voguish Stay Humble
Gazal