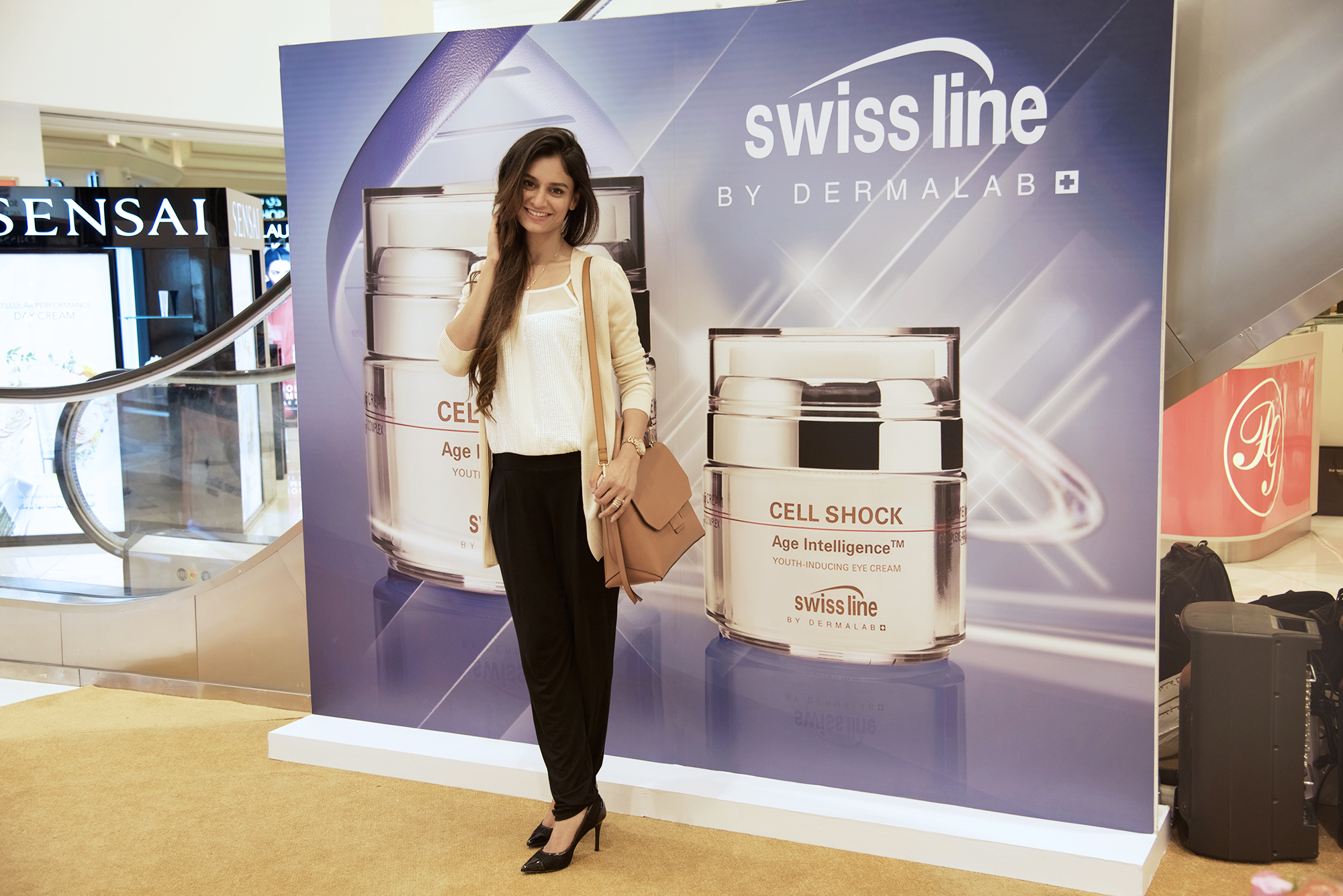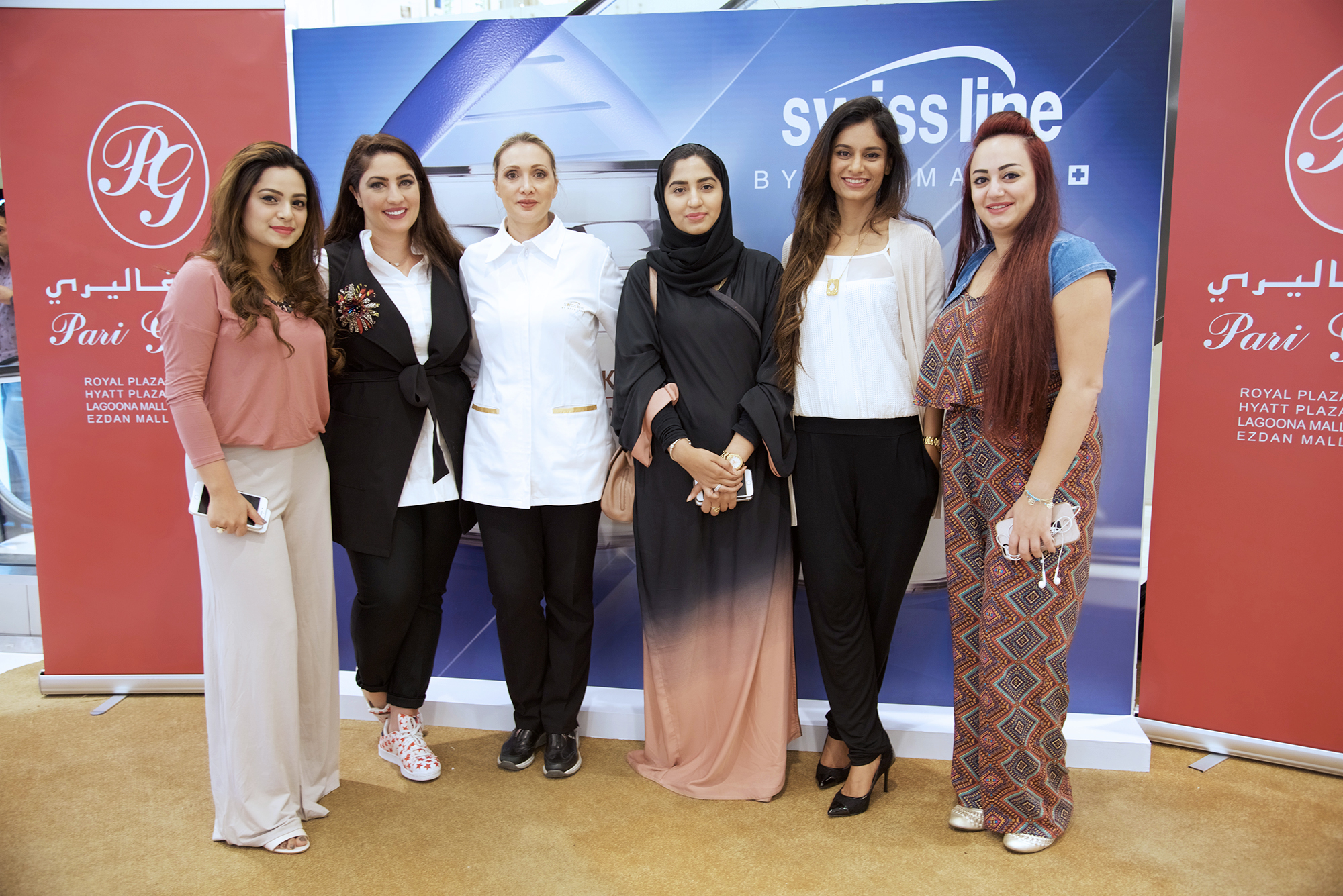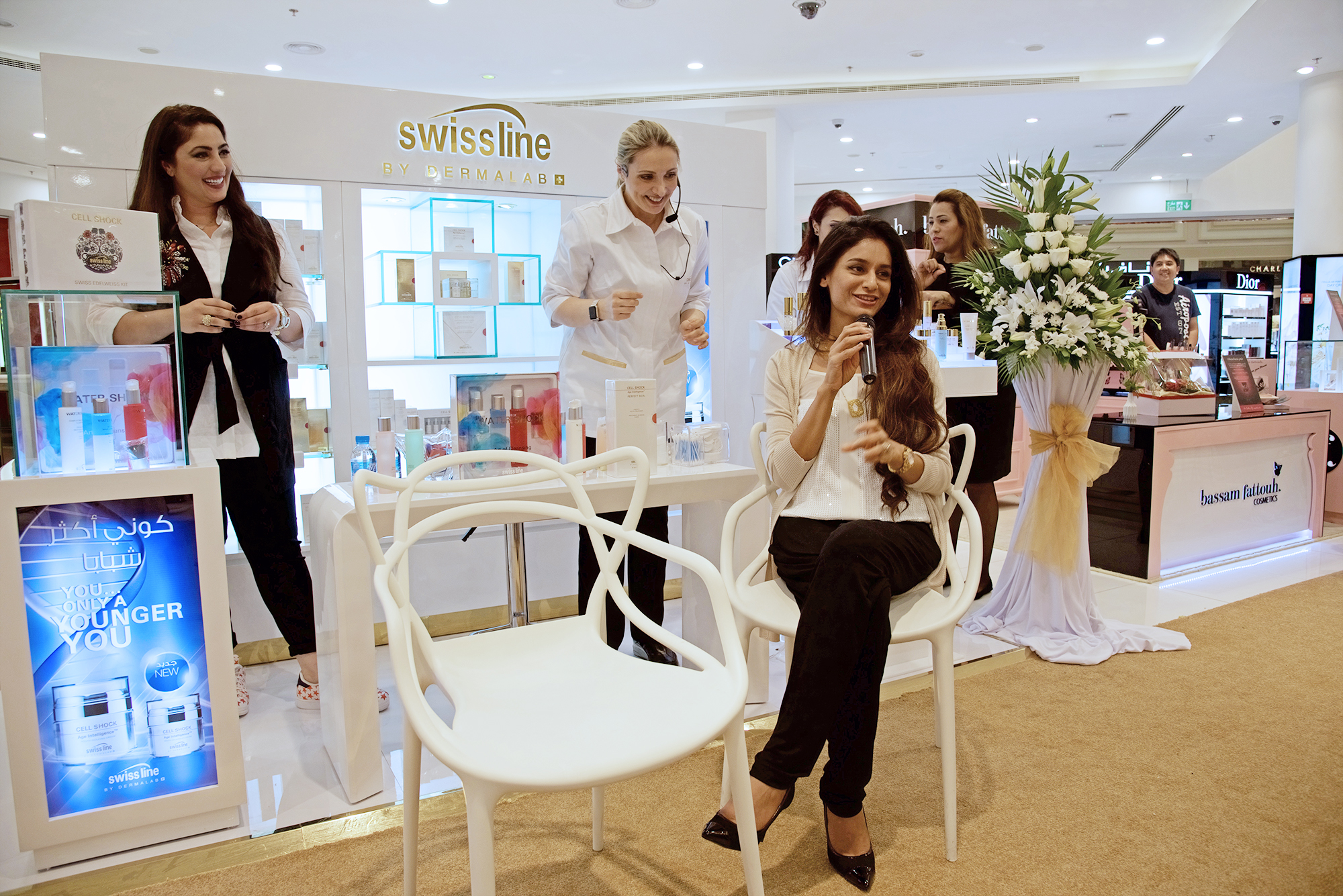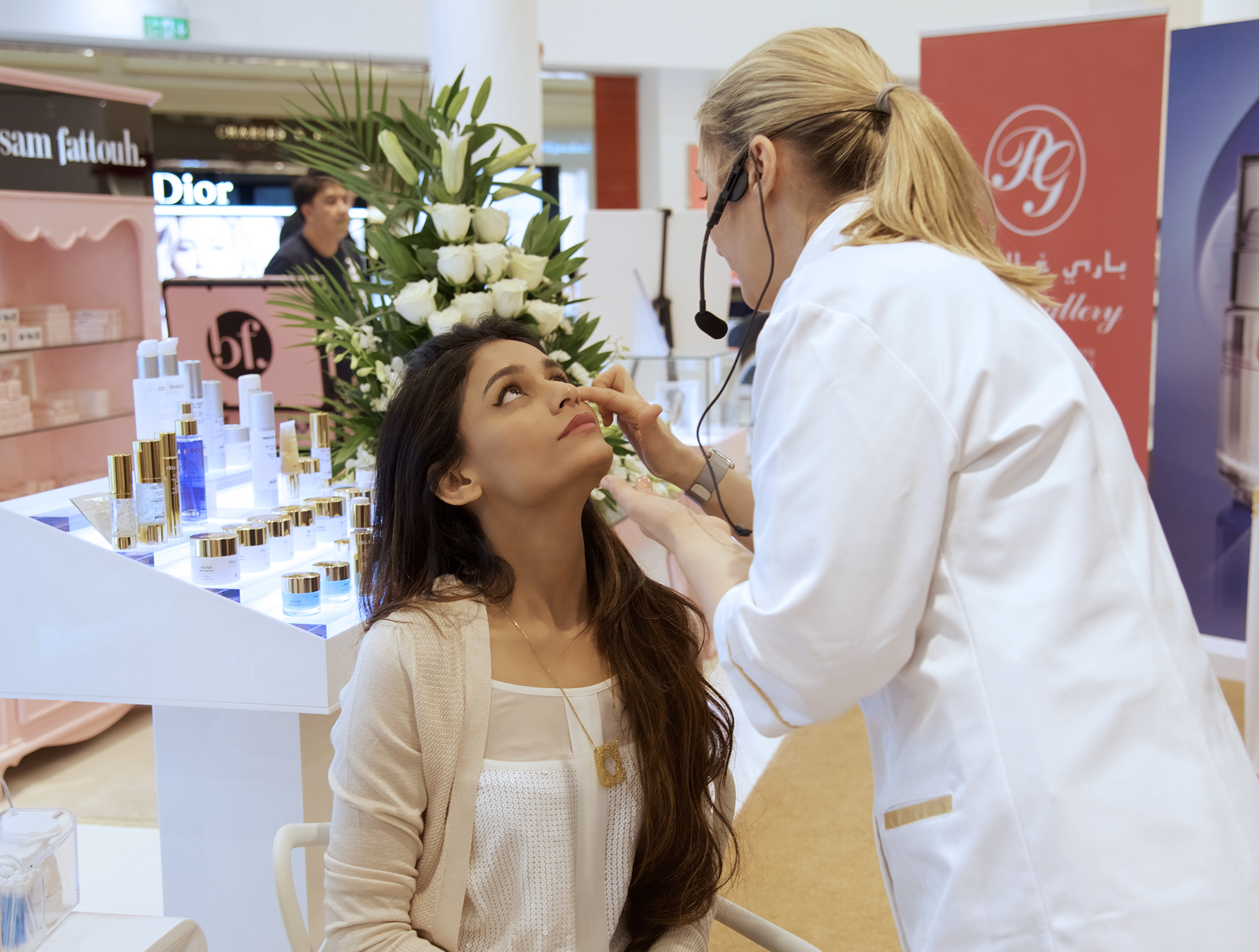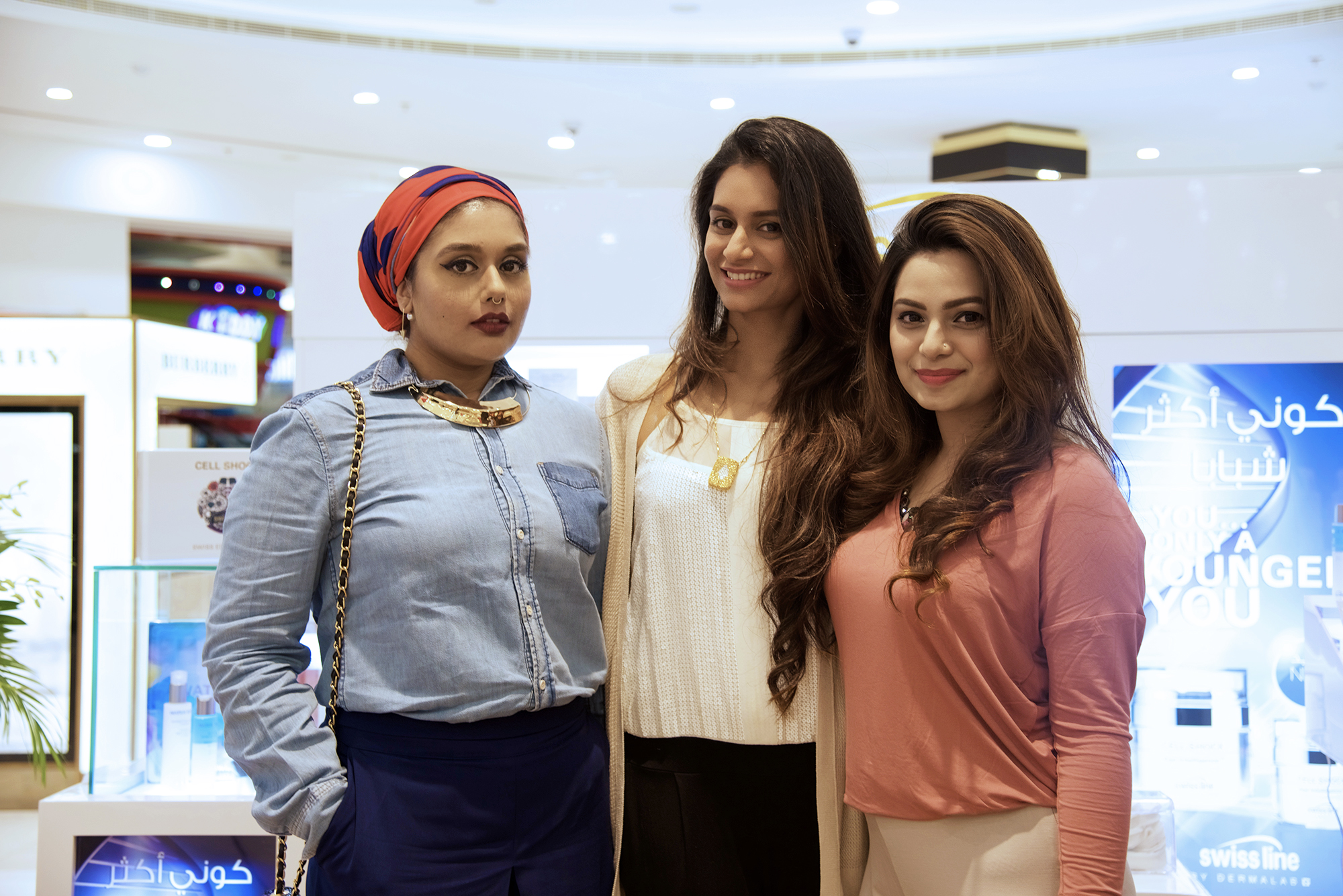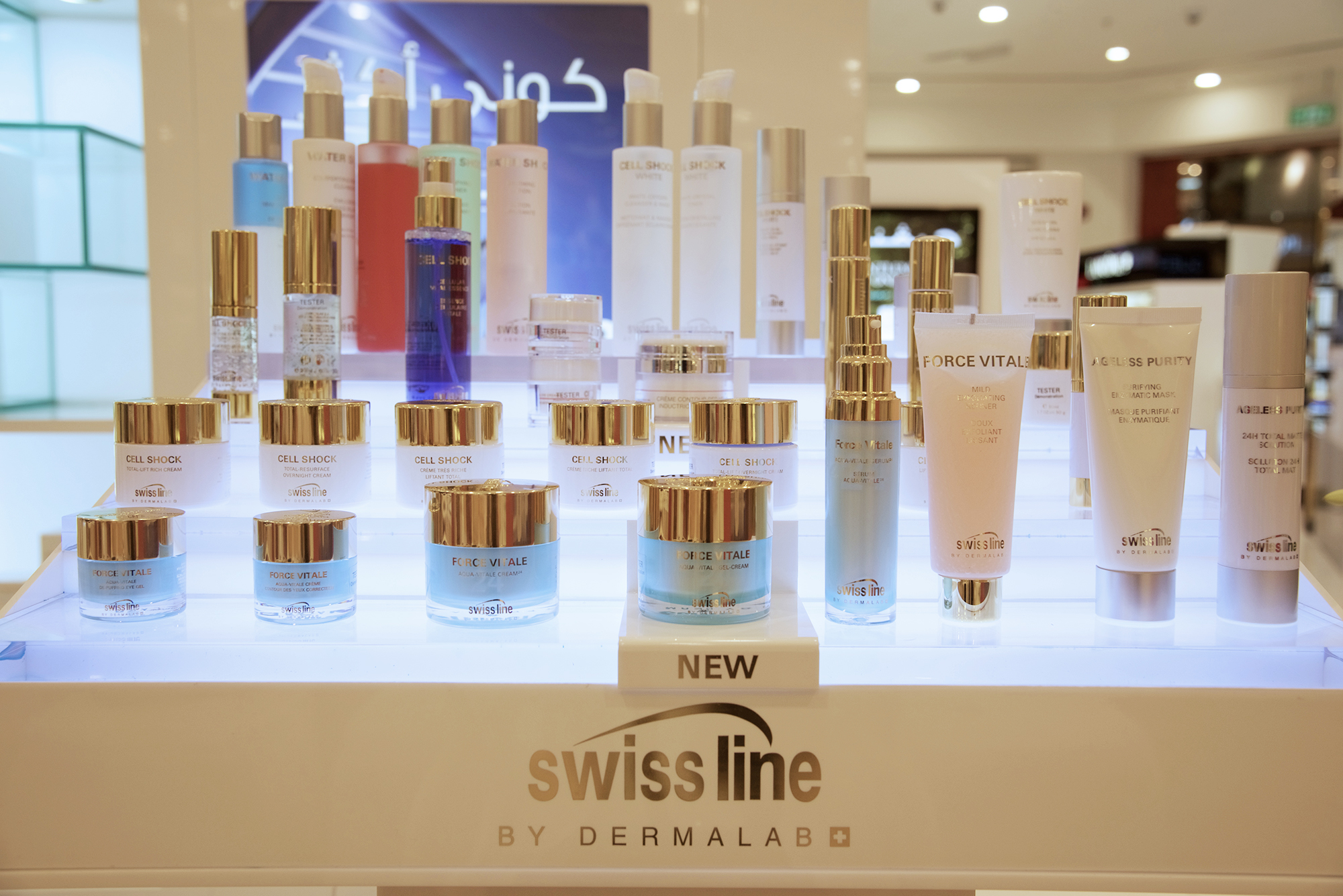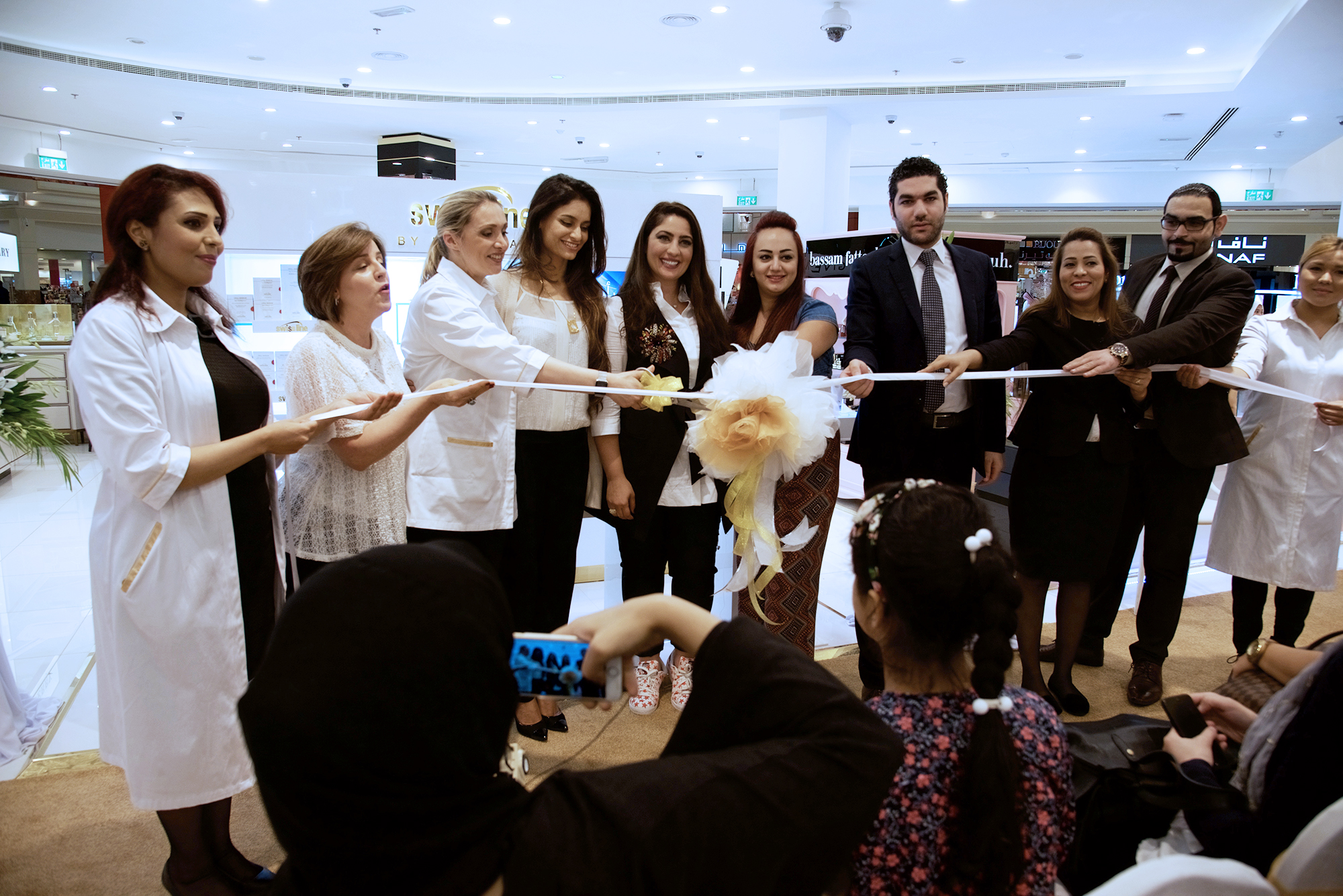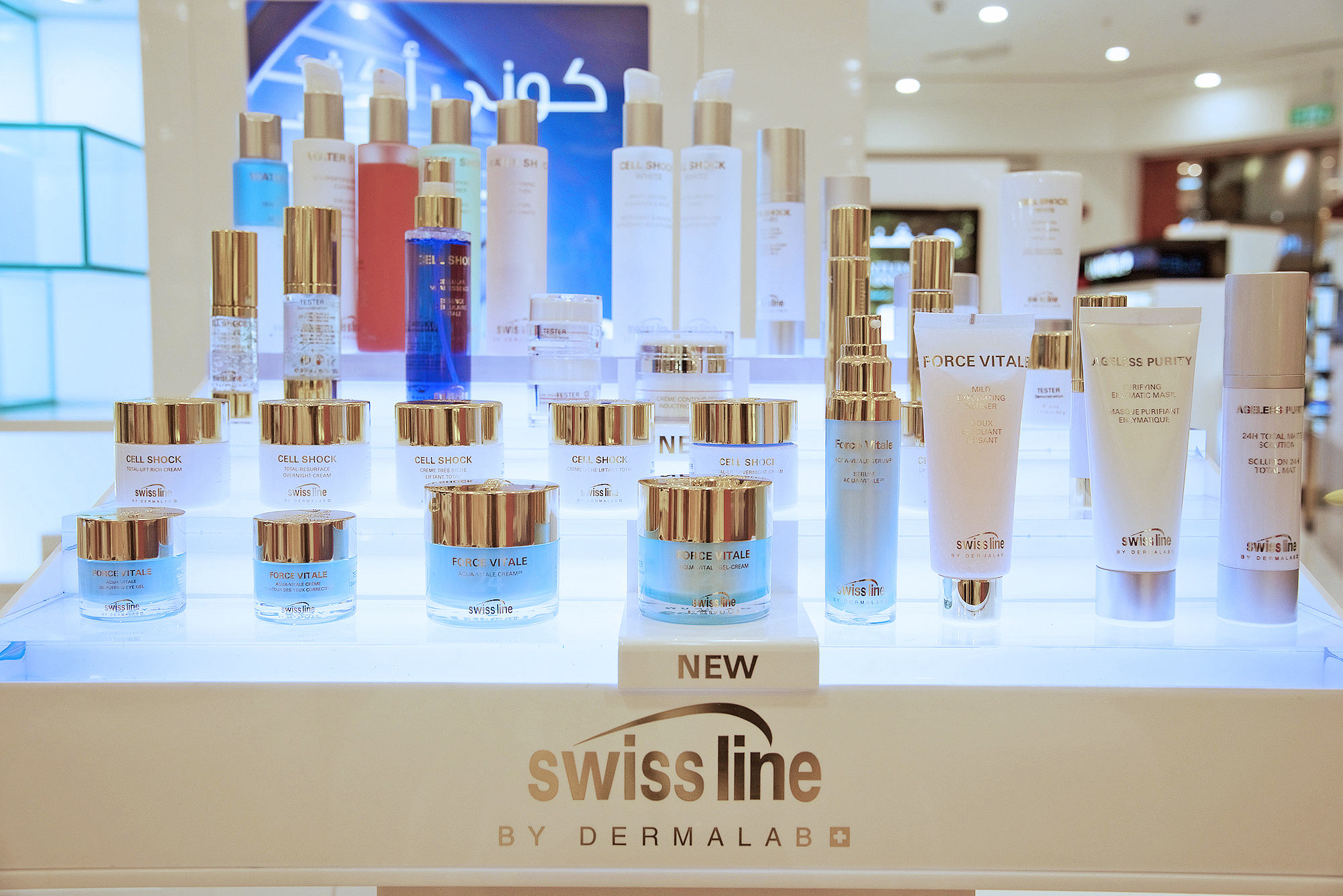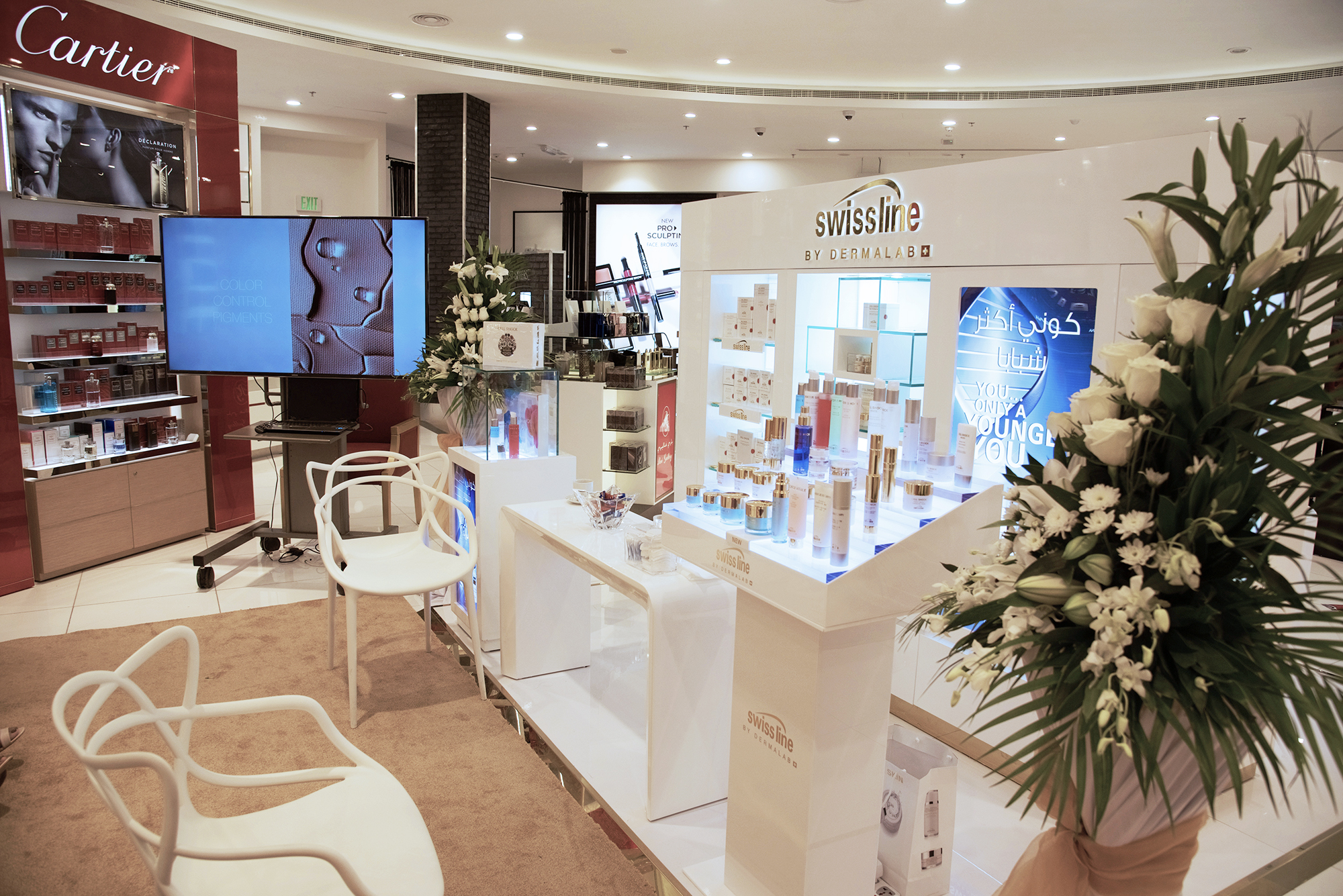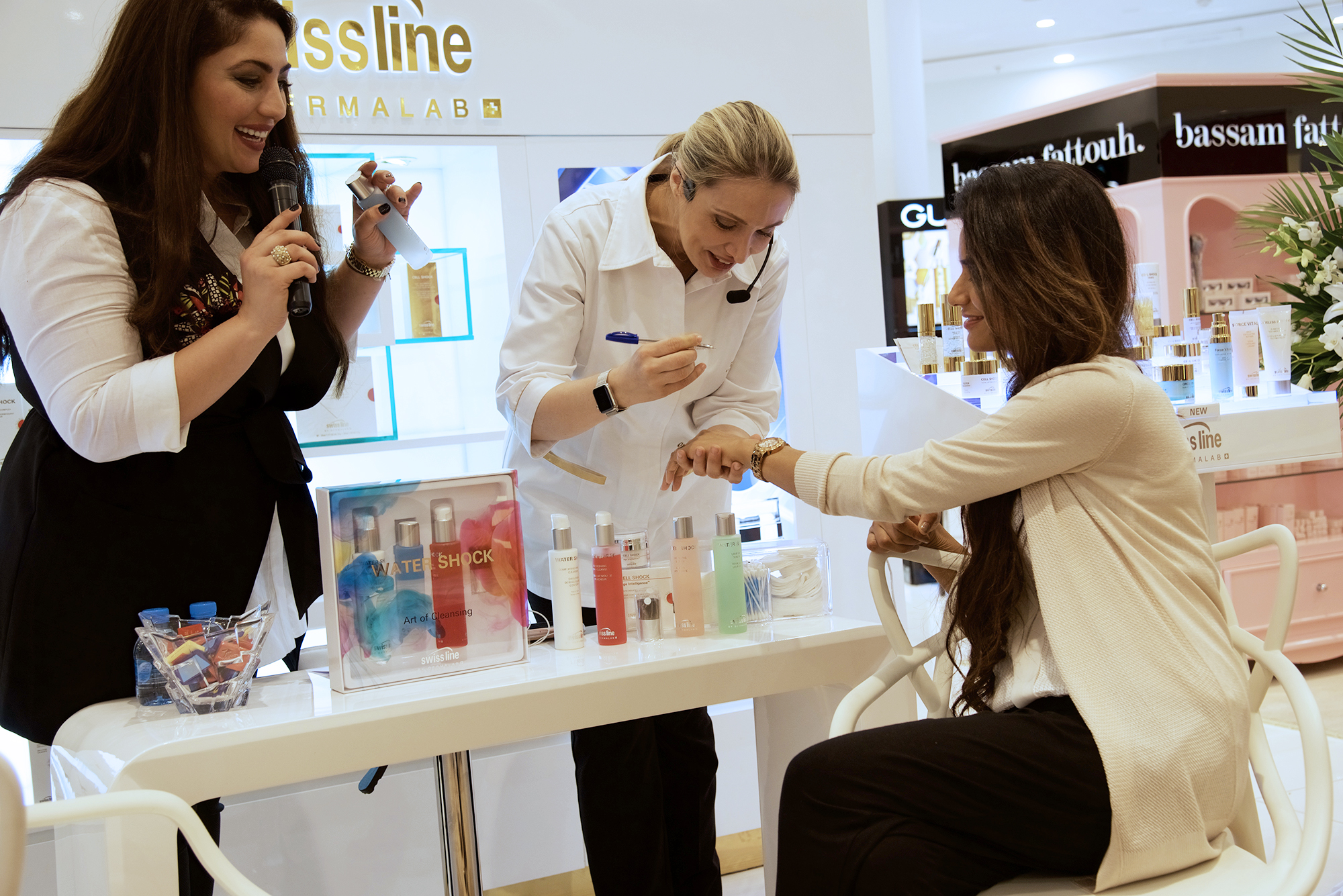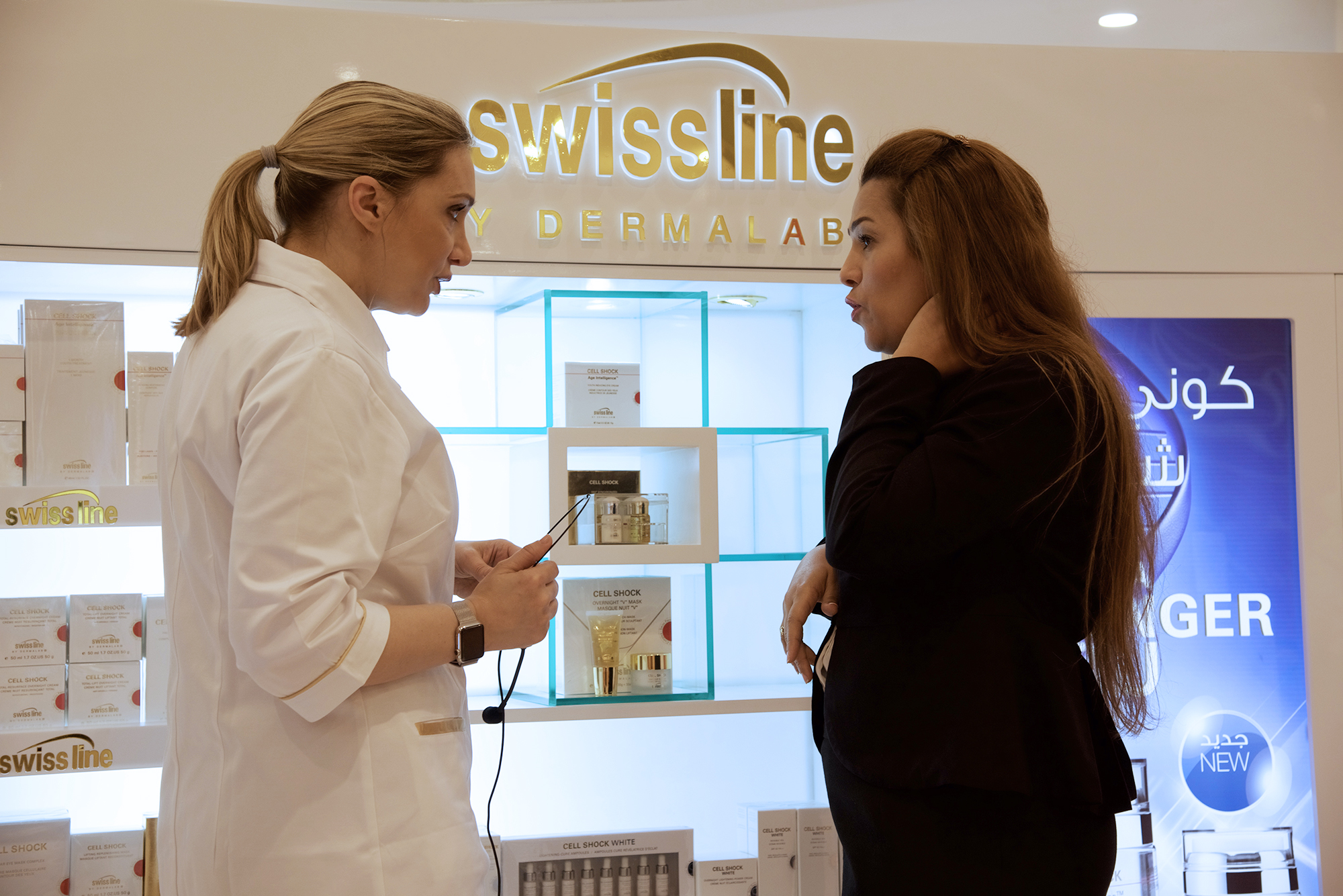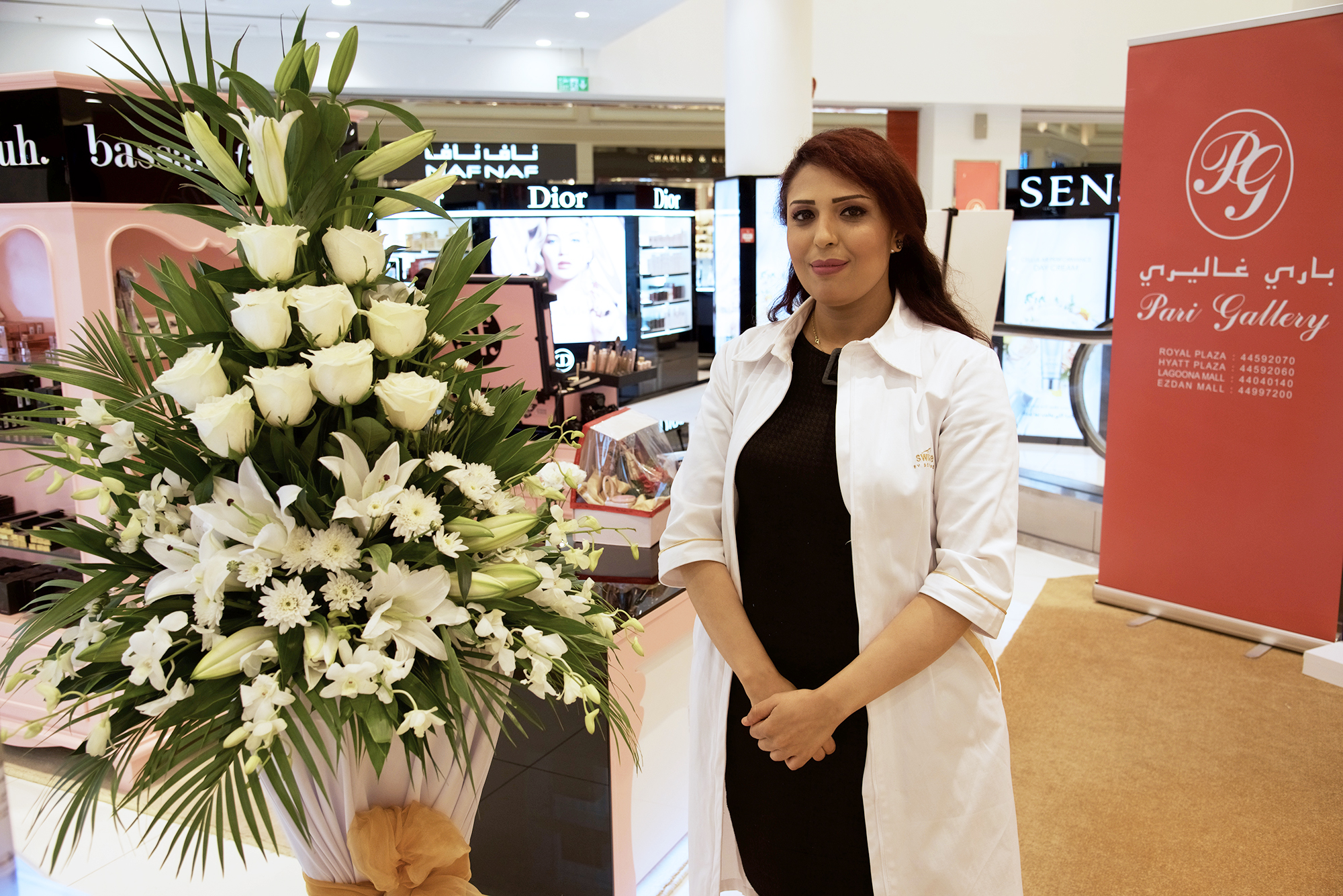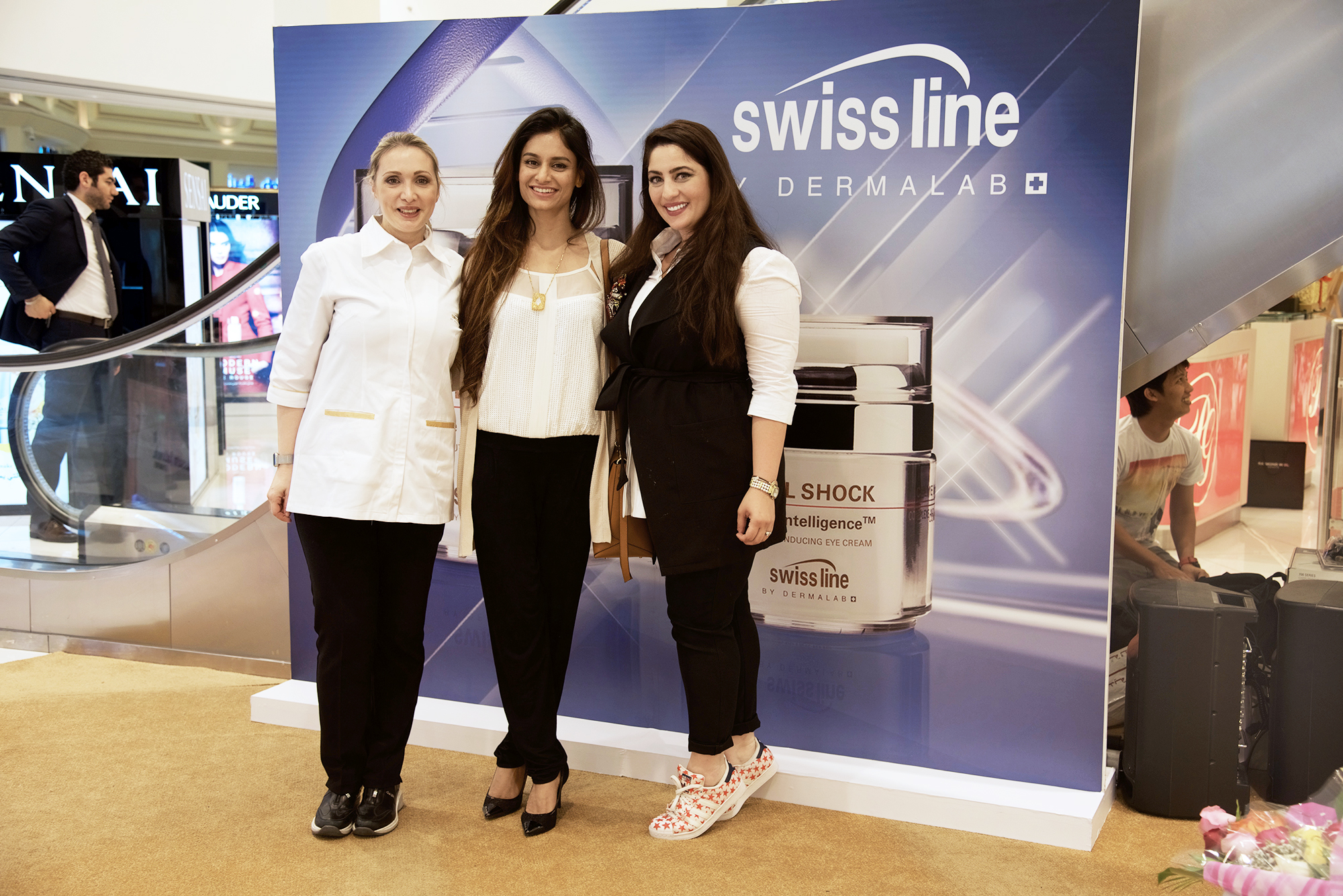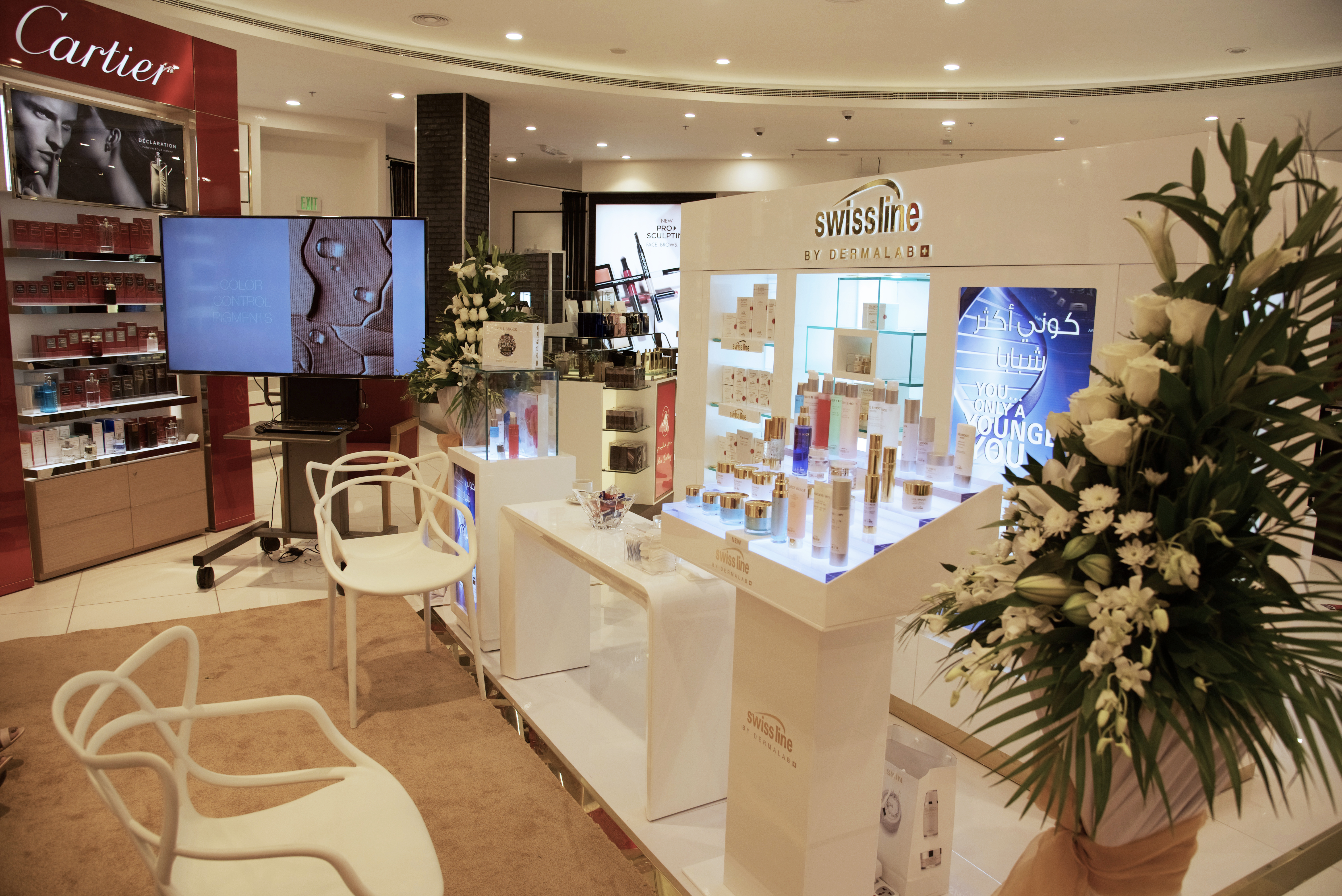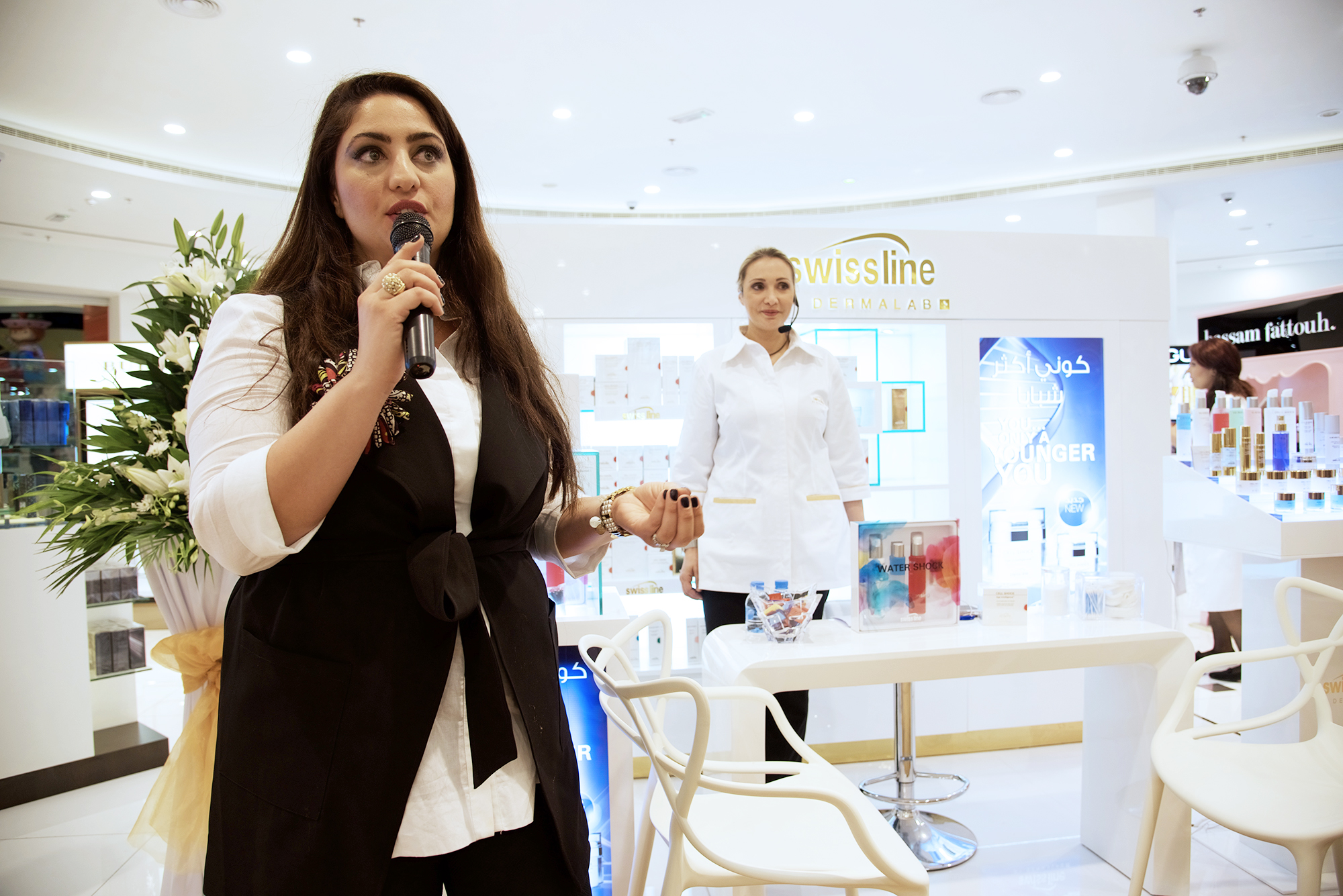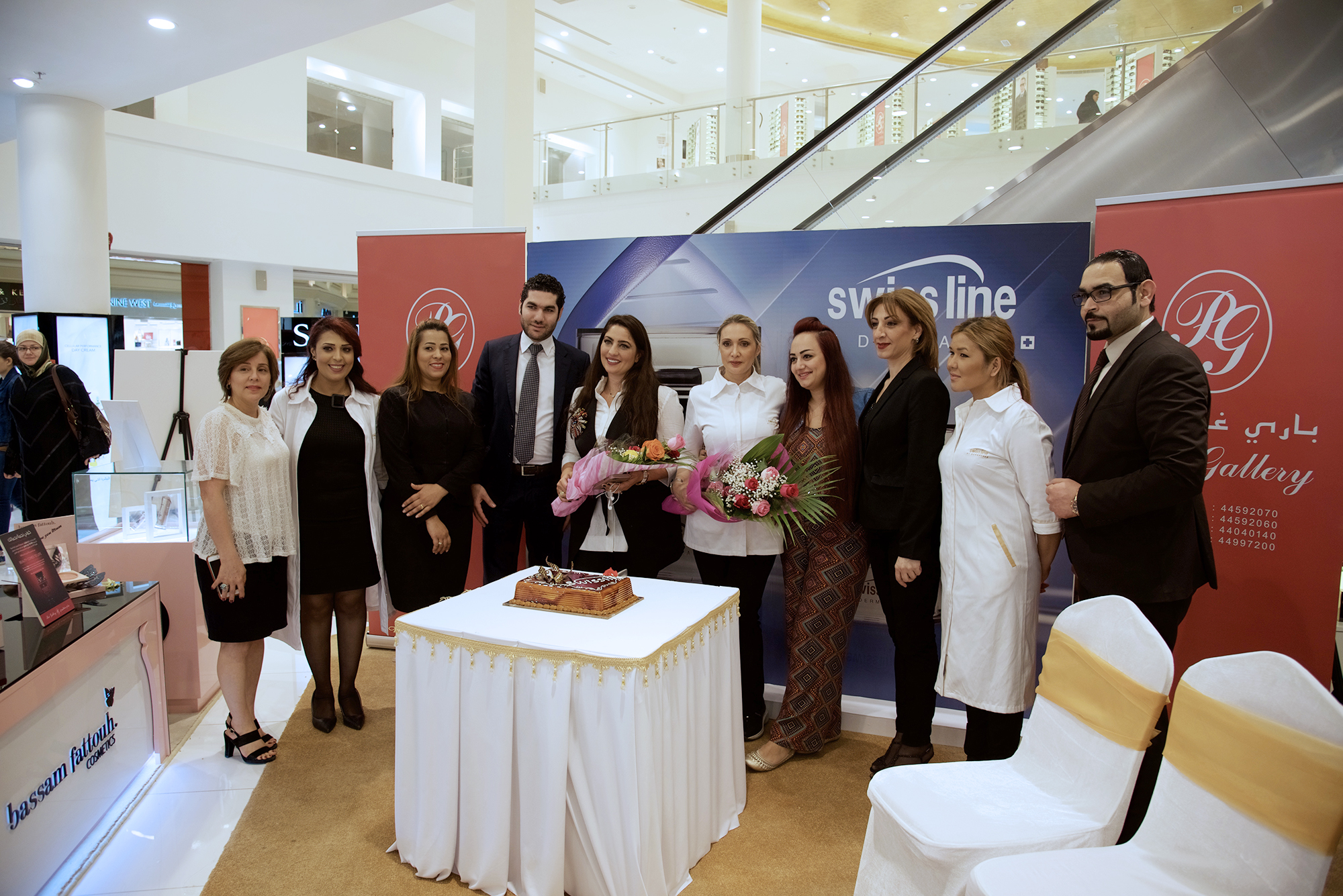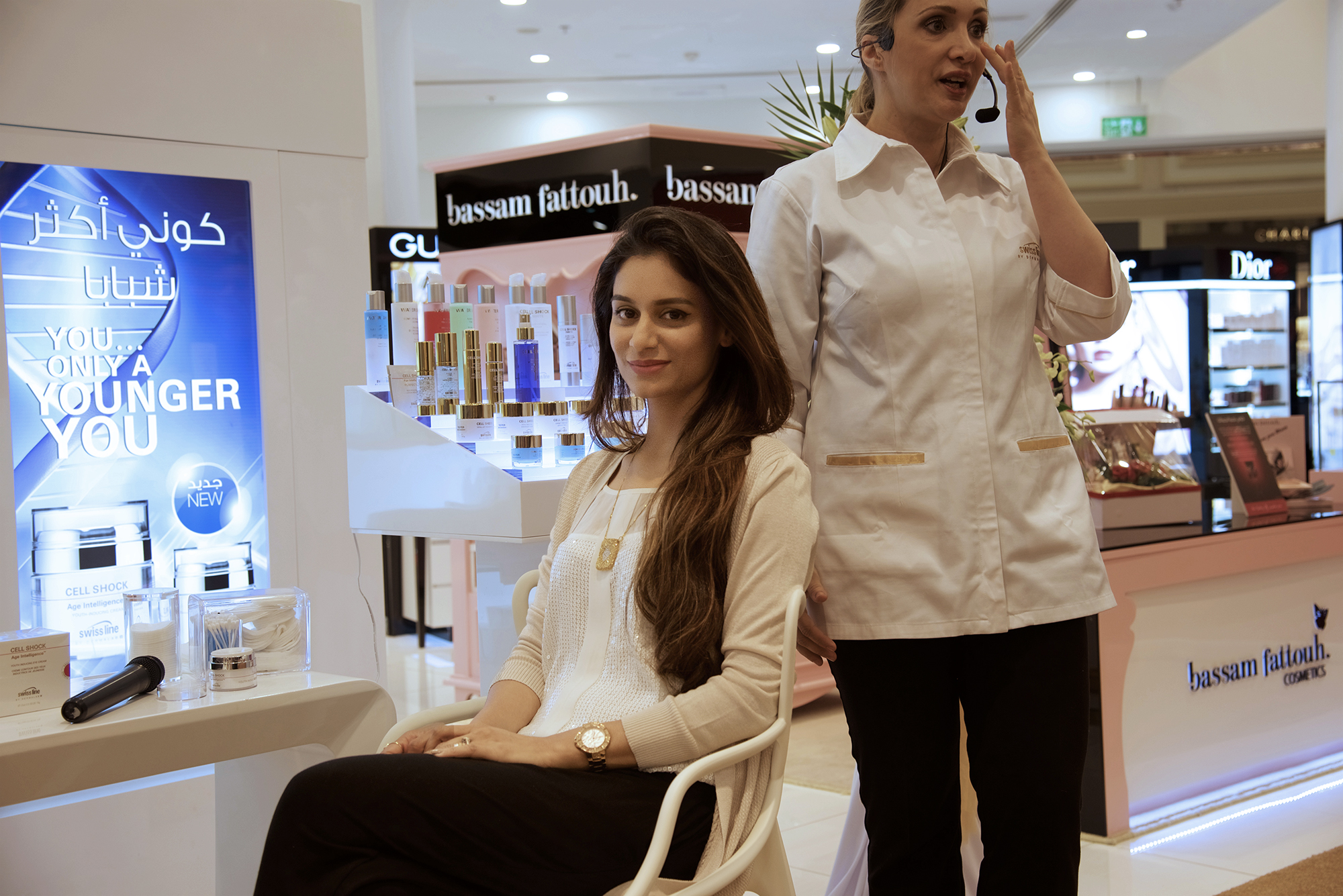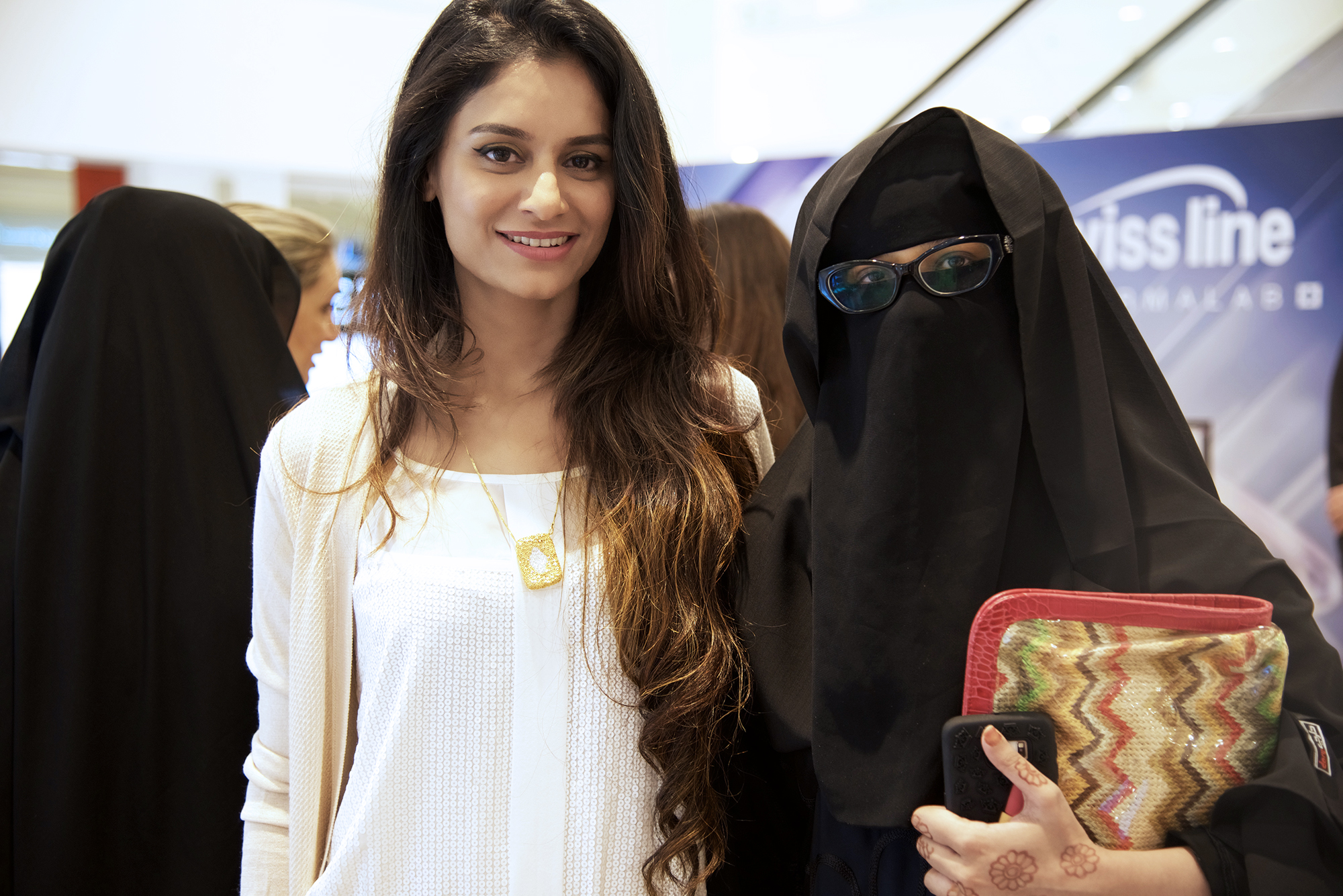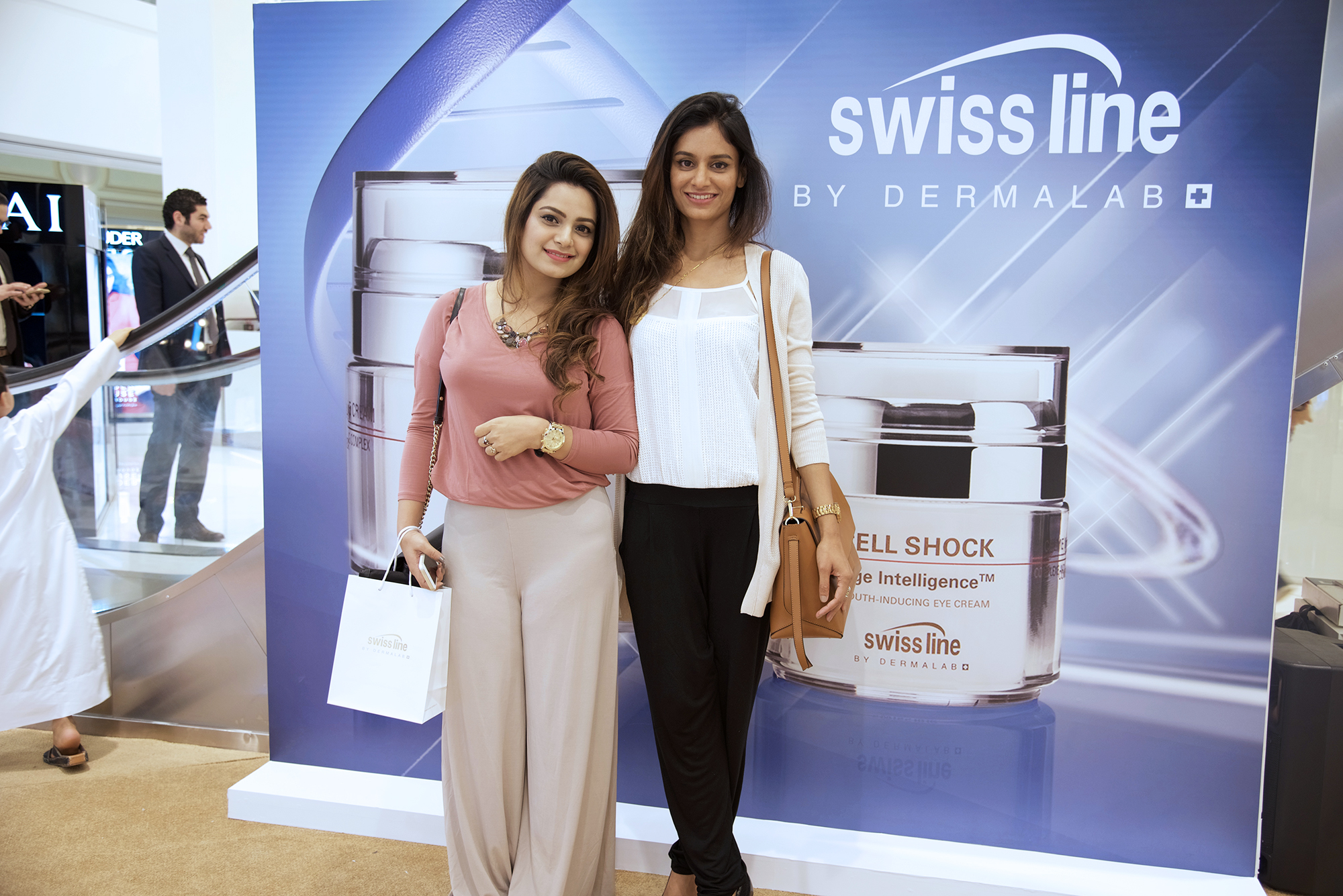 I've been waiting for this launch from quite some time now & was excited about the collaboration between Luxe house for Swiss line Skincare & Gzalvogue!
Receiving a collaboration email from Luxe House's Marketing Director, Doaa Tahaboub was an excitement in itself. When I checked out their website swissline.com for their skin care range, it felt as if these were the products i've been looking for quite some time now! I'll be soon talking about their products in the coming few days & will surely share my reviews.
So there i was attending the launch event at the Pari Gallery, Hyyat Plaza Mall where they are to showcase their products. Adding charm to this event was the international trainer from Switzerland, Ms. Barbara Lacobucci for the live demonstrations of the products & consultation on the skin care.
It was quite a learning experience as I came across quite some products & tips on how to use them better. But what got me intrigued was their "Skin Cleansing Kit" which offers a lot to the people who are really concerned about their skin to be cleaned without the use of harsh chemicals.
A special shoutout of heartiest thanks to my beautiful friends who showed up at the event to make it even more successful. Kadeeja from Creativeblog, Layla from Beinglayla_a and kansa from Creativitywithkay and my close friend Ruksar sharif.
Thank you ladies for coming on such short notice. A very good luck for Swissline for their amazing products.
Hope you all enjoyed at the gallery & the event.
Until my next post,
Stay Voguish Stay Happy
Gazal.