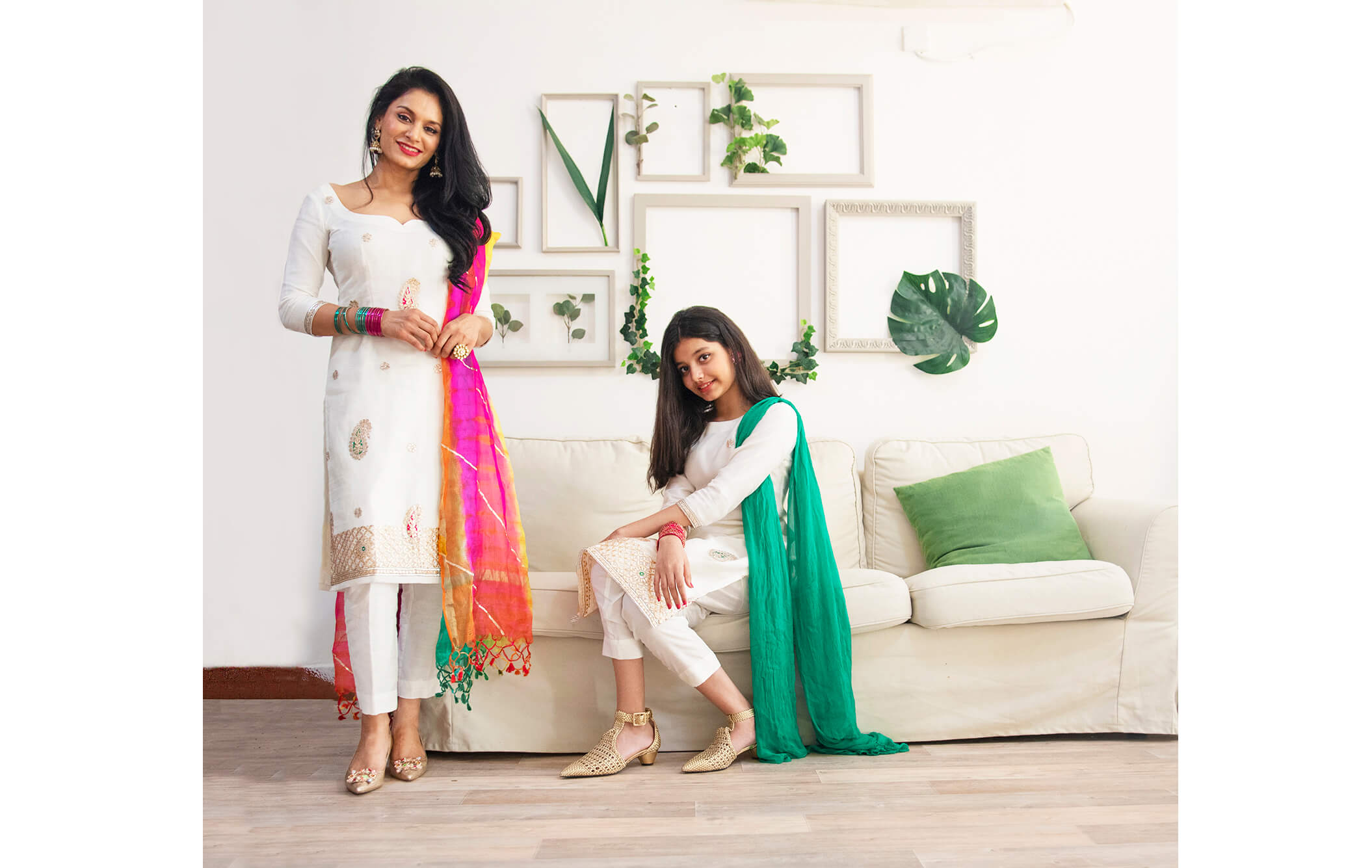 I hope you guys had an amazing EID.
I know I am a bit late for this post, I was supposed to update these pictures the very next day of Eid or I could have posted at least one picture on the day of Eid. But you know how it's like on festivals, we get busy, we are in a festive mood and you won't get enough time to edit and post a picture, especially for people like me who are trying to maintain a theme on their insta timeline.
I love these holiday seasons, getting cozy with my family, enjoying. Honestly I was too lazy to even hold up my laptop and work.
Well, here I am sharing some of my Eid, mother daughter dressing styles. These pictures are really close to my heart. Exactly six years ago, on Eid, we had some pictures taken, and I tried to recreate these pictures this year. I was overwhelmed holding these pictures, years apart, it brought back so many memories with my daughter. It was like creating realities from realities.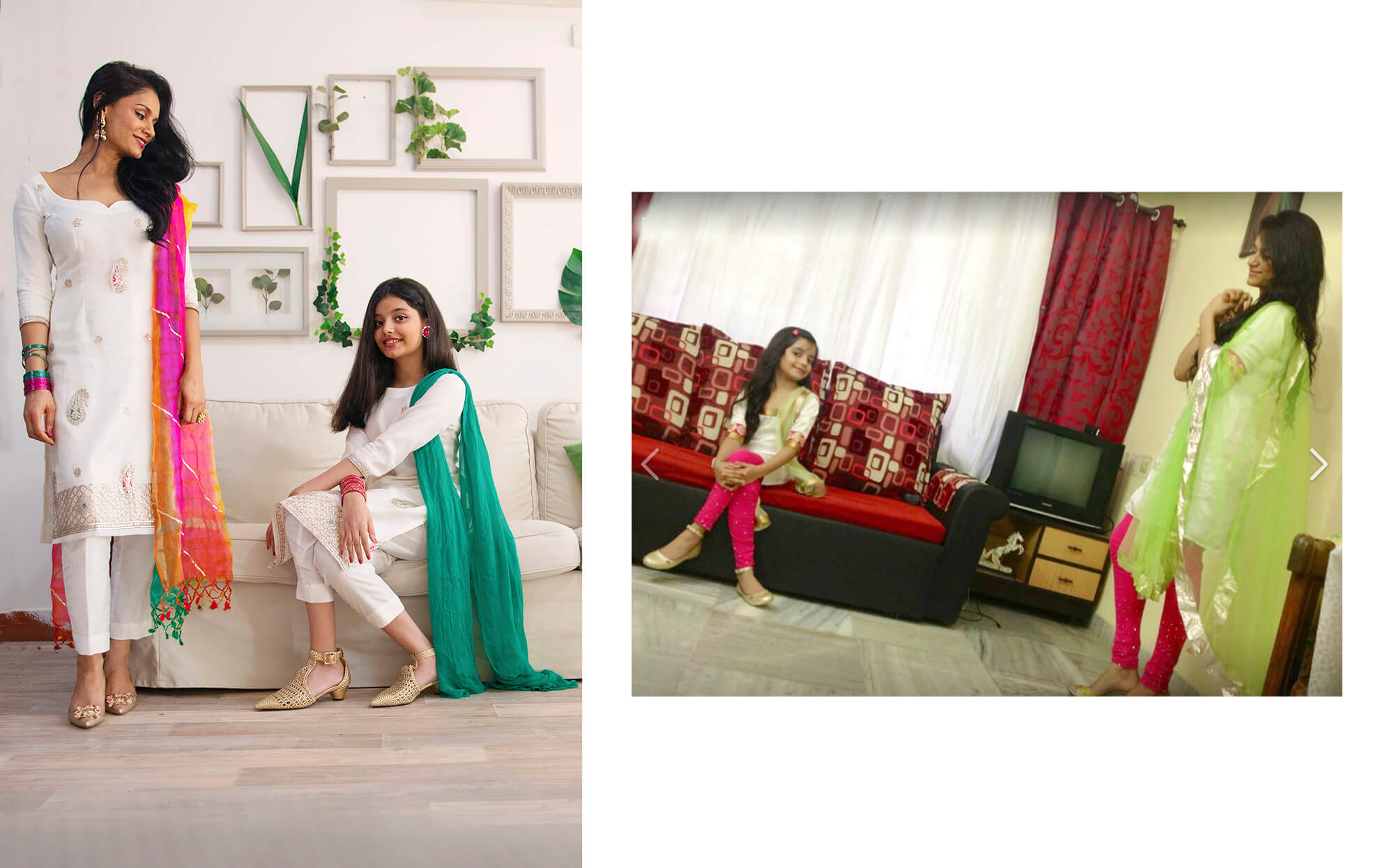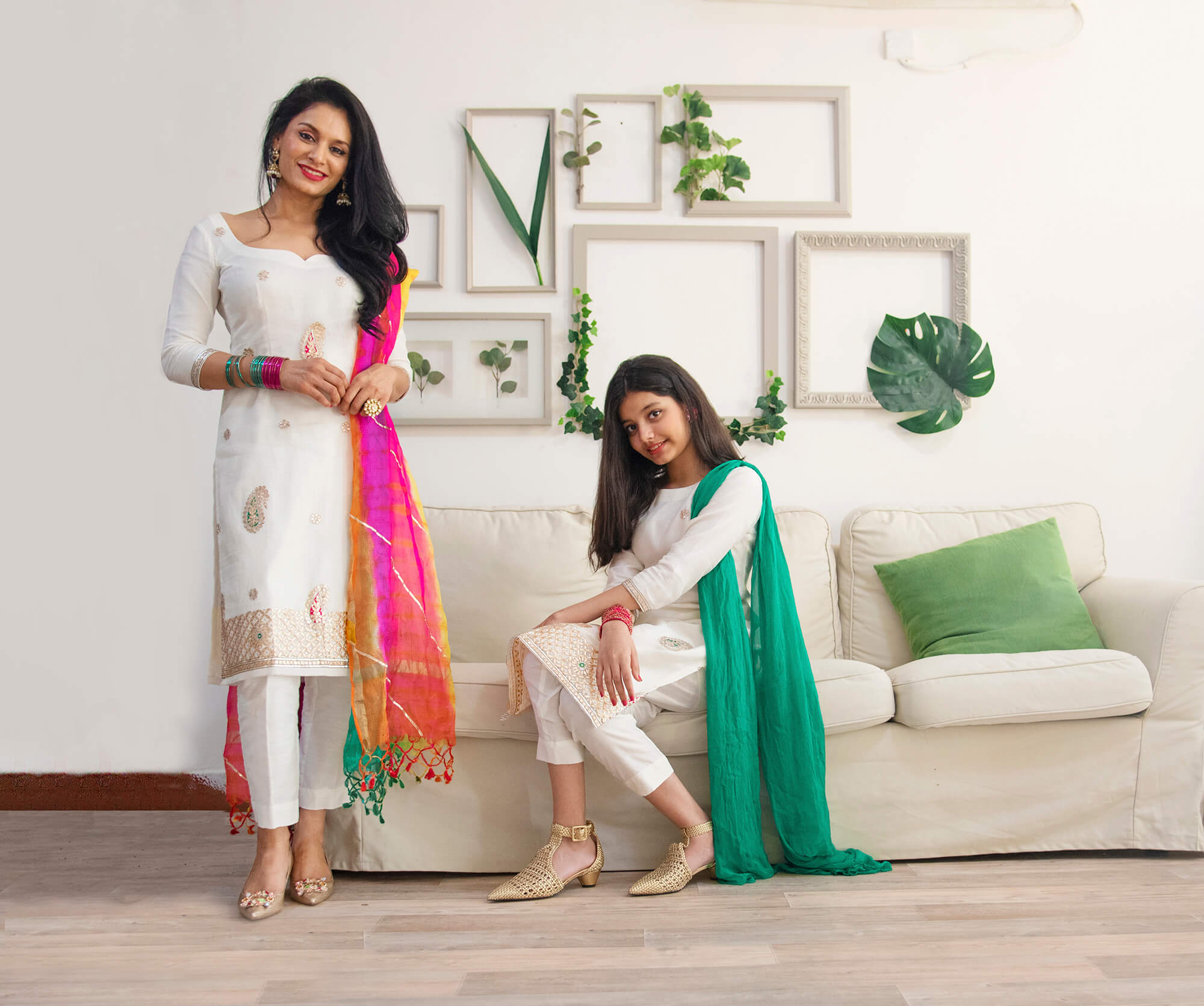 I couldn't resist myself from sharing the pictures of our match matchy Eid outfits. And I thought, why don't I share few ideas with you as well. So whenever you try to make your outfit match with that of your siblings, or your kids or with your husband, these ideas might help you to make your matching outfits, more interesting.
I have always liked the idea of matching my daughter's outfit with mine, especially during festive seasons. Don't you think you create an entrance for your whole family when you are wearing matching outfits? Doesn't that give the whole team an entirely different energy? Matching colours, the patterns, it brings out a little more connection, doesn't it?
As far as I like the idea of having or following the same colour theme, at the same time I hate the idea of looking exactly the same, with no turns or twist or variation. When you try to match your outfits way too much, sometimes it ends up looking funny. I hope this article, help you to match your outfits in a smart way, and at the same time making it more vibrant and exciting.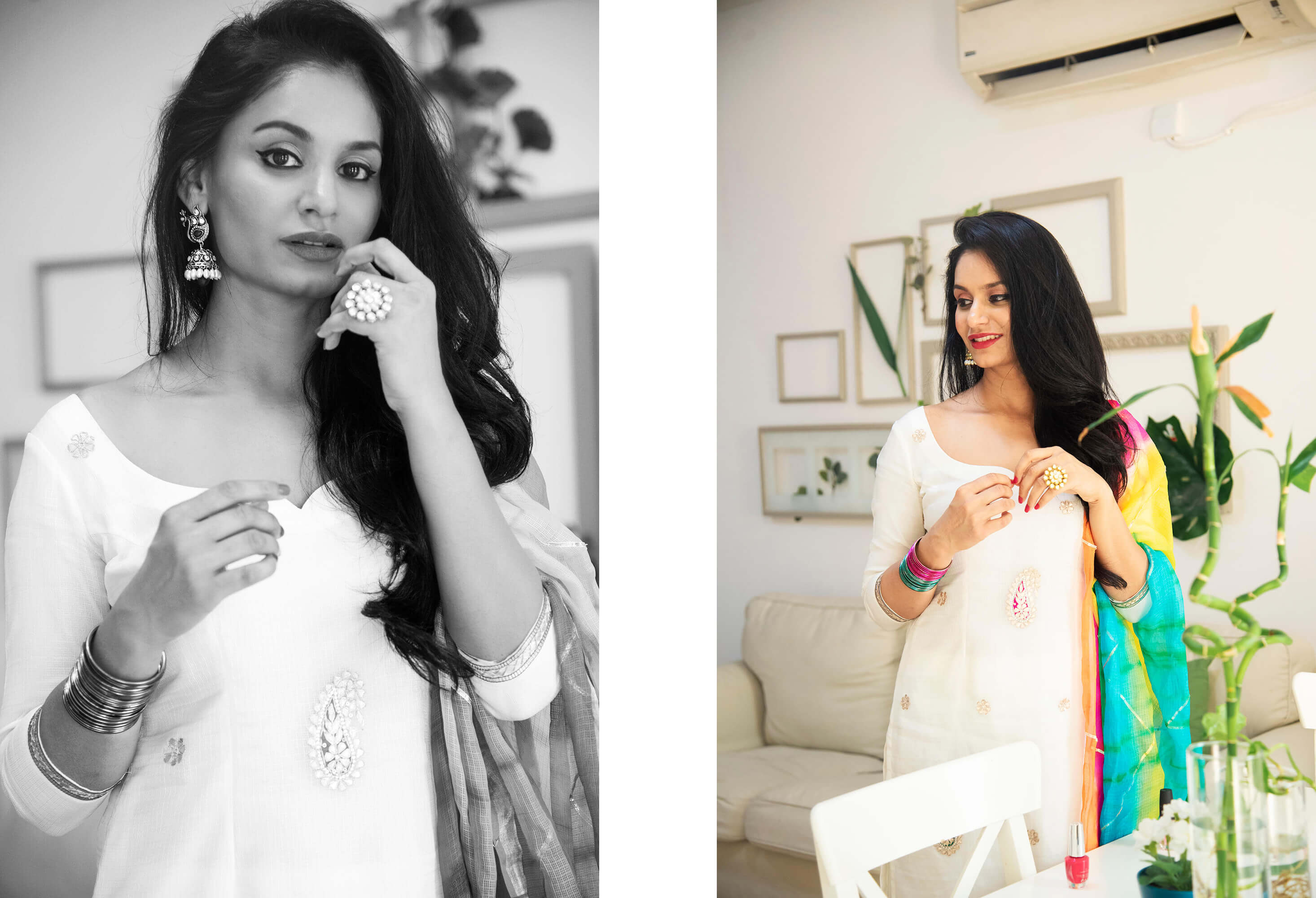 I wore a regular traditional earrings which is widely popular to match with my traditional outfit and I gave Fiona, a pink and silver flower designed, shiny earrings which are big enough to be noticed. The earrings she wore were light weighted for her comfort.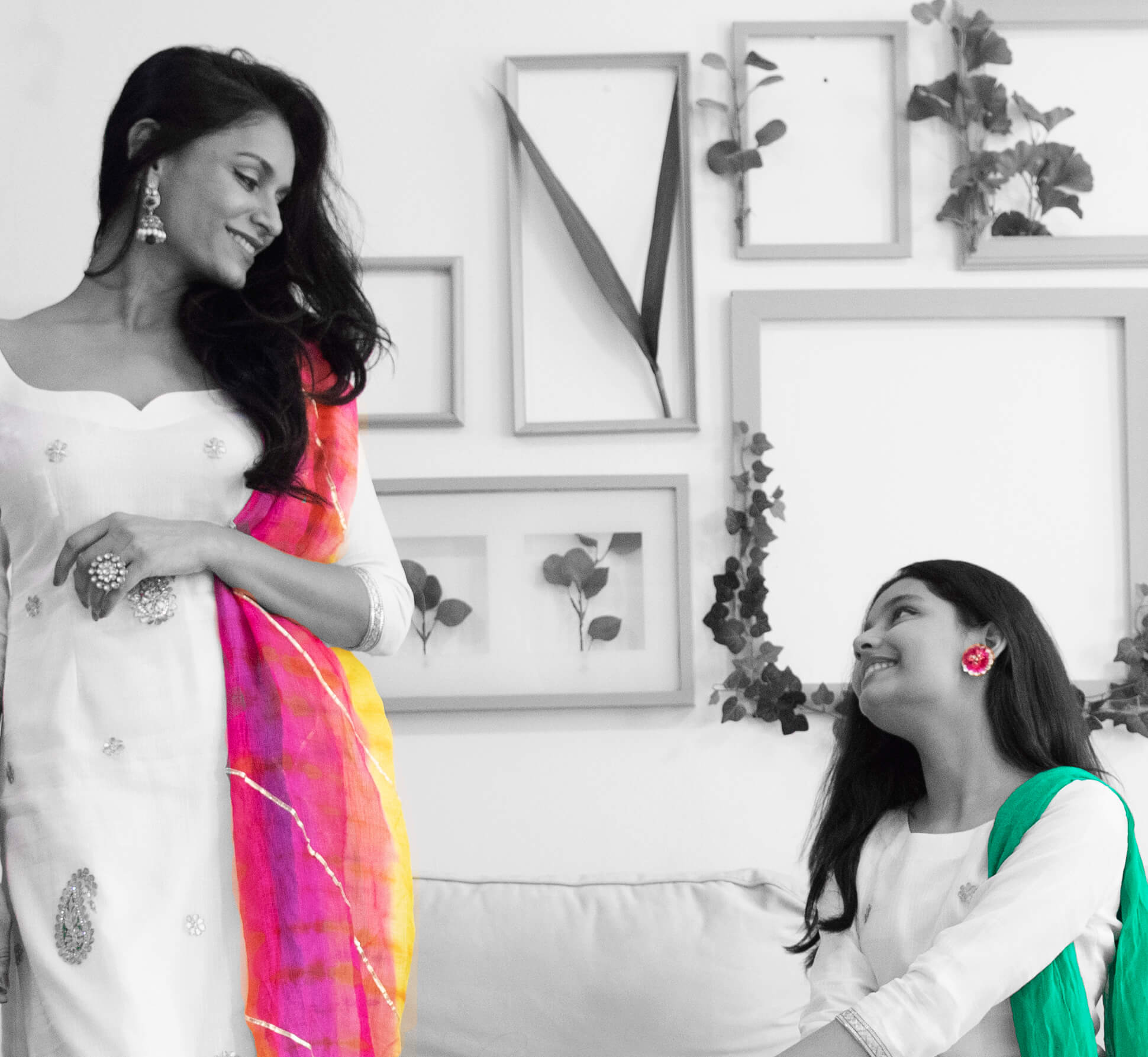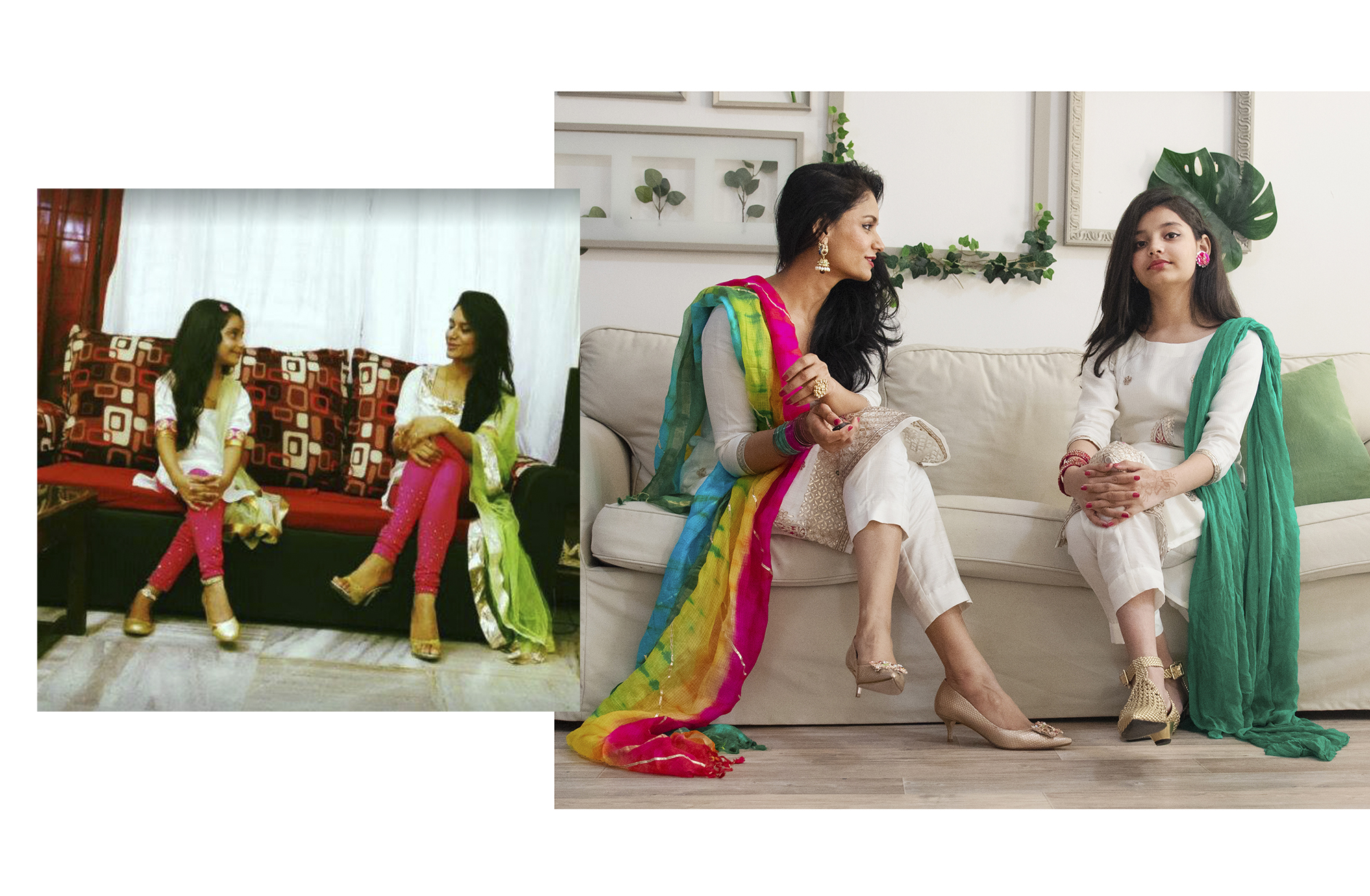 The whole idea was to match the outfits in such a way that it doesn't seem boring or too much. So I had her dupatta in one color, matching with my bangles and I added more colors to my dupatta that matched with her bangles.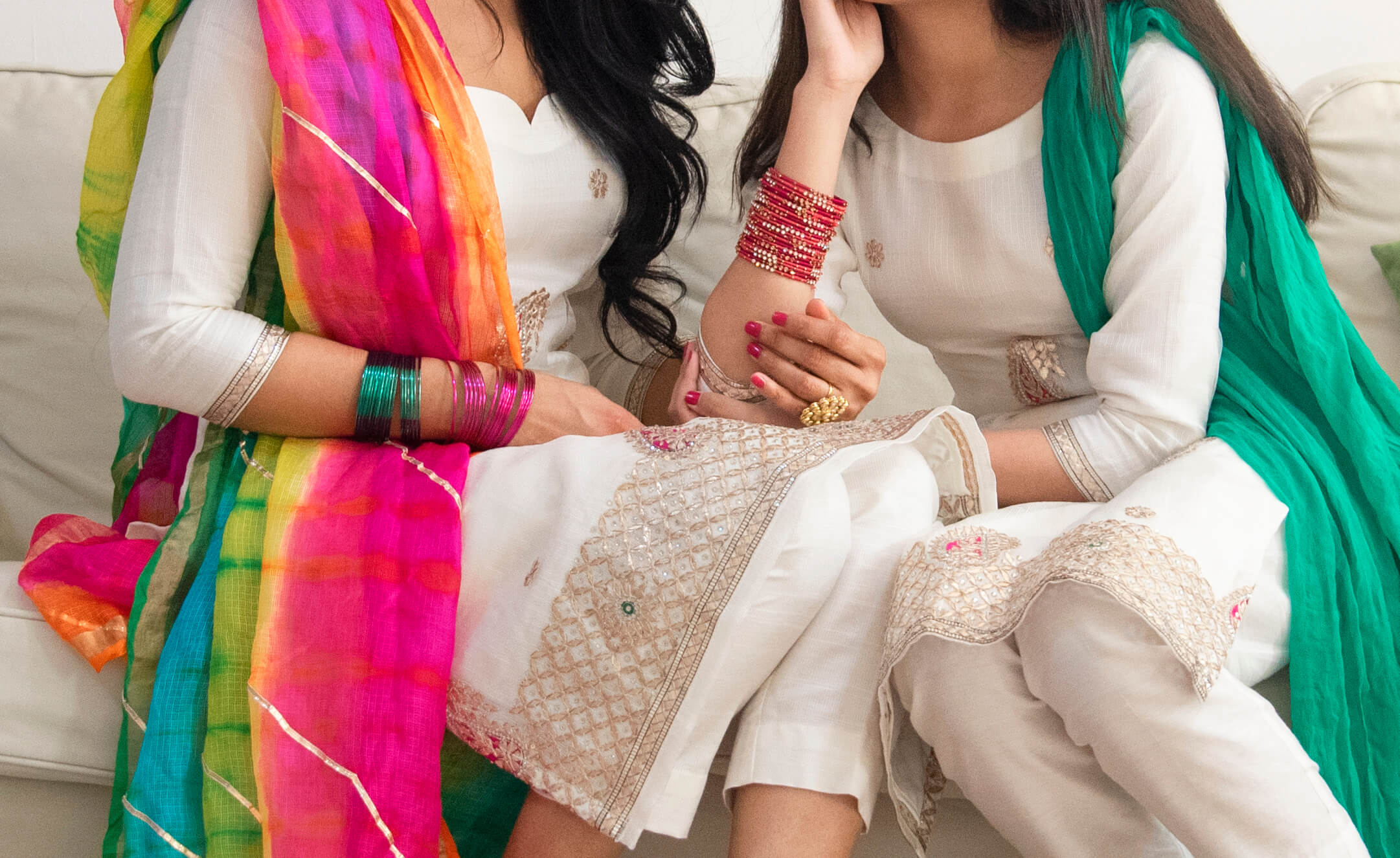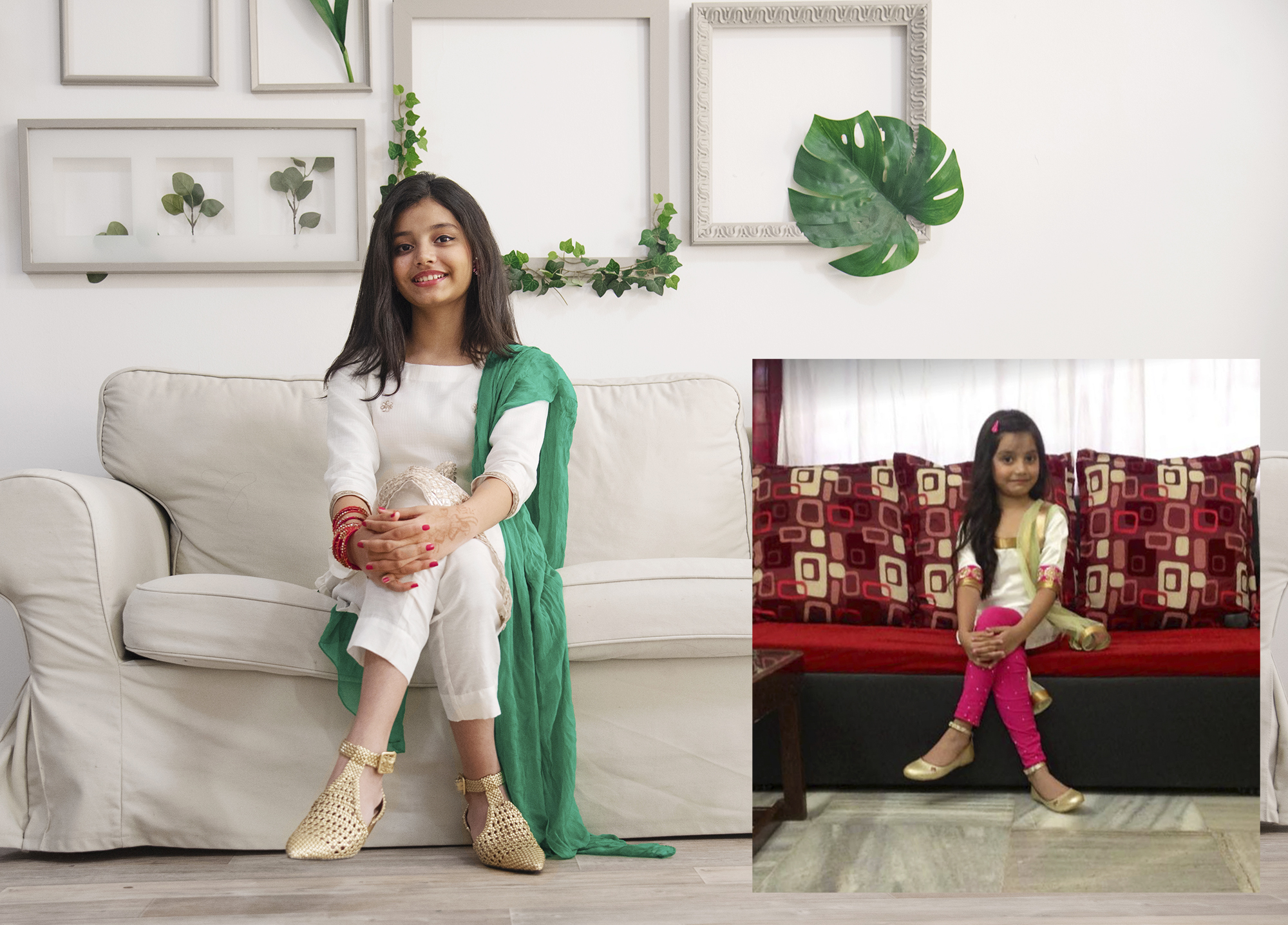 The colors I added to the outfits, complimented each other, so that even when we repeat the outfit the idea of twinning remains, but not the madness of looking like cheer girls.
The outfit I am  wearing did not cost me much. I took the material for the outfit from a local boutique called Lubna. The material for the  top was Qar 50 per meter so a total of Qar 200 for both. The material for the bottom costs Qar 160, and Qar 160 for stitching. I had my duppatta with me, I paid Qar 35 for Fiona's duppatta.
So a total of Qar 555 for both the outfits.
I got my bangles, earrings and ring from my last visit of India.
My shoes are from Dunes and Fiona is wearing Utreque.
I hope you enjoyed the gallery and ideas I have shared with you.
Let me know your thoughts on this.
Until my nest post,
Stay Voguish Stay Happy
Gazal