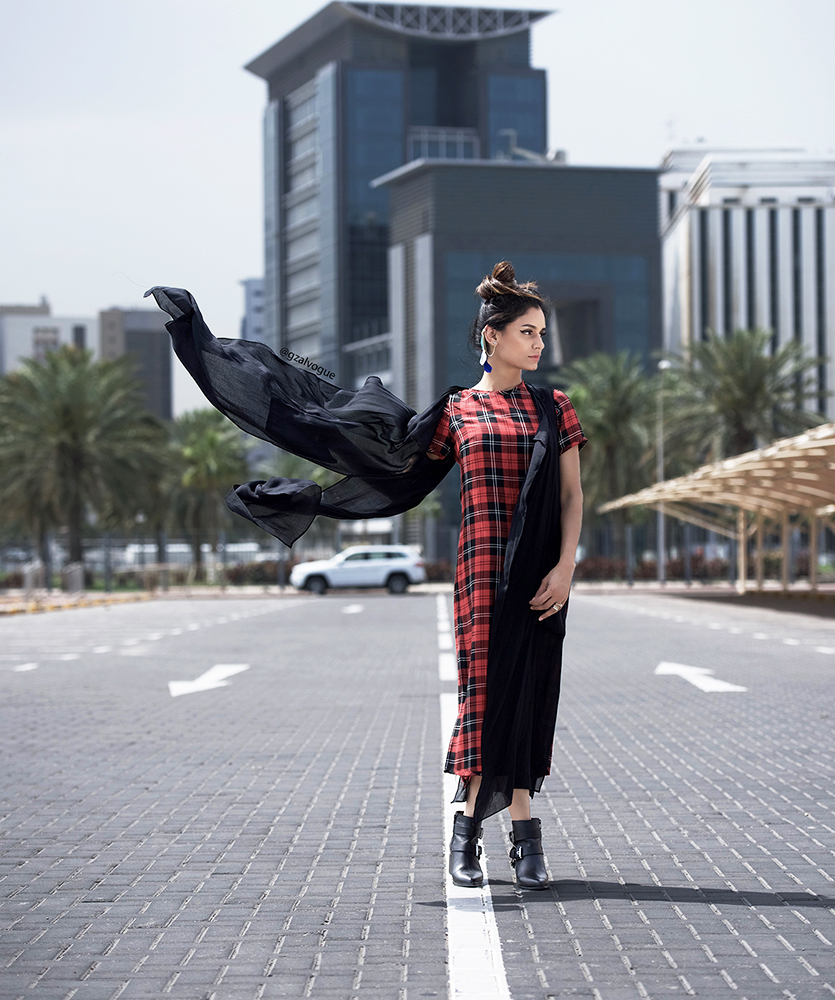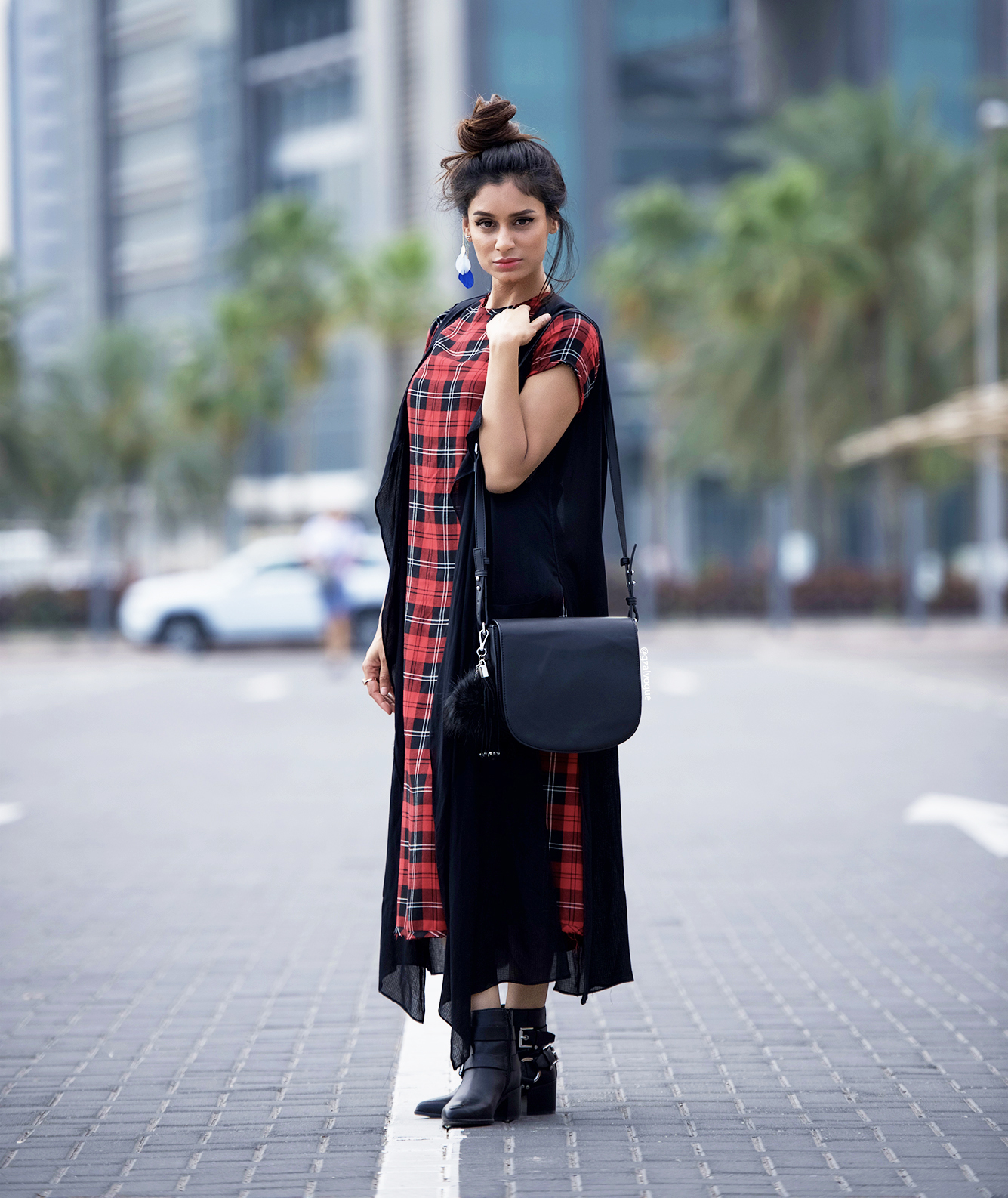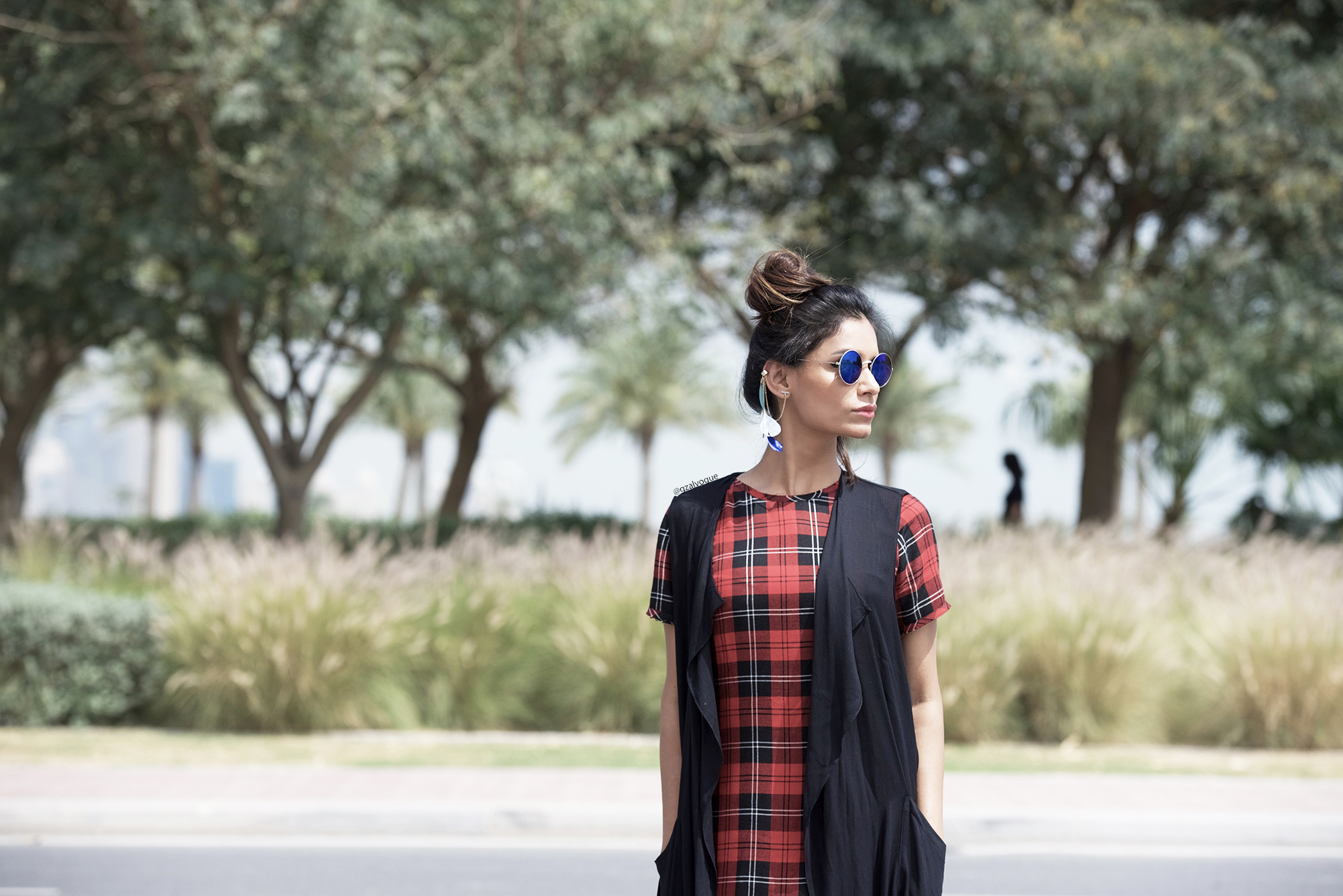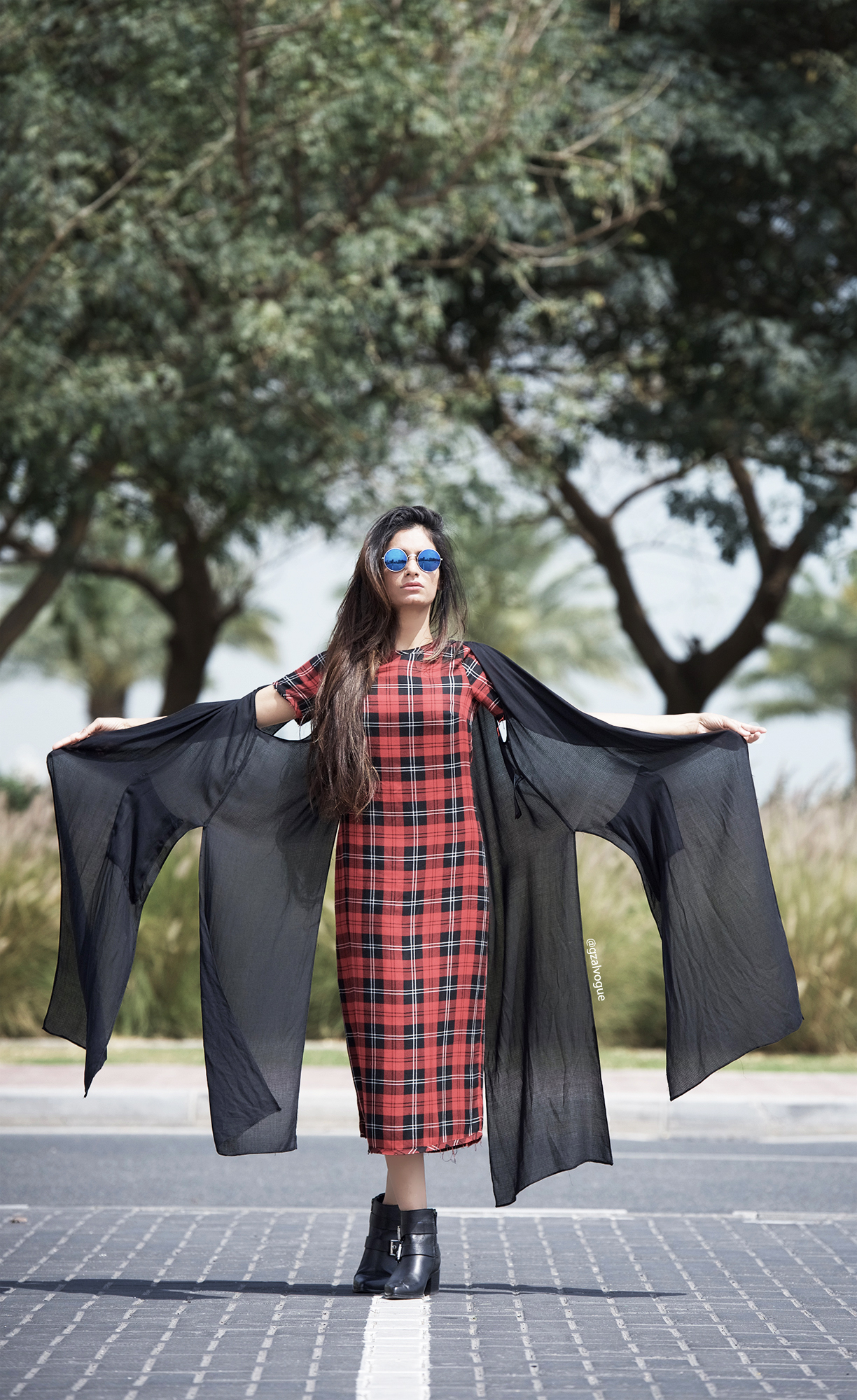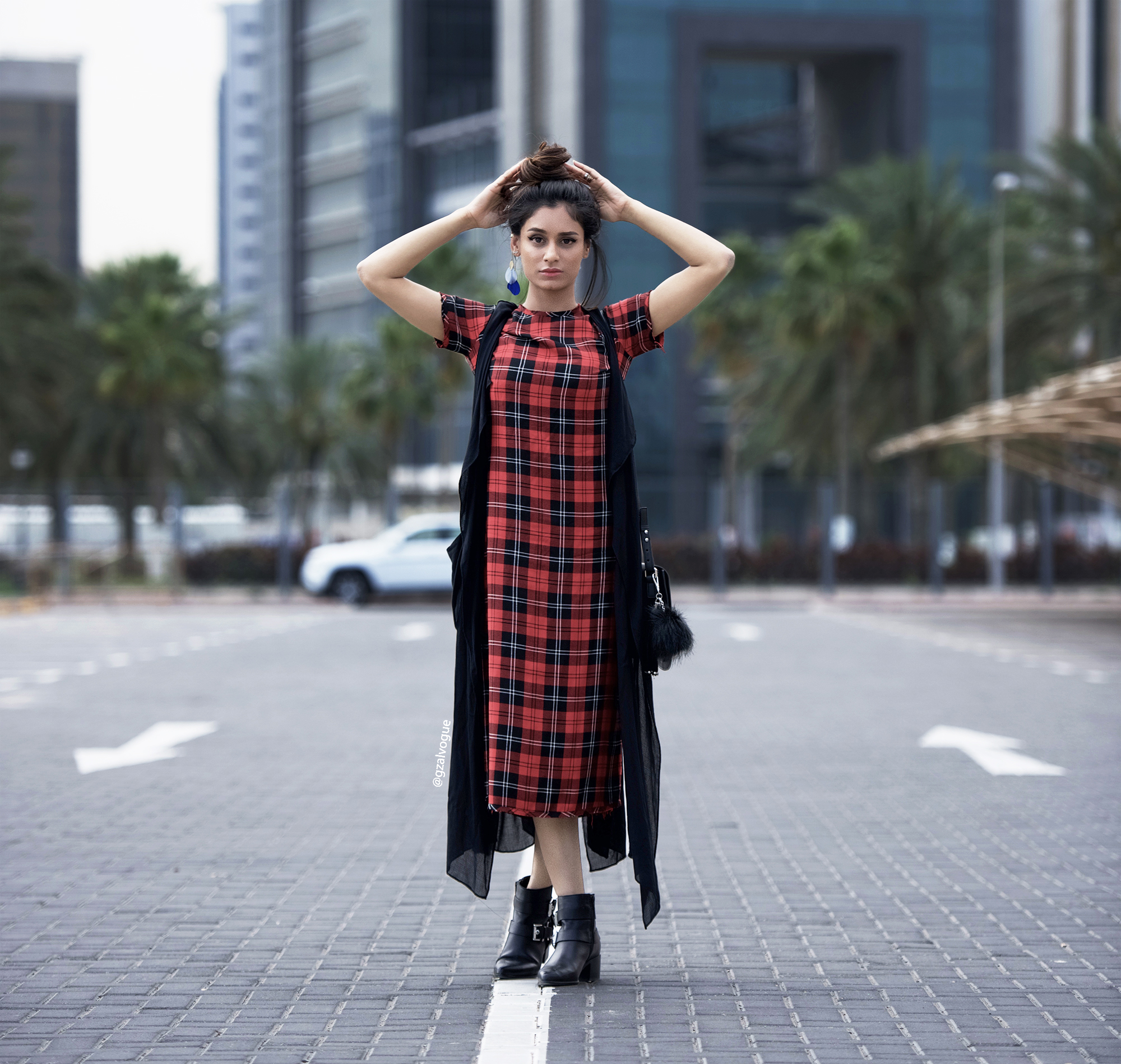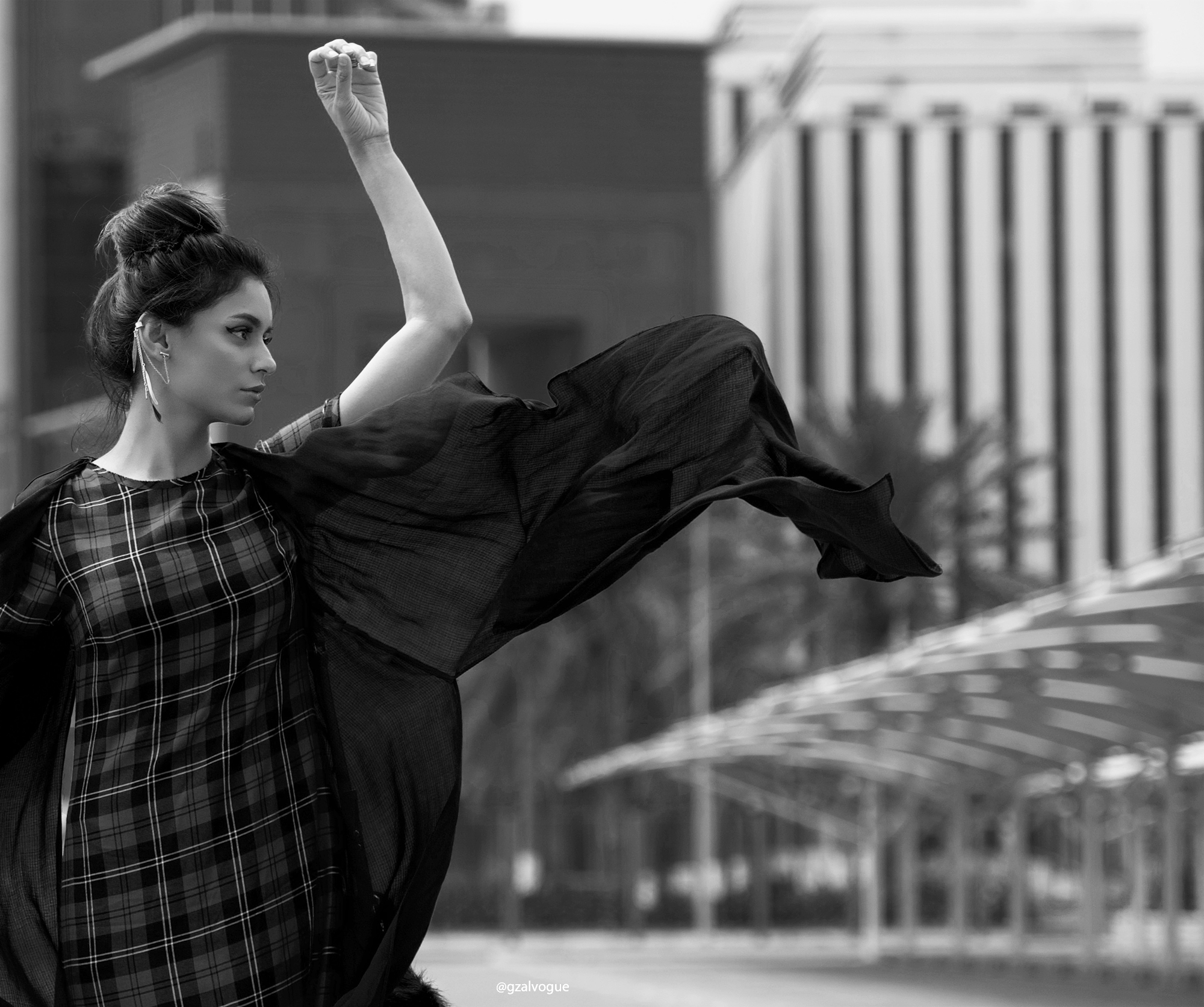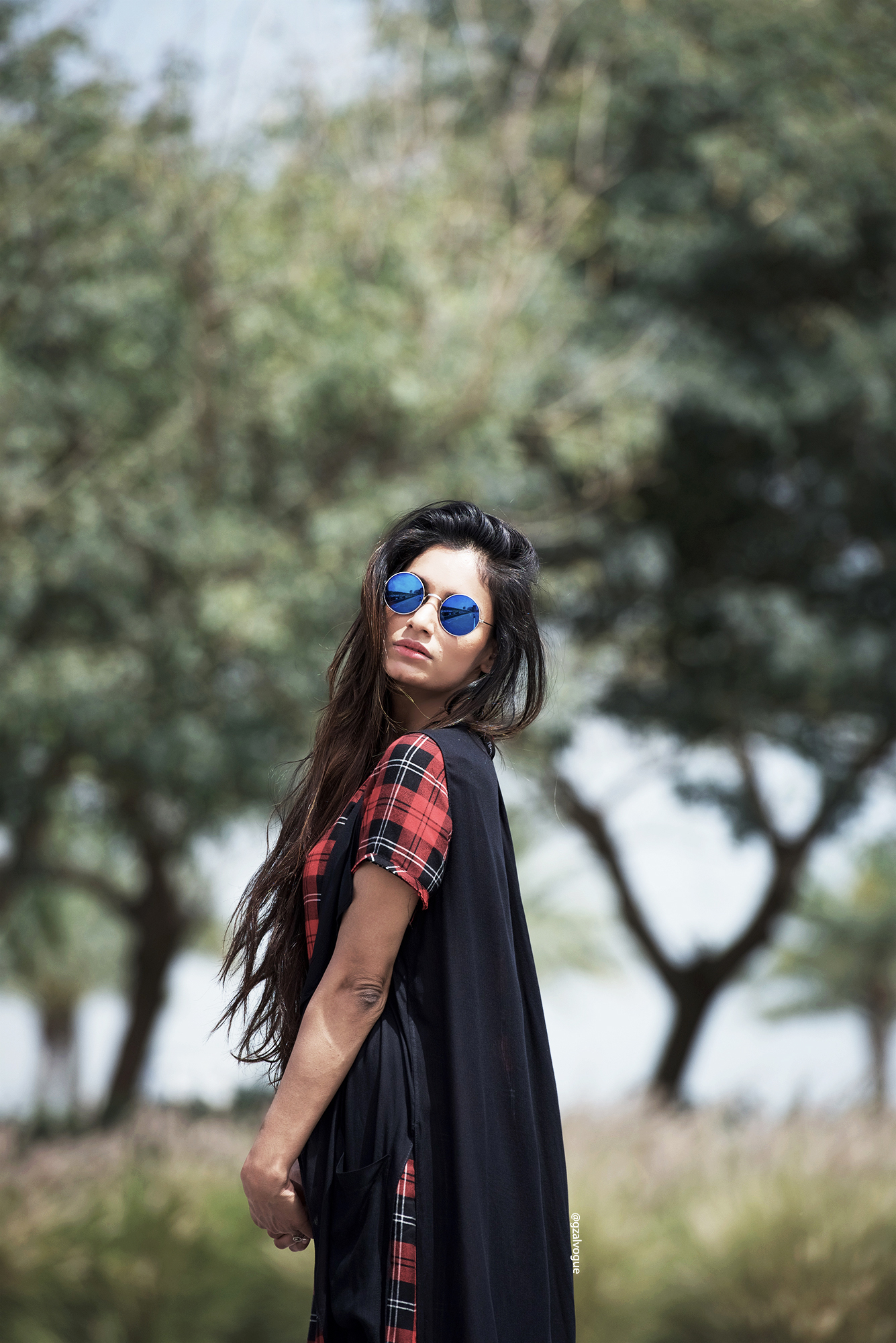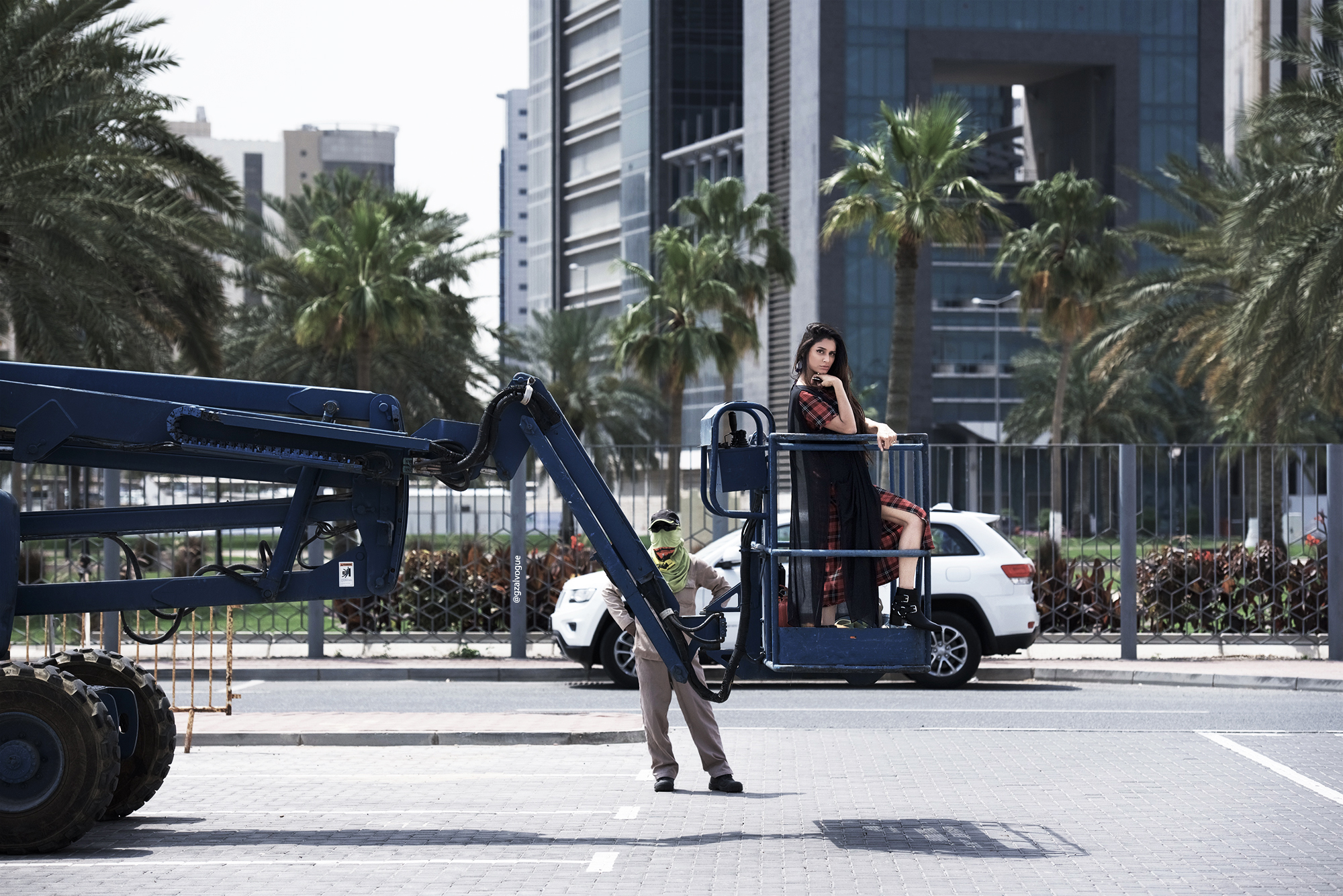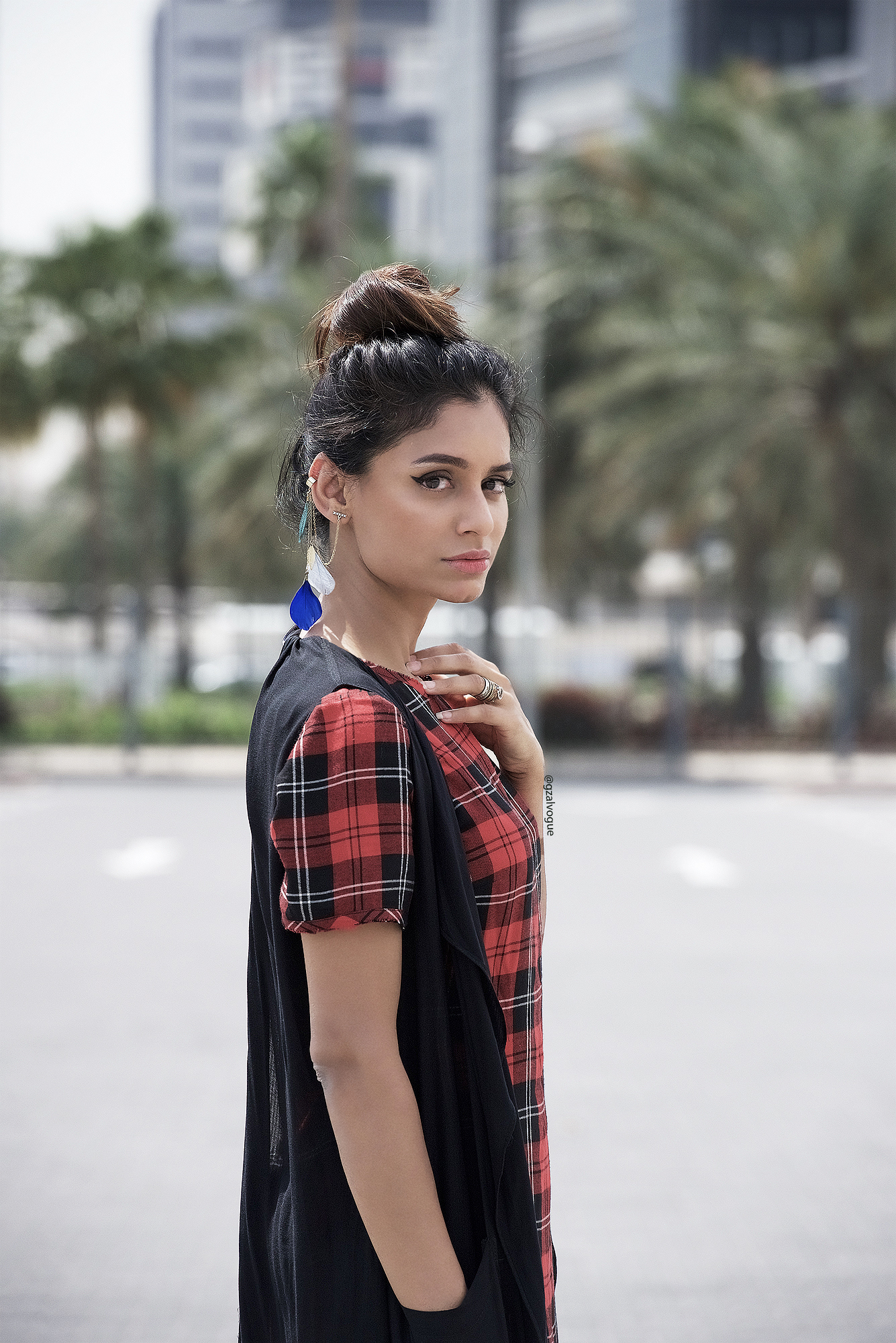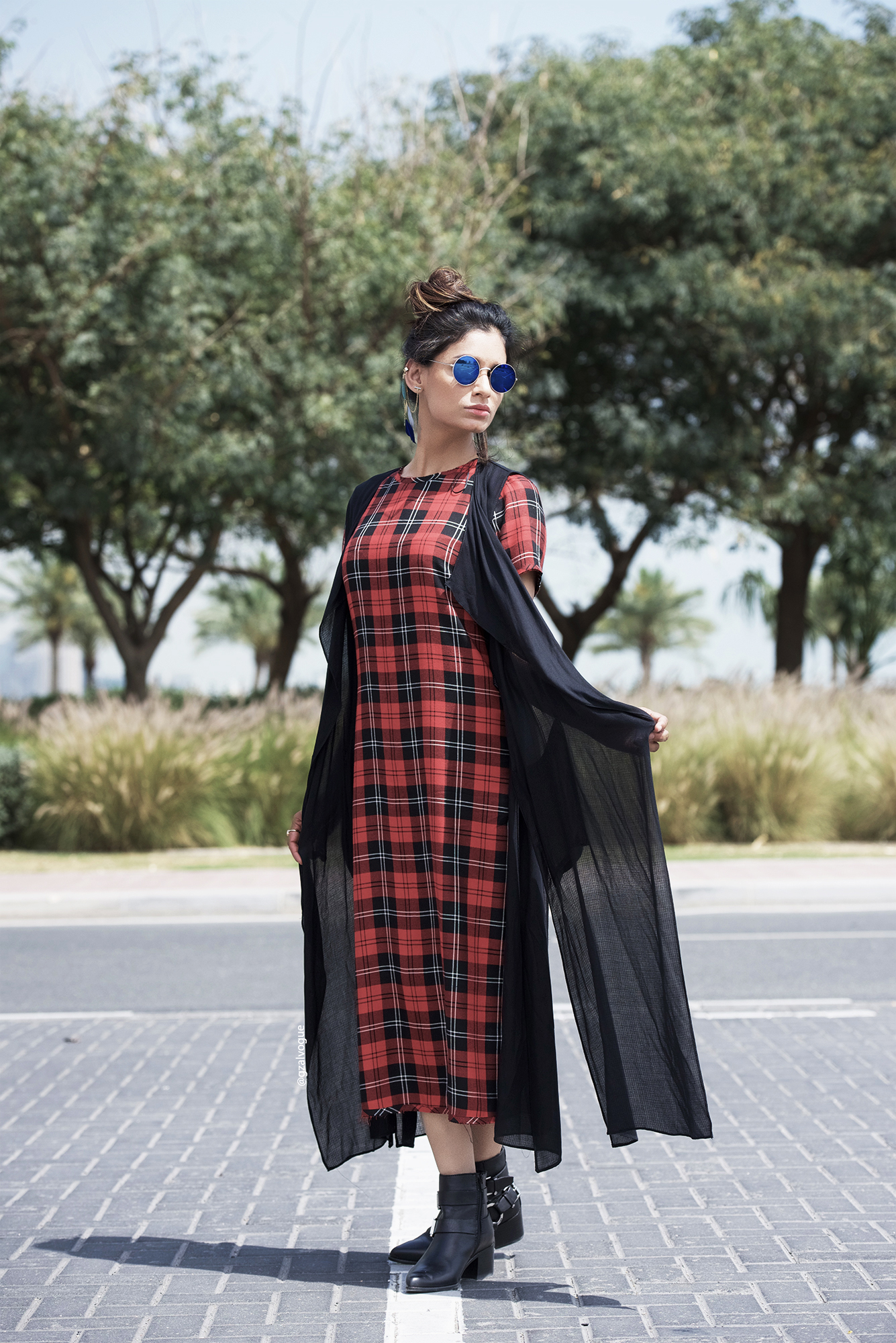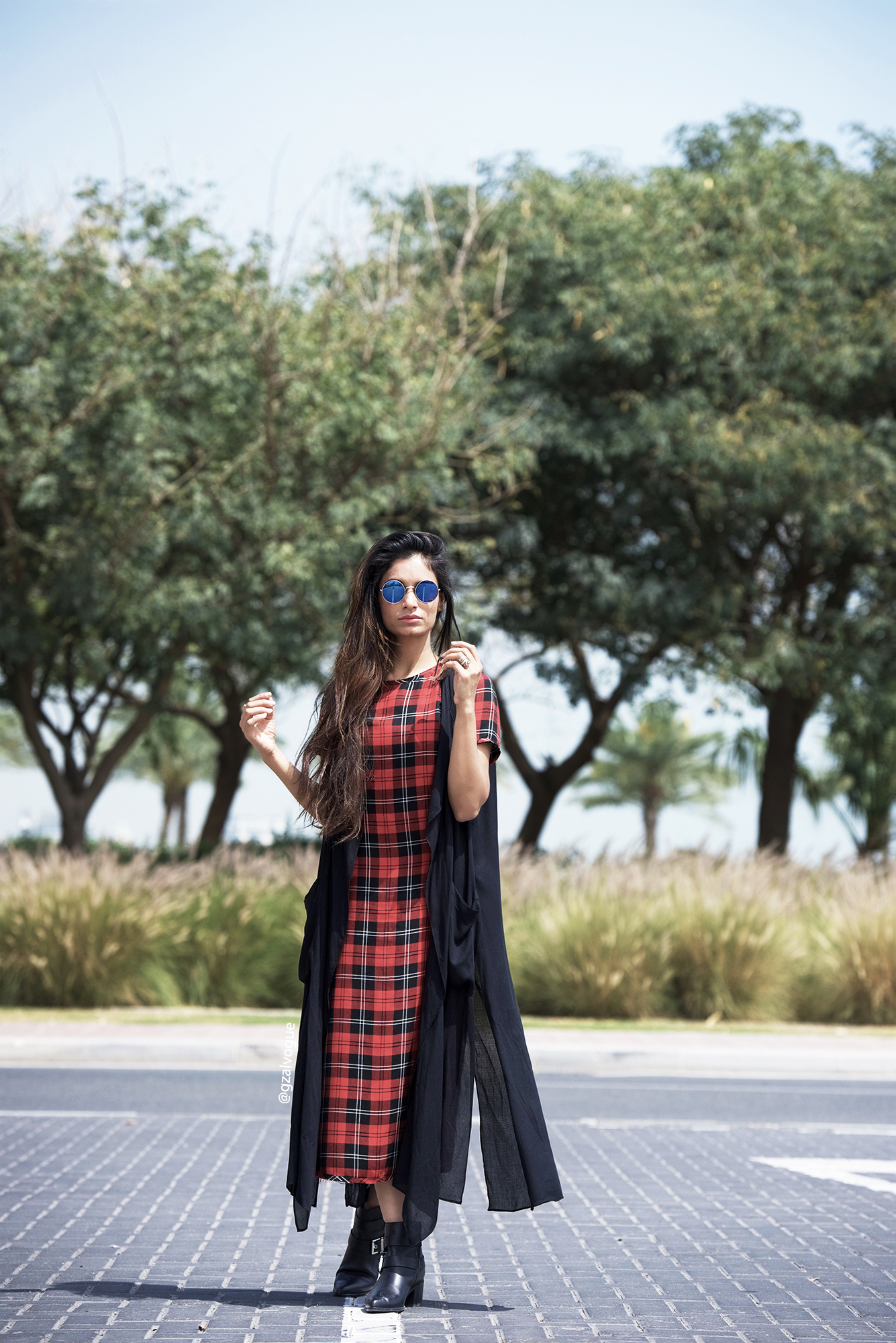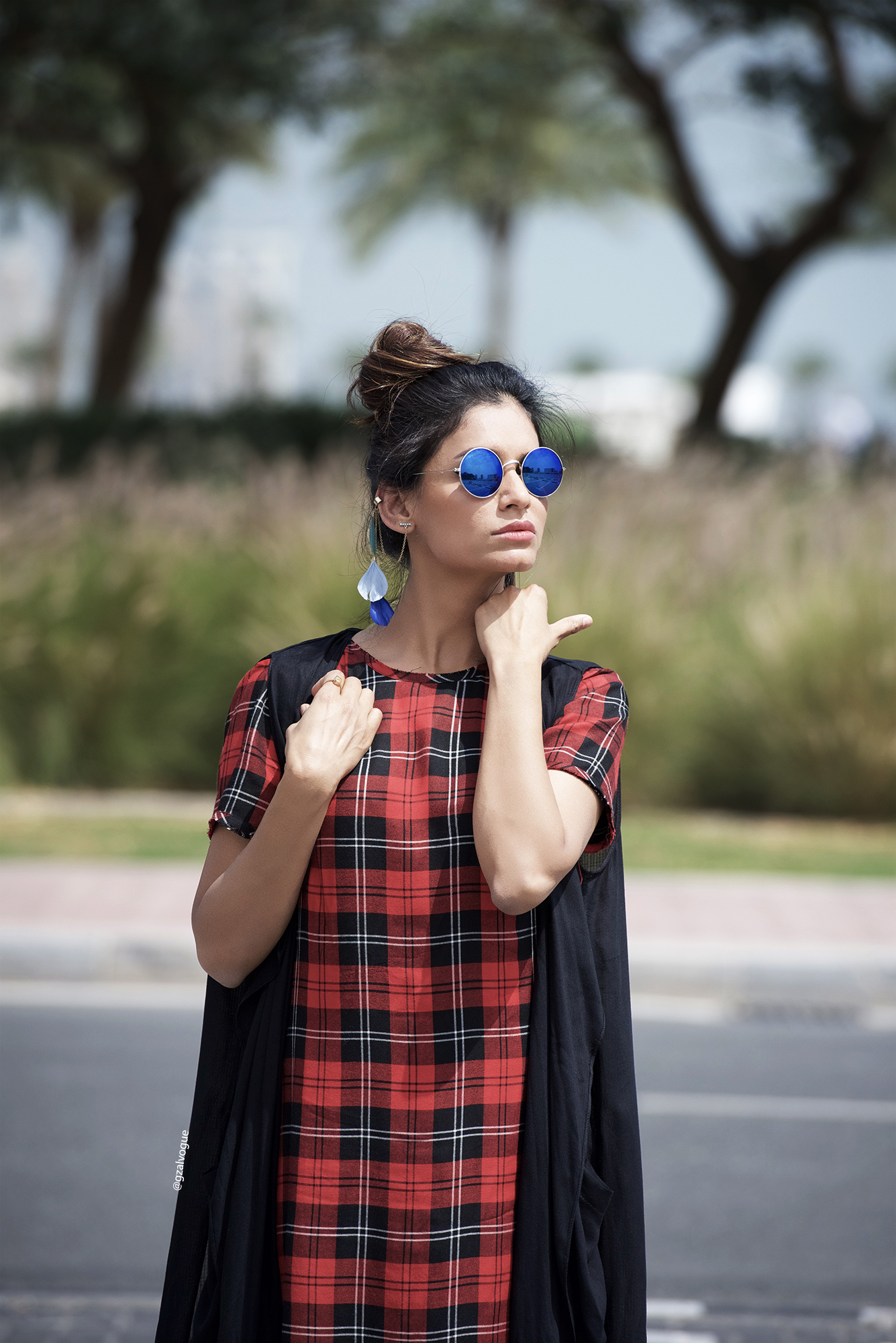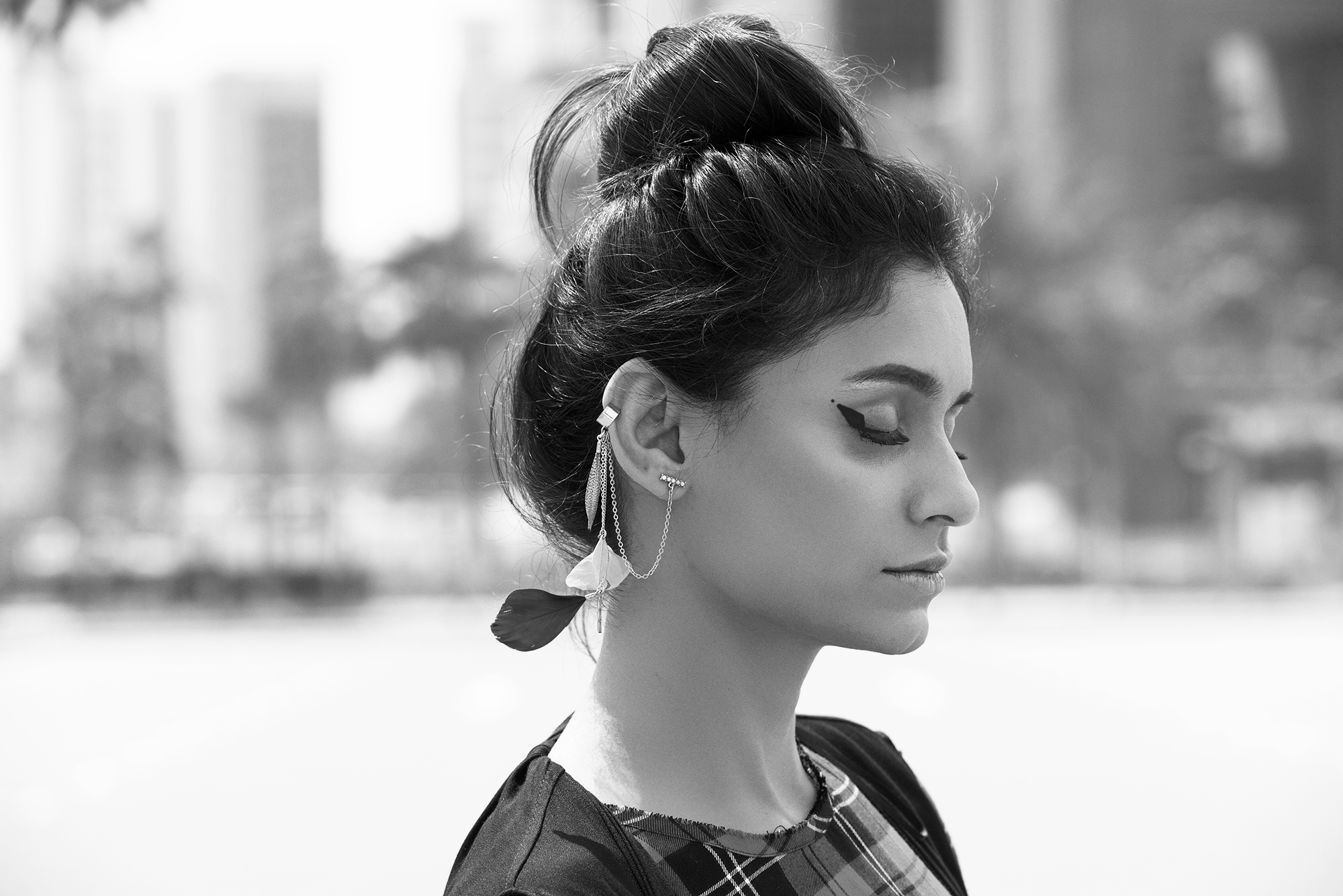 The Plain Chequered: Red & black literally never fail to amuse me & when it's chequered Wallah! I'm speechless myself. I get to mix my own things in and create my ideal outfits. Picked up this beautiful long check dress from Zara, Iam in totally love with its one side long slit, layering this dress with black long waist coat which has side and back cuts. paired it with boots from Aldo & accessorised it with earrings from Aldo & the bag from Mango.
What do you feel about this look? I mean black & red checks are always & probably will always be your best bet. One couldn't  go wrong with the combination & is a perfect weekend getaway outfit.
I know you'll must be thinking its summers & it's gonna be hot & sunny why would I wear such shades? Well it isn't bad at all; this is a perfect wear for any season. coz the fabric of this dress can breath easily and very light weight which won't let you feel hot.
Black & Red for me symbolises power and these colours combined give me a positive vibe & confident feel. So it gets easier to carry it off too.
Well, I would love to hear from you guys what is your take on this look? Do write in to share your valuable feedback.
Until my next post
Stay Voguish Stay Happy
Gazal