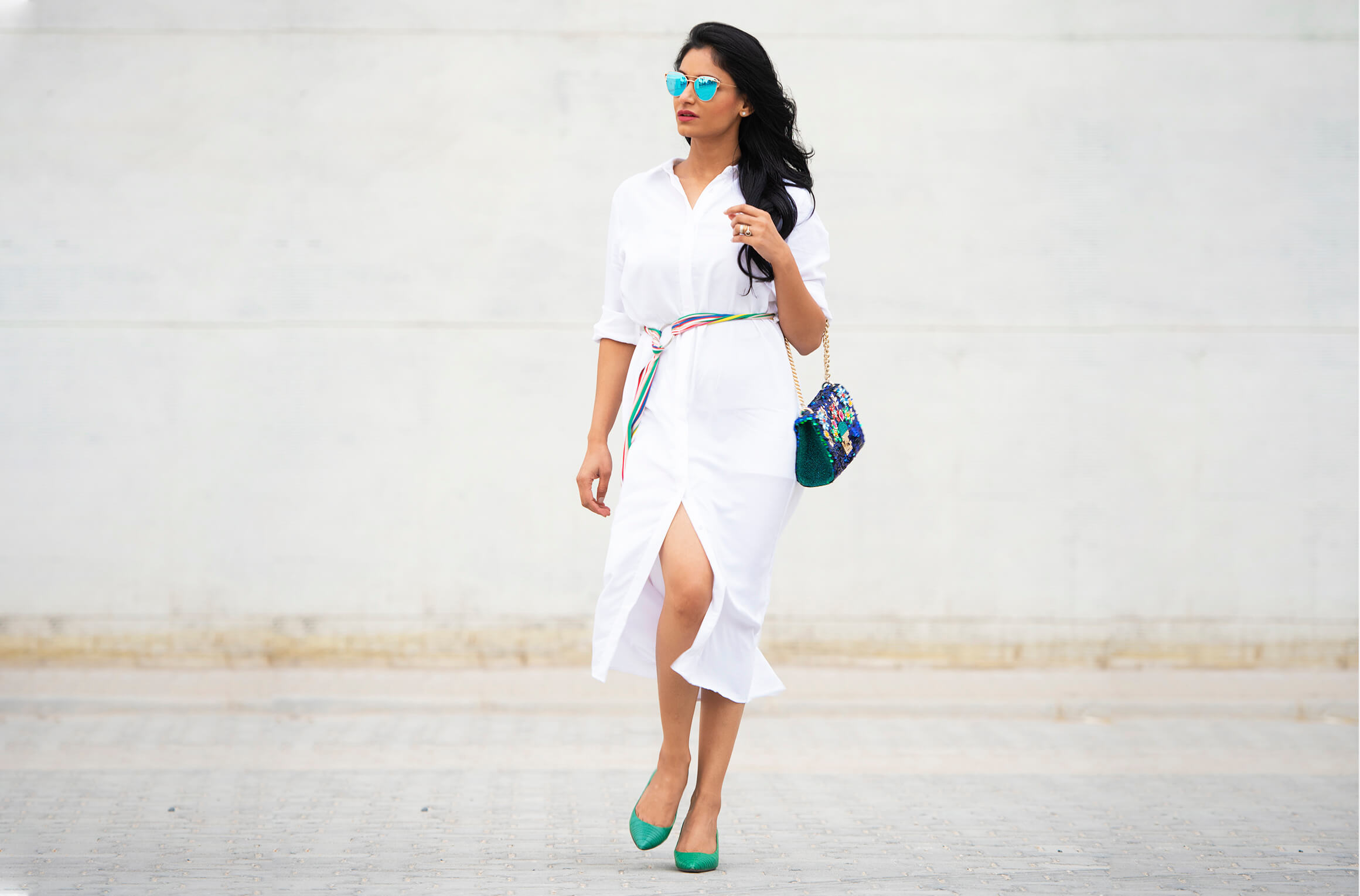 Getting a perfect Spring look can be tricky sometimes considering the change of wardrobe with the weather. However, it's my favourite time of the year, as start of Spring time means to shop and get new trends in the wardrobe and refreshing your collection.
And, I'll be very honest, these days my eyes were in a hunt for something new which could make me feel bright and colourful. Because let's be realistic, wearing trousers and shirts or skirts with top or jeans repetitively was very much lacking excitement. Sometimes you can get bored with Sarees too!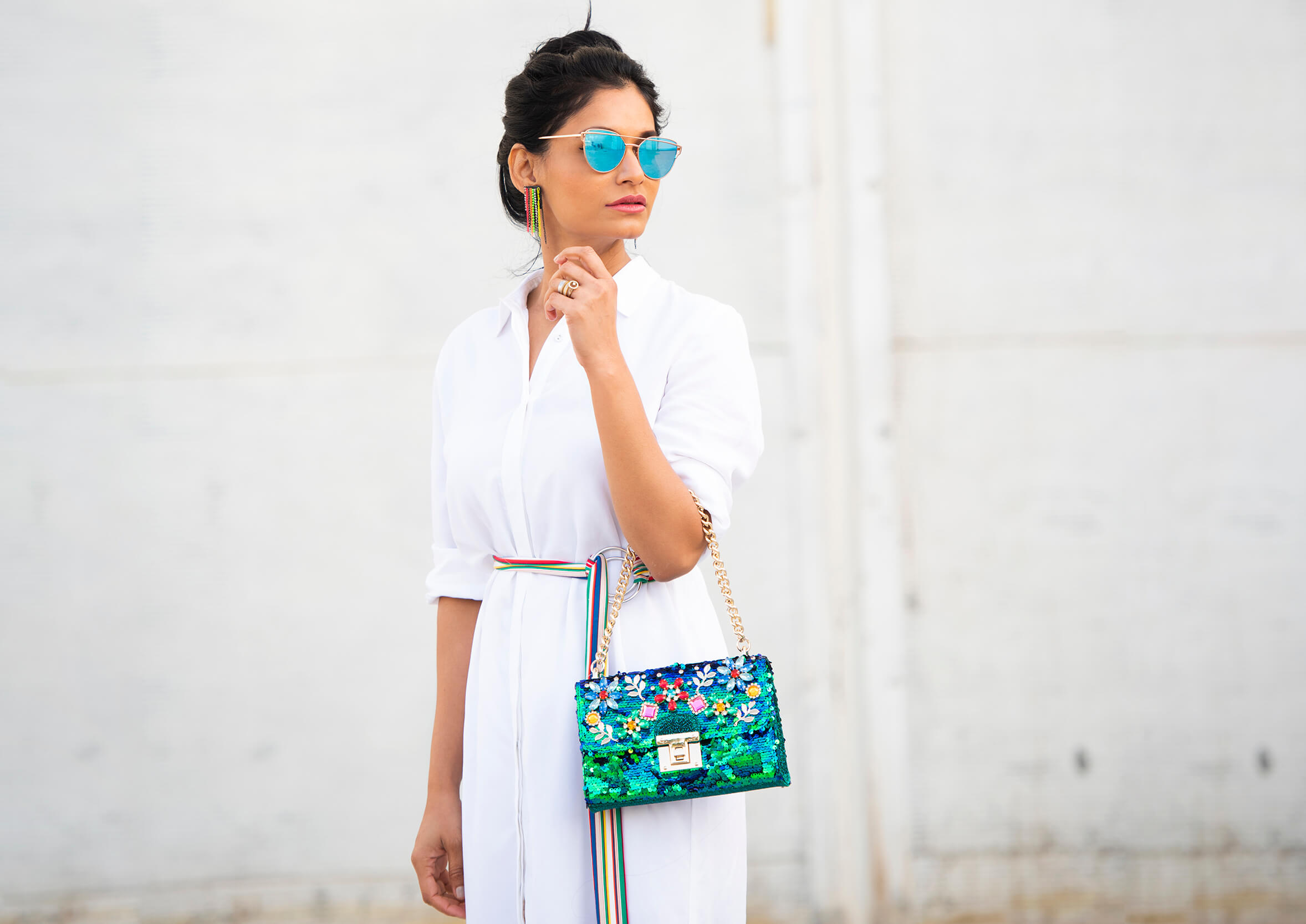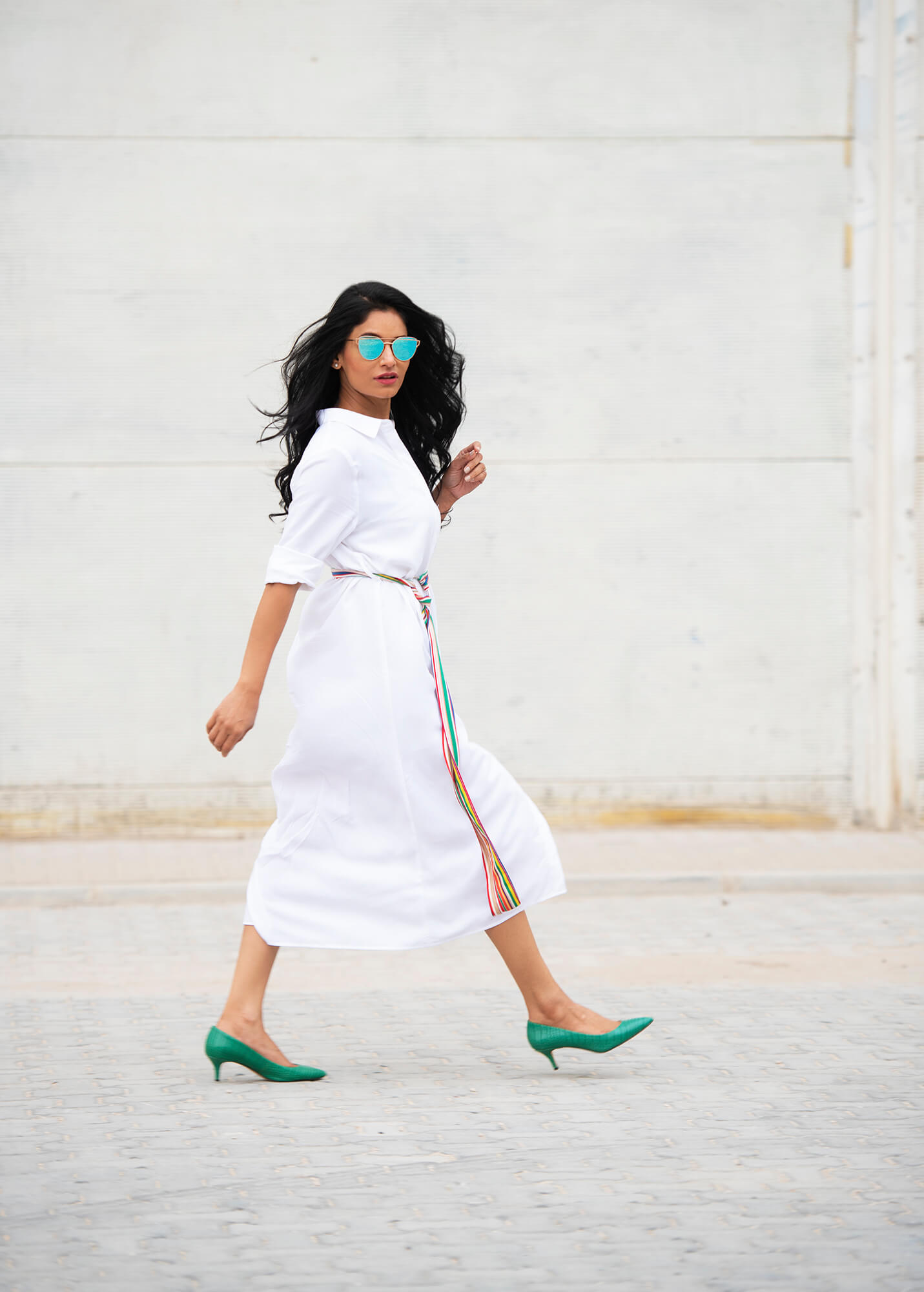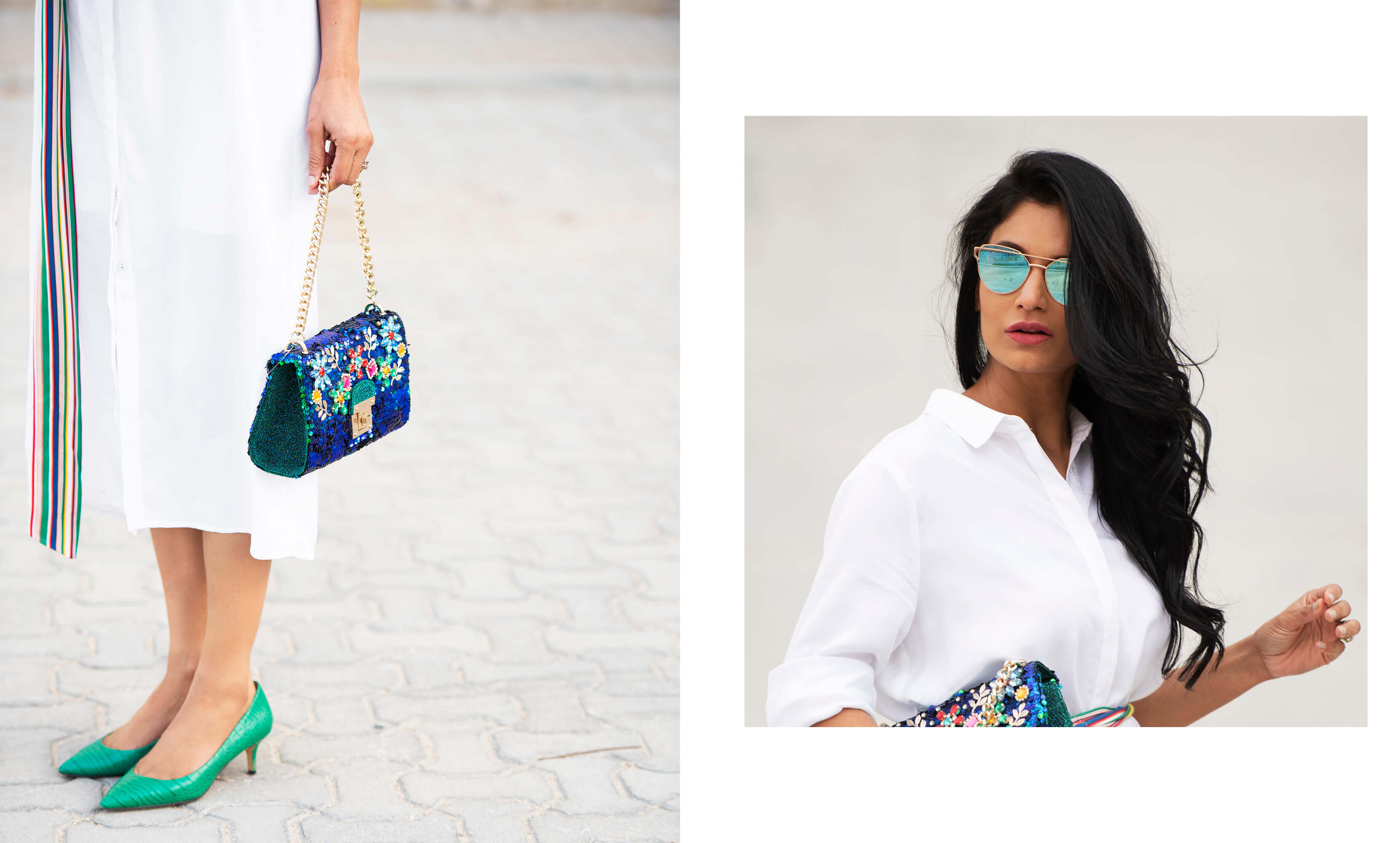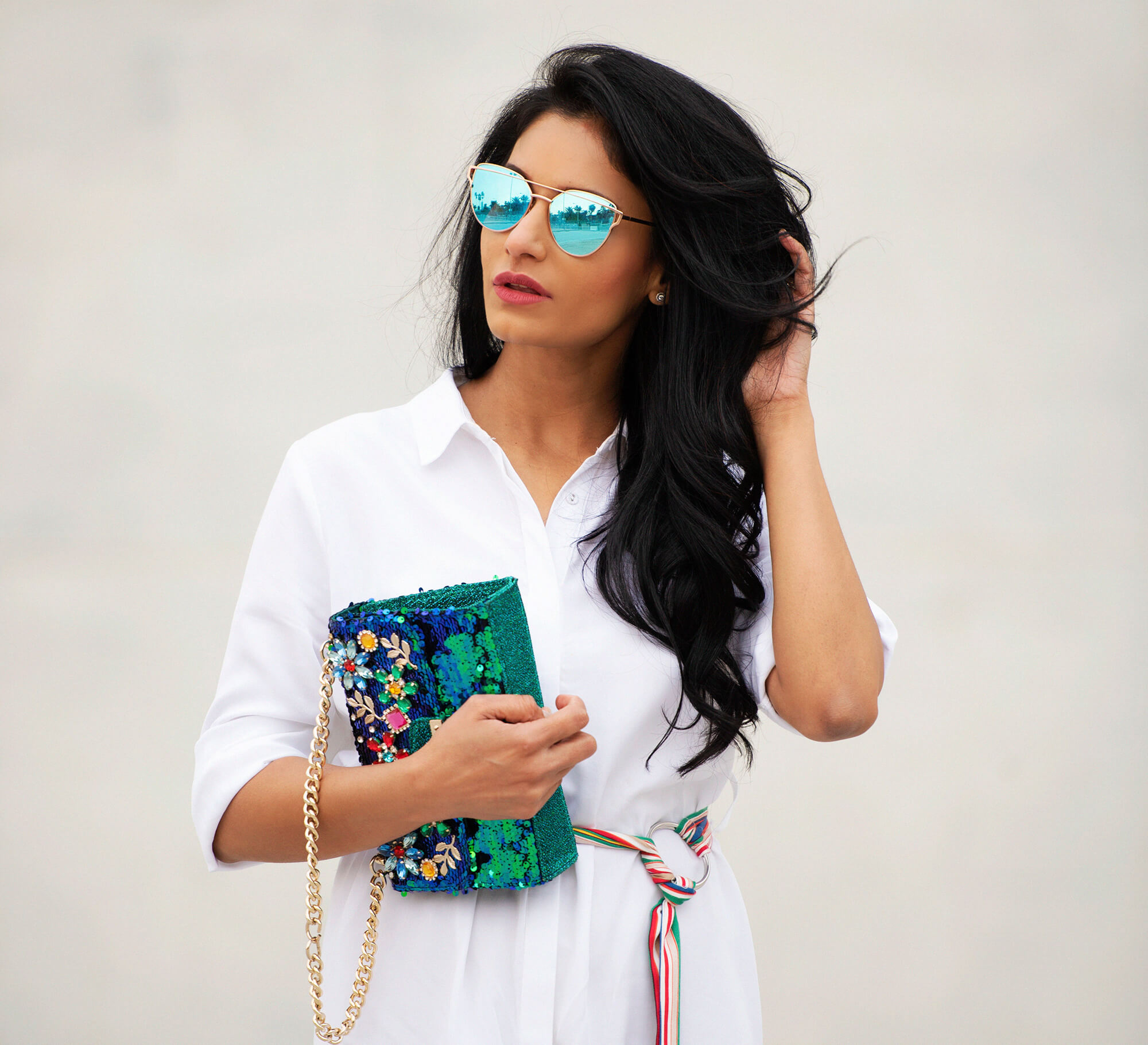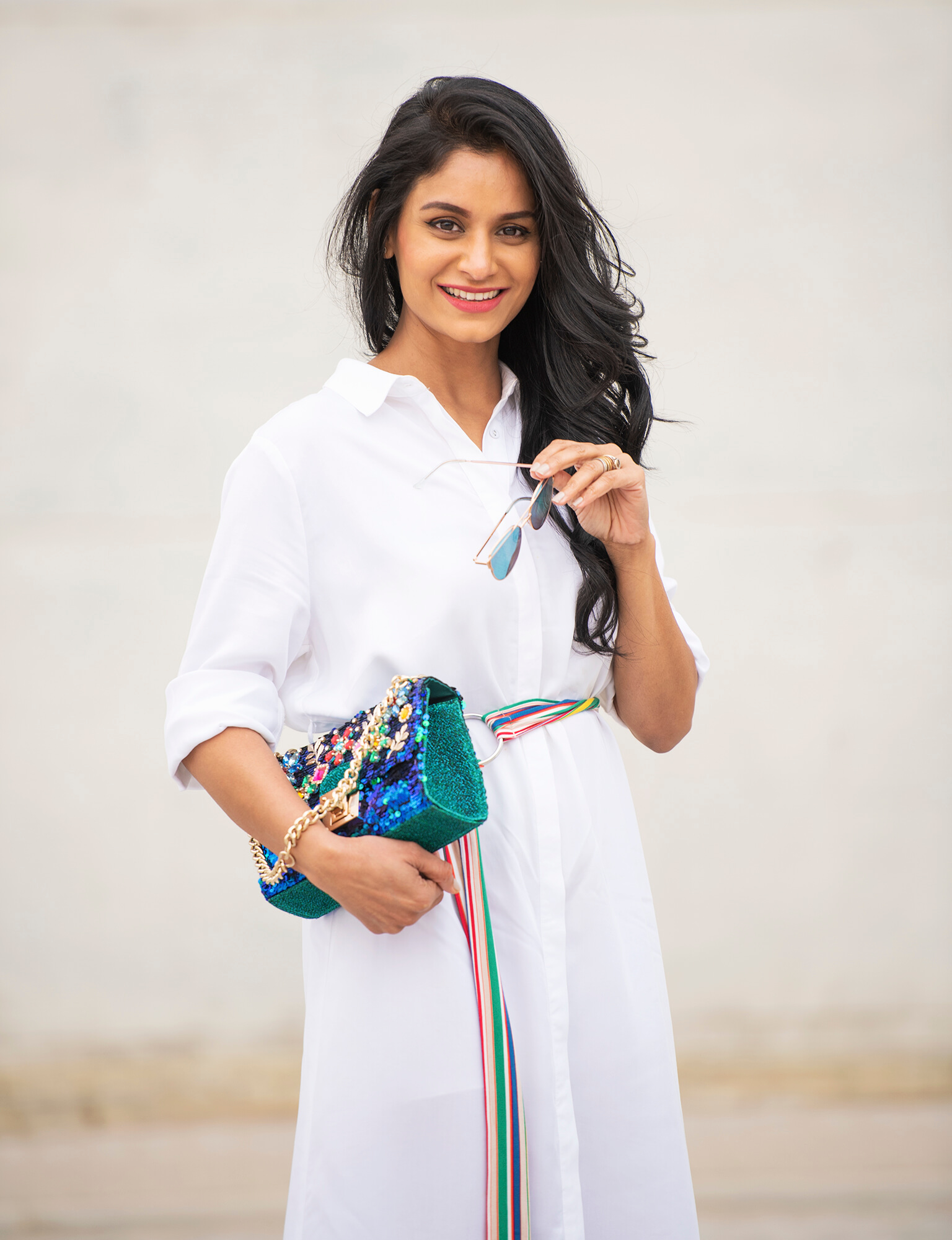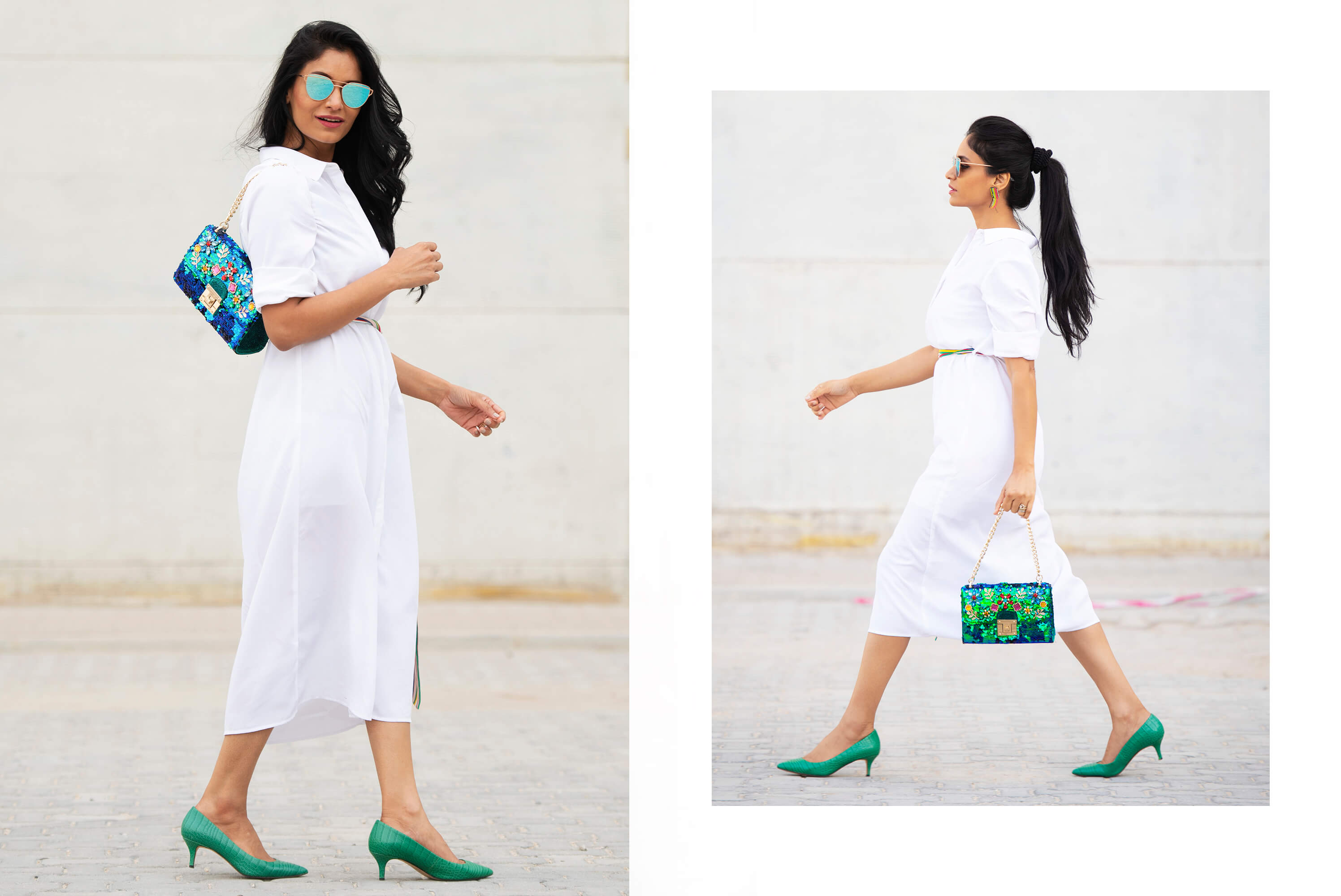 Dress- Riva
Bag- Aldo
Shoes- Nine West
Eyewear- Aldo
Earring - Aldo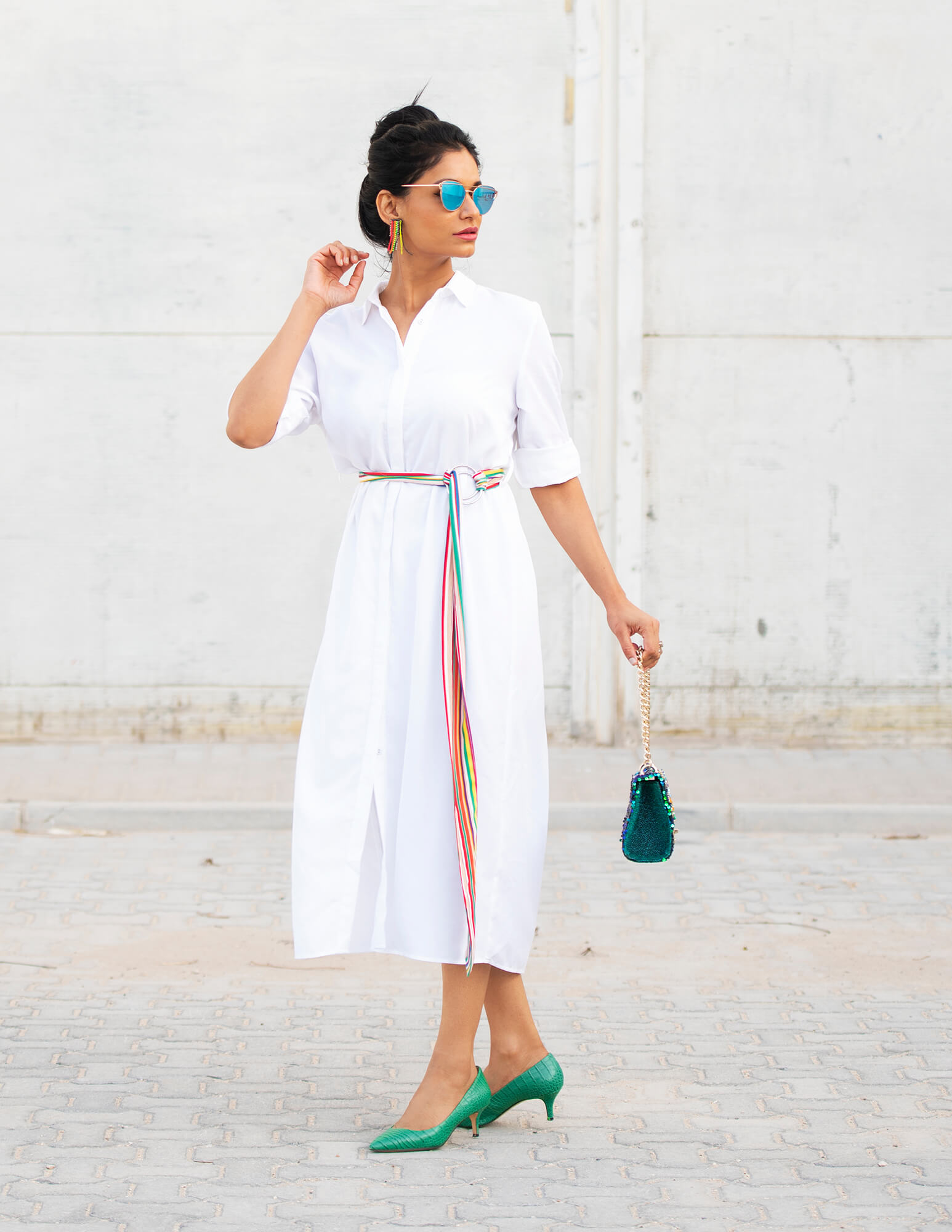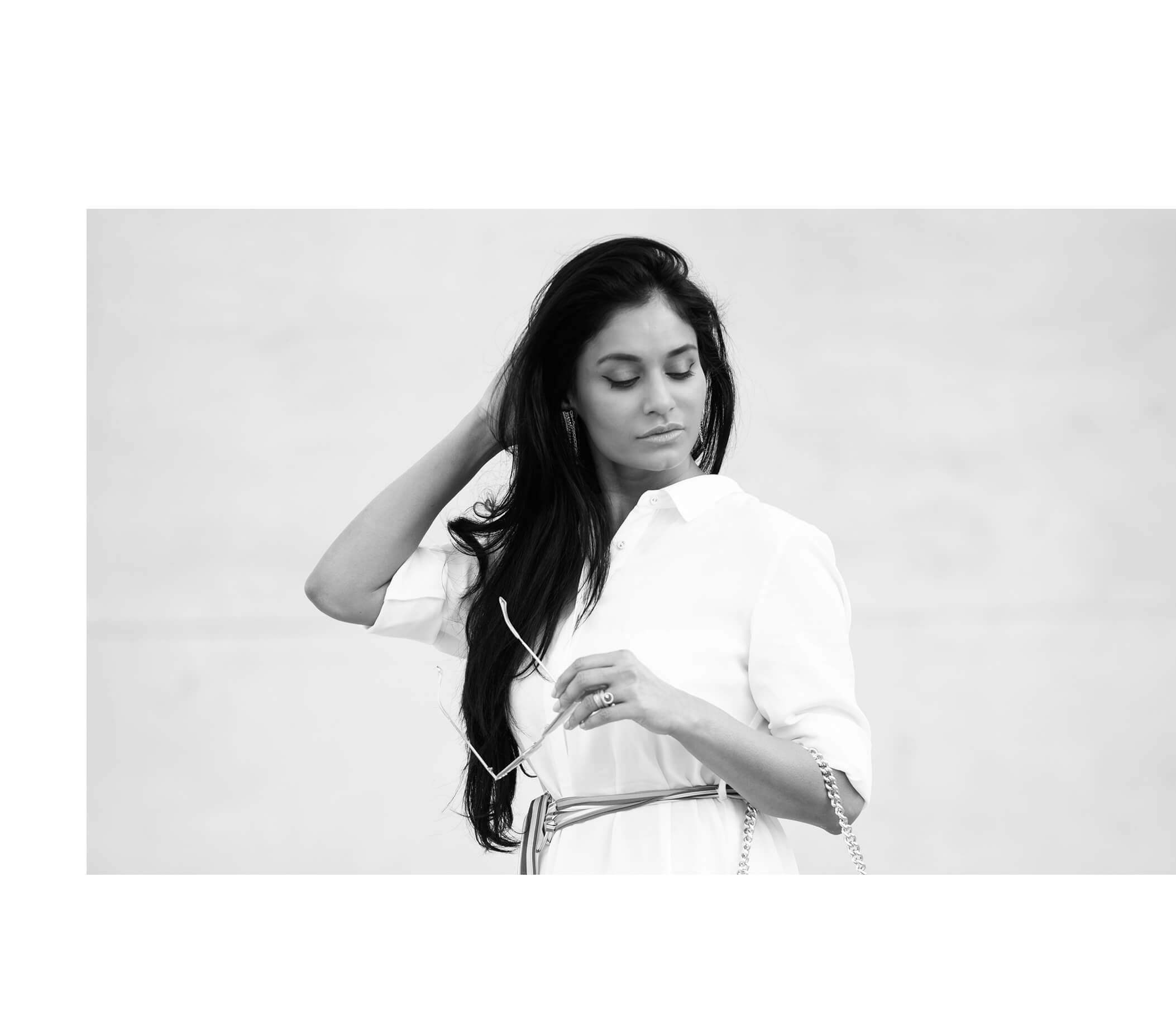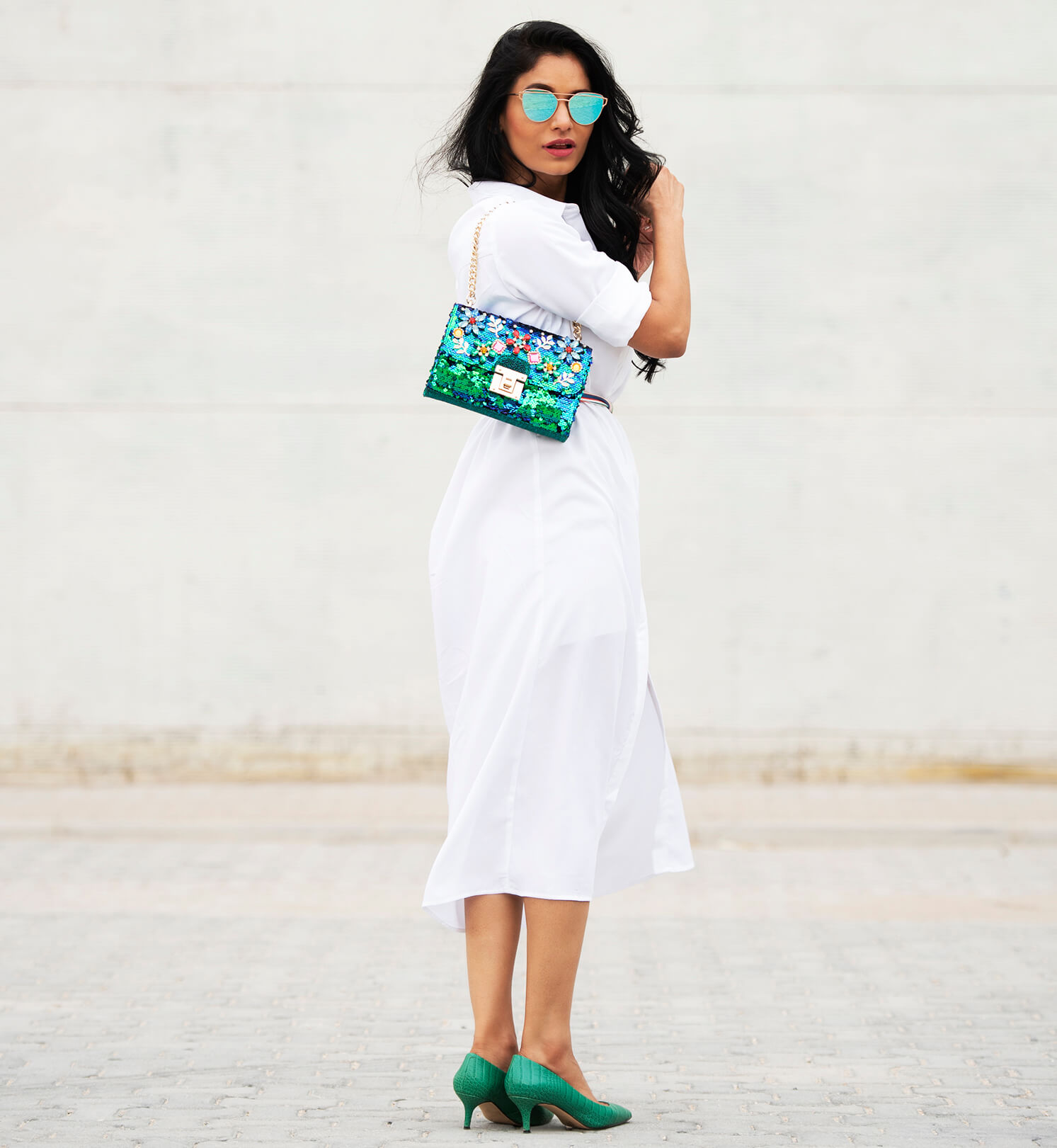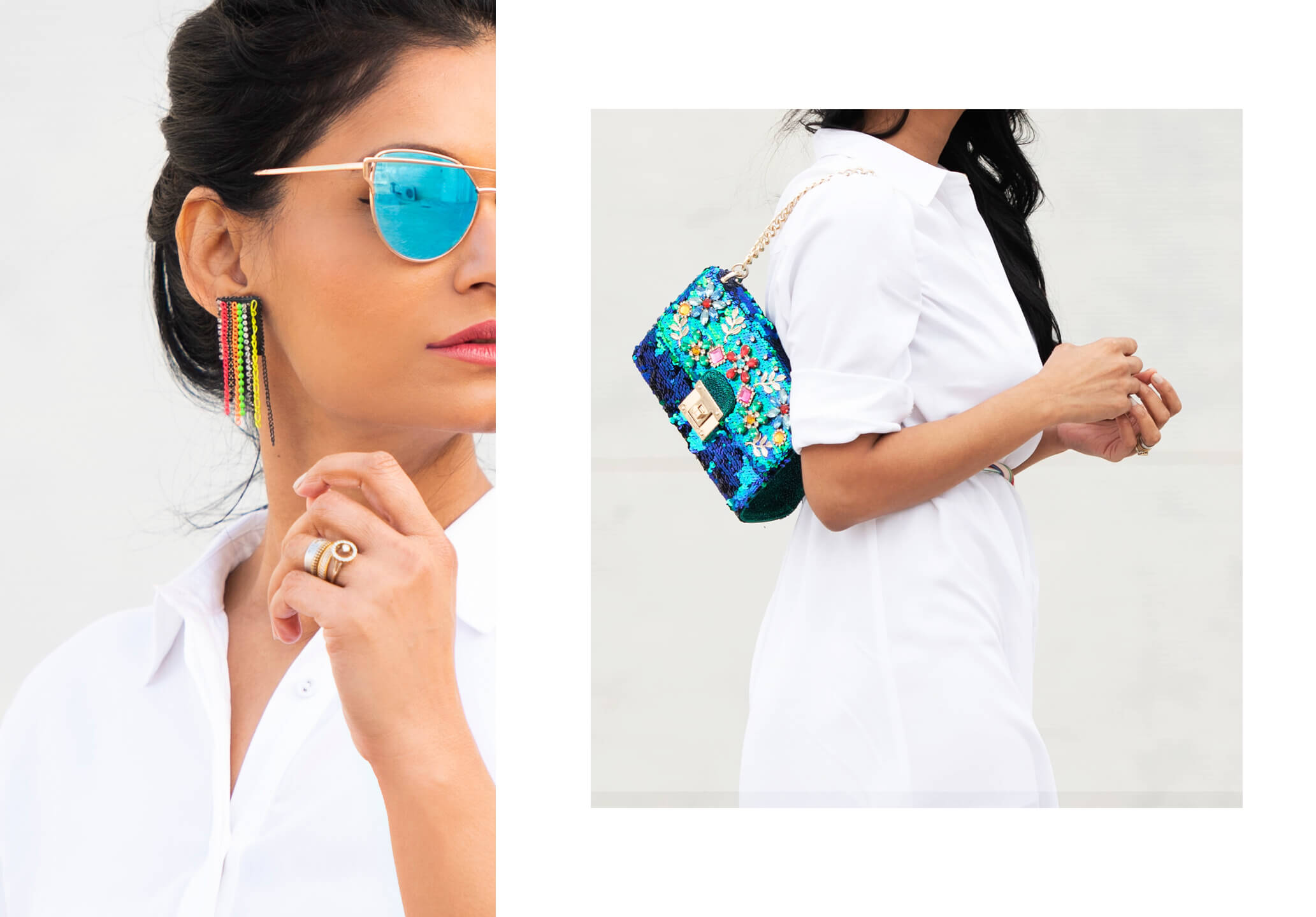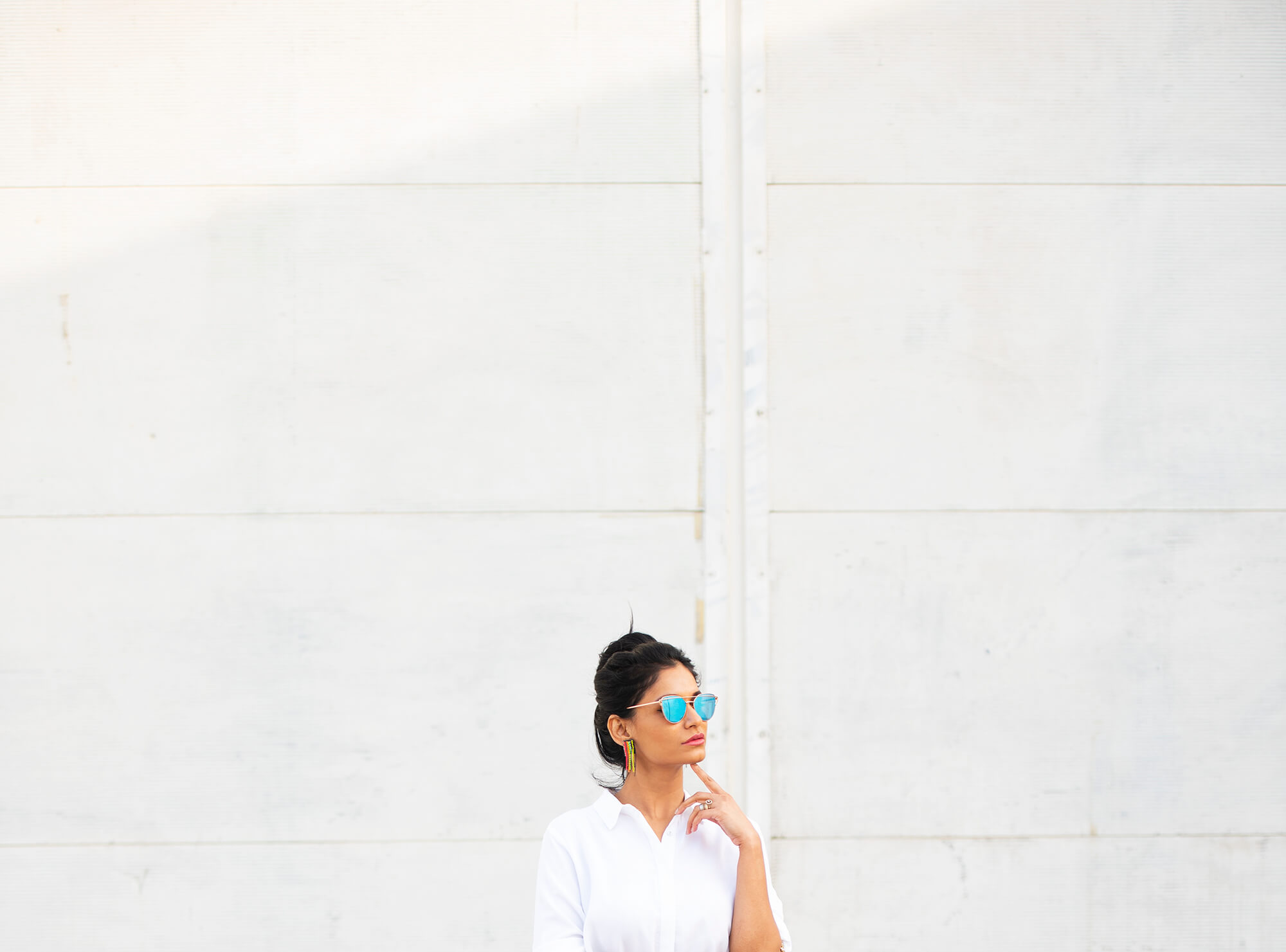 I brought this from RIVA last week. And, I'll tell you I tried it on and I grew fond of it ever past then! The Shirt-white dress with waist-belt looks stunning. It is perfectly knee length long and the comfortability it provides while wearing is something which can't be left unadmired. The crisp white colour gives an effortlessly sophisticated look that can be easily dressed up anywhere, I can not only wear it in a meeting but It can also be a statement dress in a day-event. One more thing that has impressed me with whites is it's versatility! I could find a number of ways to remix it with different shades.
People generally prefer nude leather brown and woods colour for a boho-look, but I found this combination very common and repetitive. After all, we get bored with the same monotonous look and we need change after some time. So, I tried to get something that is crisp and fresh yet it is very much bold pleasing to the eye. I wanted to make it look colourful and fresh. I paired it up with a detailing earing and glares but at the same time I tried keeping it simple and elegant.
I further added a cute looking sequined Aldo bag that I brought from their last sale and shoes from Nine West that adds to the glam freshness of the look.
Let me know what's your idea of a perfect Spring look,
Signing off for now.
Until my next post,
Stay Voguish Stay Humble
Gazal
Photography by Monica Justine
https://www.instagram.com/monicajustine_/