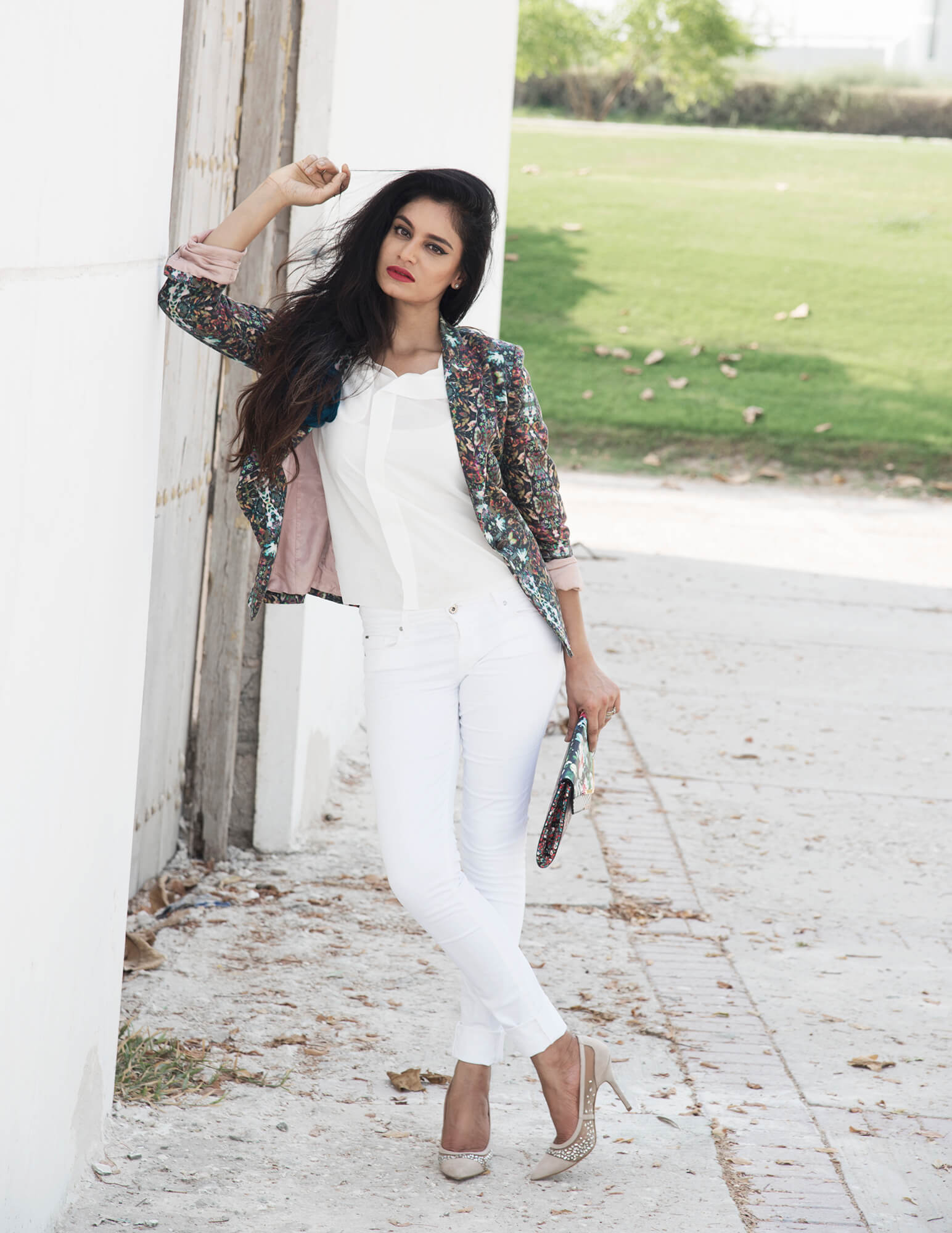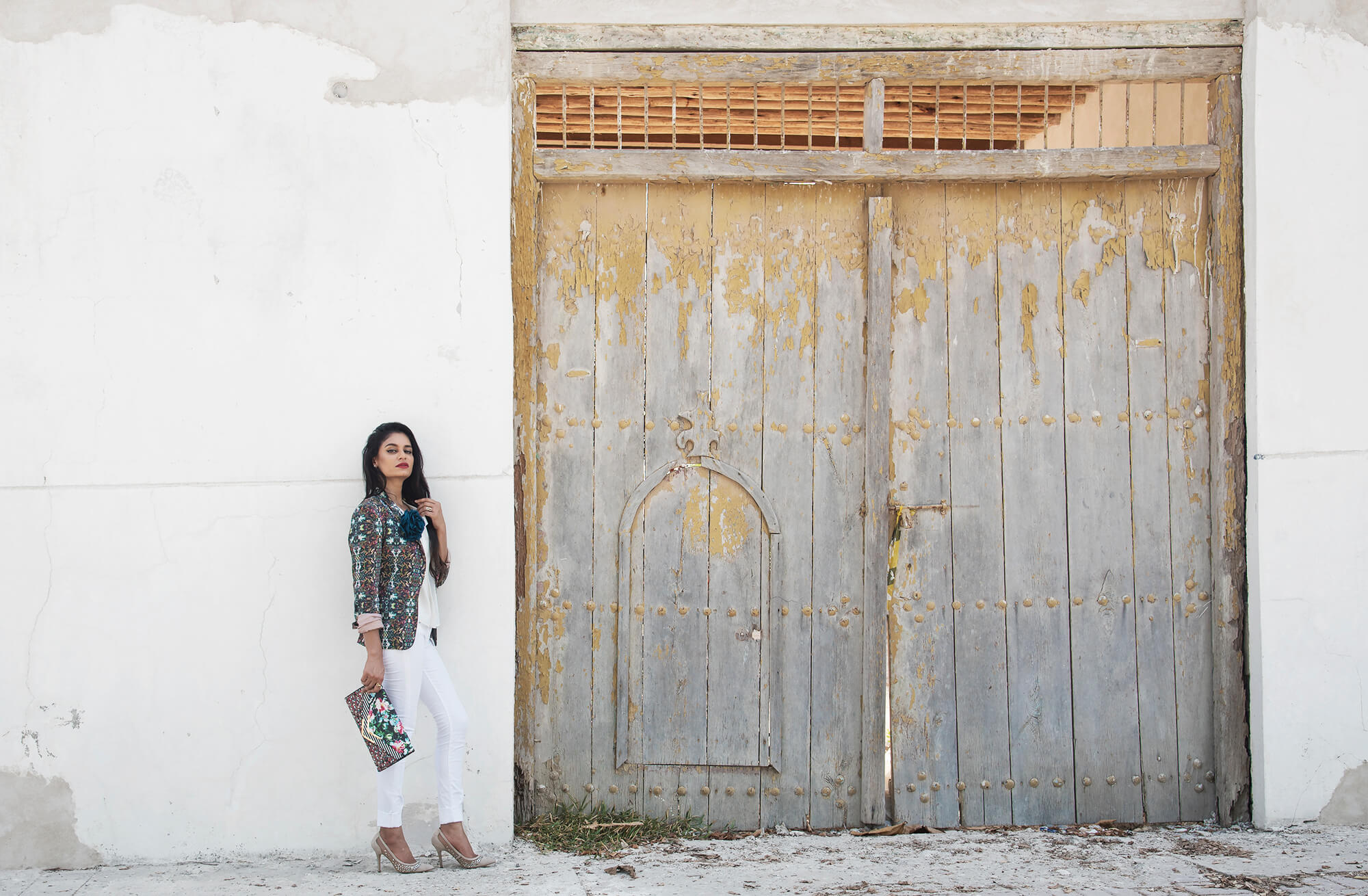 For me the perfect idea of a chic look is wearing a blazer with almost every outfit. It's easy, fast and comfortable to create an elegant and classy look and my huge collection of blazers helps me in achieving that.  And to complete my classy look I often try to add some unique element to it. It can be a beautiful flower, a charming brooch or a statement jewellery; they all bring the wow factor to the whole look.
 Blazer is my all time favorite. But do you know who invented blazer for women???  So here I am sharing the info only for my lovely viewers.  Designer Coco Chanel created this style of female blazers in 1921 in Paris.  The outfit was the perfect choice for the post-war woman who was trying to build a career in the male-dominated workplace. She revolutionized the way women wore clothes and paved a new way for the fashion brand, capitalizing on the changing times she was living in and her status as a fashion icon. In fact Chanel suit was the first suit made specifically for women and its arrival only encouraged women to pursue their professional goals, it was a way for the women to hold onto their independent lifestyle. And that's the feel or soul of my current photo shoot which is modern, happy, carefree and full of life.
 The history is as interesting as the present of this style as now blazers have become a significant part of every modern woman's wardrobe and I am not an exception to it. A basic white shirt, straight fit pants, perfectly tailored blazer with a pretty brooch on it....... that's my signature style. More than style this is how I love to dress up, my favorite outfit, something in which I am most comfortable. It's like second skin for me. For me this outfit provides the elegance and grace that I always love to carry with all my looks whether I am attending a party, an event or an official meet. 
 That's why adding a blazer to your personal style is a smart choice without any doubt. Please do share your views and how you like to style blazer. Is you have any queries regarding where to shop for good blazers and which colors are essentials for your wardrobe, feel free to ask me. I hope you liked the article and enjoyed the video.
Until my next post,
Stay voguish stay happy.
Gazal
OUTFOT DETAILS-    (  Jacket- Zara, Denim -Salsa, Top - ST studio,  Shoes & clutch- Aldo.)