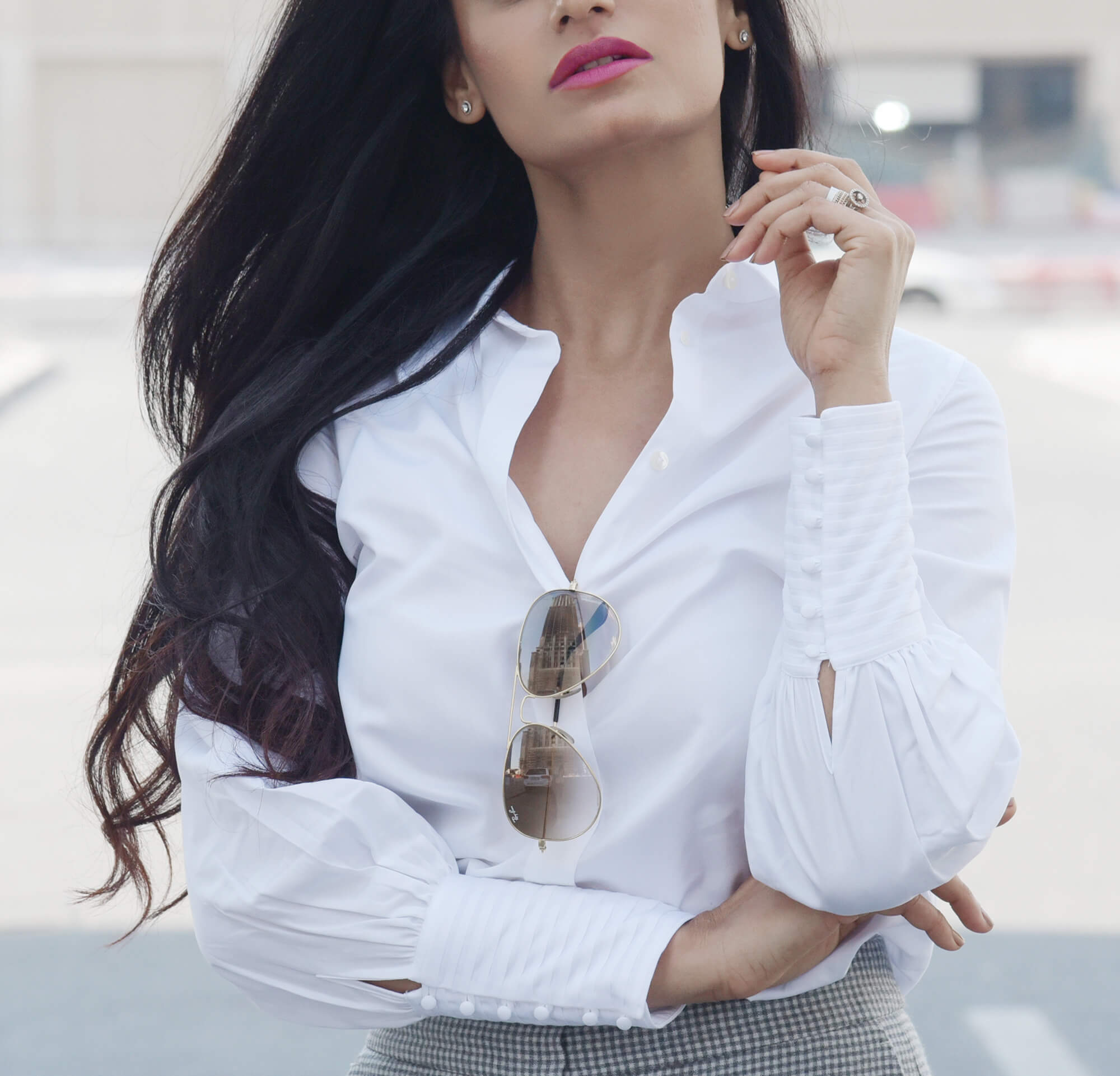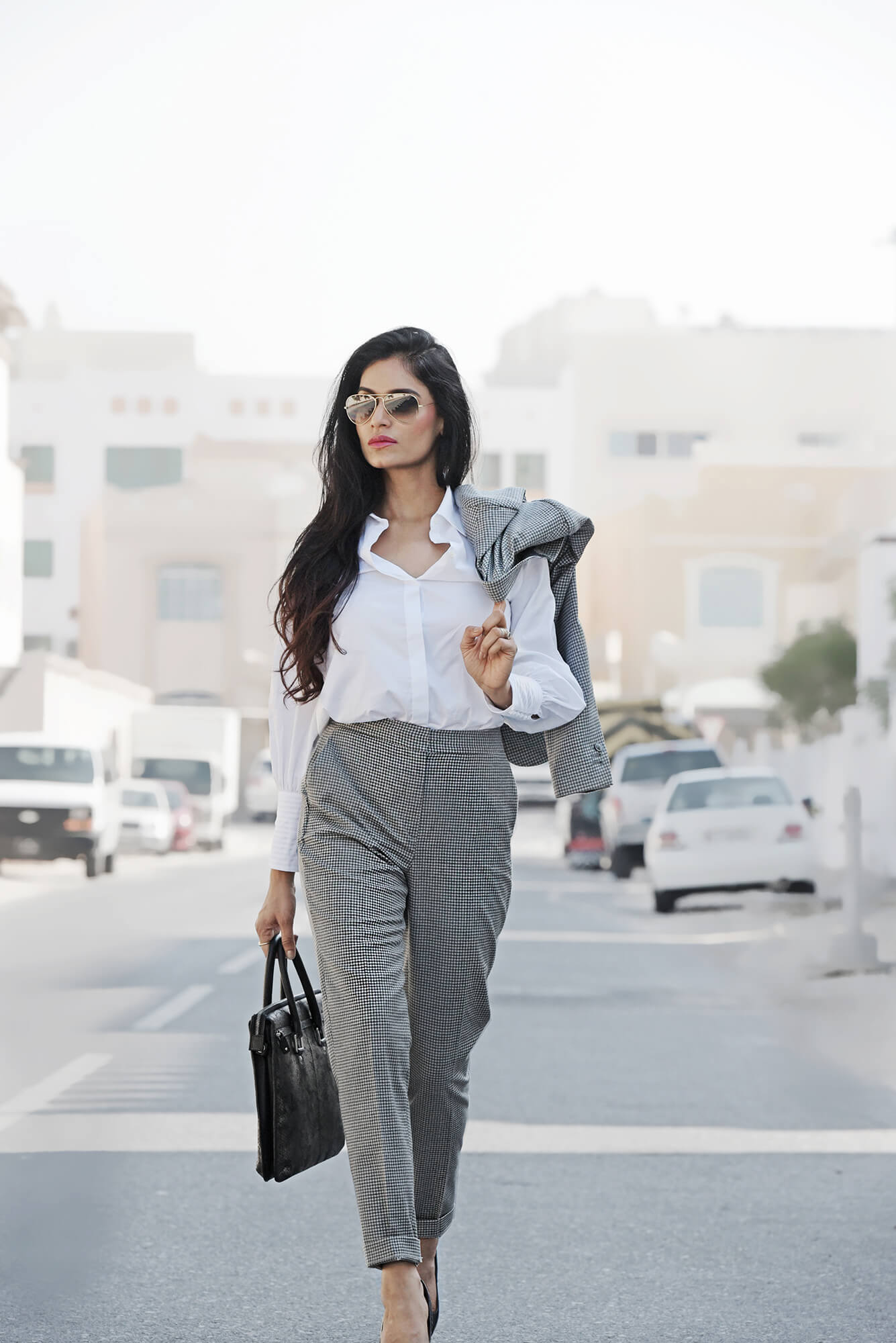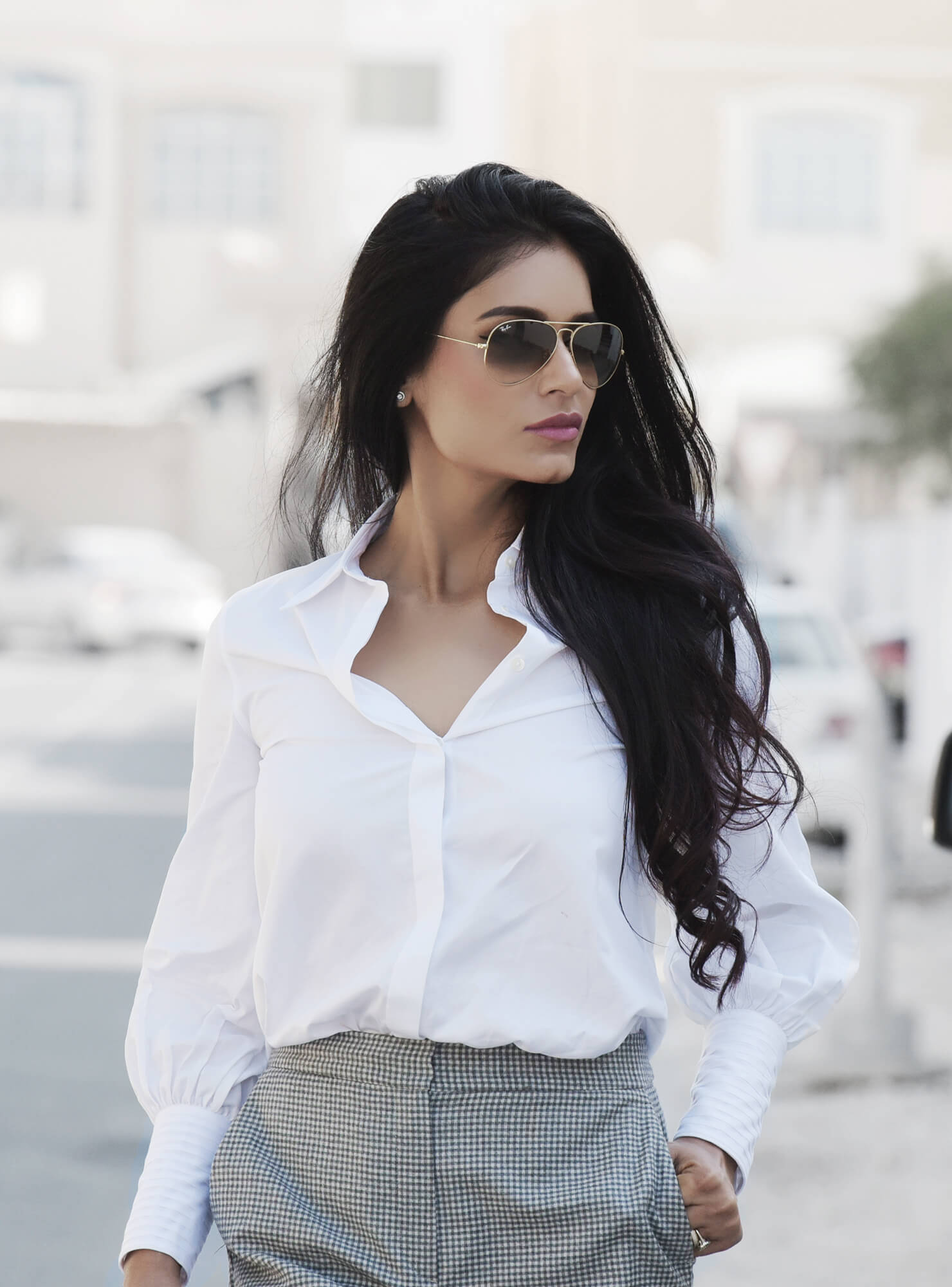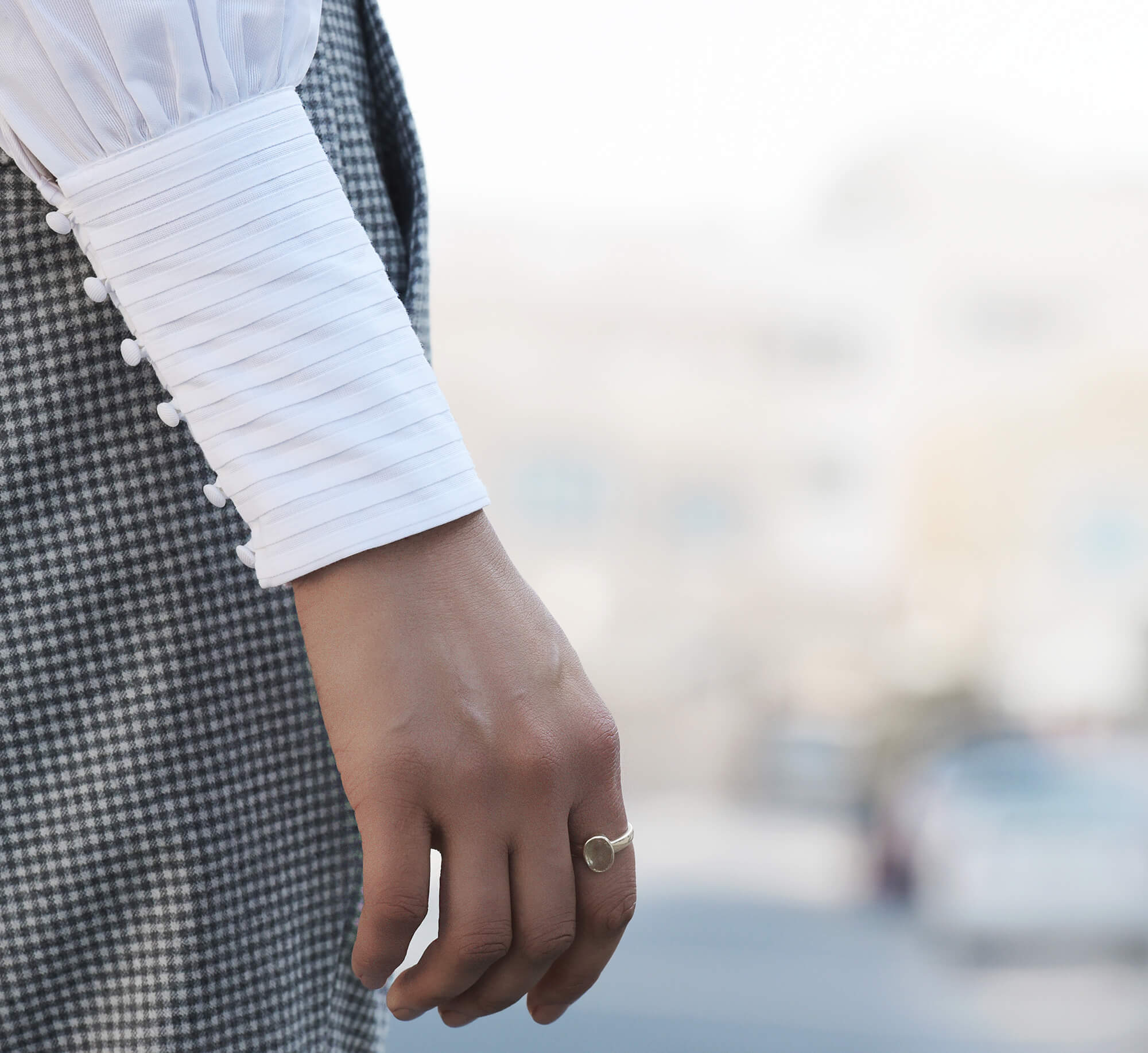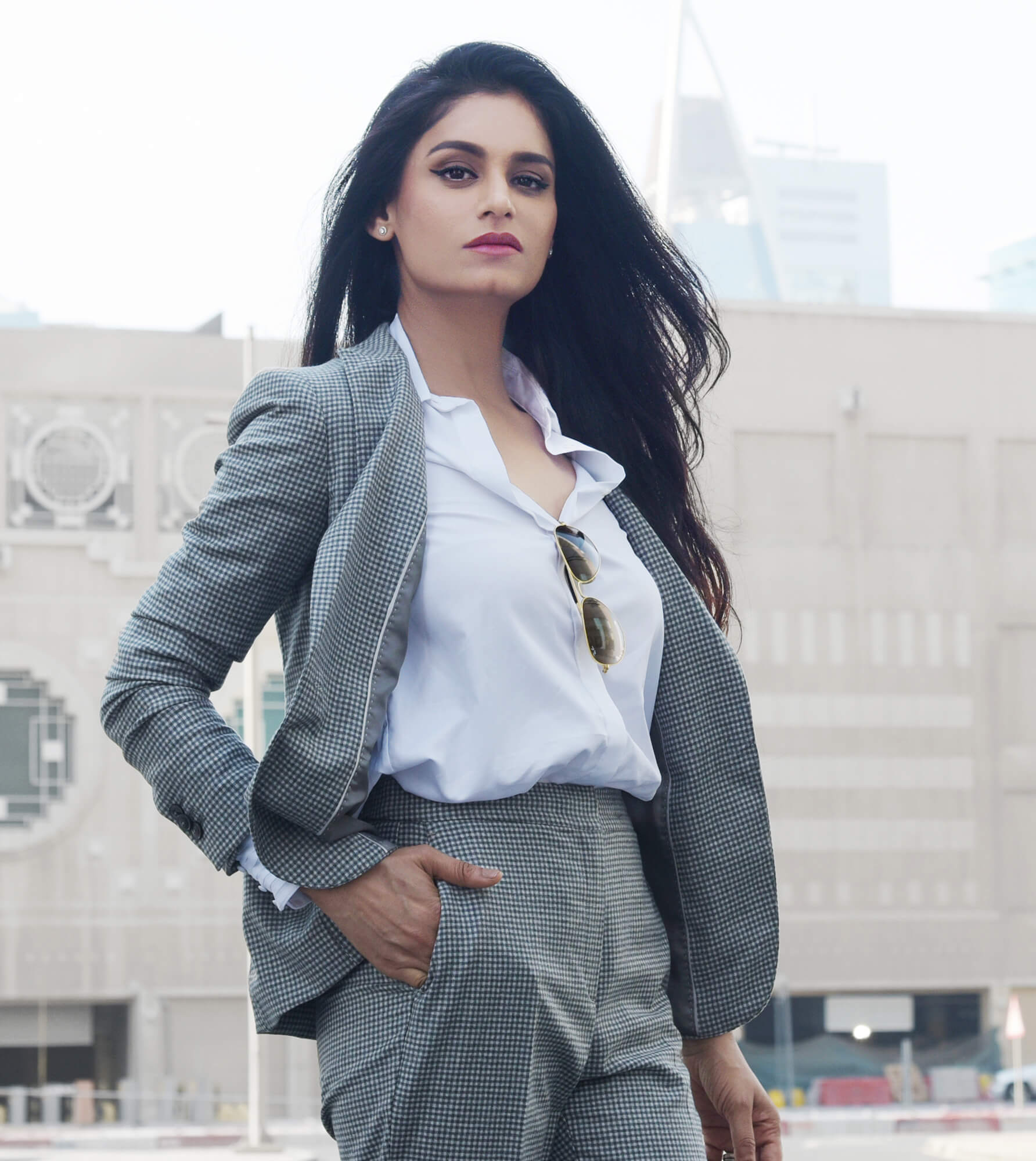 Being a designer by profession I always followed the dress code rules when working in the industry. For me when you're at your work place, a formal dressing style should be adapted by everyone. In corporate world it's called power dressing.  Power dressing is a fashion style that enables women to establish their authority in a professional environment, traditionally dominated by men. I personally love this kind of dressing style which perfectly grants the required authority and attitude to me .
My love and admiration for this style inspired the current look of the photo  shoot which I created in collaboration with Massimo Dutti. One of my favorite brands which has a highly sophisticated and effortless collection of styles for women, men, boys and girls.
Massimo Dutti a Spanish brand founded in 1985 and taken over by Inditex in 1991 which has over 700 shops in 47 countries across the world. Here the way you dress is an attitude. A combination of exclusive and excellent quality of materials, textures and styles is the foundation of the world created by Massimo Dutti.  Representing a timeless, universal fashion with classical elegance, simple lines and designed for urban, chic and contemporary customer.
The collaboration with such a well  known and unique styled brand helped me create this beautiful look. Crisp, clean, elegant, full of right attitude and energy, I feel a classic style in all ways. The elements of this stunning look comprises of a classic cut high waist checkered pants with a matching print sleek fit tailored jacket along with a white shirt which has simple yet beautiful details on the cuff of the full sleeves. The look is completed with minimum accessorization like black pump shoes, black leather office bag and stylish shades. To do justice to the theme of the look, the photo shoot for the same is done at the most known corporate or industrial location of Qatar.
A girl walking in a men's world with poise and confident. Hope you guys like the look as much as I enjoyed putting it together. Massimo Dutti is a high end designer brand but I will surely guarantee you, is all that worth spending for and I am sure once you guys check  out there collection you'll also join in  their long list of loyal customers.
I hope you enjoyed this article,
Untill my next post
Stay Voguish Stay Humble
Gazal