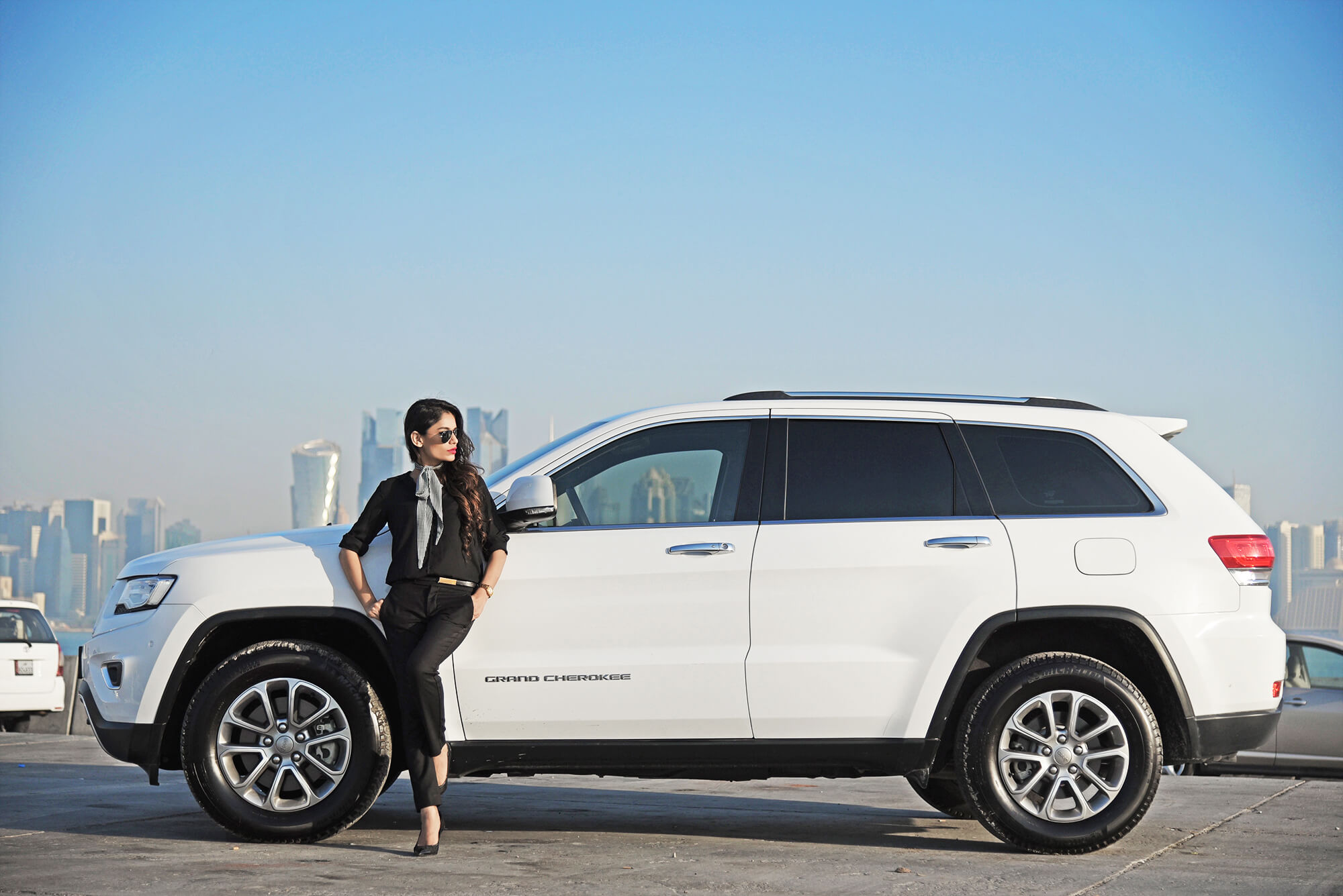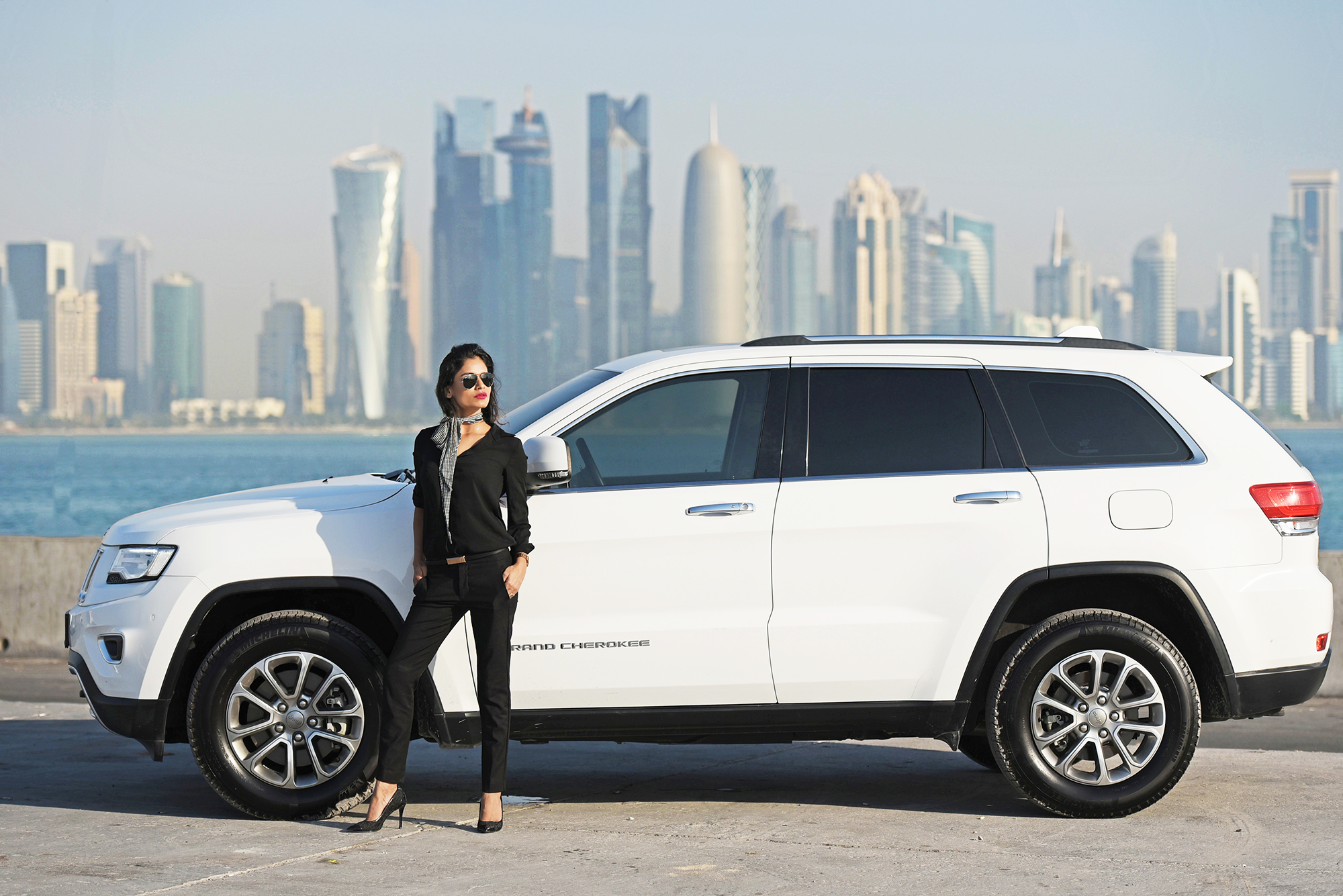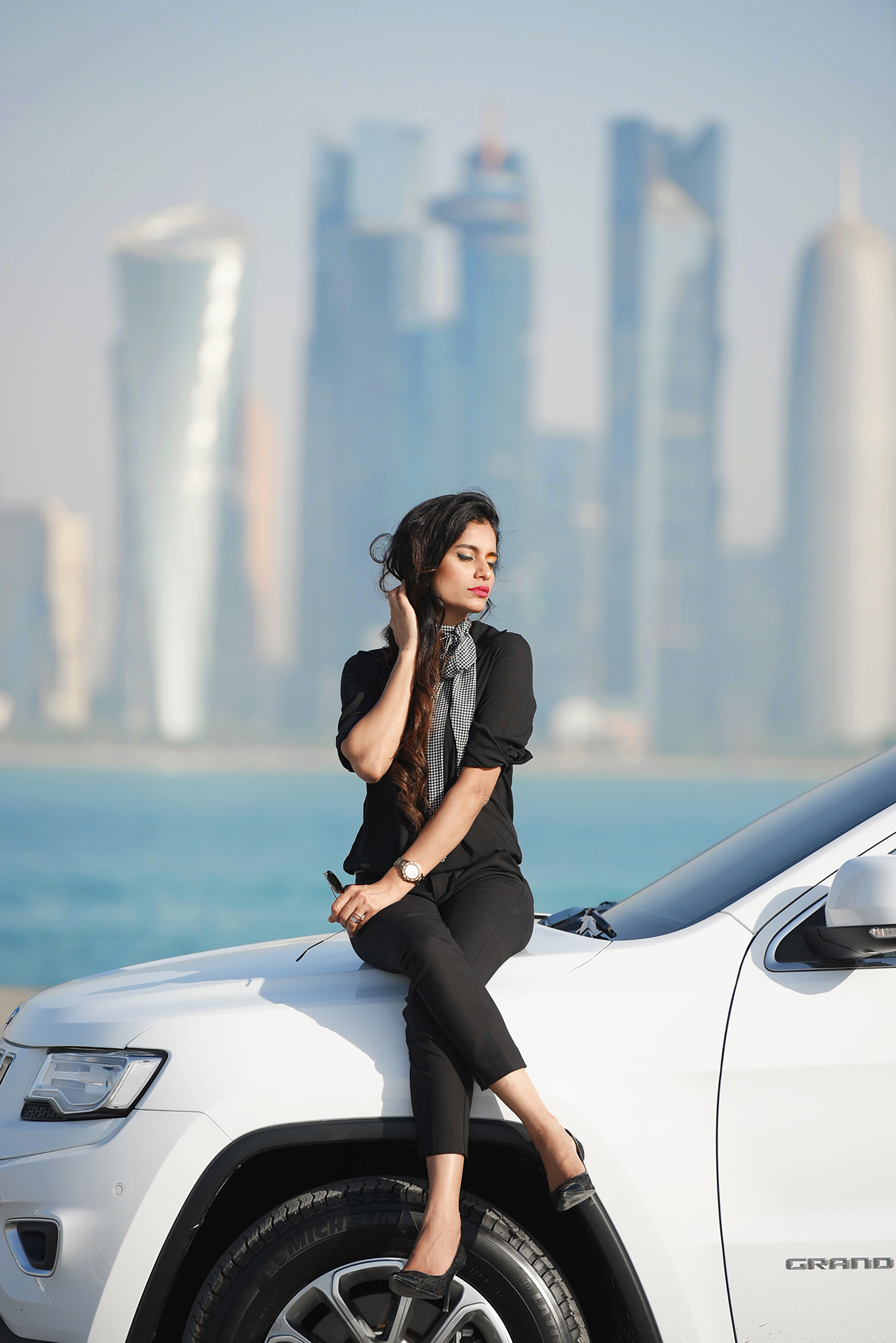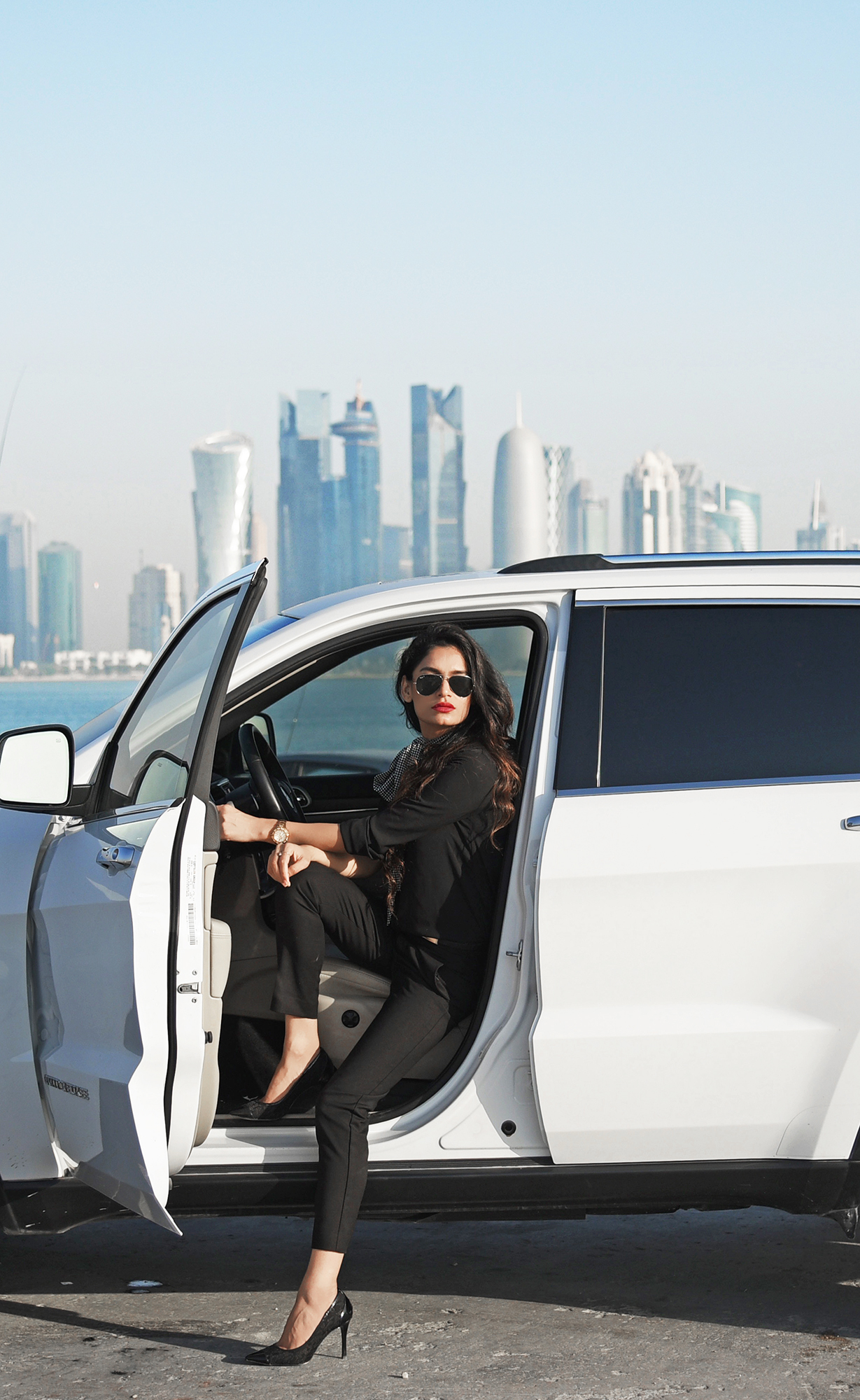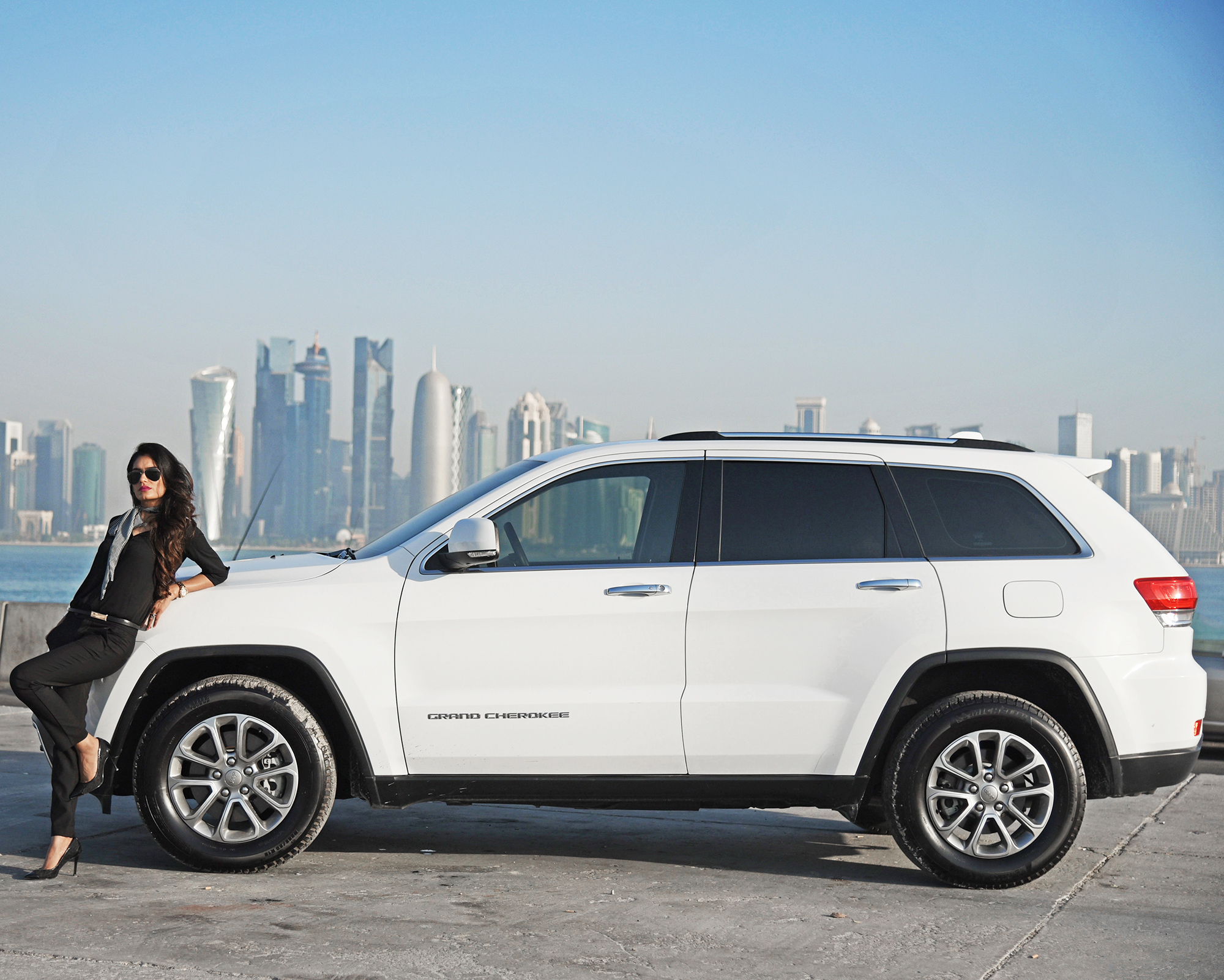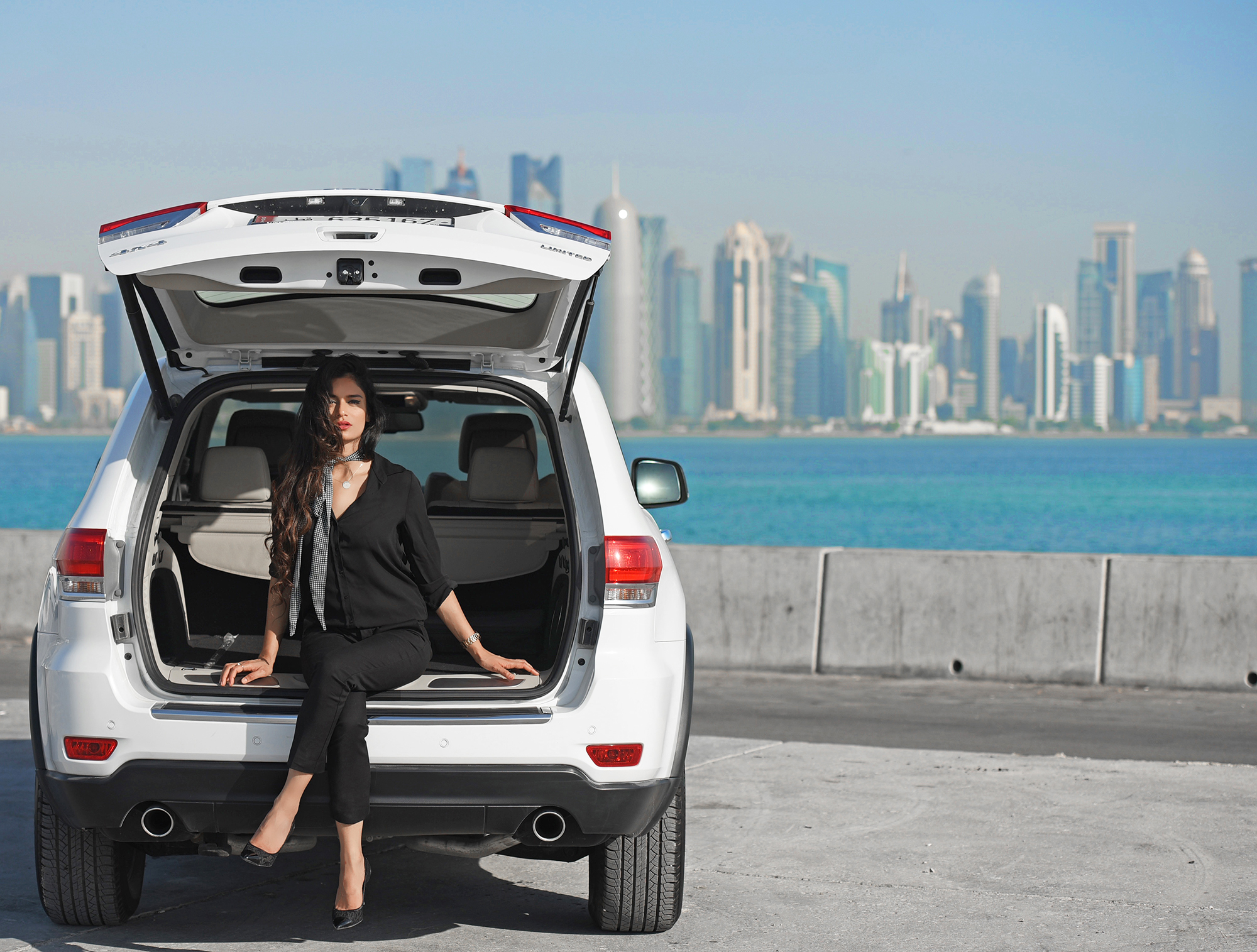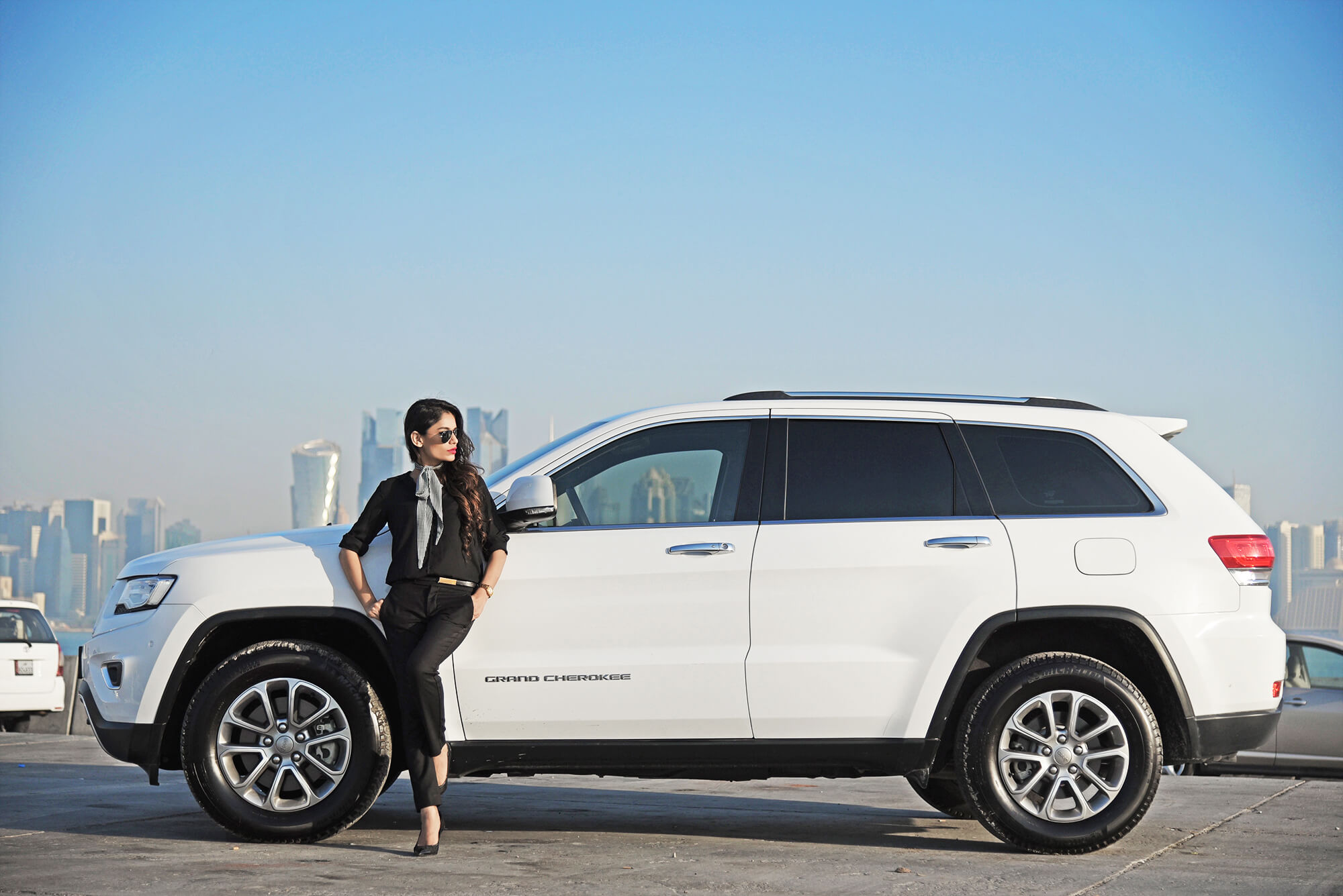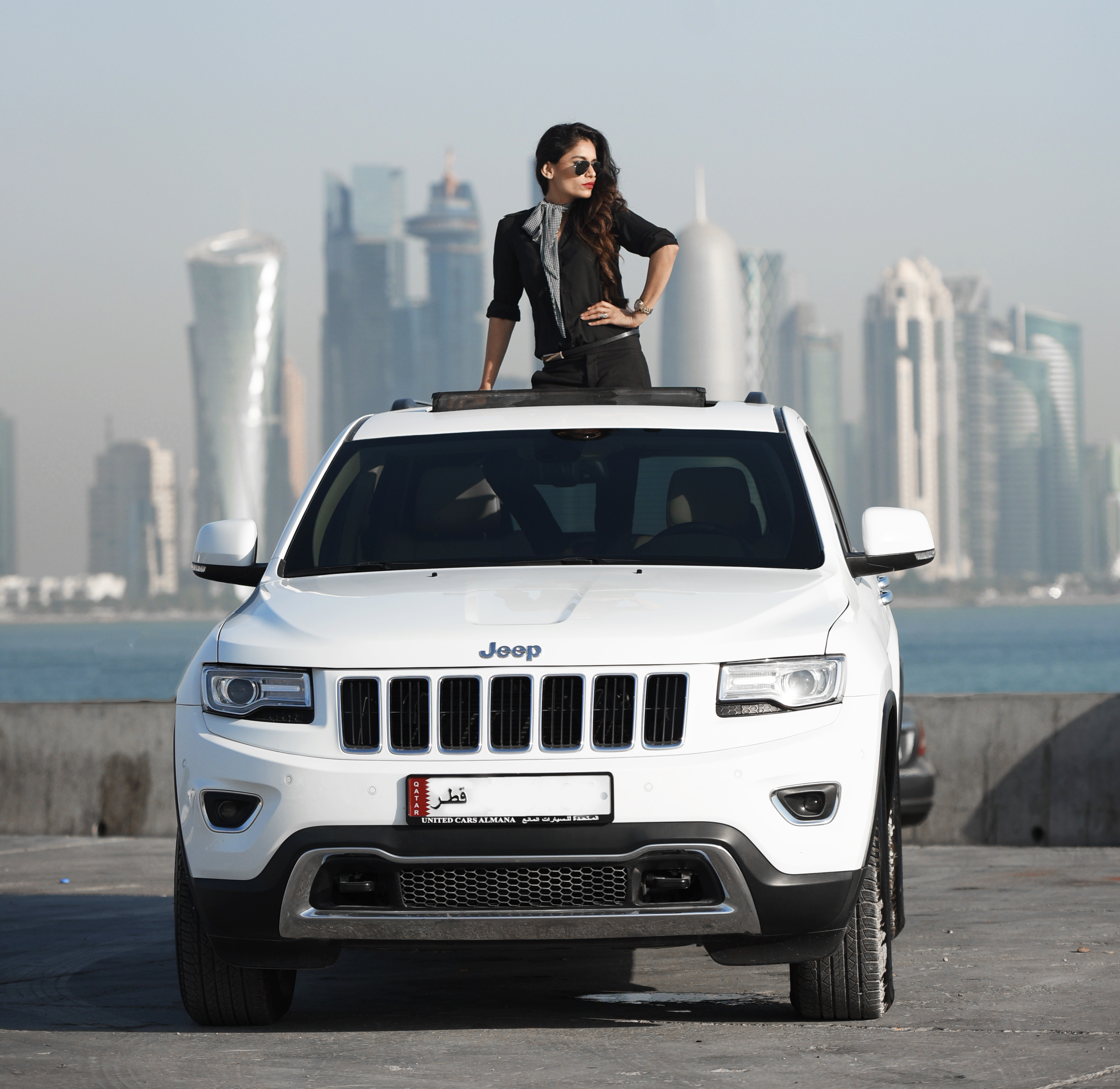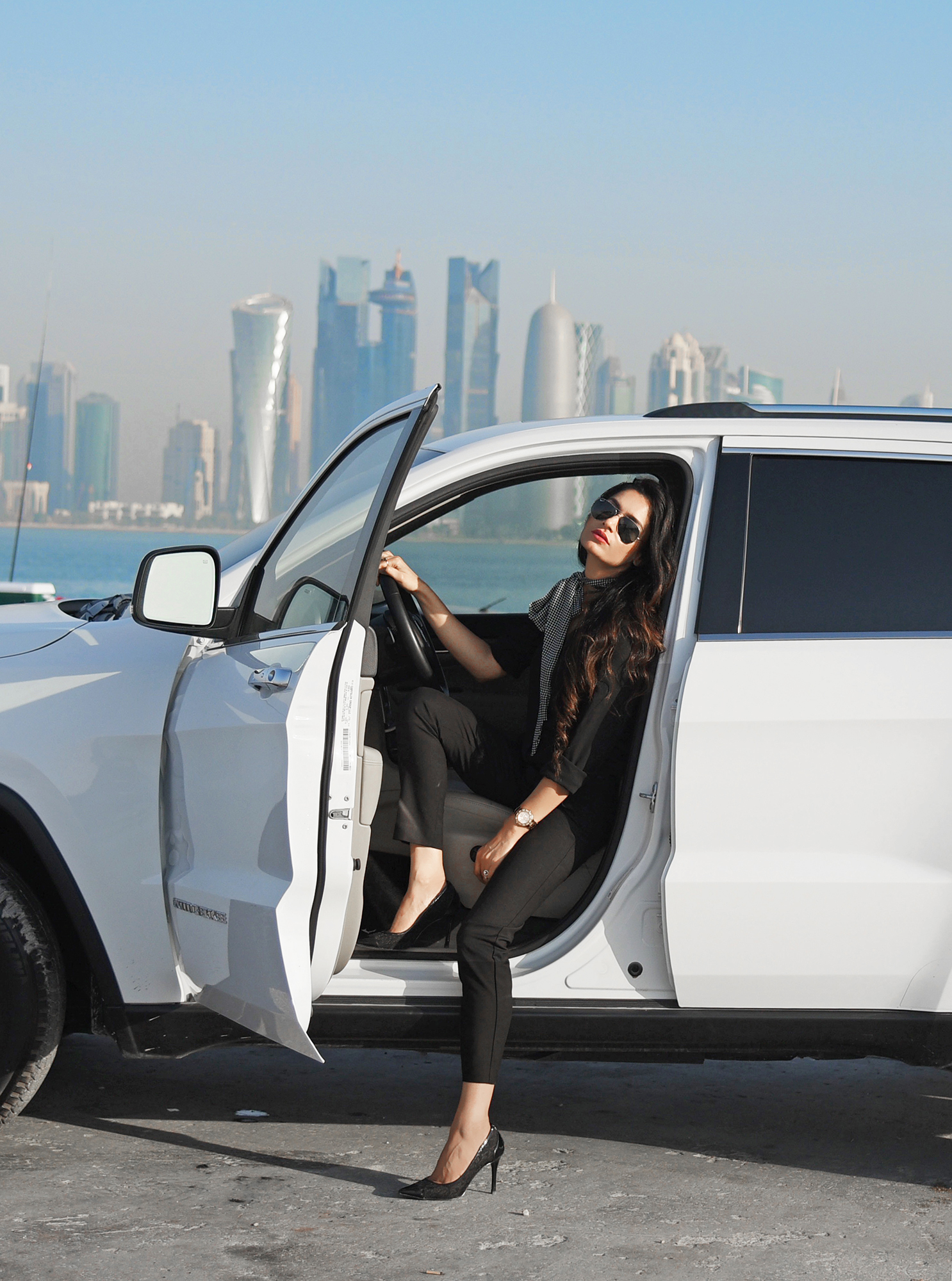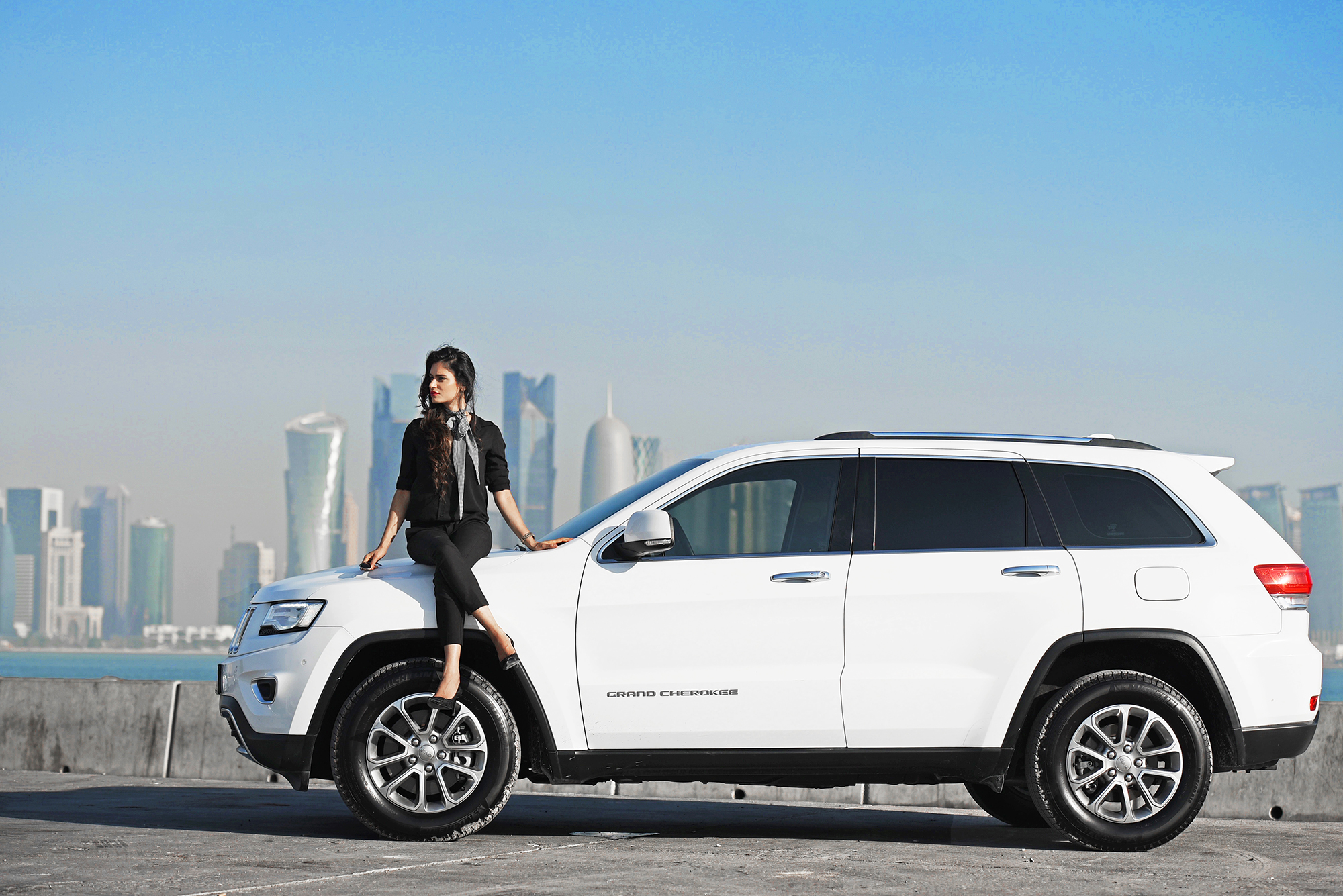 I am in awe of this combination of beauty and brain with the touch of masculinity. when I take hold of my mammoth's stearing wheel in my hand. My car, Jeep Grand Cherokee, recently acquired and one of my treasured possessions.
It appears that The Jeep have nailed with the Grand Cherokee a world class off-roader capable of taking on everything in its segment. A huge, spacious, masculine, powerful, luxury car as if designed for me, custom made. The Jeep Grand Cherokee compact SUV offers four-cylinder or V-6 power and front-wheel drive or a choice of three four-wheel-drive systems. It has nine-speed automatic transmission with true off-road capability. A classic, five-spoke design painted low-gloss bronze sets the wheels apart along with all season performance tires gives you the grip needed while a Tire Pressure Monitoring System helps ensure your tires are properly inflated for safety, security and efficiency. Deep-tinted glass adds privacy for rear seat passengers and helps keep the interior cool by absorbing solar energy.
 The JEEP Grand Cherokee 2015  Limited Edition is a spacious family car proving a comfortable seating for up to five passengers. The premium quality Natura Plus leather trim is soft and supple and has outstanding breathability that makes the leather trim comfortable in both hot and cold weather. Adding to the luxury and comfort are heated or ventilated front seats and heated rear seats. A long list of comfort and luxury features, the one I love the most is the Command View sunroof which allows me to enjoy a dual-pane, along with the sliding-glass ceiling that can be opened to take fresh breath of air or to control sunshade that helps to keep it cool. The updated Uconnect Infotainment System keeps you entertained at the same connected to the world. It has a massive 8.4 inch touch screen with full feature navigation, 3-D landmarks, Bluetooth connectivity with hands free calling, streaming audio and voice command.
When I sit behind the wheels of my car it gives me that unique masculine feeling of strength, power, and authority. This masculine companion gives that additional boost to my confidence. Apart from that it provides immense amount of convenience as far as my work is concerned. Hunting shoot locations, reaching the location with ease, costume changes, carrying my shoot equipments all these things adds to the comfort that my Jeep provides me. I loved the moment I bought and the love keeps increasing bye each passing day.
The current photo shoot is kind of dedicated to the uniqueness of my vehicle. Style, masculinity, strength and power all these qualities I have tried to portray through this shoot. Here the styling of the garment is done in an achromatic color tone with black being the domination color along with a grey and white printed scarf creating the contrast. Adding the masculine quotient and reducing the feminine style. An androgynous fashion style, balancing the tough and the soft and creating a contrast while incorporating the masculine and feminine pieces of your wardrobe and making it your own. It's all about individuality, the idea is to look refined like men and elegant, charming like women.
Last but not the least one more very important experience I would like to share with you all. The Jeep Grand Cherokee is a luxury car for which I paid  a massive amount and was expecting a good after sale service for the same. Since the day I started using the car I am experiencing some issues with the car air conditioning for which I have being contacting the concerned person of this group to resolve the issue, all in vain, as till now I have received no positive response and I am still waiting for my problem to be resolved,  hoping they would be a bit more considerate towards their customers. I would call it highly unreasonable and unethical behavior towards their customer affecting the reputation of the brand. Just want to make a request through this article that whoever wants to buy a car or any other luxury products in future, be very careful from where you buy it.
Hope you find this article useful,
Until my next post,
Stay Voguish Stay Happy
Gazal