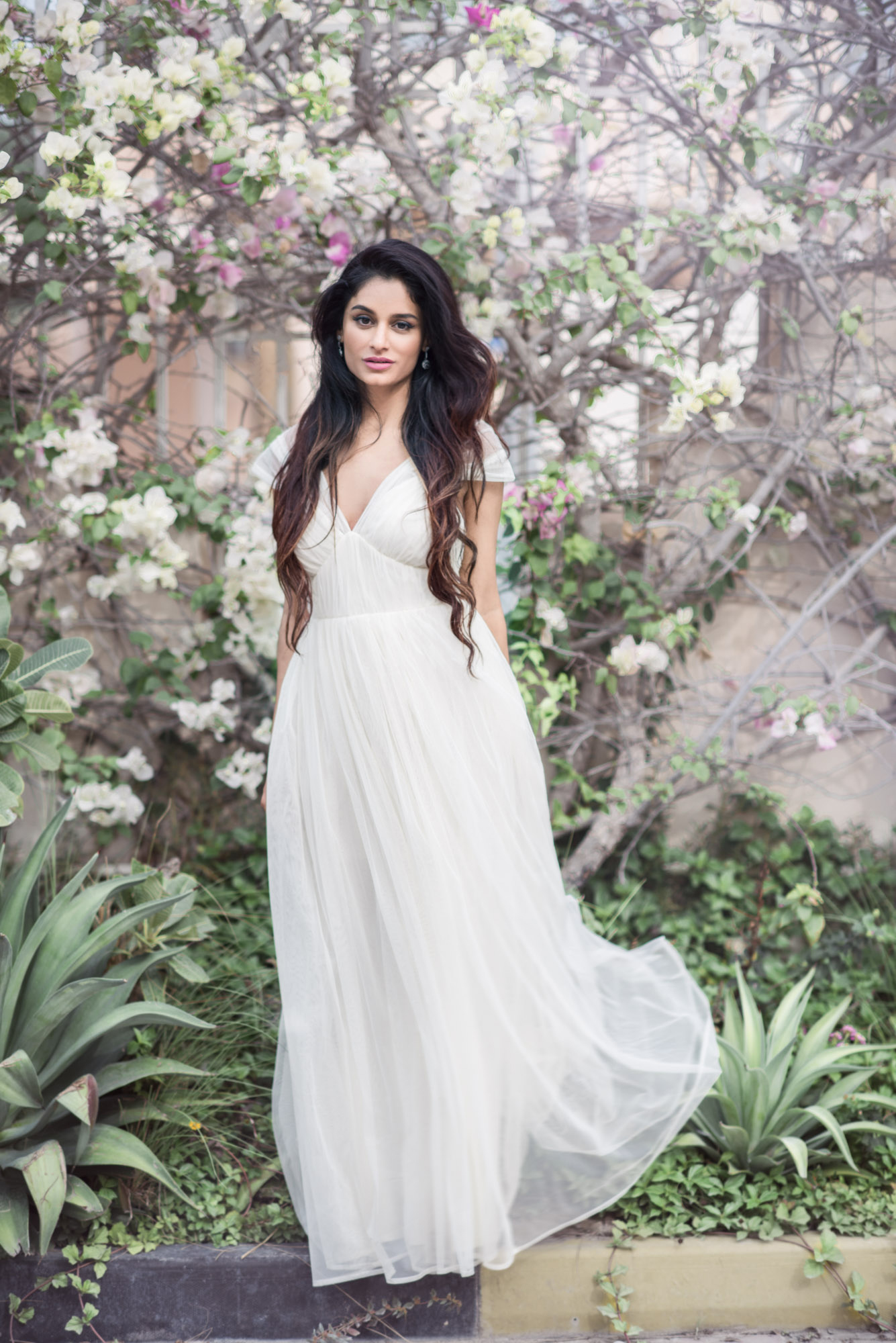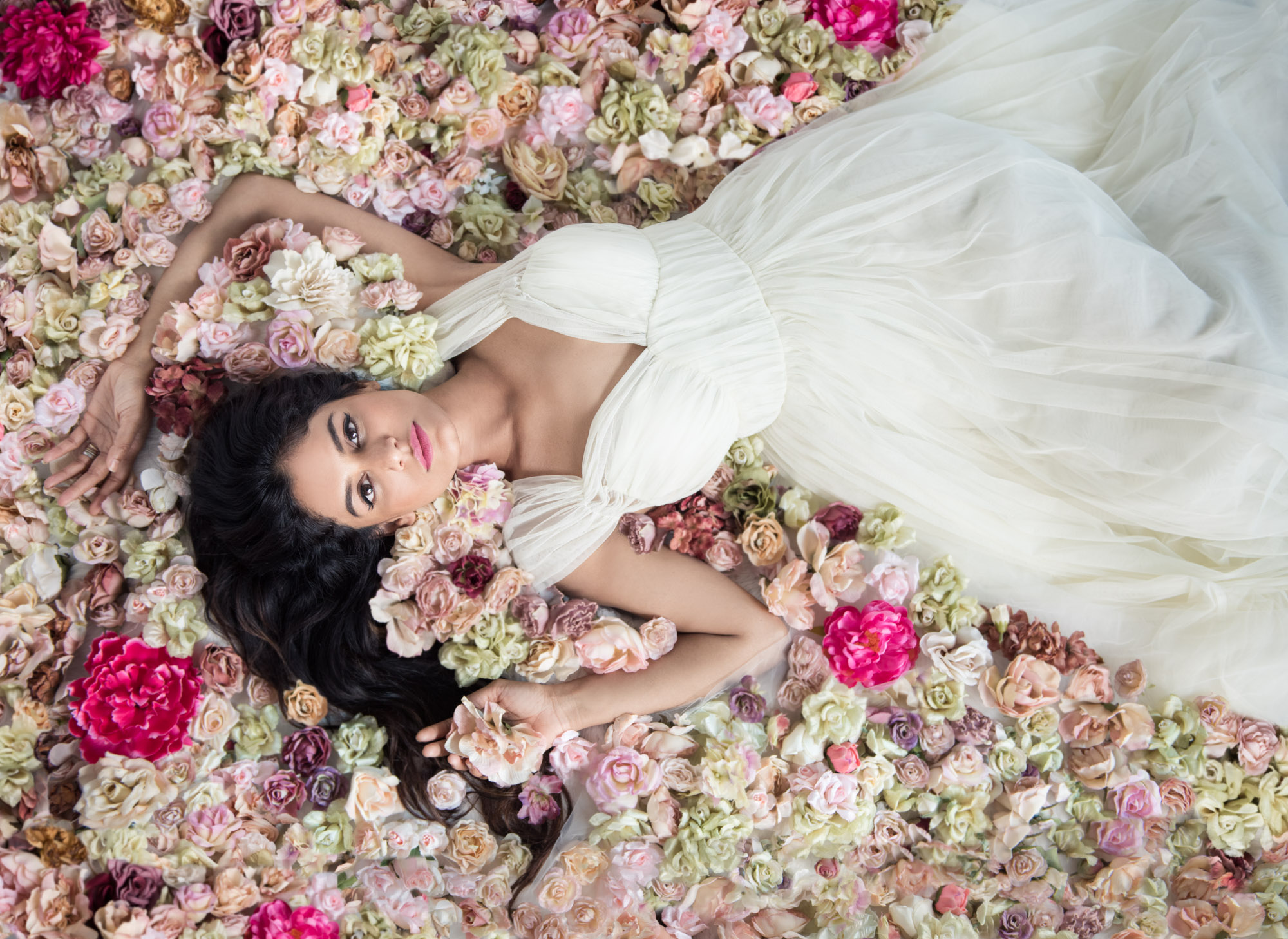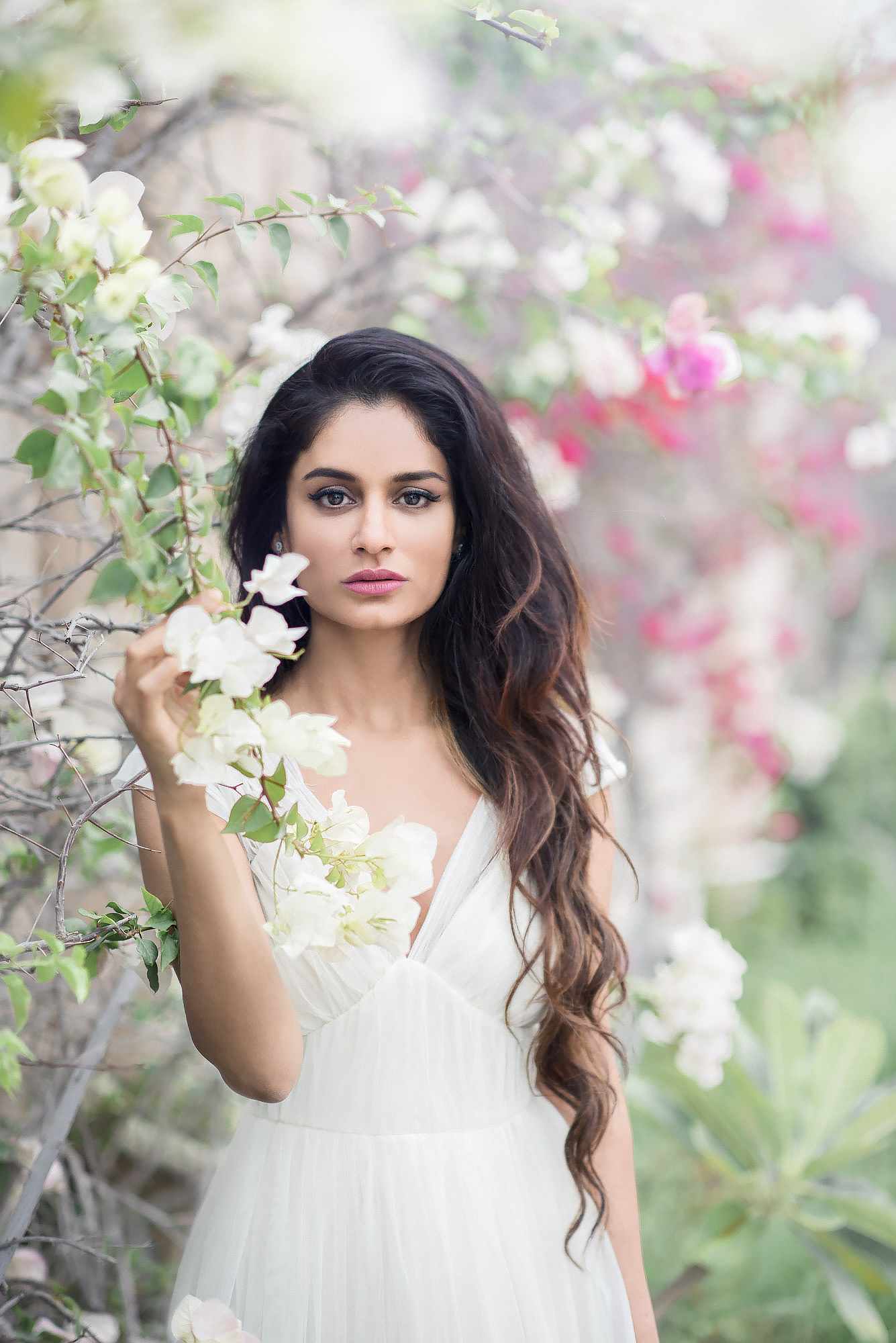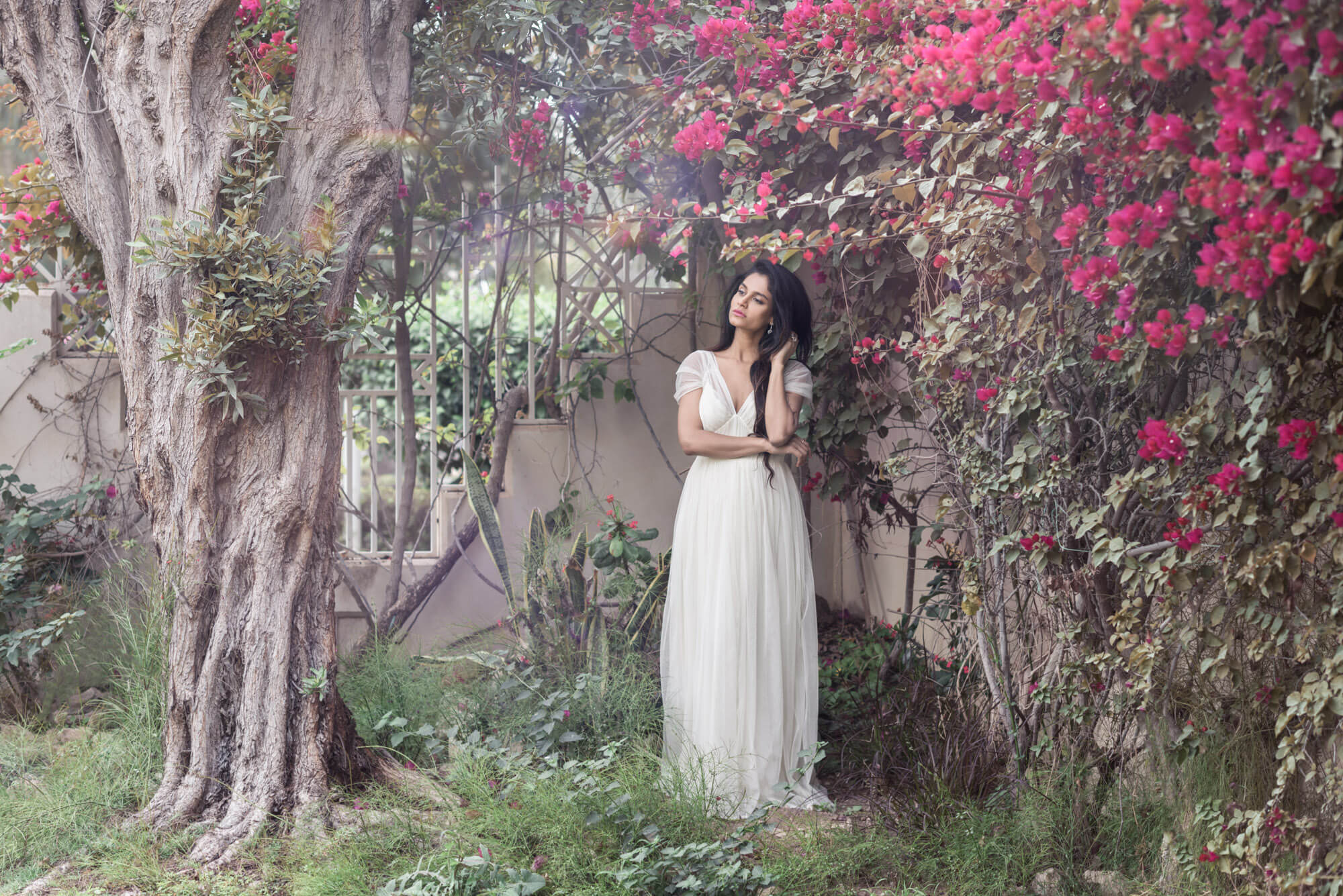 Another experiment with nature, a new look and in a new avatar. The second installment from the series of nature rendezvous along with the beautiful surroundings . This time the experiment is made with one of the amazing gift of nature, white colour which is very calm, pure and soothing colour.
We all live in a colourful world, a world that acts as the perfect inspirational trigger for innovations and experiments. Colour is a powerful and important communication  tool which is tied to many aspects of life. It is an amazing thing when you look at the environment and you will realise it is never steady or stagnant, the pallet is always changing, from autumnal oranges to cold winter blues. One element or colour content that is common in all of them is white , which is the colour for my current shoot.
Drawing inspiration from nature for creating something new and unique makes you look at the world differently. Normally we whiz by from one place to the other but notice the finer details and undiscovered  gems only  when we stop. Today I did that, I stopped to look around and take in the beautiful things that are around me to make something new. Most of us have a favourite colour or prefer some colours over others. This feeling towards a particular colour affects our moods, so we surround ourselves in the colours that have a positive impact on our mood. For me that positive impact is created by only one colour, white. As an artist I love all the colours, they are all dear to me but  white is my weak point.
Along with my creative partner Ivana Girard BLOOM QATAR . Ivana has put together this beautiful shoot which is dedicated to white. Here the styling and background combinations are kept in such a way that the focus stays on our star colour. The white soft flowy floor length gown and the colourful floweral  background creates the perfect contrast which helps to highlight the white gown more effectively. I love the look styled by Ivana,  Simple accessories with soft makeup and loose hair to complete the whole look.
Hope you all like it as it was an effort to bring  the positivity, energy, peace and purity in our life, as that is the quality of white colour. The colour which blends with anything and everything giving away it's identity very easily, maybe trying to teach us something by this gesture. It teaches us to be humble, kind and blend with people around you. I don't know how much I'll succeed in following these teaching but I will surely give a shot and hope you all try too.
Until my next post
Stay Voguish Stay Happy
Gazal
Shot and Styled by Ivana Girard from Bloom Qatar