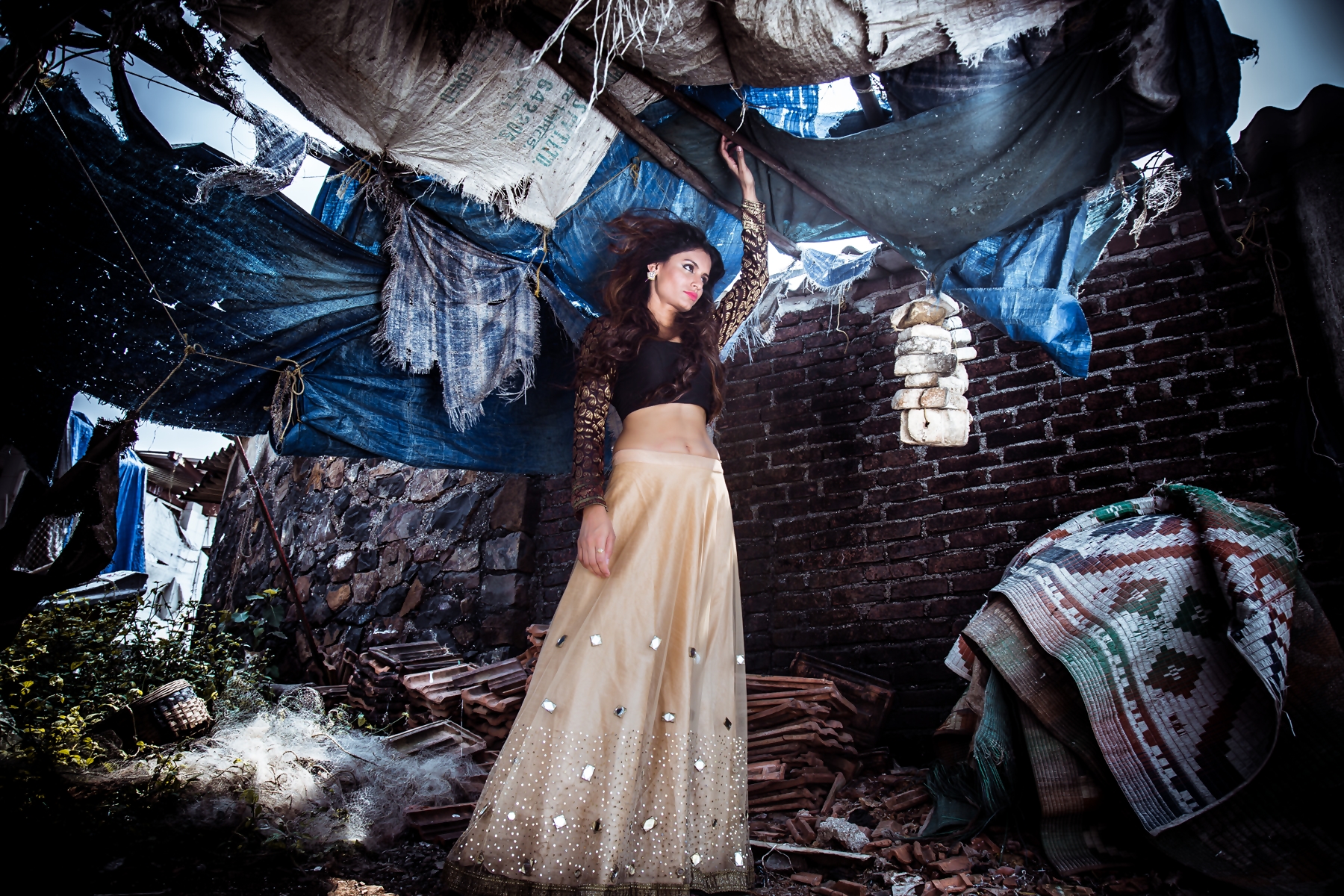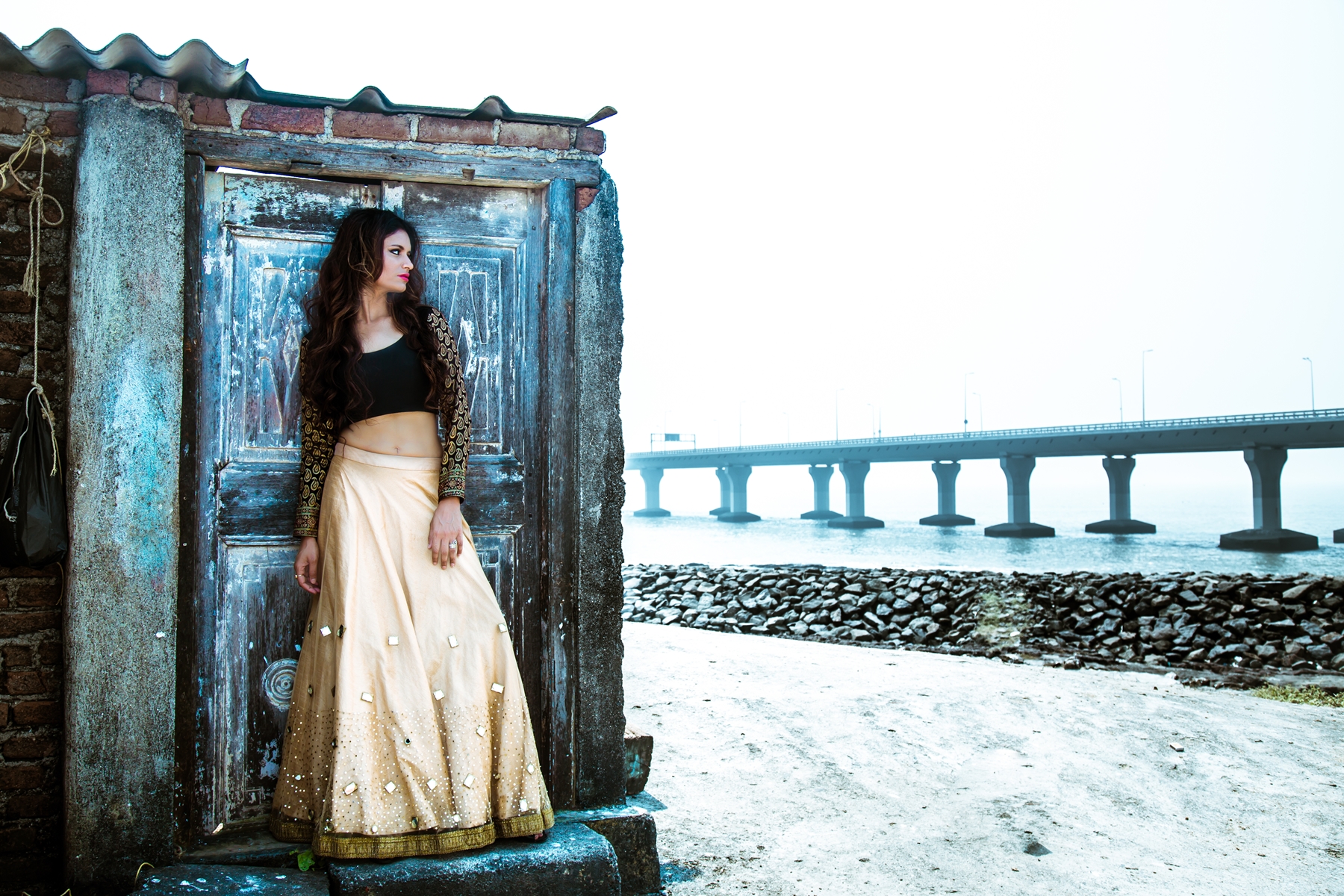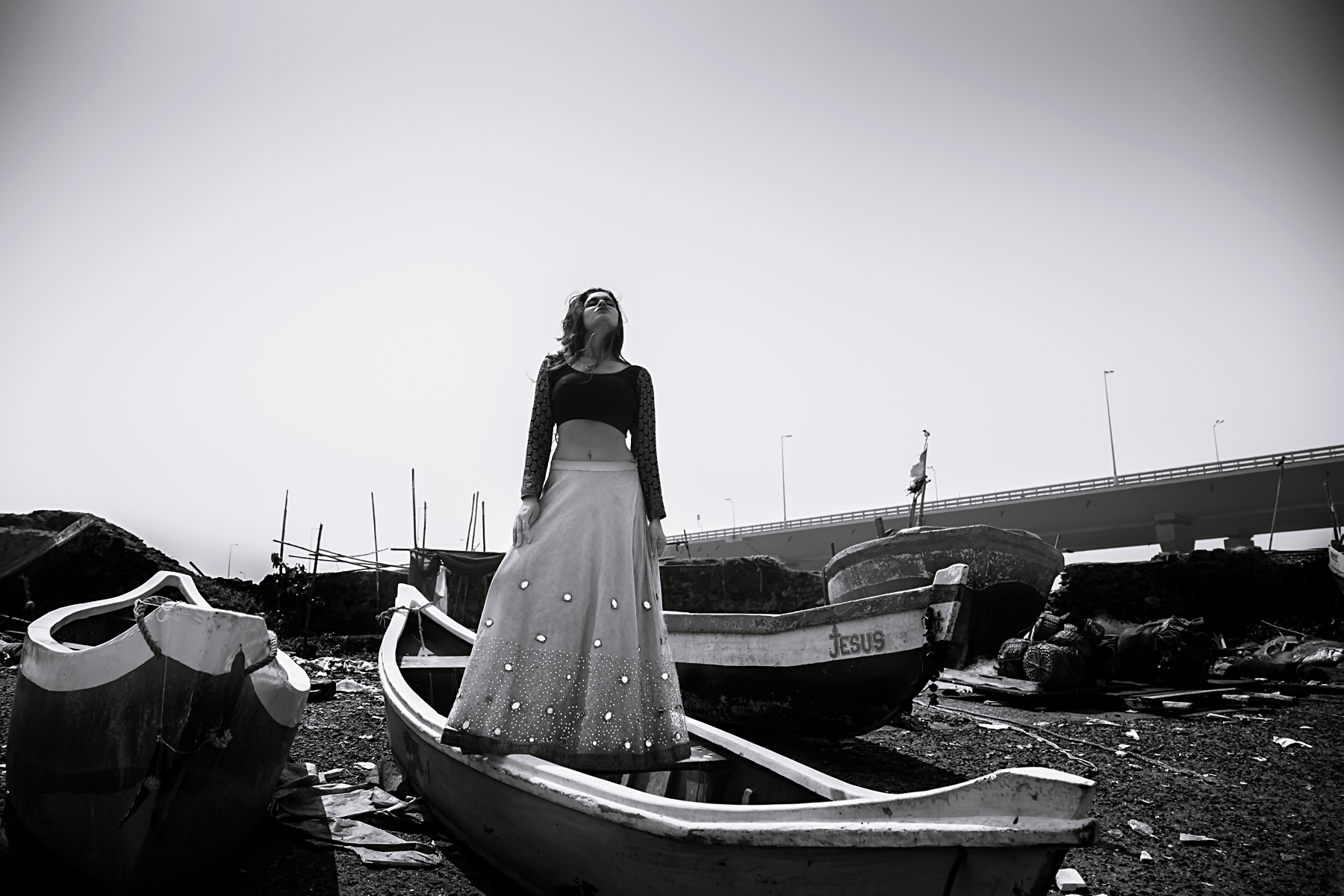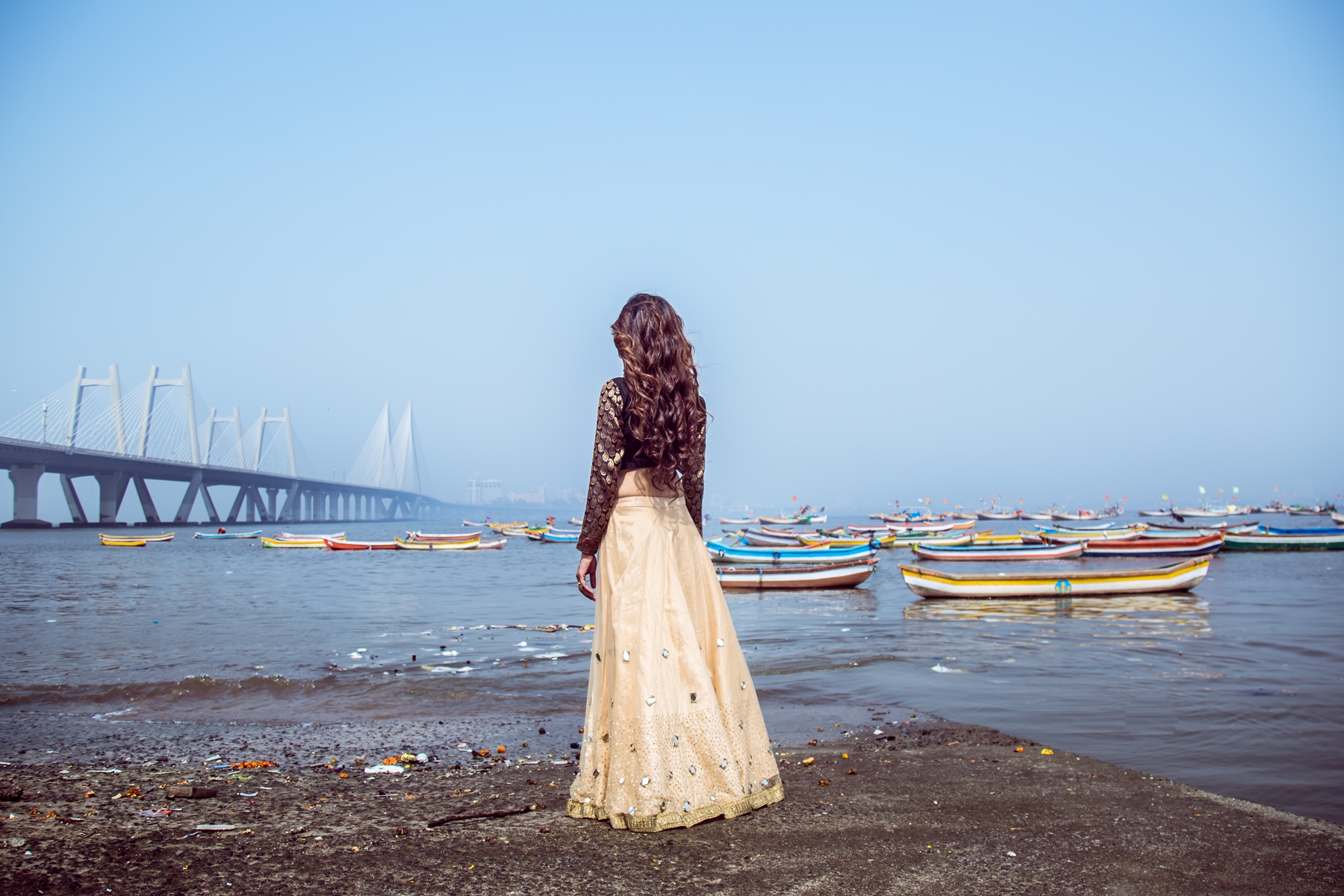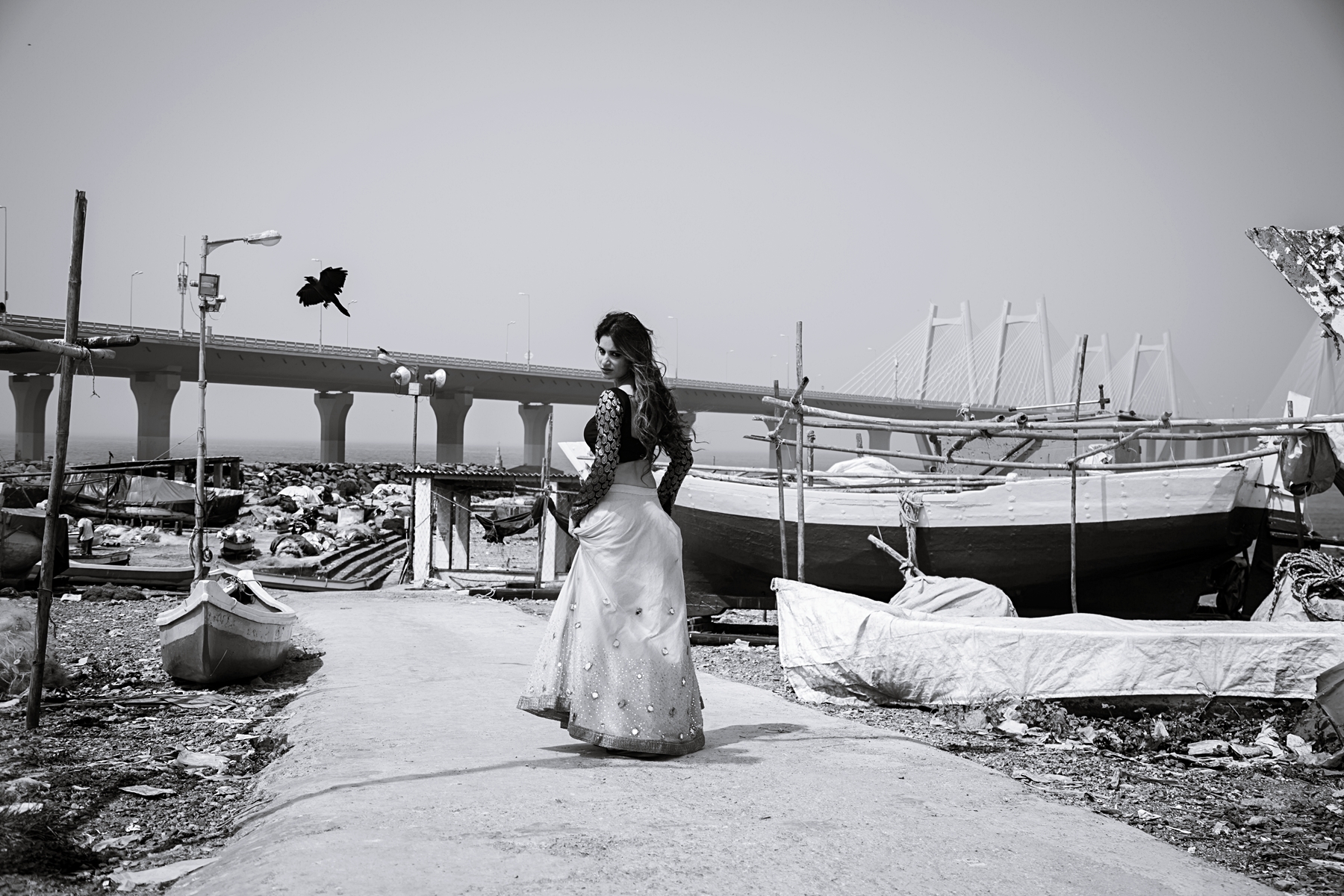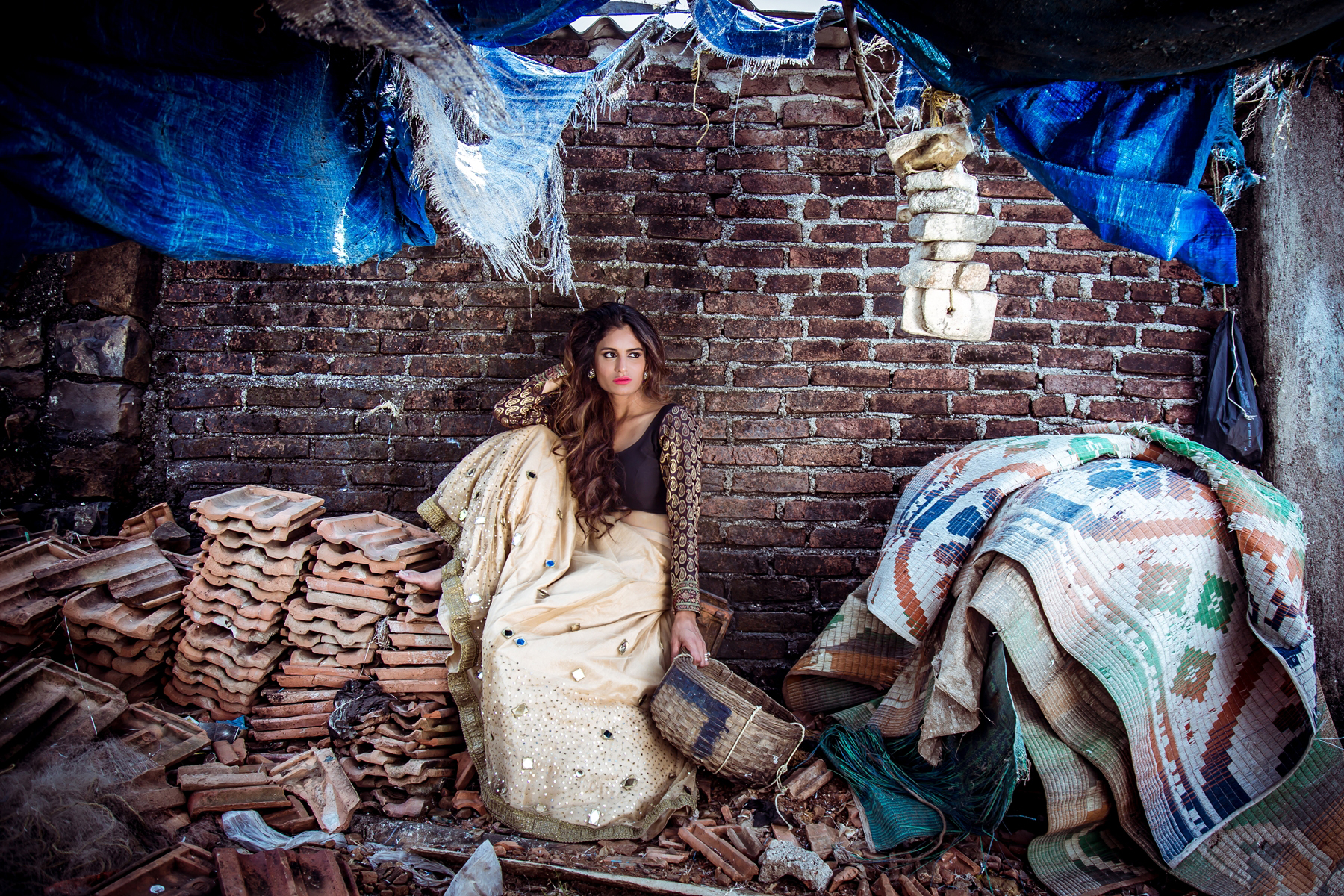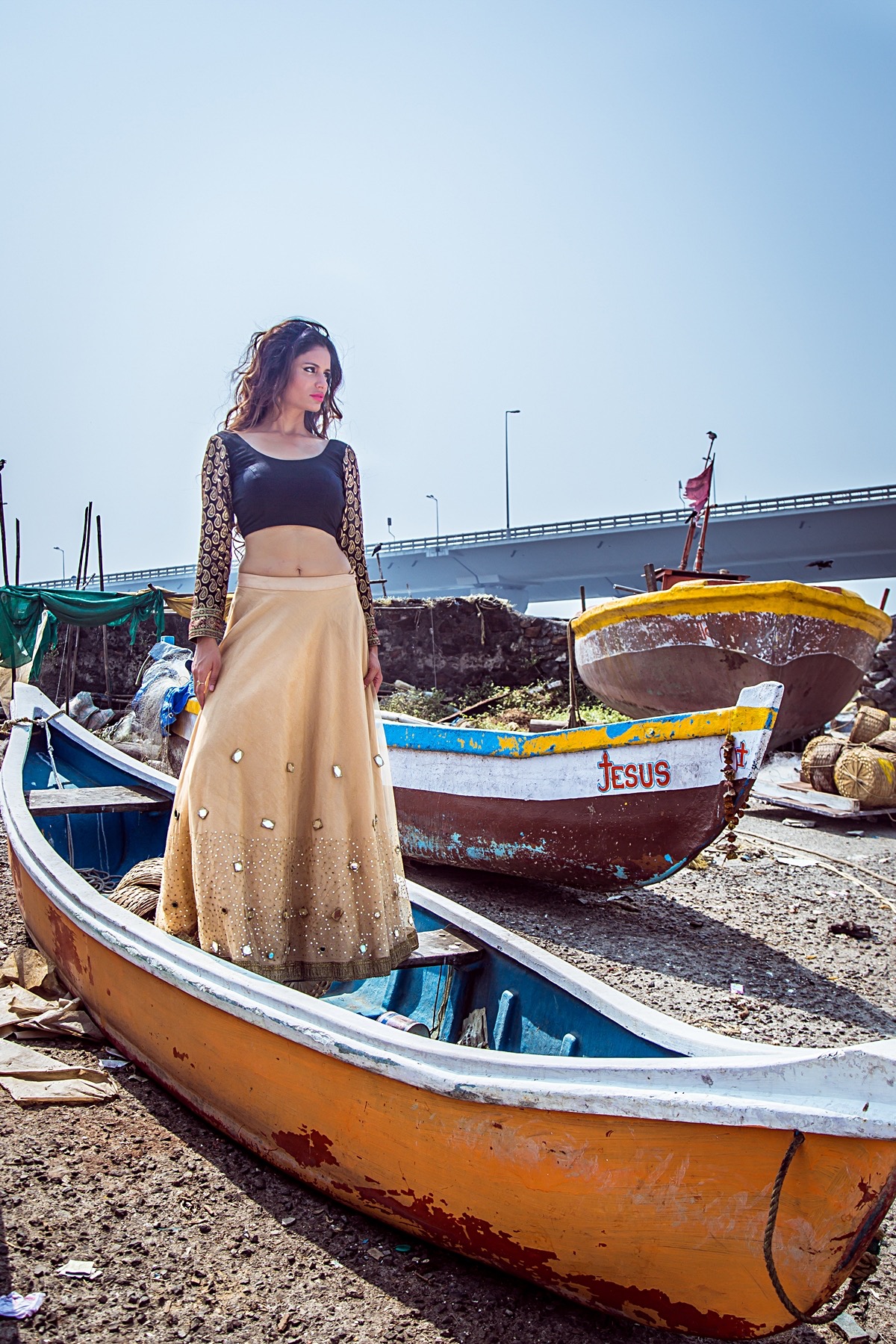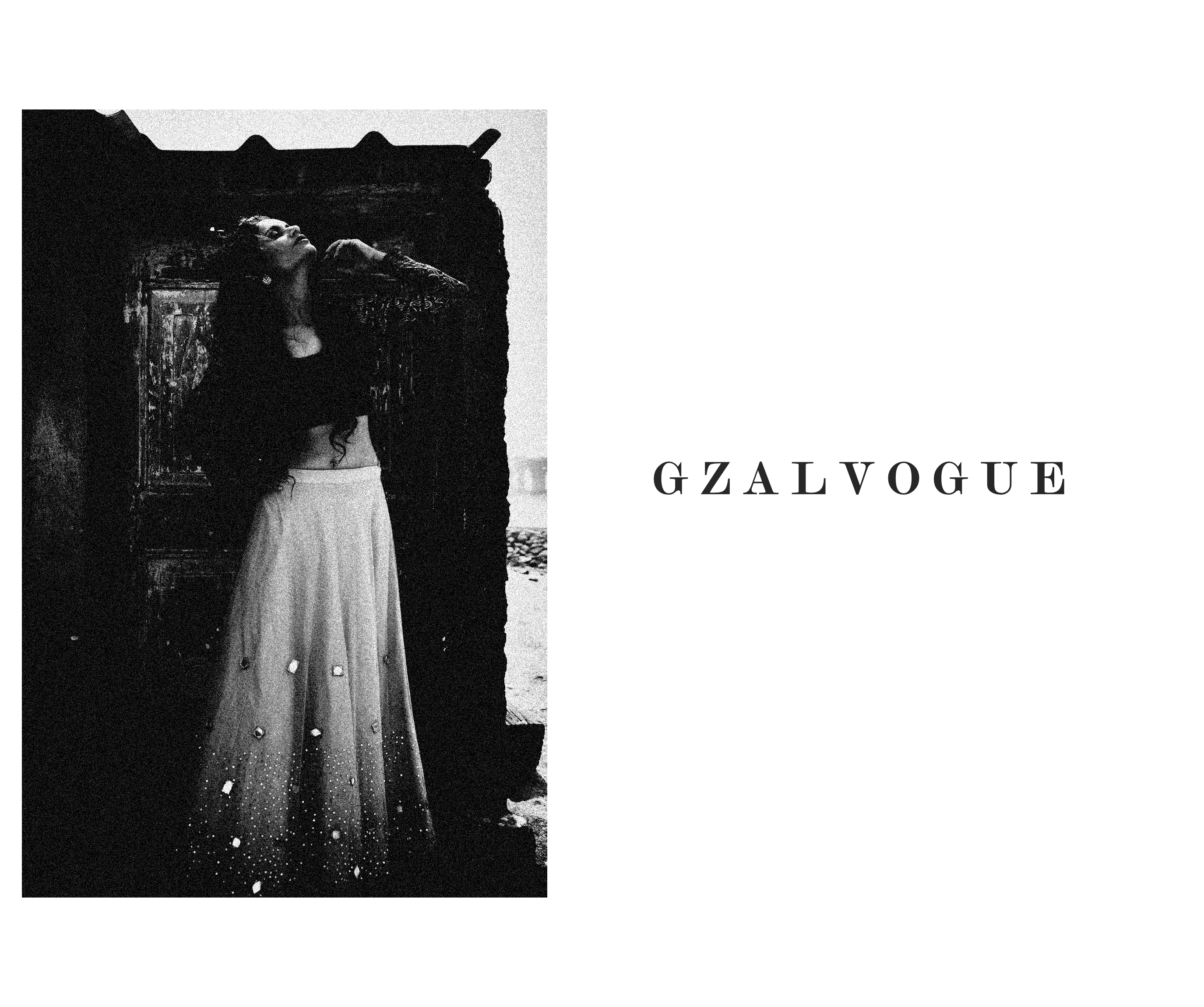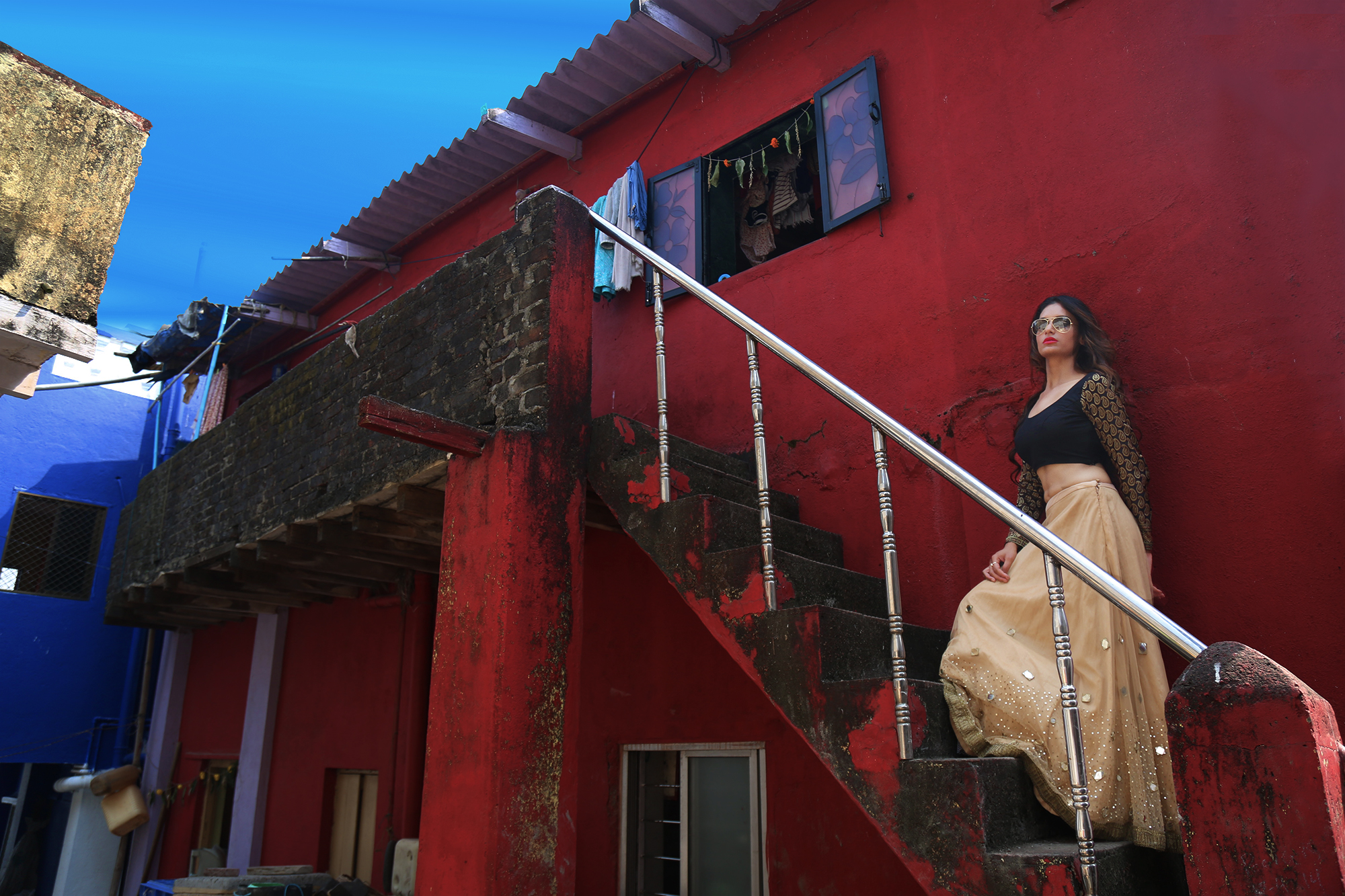 Mumbai – The more I explore this city, the more it gets me astonished. I could possibly do almost all my shoots here & still there'll be places I haven't explored or seen.
For this post, I paid a visit to the famous "Worli, Koliwada". The beautiful coast famous for its fishermen's village overlooks the stunning Arabian Sea, the Bandra-Worli Sea Link & water as pearls shining bright.
The beauty of this place is truly eternal. There's serene calmness of the sea-side. The waves that lash to the shore make it soothing to the soul. You're away from the city, yet in the heart of it.
What more kept me intrigued to this place was the humility & graciousness of the people living here. They may not be rich in monetary terms, but they certainly are with their hearts. In the hustle-bustle world of today such humble people are hard to find.
As I made my way, deep into the part of town, I had to literally walk. And when I say walk, I had to ensure with the substantial outfit I don't trip over anything. But the local people ensured the shoot went smooth. I was offered a room to freshen up, change & use for myself. Not only did their hospitality stop here, they even offered us food. Well beat that, I sure now strongly believe Goodness still prevails amongst the less fortunate.
At this point, I believe the outfit I chose for this location did justice entirely. The black & gold combination lived up to the sea side tranquil atmosphere. The mirrors on the beautiful skirt reflected the diamonds of the water. And thanks to my ever helping makeup assist, it added to the look I wanted to achieve.
Summing it all up, the location lightened up my soul, unlocked another beautiful part of Mumbai I did not witness earlier. Made me meet some real humble people in today's times. And gave me an opportunity to put together my passion for fashion, beautiful location & to share my experiences with you.
Hope you liked it.
Until my next post 
Stay Voguish Stay Happy
Gazal
Makeup by Rita Rathore, Hair by Shobha Hawale, Dress by Lasha Design and Curves by Reetu Bhatt, Shot by Kanti Maru