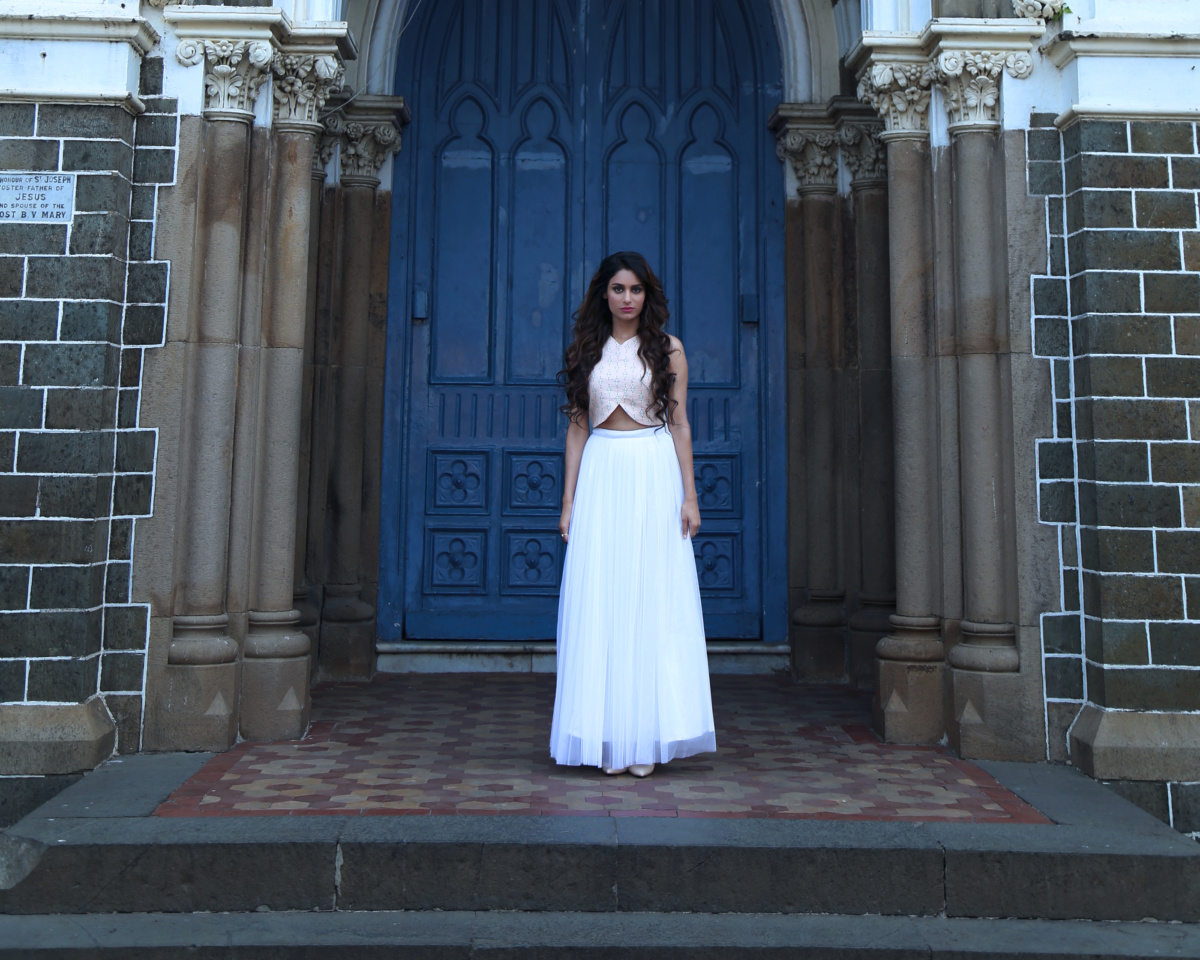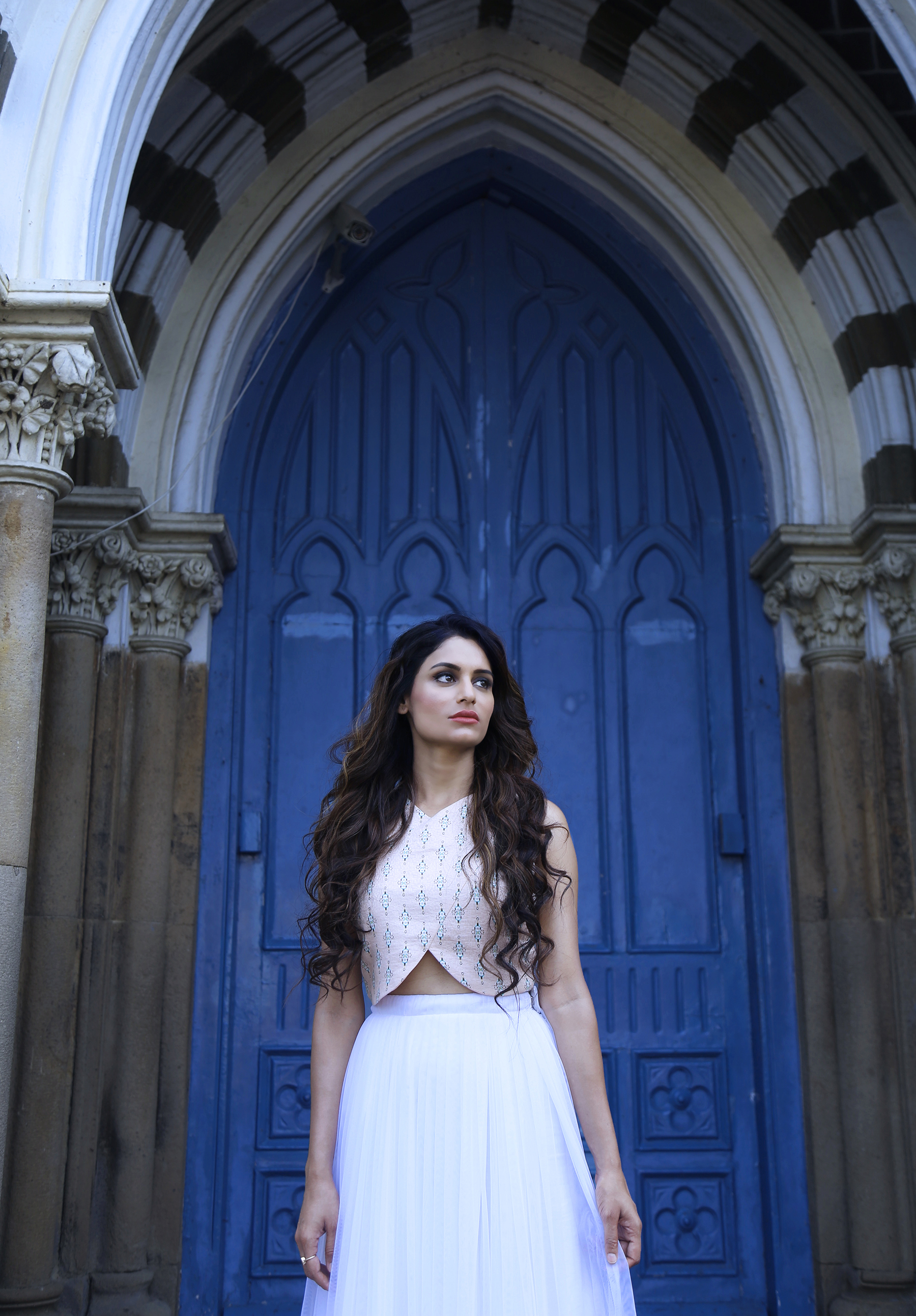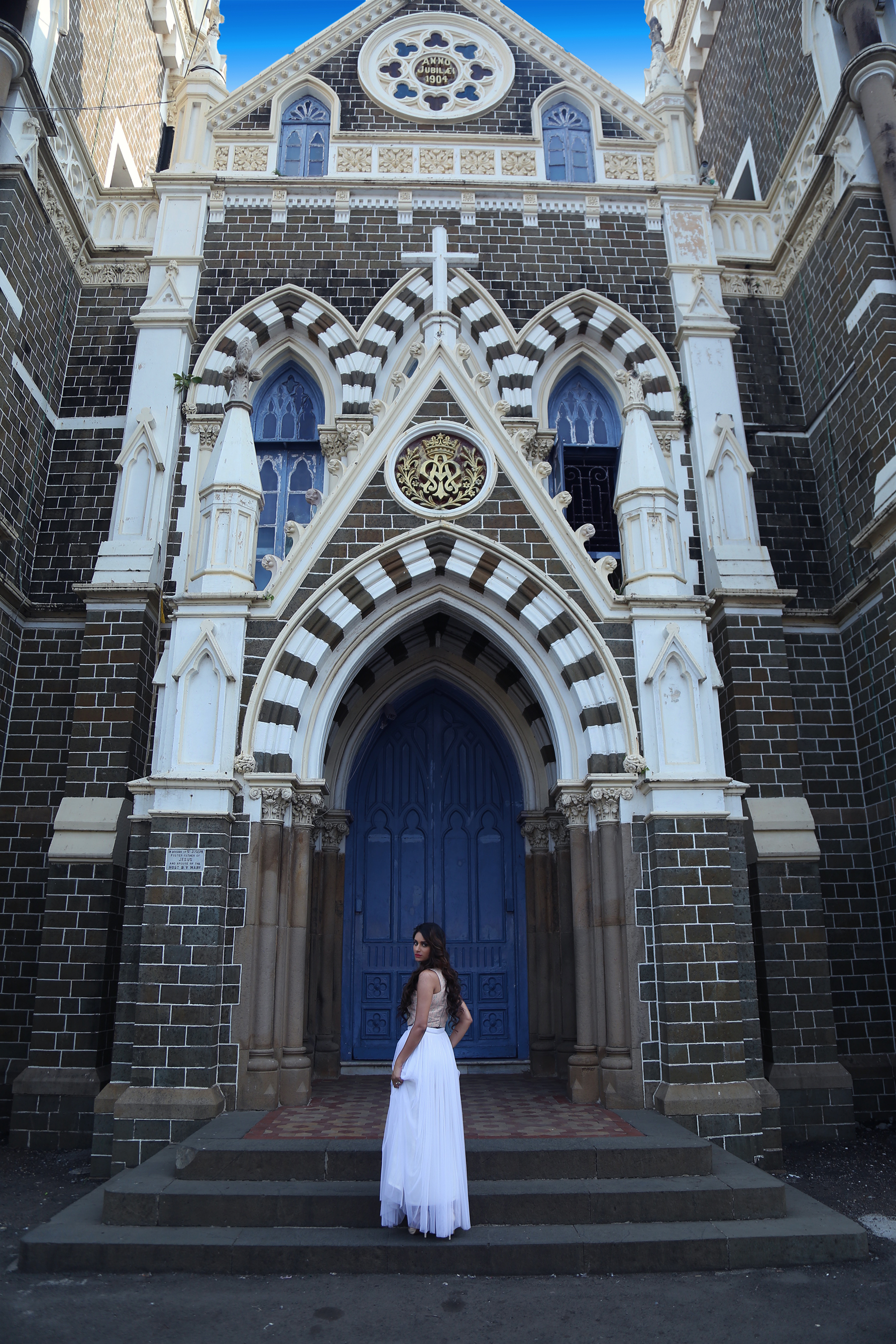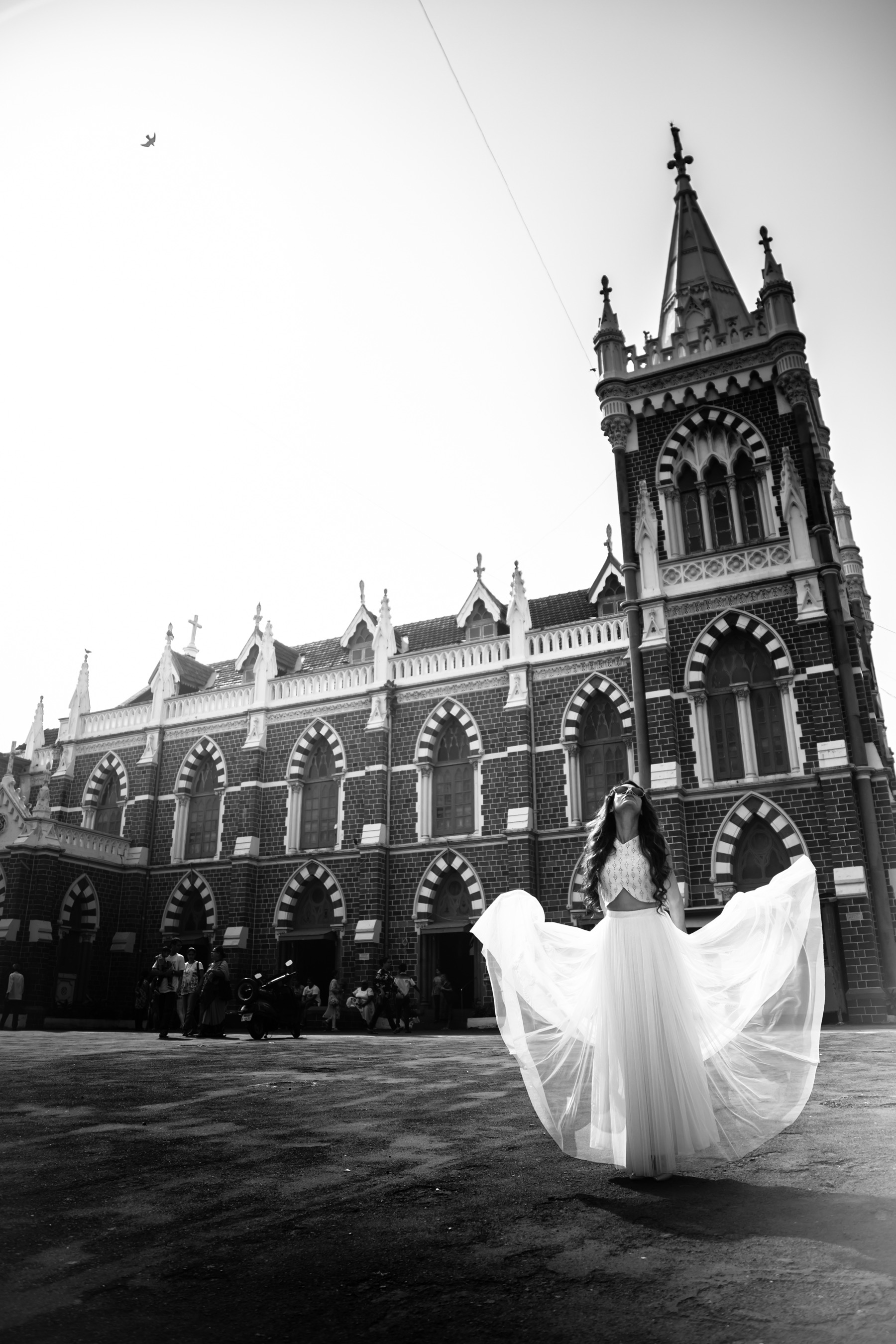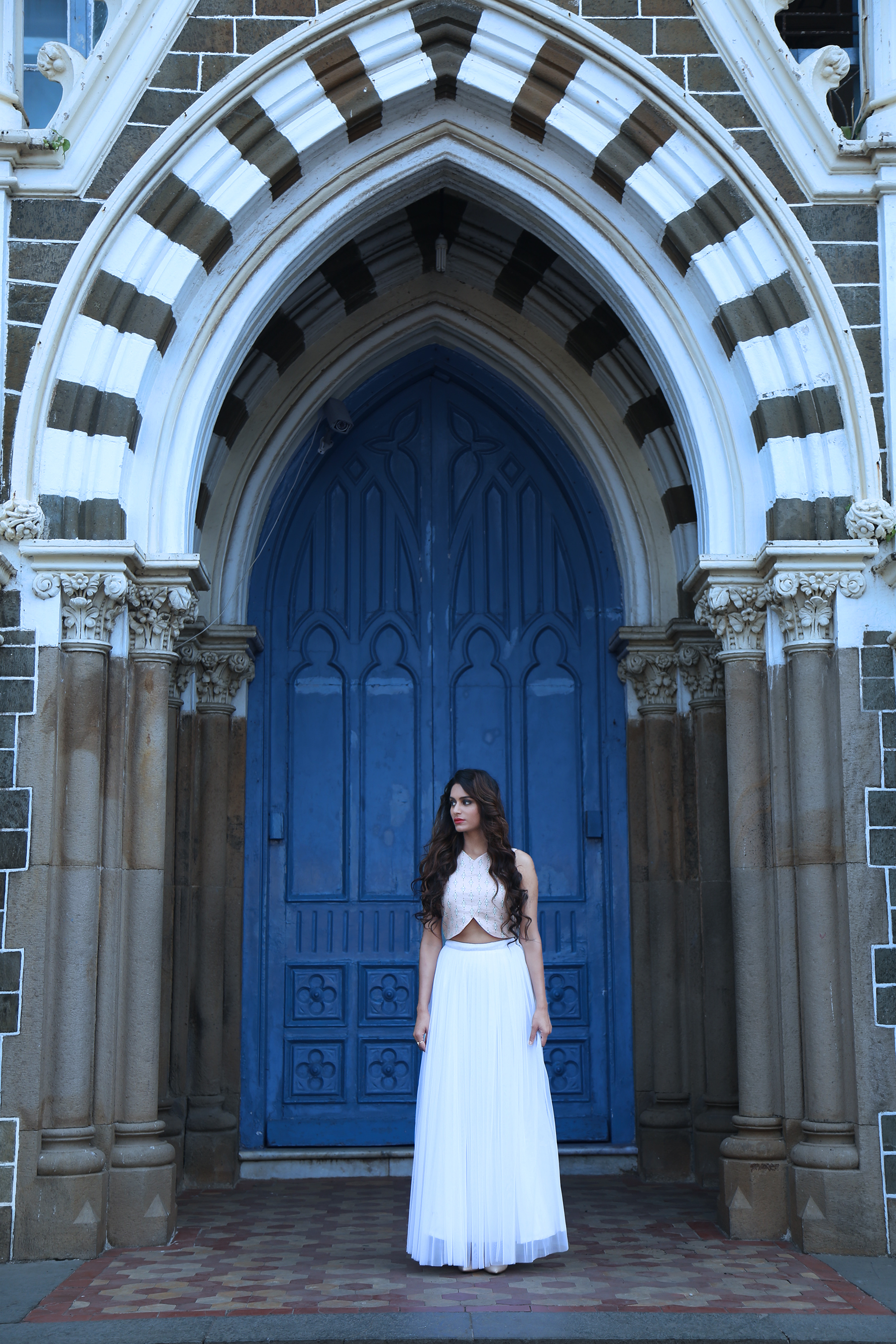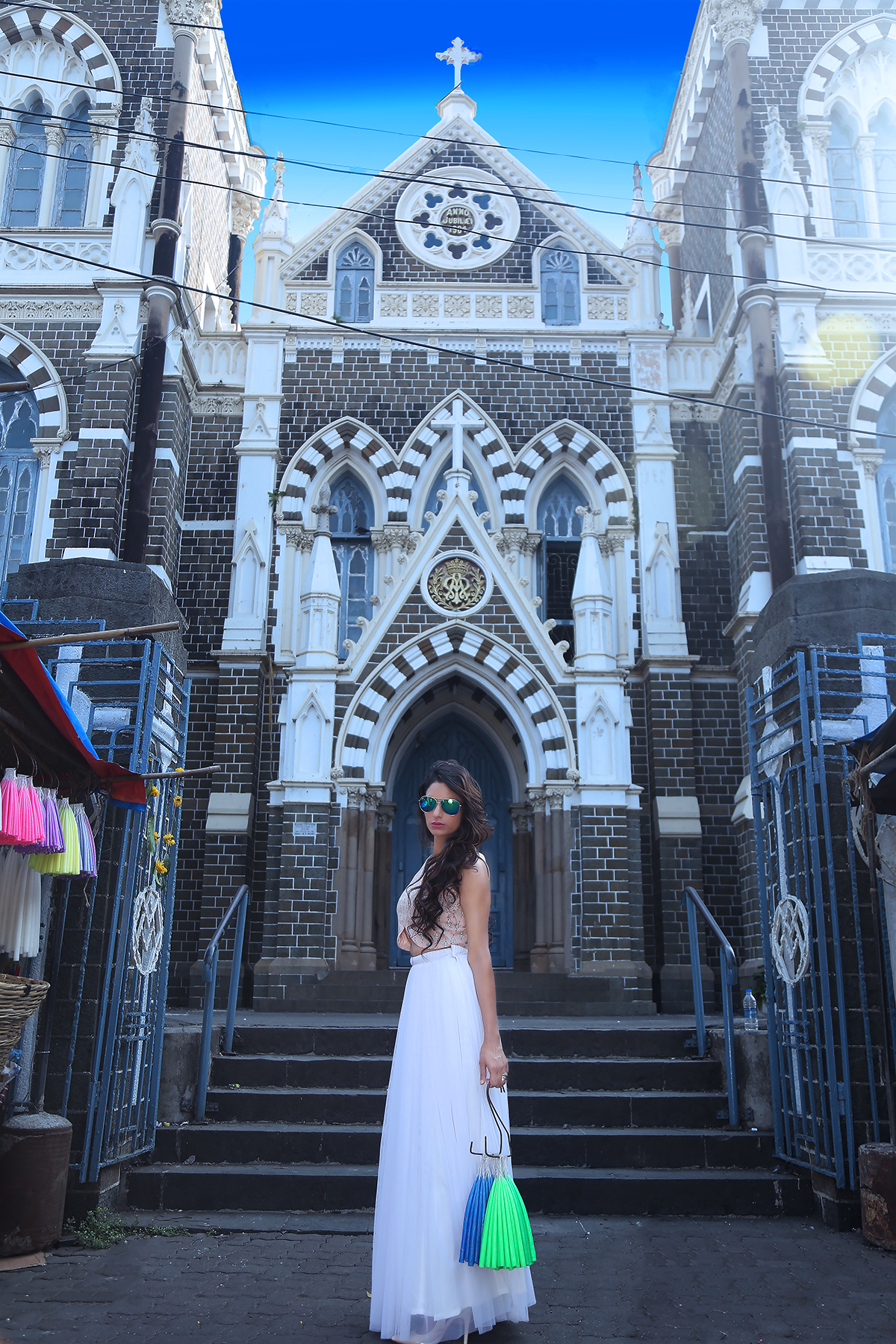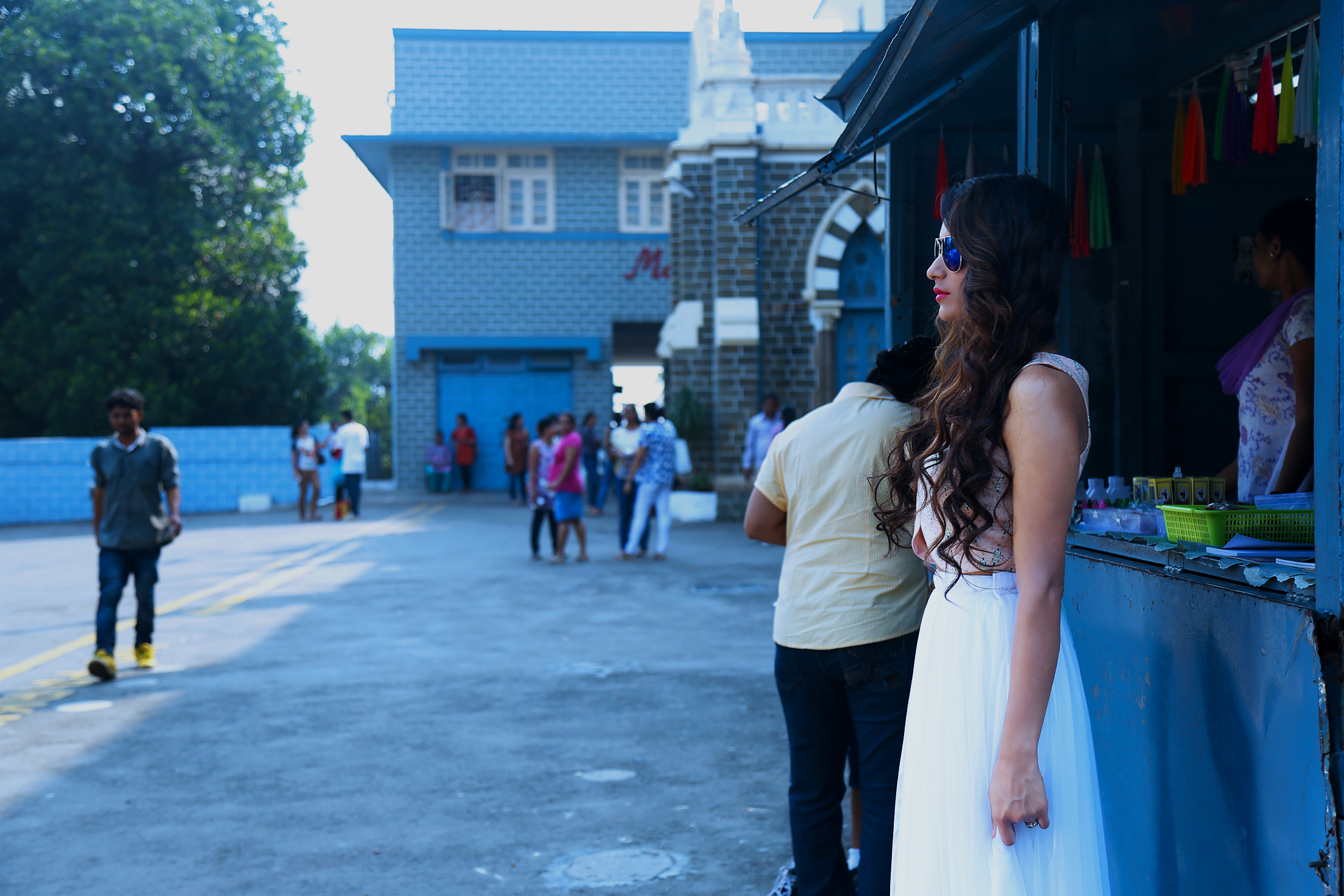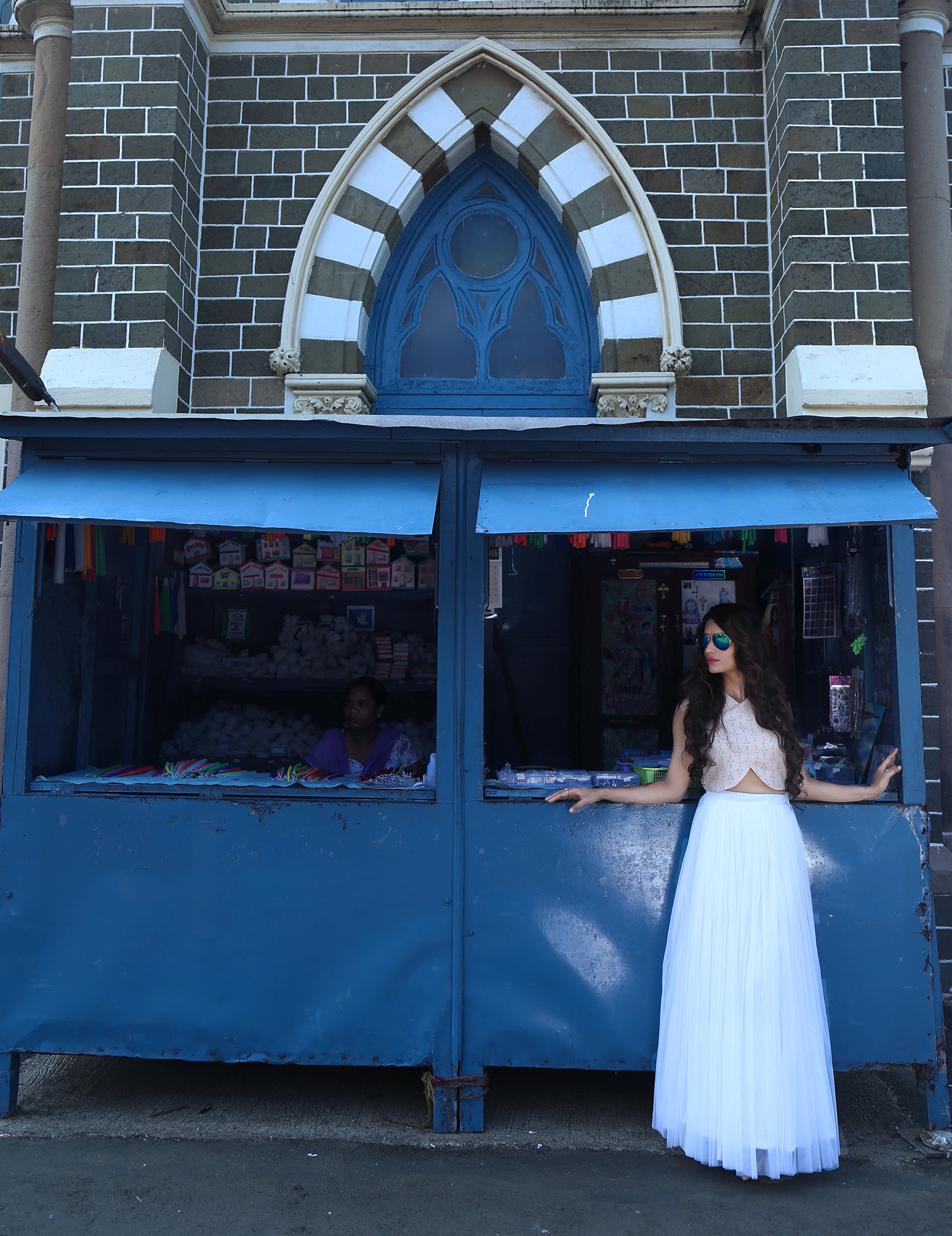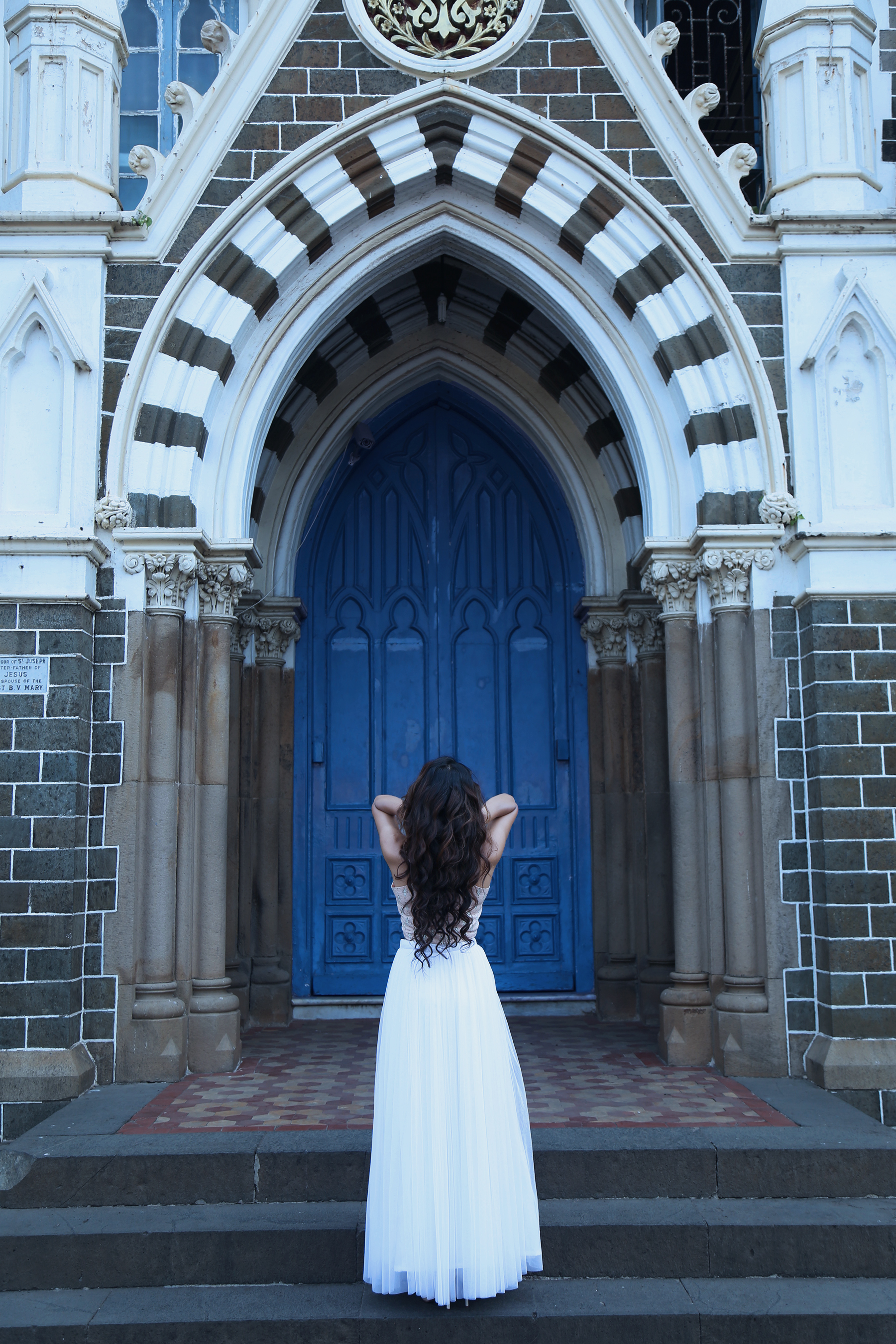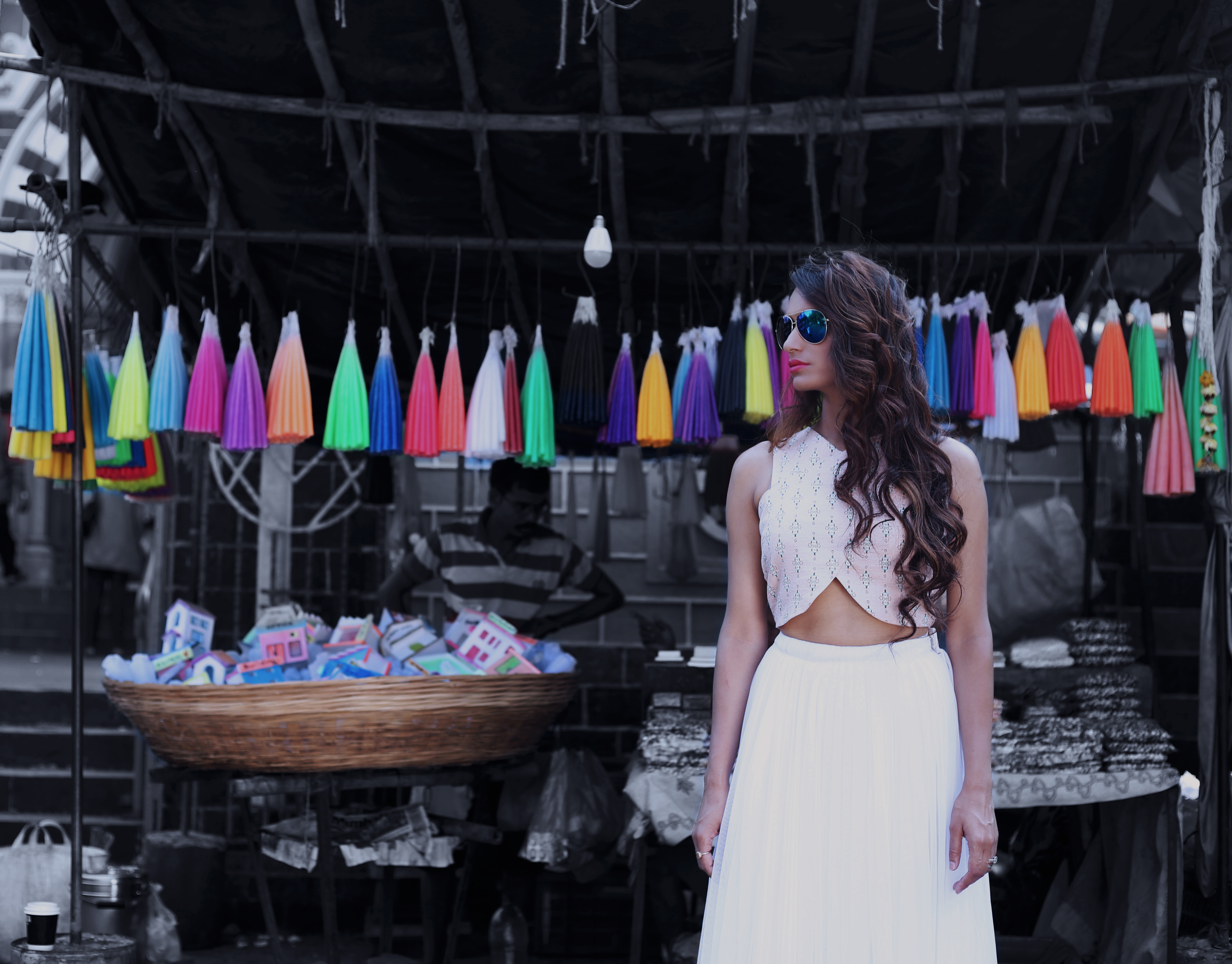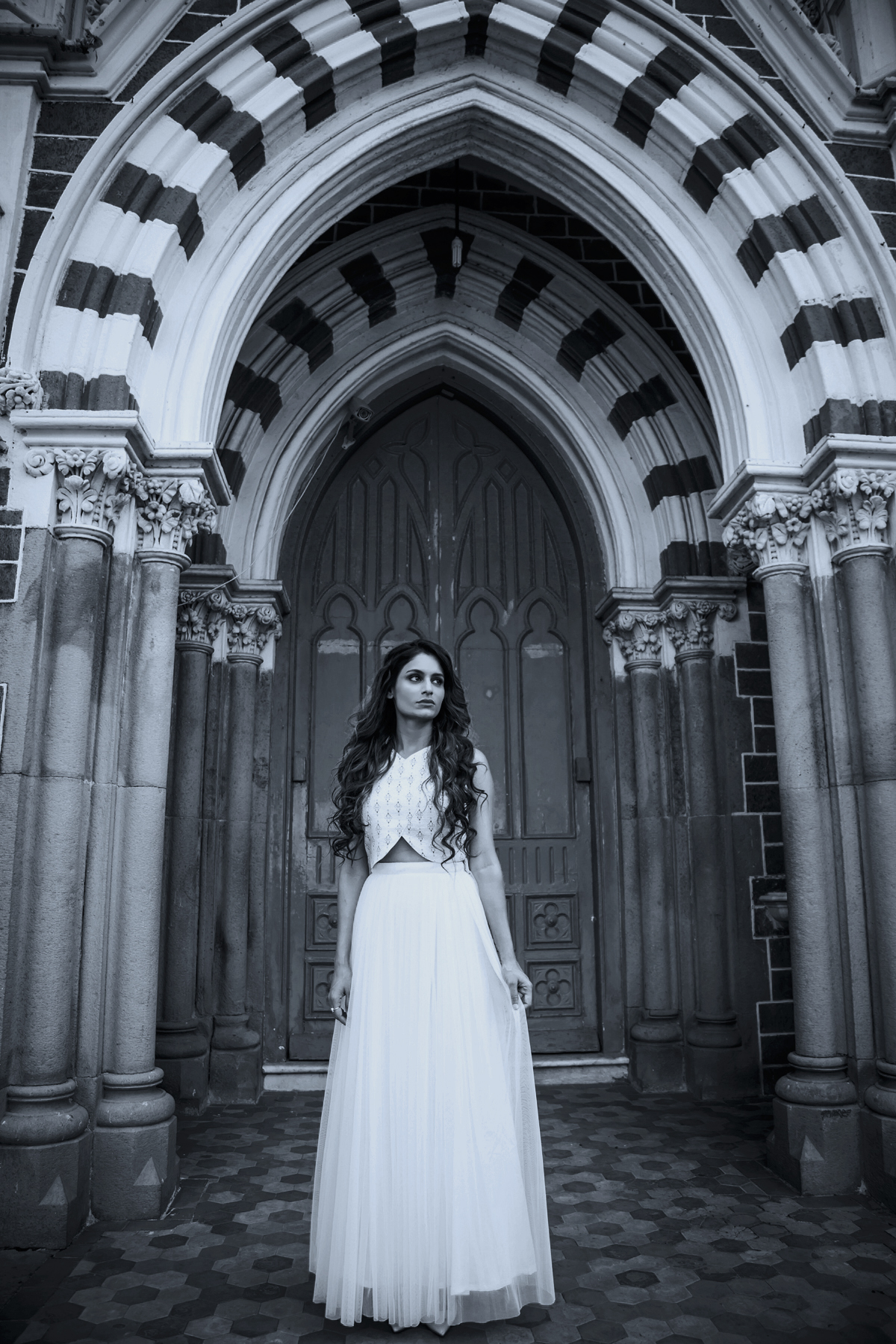 Mumbai – the city that never flounders to mesmerize me with it's charm & glory. Have you ever been to a city or a country that gave you a perfect travel feeling? It's been almost 3 years I've moved out of Mumbai, yet it always occupies a special place in my heart. Travelling back to Mumbai gives me an adrenaline rush, simply because this is the place where one finds them, I've experienced the charm, the positive vibes this city has to offer. Moreover it gives a pleasant feeling of confidence, a stronger you identity. I feel delighted each time I am around for a shoot, I get to shoot at varied locations around Mumbai & it keeps me on my toes every time.
For this post, I tried to uncover a gem this city holds, the alluring "Mount Mary Church". Also called Maulicha Dongar or the Hill of the Mother in Marathi, Mount Mary Basilica is a beautiful place with a complete view of the Arabian Sea. Located in a hill in Bandra, the church is also known by the name of Basilica of Our Lady of the Mount.
With the magnificent statue of Mother Mary holding Baby Jesus, there is lovely seven step marble altar that takes us to the wooden statue. Legend has it that the Portuguese brought the original statue to India sometime in the 16th century. Then the statute got stolen in 1700 by pirates. Then the story goes on to tell how a fisherman had a dream that the statue would be floating on the sea and this is how it was discovered.
The church with its four stories is magnanimous with a width of 38 feet and a length of 110 feet.  The ceiling is around 42 feet high and is made of teakwood. Complete with shades of Gothic construction.
Mount Mary Basilica is a wonder for the eyes. With beautiful desires, and honest confessions, all devotees visit Mount Mary Fair and come back with a treasure house of energy, belief, and trust. Such is the elegance of this church that it seems old-world and contemporary, with a perfect touch of mystery. The Mount Mary Church is one of the unspoken icons of Mumbai. It truly is a place which should be visited once. It is indeed so beautiful and serene that it makes you feel time has paused. Without doubt your visit to the Basilica will be a very rewarding experience. When you bow down in prayers you transcend to a place beyond the hustle and bustle of this world, leaving your worries & sorrows away, the divine feeling will surely soothe you.
This shoot indeed left me feeling lighter & blissful. There has to be some magical charm about Mumbai, that not only it gets me back every time, but also takes me to such places where am left speechless.
I am wearing this designer skirt from ROOPSI FASHION they have amazing collection and variety. I feel we all must have a white net skirt in our collection, coz you can style this in many ways ... will be featuring some more changes with this skirt in my upcoming blogs. Pairing up this beige  crop top from madame. i kept it simple without accessories coz i found it so perfect with these beautiful curls and makeup. Hope you liked this look.
Signing off on a happier note, do leave your valuable comments/ feedbacks or share your visit moments to this blessed place.
Until my next post 
Stay Voguish Stay Happy
Gazal
Skirt by ROOPSI FASHION top, from MADAME, make up by RITARATHODMAKEUPARTIST, shot by KANTI MARU