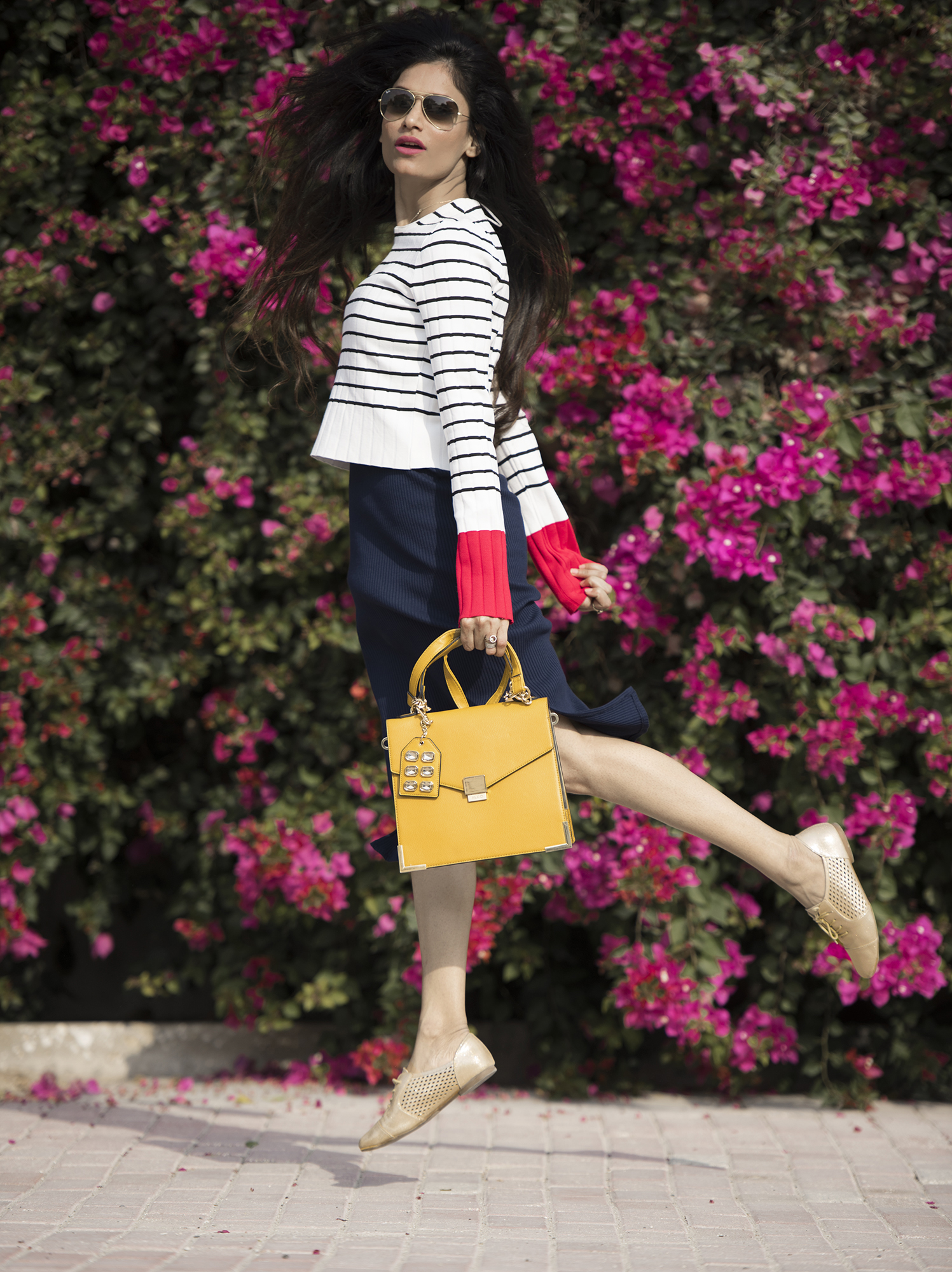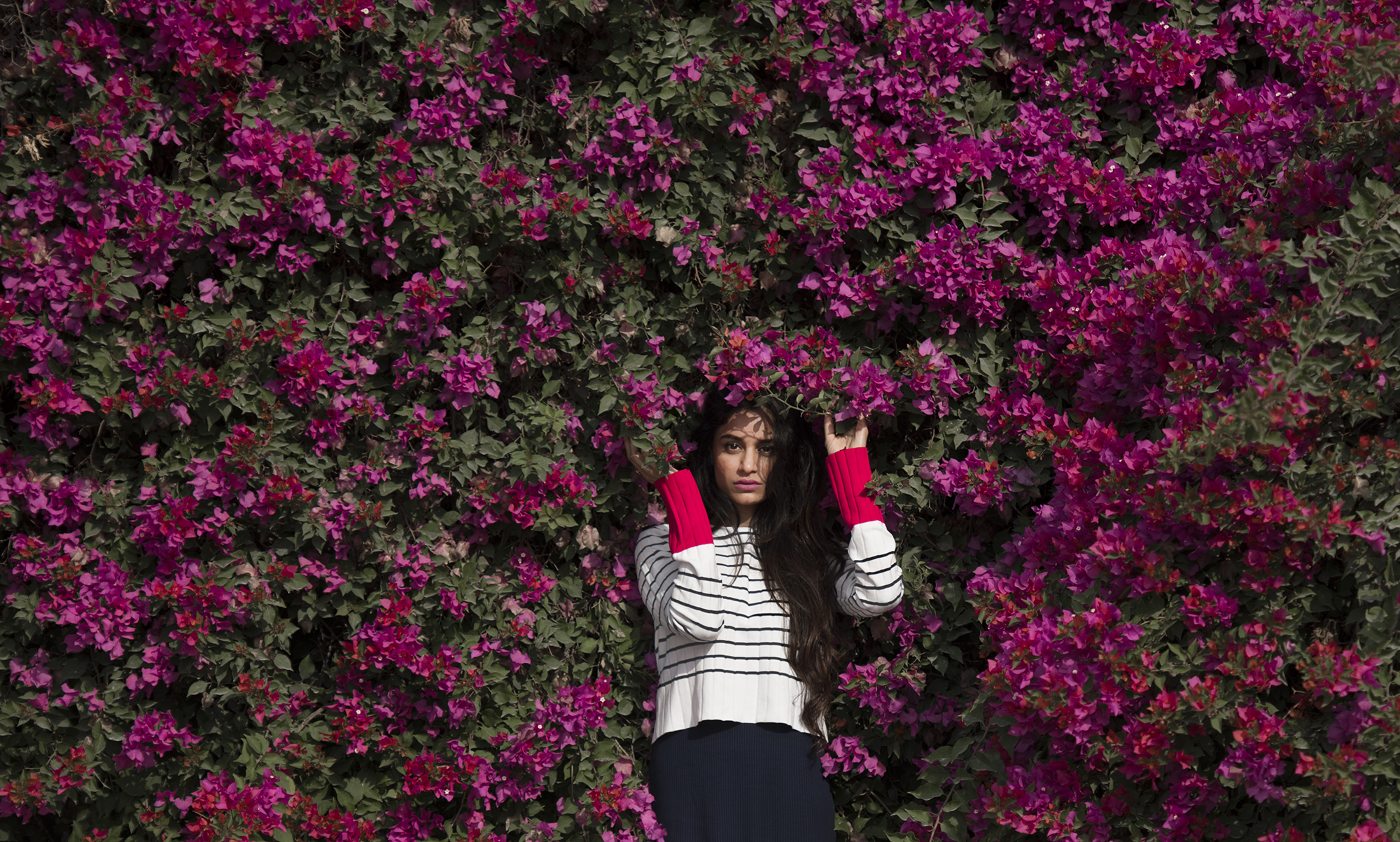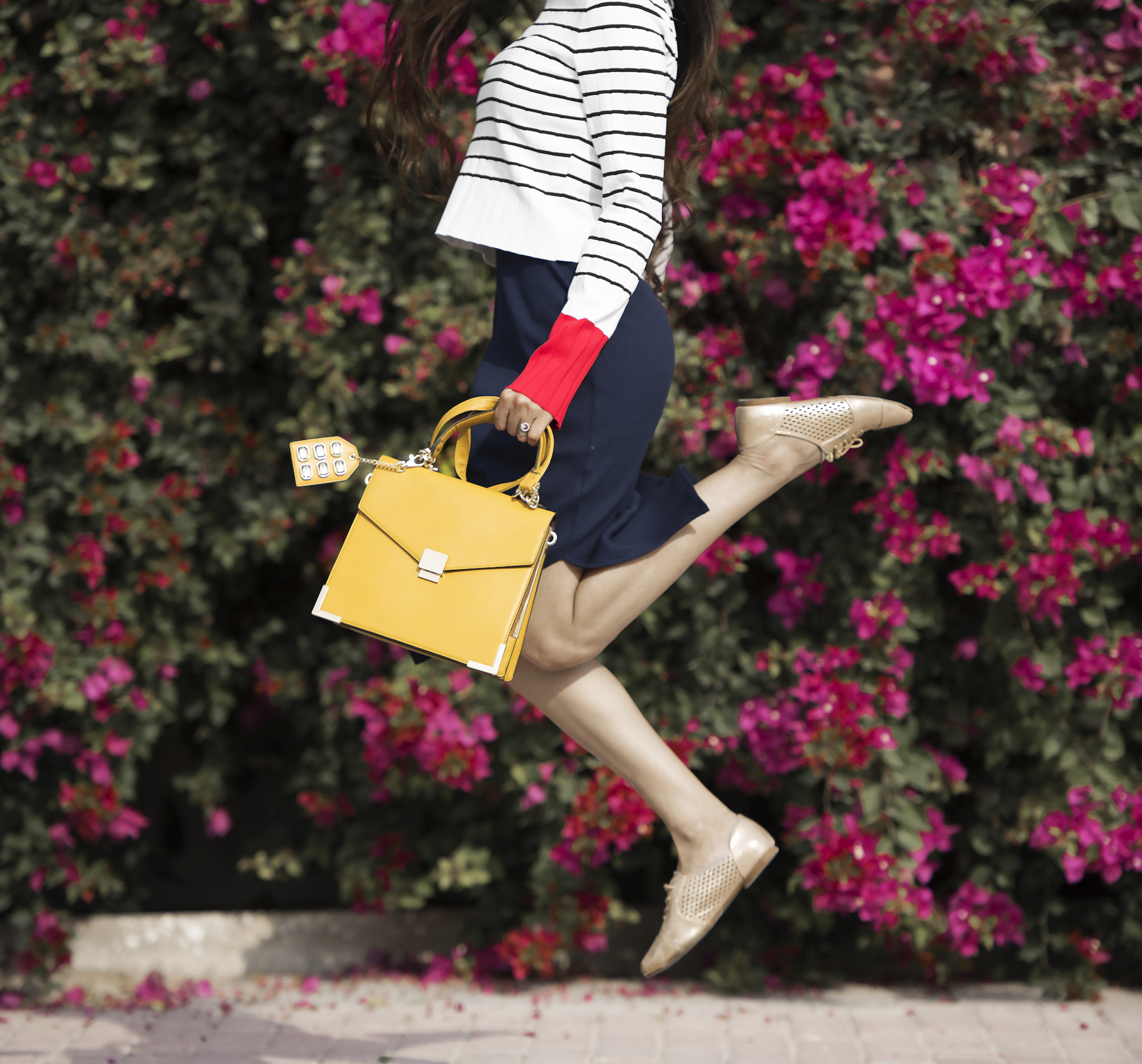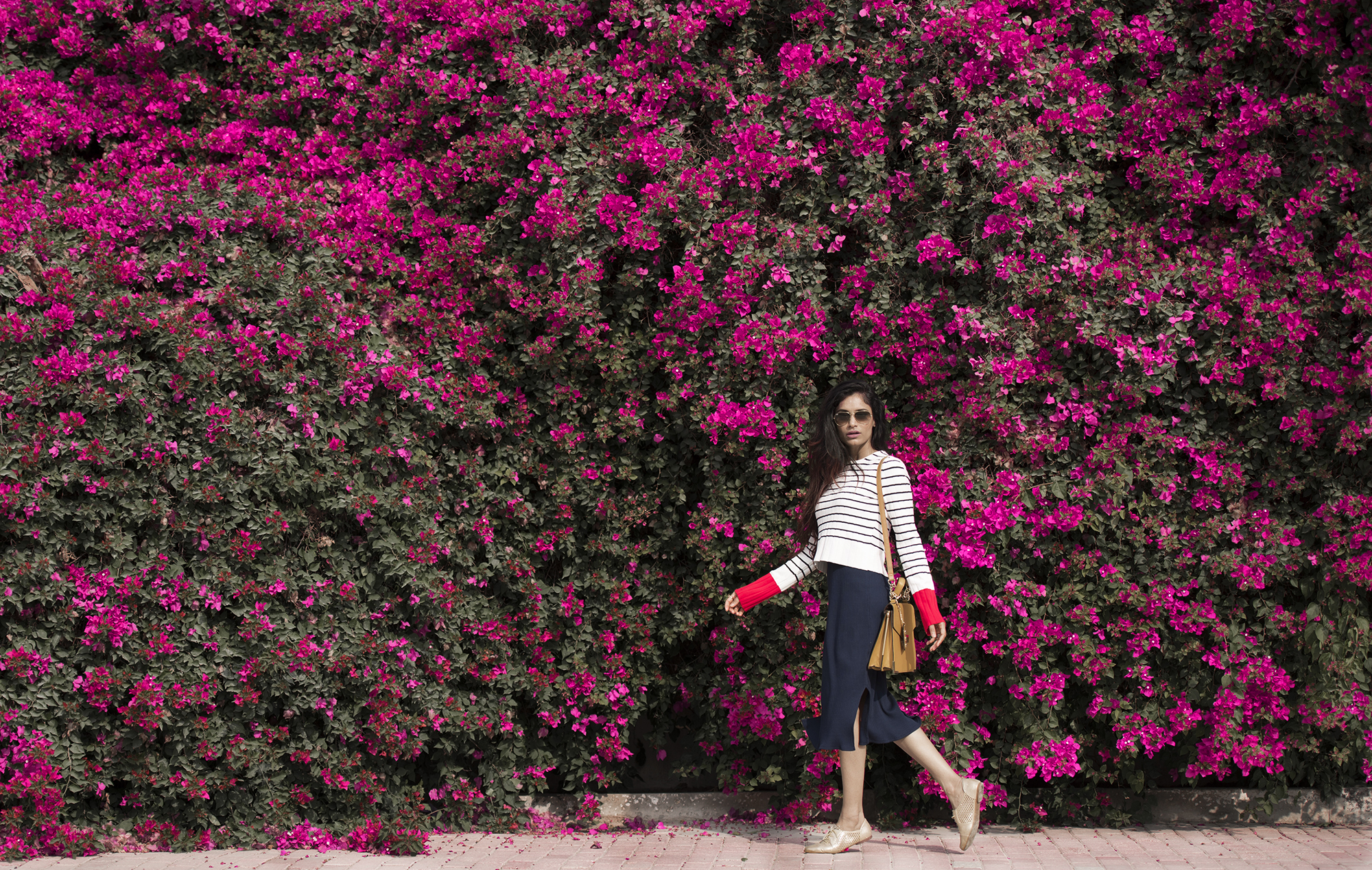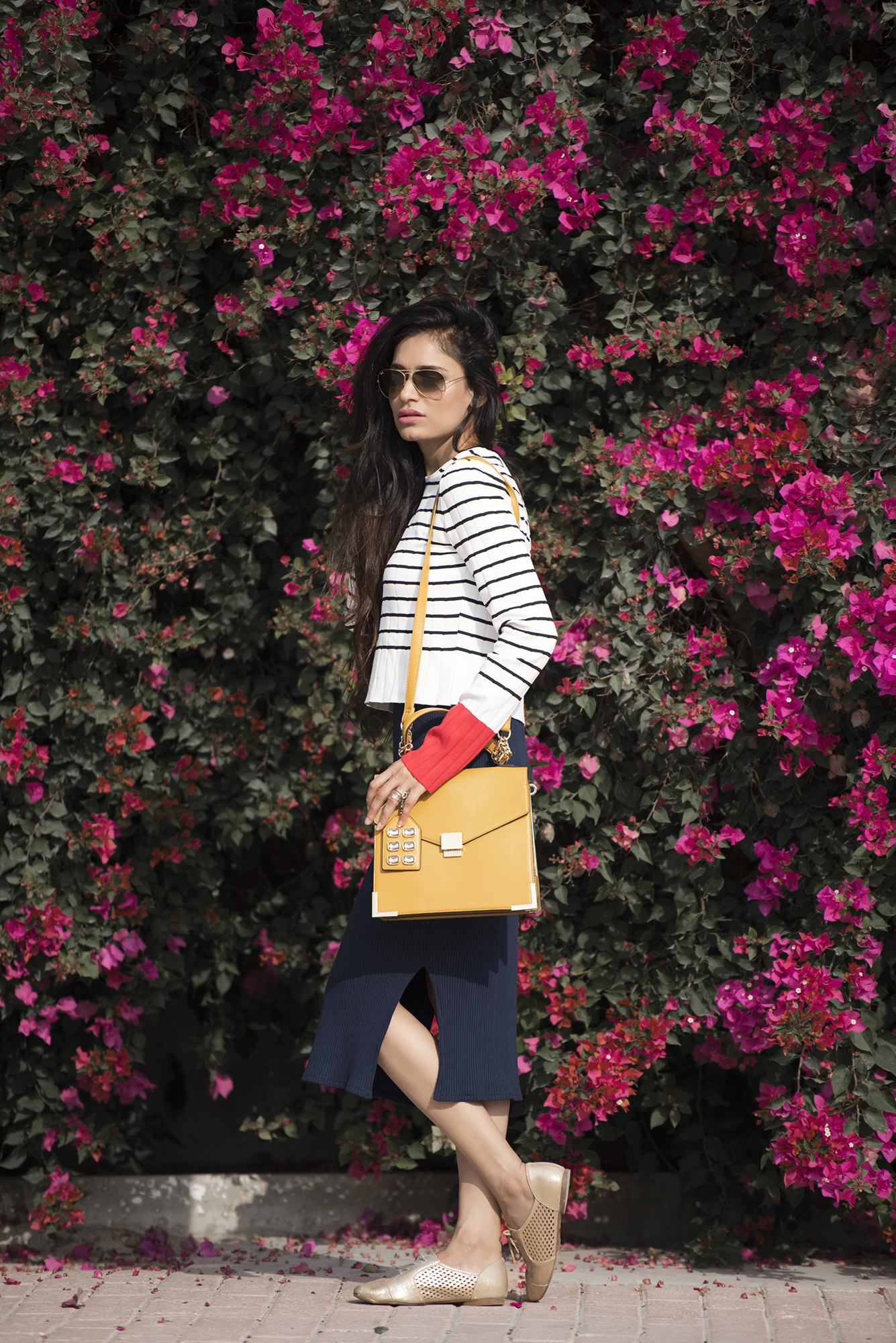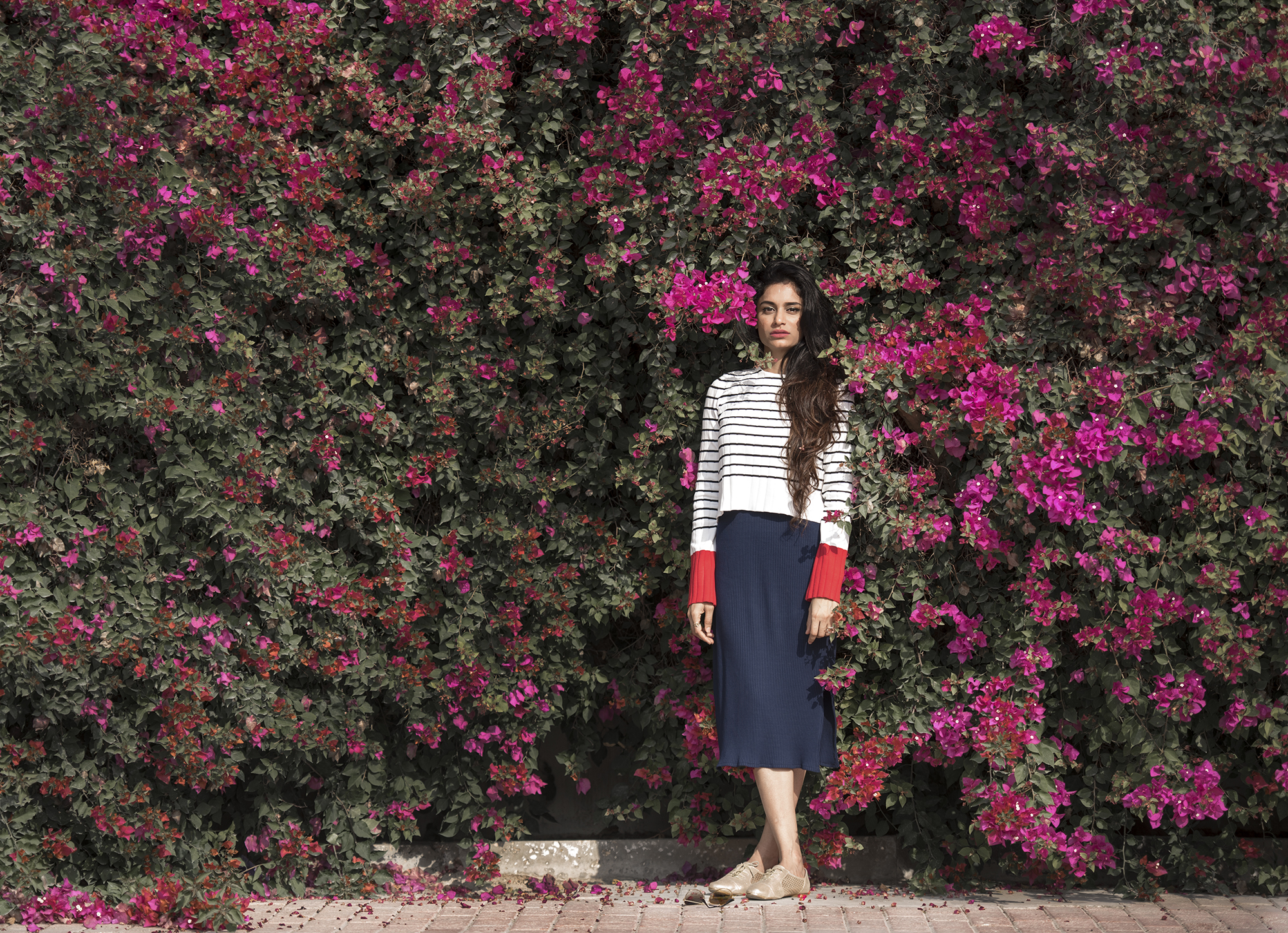 One day as me without the barriers of any made-ups like perfect hair, glossy lips, make-up, shinny- flashy clothes.  Leaving all these norms of dressing-up behind, giving way to the inner beauty and freeing myself for a day to be me, the way I like it. My favorite style of dressing up is often easy, comfy casuals without any hassles and add ons.
The thought or emotion behind the current photo shoot was to be myself, inside out and I thoroughly followed it to create a soft, easy going yet eye catching street style. Keeping the most beautiful natural floral scene in the background and using the exciting vibrant colors in the clothing I tried giving a fresh look to this styling which can be adorned by any individual with ease and confidence.
The styling garments and accessories used for this look are from the well known brands like Zara, Mango and Aldo. The navy blue one piece dress is from Mango and the soft woolen crop top from Zara. Accessory for this look is also picked and combined keeping in the comfy, easy look in mind, which includes the nude shade soft shiny sneakers  and vibrant yellow handbag both from Aldo, adding up that little bit of shimmer or vibrance to the whole look.
Hope you all like this look as much as I liked creating it. This is what I like it or this how I like to dress, my favorite street style, easy to wear and carry, anywhere and anytime.