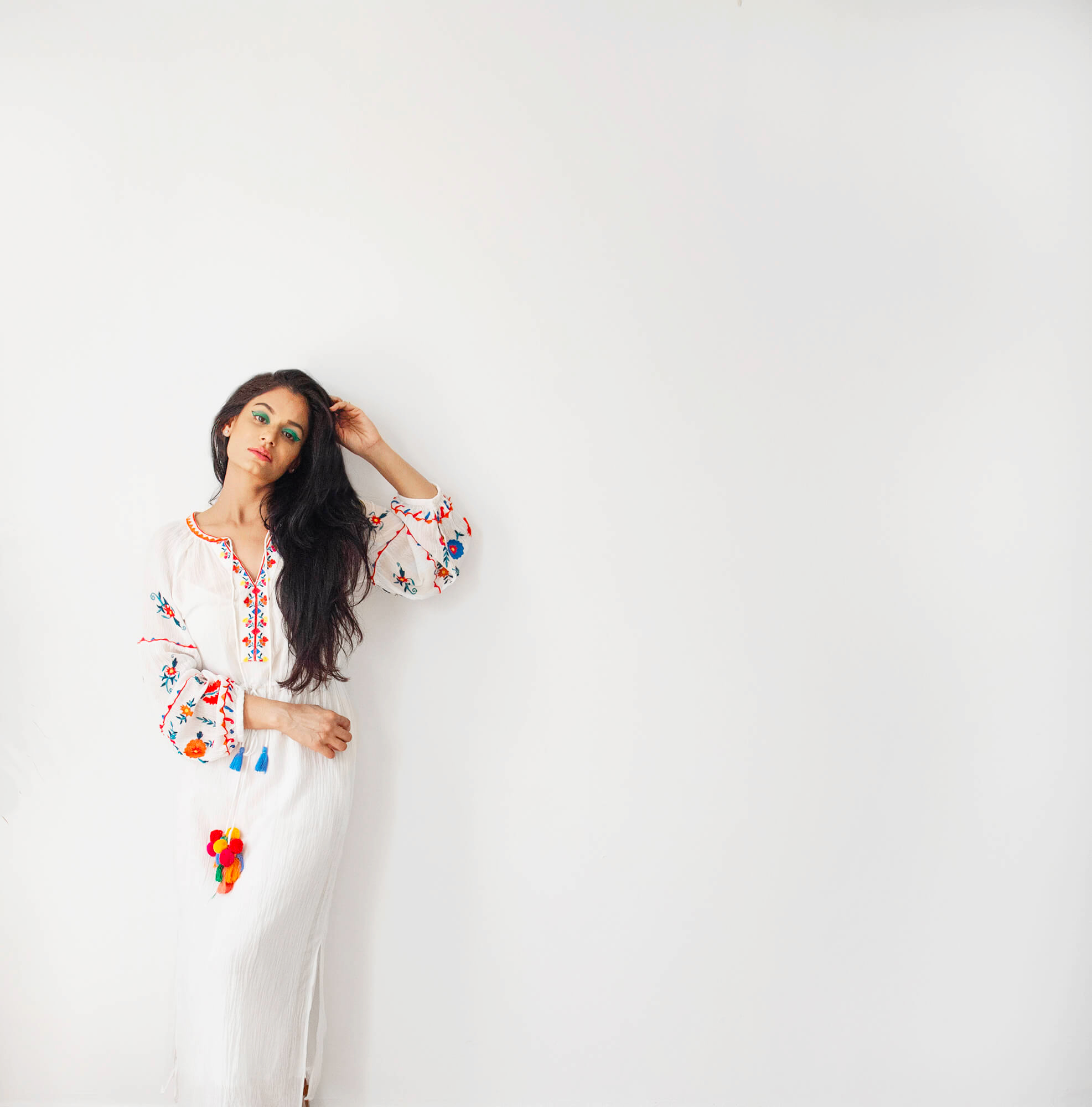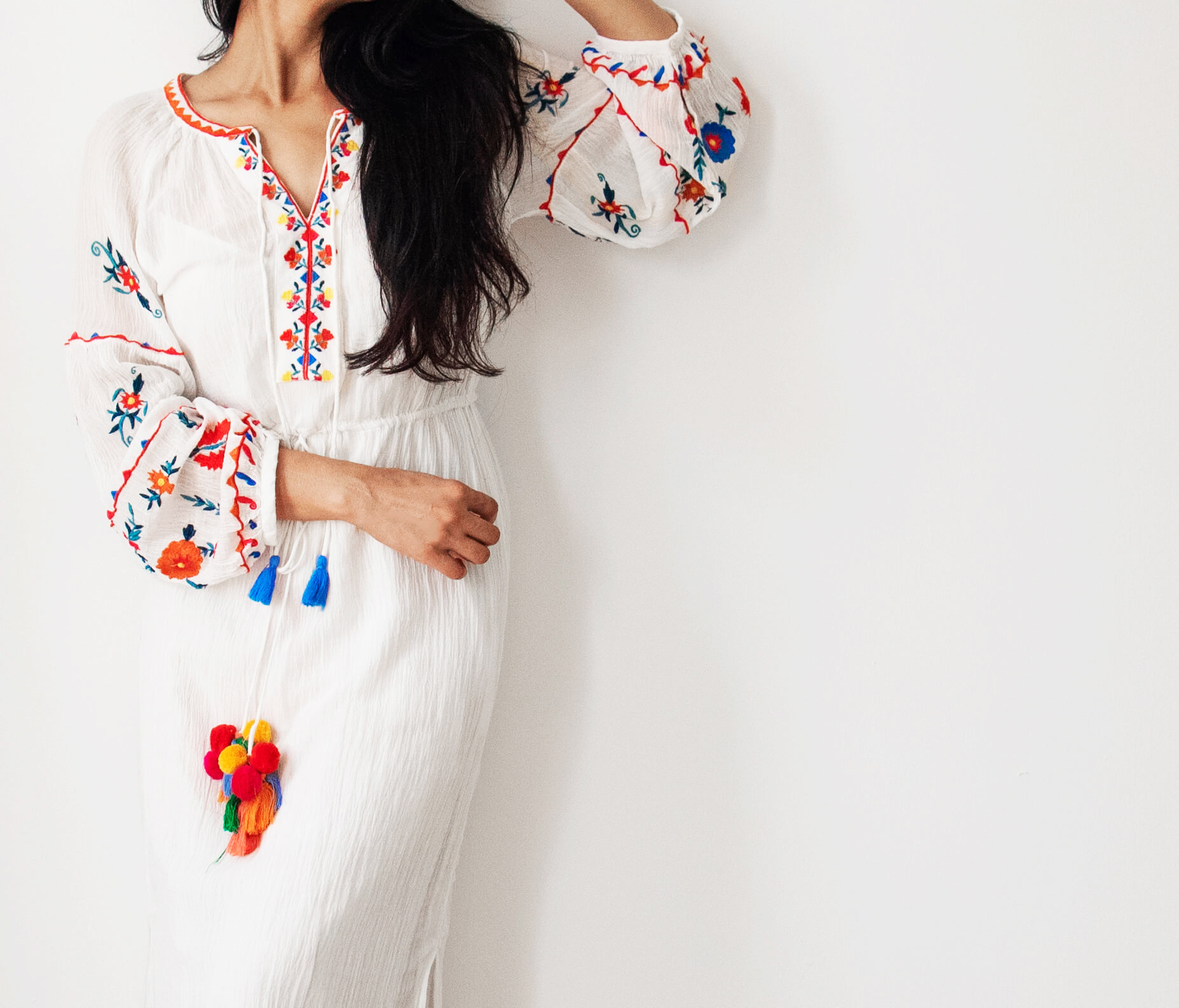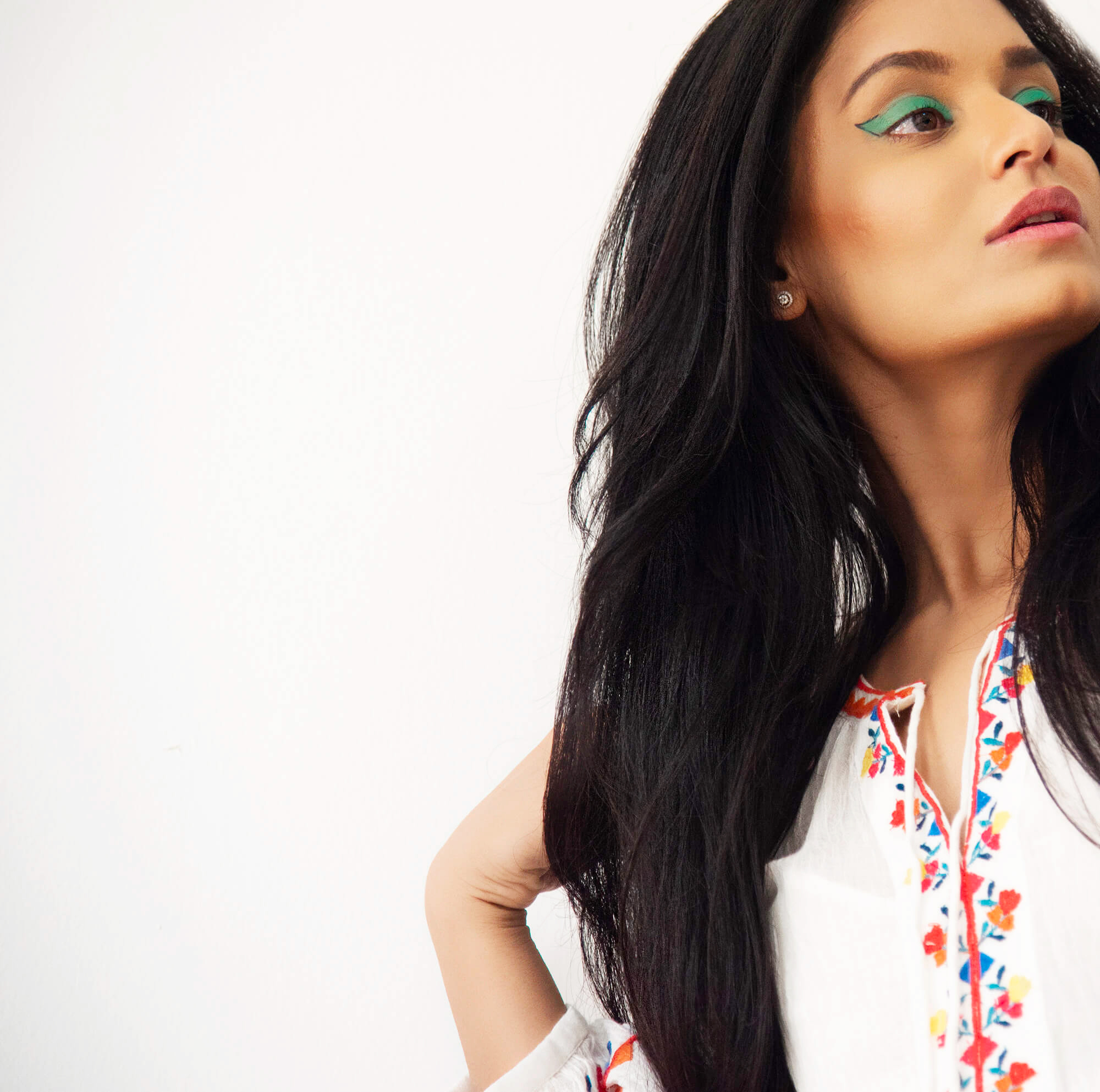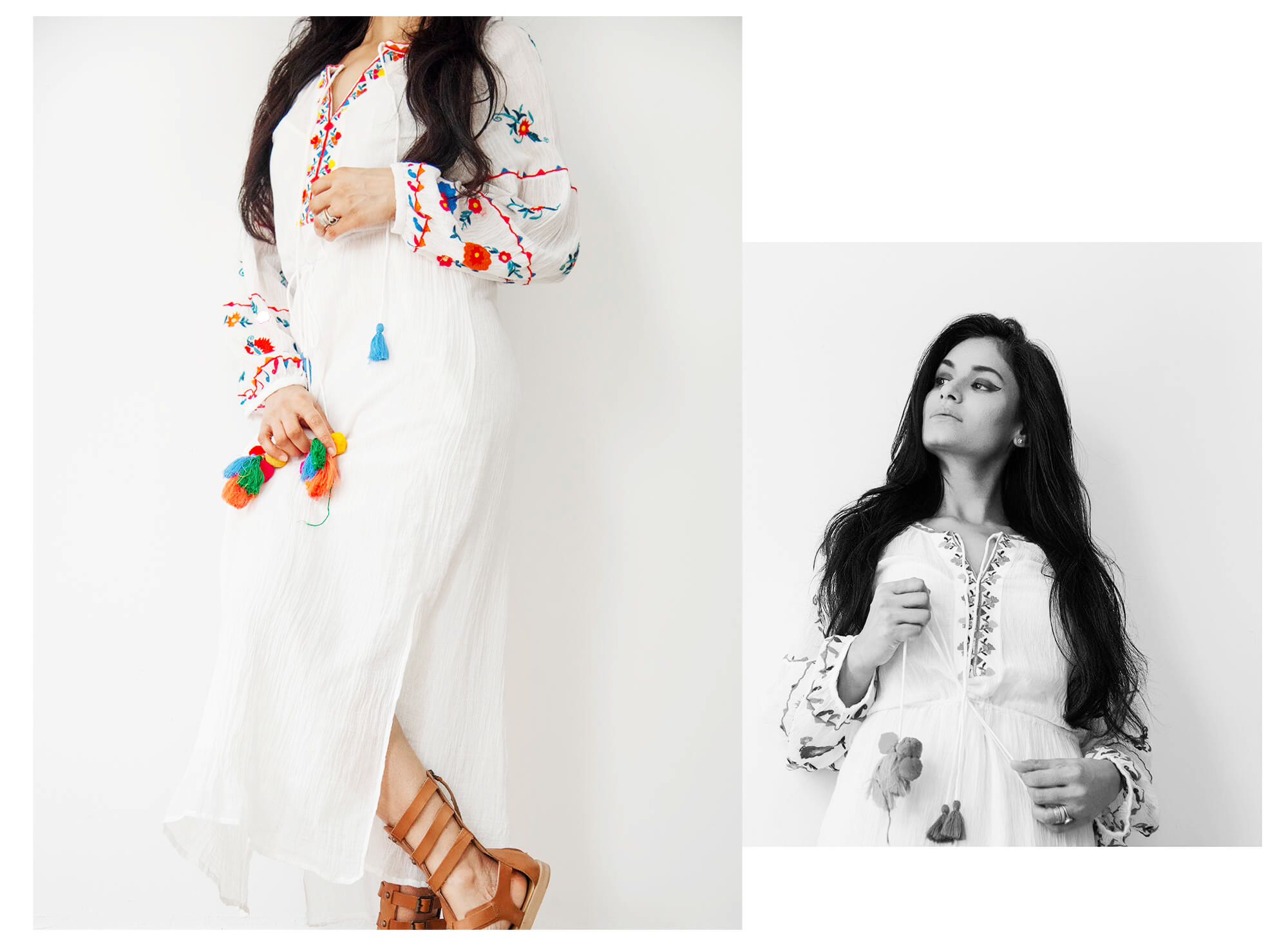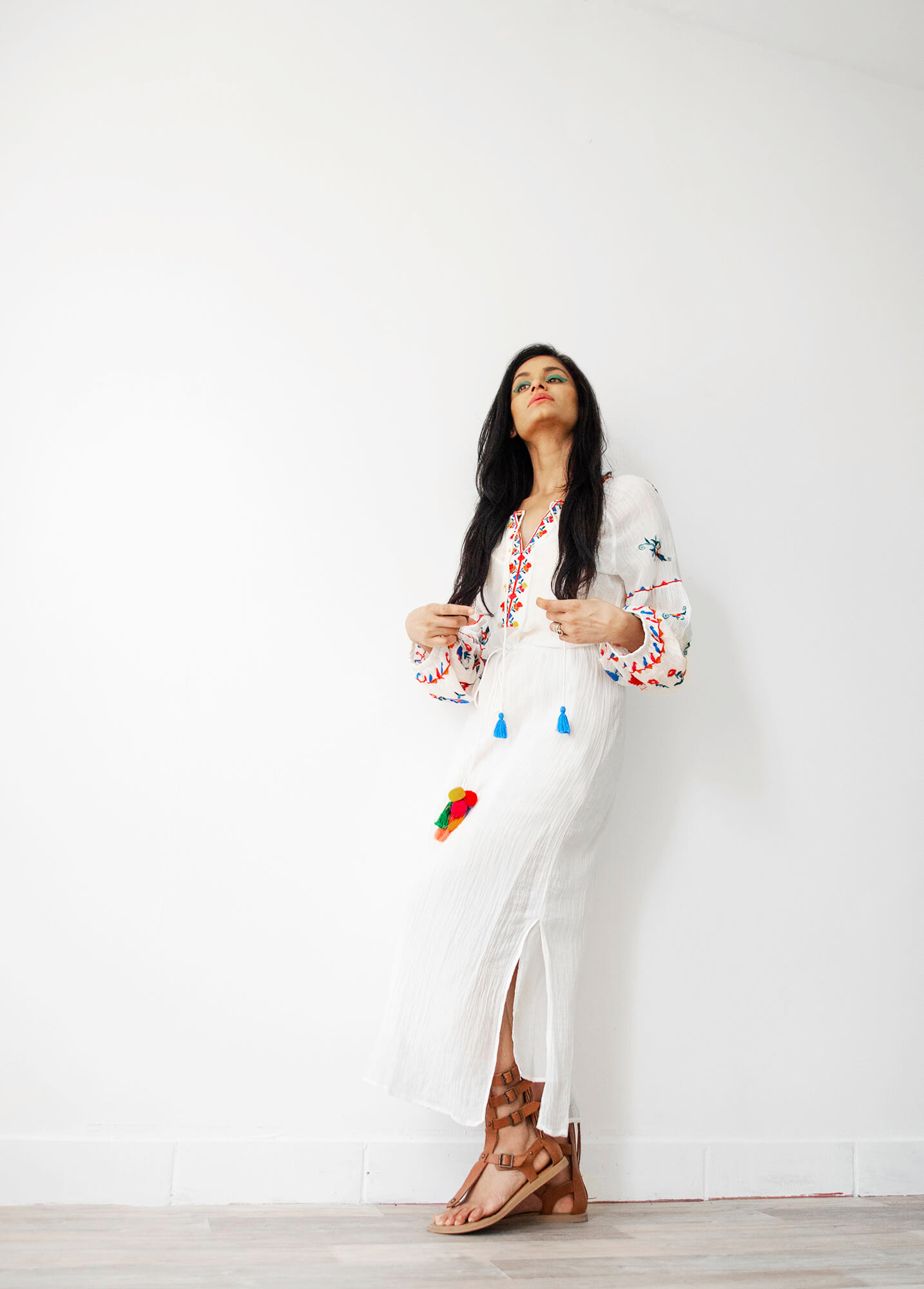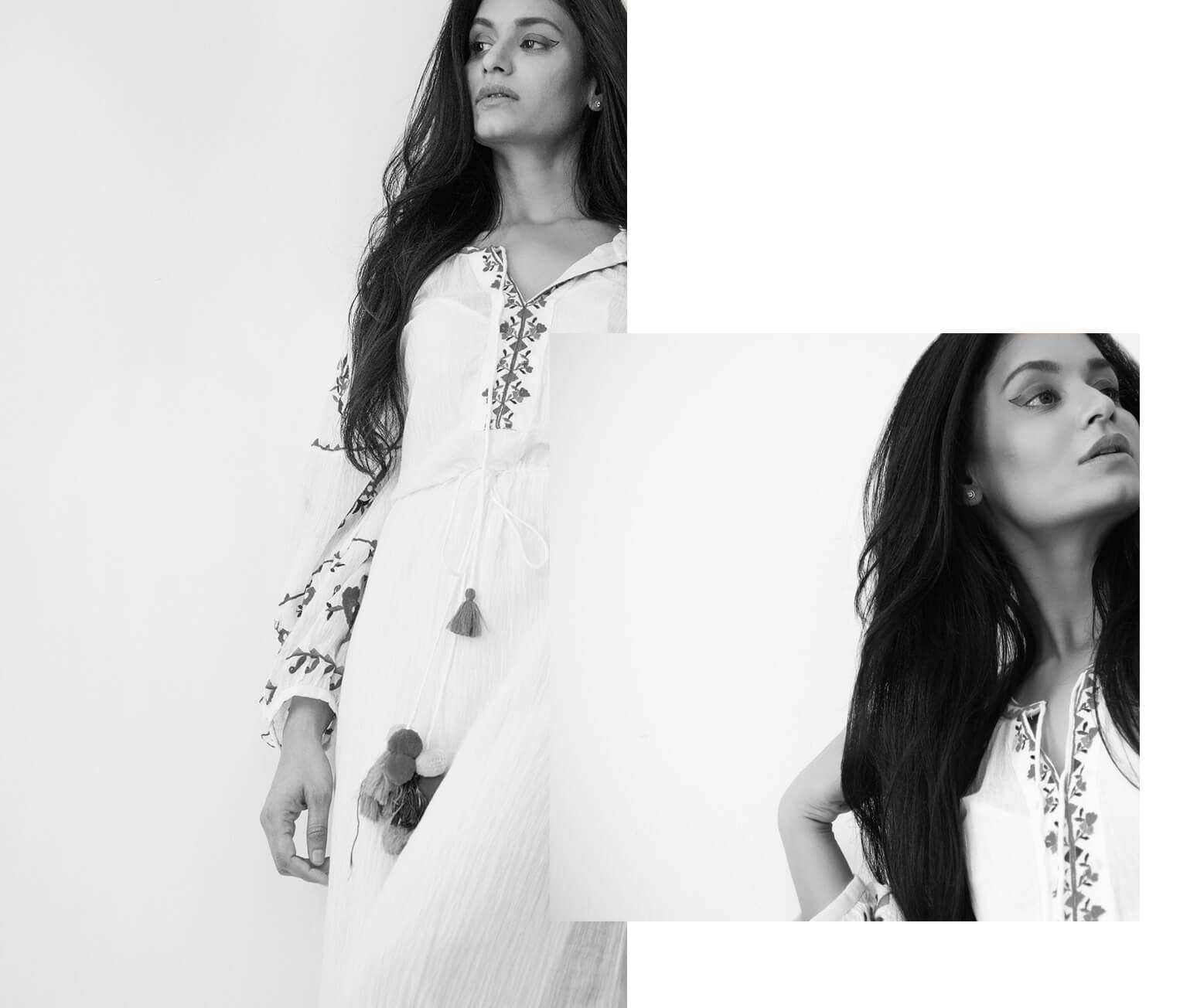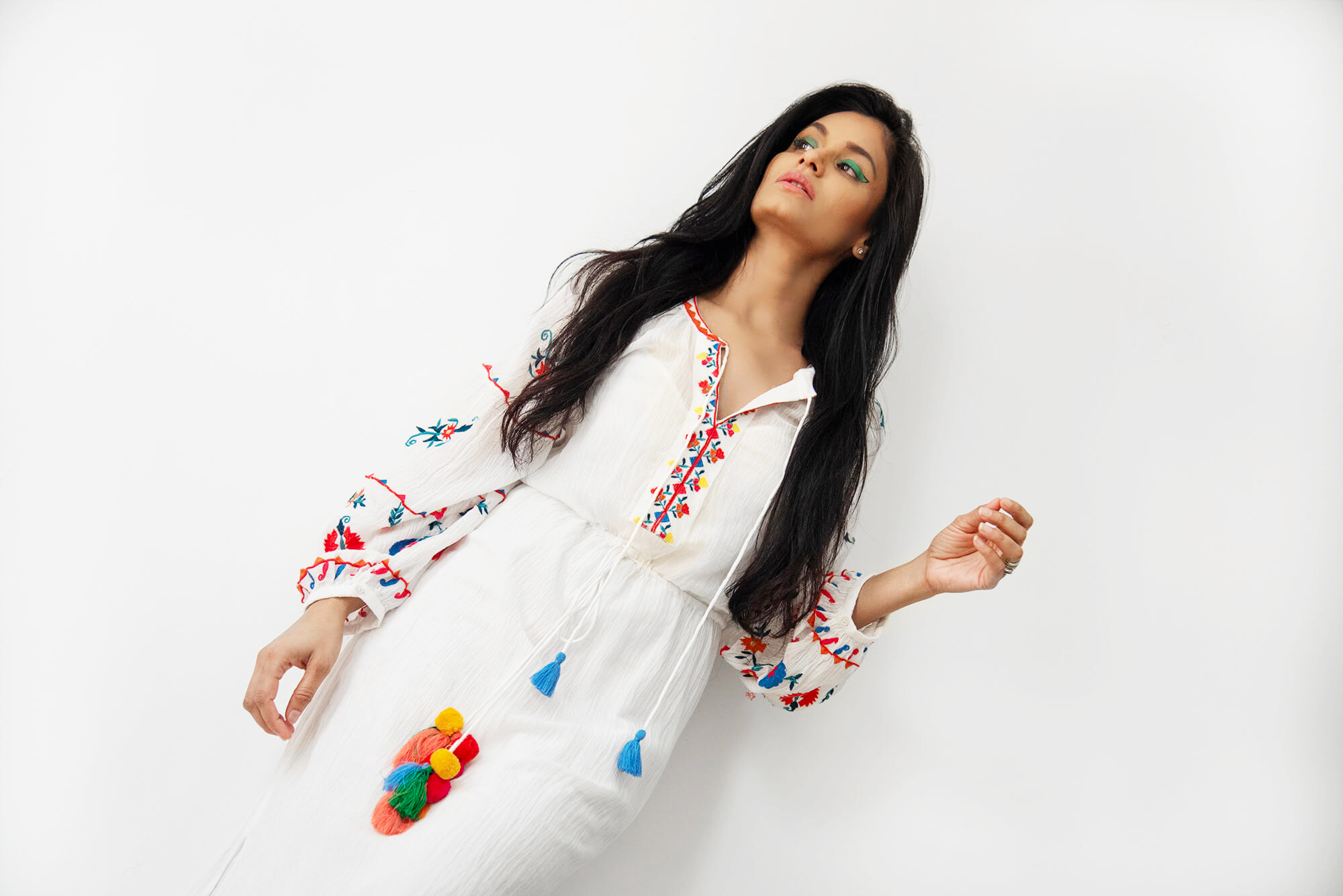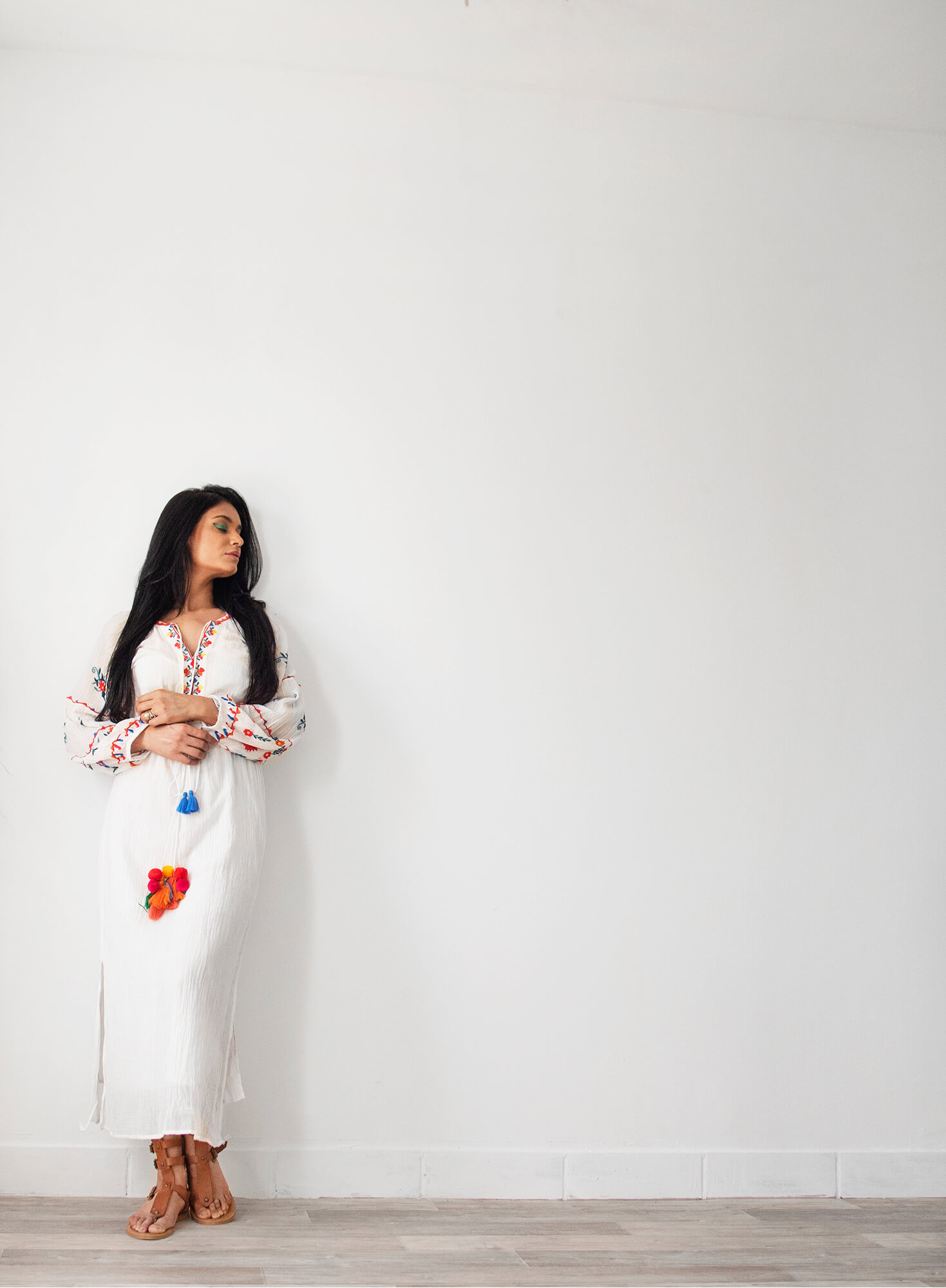 Everything and everyone looks elegant in white, whether or not it is a color is a debatable topic though.
Summer in Qatar this year is absolutely excruciating thus opting to wear scientifically proven light colored clothes is a must.
Speaking of light colors white may or may not be on top of the list but surely it is there on the list. A white dress with a splash of colors like red, blue, yellow and green is totally something to die for and worth flaunting at a brunch or any daytime event.
 This serene beauty white dress from Zara enhances when it has other colors in different forms there are tassels, pom poms and much more on it thus it easily becomes attractive and the brownish tone sandals from Aldo add an oomph!
 The game changer here is the bold Green eyes with a graphic line. Keeping the lower lash line nude, I made a precise thin line on the outward side and instead of opting for the usual winged line I opted for this upward lifted line. The eye captivating green color is from Inglot's Palette and the lips are Victoria Secret's Perfection Velvet Matte. This look over all surely turn heads.
Hope you like this look. If yes, do let me know.
Until next time
Stay Voguish Stay Precise
Gazal
Photography by FIONA E.