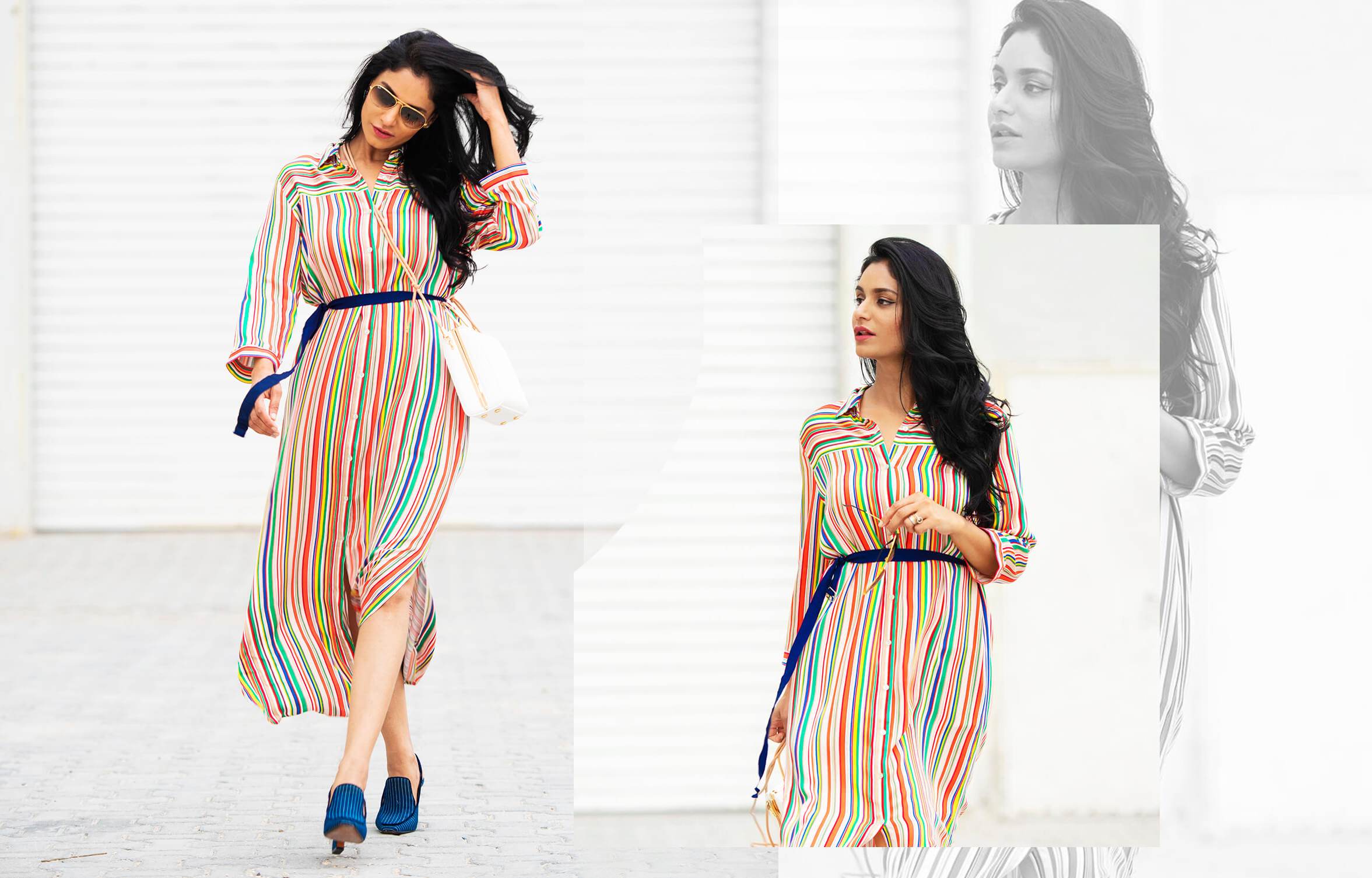 The stripes fashion trend manages to seamlessly transition itself from season to season and Iam definitely not complaining.
Stripes can be tricky because they don't compliment every body type.. But I really recommend you guys to try incorporating thin stripes into your closet this season because they're so sophisticated and timeless. When it comes to prints.. stripes is such a staple pattern that you should have at least one striped piece in your closet. It can be a great statement piece to wear when you need a dose of confidence!
 Stripes have been standing the tests of time and fluctuations in trends and have always stayed classic. And it seems that it will never be out of fashion during any summer! Because it is very much universal.
I'm pretty sure everyone here has a good collection of striped items, each of which would be an easy piece to throw on and slay at any occasion. It is yet another versatile fashion statement that has held a place in my heart. Stripes are as versatile as black or white; they truly go with everything and always look great. So, if you don't have it in your wardrobe, then you should find a perfect one for yourself.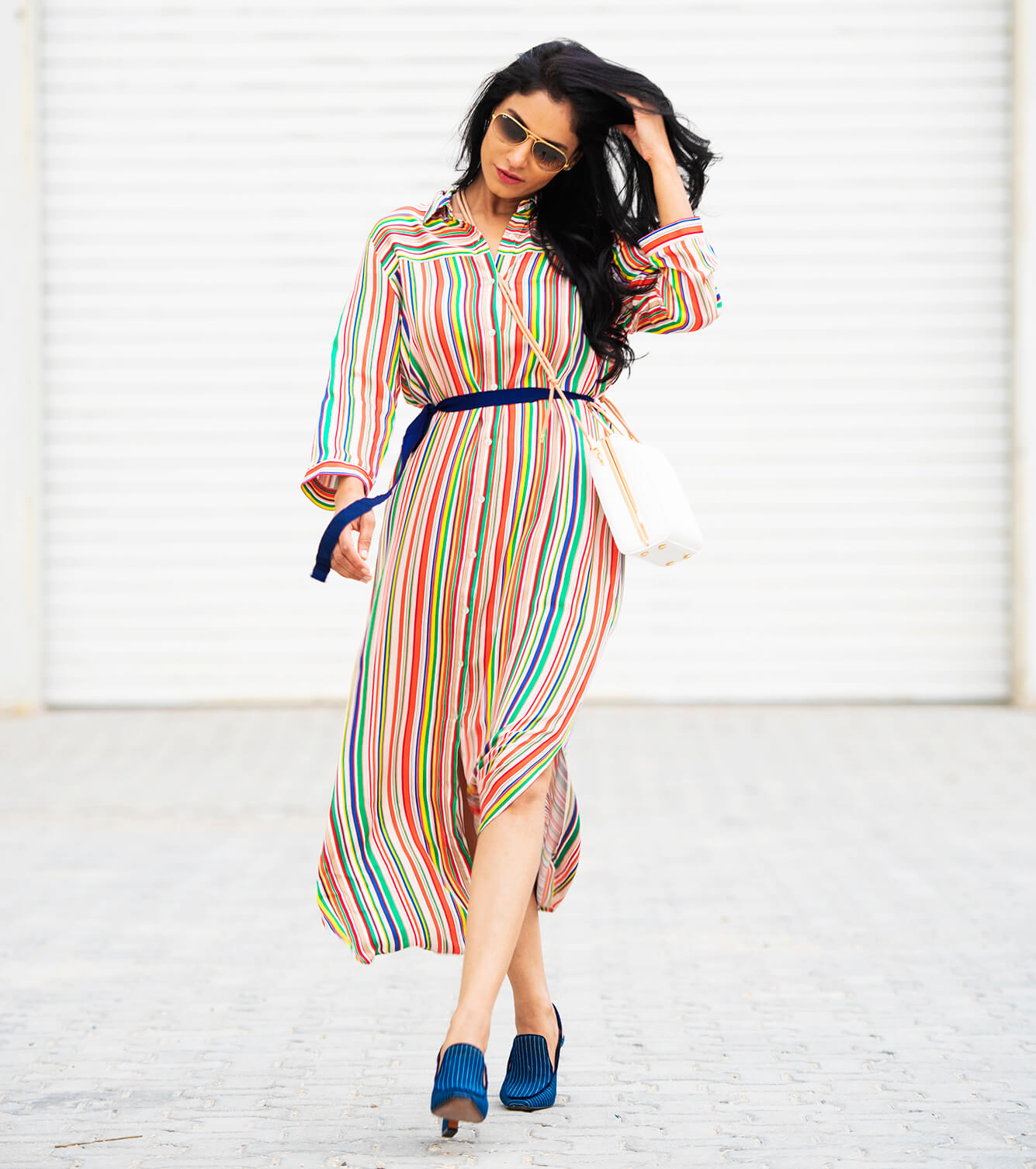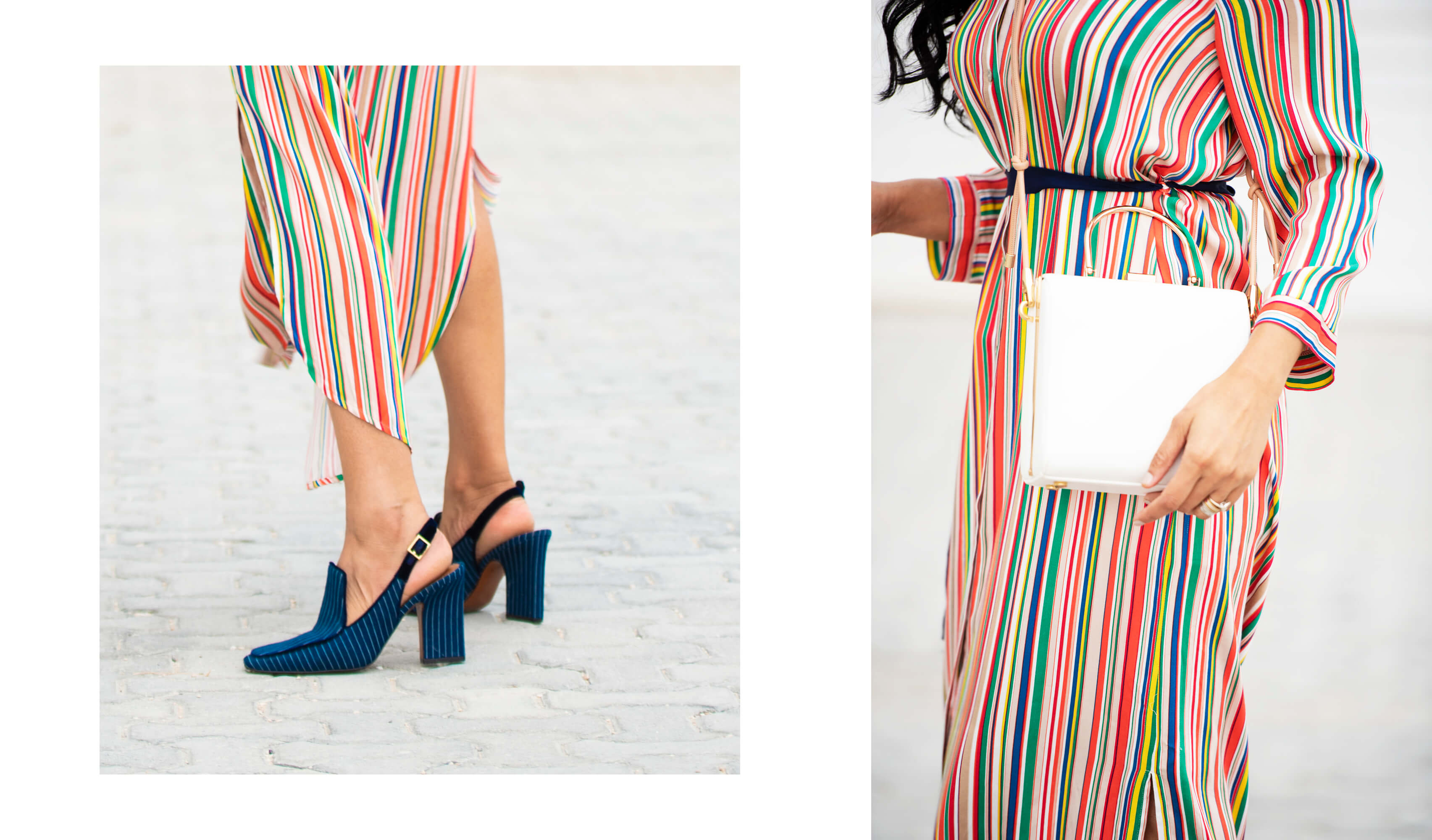 A stripped pattern is one of the most popular and ever-trending in western wears. Especially when summer has arrived and you want to try various colour combinations. The variety of stripes one can have in the wardrobe is endless. You can find multiple  dresses in several colour combinations: black and white, blue and white, light pink and white, etc. But I'm totally in love with this Rainbow striped dress from RIVA. This Shirt-dress comes with side slits that give it an absolutely elegant look. The blue waist-belt with the dress forms the perfect combination.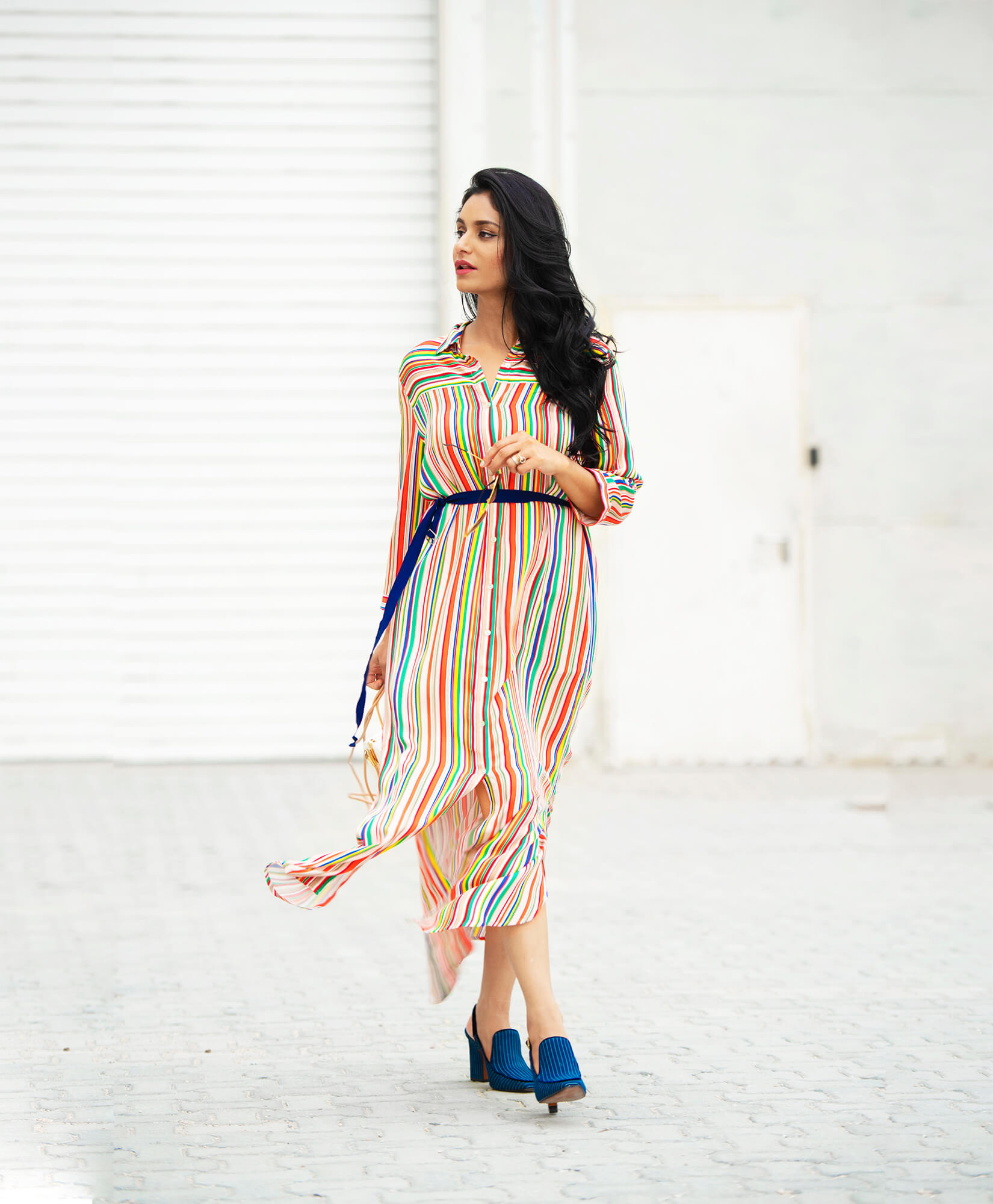 Narrow stripes are harder to focus on, but wide stripes are easy to focus on.  When our eye focuses on something it lingers (and slows down, thus making the area appear larger), when the eye can't focus, the eye moves more quickly over the area thus making the area appear smaller.   The wider the stripe, the more it widens and draws your eye outwards, more narrow stripes draw the eye upwards and are more slimming.  Whether horizontal or vertical, wide stripes makes us wider, narrow stripes are more slimming. But if there are only one or two stripes, verticals are more slimming than horizontals.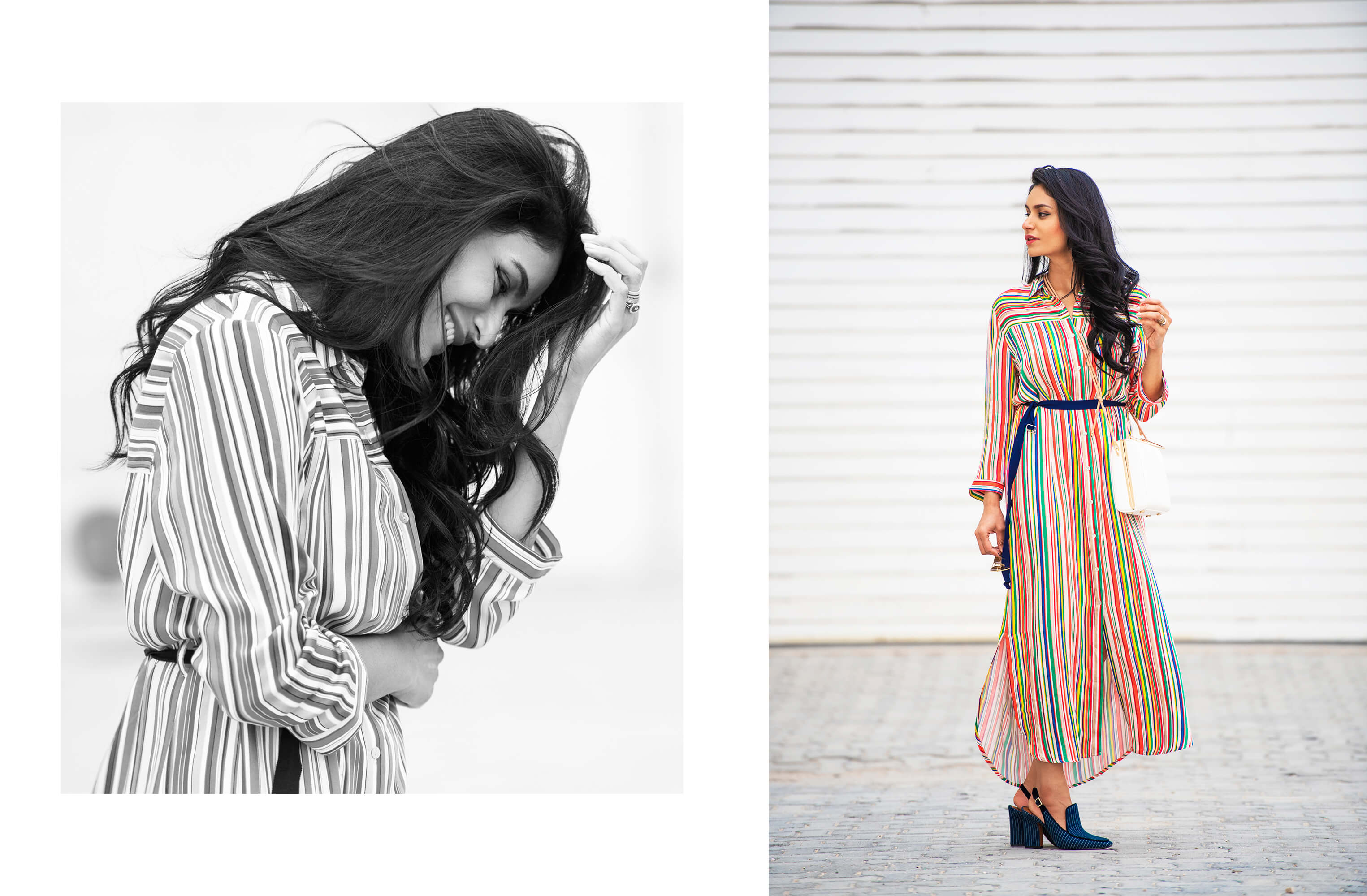 While styling  stripped printed and pattern, one more thing to keep in mind is the orientation of design (vertical or horizontal) and the width of the stripes. Width can be according to one's preference, but keep in mind that the orientation plays a key role. Horizontal stripes enhance your bust, and vertical ones add height and make your waist look slimmer.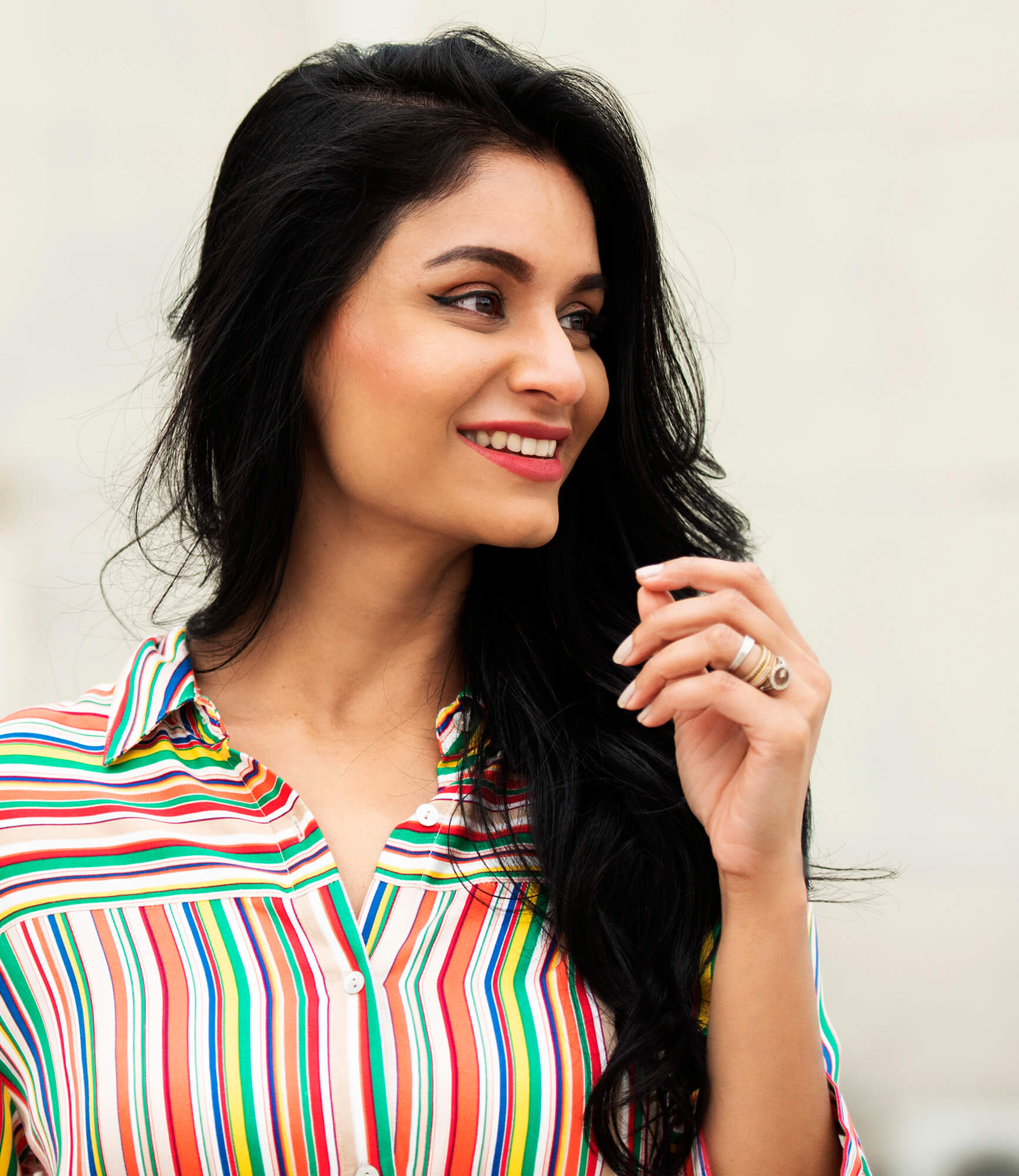 Dress - Riva
Shoes - Charles & Keith
Bag - Aldo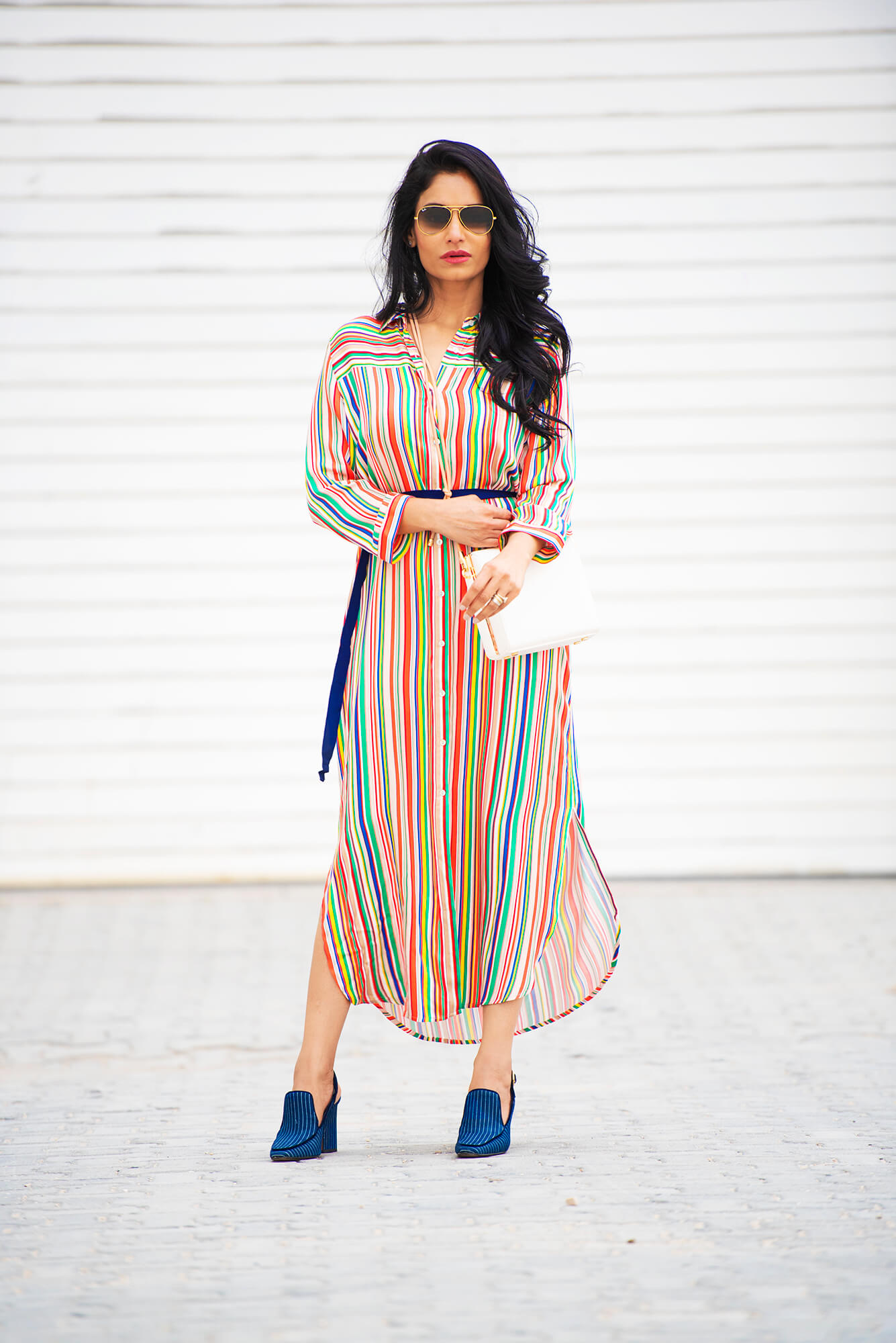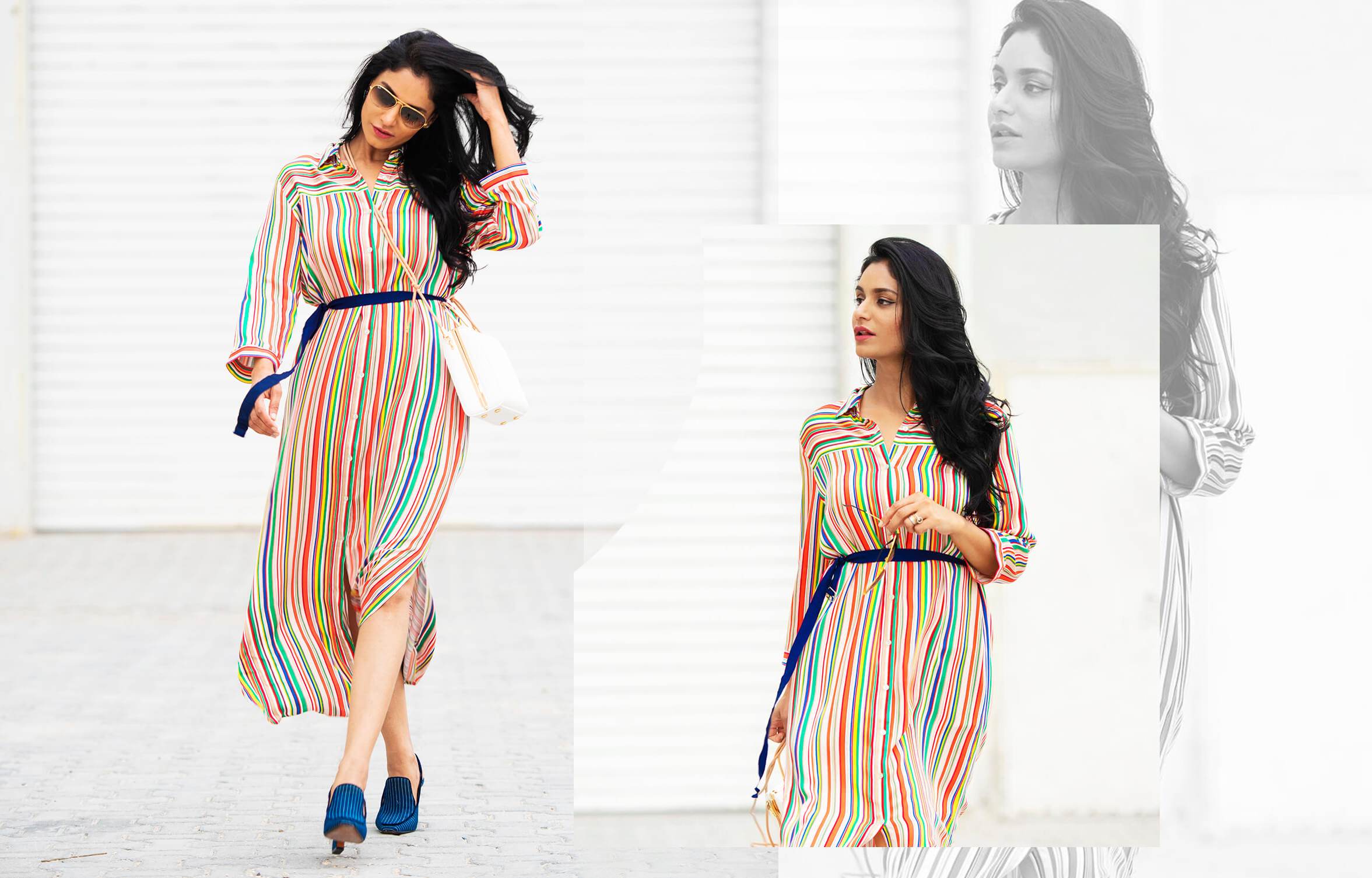 Further, you can add a denim jacket over it to give it a casual and open look. You can also  pair it with ankle length pants, when on an outing with friends. Although, I prefer having it  with white pants, bearing in mind the weather of Doha. .
How would you style this vertical striped dress with side slits? Let me know in the comments.
Signing off for now until my next post,
Stay Voguish Stay Humble
GAZAL.
Photography by Monica Justine.