Rolls Royce Cars a well known name or I can actually call it "The Boss" of car industry. An epitome of luxury and style, a dream of every luxury car lover on this planet to have their hands on one of them.
Initially when I proposed UDC my plan of promoting The Pearl Qatar area by incorporating luxury cars in the promotion projects, I never thought they would think of approaching Alfardan Group for Rolls Royce. Endless reactions on that thought from me, at first my eyes popped out after hearing the name, then I had a question mark and finally I didn't liked the idea that much. But then you know as the saying goes, The Client is always right, so I had to flow in the same direction as they say.
I finally decided to visit Rolls Royce showroom to discuss the collaboration after UDC had communicated the base idea through email to Alfardan Group. My first ever visit to a Rolls Royce showroom, honestly never visited one before in my life time. Maybe I am not very comfortable or I don't like such high end luxury places where you are treated or judged based on your appearance or status. Call it my misconception but I have been a victim in past to these situations. I wouldn't manipulate this but in Qatar there are some places or showrooms where people are mistreated because of their nationality and appearance and its quite common here.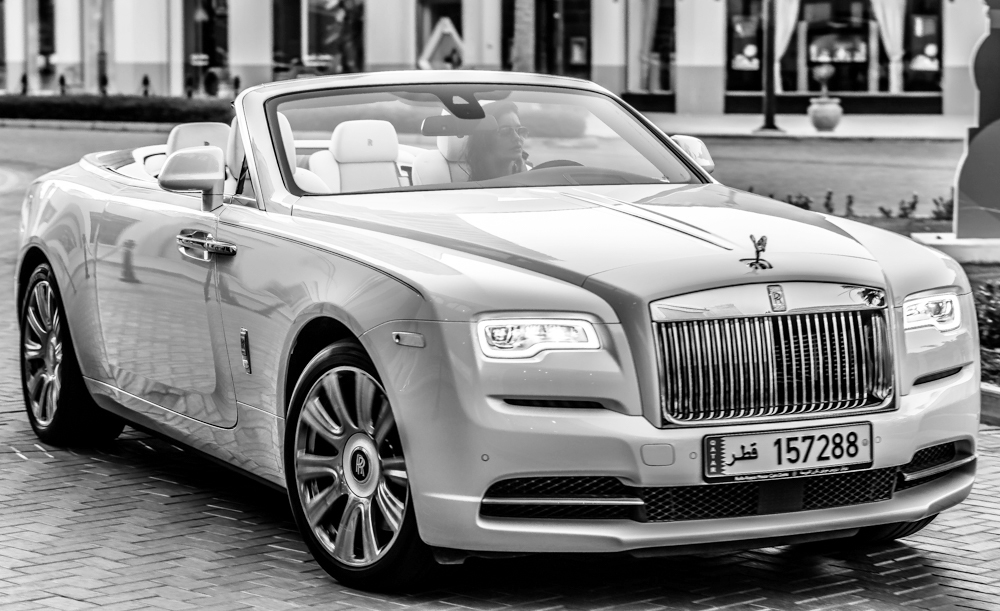 The kind of treatment that I received at Rolls Royce showroom was enough to break my judgment and pre assumed notions. I still remember this gentleman named Fauzi, the first person with whom I interacted at Rolls Royce. My first and kind of confused visit and there this very warm and humble store manager with who I am interacting and exchanging good positive vibes, was like a Gem to be found. Just few minutes conversation with him and I understood that, this is how Rolls Royce is maintaining their brand name and reputation with all their clients and visitors, by appointing right people to work for them.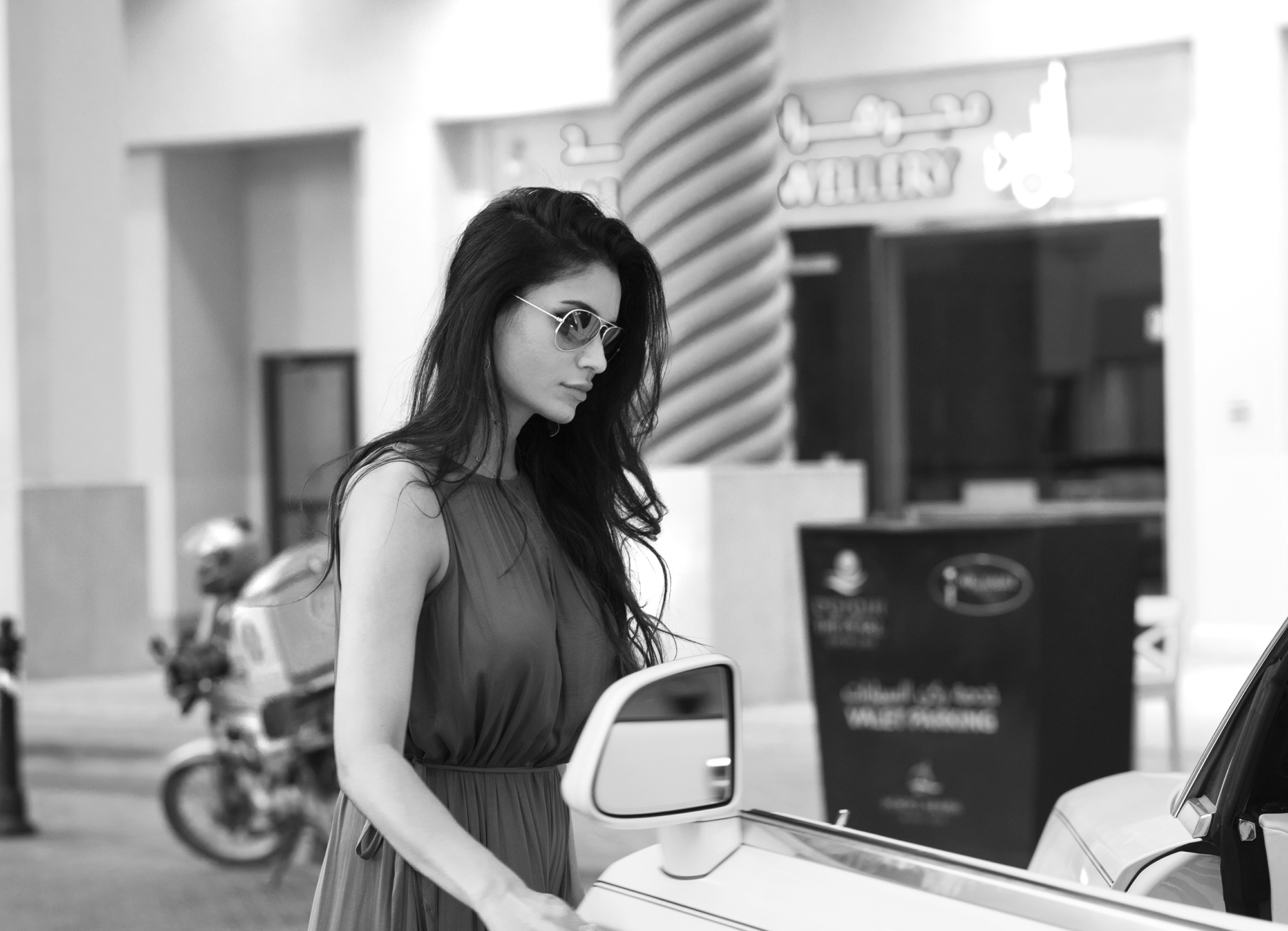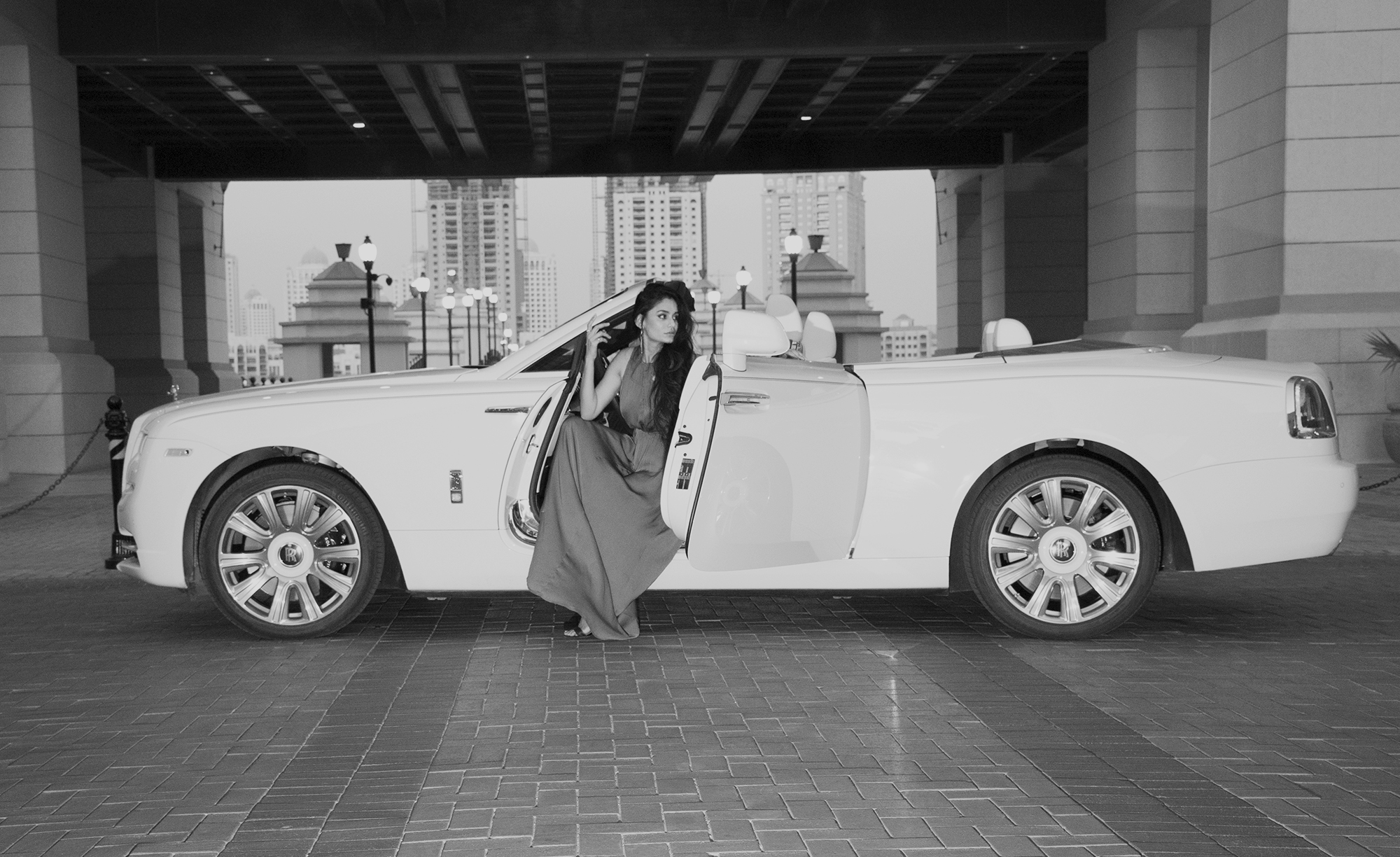 In the process of this entire project I interacted with Fauzi many times and each time he maintained the class and elegance of the brand. It made me give a little space to Rolls Royce not just in my mind but also in my heart, because they believe that a brand is not just about machine, it needs right people to maintain the name further and their well trained staff is just doing that. It is a combination of machine and human emotions for me. I strongly believe we seriously need more people like Fauzi in luxury industry who can help promoting luxury with human emotions.
I still remember how scared I was while driving a Rolls Royce dawn and requested to provide a driver but since it was a convertible car keeping a driver didn't make any sense for my project and I was advised by marketing team of Rolls Royce to drive it by myself. Driving it like a pro was made possible only by the help and learning lessons provided by the brand and I would love to thank Fauzi and Alfardan group for giving me such an amazing unforgettable experience
Under this project I was to promote one of their new luxury cars, Rolls Royce Dawn. You don't drive a Rolls Royce, you experience it. They don't just make cars, but curates experience. Does it sound like a marketing nonsense but your preconceptions will melt away the moment your hands hold the steering wheel of Dawn. It's claimed to be the world's stiffest four-seater convertible, 80 per cent of the body panels are unique and even the tyres are bespoke. It's more than just a Wraith soft-top too. According to designer, the objective of the open-top Wraith was to make its occupants look like rock stars. It's named after the ultra-rare 1950s Silver Dawn the Dawn thus leads the charge for a younger, more dynamic clientele.
Luxurious, exclusive, exquisite; take your pick of adjectives for the lovely Dawn and any one of them will suffice. Driving the Dawn makes you feel like you are floating an inch above the ground, everything is beautiful in this world, no complaints, no regrets; it's all beautiful in the hot summer in Doha. This machine has the comfort you want to feel in your life, I barely felt speed bumps; the feather touch accelerator is another added advantage. Trust me it moves before you even put any efforts.
The driving comfort is so extreme you actually feel like royal when you drive it. And driving it at highway speed with the top down, you are not accosted by the wind, and it remains quite enough that you can have a conversation with your co-passenger without needing to raise your voice a decibel. I'm fairly certain that the steering-column-mounted gear selector was designed to be easily operated by your right pinkie finger so you wouldn't need to utilize more than a single muscle group. The most difficult thing I did while driving the Dawn was closing the driver's door, only to discover later that there was a button that would close it for me.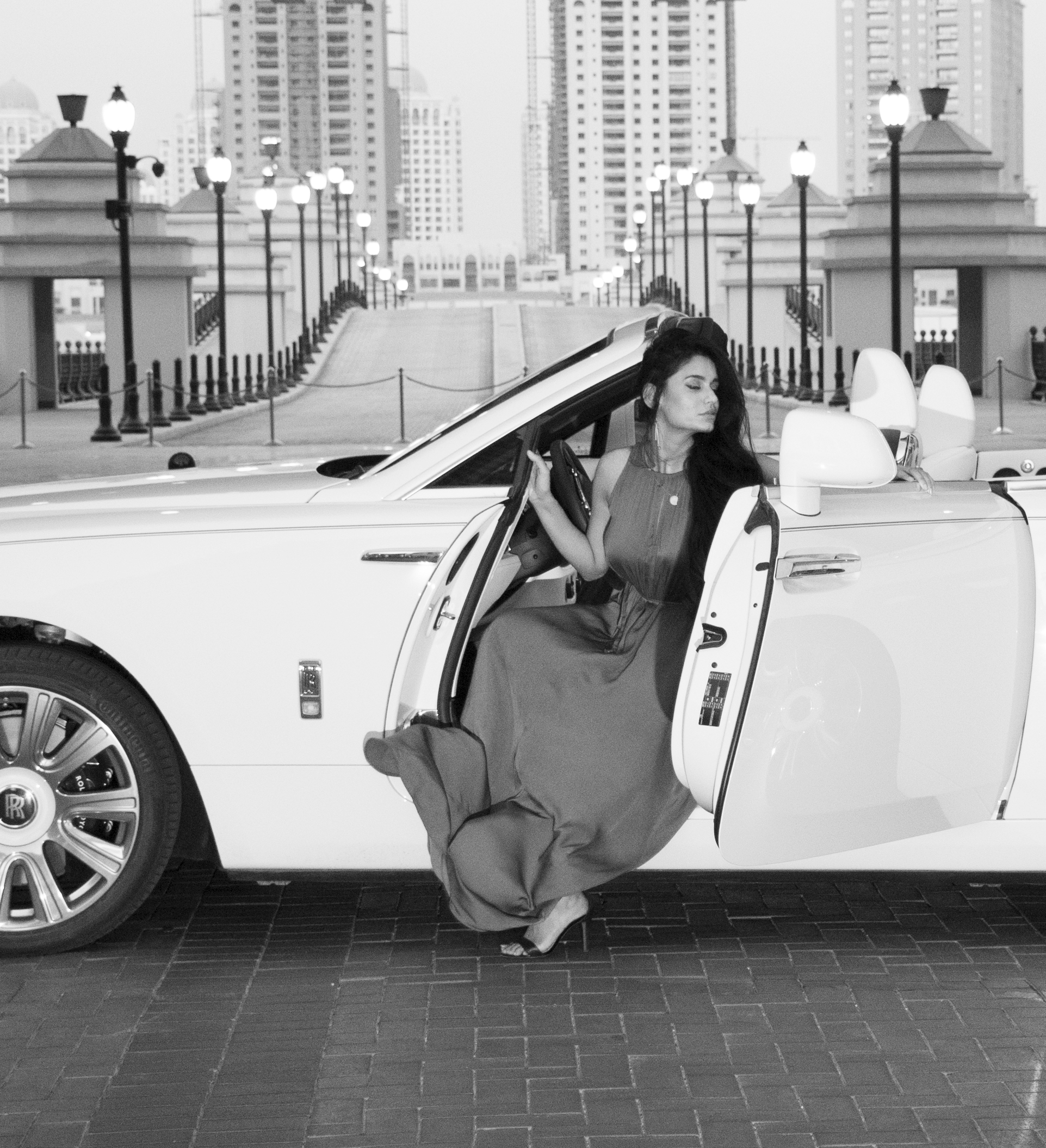 Every journey is an experience that reinvigorates body and soul, the thoughtfully and beautifully designed cars of Rolls Royce makes this experience worth to remember. Hope you enjoyed reading my experience. Try to be a good Showroom manager and human being if you work in luxury industry, you never know you can inspire people by your well mannered behavior and can help to restore the faith in humanity. With that hope of trying to make a difference.
Signing off for now
Until my next post
 Stay Voguish Stay Humble
Gazal
Photographed by Ibrar Kunri & Hasan Xaidi.