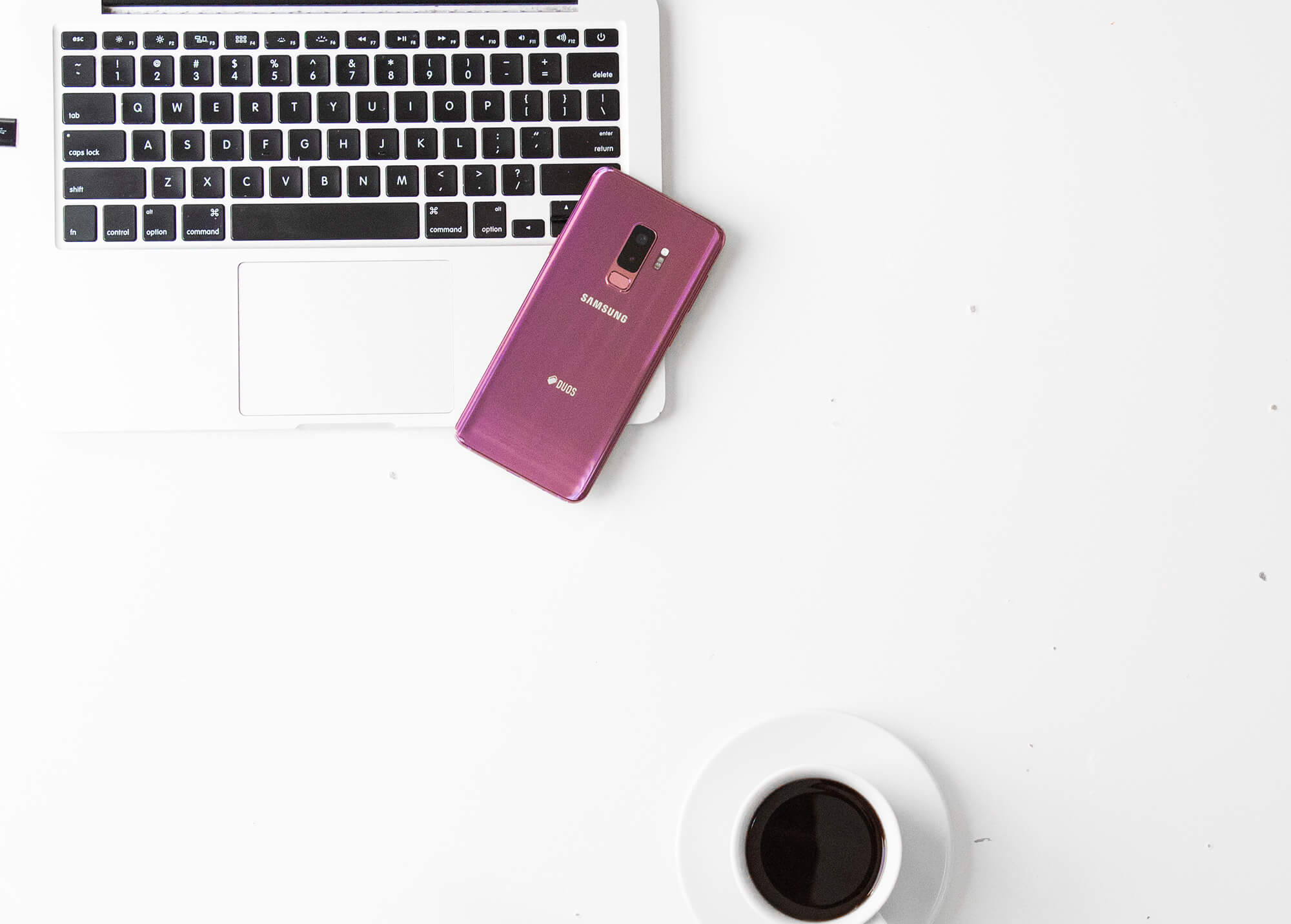 You can get an idea of how seriously, I take your suggesions after seeing this Samsung Galaxy s9+ on my work desk. Whenever I keep a poll option on my Insta stories, For you it might be fun or just an interaction with me but most of my decisions are based on the majority votes on the basis of the poll results. It has been almost 6 years and I have continuously been using Apple and never gave a second thought of switching from an iPhone to any other mobile.
All my desktop computer at my home are from Apple, in my family everyone is using iPhone and right now we have 7 apple devices including phones, laptops, iPad etc. My current iPhone 6s plus is doing a pretty good job and when I thought of upgrading my phone to iPhone X my primary concern was to buy something with a high quality camera. You know iPhone X has better camera and as I am a blogger my work runs around the mobile camera so for sure, we bloggers need the best possible camera available which is handy and gives amazing pictures without a lot of fuss. When I visited the store to buy iPhone X, I randomly checked Samsung s9+ and after browsing a bit I liked the photography features of Samsung. If you compare the camera features in between iPhone X and Samsung s9+, surely Samsung stood out as a clear winner. Initially I had problems switching from iPhone to Samsung later on I got a clear vision after following up with your results on my Insta stories. And guess what? Majority of you all were supporting Samsung s9+. As always I went ahead with your suggestions because I had received so many messages suggesting me to go for the Samsung s9+ phone. Surely you know I take your votes very seriously and mostly your advices work in my favor. This time certainly it was a big decision to get my hands on a Samsung instead of iPhone. Right now I have mixed reactions on Samsung after using it for 3 days as its camera feature is undoubtedly 100 percent satisfying but there are few flaws which made me keep both my phones iPhone and Samsung with me. I have never kept two phones with me before, so I'm not sure how the experience would be, but currently I'll be using both the phones simultaneously.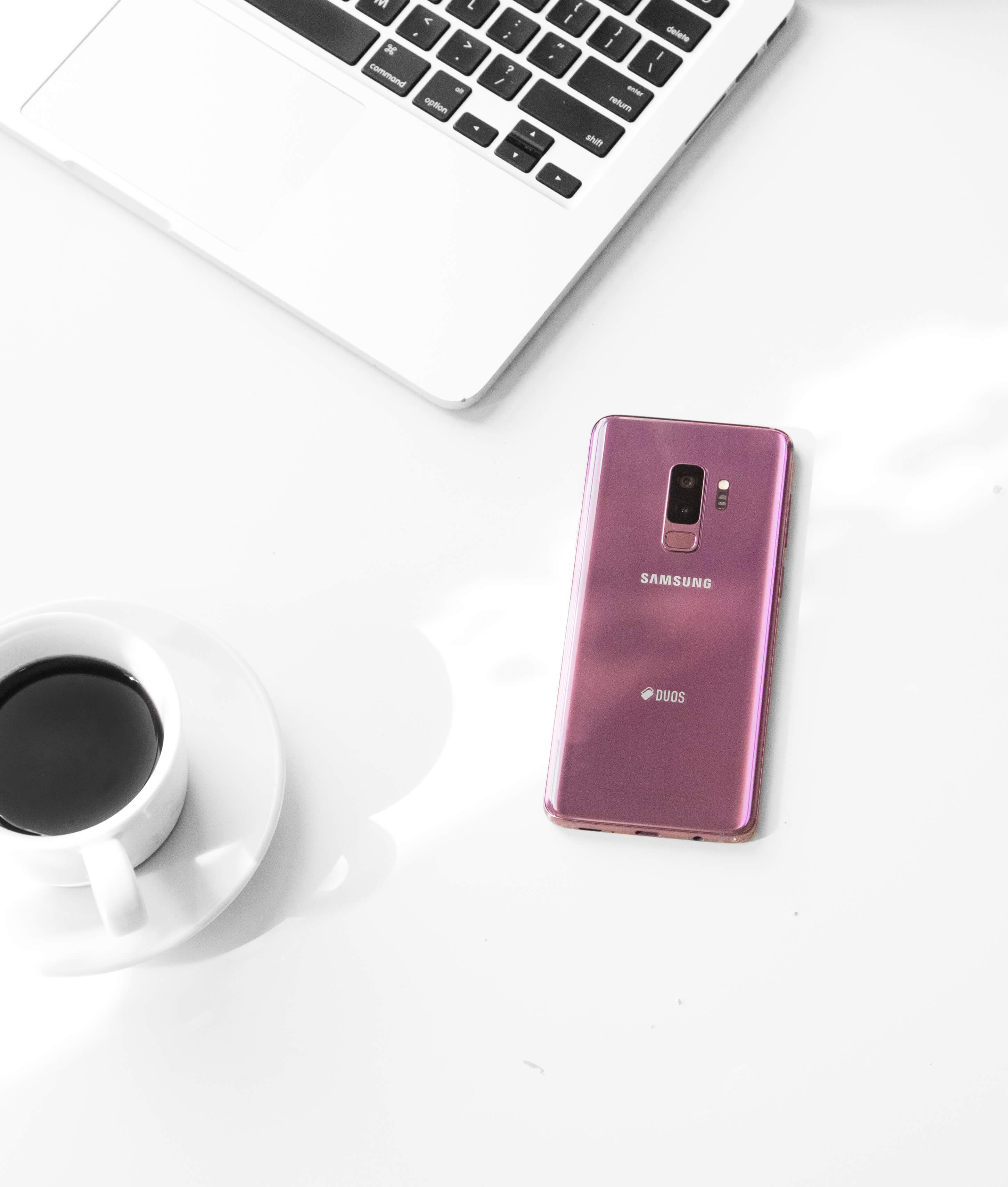 Samsung S9+ looks alluring than iPhone X, I'd say it looks very glamorous and the glossy body feels amazing when you look at it. Its display looks gorgeous and the metallic body feels softer in hands.
The S9+ seems to work very fast while loading apps and opening pages. The audio when videos  are played sounds great and plays very loud and clear for a phone. I like the Android system as it comes with Google Assistant voice command which is fair enough to use. It has a bixbie option too which does work 80% of the time, but it struggles a lot with complex phrases. The good news is, you can teach the assistant if you press the "teach me" button. After your command is recognized, you can tell bixbie which word in your phrase is correctly identified. But not always does it have an accurate "voice command" listening skills.
Apart from the camera my 2nd favorite feature in Samsung s9+ the backside finger sensor. It actually works really well and fast too, honestly I found this feature better than the iPhone finger scanner. In Samsung s9+ There are about 10 different things you can do with the camera. Of all of them, I loved the option where you can ask bixbie to take a selfie or open camera which is good! Specially when you are taking a selfie. The inbuilt selfie editor is amazing which clears out the skin so smooth that you don't need to retouch the skin again. No matter how dull the picture looks, taking a selfie from Samsung s9+ will make you look fresh and colorful. And I guess it has a strong game changing selfie related parts than in any phone, and it works exceptionally good for the people who want to look good in their selfies all the time. No wonder why youngsters are crazy for Samsung phone. The camera has other amazing features too but that will be discussed after I become familiar with this phone.
In my opinion, The real advantage of this phone is that it tends to overexpose a bit. So, dark scenes will look a bit brighter than they would on an iPhone X. But the major draw back with Samsung specially for iPhone users is that it is a bit over-saturated when compared to iPhones. In iPhones colors are more settled and they look eye soothing, that is the one of the vital reasons I don't want to completely switch from iPhone to Samsung. I still have to explore this Samsung s9+ and its gonna take a little more time to get to know all the features of the phone. But in these three days I have realized one thing that Instagram works better on an iPhone, since Instagram is the main social media platform for my blog and I never had any problem using it through my iPhone. Alas! its not that smooth on Samsung. Along with the saturation issue, Samsung tends to get stuck with Insta stories and smilies don't look that classy the way they appear on iPhone.
I'm not sure but somehow I feel that Instagram doesn't work smoothly on Samsung as it works flawlessly on iPhone. The text colors for Insta stories on Samsung are so bad you wouldn't ever want to use them. Samsung smiley for texting looks really awful, over-saturated and the shapes of smileys aren't appealing when compared with the way it appears on iPhone which according to me is a very big minus point. For iPhone users it will be a confusing decision after buying Samsung. But if all these classy and elegant things don't matter to you a lot, then certainly Samsung has many strong reasons to switch from iPhone.
In the coming days I will share more about the phone as I'm still trying to get used to Samsung. But for sure I'm not completely switching from iPhone and I'll be keeping both of the phones with me.
Let me know what are your thoughts on this and if you are already a Samsung user let me know the features which are great because I don't know about them.
Signing off for now,
Until next time
Stay Voguish Stay Techie
Gazal