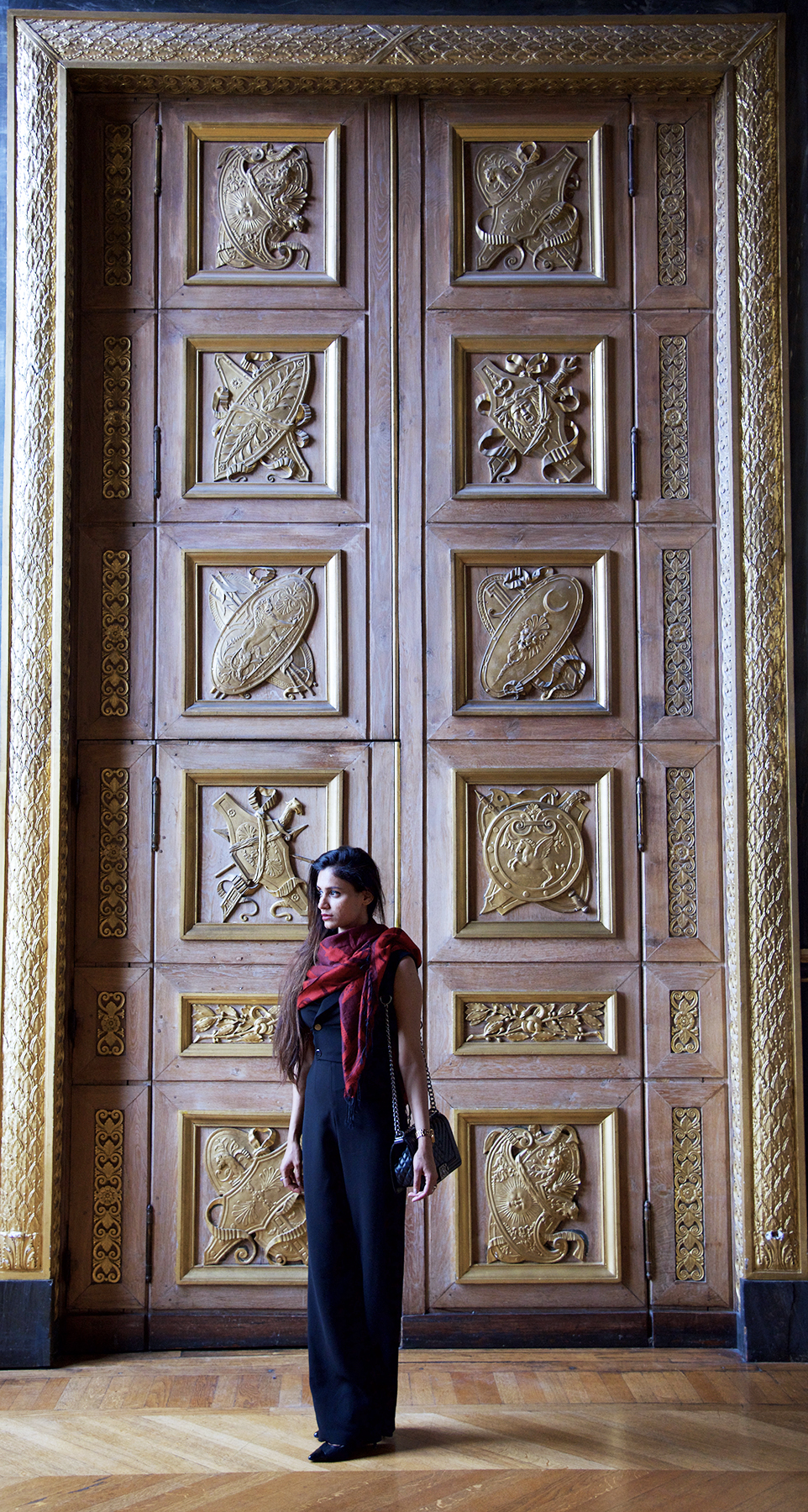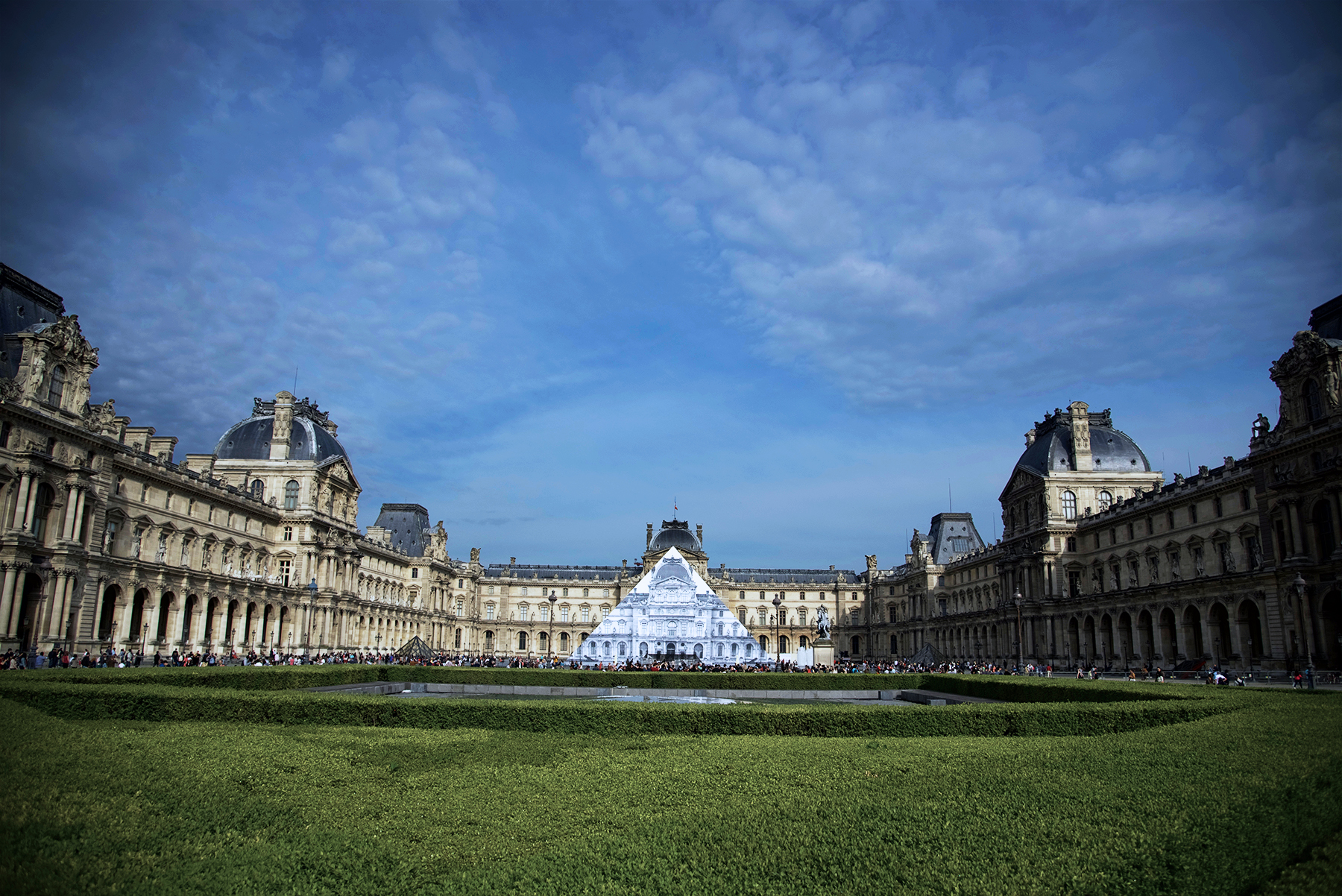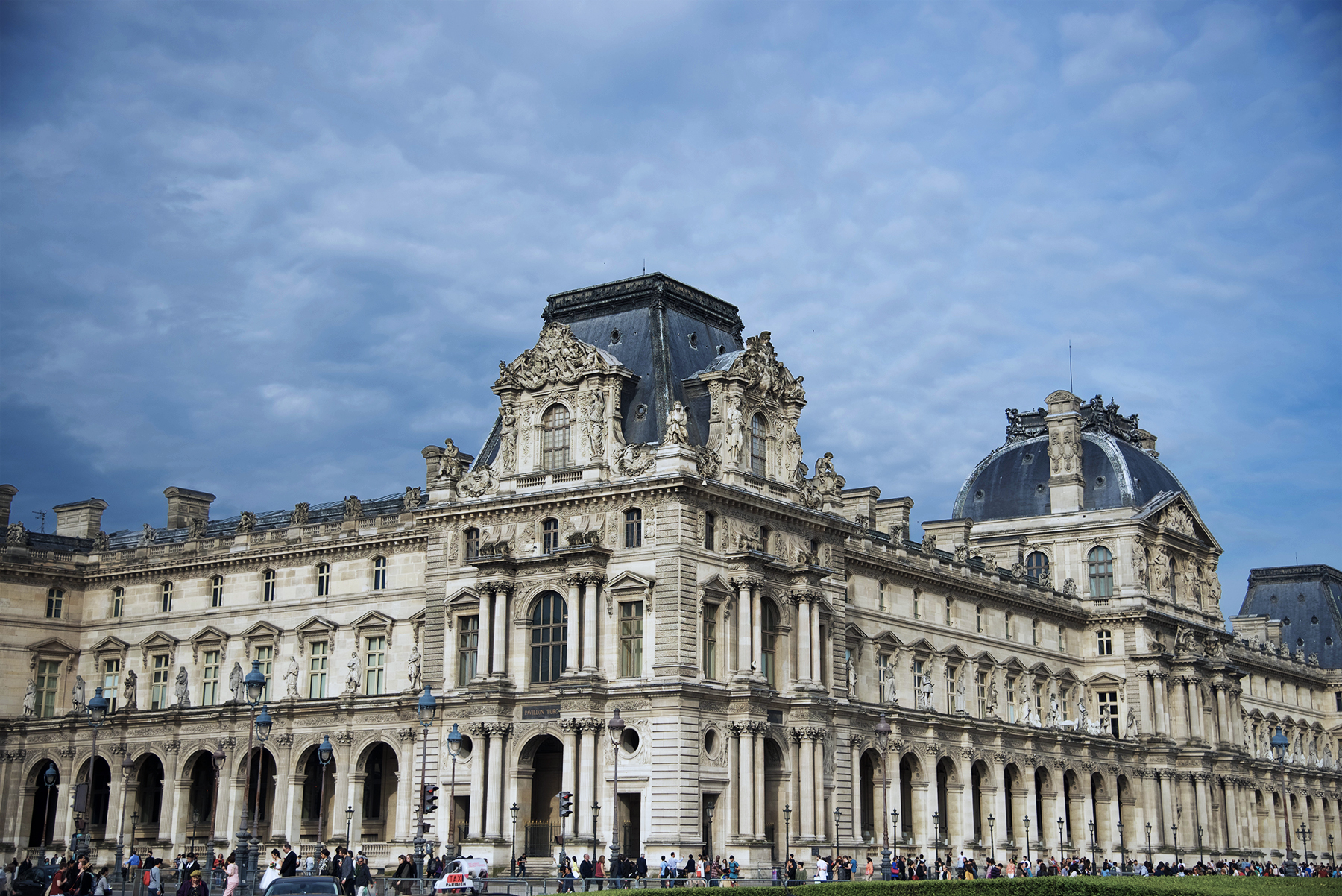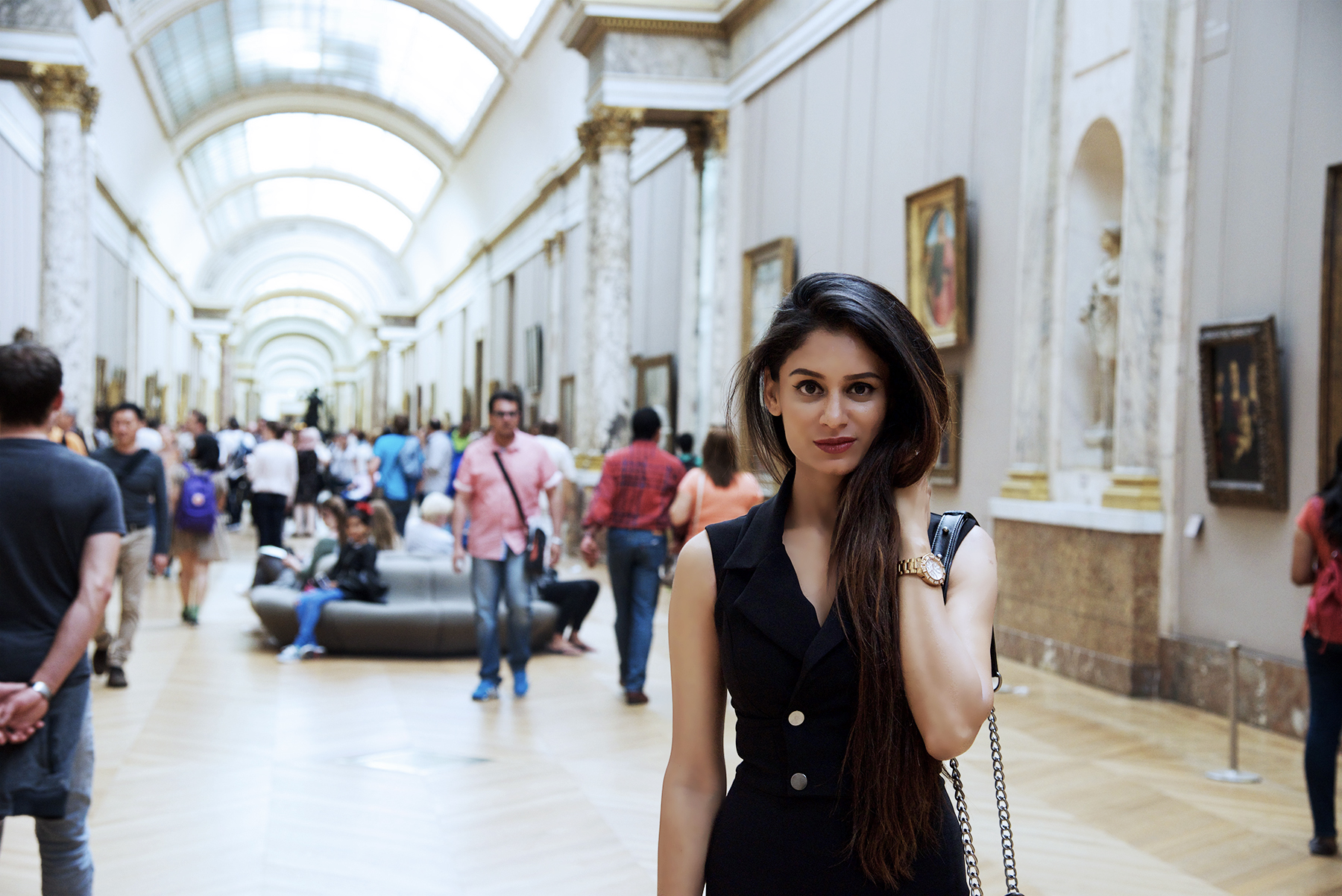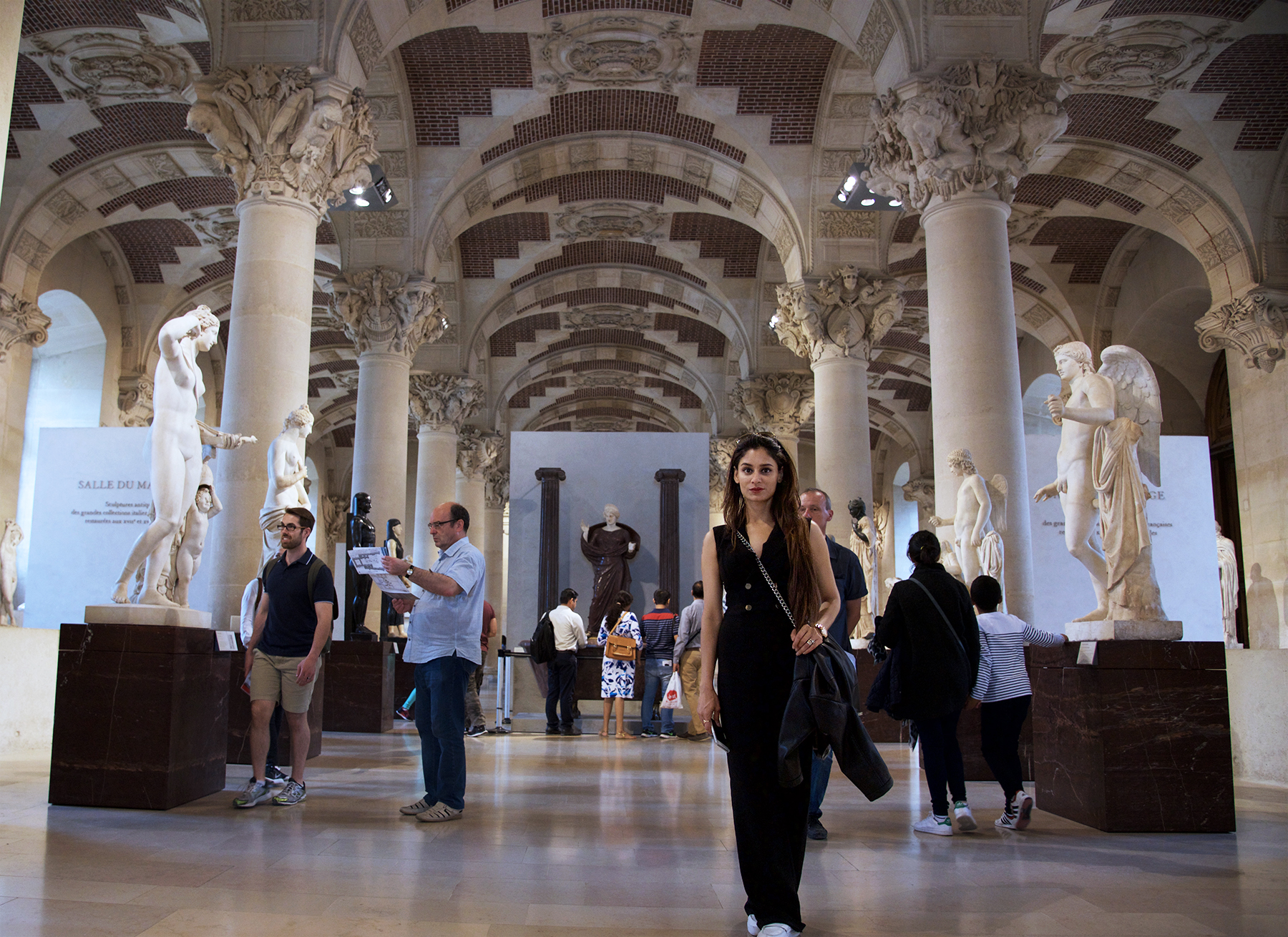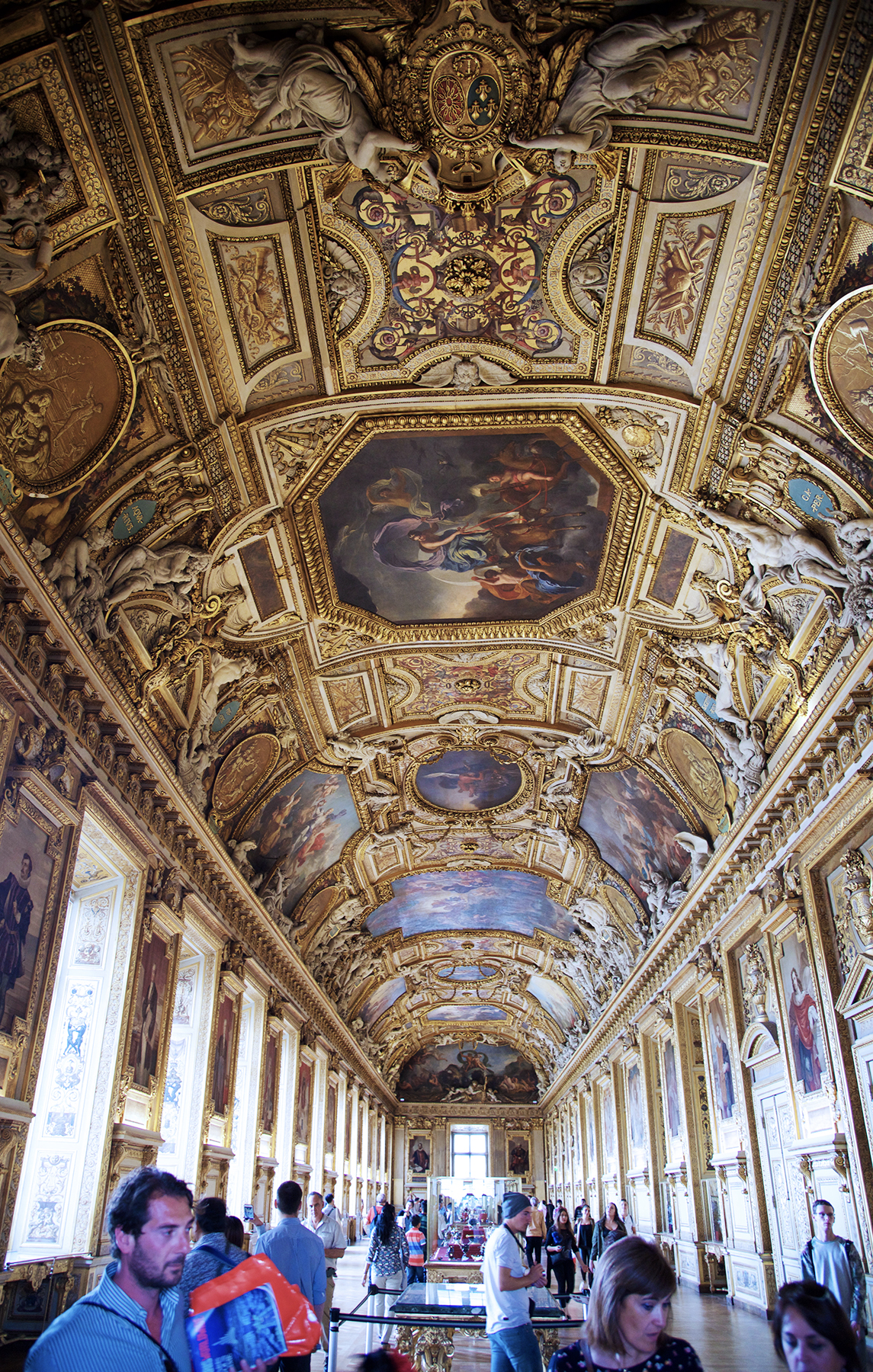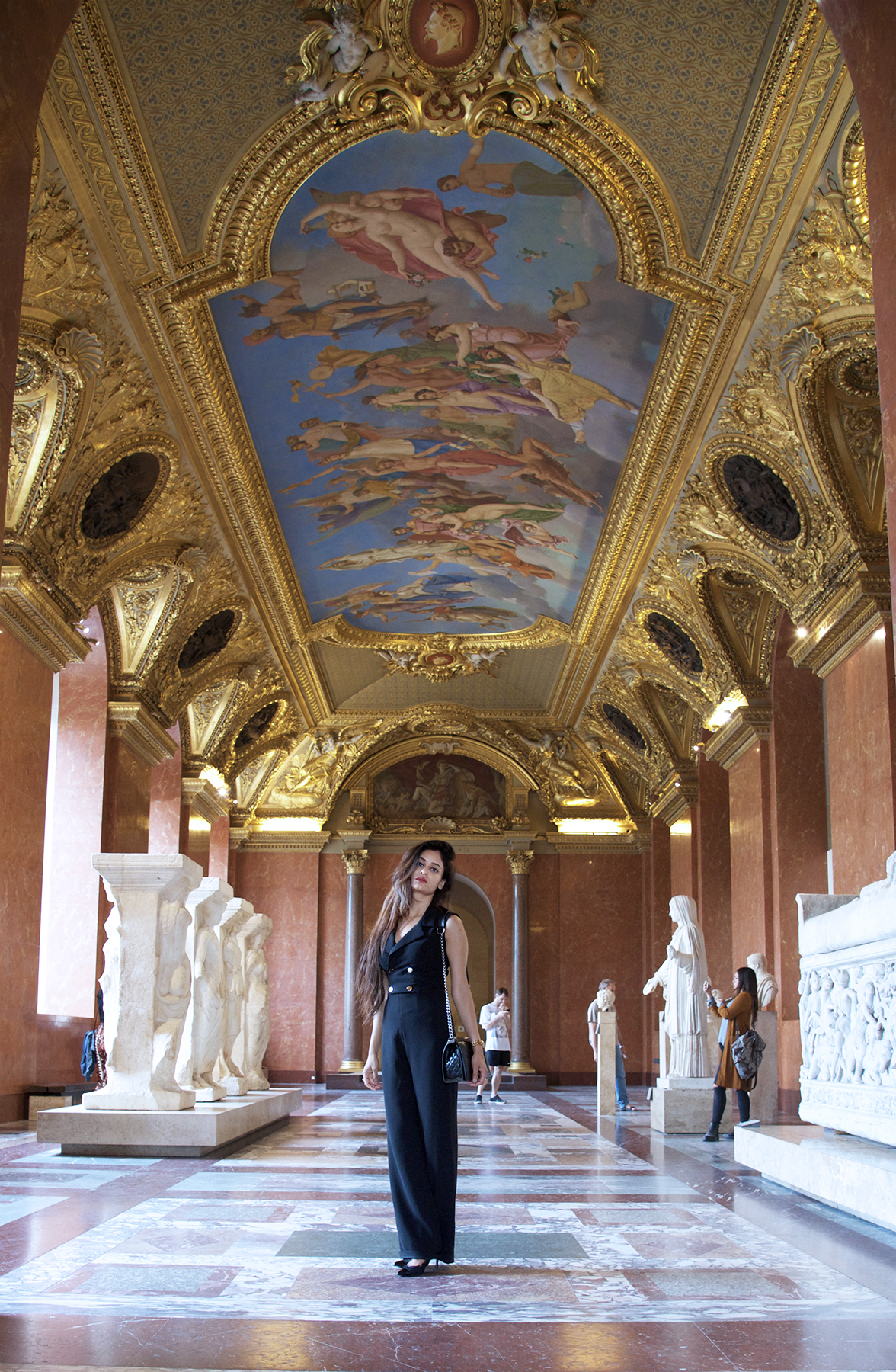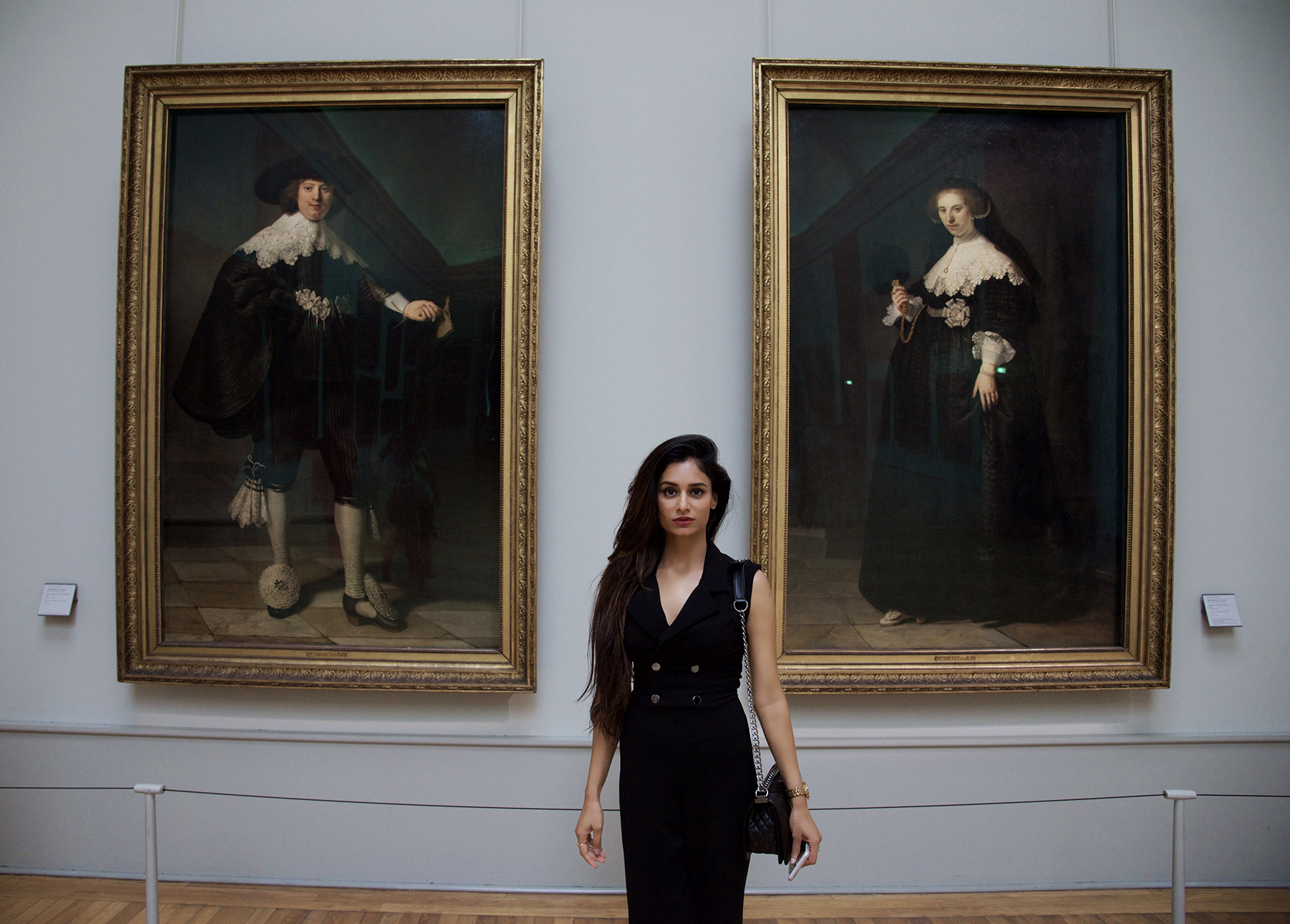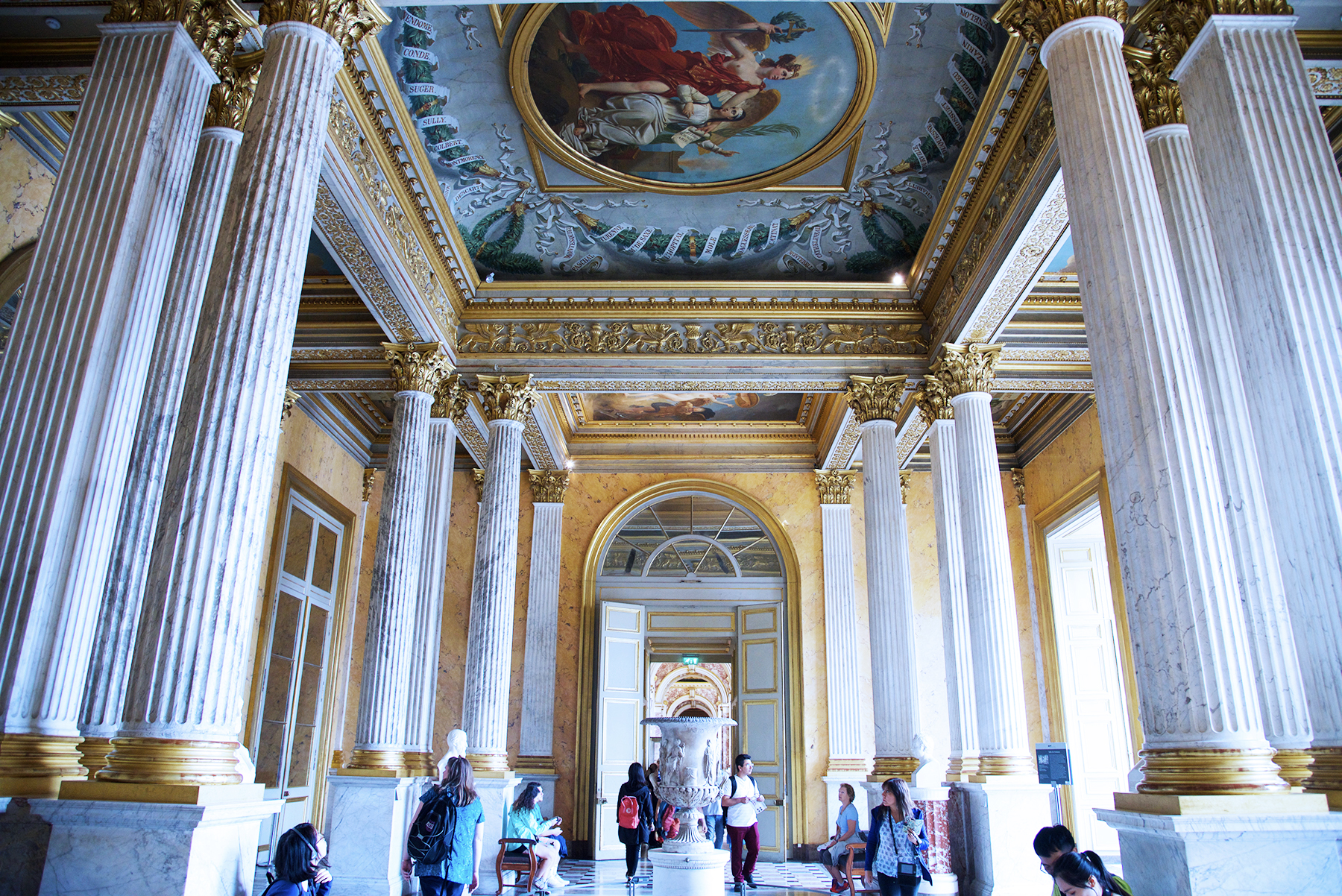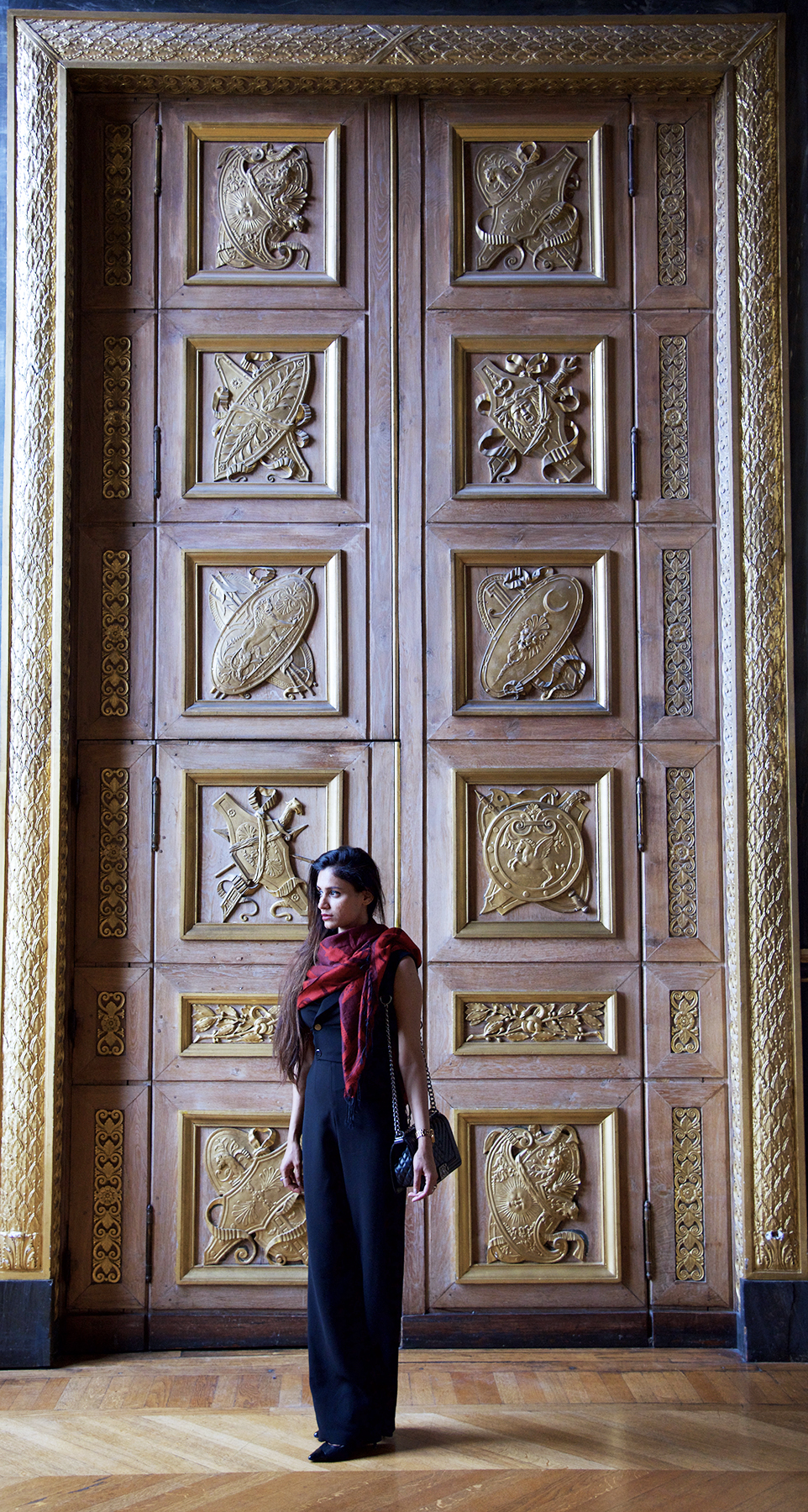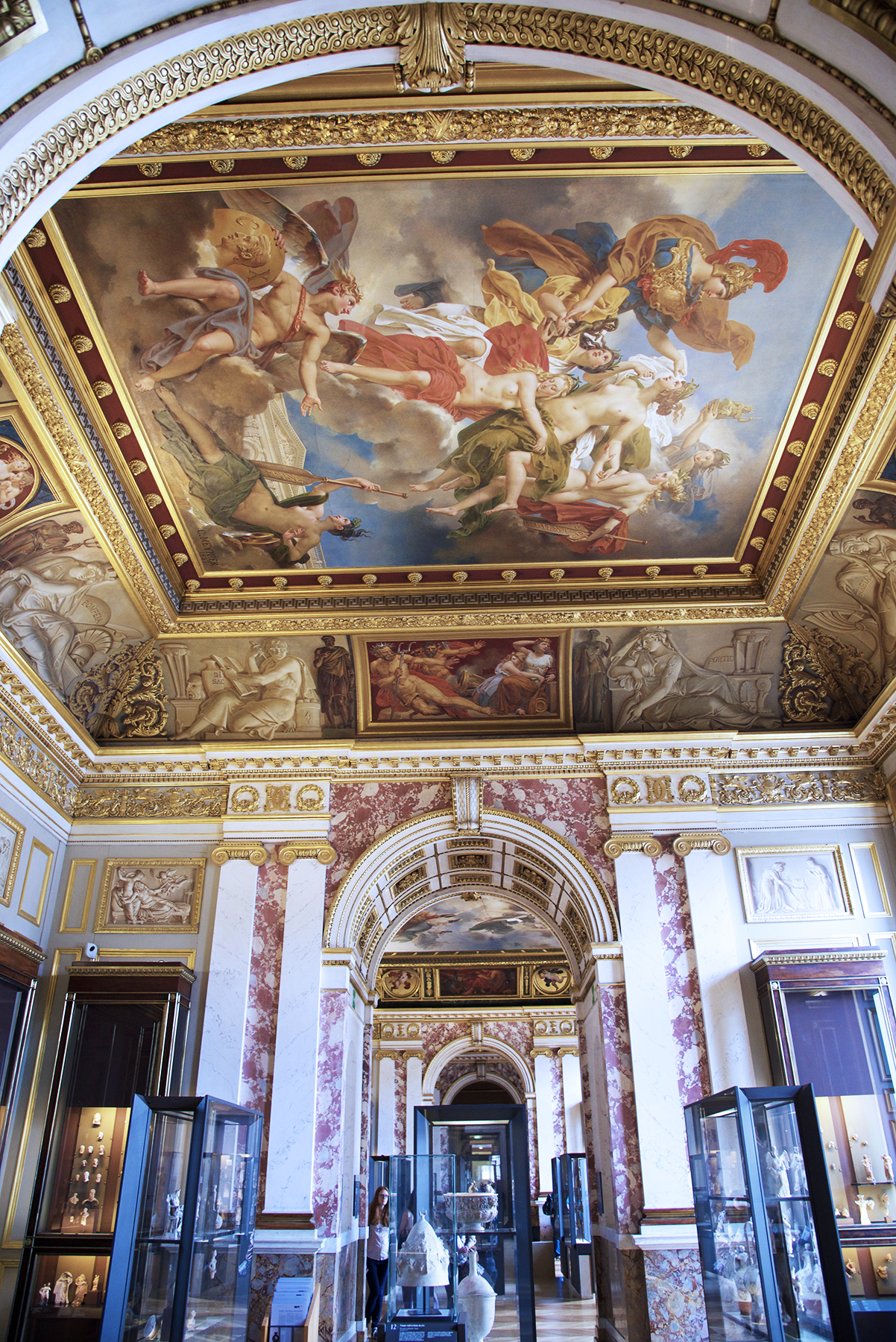 Honestly, before going to Paris, I had no interest in art. Although I've always cherished going to historic places but am not someone who'd spent endless hours staring at walls or paintings. I'm someone who enjoys going to places where you can see the open sky. I could roam around for hours & still not be contended.
So when this trip to Paris was planned, I didn't really have any plans of going to any sort of museums, all I planned was shopping! Fashion streets, Eiffel tower, and other tourist places but no museum for sure. But then, I somehow happened to visit this beautiful place Louvre Museum after a lot of insisting happened from family & friends & I got curious to find out what the whole fuss is about. So to cut it short, am an art & museum lover! I can spend hours there appreciating the prowess & completely forget the world behind.
When we reached the Louvre Museum I was awestruck. Trust me this place had me stunned with its grand historic architecture which is spread in 6, 52, 300 Sq. Ft of area & is bound to leave you speechless. The exteriors will take you back in time to the baroque era & the castle feel will is sure keep you intrigued for more.
While I was looking around, I didn't want to be bothered by anyone so spent the time alone & reticent. Since this was my first encounter being this close to art, I wanted to pay attention & not get diverted. And this is why despite being a blogger I didn't click any pictures, although my main did manage to click some pictures which I've got to share with you guys.
I wish I could pen down more of what's inside & I'll still be short of words to explain the beauty. All I can say is Eiffel tower is the signature landmark of Paris and Musée du Louvre is the signature of cultural site of Paris. I'd strongly recommend anyone who's visiting Paris to go & have a look at the beauty that simply can't be put in words. Even though you're not a museum attracted person, this place is bound to give you an experience.
Mona Lisa- it's the girl with the classic smile. If you travelled all the way here, you should come and say hi!
Statue that is trying to take a selfie: It's more of a reflection of the time and how much we are obsessed with selfies these days. 
Aphrodite: In case you were into the classics
Napoleon room: The decor and how grand the rooms are. Oh- the bling from the time period
Classical Period courtyard: It's just breath taking. 
The entrance: Everybody wants to get a picture of the glass pyramid ceiling.
This place was a dream!! When I was inside I felt like I died and went to heaven here it is hands down the best museum in the world.
I'd recommend you do prior bookings as long queues can be quite tiring and also you ensure that you have your day reserved for this place.
Wore this beautiful jumpsuit from Gwilson collection you can visit them on her website or insta account if you like and would want to place an order.
Hope you liked it until, my next post
Stay voguish stay happy
Gazal