As I walked through the hallway of Malabar gold and diamonds showroom, I remember myself walking towards my wedding day, I was draped in a breathtakingly beautiful sari with an exquisite set of jewelry. Indian weddings are known for their bridal couture and mine was a little more special with Malabar Gold and Diamonds as all of  my jewelry shopping for my wedding was done at Malabar Jewellers.
Can you imagine being emotionally connected to a piece of jewelry? I do, all their collections have that feel, that emotional edge.
 I fell in love with the idea of jewelry when I first got to wear one of their beautiful collections way back in time. Even today Malabar gold and diamonds had never failed to present the best from all. Every piece handcrafted so beautifully that it blows your mind. When the salesman handed over a neckpiece to me, I was awestruck. I couldn't believe with my own eyes, how beautifully those designs were blended together. That elegance and fine texture stole my heart. Even in this age of the modern era, the love of jewelry has never faded. The gems that remind us of old traditions and culture and how these are so beautifully complimented with modern ideas and designs.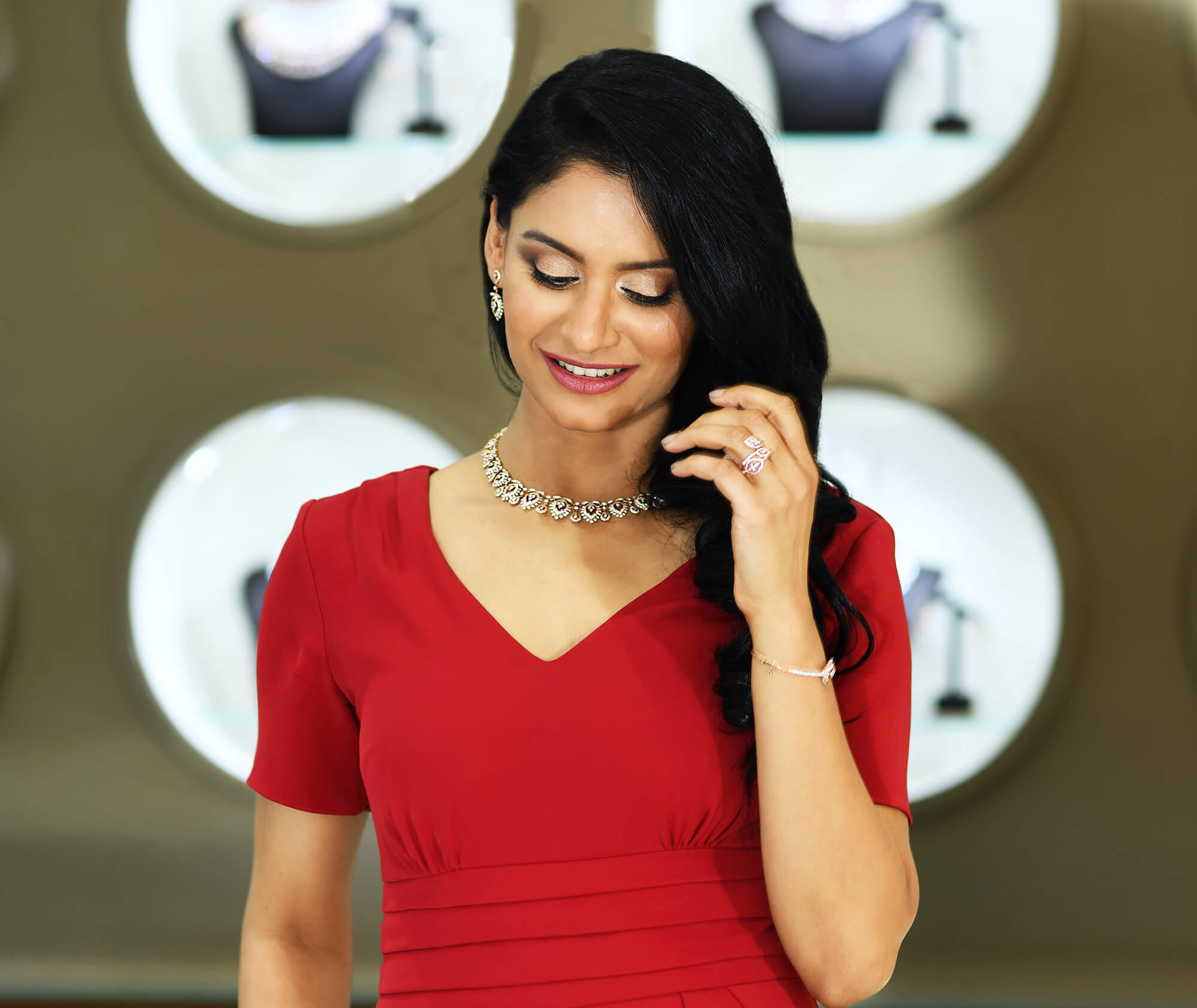 OPPLUENCE
                                             It's amazing that the entire collections are inspired by the art all around the globe. The enlivened latest collection OPULENCE is inspired by the heirlooms of the world. These collections seek to embrace and redeem the beauty of rich handlooms, and just the way hand-loomed fabric feels these jewels are timeless and beautiful. These handcrafted diamond jewelry steals the show, even if it's an office, evening or a cocktail look.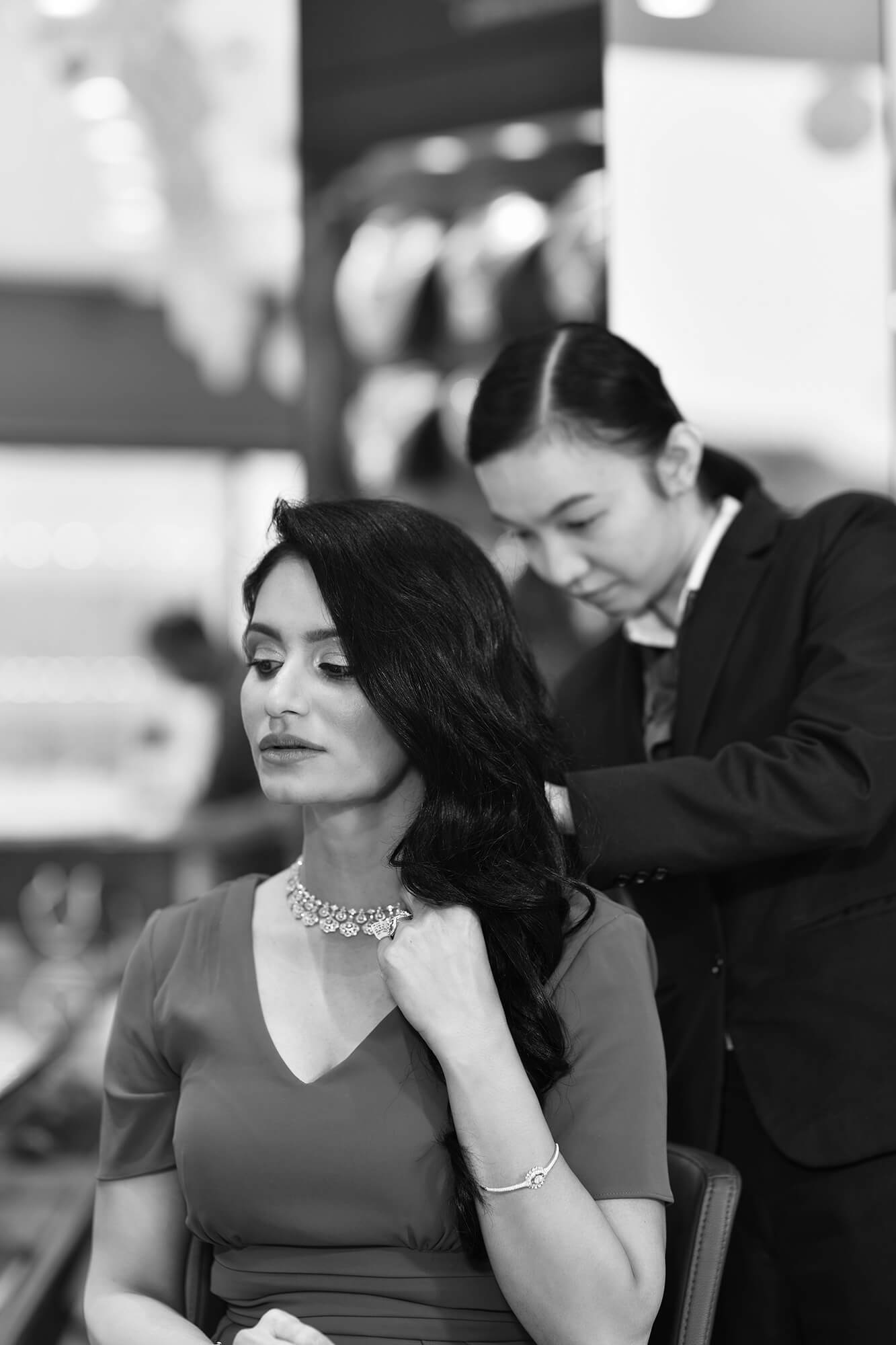 WHERE IN QATAR
There are eleven stores in Qatar out of which six of them are located in Doha. The best service with a perfect ambiance and all filled with so many beautiful crafted jewelry. Visit the nearest store for the amazing experience of jewelry shopping. There will be more than one perfect selection for you for sure.
I hope you enjoy the gallery
Signing off for now,
Until my next post
Stay Voguish Stay Humble
Gazal