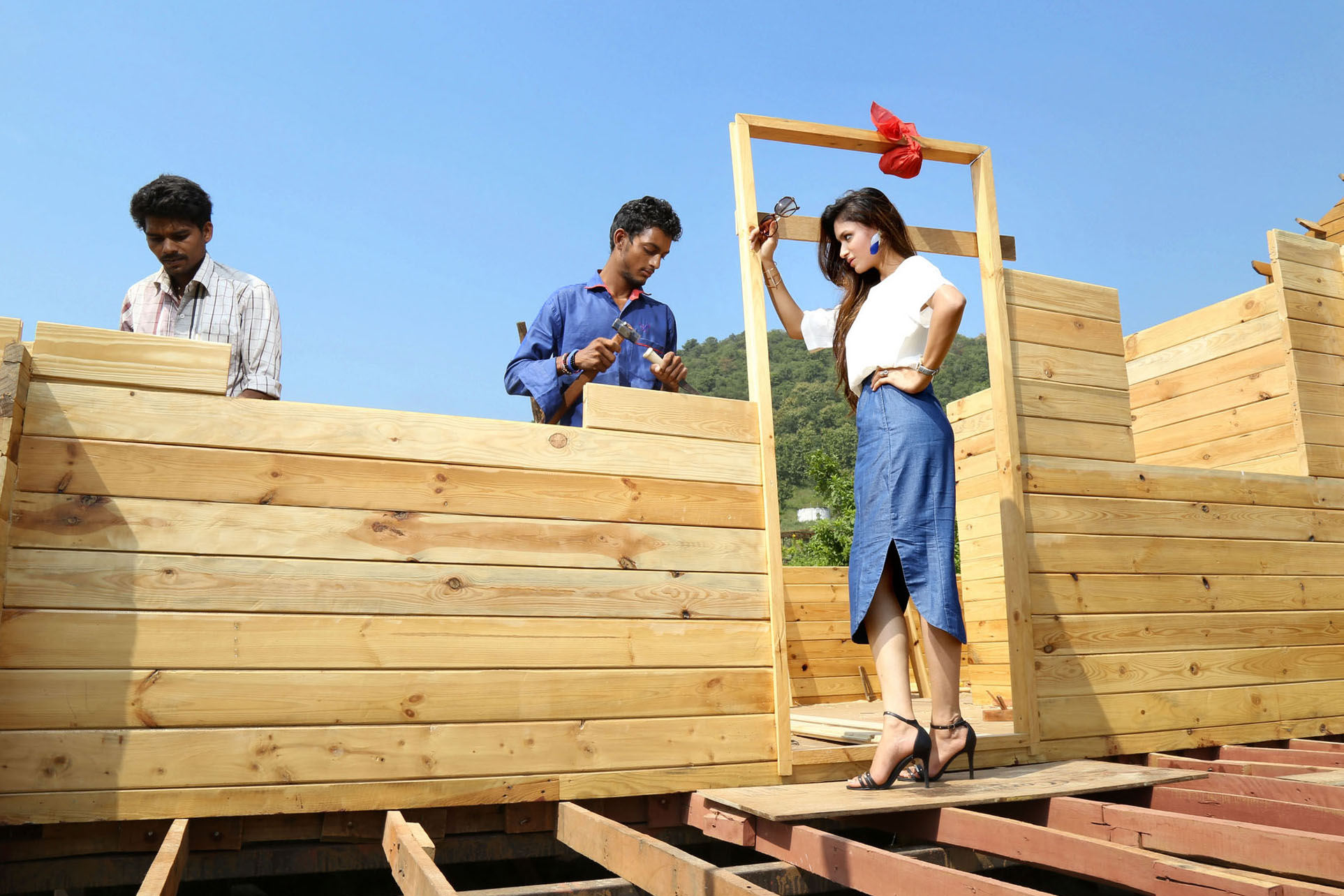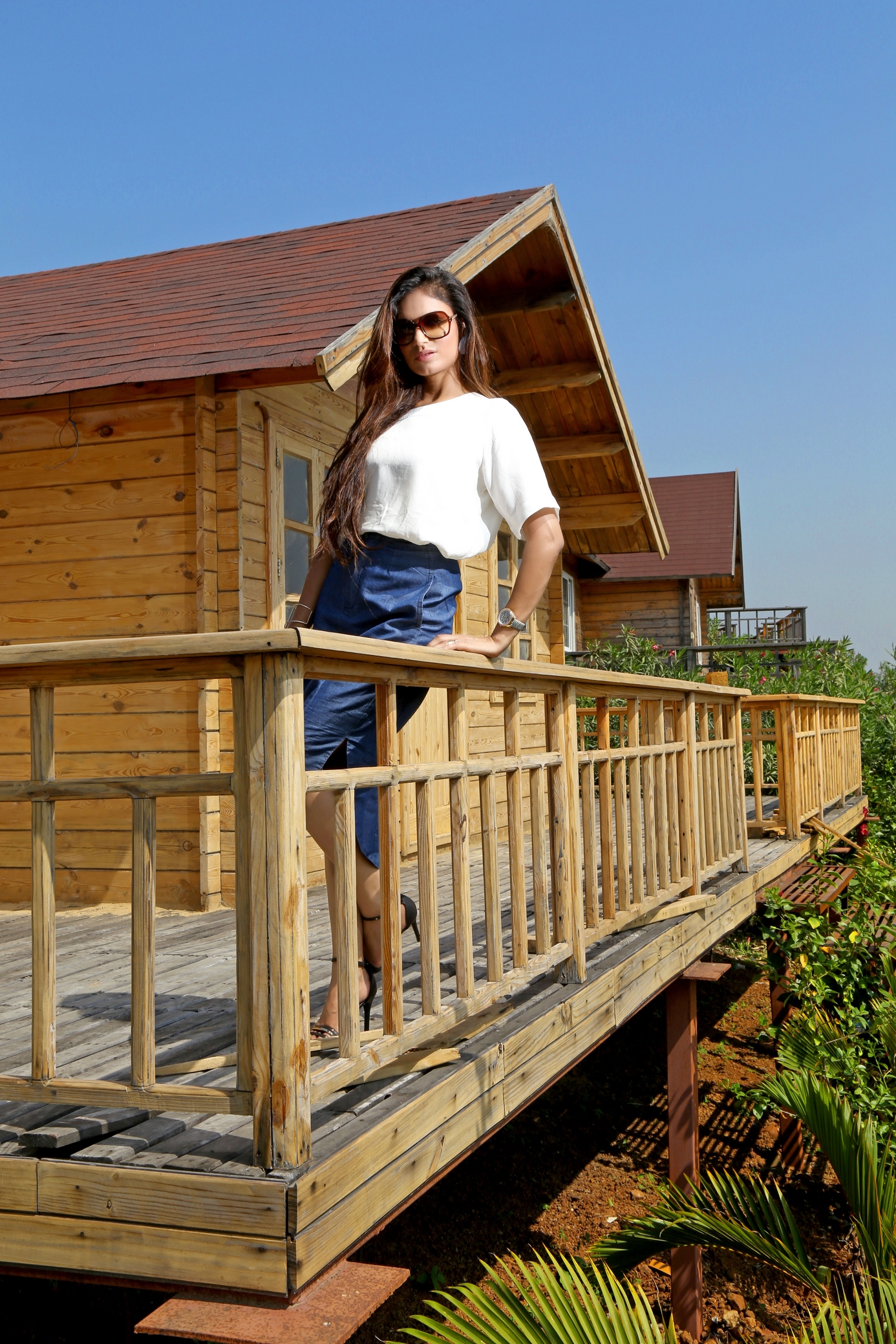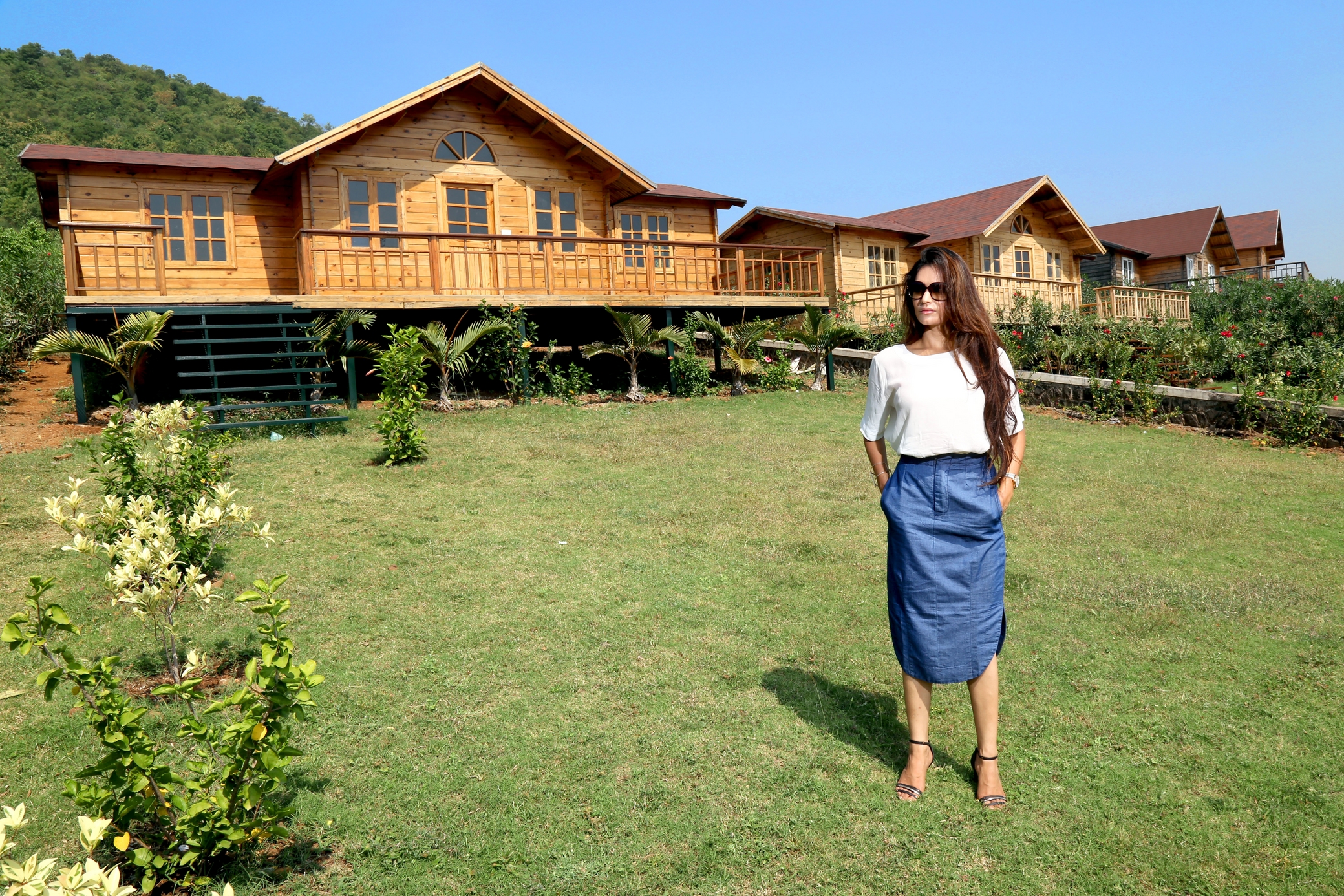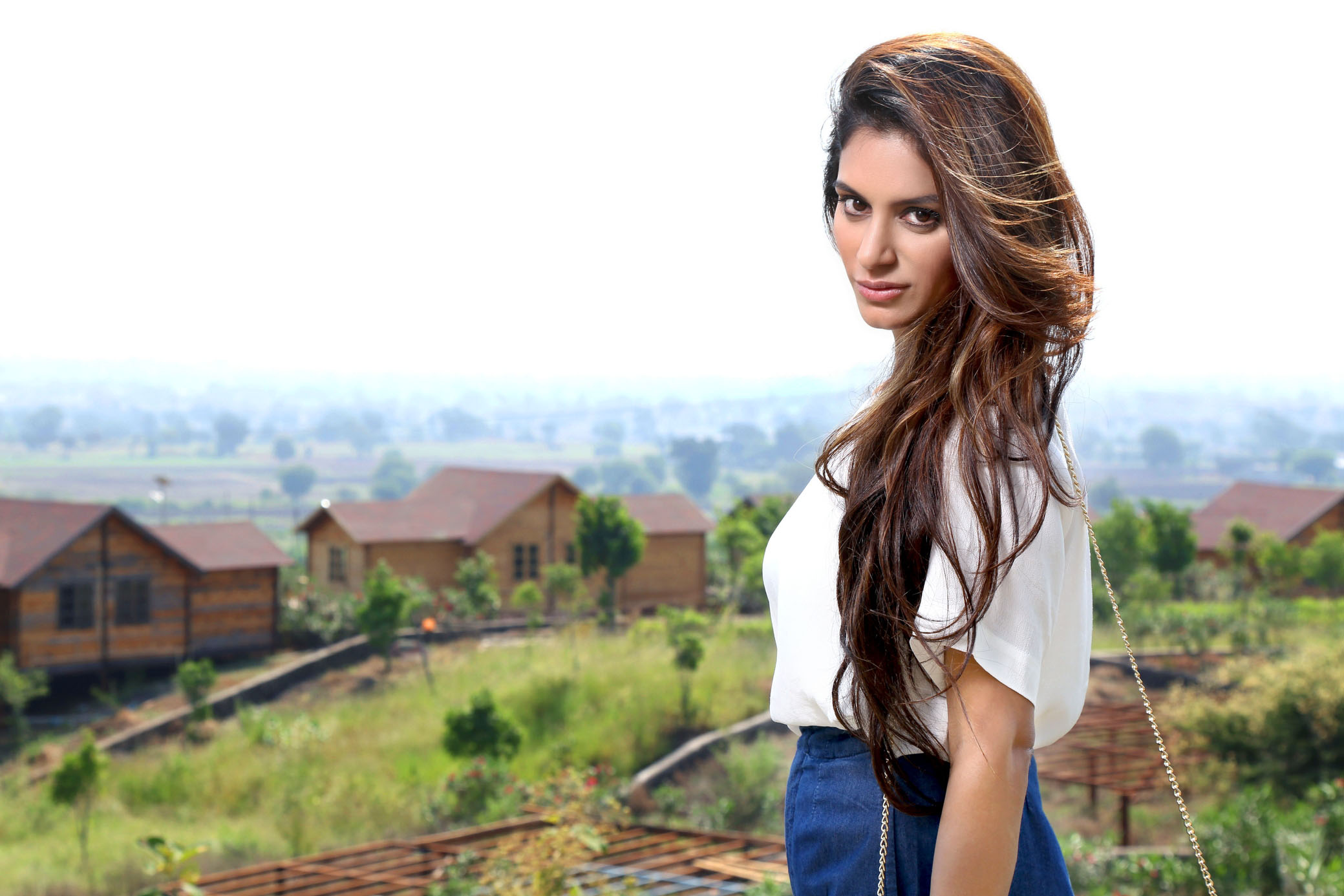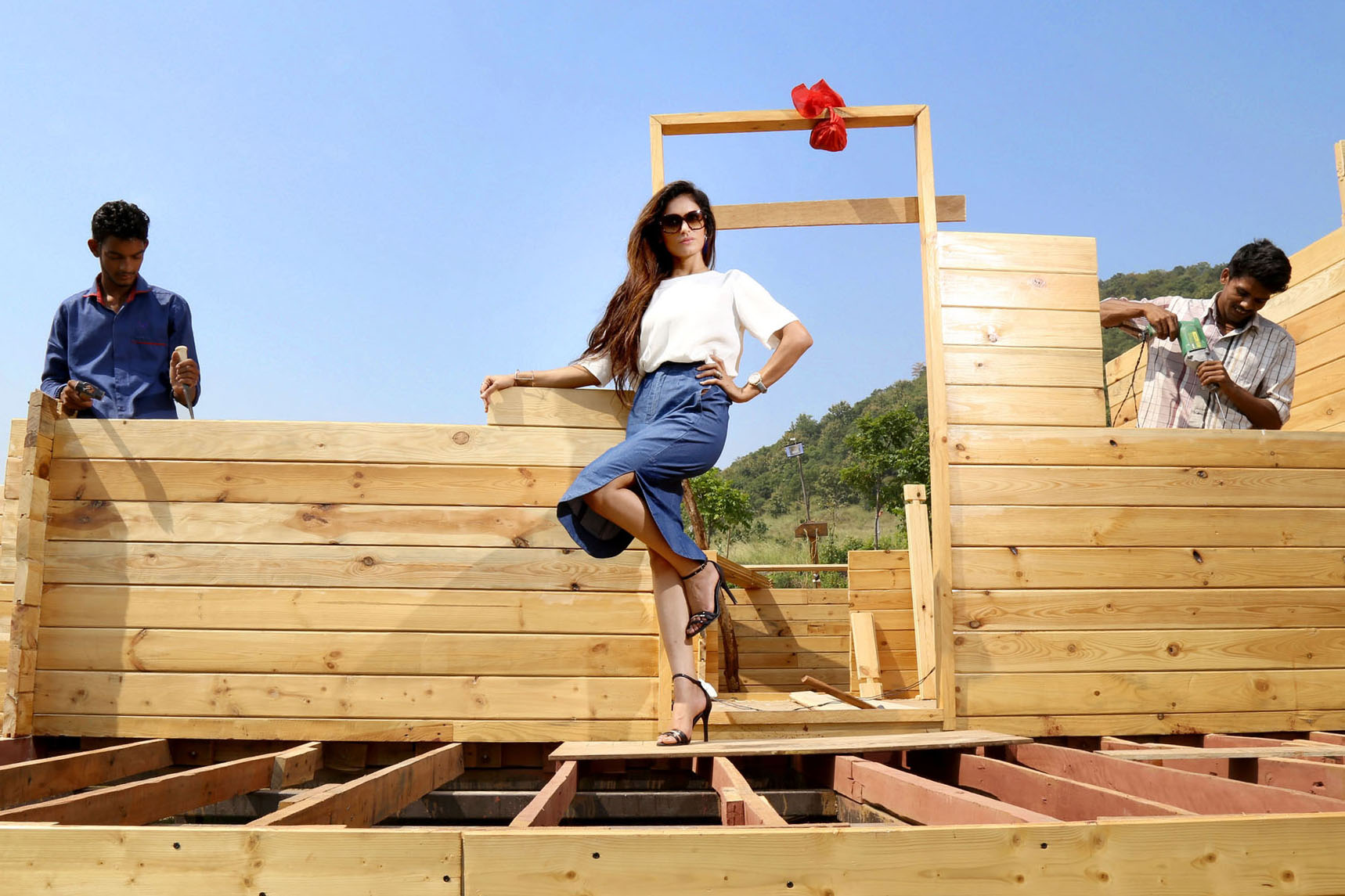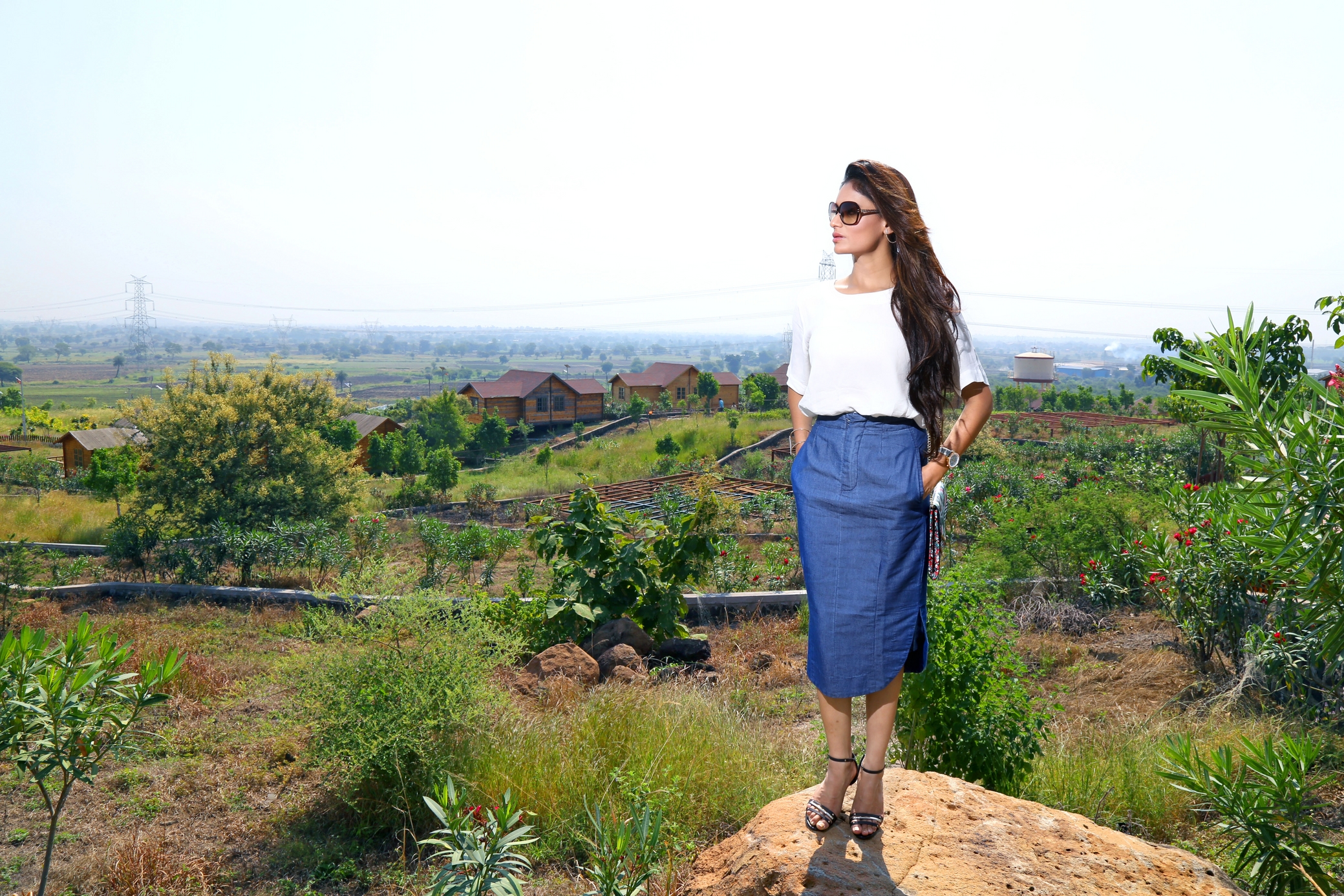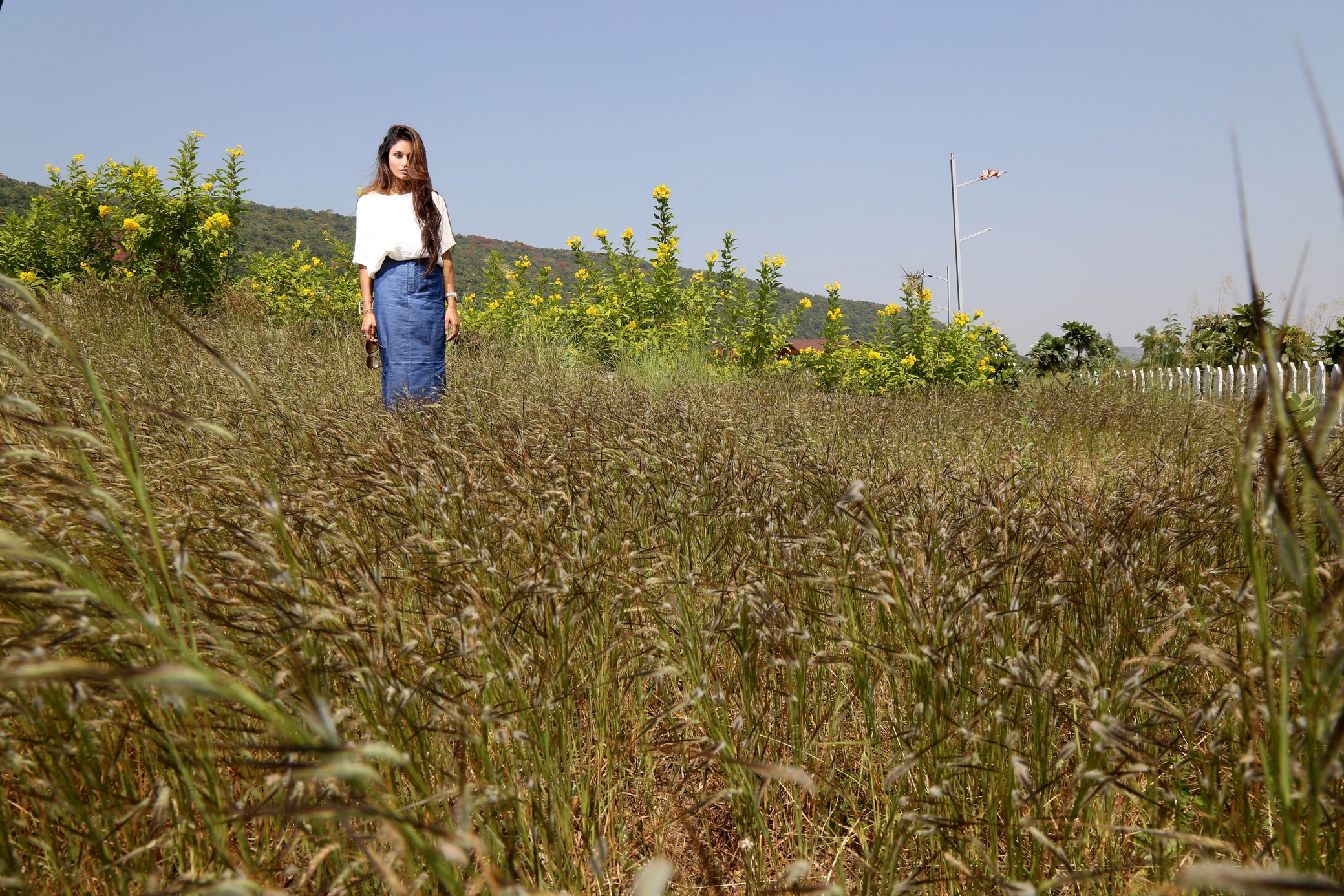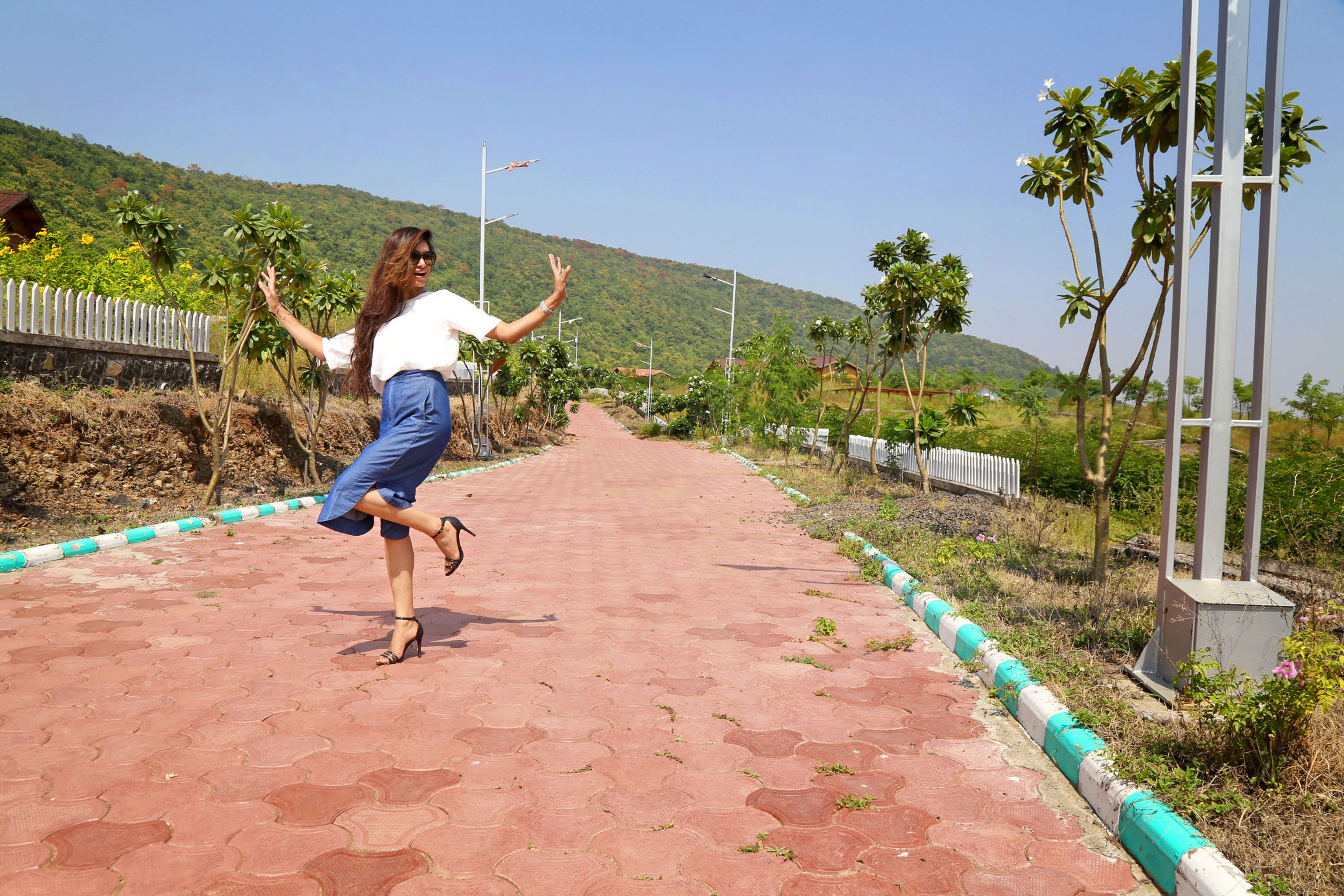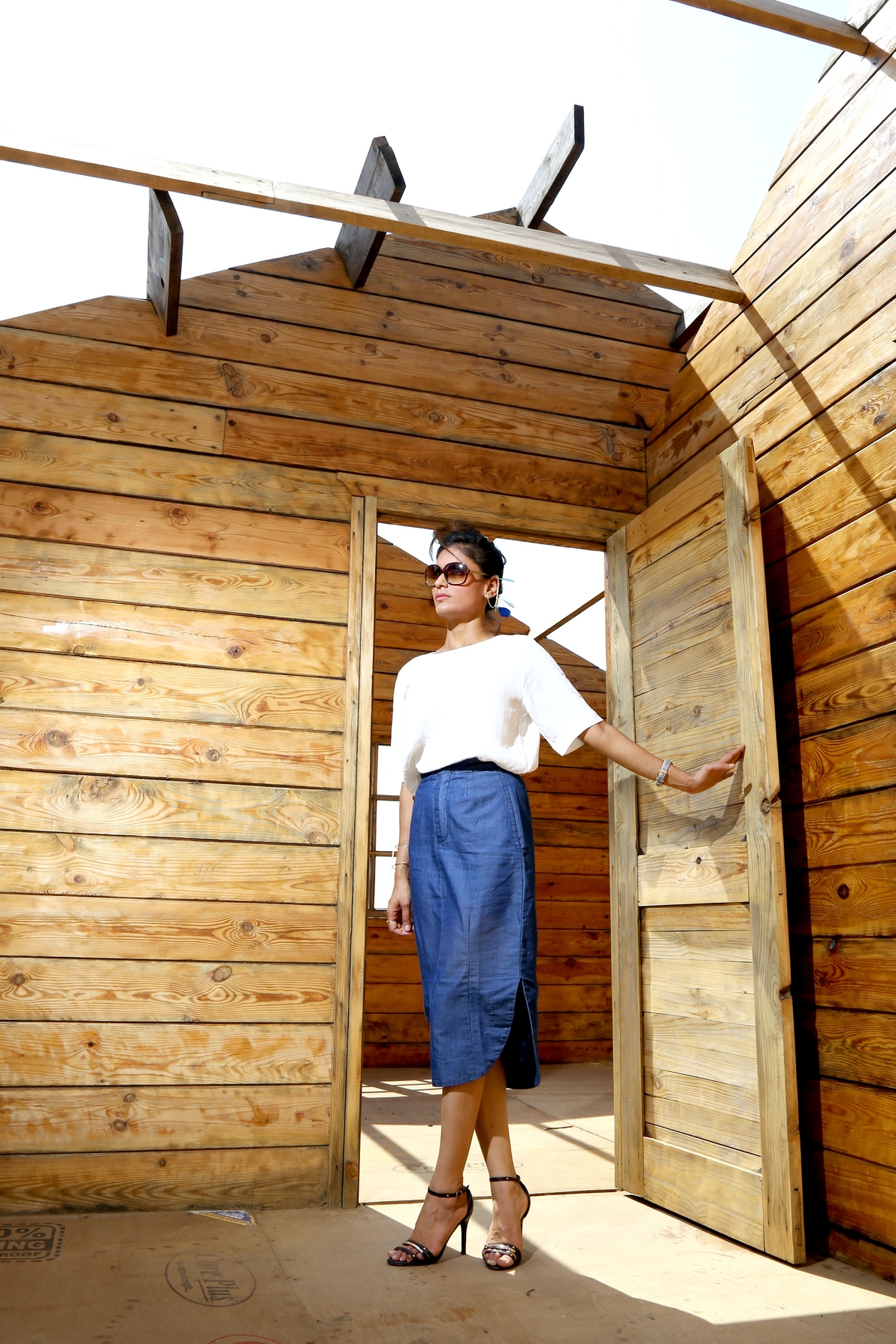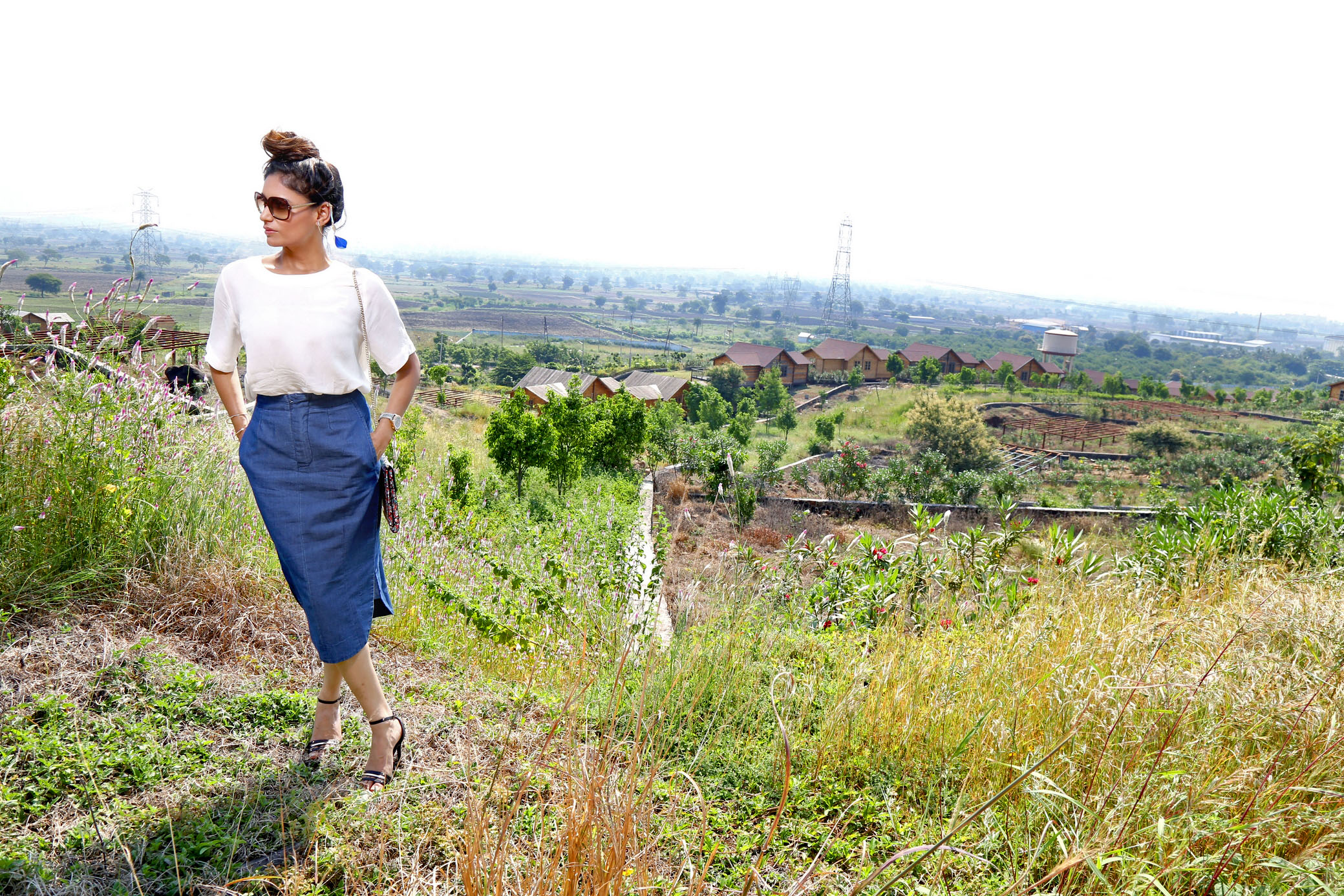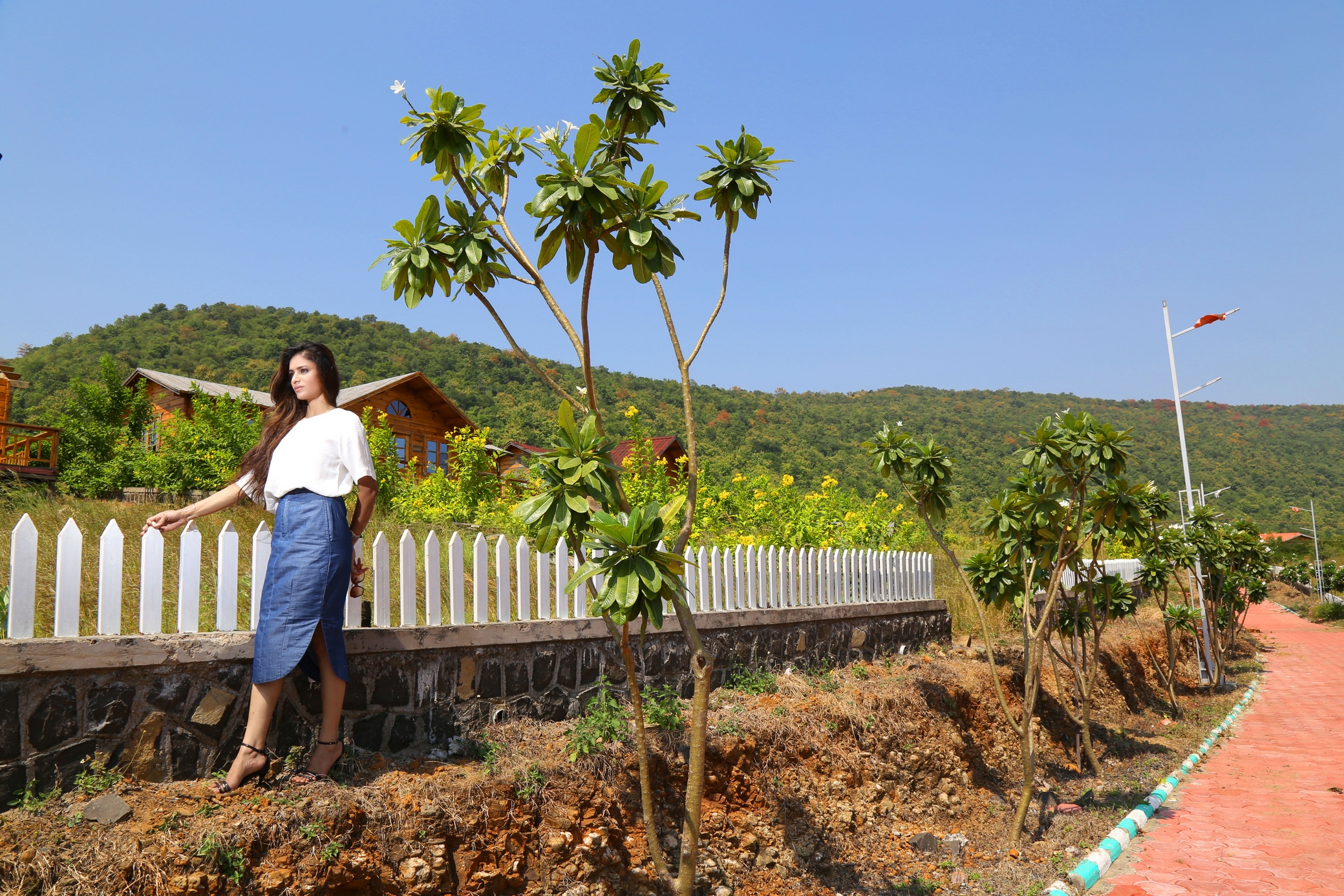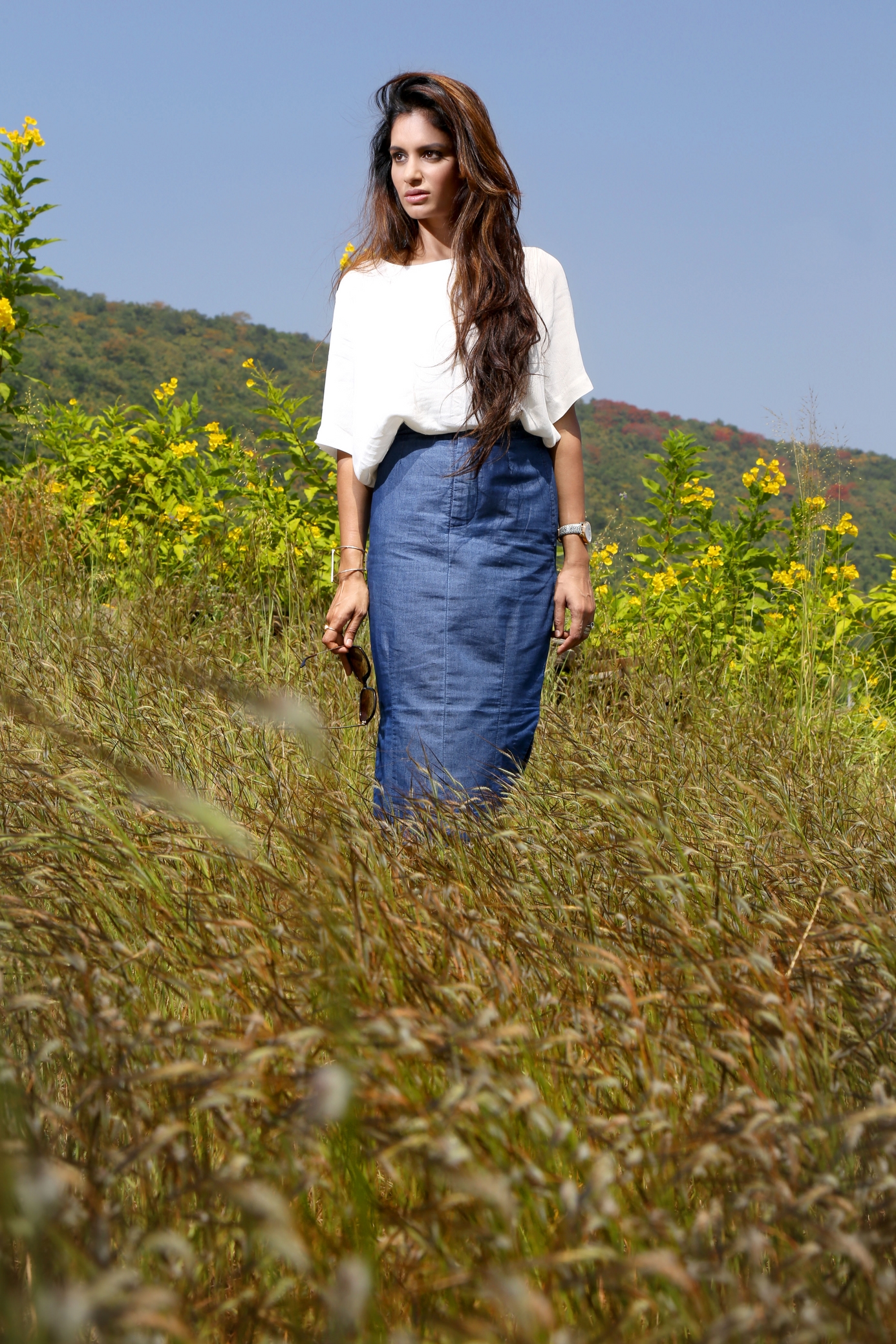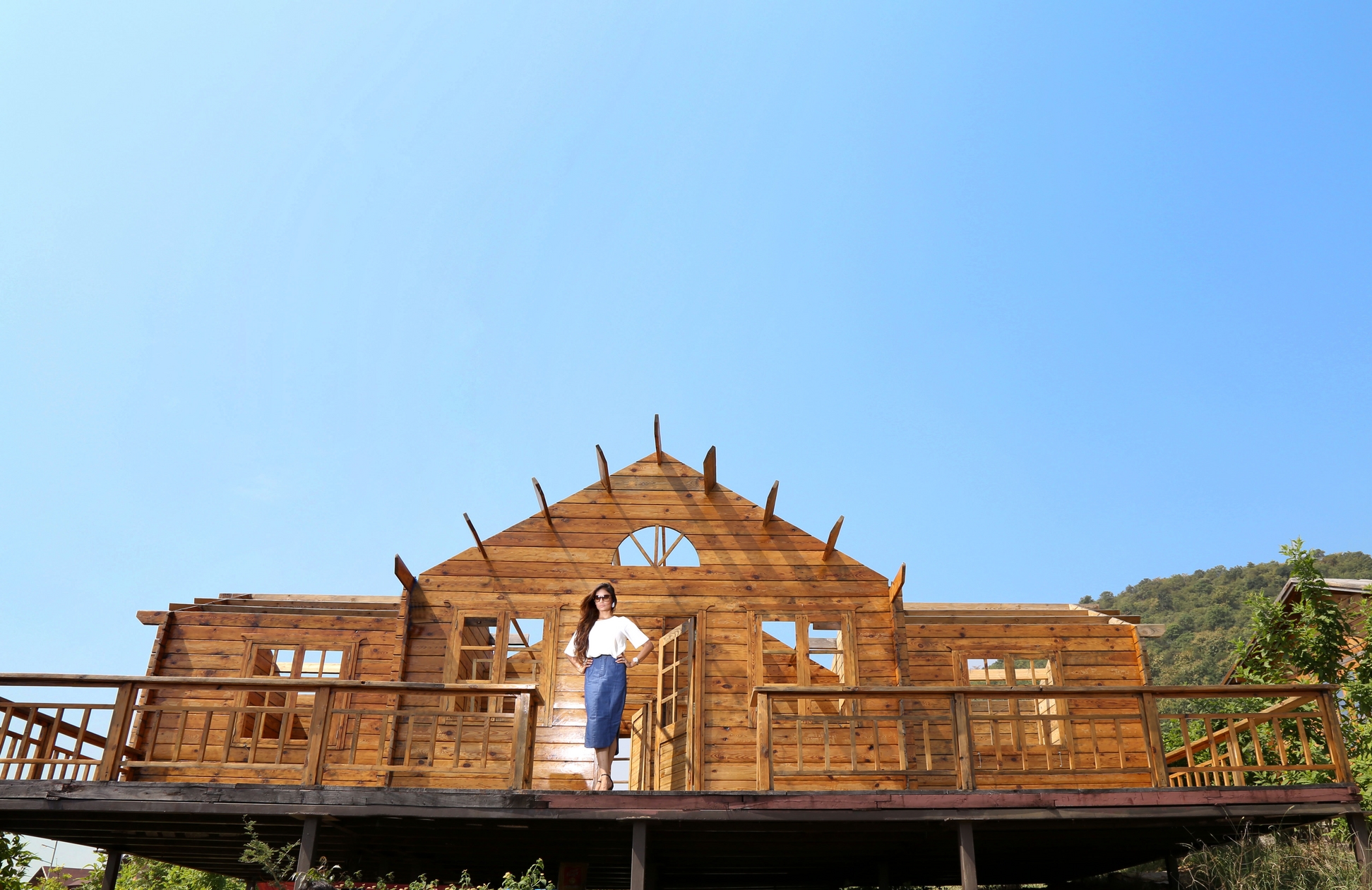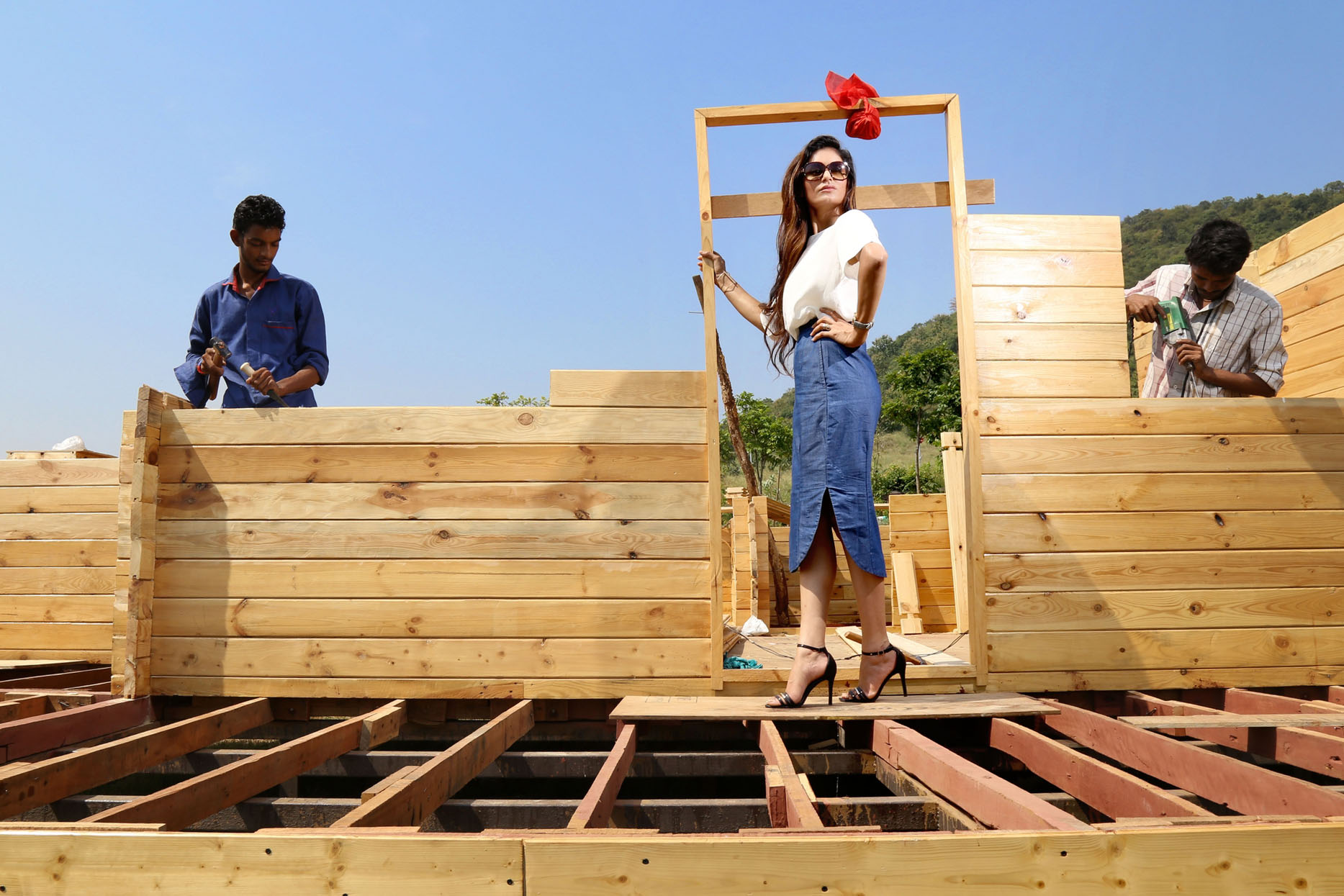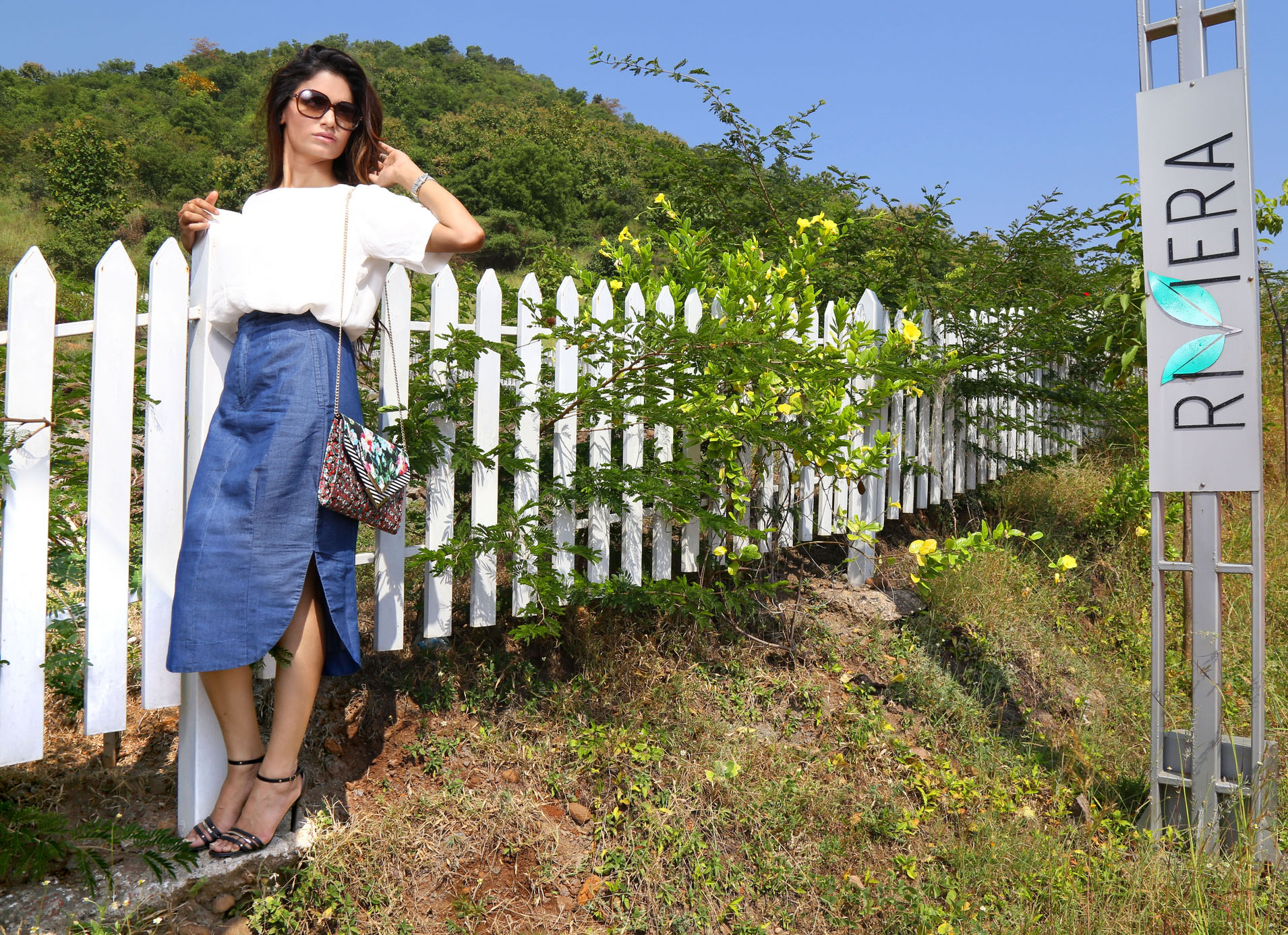 In my last trip of Indore I explored many places and i was so amazed that Indore has so many beautiful locations to offer to the travellers and the locals." Into the woods"  is one of the many places which is actually a resort made with woods, surrounded with jungle and the hills. No matter how far u see... you'll only see nature greenery and the blue sky with many coloured flowers all around.
So I found it to be a perfect place for my next blog shoot.
Indore is my hometown and I never knew that Indore is as beautiful as any other city. when i was in Indore, i always had a dream of moving out of the city to pursue my dream of becoming something and i knew its not a place to live because being a freedom lover and wandering late night on the streets wearing western cloths that makes you unique, having a bunch of female and male friends laughing with you, it was  never very welcomed in Indore. so with this kind of scenario it was hard. but now Indore is growing rapidly and it's not the same story anymore. 
This visit of mine made me realise wherever you go or travel its always the best feeling of coming back to from where you belongs. Its not just that you are going to meet your family and your childhood friends, it's also about the streets and the every single place where you lived and played and did many things that made you smile, laugh and sometimes cry…
I feel we should respect our city that we realise after getting away the importance of it. It's our lovely HOMETOWN.
As for the dress, wearing a casuals is always in my top list because its always comfy and stylish. And when it comes to Denim its always first choice for most of us. Because Denim is always classic and versatile. You can never go wrong with Denim, wearing it multiple times in any form of jeans shorts a dress jacket it always gives you the complete look.
I fell in love with this Denim skirt not just because of the colour, but the pattern of skirt was unlike something I'd worn on the blog before, and it was super comfortable as well. The U shape and side slits of this skirt gives me the completeness of being stylish.
When it comes to high street brands, I can safely say that Chemistry has been one of my absolute favourites, and I couldn't be happier that we finally have access to their pieces! I went for a slightly formal option for this post.I wanted to go with easy layers because its time for the weather to get a little chilly (hopefully soon) and layering a white camisole which has this long sleeves made out of the nicest fabric and too comfy with Denim skirt is the most adorable combination , and some black heels to bring in some contrast, and then completed the look with those one ear cuffed with feather hanging.
I shot for my blog in this beautiful place named "Riviera Hills" Located at hill slope of Ralamandal, Indore in 5000 sq. Ft area giving you all essence of nature. It's a leisure farm house where you can spend quality time with your family or group of friends. It has built in cottages with restaurant which Is situated on the lap of nature leaving you intoxicated. 
The built with small wooden houses and cottages makes it look so beautiful and gives you all the royal safari ambience.
I hope you guys enjoyed this post as much as we enjoyed working on it. We've got more coming in this series, so stay tuned! And don't forget to check out Chemistry's collection.
Top and skirt from CHEMISTRY, heels from MADAM, handcuff and earings from ALDO, make up by SHADES.
Until my next post,
Stay Voguish Stay Happy,
GAZAL.