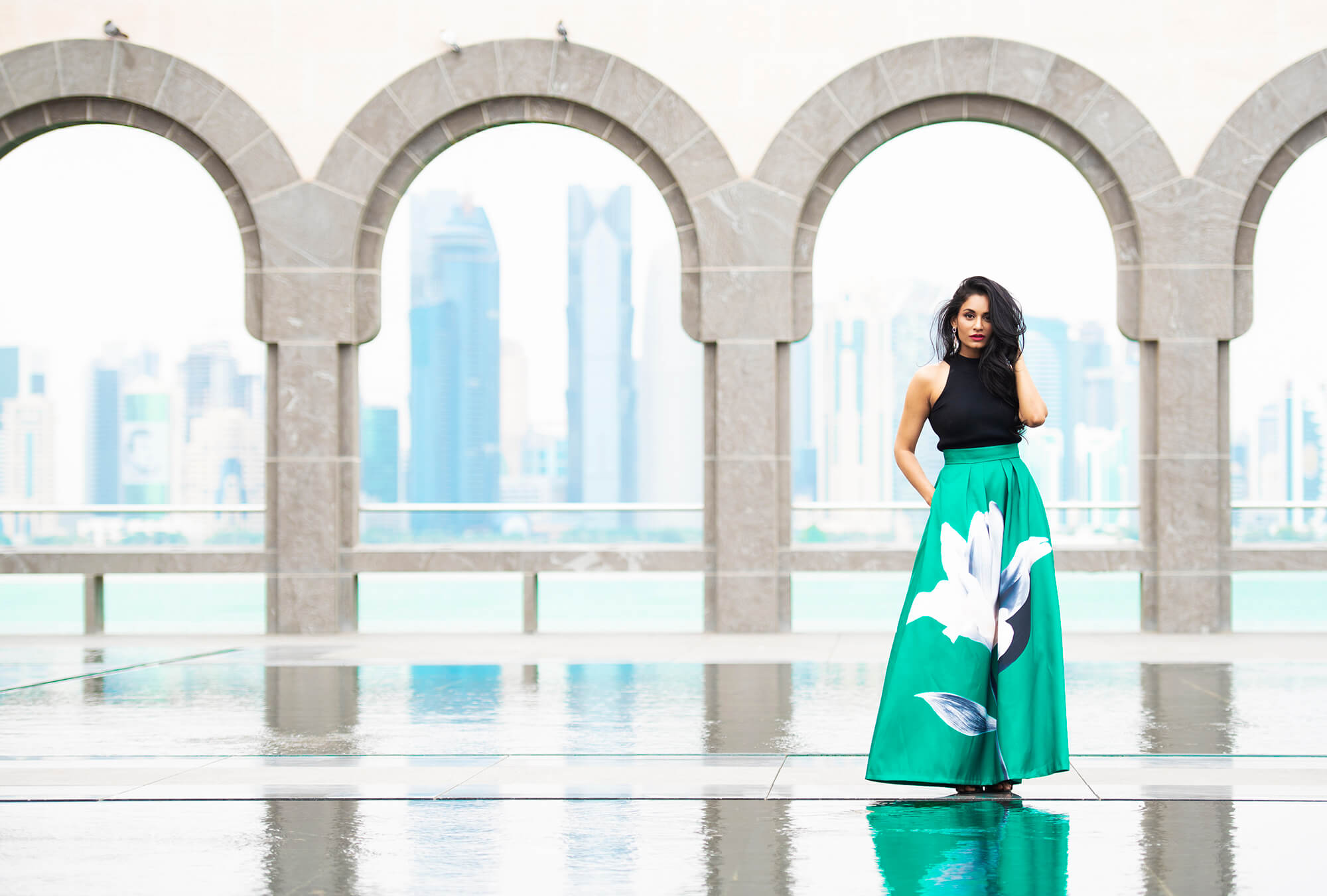 Slay street fashion with high waisted long skirts
If you are following me since a long time  you know me, I like to keep my styling minimal and effortless. And that's the  one reason I choose to keep one focal point in my look.  Too many elements in one look is not my cup of tea. I like the idea that when people see you, it ought to be straightforward and thats what  makes the look diffrent and very stylish. And i guess this is why I always keep my eyes on the fashion pieces, making my look effortlessly eye catching. And i surely dont mind to spend few extra buckes to keep it looking fabulous.
Its all about creating the best look. Adding a little twist to the conventional ideas has always been my favourite when it comes to fashion. An incredibly comfortable and effortlessly stylish look is all we need. And to be honest, I must say a hipster look for street fashion seems too mainstream.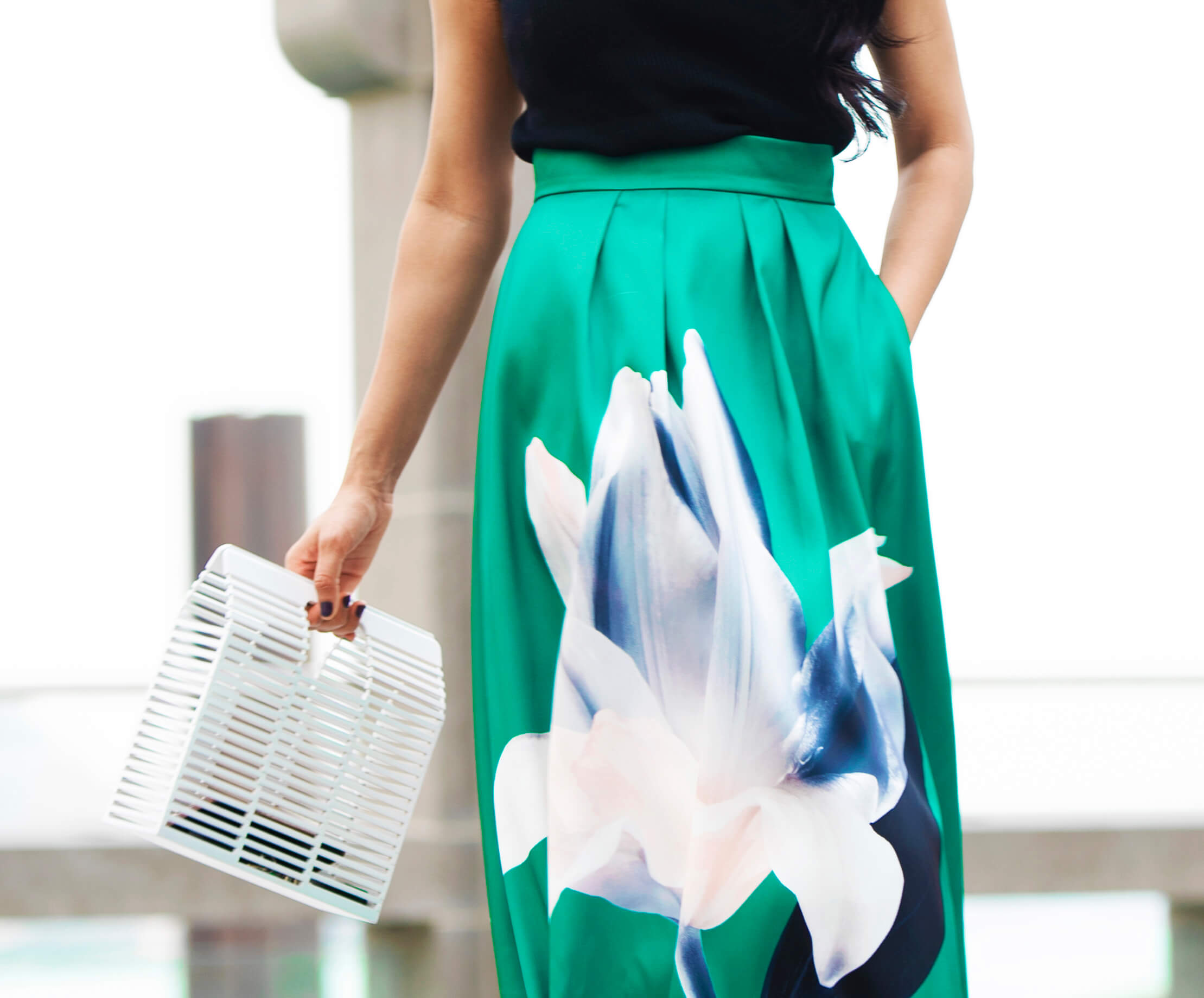 Floral skirts and minimal tops go really well. I can even wear these for special events without compromising class, elegance or style. While choosing a floral skirt keep in mind that, small and delicate florals are perfect for a boho look. When it comes to modern outfits, big and bold blooms are better suited.
Here, I have combined high waisted long skirt with a minimal top. The skirt with its waist made to the perfect fit without elastic, brought out the best shape. The color jade green is a great compliment to classic colors. And when I paired it up with neutral hues, it gave me the perfect classy look . A full skirt adds volume, that means there is room for pockets!  And to top  the glam look, I paired it up with high heels and a simple, yet elegant bag.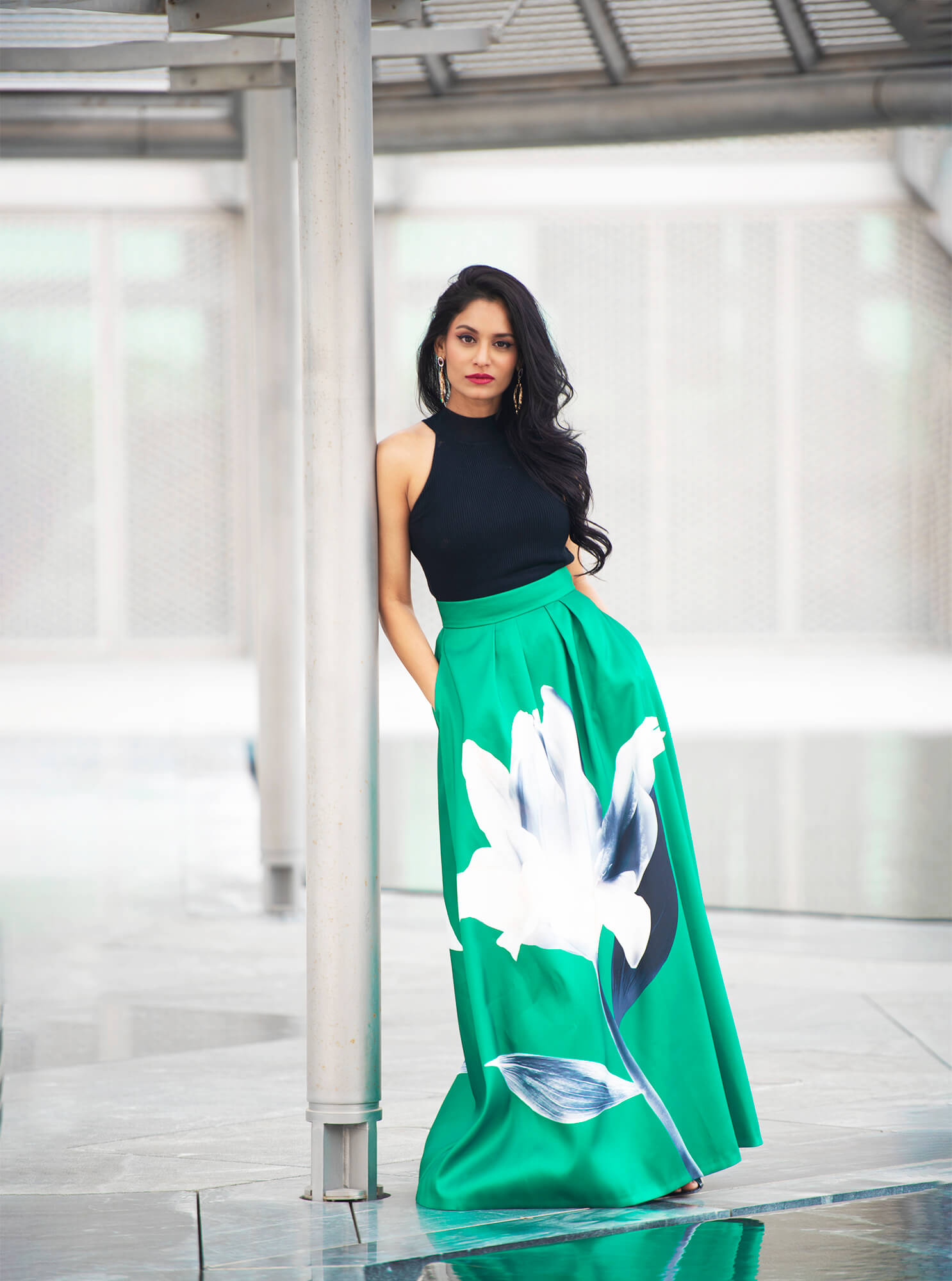 Top - Zara
Skirt - Coast
Earrings - Aldo
Bag - Riva
Sunglasses - Rayban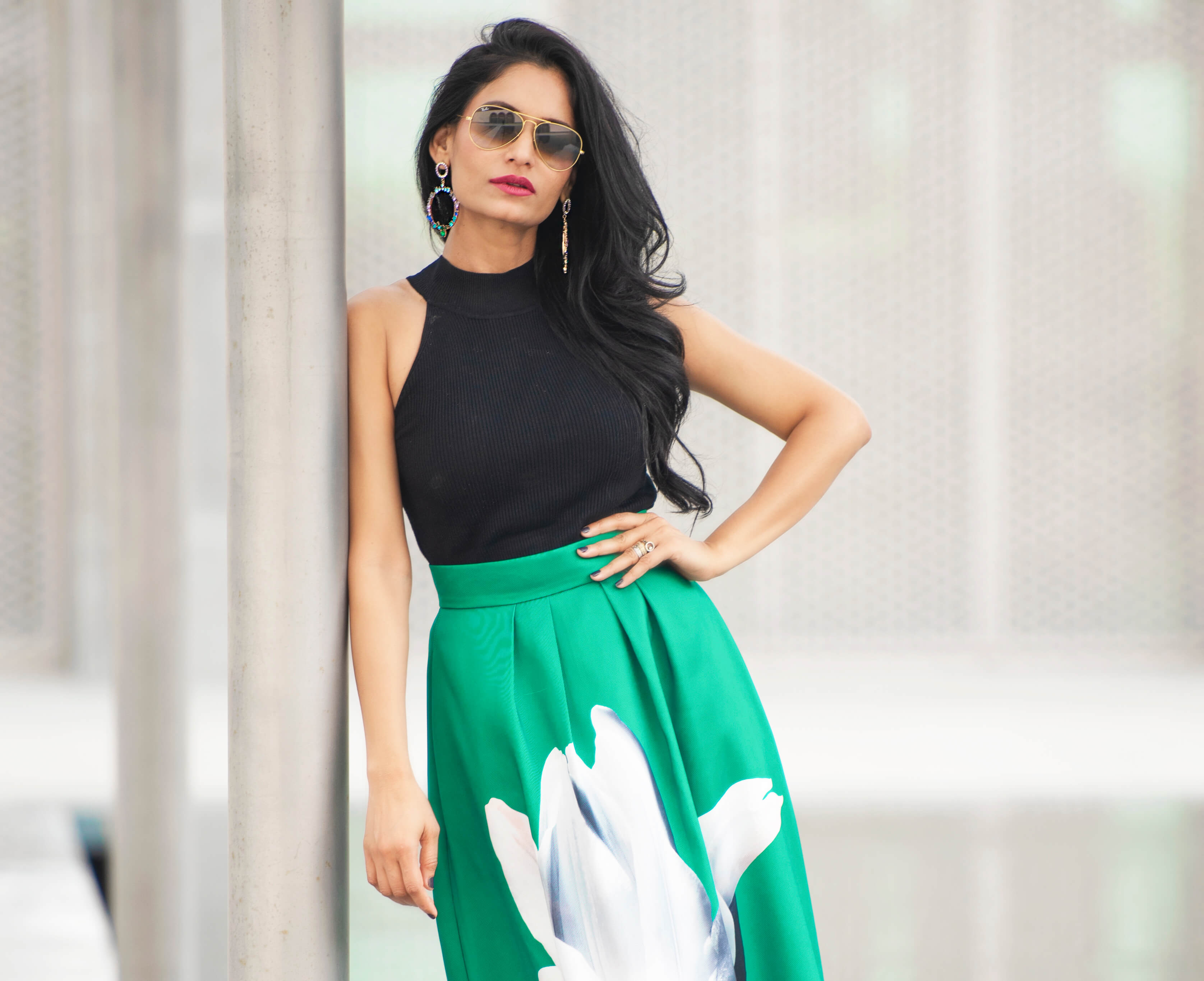 I hope you enjoyed the gallery.
Signing off for now,
until my next post
Stay Voguish Stay Happy,
Gazal
Shot by Monica Justine