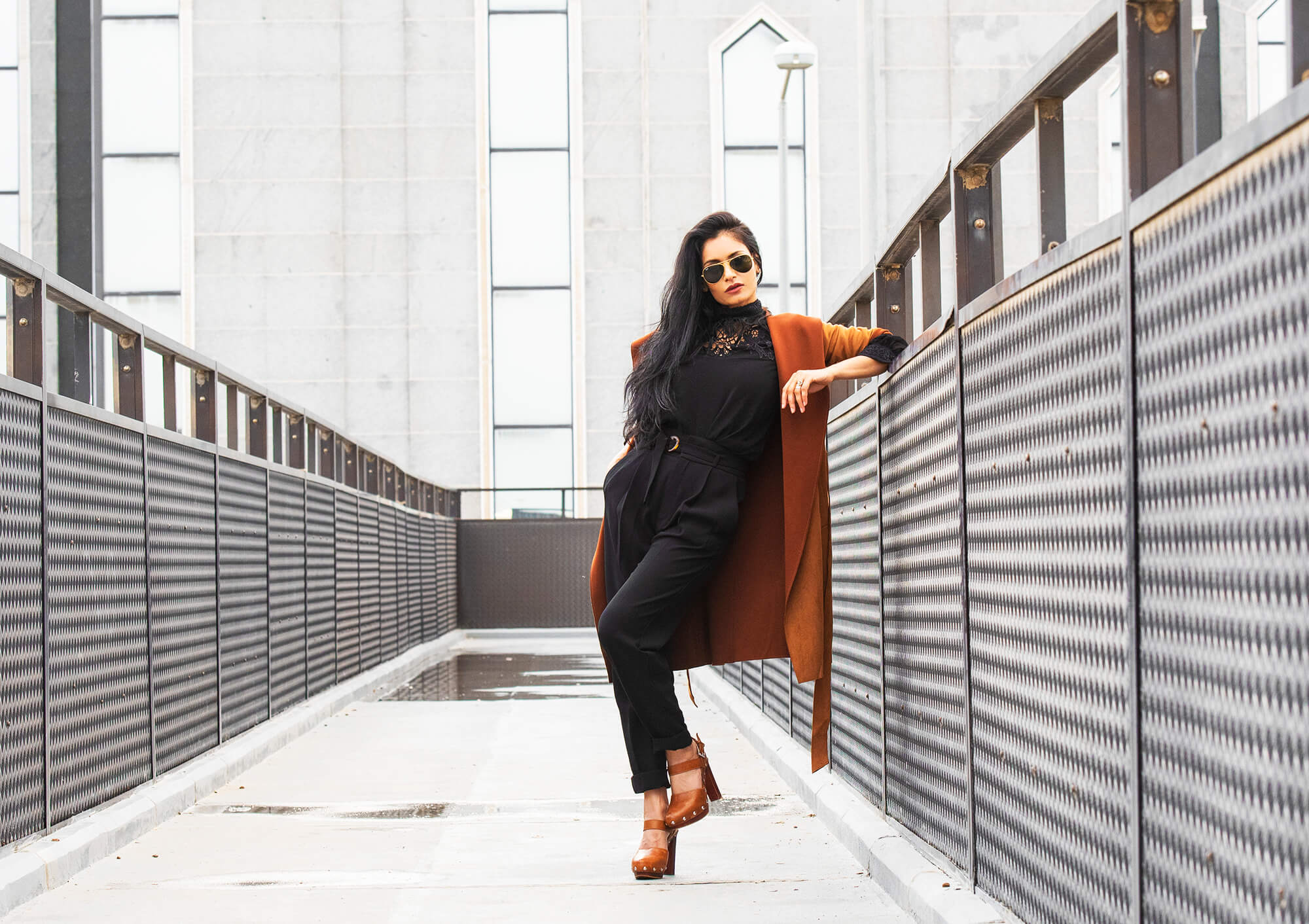 Forget about the cold weather outside and warm up your wardrobe in urban style. The cold never bothered me from slaying in winter. I am gonna walk you through how I styled my winter evenings. I agree that clothing for winter can be tricky, you want layers over layers but not too thick, but at the same time comfortable. Well here is what I did: A high neck top with a high waisted trousers. And guess what? It checks all the boxes.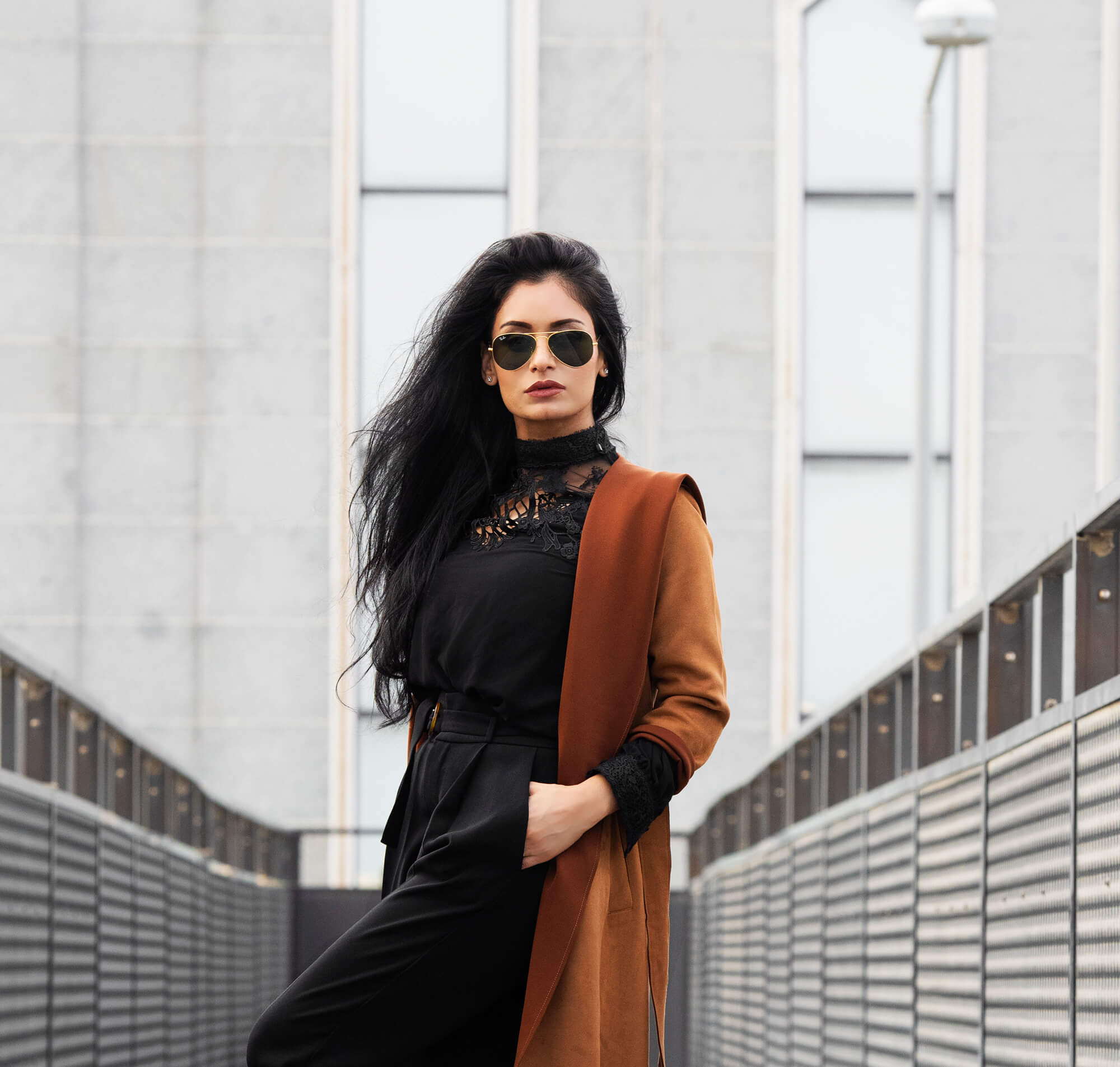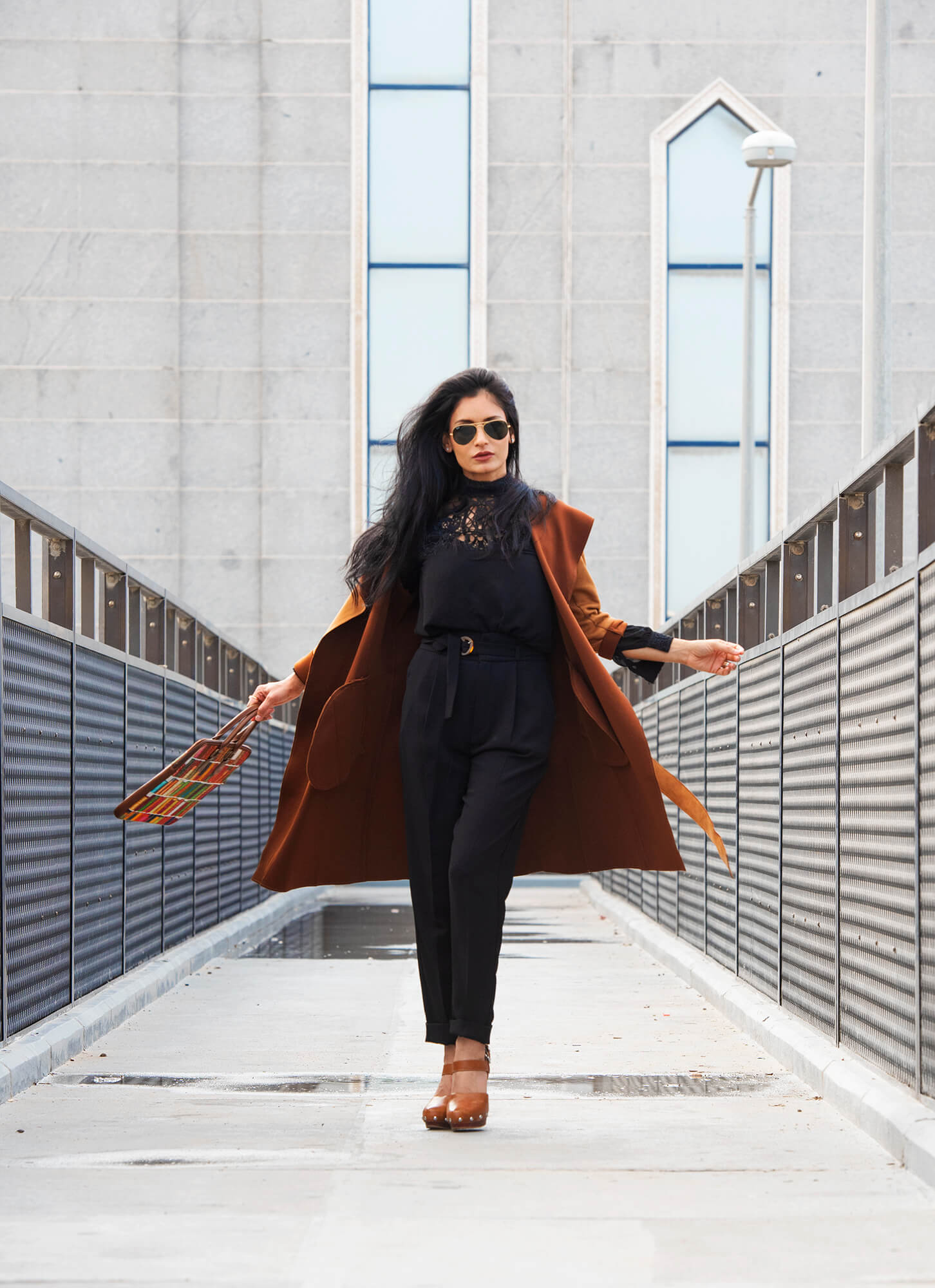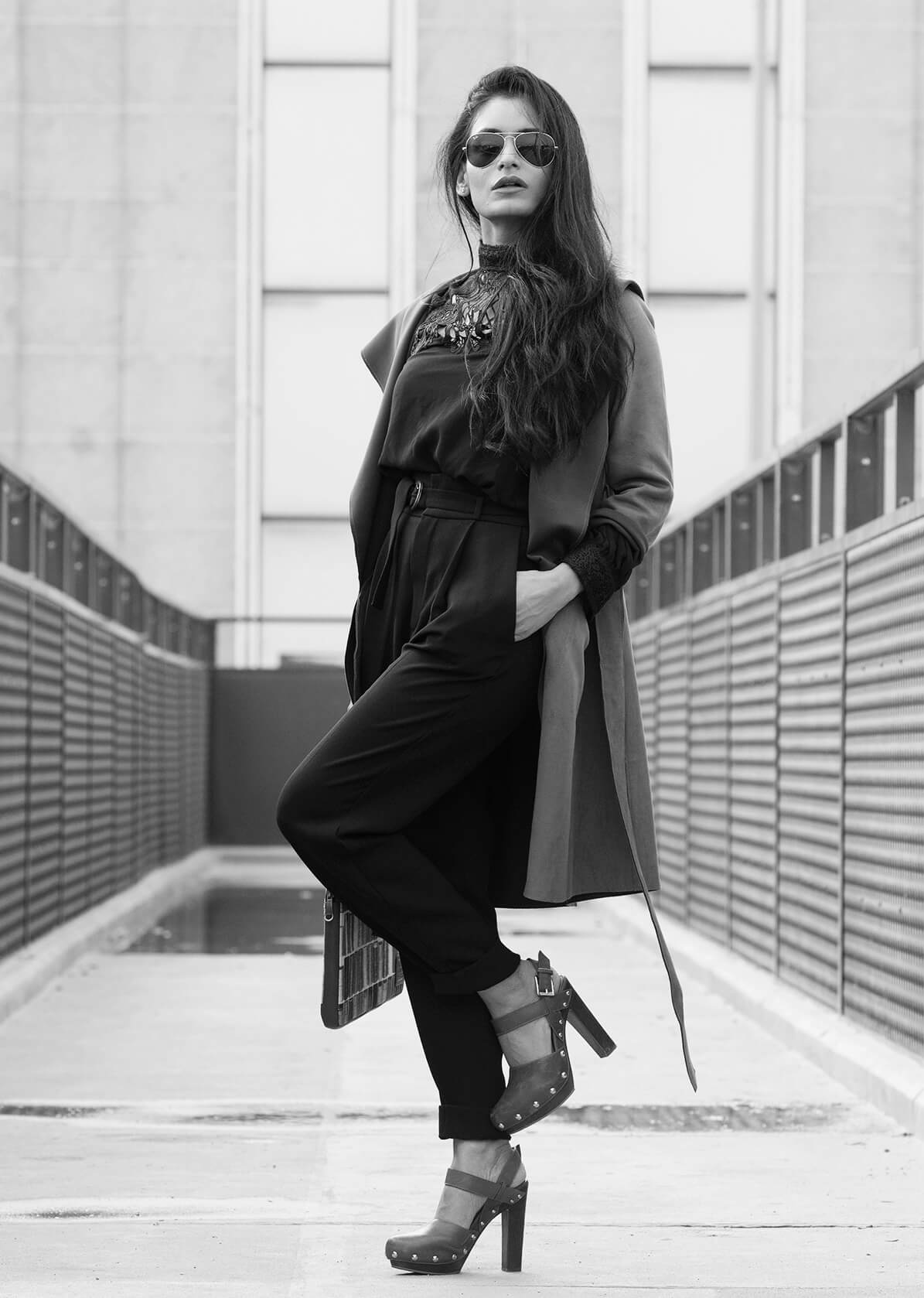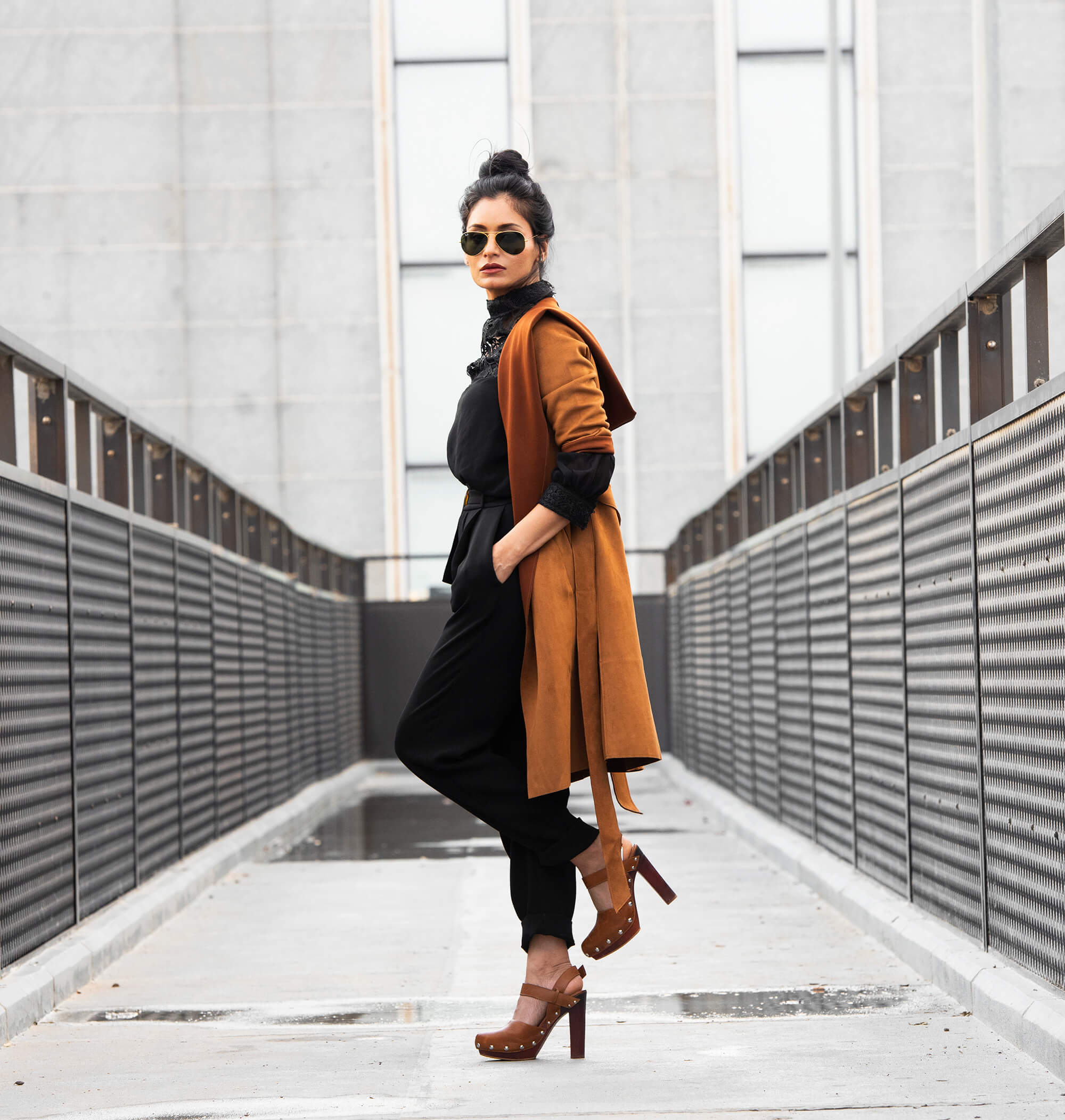 Honestly this would be one of the best statement style dress I have ever owned. Here I have chosen a lacy full sleeve high neck top with a high waisted trouser. The lacy design was a super awesome choice, I mean how voguish can you go in winter? I'd say lacy voguish. To break up the straight line flow of the outfit, I added a belt. This look gives you all the confidence you need as it embraces all your curves and you flaunt your way all through the day. The trousers ends just above the ankle slimming my entire look. To break up the monotony, I layered it up with a taupe brown trench coat. I matched the heels with the coat. the chunky brown heels gave the perfect edge to the sleek chic look.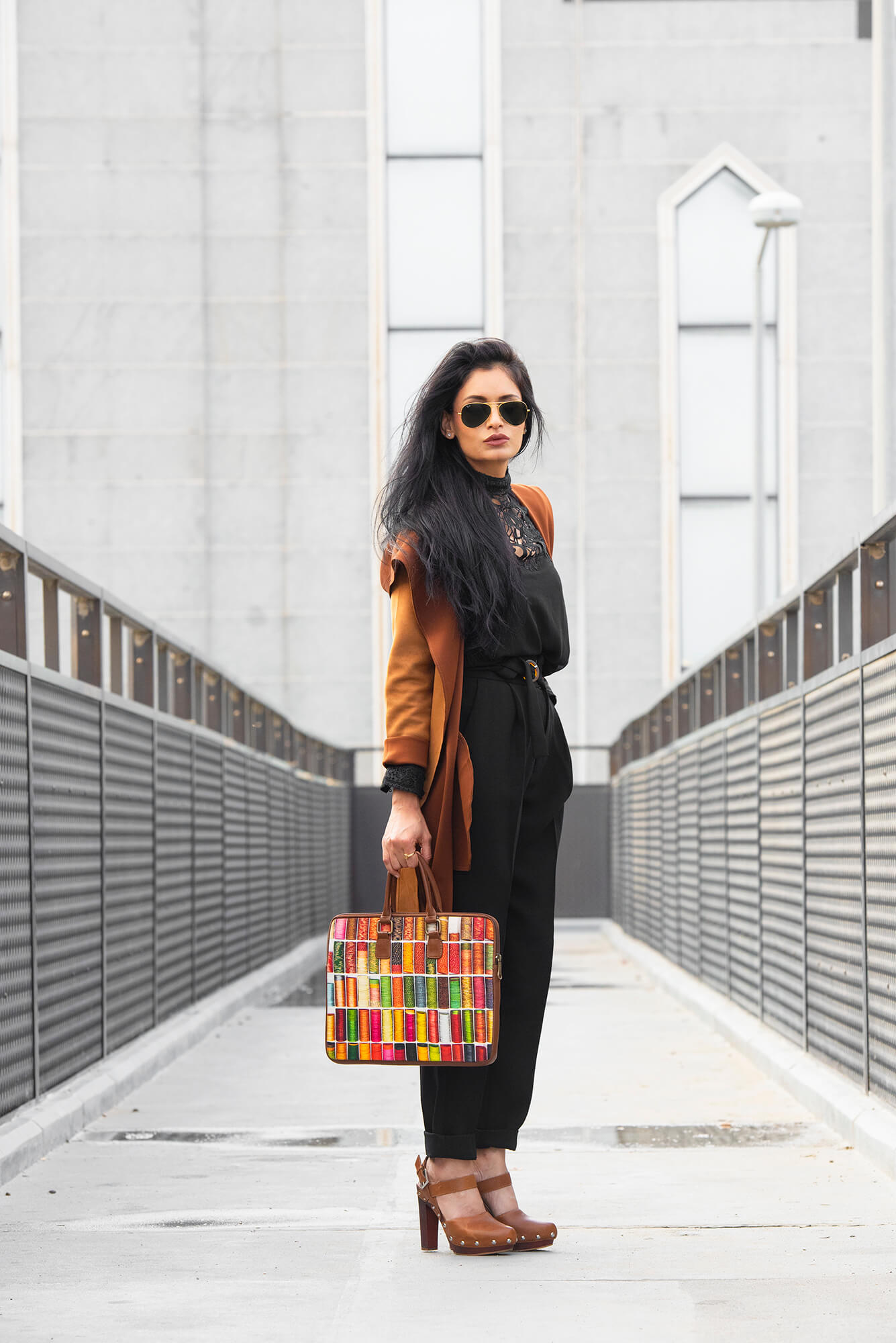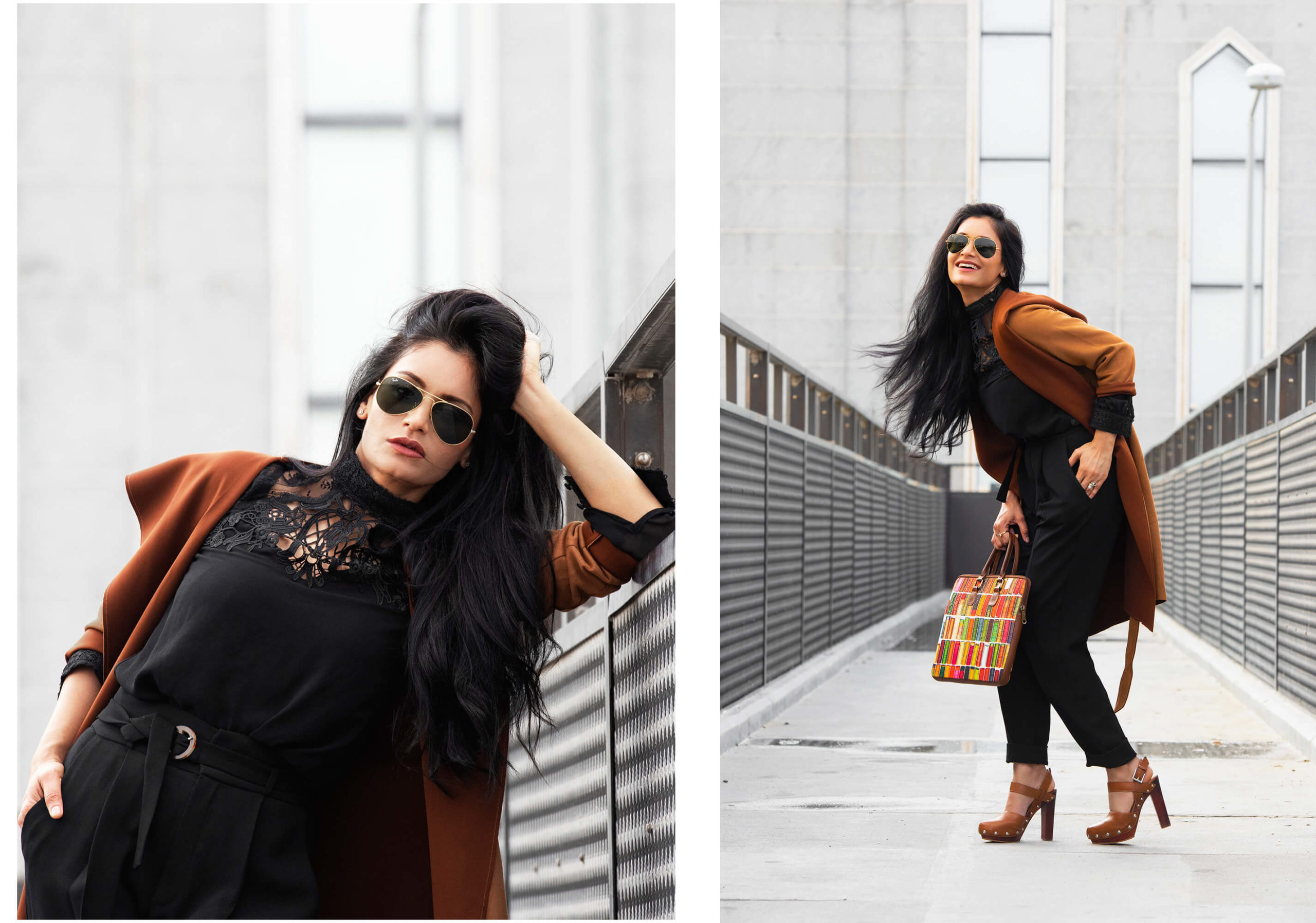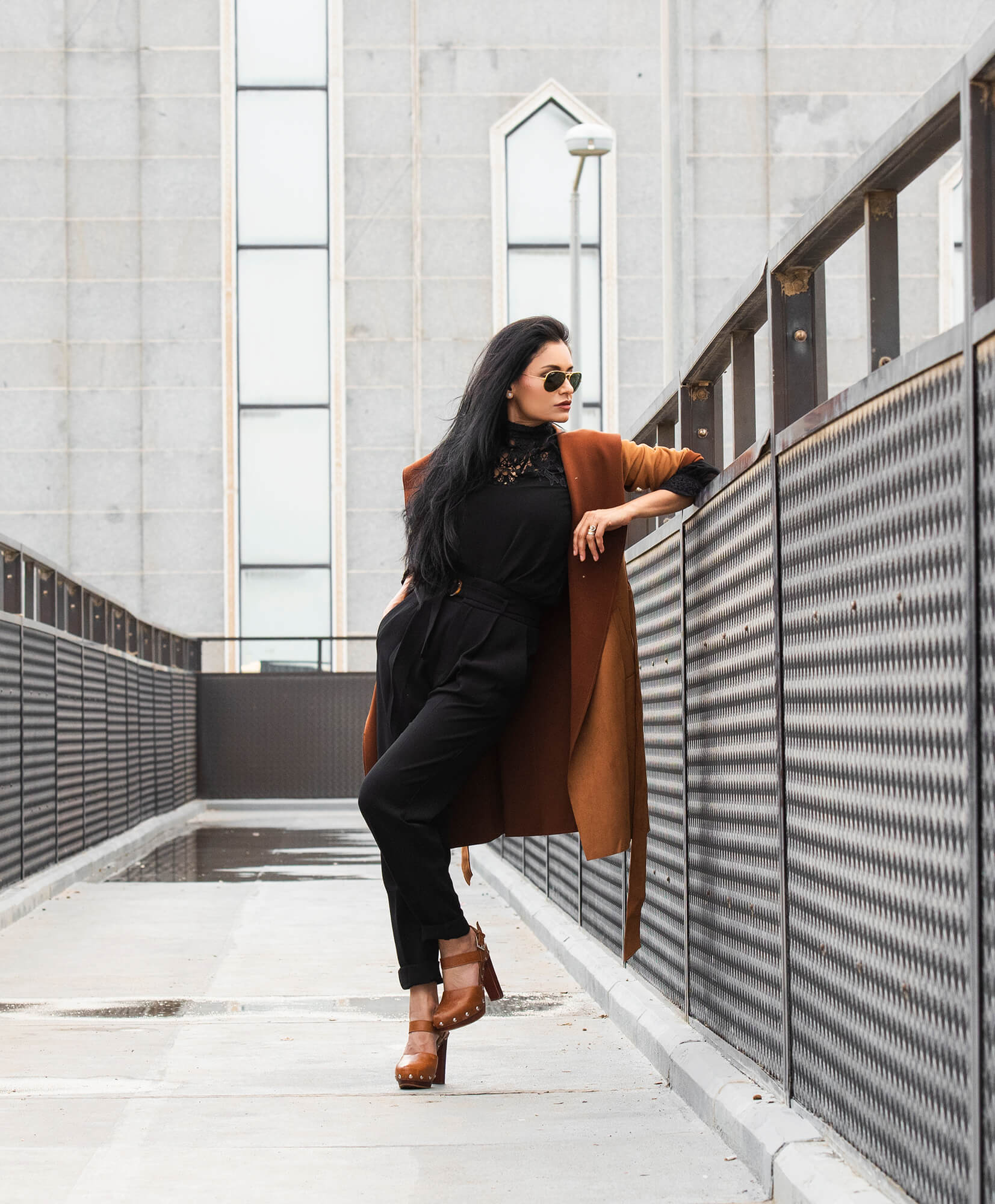 Top - Lipsy London
Trouser - Mango
Coat - Riva
Shoes - Vince Comuto
Shades - Rayban
Bag - Tresemode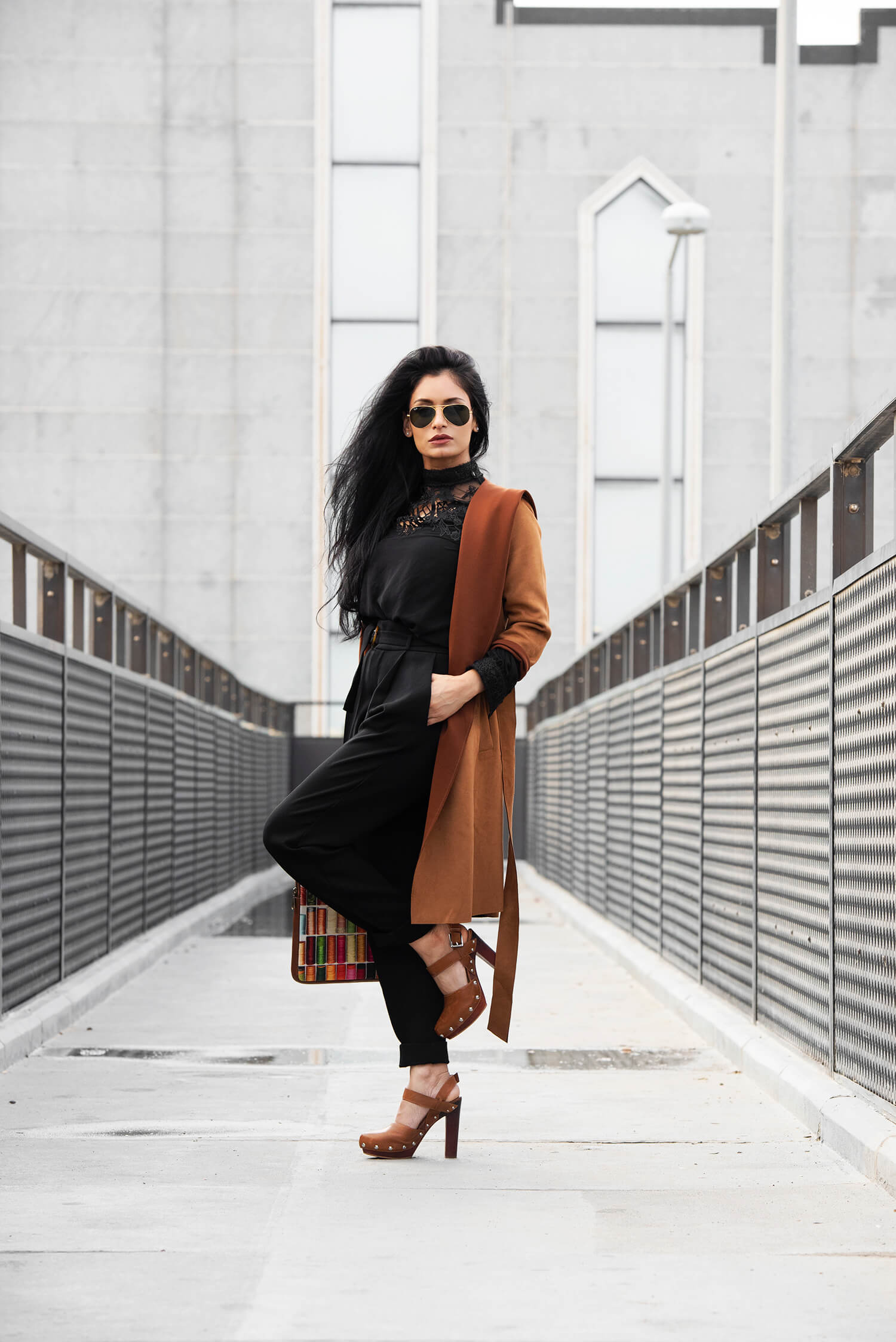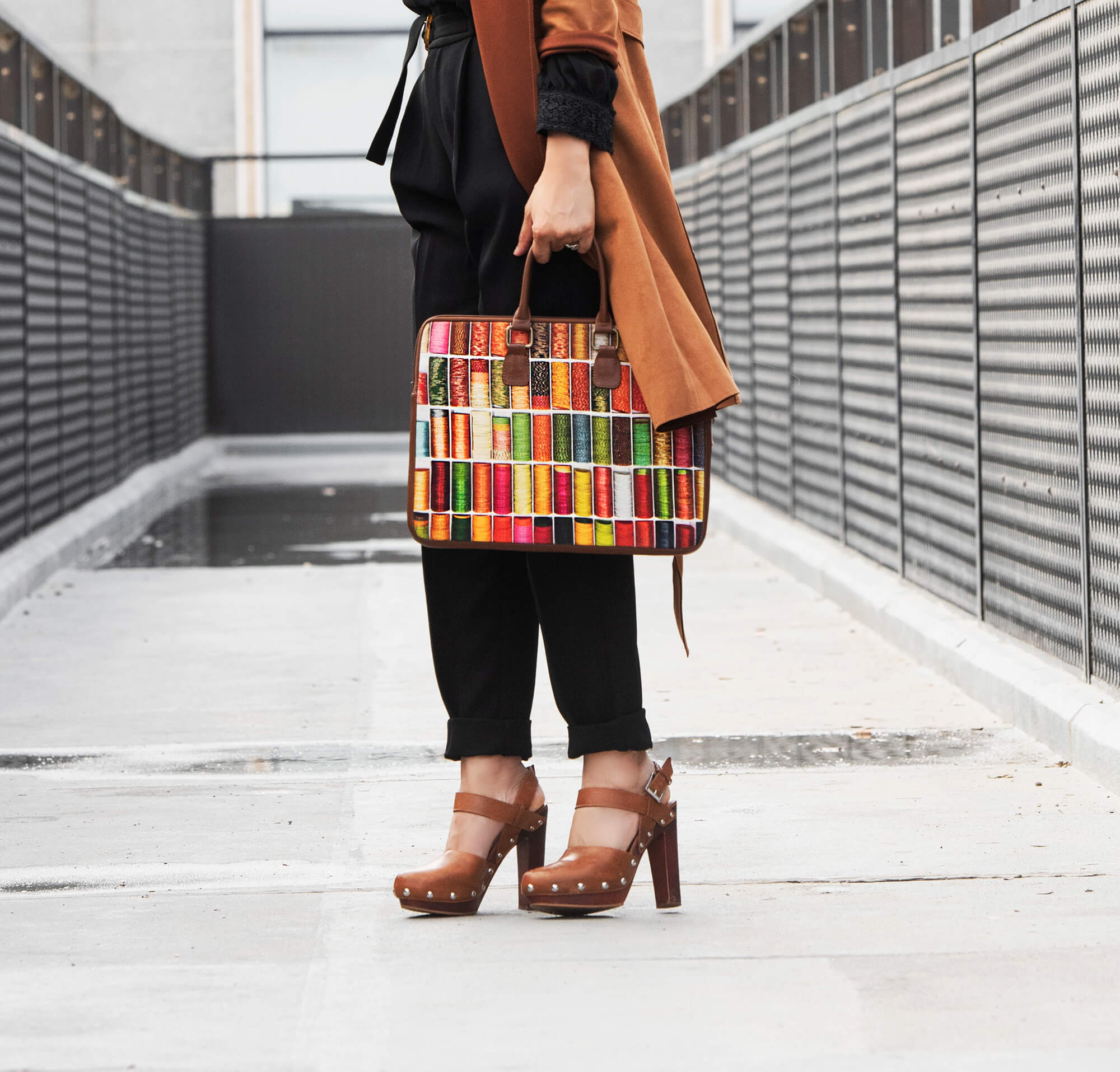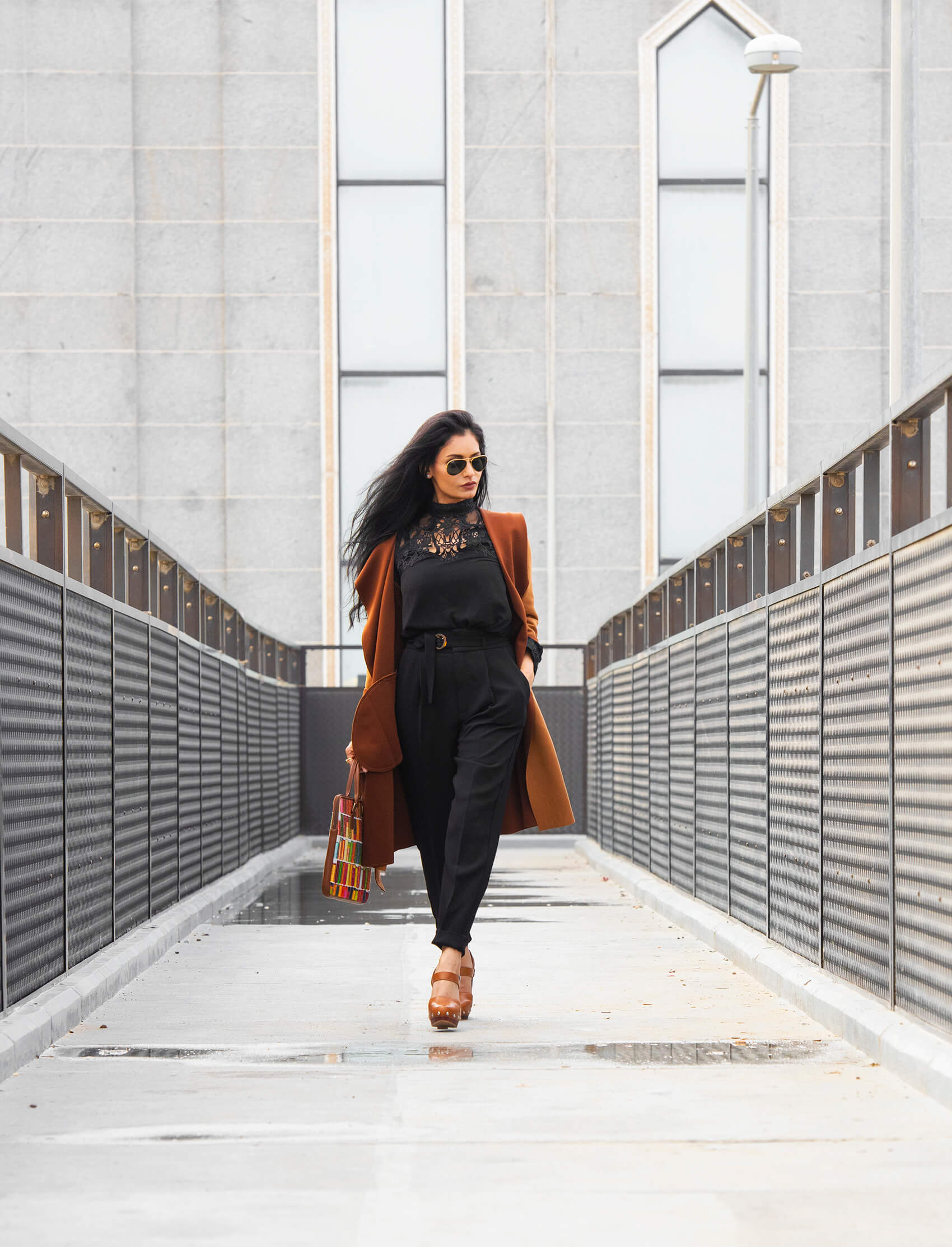 The choice of accessories for these kind of outfits can too, be tricky. You have to blend in making sure you don't swamp in the whole attire. Black branded shades and simple nude makeup go a long way. The multicolored laptop bag gave an ebb to the entire flow of the outfit. When it's all black, go multicolor with bags. A much-needed wow factor indeed!
More like a lazy winter morning, my entire look seem effortless nonetheless perfect for a winter-y day. Not too many layers but all the more comfortable and simple. Ease your style in winter and grab a smoothie for the ride. Wishing you all a happy new year!