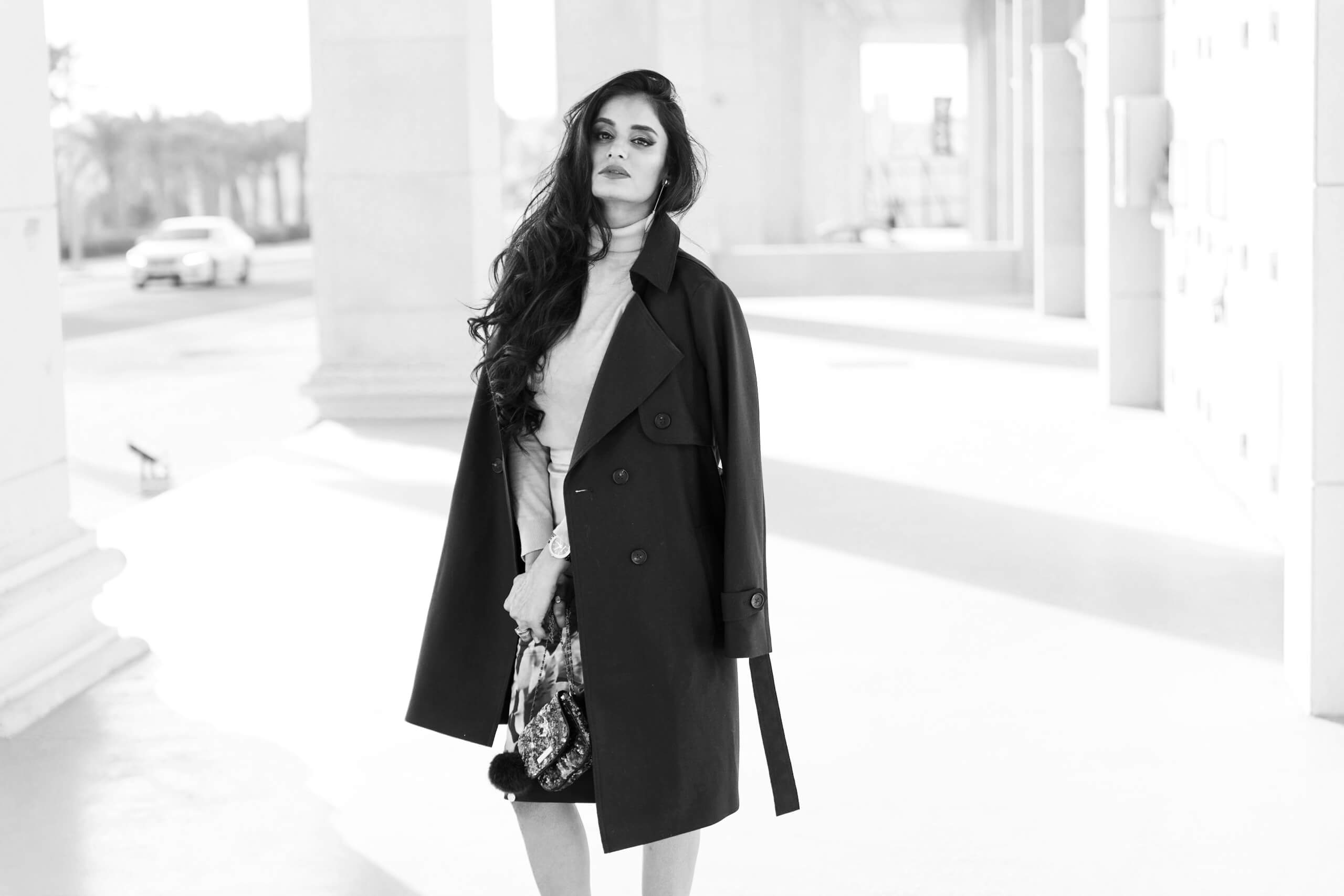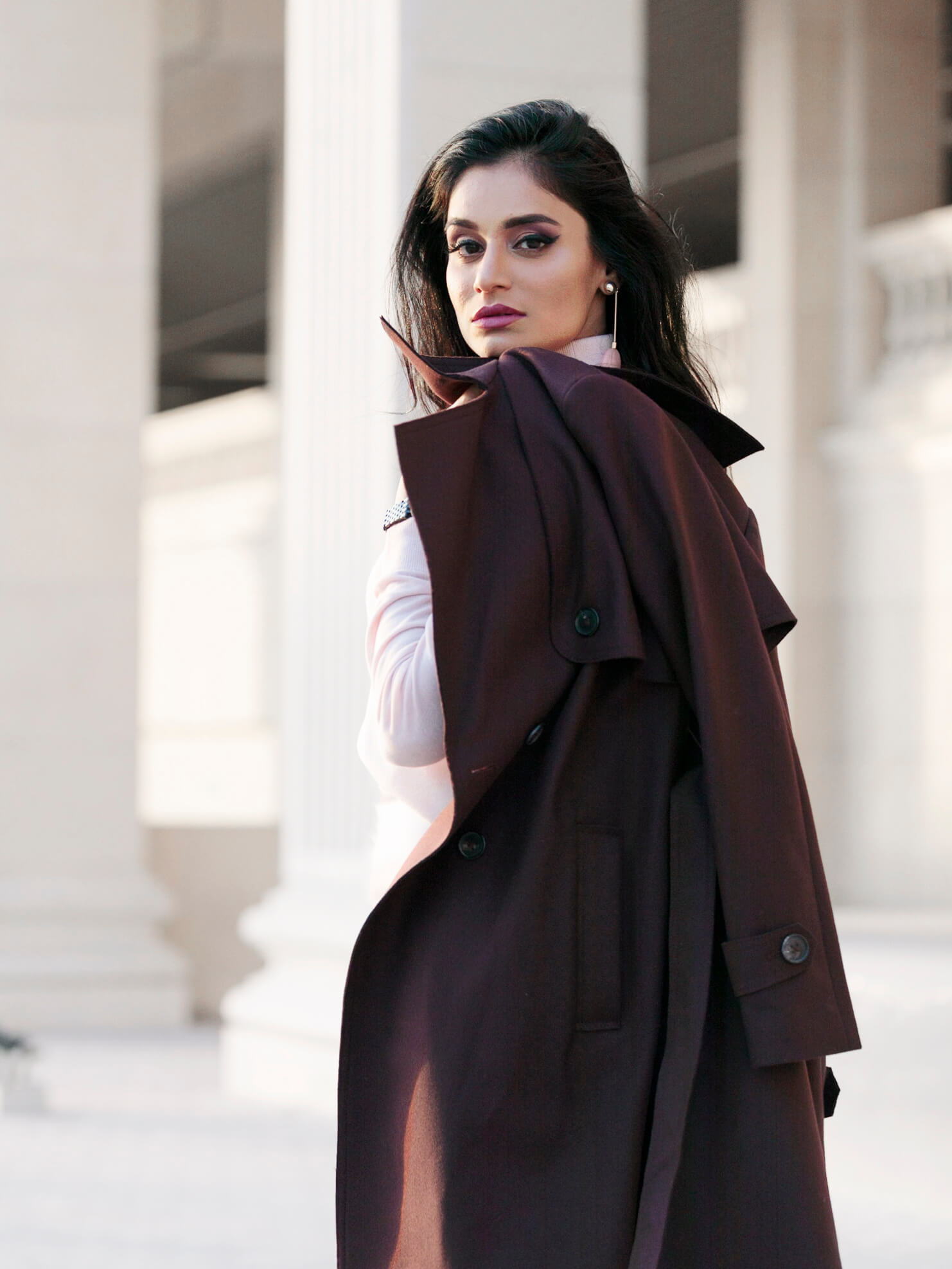 Well, being a fashion designer and stylist I've been asked many times to what's the easiest way of looking stylish fashionable and elegant every single time ? Well there are a lot of things which should be kept in mind but today I am sharing my way of looking alluring and stylish in winters.
I love getting into long jackets in winters being the reason , it automatically adds up instant glamour to your look . The good thing about long jackets is you can layer it up with any outfit .Be it denim with tee, little black dress or pencil skirt with shirt you can layer long jacket or winter coats with it to make it look stylish without extra efforts. For this all you have to do is just pay little attention to cool contrast.
When i spotted this dazzling and astonishing winter coat at Massimo dutti. In the very first and fleeting glimpse i fell in love with its colour, I was sure the plain purple jacket with buckle details would look great with pastel pink, and the good thing was i have this nice pastel pink pencil skirt from coast which has stunning flower prints mixed in purple colour. So while i was in store i already styled the look and i knew that i am layering this purple jacket with pastel turtle neck tee and pencil skirt.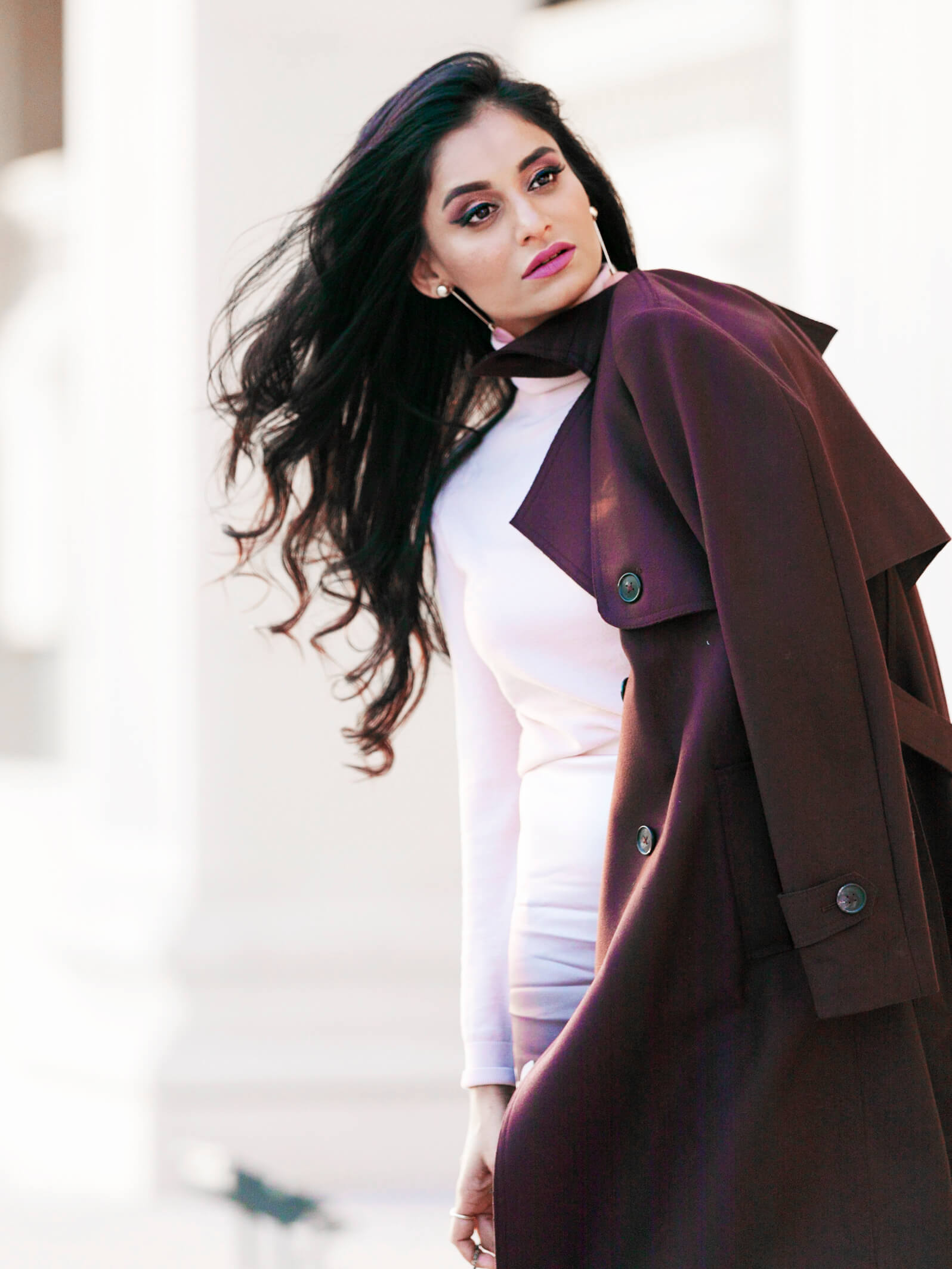 Jacket and Tee : Massimo Dutti,
Skirt : Coast,
Sling bag : Victoria Secret ,
Shoes: Charles and Keith.
Eearring: Aldo.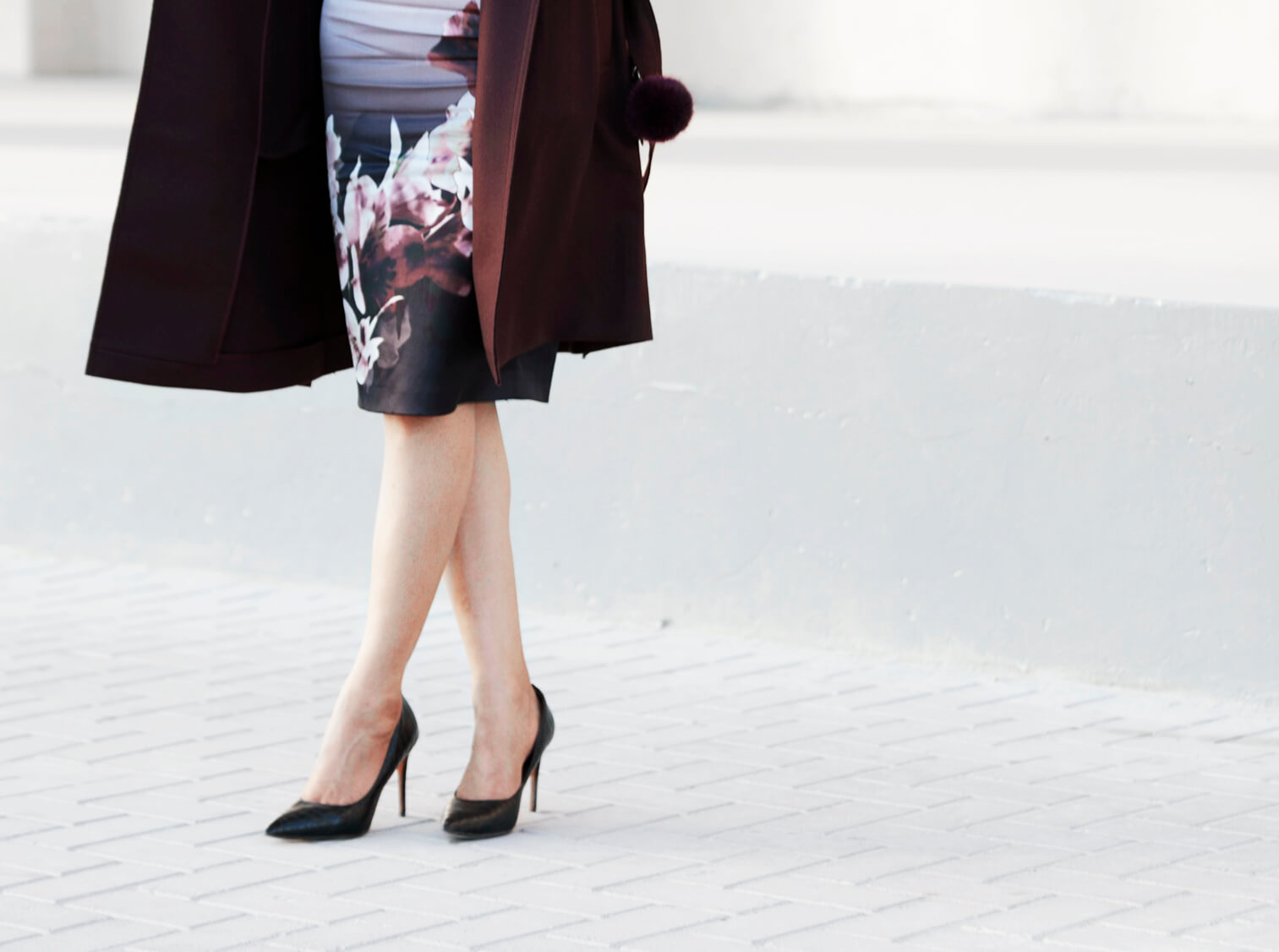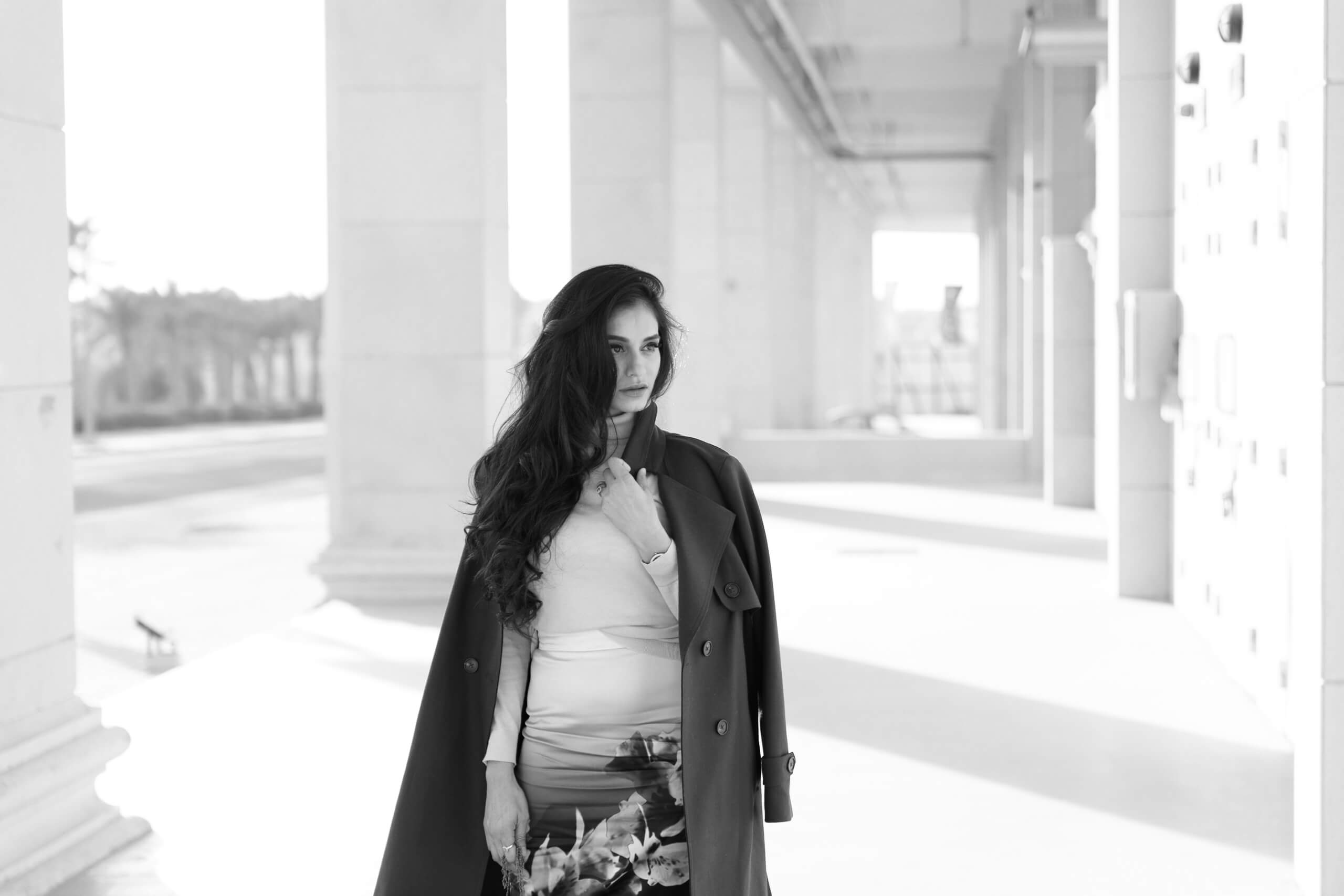 Generally, when I tailor a new look, certain elements that I keep in mind are, that it should be easy and effortless to wear and along with that, it should have a one centre point of attention. The focal point in a look can be anything right from a scarf, a brooch, a detail on the garment, or it can be any beautiful piece of accessory but for me there should only be one focal point in any look. For the winter look I wanted the winter coat to stand out as the centre of attraction and that's why I kept the rest of dress in light pink. By just providing a little contrasting flower print skirt along with high heels I was absolutely ready to flaunt the winter with style and look glamorous as usual.
I hope you liked the look and shoot.
Signing off for now, Until my next post,
Stay Voguish Stay Happy
Gazal
Make Up by Sakshi Tejpaul
Shot by Nigel Pearce