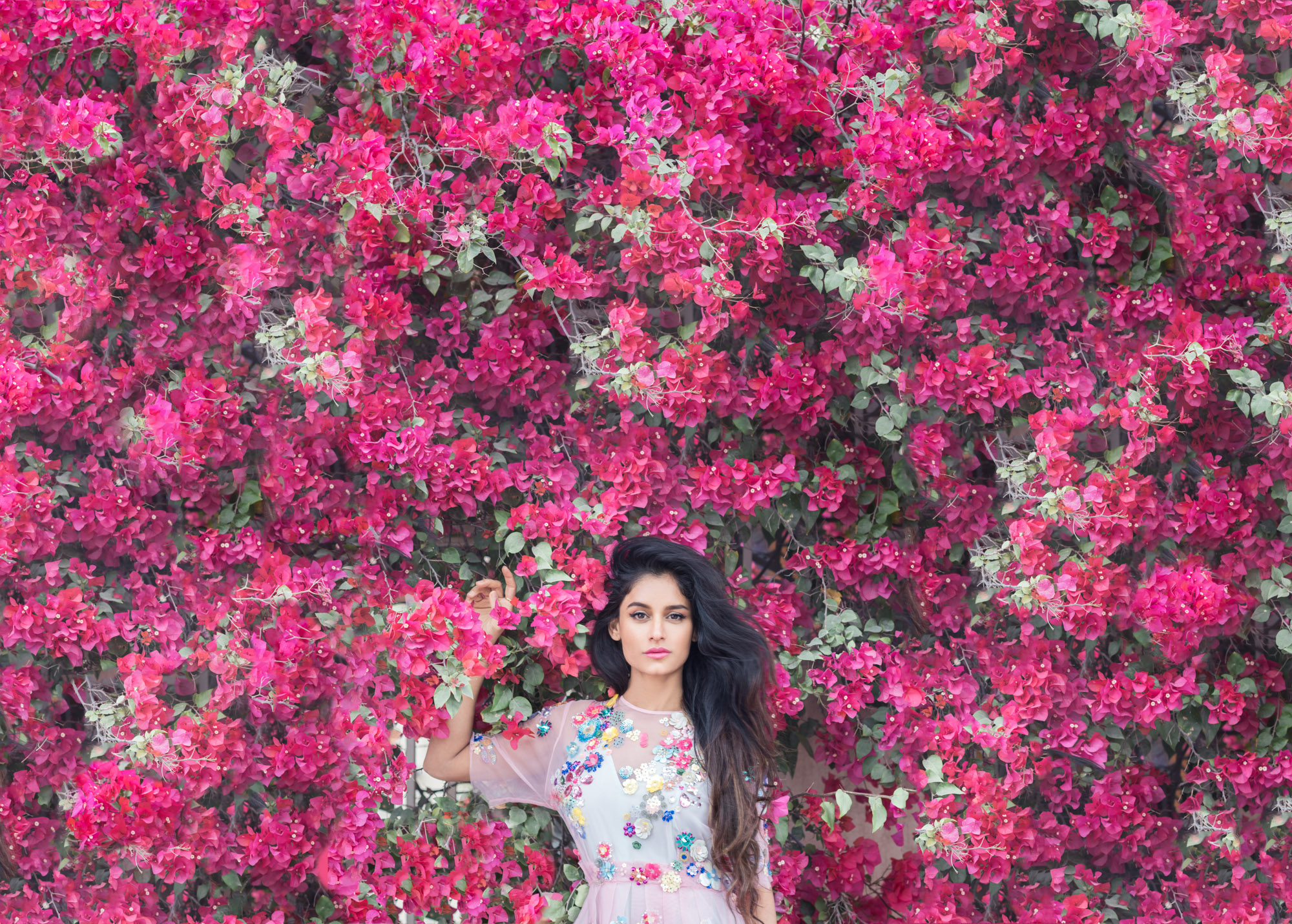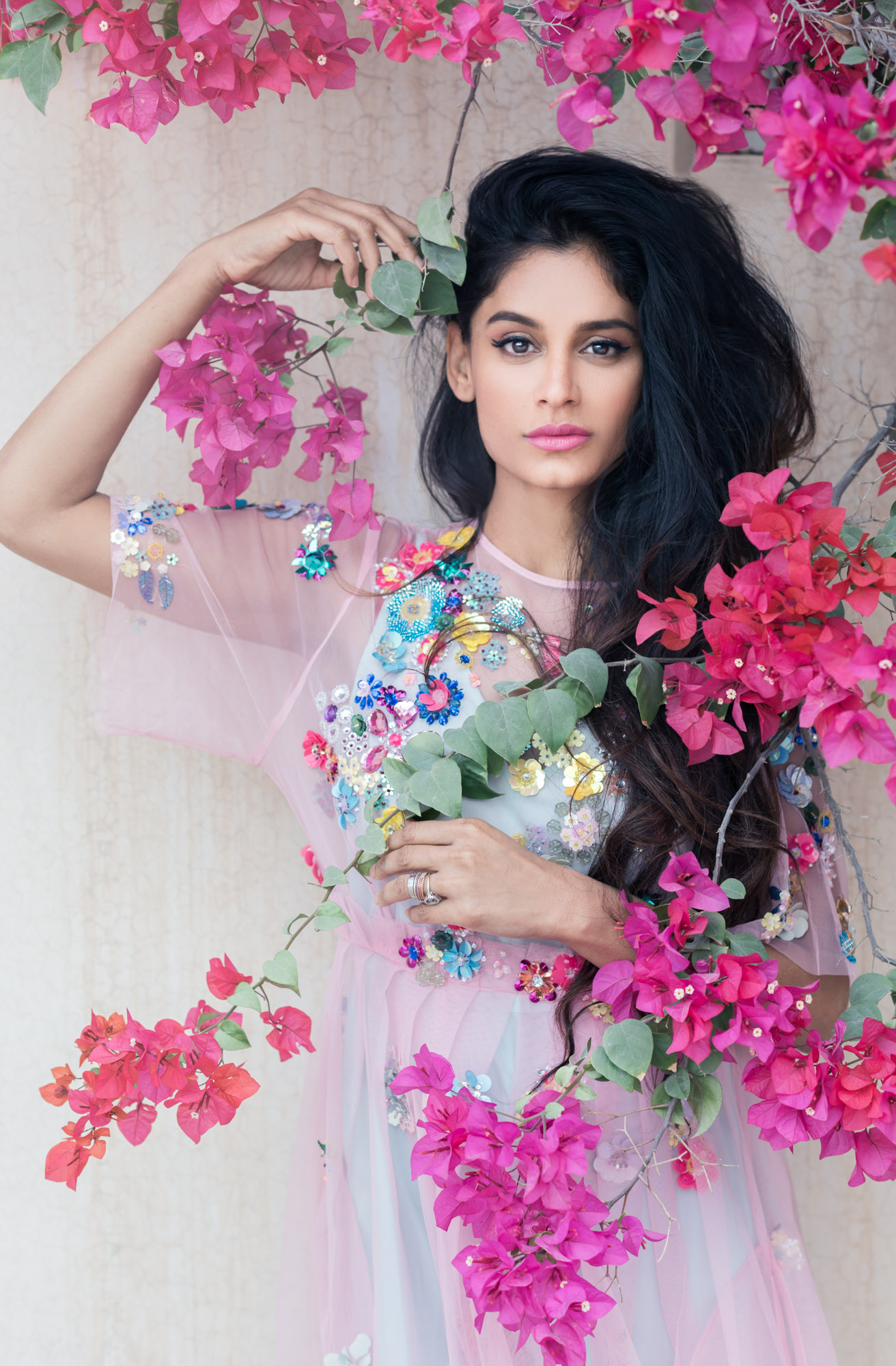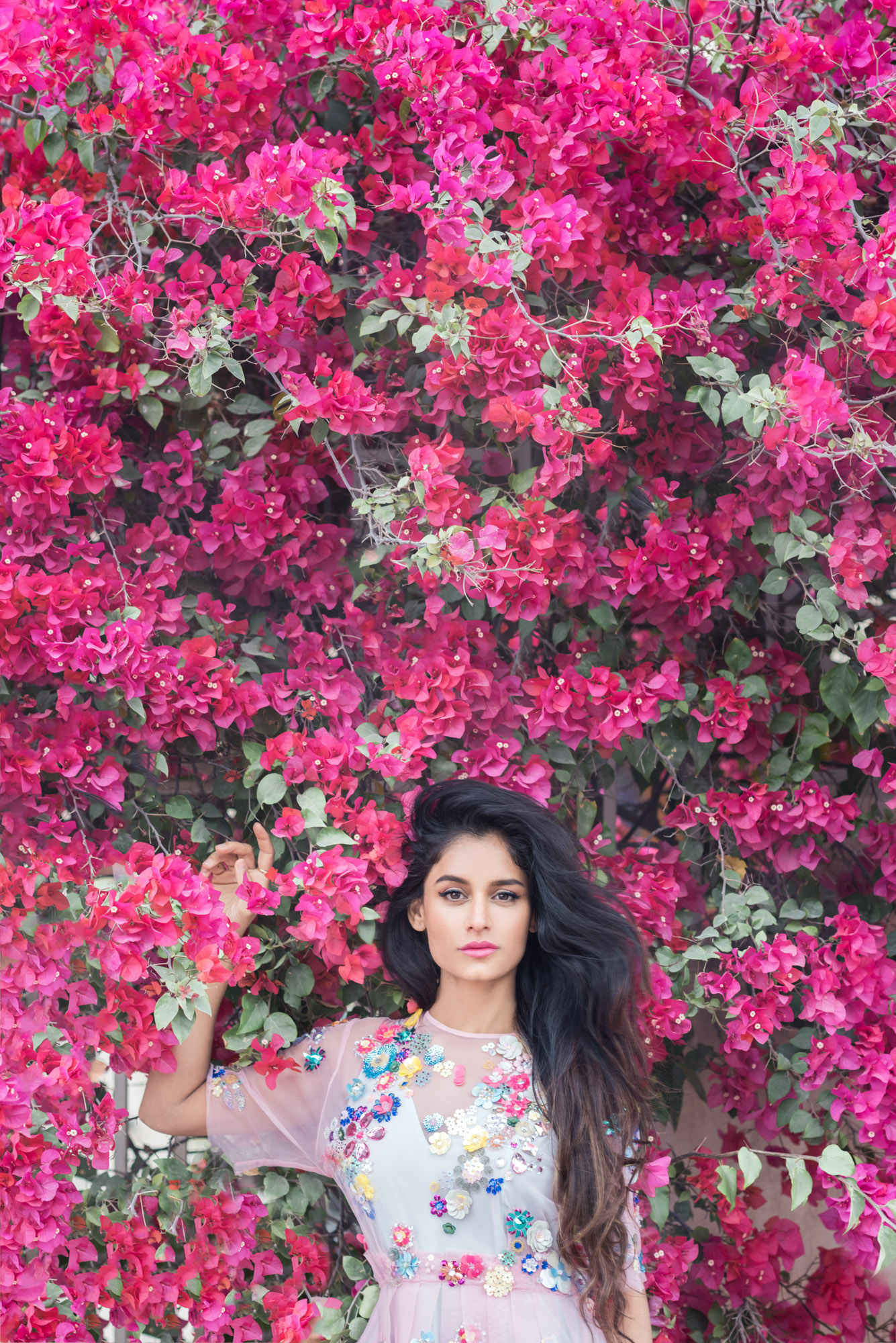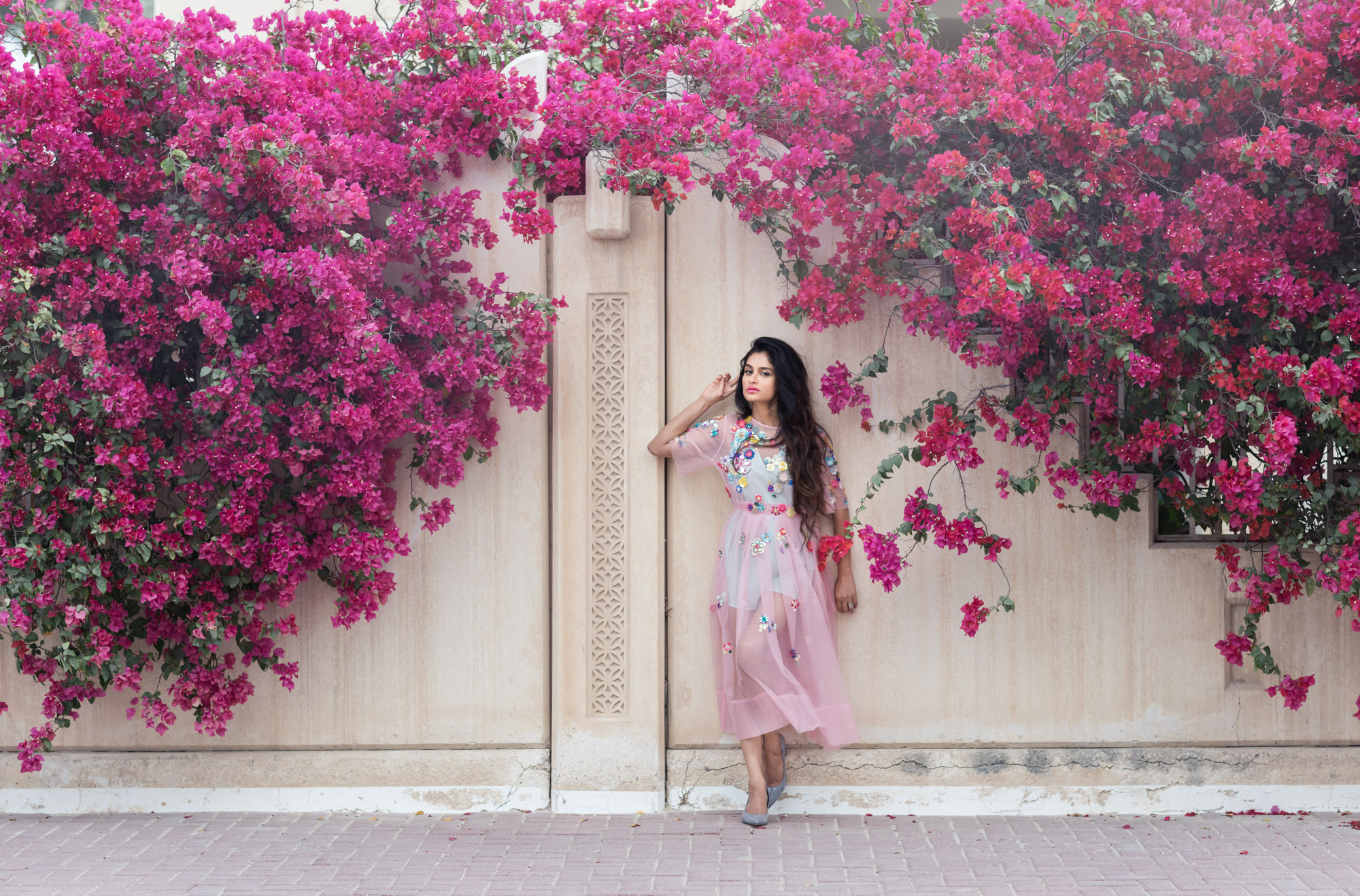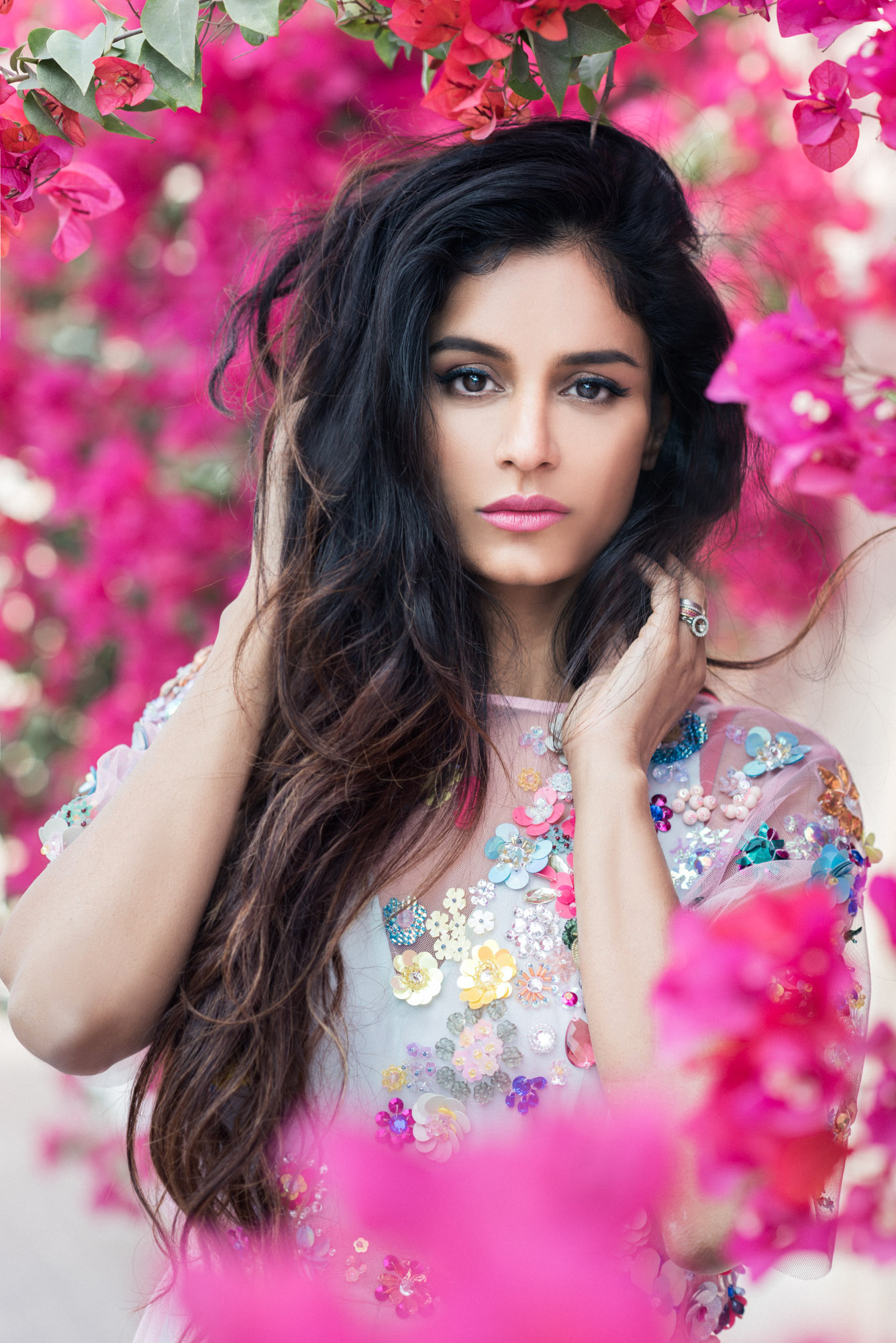 Standing in the paradise of nature, beauty at its best!!!! No nature at its best. There's nothing wrong in saying that, for me both beauty and nature are two sides of one coin. Nature is always beautiful and beauty is always beautiful in natural way, don't you think so, at least I believe in that. Coming back to my paradise here which is of flowers; fresh, young and blooming with love, laughter and full of colour. So much of positive energy you get when you see a scene like that, and I am lucky to be in one of it. Standing tall and proud in my current photo shoots venue, for me the most amazing place, all the adjectives in my dictionary would fail describe it perfectly.
The sky of flowers, bursting and shinning with bright colours so close yet so far. My imagination always compares these flowers with myself ,not just me as an individual but me as a women. There are so many similarities between us if you think it my way. Flowers are beautiful, delicate, colourful,  shining bright in the strong sunlight with their sparkling glow; so does women are beautiful, delicate, charming, fighting against all the odds and shinning with the winning pride. See it through my eyes and you will believe it.
Today I was too lucky as I met someone who shares all these creative madness with me, you can call it the creative zest. Ivana Girard from BLOOMQATAR Fine Art Photography, one more addition to my list of creative friends I can say, who has also shot this current photo shoot for me. It was an immense pleasure not just to meet her  but to work with such humble person.
This shoot become an enriching experience after working along with Ivana and the outcome is one of my best and loved photo shoot. You enjoy your work more when you work with like minded people, who match up your wave length with ease and that is the benefiting part as your work goes a knotch higher.
The current shoot that we did is inspired from nature and Ivana's  Knowledge of nature photography came in handy. The colour pallet for the whole shoot including the entire styling is fresh and colourful yet subtle and soothing. The less is more approach is given to the whole look with soft powder pink dress with floweral patchwork, nude tone make up and left out loose hair, complements the whole concept aptly.
A new experiment in collaboration with nature, my way of saying thank you to him for giving us so many mesmerising views to look around . This kind of a work always gives me that much needed creative boost. Hope you all like it too just the way I enjoyed doing it.
I hope you liked it.
 Until my next post,
Stay Voguish Stay Happy
Gazal