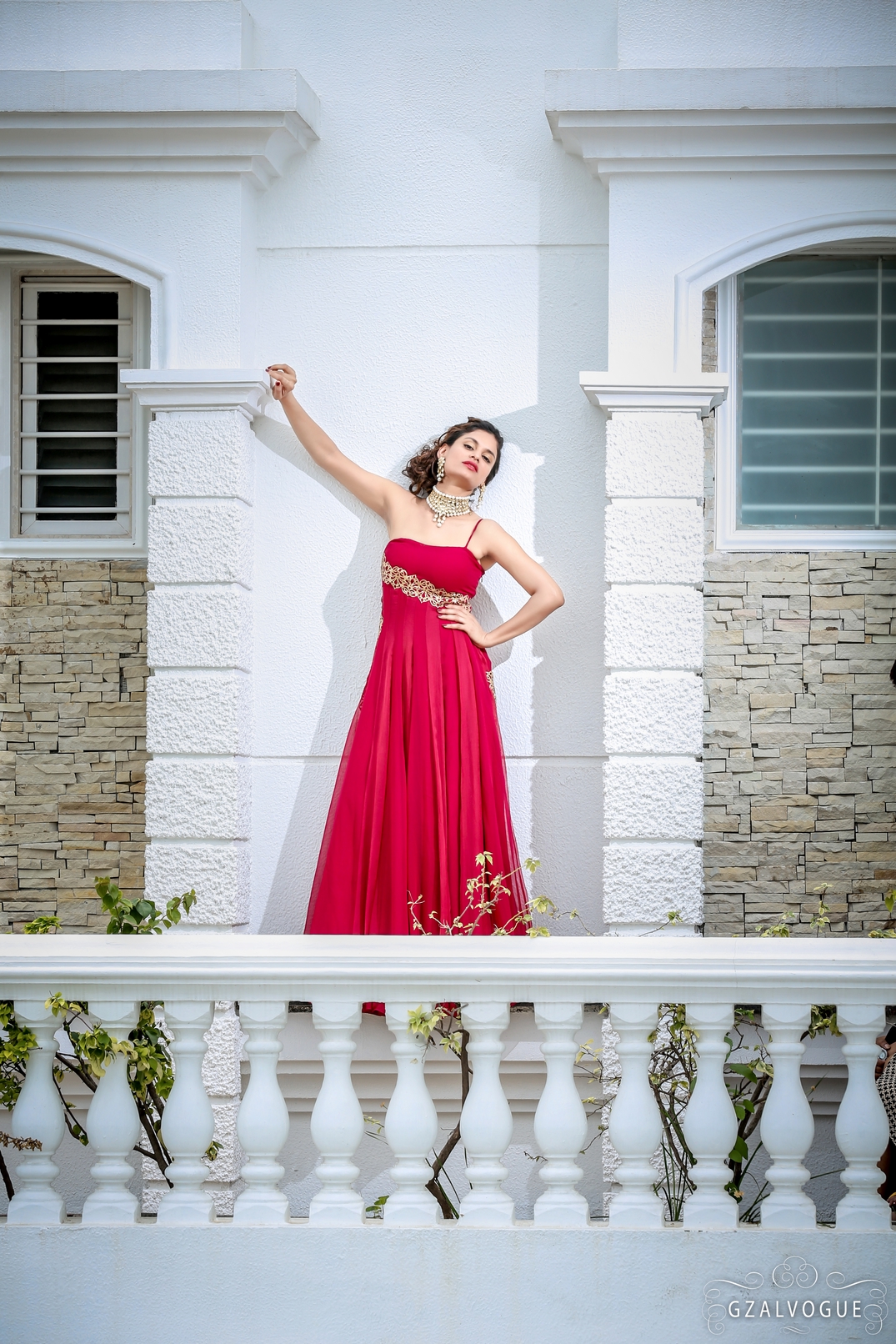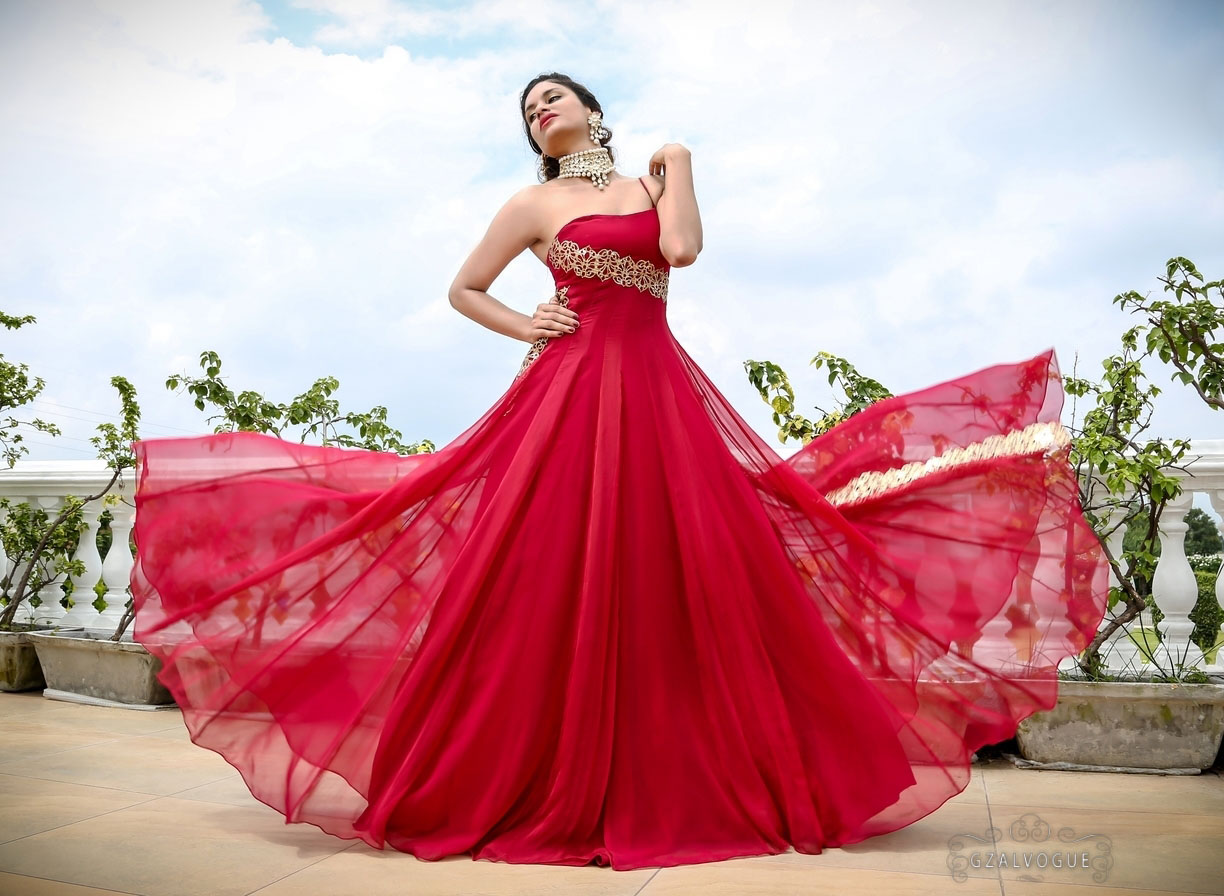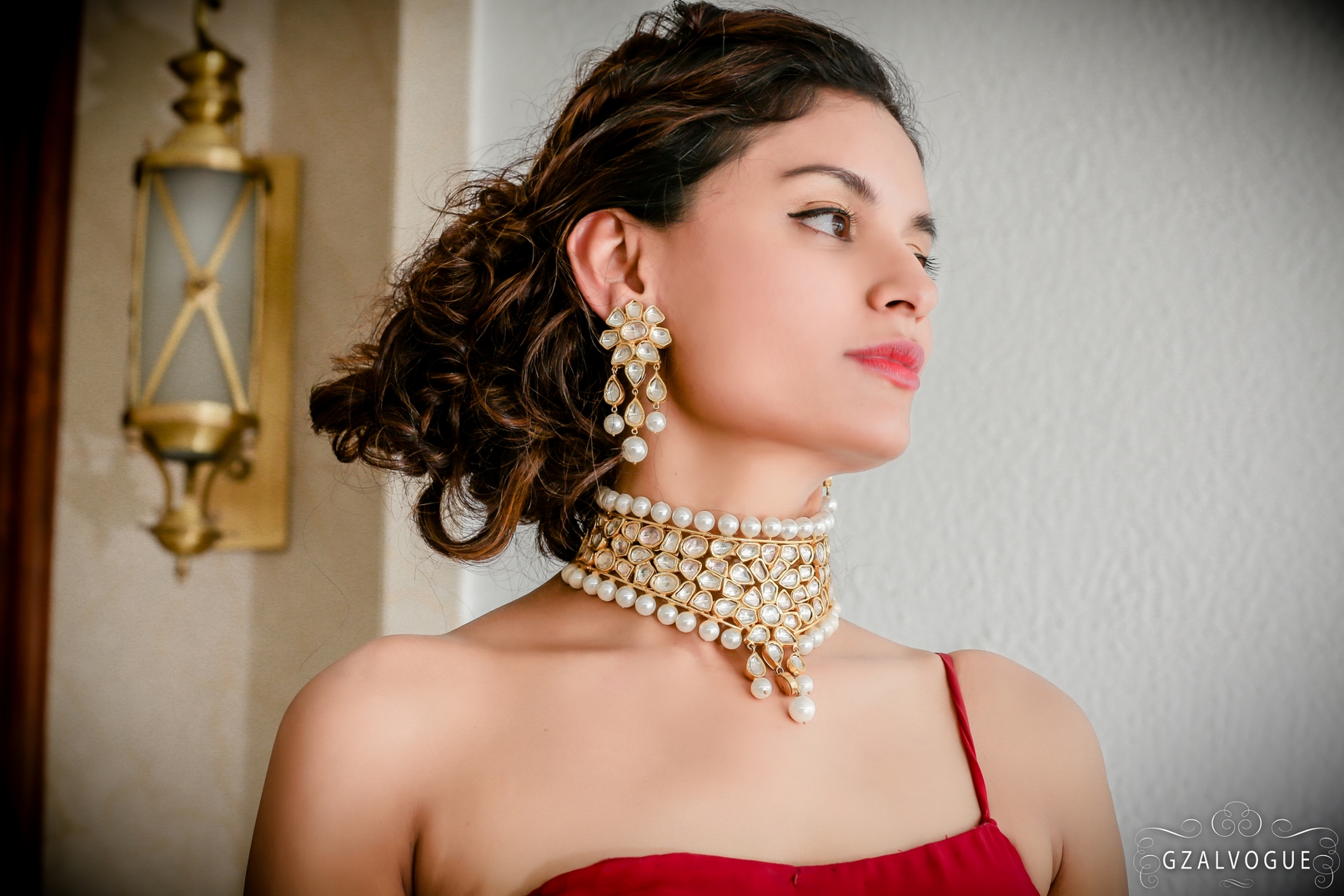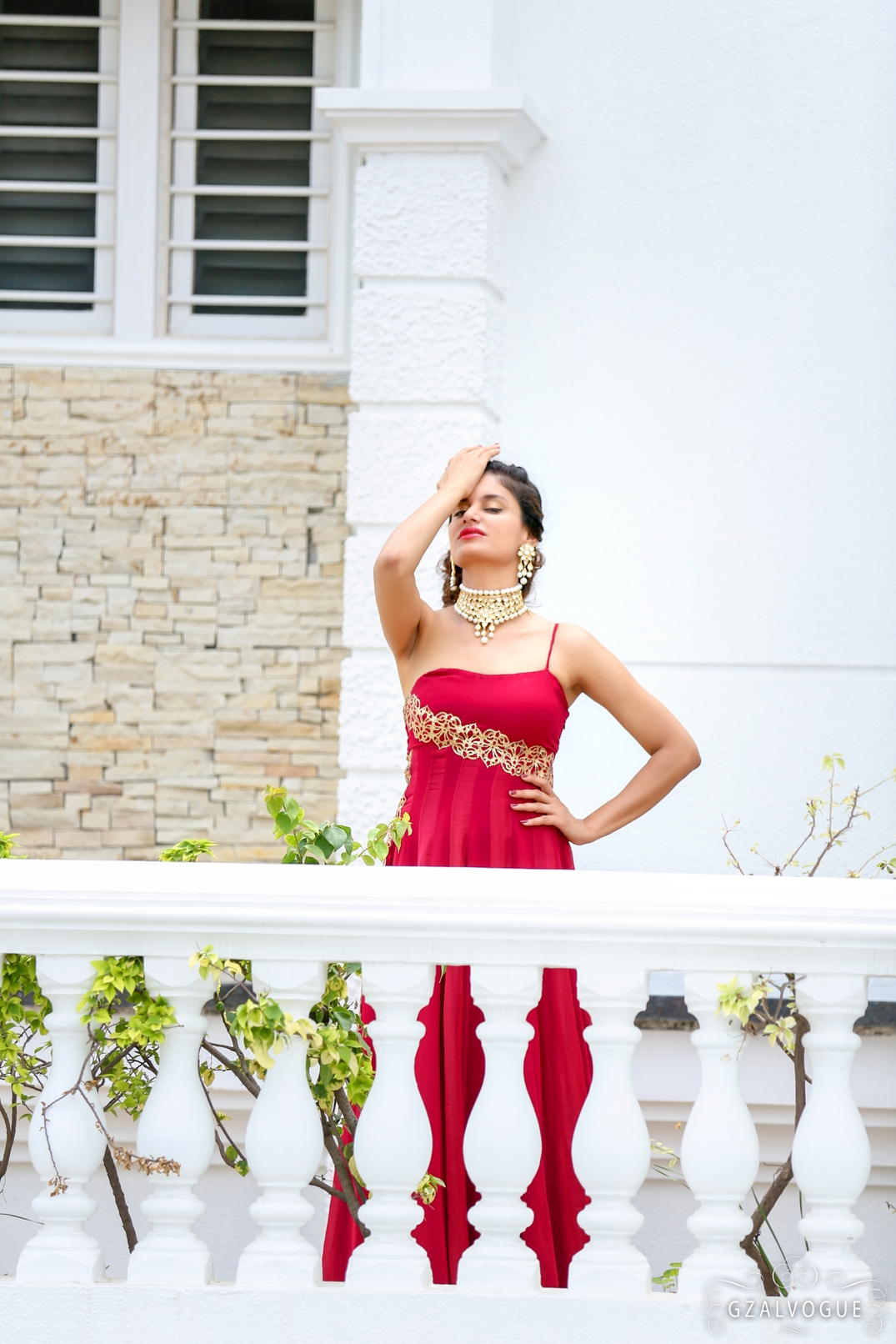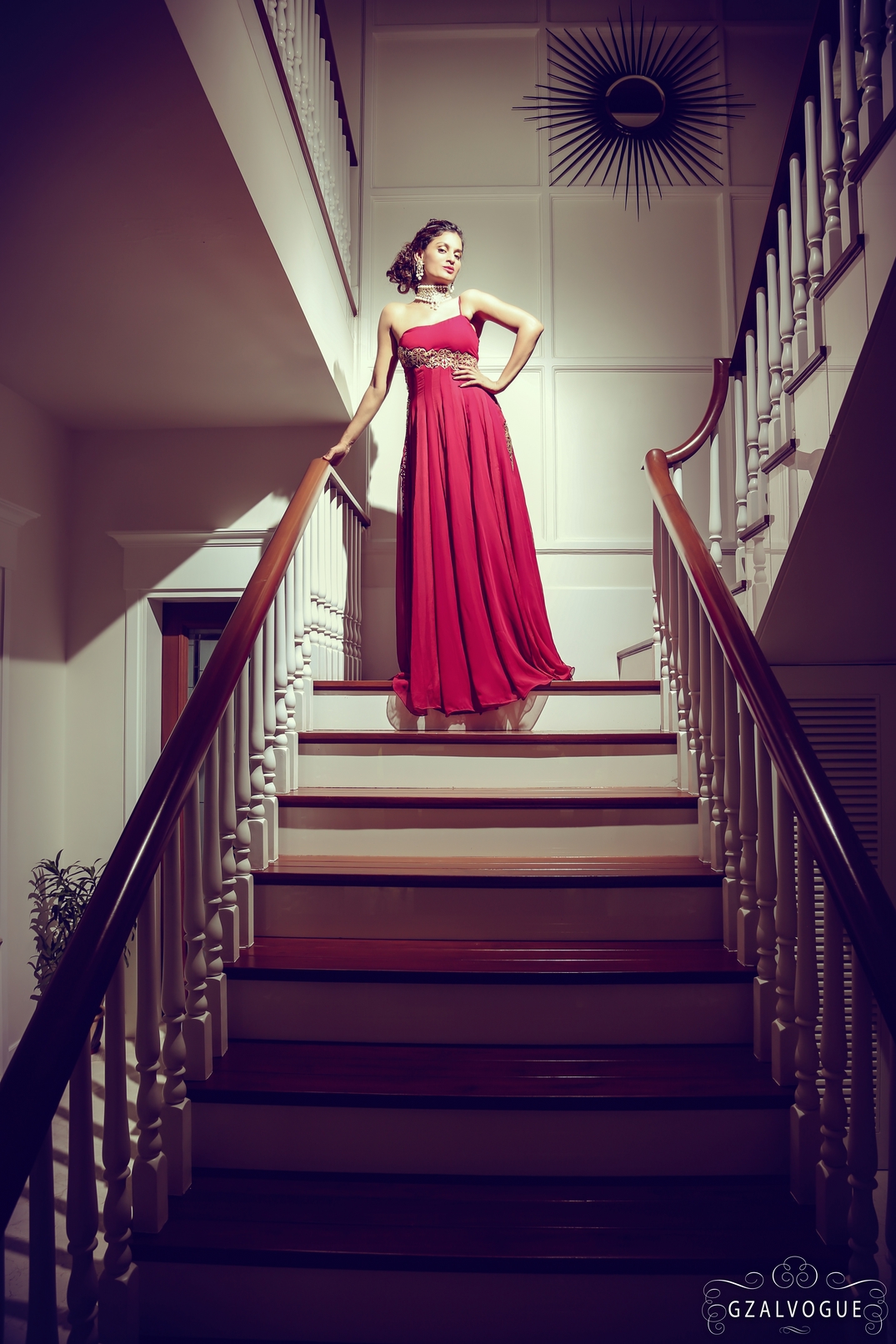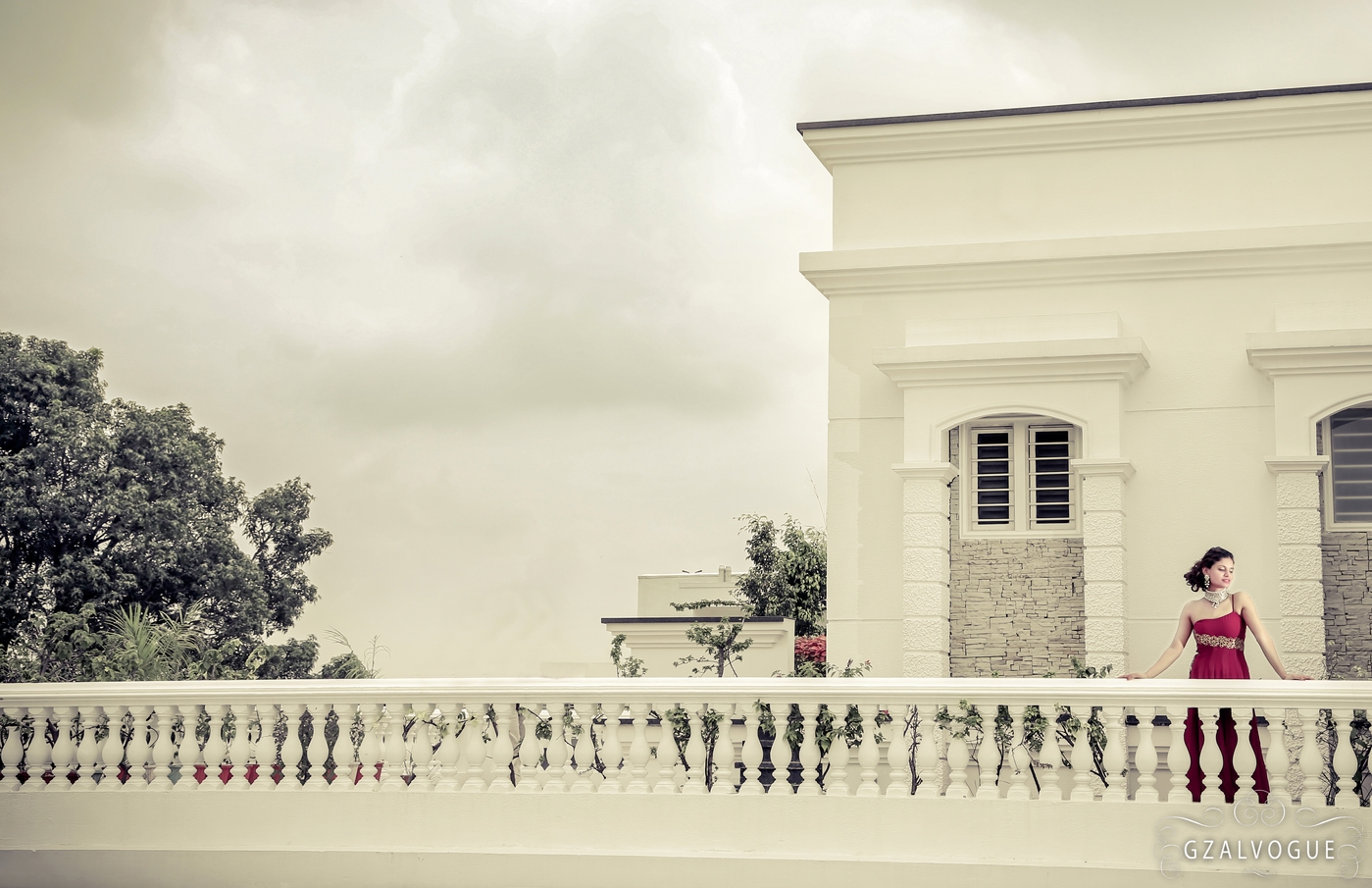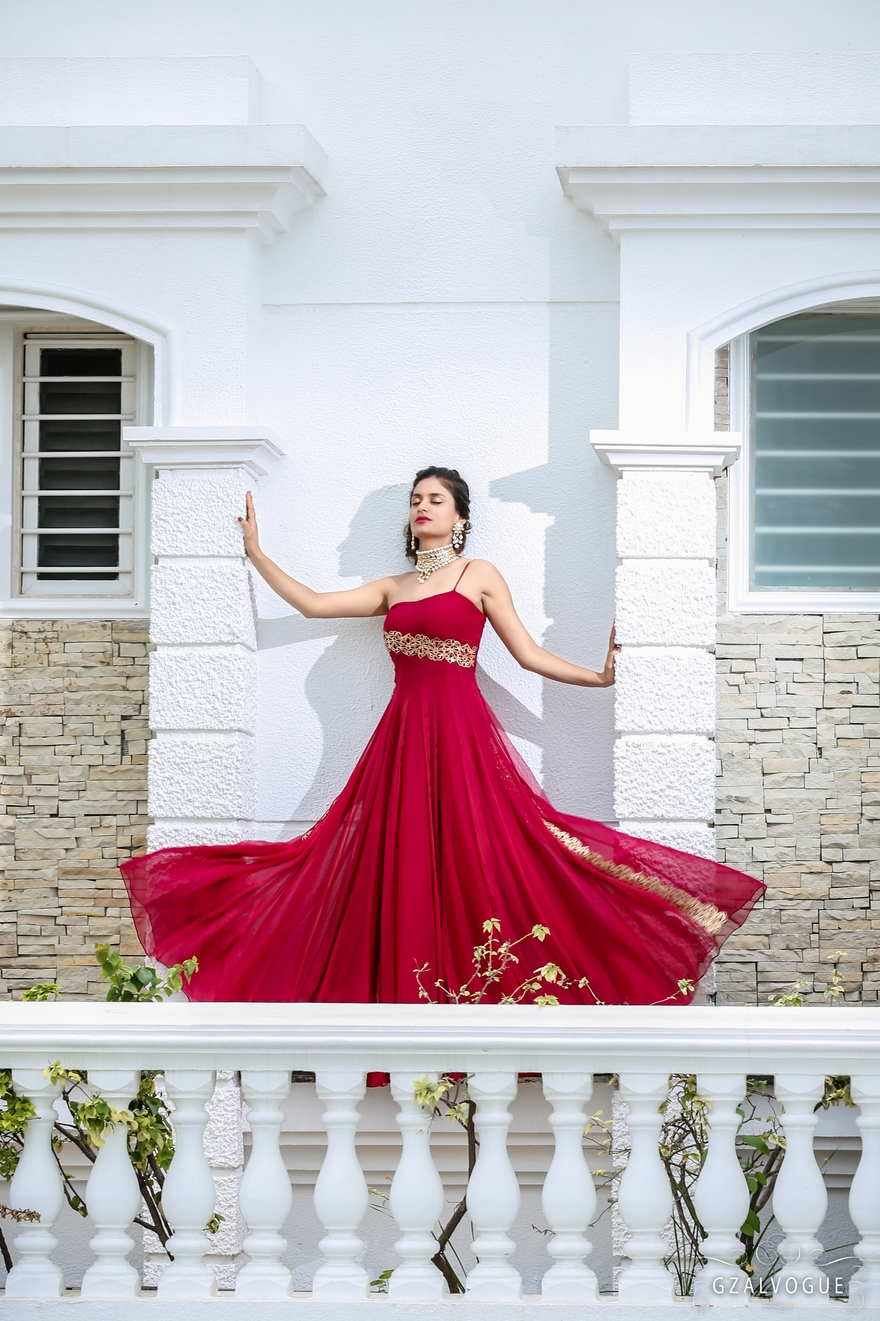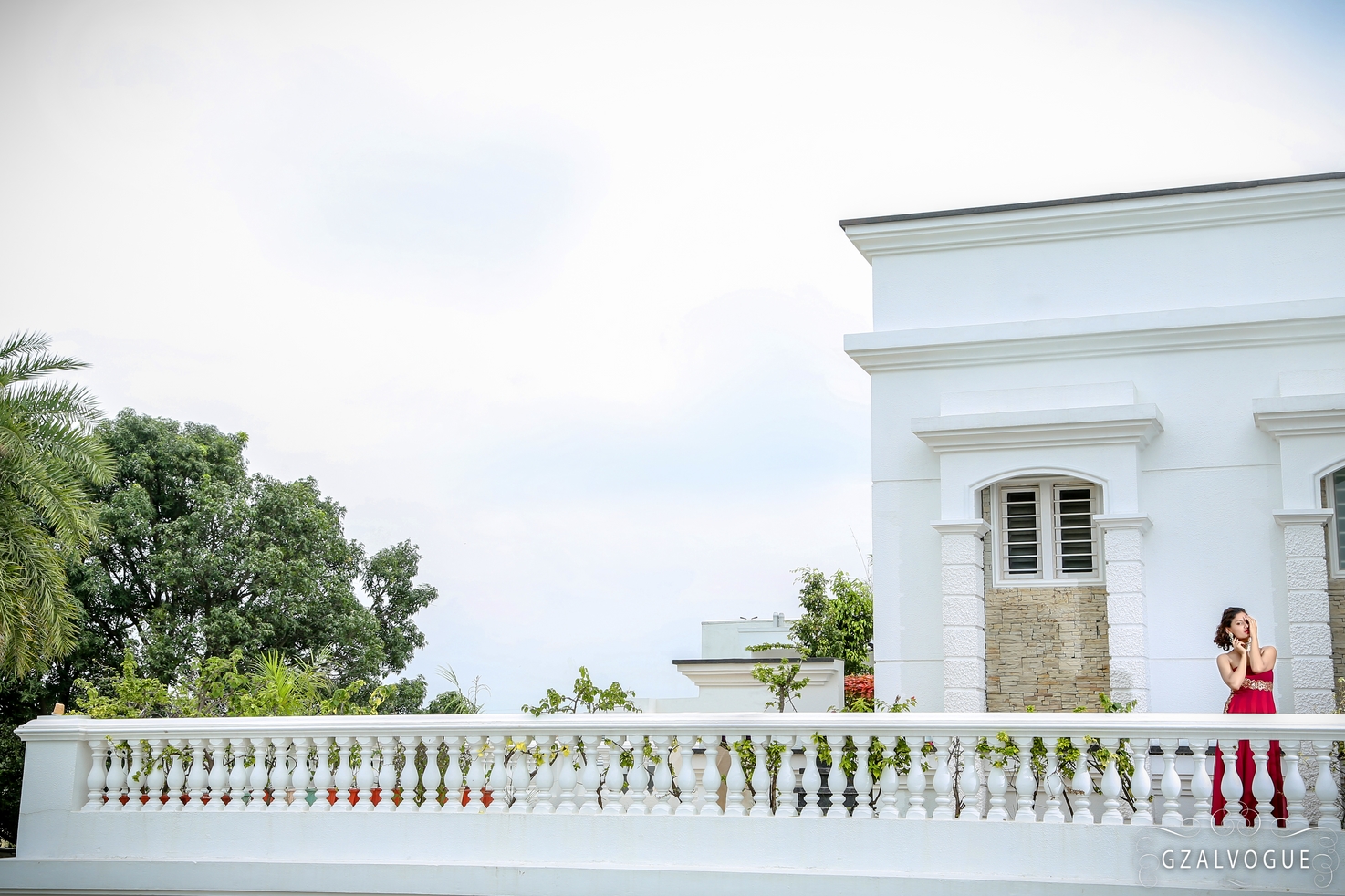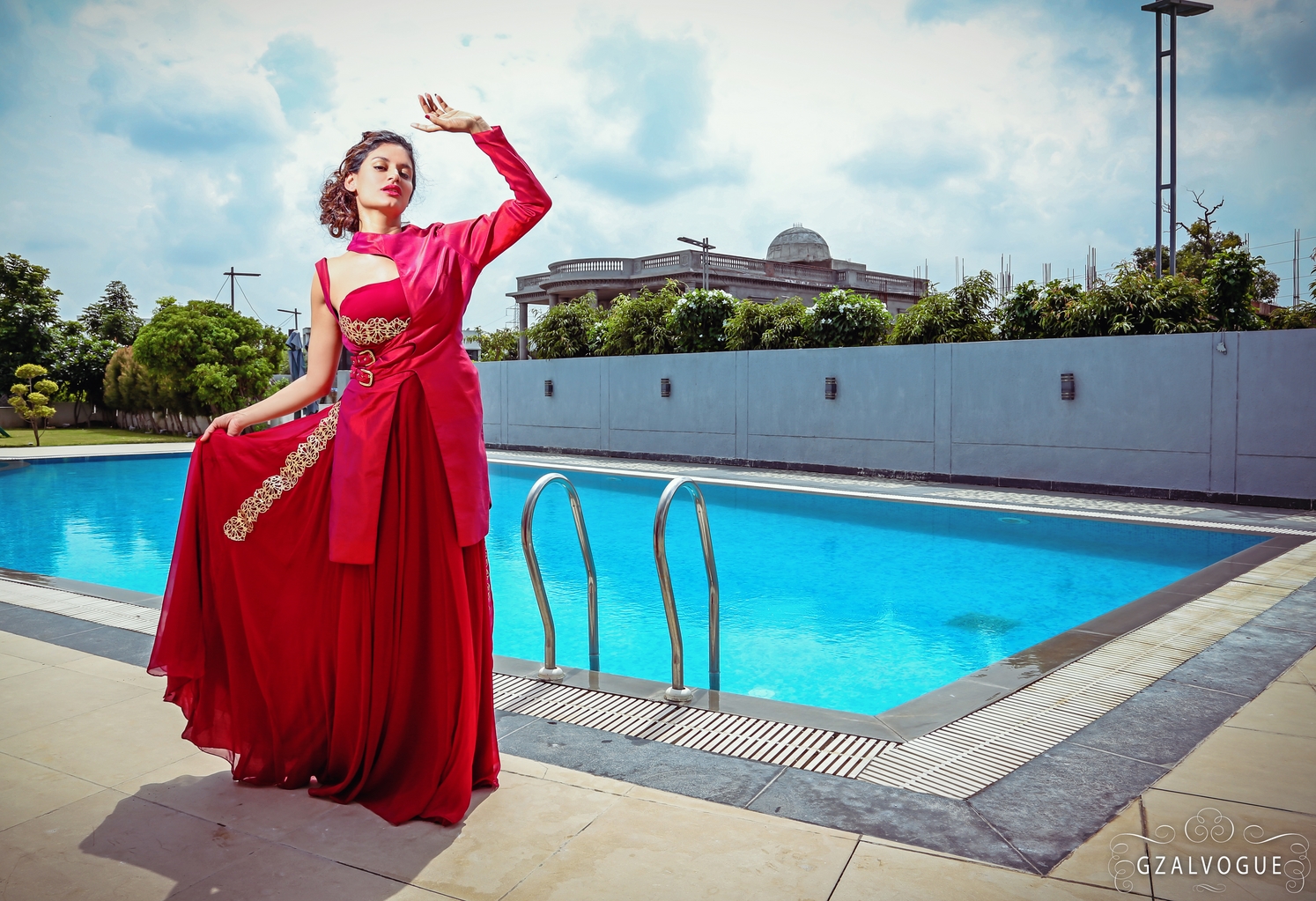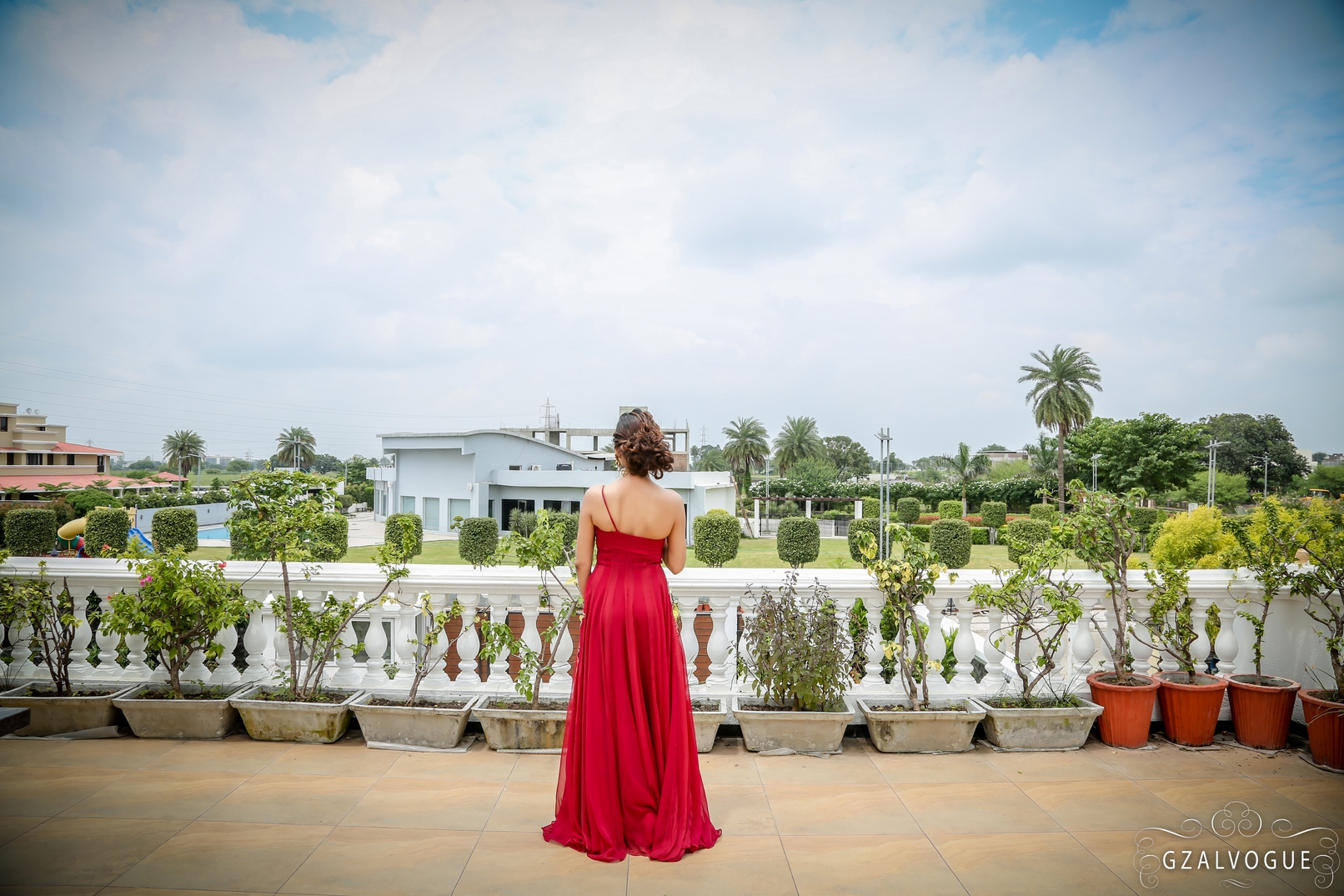 My love for crimson tones will never fade away… You'll see these kind of tones often on my blog. Though I am a bluish tone freak but I still feel that I am falling for black and crimson tones.
As I have been mentioning that I've toured a lot, majorly in Indore which is my hometown where I had my last vacation. There were lot of collaborations and shoots, you'll explore Indore more in my coming near blogs.
The first and the foremost thing you'll be noticing is the location. Yes! This beautiful location is from Indore's one of the most posh and well built class apart township SILVER SPRINGS! The beautifully and artistically constructed houses can tell you everything about class and quality of their work. . Imagine an immense garden, sparkling in the sunlight, surrounded by blooming wildflowers. I felt absolutely priviledged to shoot our blog at this location. After visiting this location i instantly made up my mind to shoot here due to the beauty of the location and the owner was very kind and cooperative. This place looked like a small well built palace to me therefore perfect for my shoot. You will find the residential township sprawled across the overall area of the city. Here, you can stay with an absolute peace. You can also breathe in pollution free environment. If you are purchasing your home here, its a huge opportunity if you wish to invest your capital on such a marvellous venture.
You will find that the township synchronises your daily activity with its amenities like a Club house with swimming pool, mini theatre party hall and conference hall along with Convenient Shopping facility, gym, 24*7 CCTV monitoring, Car parking for each Apartment, Eco friendly design, Highly secure atmosphere, Dedicated walking street, Jogging park/ track inside campus, Musical fountains, Censor Gates for Vehicles Entry, nonstop water supply and Finest Academic/ Professional institutes in close proximity.
Coming back to the outfit, I chose to style this particular outfit from AFFAIRS by POONAM VOHRA'S new collection, the amazing and well known designer from Indore as i have already wore some of her gorgeous gowns and collections. AFFAIRS has a crazy variety of amazing clothes and I love sourcing my outfits from them. The quality is absolutely amazing and the designs are always unique.
It's a crimson colored gown, it was so comfortable and the material was so breezy, I wanted this outfit to stand out as I love the crimson tints.I just left my hands bare as the dress was doing the needful. On the other side adding glamour with this super stunning gorgeous jewellery from JEWELCOUTURE from RITU KABRA.
For makeup I went for minimal makeup for the day vibe by another gorgeous lady UNNATI SINGH the owner of MANSI BEAUTY ACADEMY and I was good to go!
Hope you enjoyed it.
until my next post,
Stay Voguish Stay Happy
Gazal