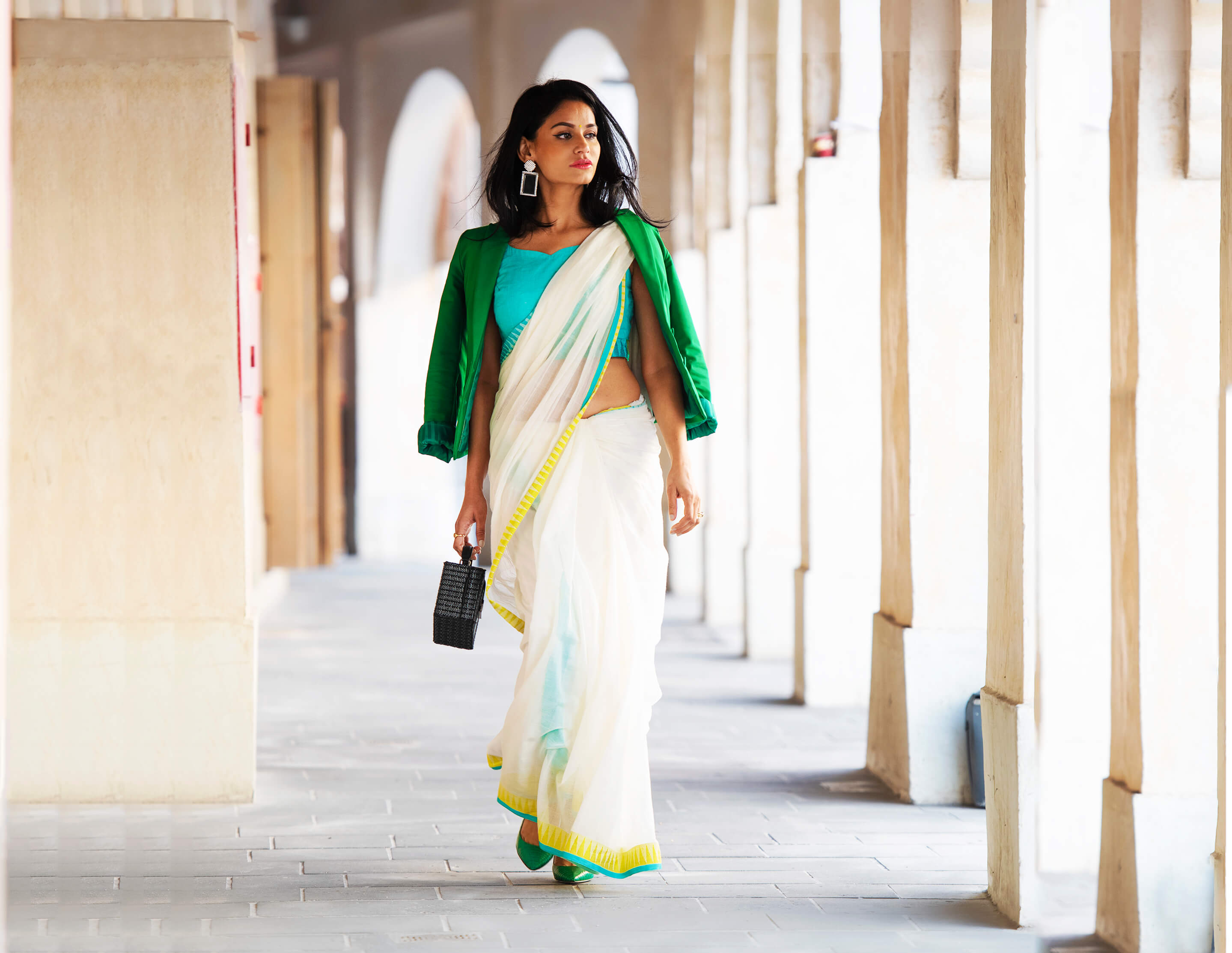 If you are following my articles since a long time, then you know that I have explained many times why I am posting more about the traditional Indian Saree outfit.
Now that my current focus is to add a creative look to it, I'm constantly trying different ways to drape it. I'm looking to blend it with something that makes the most versatile combination. I want to pair it up with something that doesn't make it look less creative, but at the same time I want to make sure it is a perfect style statement.
In the past few months, I have explored many different ways of making this outfit look and feel as stunning as all the western high-street fashion brands. To be honest, I don't want to completely stop wearing western outfits. I have a huge collection of amazing western outfits. Especially blazers and jackets! Often, I wear them with trousers, skirts, leggings, jeans and long kurtis. Blazers have been my all-time favourite when it comes to adding instant style to any outfit. Now I've found out that they make a style statement with a Saree too!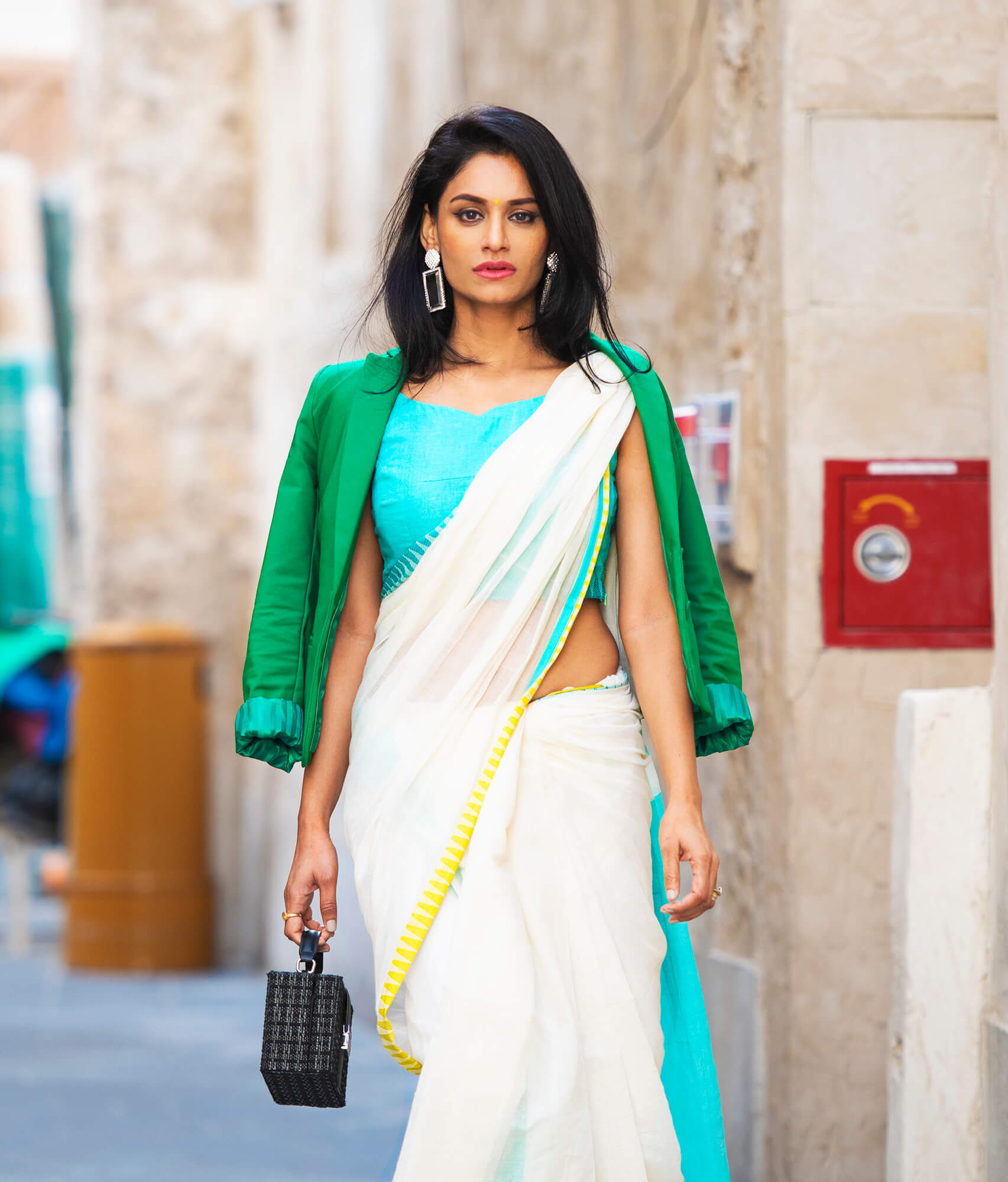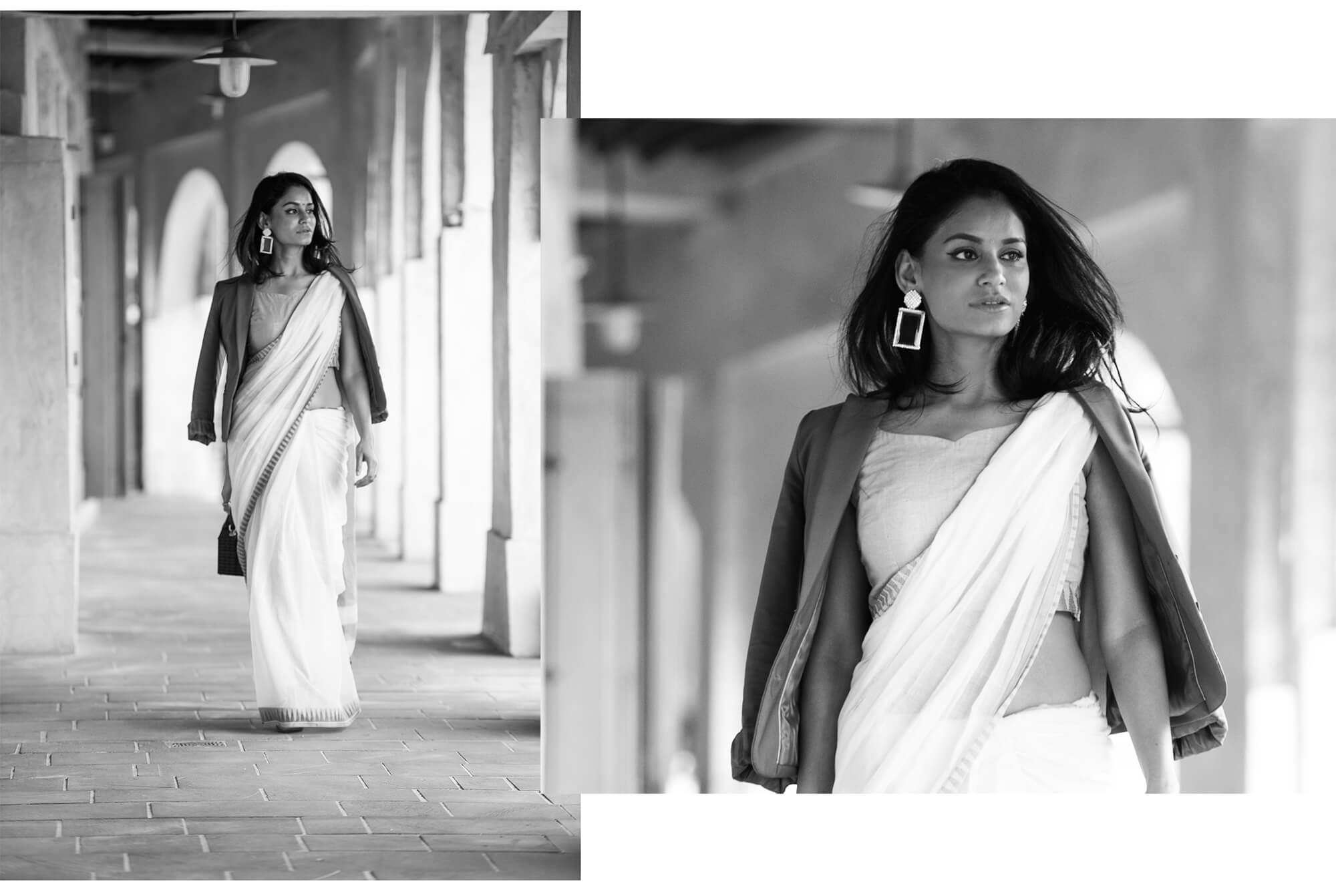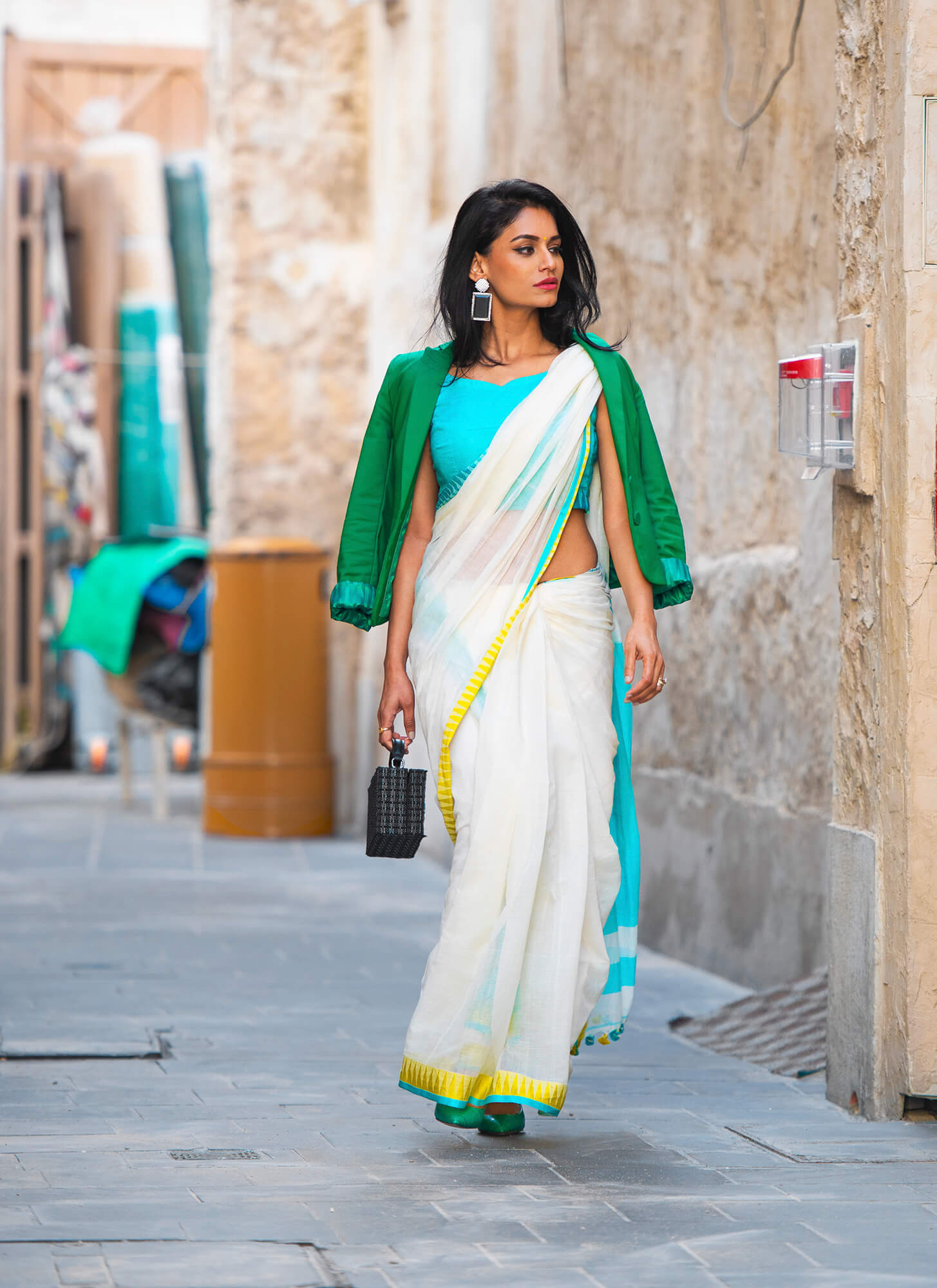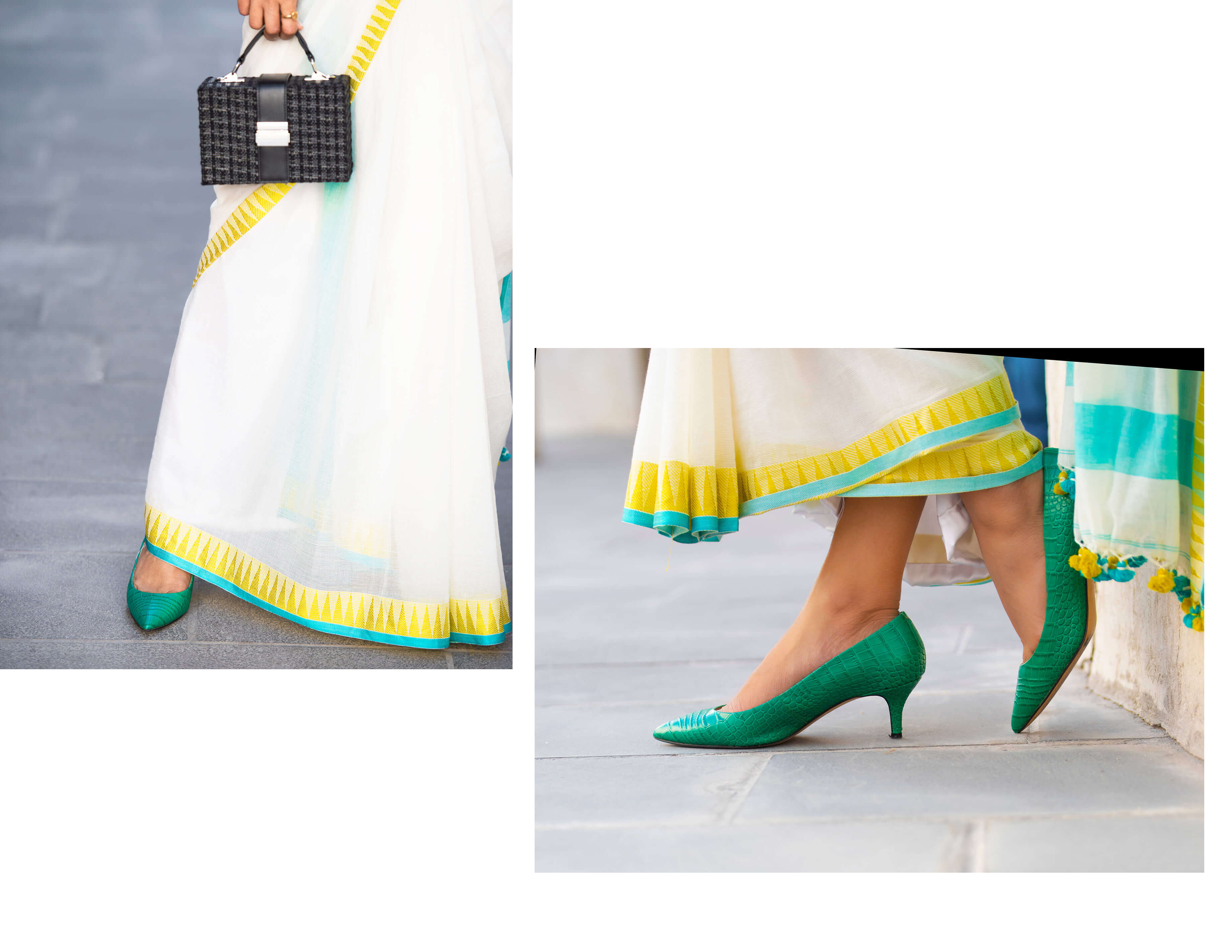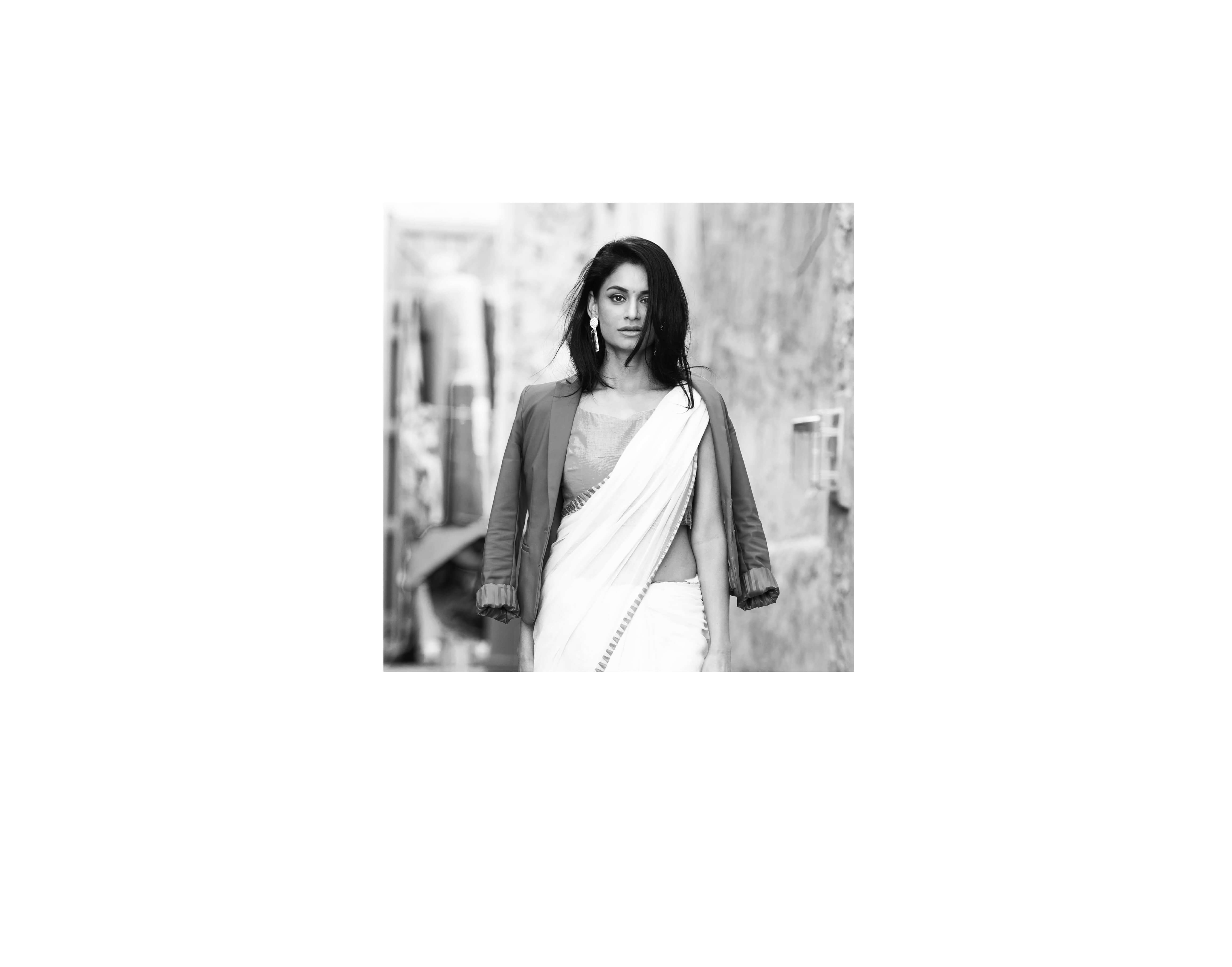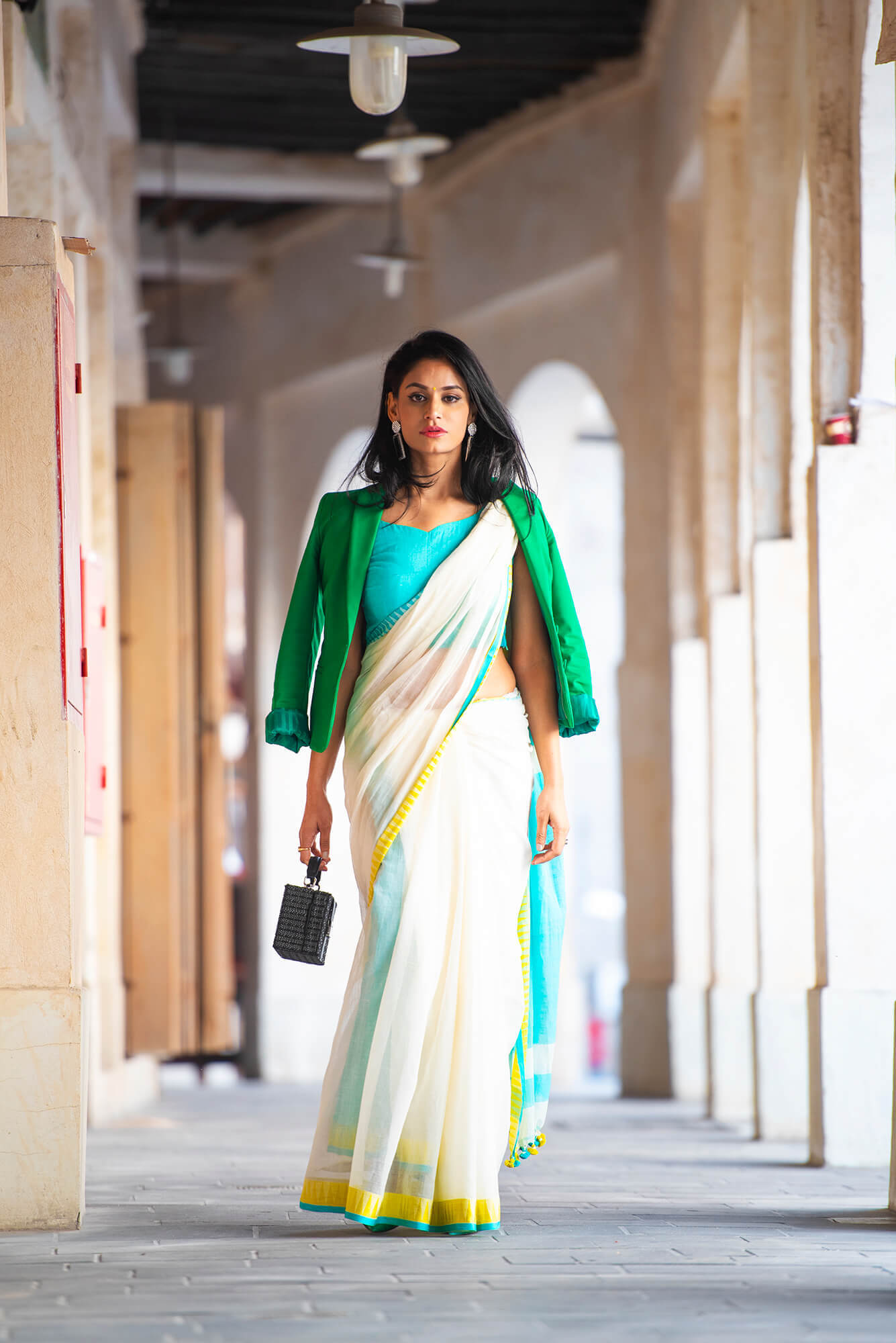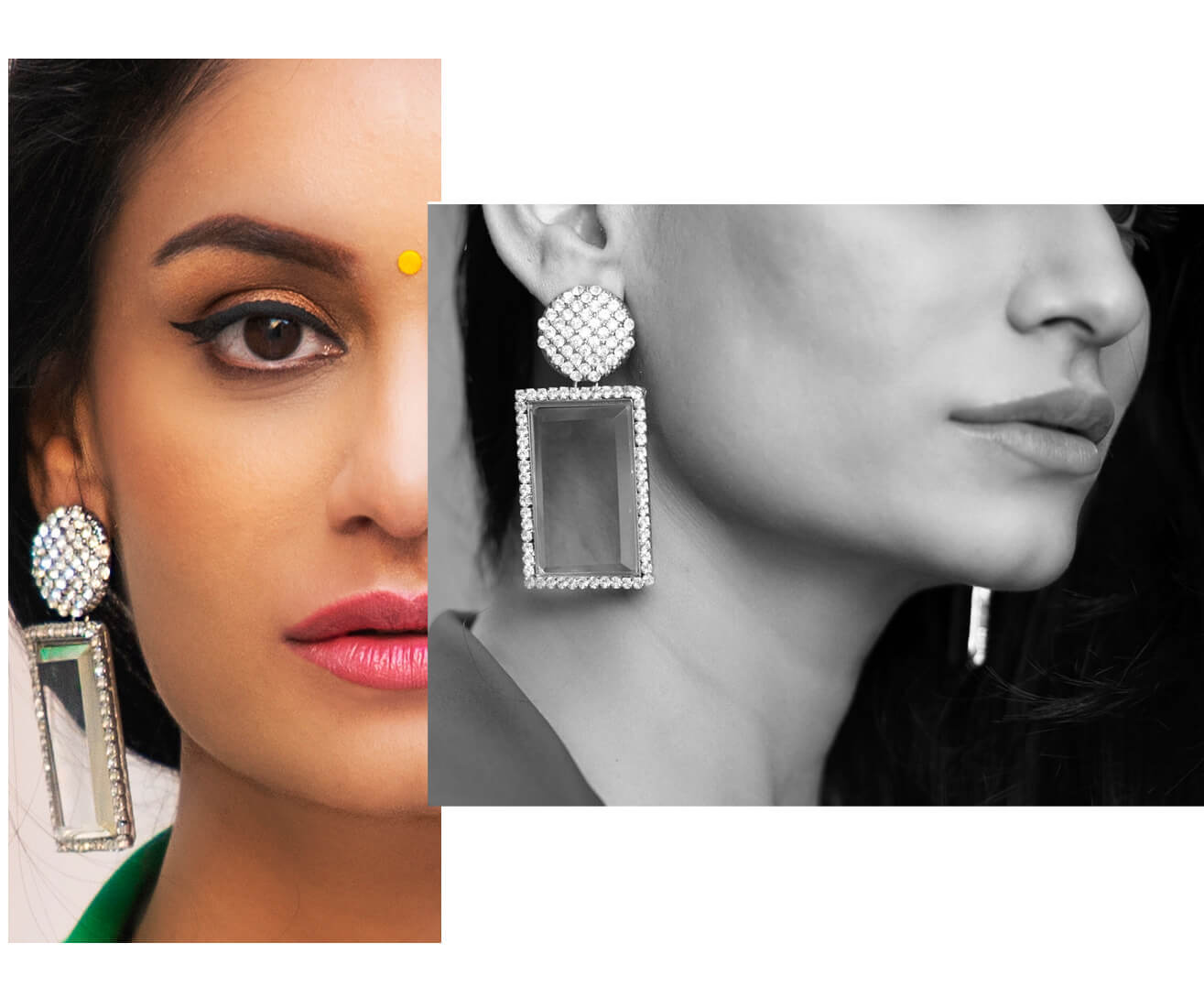 Shoes- Nine west
Blazer- Mango
Bag- Zara
Earring- Zara
Saree- Vika boutique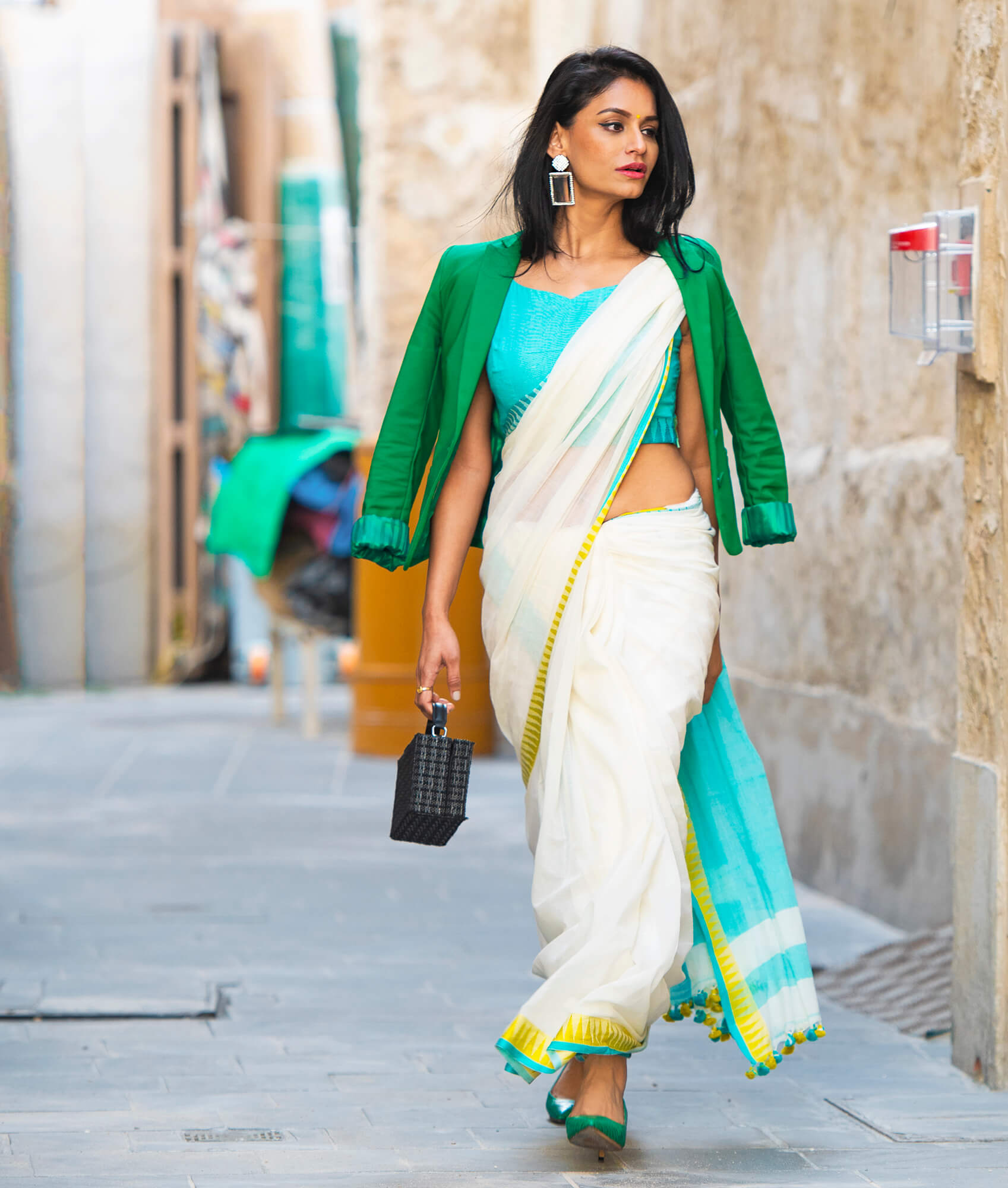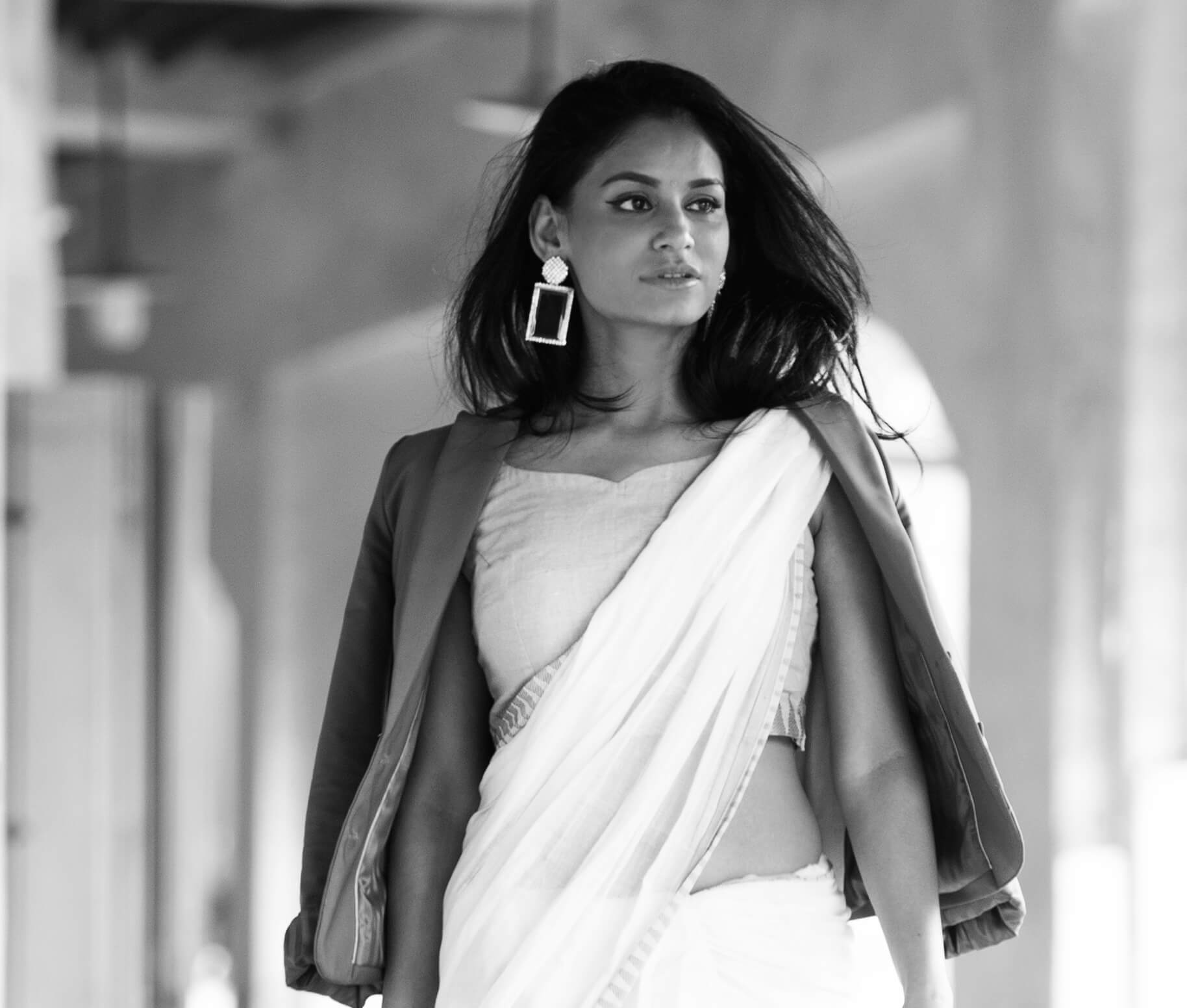 My recent shoot was inspired by this Saree-blazer Combination. You might like this combination of pairing your old jacket with a saree. I layered up my saree with a front-open jacket on my shoulder. Though blazers/jackets on shoulders make an instant style statement, you might think that a coat or jacket laying on your shoulder might not really stay in place for a long time. However, It can add a layer of warmth when the weather outside is too breezy.
Also, it is easy to take it off and put in on again whenever you want. I'm not trying to tell you that this will be the most comfortable outfit you'll pull off, as you might have to hold your jacket from falling while waving to a friend or picking up the phone. But I found that it makes your outfit look stunning.
This combination is definitely a "worth trying" style statement where you add an extra 'oomph' to your boring and unvarying saree. It works perfectly in any fashion event or places where people are keen to look more stylish and glamourous.
Adding a perfect earring slays the look. You can also add a neck-piece if you want, but in my belief that would spoil the look by making it look extra. Remember the rule is to keep it minimal and stunning.
So, this week, drape your favourite jacket on your shoulder and bring out the inner fashionista in you!
Let me know about your ideas of making this traditional outfit a style statement!
Signing off for now
Until my next post,
Stay Voguish Stay Stylish
GAZAL
Photography by Monica Justine.