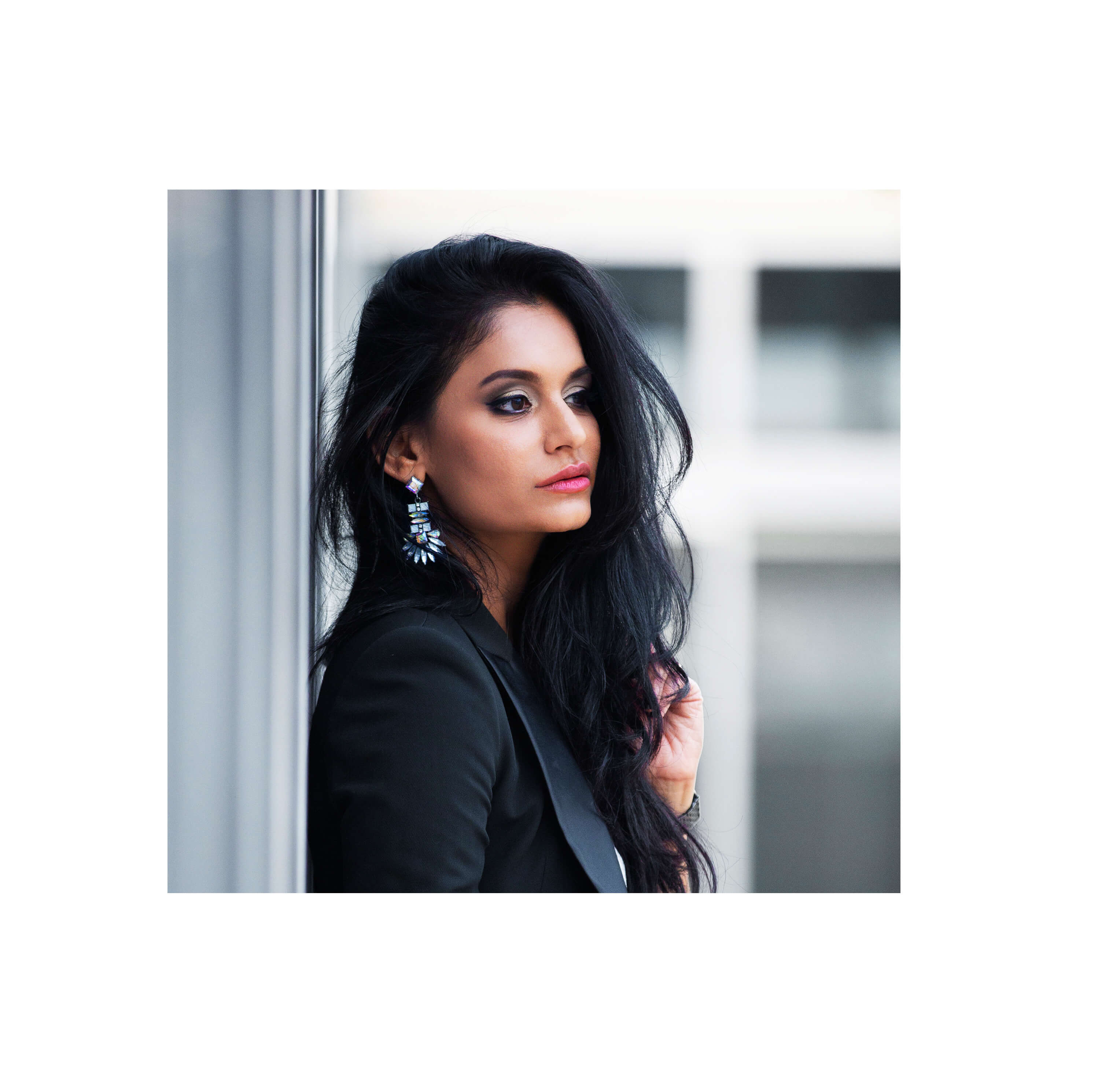 In 2014 IAMGAZAL was born out of the creative aspirations of M. Gazal Shaikh, an immensely talented fashion designer from Mumbai (India) who is currently based in the beautiful city of Qatar (Doha). A wife and a mother to a beautiful girl.
Through her blog IAMGAZAL, Gazal constantly keeps innovating and inspiring others by sharing her thought and views so they feel good about themselves. An effort to encourage, educate and inspire all women across the globe through her fashion tips, trends in vogue, personal style, product reviews, beauty secrets. And by showcasing events of Dtown. Which has led her to collaborate with brands like Rolls Royce, Victoria Secret, Massimo Dutti, Versace, Master card, Hyundai, Swissline Skincare, The Pearl Qatar (UDC), West Elm to name a few.
The struggle for success was never easy for Gazal as it was very difficult to find people whom you can ask for help or rely on the advices given. She understands very well the importance of guidance and right opportunities which came her way with a lot of difficulty, and that's why she created a platform to help and guide the upcoming creative talents. Presently, many talented souls are doing internship under IAMGAZAL and many have completed their internship with her and are doing well in their respective creative fields. 
IAMGAZAL is committed to quality over quantity and that's why the blog is not turned into an advertisement board for any personal benefit. Gazal is very selective when collaborating with any brands and does her homework before promoting anything on her blog by checking the quality and authenticity of the product and brand.  She is known for returning the payments if she finds the product or brands are not good enough. 
Gazal's prime focus isn't just to promote fashion and lifestyle via her blog, she wants people to become the better version of themselves and thats why she timely updates about her experience and knowledge. One shouldn't be dependent on just materialistic needs but family and self growth is important. IAMGAZAL is increasing its popularity with time for not only its quality content and for authentic reviews but also for her honest and straight forward statements. She believes human should be respected equally irrespective of from where they are coming from.
Every article she fabricates is a creative musing, put together for masses as well as classes bringing the best and latest of fashion through collaborations with the best in the business. Fulfilling her creative thrust by making quality masterpieces and sharing those with love with her viewers around the globe. So keep viewing as her best is yet to come.
COPYRIGHT @ 2019
ALL RIGHTS RESERVED