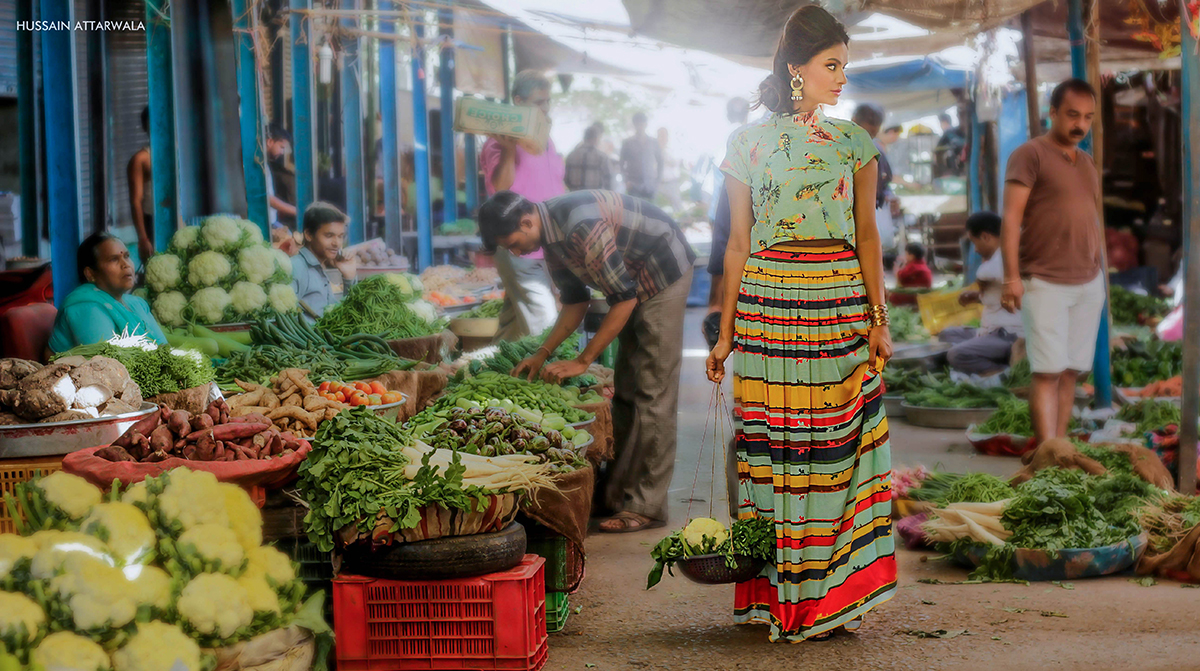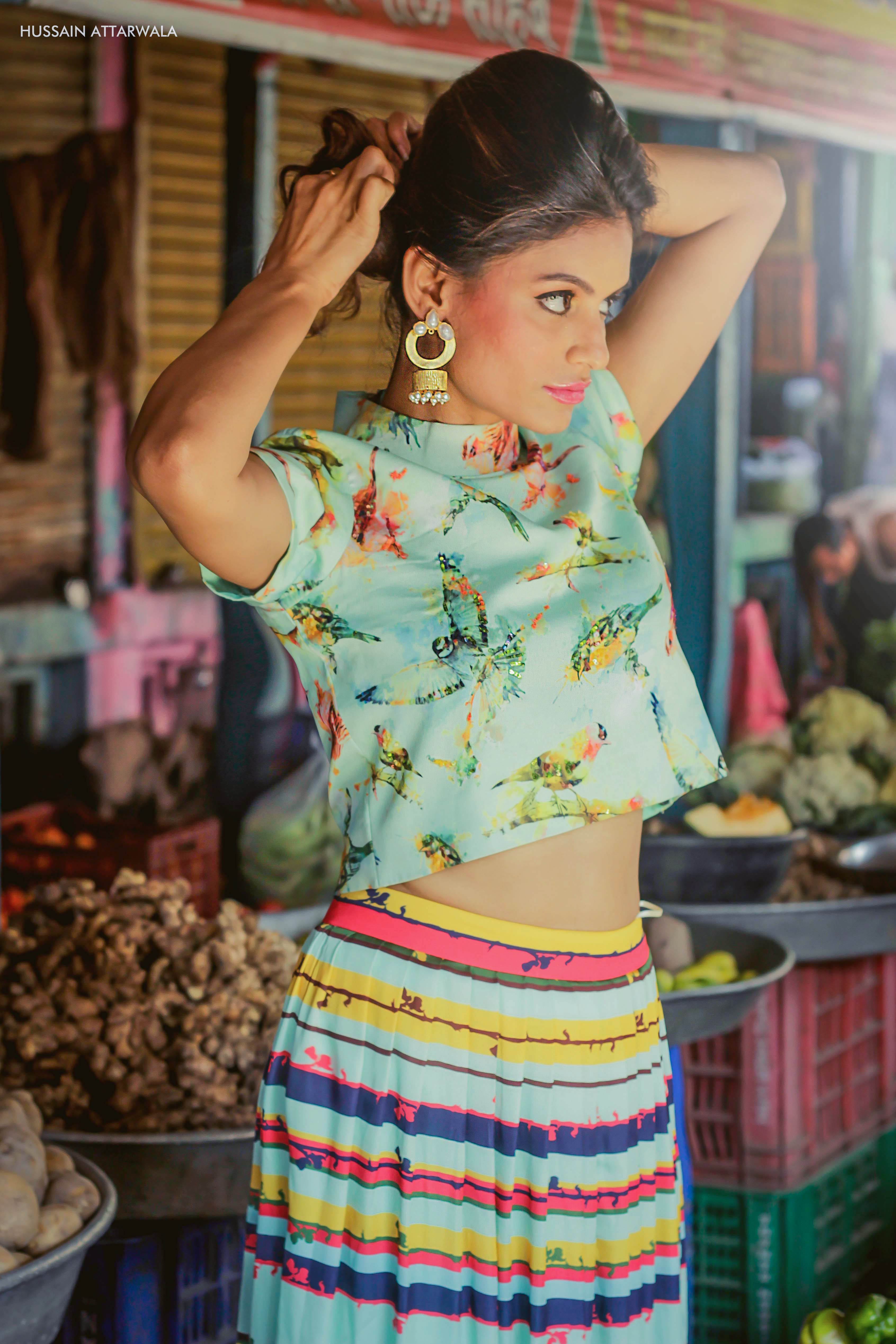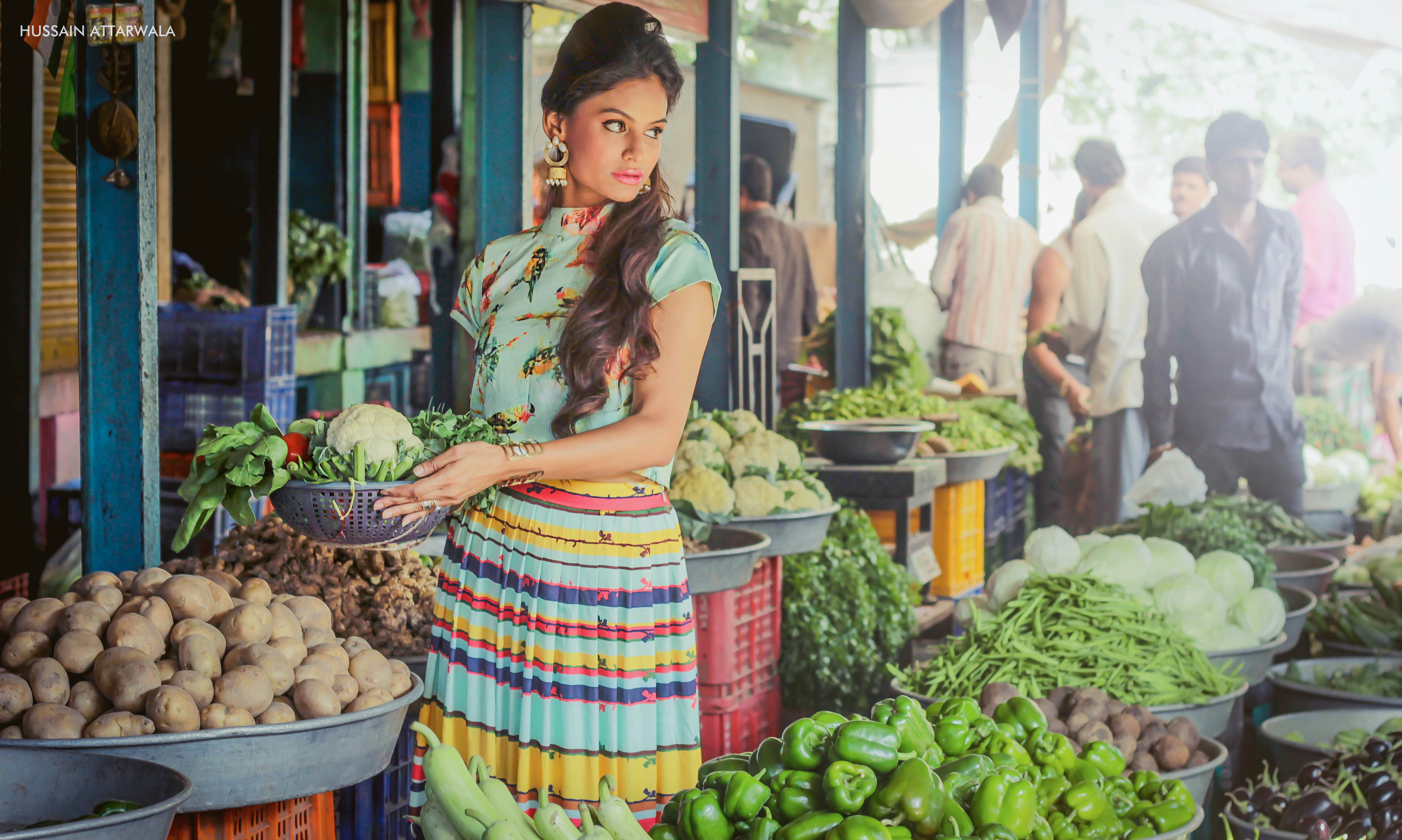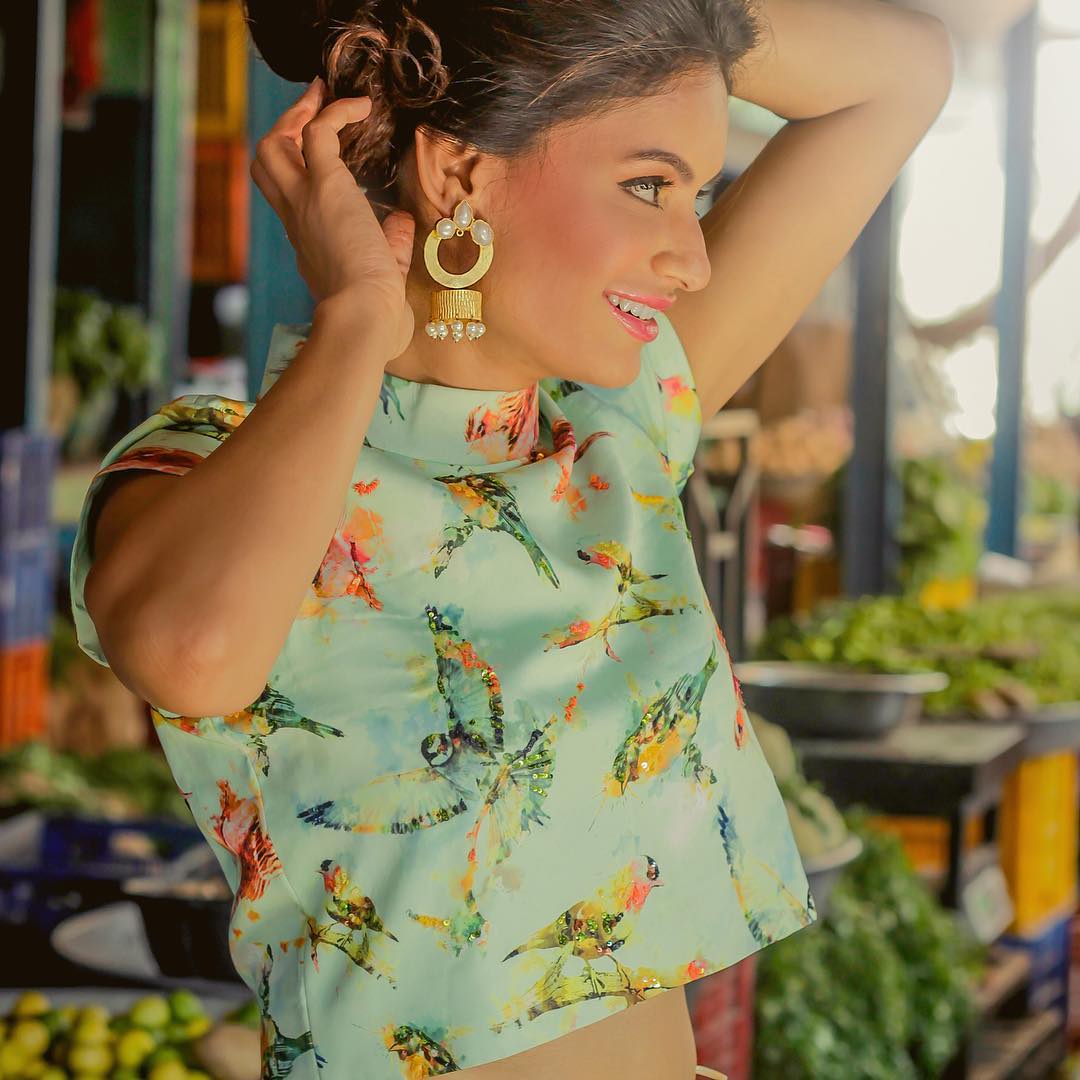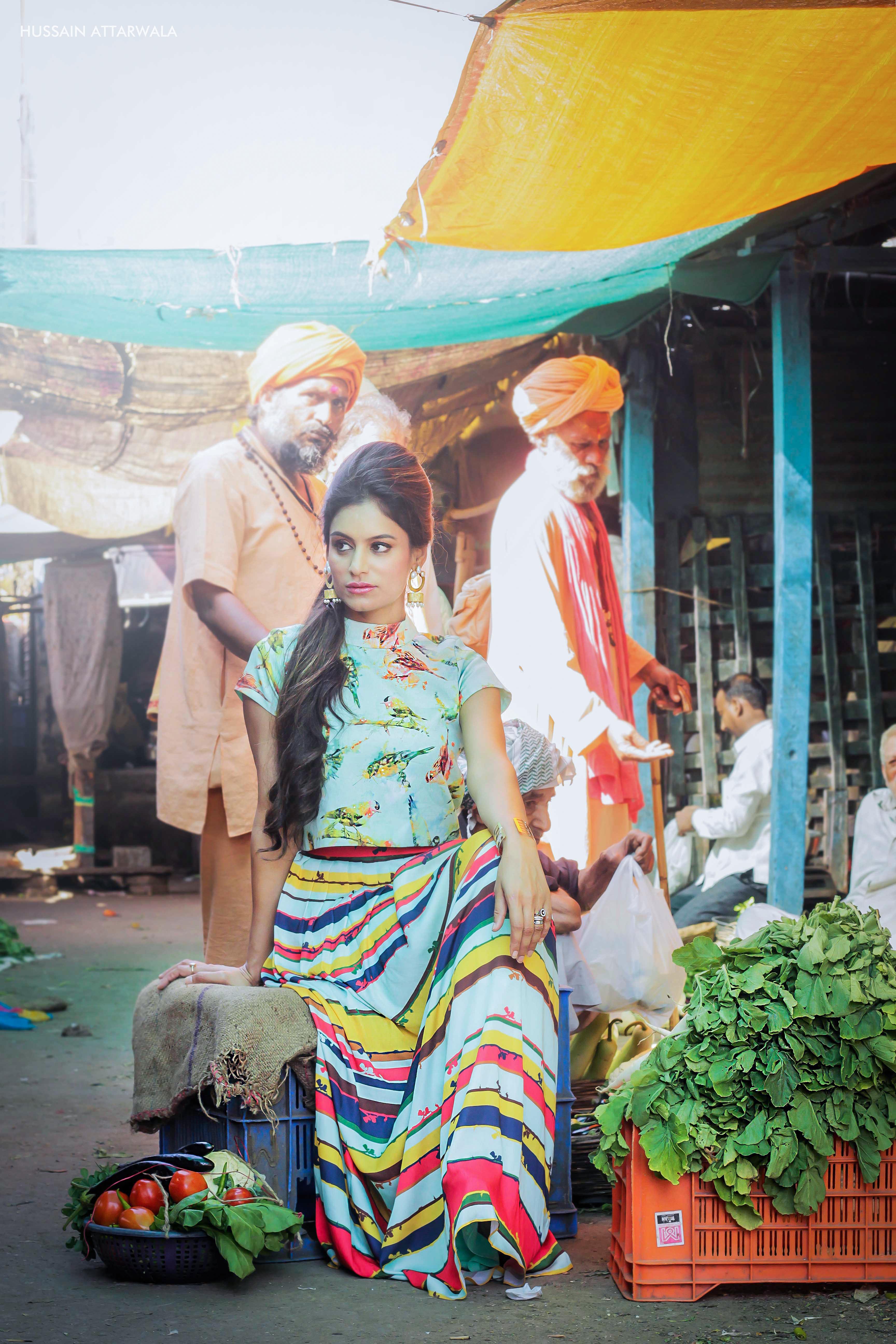 I love blogging its like nourishing my soul by doing what I enjoy the most on this earth.
I like sharing my work and personal experience specially the ones which give me immense pleasure. This is one of my project which i enjoyed a lot and just loved every single bit of it! So colorful, so ambiotic and so clean and Much of Green!
So, Here is a peek into a fashion shoot I did between the bust vegetable Market in Indore. We were a little intimidated for this one which I normally don't and everyone had a task to perform.I have never ever done a shoot like this before..this was a new experience afterall. Markets are truly amazing places. The dramatic collision of people and architecture gives a unique essence and existence. They are living breathing places that are simultaneously busy, lonely, awake, tired, and alive.
The concept was to highlight the life of a busy working woman who is a multitasker and has loads of responsibilities.. the best fancied location we decided was a vegetable market for the dress was a perfect blend to it and also a lagre variety of people we usually walk by everyday who play the equal importance in society.
Although the hustle and bustle of a busy street is certainly a great thing to capture, the chance to explore without hoards of commuters in your way is worth the early rise.
My team of this shoot was brimmed with positive energy. This is utterly important for any work to have good and positive people around.
Having Hussain Attarwala for this shoot was a big relief. He is extremely professional and enthusiastic too. I liked the factor he is open for new ideas and is ready to put all of his energy into his work. love to see his dedication towards his work. its always good to have like minds people around, this is utterly important for any work to get desired results...
There was another young talent which was my designer Sourabh Kant Srivastav When i met this guy he was very very calm and focused. In our meet we focused to converse about work…I absolutely adore and love his creative collection because it has different taste. working in Indore and having such depth and class in work, I believe some people speak through their work and i was amazaed with his beautiful collection and interational approach despite working in Indore. I feel privileged and obliged to shoot for his collection…
His outfit collection has freshness and appeal… right from fabric selection to prints designs he could impress me a lot by his work… He has that spark and charisma to influence people by his mesmerising work and detailing. Providing the international quality in Indore is satisfying enough to hear. One must definitely try his collection and you'll not be disappointed.
I am glad to welcome him on gzalvogue.
My soulmate girlie Shikha Holkar accompnied me there to complete the look by her makeup art… She makes my shoots so easy and stunning. It's always good to have close friends to work with they know you better and give their best.
hope you enjoyed it
Until my next post
Stay voguish Stay Happy
Gazal
Photography by HUSSAIN ATTARWALA Dress SOURABH KANT SRIVASTAVA, Make up by SHIKHA HOLKAR Accessories by JHANVI